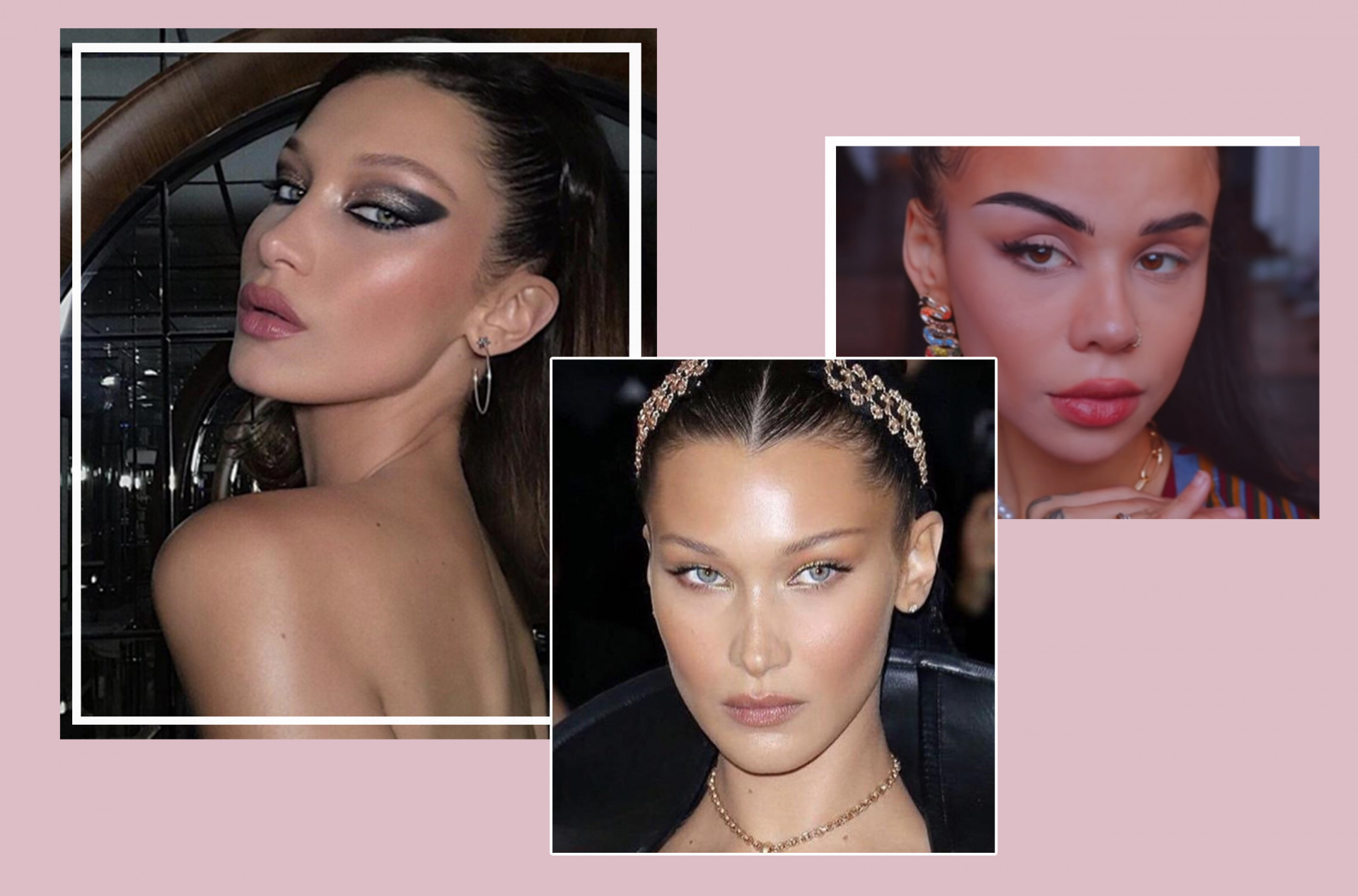 With social media has come a lot of beauty trends from the over lining to the underlining of the lips, contouring the face and body and even the use of jewels and glitter. Beauty has moved passed the idea of just putting on creams and powder and more into transforming the appearance. So, if you're looking for ways to step outside of your comfort zone, now is the time to try it since we're all currently holding up in self-quarantine (stay inside, save lives), so if the risk goes tragically wrong you have time to rectify it before rejoining society.
We're suggesting you try the new beauty crazy right now. Shaving off parts, or all of your eyebrows is no new thing. It gives artists room to create bigger, bolder eye looks, and also gives the chance to reshape your current eyebrows. This is where the trend of 'fox eyes' has been introduced.
'Fox Eyes' refers to a certain style of makeup or just a particular eye look in which the eyebrows are sharp and lifted slightly. They tend to be a lot straighter, rather than a curved or arched brow, following the likes of Kendall Jenner. Instagram and Tik Tok are full of videos of people shaving off the outer parts of their brows to achieve this look. The reshaping of the brow coupled with a sharp, triangular eyeshadow look feigns a face-lift. Usually, the brow shaping is accompanied with a cat-eye winged eyeliner to further accentuate the sharpness which is being pulled into the hairline. If you are wanting to try this for yourself at home, it's best to use a face razor, rather than one for your body, or alternatively get them waxed or threaded professionally.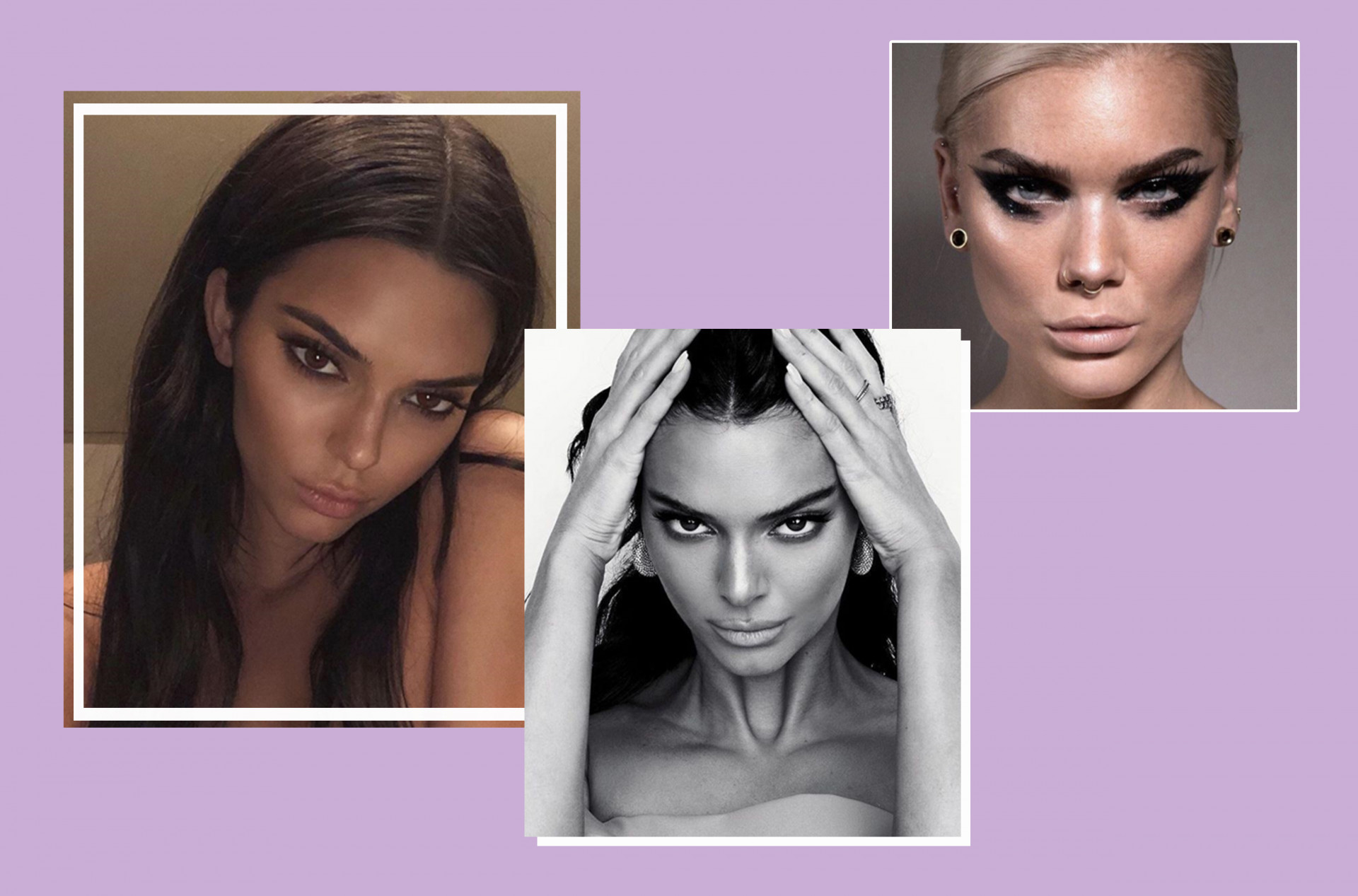 Fox eyes are particularly interesting for people with hooded eyes as it promises more lid space which normally they wouldn't be able to play with. Popular beauty influencer and YouTuber Jamie Genevieve recently uploaded a video titled 'Fox eye lift. Winged Makeup Tutorial'. She emphasizes the importance of a lack of harsh lines on the rest of your makeup so that all the attention is focused on the eyes. Contour, bronzer and blush should all be soft and subtle. In another Youtube video titled, 'How you can look like Bella Hadid without surgery', YouTuber Snitchery also comments on how little base makeup she uses, completely skipping on foundation (!). This further centres the attention on the eyes and brows. Snitchery has shaved the ends of her brows off and reshapes them with powder adding a lot of height to the end of the brow and keeping them very straight. Also, any darkness from shadows or eyeliner should be solely focused on the outer edge of the eye to create that taut dimension.
The fox eye trend is inspired by celebrities such as Bella Hadid and Megan Fox, who have this very snatched and flawless look. Due to it creating a more youthful appearance through its focus on the eyes, which wrinkle and show age easily, some take to plastic surgery for the same results. It can also be aided with a tight hairstyle which will pull your skin taut, enhancing the look. A gelled back and tightly fastened ponytail or bun leaves the hair looking sleek and also pulls the skin around the eyes to enhance that fox eye sharpness.
Although this more editorial style may not be for everyone, its message is: try something new! It can be fun to experiment with makeup, and this doesn't just mean using different products or colours, but also changing the shape of your face and having the power to transform your features with just a brush and some powder. The possibilities are endless, so next time you're plucking your brows, think twice about the shape you want to leave them in…
Words by Amy Ellis
Graphics by Katie Janes
, , , , , , , , , ,