Is there anything this powerhouse of a woman can't do? Adding perfumer to her long list of achievements, Billie Eilish is launching her very own fragrance this November.
At just 19 years of age the star has already won seven Grammy Awards and is now breaking into the beauty industry with force. Her debut fragrance is candidly named 'Eilish', releasing notes of amber, cocoa, vanilla, and warm spices, making it is the perfect winter whiff. After a life-long obsession with exploring scents and a fascination with the beauty of fragrance bottles, Eilish couldn't wait to get involved with the process from start to finish, and that she did. Reflecting on the scent as one of nostalgia which brings about homely feelings of warmth and cosiness, Eilish revealed it is a "scent that [she's] been chasing for years and years and years" and even labelled it as her favourite smell in the world.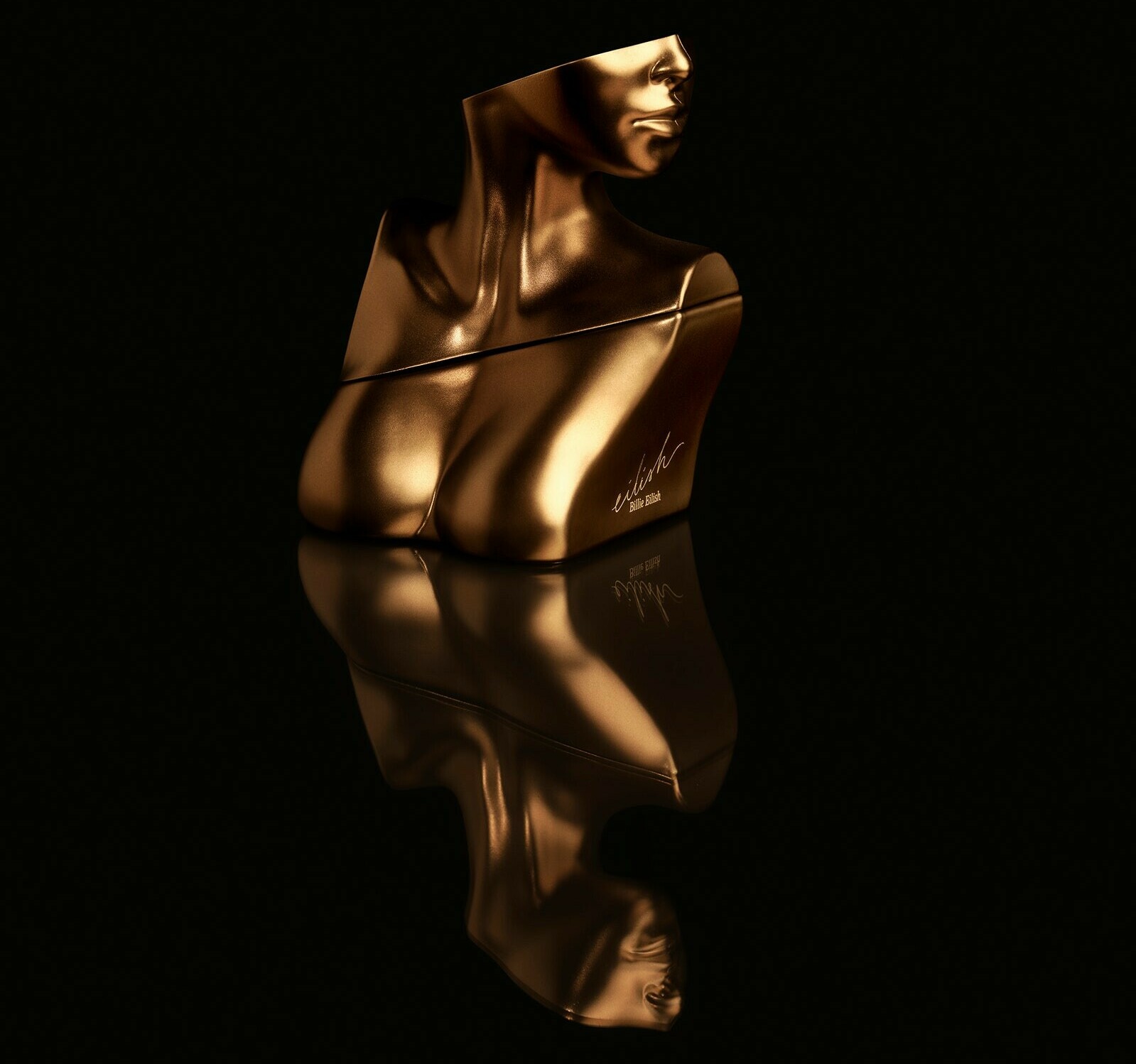 Scent aside for just a moment, the fragrance bottle is a beautiful design, sculpted in rich bronze, specifically reflecting Eilish's favourite parts of the human body. The result offers a bottle reminiscent of Ancient Greek Sculpture, revealing an artistic and lavish design.
Speaking on the bottle, Eilish said:
"I've always had an infatuation with back and collarbones and just like, bones and bodies, I didn't want to have it be a certain body type. I think that the human body is so beautiful as it is, and we should stop changing all of our bodies and just be appreciative of what they naturally are because they're so beautiful."
The perfume looks just as luxurious as we suspect it will smell.
If, like us, you can't wait to get hold of the new fragrance then head to Billie Eilish Fragrances where you can sign up for exclusive early access and be the first to know.
Words By Ella Citron-Thompkins
Photo Credit: Billie Eilish Instagram