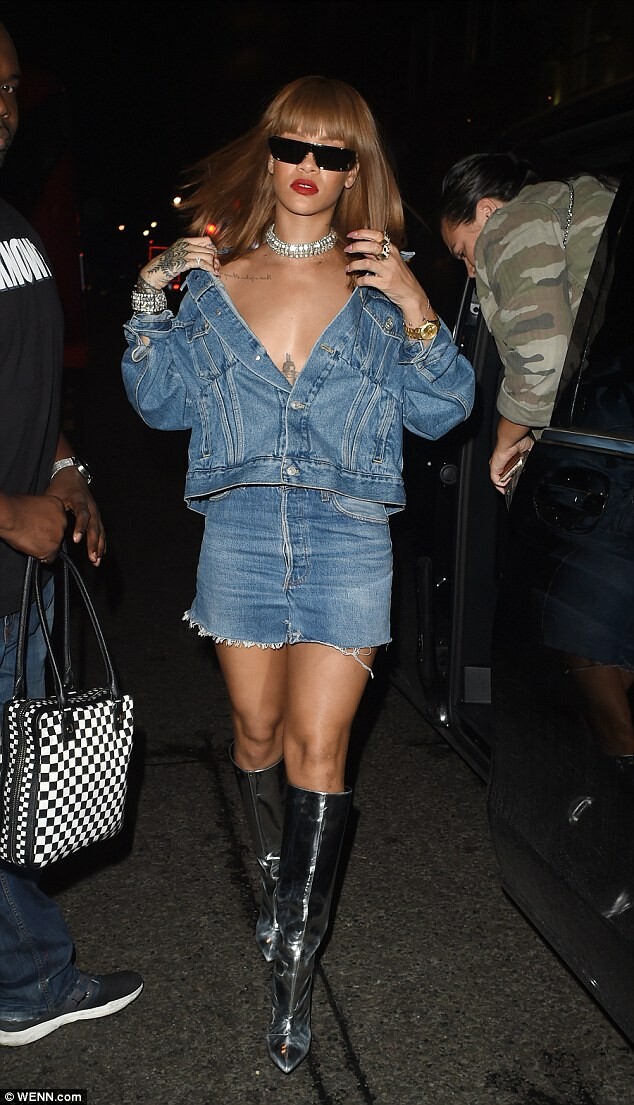 Double Denim is a timeless and universal look; its constant presence throughout the fashion world generates a plethora of choices when styling outfits. Love it or hate it this article will avert any calls to the fashion police and persuade you to join 'Team Double Denim' with some killer celebrity looks. Take inspiration from these creative outfits; appreciate how they rock double denim with confidence and flair styled in unique and contemporary ways.

Hailey Bieber: Denim Rainbow
The different shades of denim throughout Hailey's outfit are fun and unique. The light and dark washes are arranged in diagonal blocks, her top and jeans contrasting in direction. This creates an effect where the eye is encouraged to bounce across the diagonals of her outfit, showcasing the complete ensemble. Hailey's double denim look is a fun expression of colour and lines; moving away from single coloured denim, she experiments with a variety.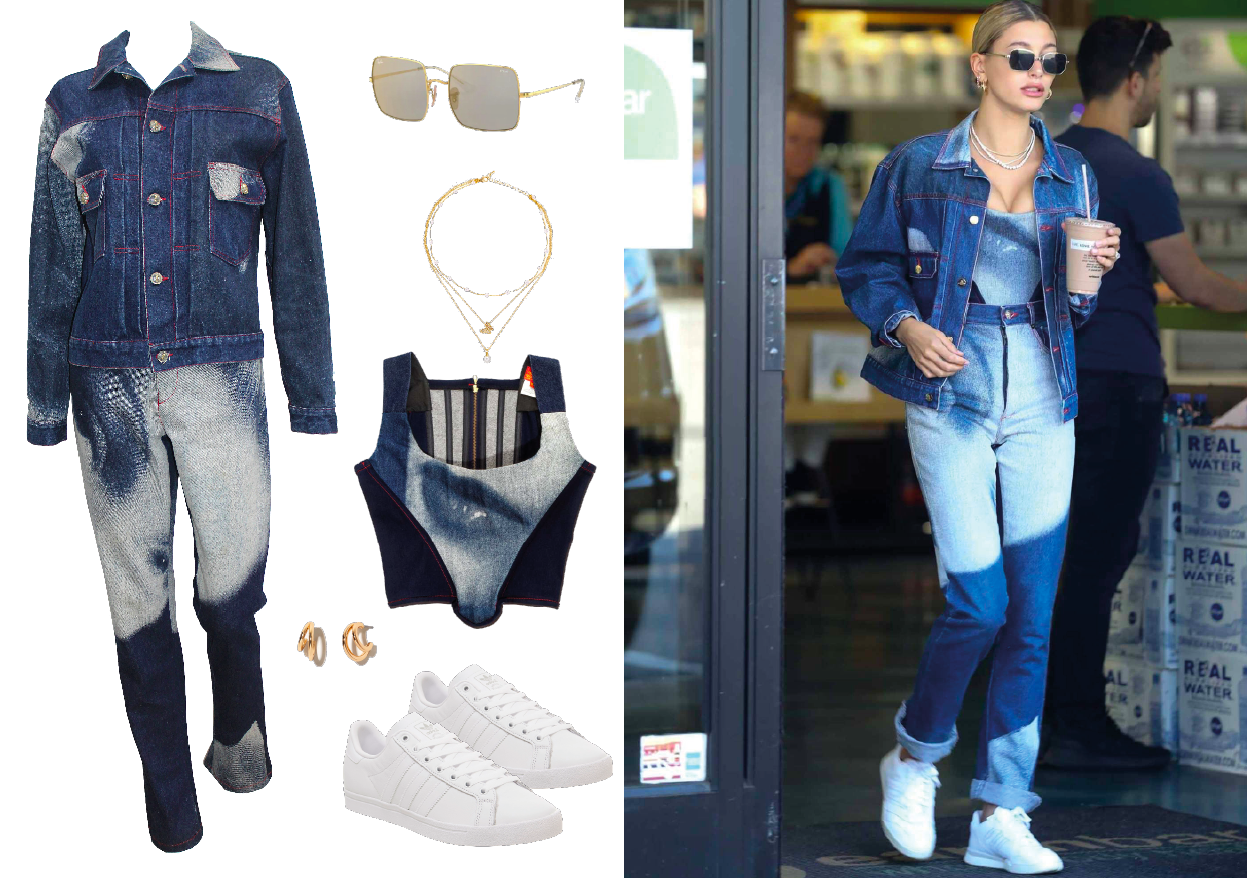 Gigi Hadid: Pop of Colour
Diffusing the sea of blue, Gigi has made her outfit eye-catching with the addition of red accents peeping through the denim. She creates a cohesive outfit with consistent shades of colour, giving her look structure and harmony. Wearing double denim is a bold move; wearing red is a bold move- these two elements work great together, screaming confidence through their striking appearance.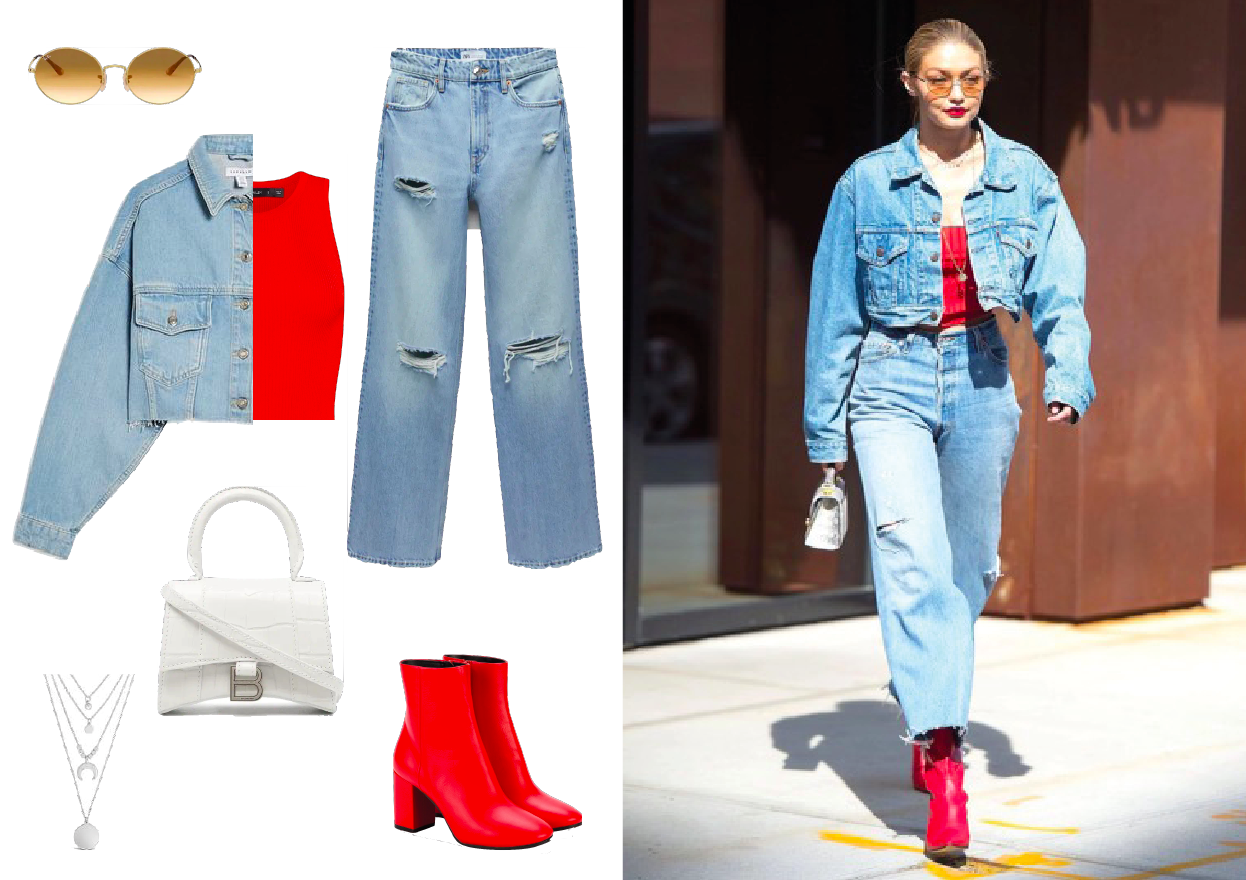 Kylie Jenner: Triple Denim
Many people shy away from double denim due to the shape and thickness of the fabric. Kylie Jenner has answered all of these problems through her iconic triple denim look. The highlight of the outfit is the denim belt, completing the outfit. By styling skinny jeans with an oversized jacket, Kylie maintains a casual look but the cinching of the belt elevates it to another level, it ensures her outfit flatters her figure. This is a useful accessory to incorporate into your wardrobe as it provides the opportunity to create diverse looks with the same items of clothing.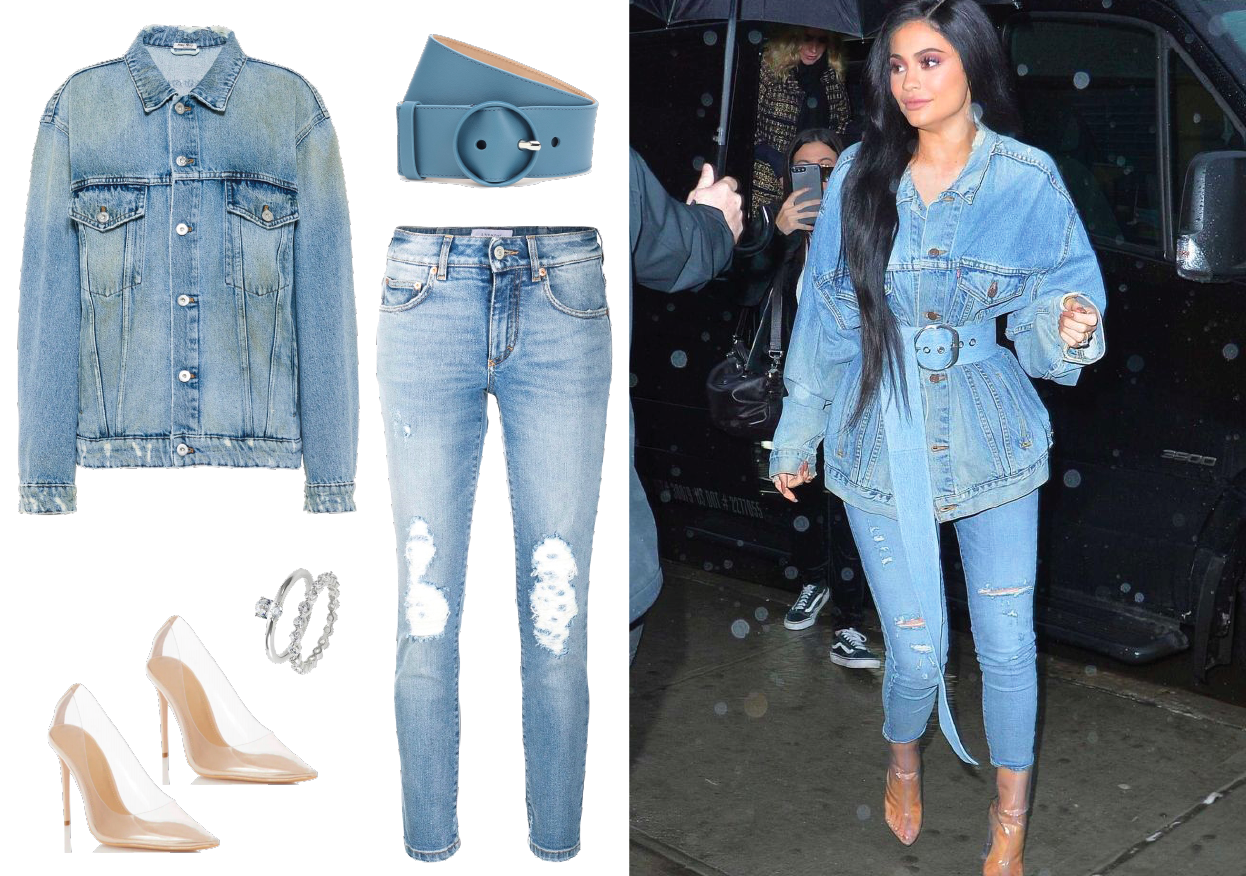 Rihanna: Double Denim Night-Out Addition
Typically covering a huge proportion of the skin, jeans and long sleeve shirts tend to be associated with the double denim realm. Rihanna has defied this assumption through her gorgeous night-out vision, where she has taken elements of a daytime look and transitioned it appropriately into a sleek and sexy outfit. Creating a V-neck, off-the-shoulder look is so simple but cool. The same shades of denim in her mini skirt give the impression her outfit was
designed to be worn in unison, looking polished and sassy.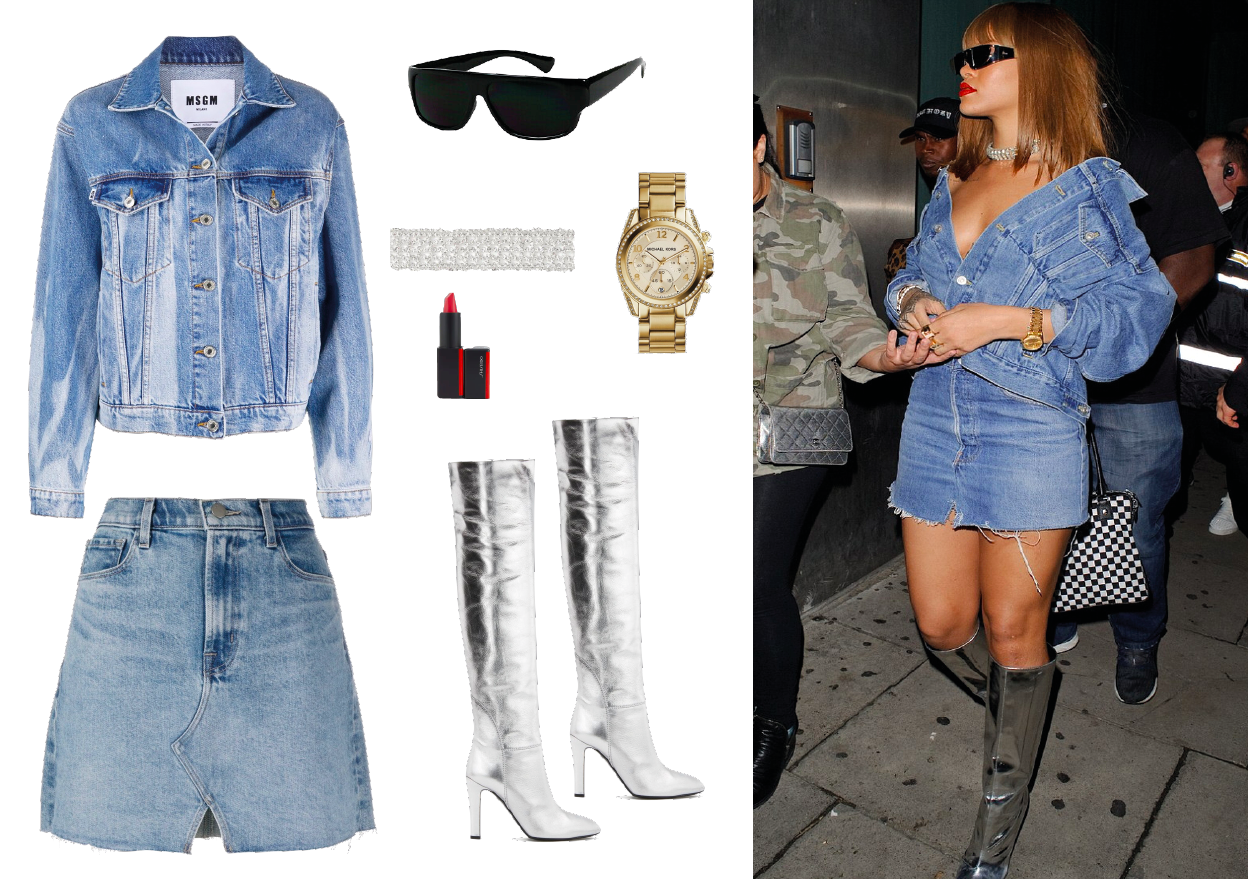 Whether it is incorporating different shades of denim, experimenting with the shapes of denim or using external accessories to jazz up a look. These celebrities have offered plenty of styling tips to inspire personal enjoyment through exploring ways to modernise denim on denim ensemble. Love it or hate it, double denim is here to stay and Voir will be leading the love campaign.
Words By Theodora Wood, Get The Look By Mia Carpenter