Photo Credit: @dojacat
One of the most versatile artists in the music industry, Doja Cat delivers on performance, music, and outfits every time. After being a trending name in the industry for quite some time, we're taking a look at some of Doja Cat's best looks yet, in all of their colourful and daring vibrancy.
Seven Deadly Sins
If you need a visual representation of Doja Cat's versatility, you only need to scroll through some of her recent Instagram looks. In January, Doja posted seven pics to the 'gram in an array of different looks, giving us a whole mood board in one post. Giving big '00s and '90s vibes, Doja pulled off a denim duo corseted panel look accompanied by bright blue eyeshadow and red and blonde highlights for that Spice Girl's vibe. In the name of flexibility, the same post gave us face tatted, cropped hair n big hoop Doja.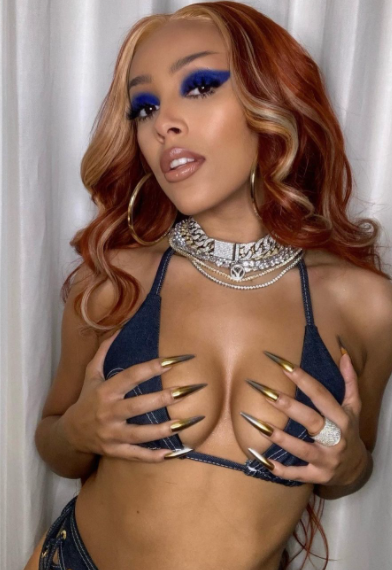 Cell Block Tango
Doja's artistic creativity means that one song doesn't mean one look. Though 'Say So', 'Juicy', and 'Like That' are upbeat, modern pop songs, for the Billboard Awards performance in 2020, Doja gave us all those Chicago 'Cell Block Tango' and 'All That Jazz' vibes. If you've never seen the musical, don't worry, Doja's Billboard Awards performance can give you all the aesthetics of it in a five-minute performance. In a 1920s vibe curly hairdo, a glitzy flapper style bodysuit, and crystal-studded fishnets what is not to love about this look?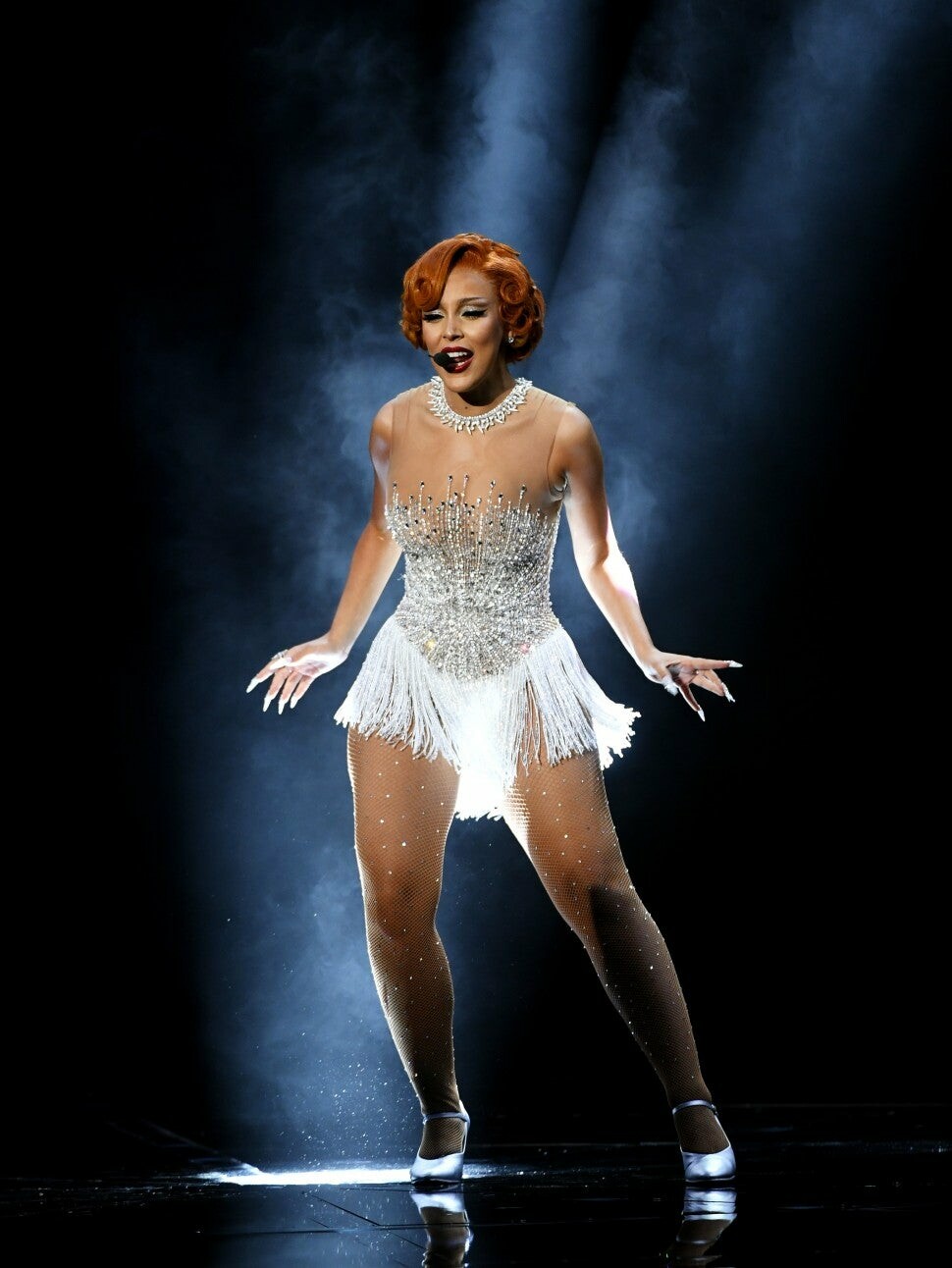 Rock Chick Kit
'Say So' was Doja's first song to go number one in the US. It became a huge TikTok song, and it's unlikely that you haven't heard it. In huge contrast to the Hot Pink album, Doja Cat's rock version of 'Say So' let everybody know at her MTV EMA 2020 performance that there's probably not a genre she can't nail. On a daisy-filled stage, Doja performed in a torn-up ragged white dress, with an intricately embroidered white bralette peeking through the rips. The wet hair, smoky-eyed white garter look was the embodiment of rock princess, and it's one for the look books.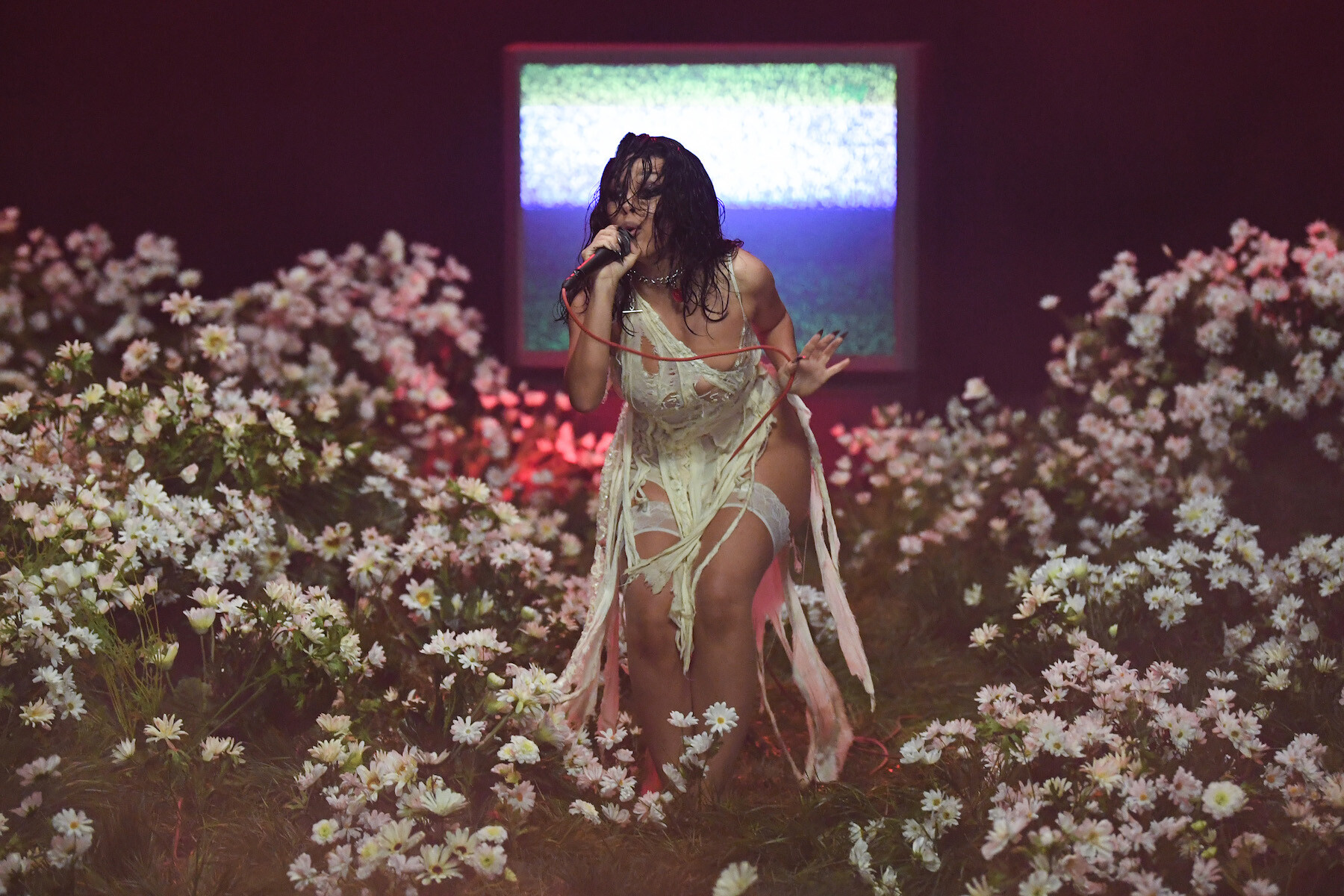 Cher Cat
At the Jimmy Fallon show, Doja brought the '70s into 2020 with a Cher-inspired disco ball look. In a long baby pink mermaid wave weave, the gradually introduced feathered arm and leg cuffs set off the gemstone studded nude bodysuit perfectly. There's nothing quite like a baby pink glitzy over-the-top ensemble to radiate Doja Cat Hot Pink energy.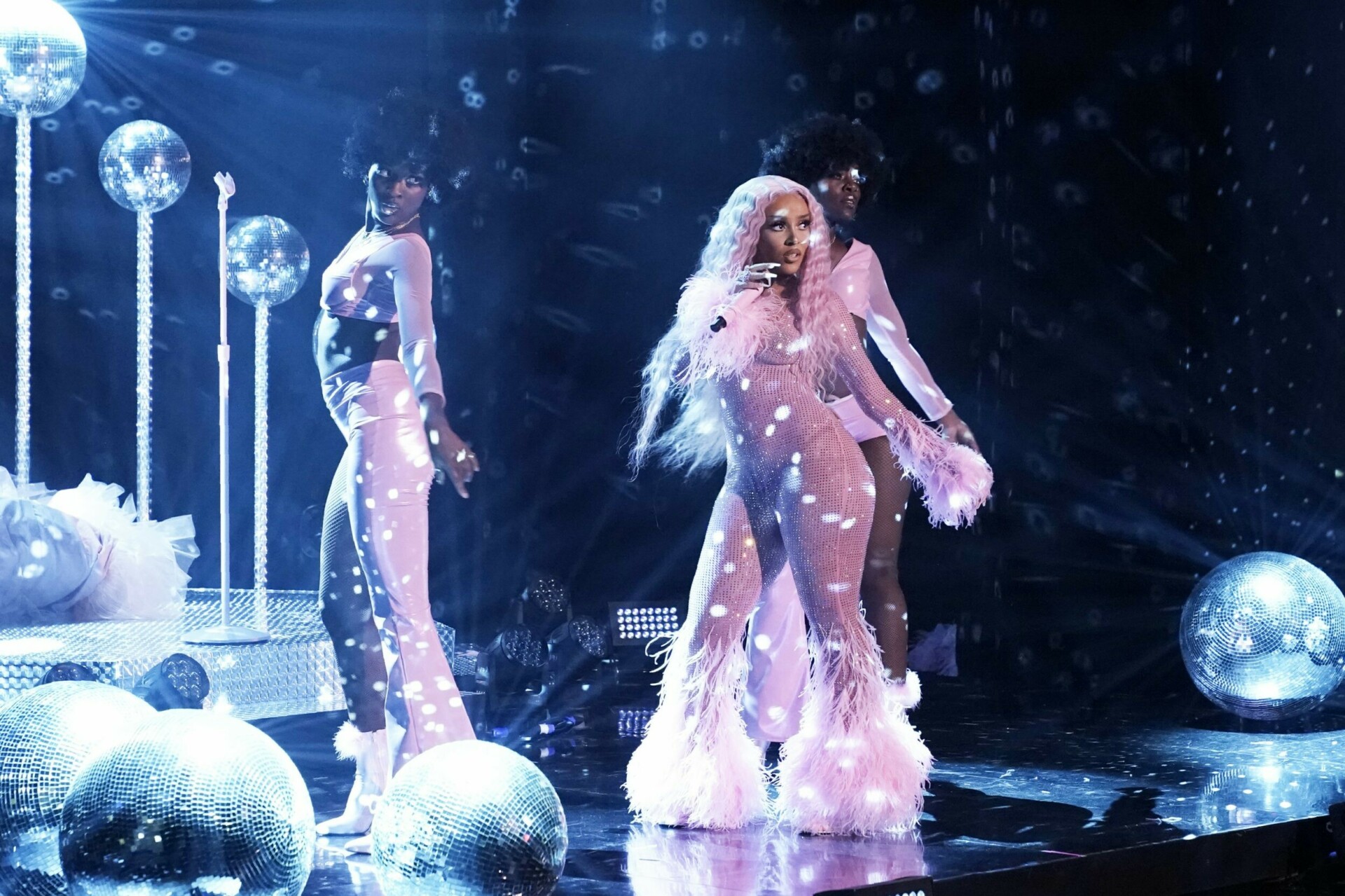 Matrix
One of Doja's most recent looks was a latex, futuristic dream. In an outfit that radiated just-stepped-out-of-the-matrix vibes, Doja Cat hammered into us the range she really has. In a floor-length puffy black latex coat and super plunge latex bodysuit, Doja's accessories included blacked-out cat eye glasses and the on-brand super long acrylics.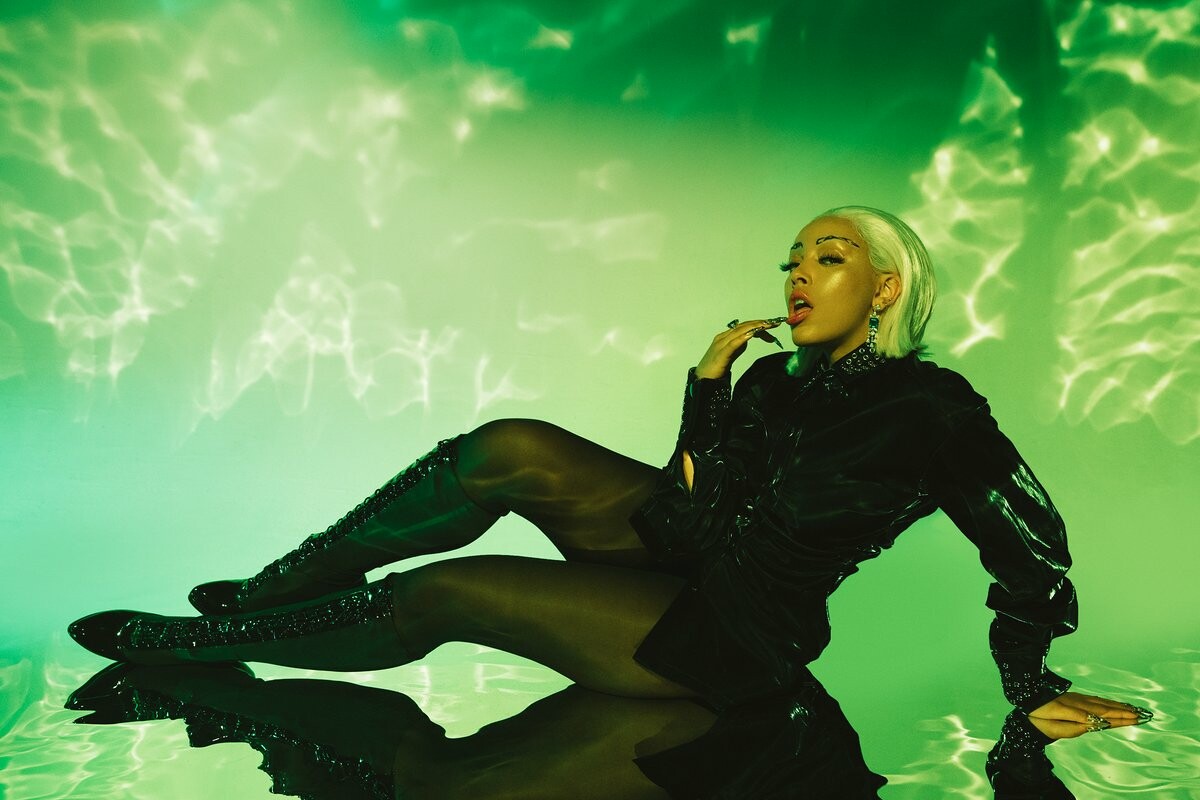 Ethereal
In case you weren't already convinced that Doja has perfected any style possible, enter ethereal Doja. In a delicate white lace-up puff sleeve dress, Doja's recent look on Insta featured subtle intricate leaf style hair accessories and golden butterfly hoops. Balancing out the forest princess look perfectly; natural makeup and pronounced freckles.
Words By Megan Selway, Get The Look By Mia Carpenter