Photo Credit: Simone Rocha x H&M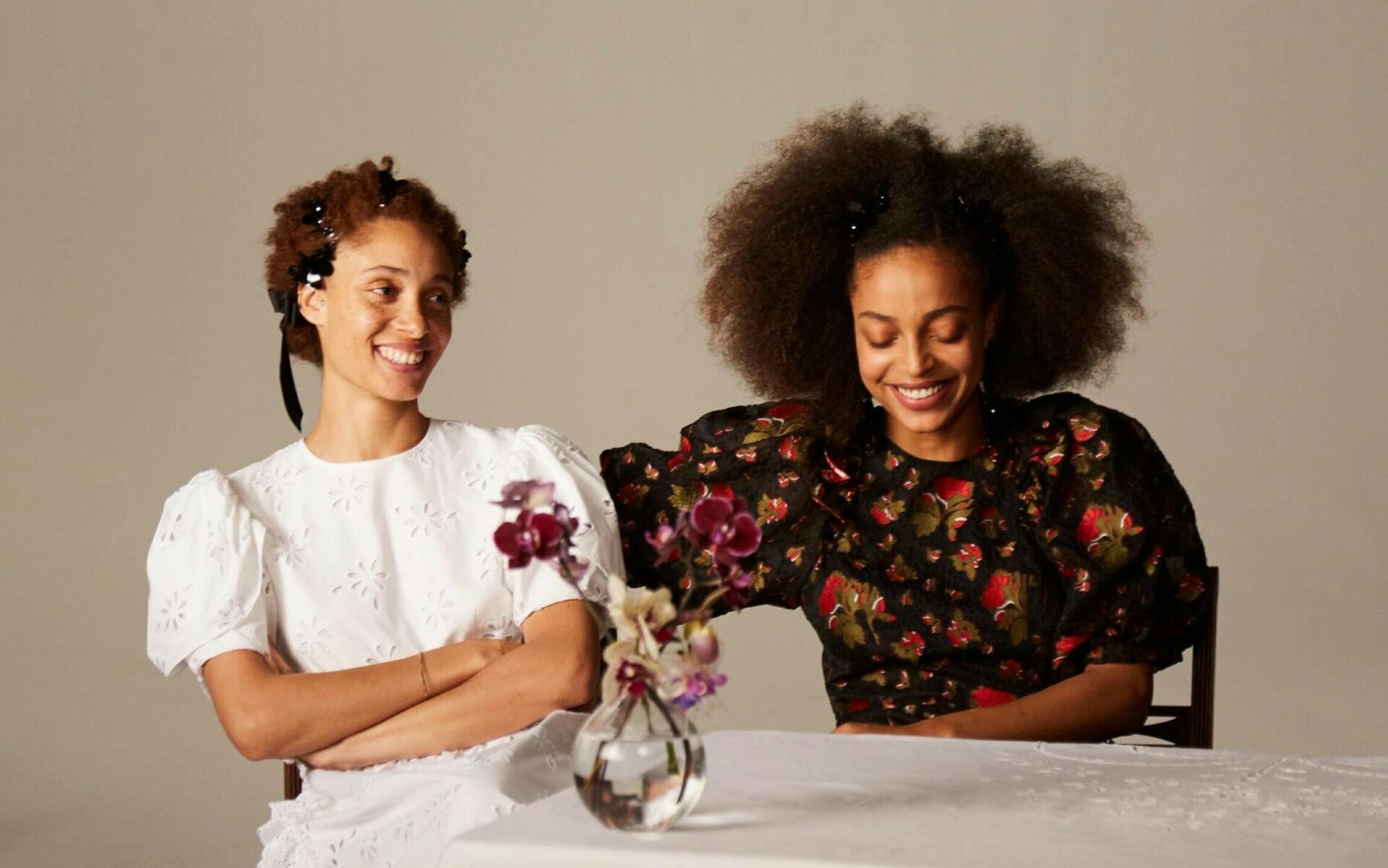 Simone Rocha's collections provide a narrative of womanhood. Their delicate, light and frill adorned surface shouldn't fool you, they're rooted in something much stronger. Rocha's designs are something of an armour for women. Not to be defined by the outward feminine appearance of the garments, they have what the Creative Adviser for H&M, Ann-Sofie Johansson calls 'a little bit of a dark undertone'. Rocha's feminine designs are purposeful, they directly play on the overt delicate feminine narrative that is so often presented, in an attempt to reclaim the femininity. These designs encourage audiences to begin viewing the typical feminine archetype in fashion as something bold and strong in itself, as opposed to only looking towards studs, leather, and biker boots to emulate that womanly strength.
It was this take that earned Rocha the praise, recognition, and almost cult-like following that she now possesses and deserves. Yesterday the collaboration launched in all of its frilly, delicate Victorian style glory, and Rocha's storytelling was not lost in the collab. The tulle, pale pinks, and pearl embroidery that Rocha so often uses to drive this narrative are all present in the new collection, with quirky embroidery, chandelier earrings, and bow details all making a hard-to-miss appearance.
The collection is full of pastel pinks, creams, nudes, blacks and reds. Highlights include the Tinsel Embroidered Puff Skirt, a perfect piece for layering under black puff-sleeved tulle tops. Another of the most striking pieces of the collection is the feathered shoes. From the black-feathered sliders to the red-feathered pumps, they're certainly a key Simone Rocha piece that so brilliantly ties many of her frill-adorned or tartan patterned pieces together.
Another highlight from the collection includes the Tulle-Embellished cotton dress. With a rounded neckline embellished with faux pearls, the mesh chest abruptly falls into a strip of tartan patterned gathered flounce applique, before effortlessly falling into a split skirt, with gathered tulle pleats and plain tartan cotton blend. The piece is one of the few tartan additions to the line, but it's cross between tulle, pearls, and tartan is the perfect representation of the blend of feminine strength that Rocha features in her designs.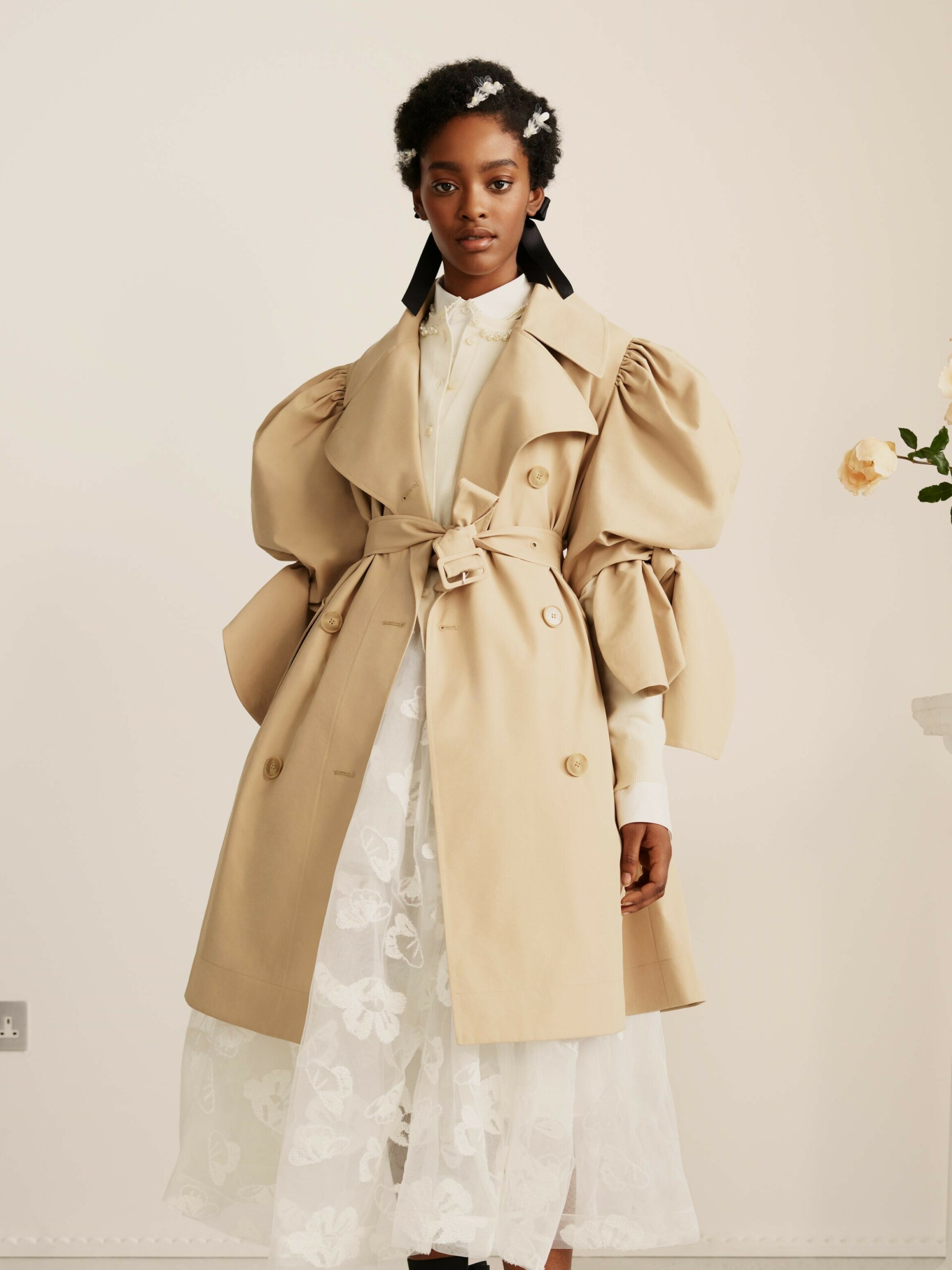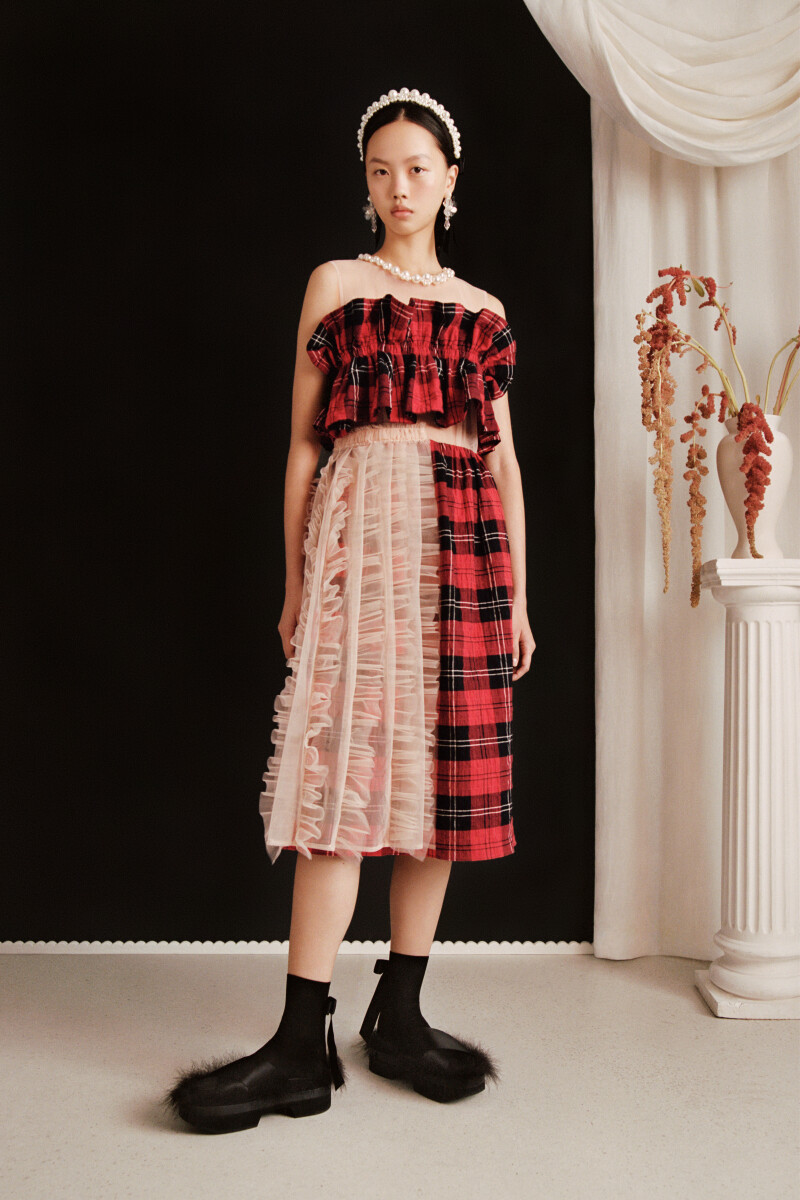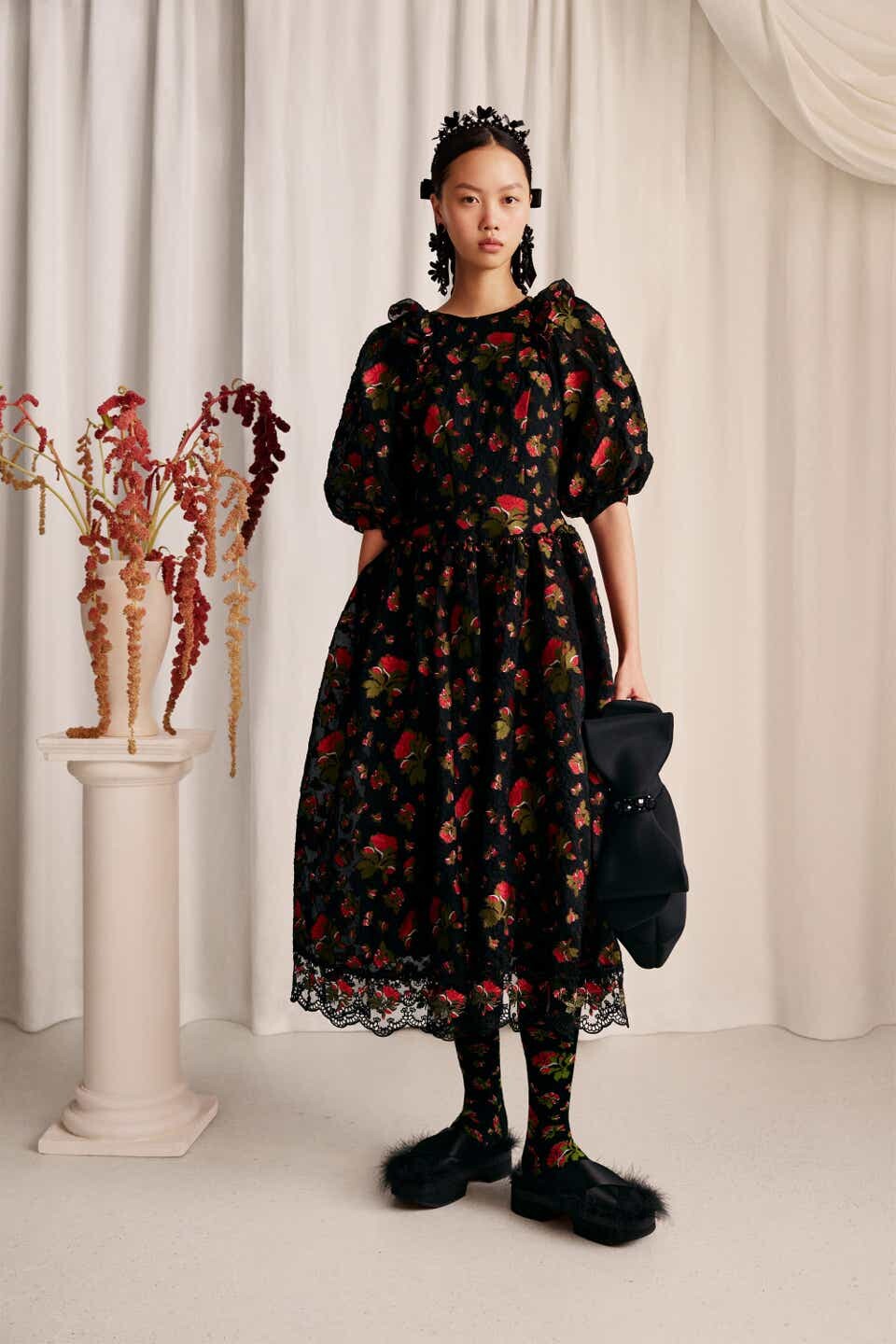 The Men's collection is equally as intricate. From hand sewn stone embellished Derby shoes to oversized wool-blend cardigans, Rocha's debut into menswear is as one would expect, innovative and fresh. The cream cable-knit jumper with faux pearl embellishment around the neckline is a great illustration of Rocha's vision for the menswear line; this delicate and intricate style of design is strong in its femininity, and that the collection's focus is mainly power and strength alone.
The collection is of the typical incredible quality of Rocha's work, with details such as ribbon bows on branded socks, perfect for incorporating the feminine aspect of Rocha's designs into every detail of your outfit. This stems to Rocha's accessories too, as the hand sewn glass, stone and bow detailed Alice bands serve to add the prefect amount of subtle Rocha to any outfit.
Like the pages of a children's storybook brought to life, in the days leading up to the Simone Rocha x H&M drop, Rocha released augmented reality pop-up book experiences to her Instagram in celebration of the new release. The experiences were created by artist Faye Wei Wei and featured names like Helene Bonham-Carter and Kaia Gerber dressed in Rocha to name
a few.
Ever mindful, Rocha's collection is sustainable and has a men's, women's, and childrenswear line. This lies consistent with Rocha's nature as a designer, as she chooses to remain an independent designer despite various offers.
The collection holds 111 pieces, and with reasonable prices it's a way of reaching all of her fans who may ordinarily be apprehensive about the costs, it's 'an opportunity for everybody to get Simone Rocha once' Elle quoted of Rocha.
Furthering the buzz around the collection, the likes of Alexa Chung and Barbie Ferreira took to Instagram to show off the latest collab. Dressed and accessorised in some of the highlights of the collection, Chung & Ferreira's looks included the pale pink and cream silk-blend cloque dress with a cherry-red embellished Alice band as well as the stunning black cropped sequin top and eye-catching black feather slides.
Though selling quickly, the collection is available to shop at H&M. The collaboration screams feminine-gothic and has landed perfectly in time for Spring. Simone Rocha x H&M collab provides us with a light, meaningful and daring collection that is ideal for Winter to Spring transitions, and a great opportunity to get our hands on some Simone Rocha without the price tags.
Words By Megan Selway