Tracee Ellis Ross pours her activist energy into her curl embracing hair line that has been 20 years in the making.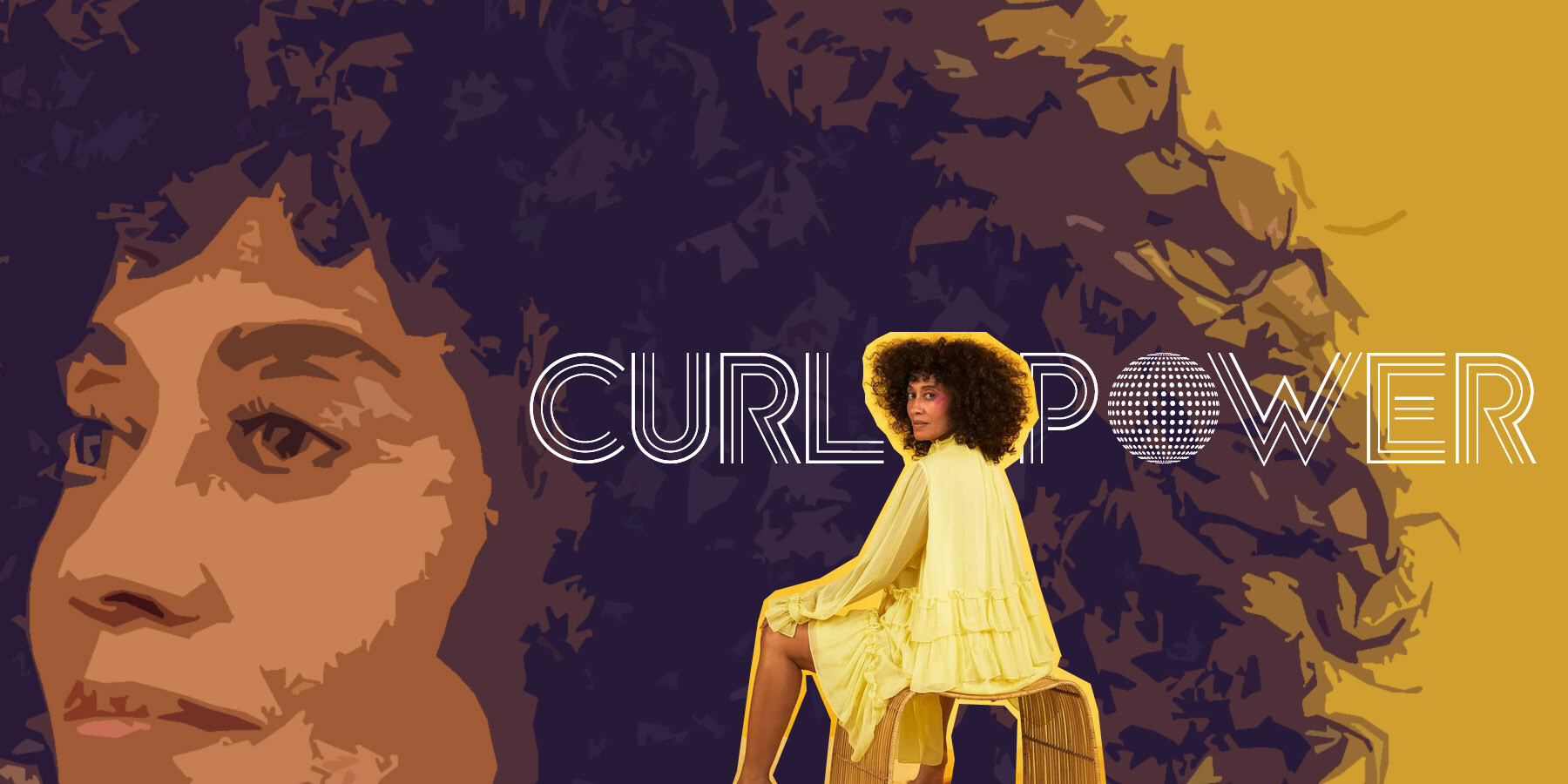 Today, we're honouring Tracee Ellis Ross. No, not for her fabulously hilarious 'rich aunt' style Insta videos featuring her on vacation (which we all love), but for her new hair brand Pattern Beauty which centres itself on "fulfilling the unmet beauty needs of the curly, coily & tight textured community".
The Golden Globe award-winning actress who starred in Black-ish and is currently producing spinoff Mixed-ish has always been an activist in her work. Sitcom Girlfriends gave an insight into the everyday experiences of a diverse group of African American women in the 2000's and made history for being one of the only shows on primetime television featuring an all-Black, predominantly female cast. Mixed-ish follows in a similar route in the way it illuminates the African American experience, but it mainly focusses on the identity crises of mixed-race children growing up in the 80s.
Certain scenes from the show resonates strongly with the motivating force behind Pattern Beauty, particularly in the way black children are frequently told by teachers or authority figures to control and "neaten" their hair. Mixed-ish as stated by Ross on The Daily Show with Trevor Noah took inspiration from the real-life scenarios of her childhood. Despite having a natural-haired style-icon mother (the Diana Ross) Tracee still felt that:
"Growing up, society told me there was a right way to wear my hair and a right way to look. Those ideals didn't match what I saw in the mirror, so I tried to beat my curls into submission— putting body lotion in my hair, sleeping in rollers, blowouts, relaxers, texturizers, ponytails so tight they gave me a headache".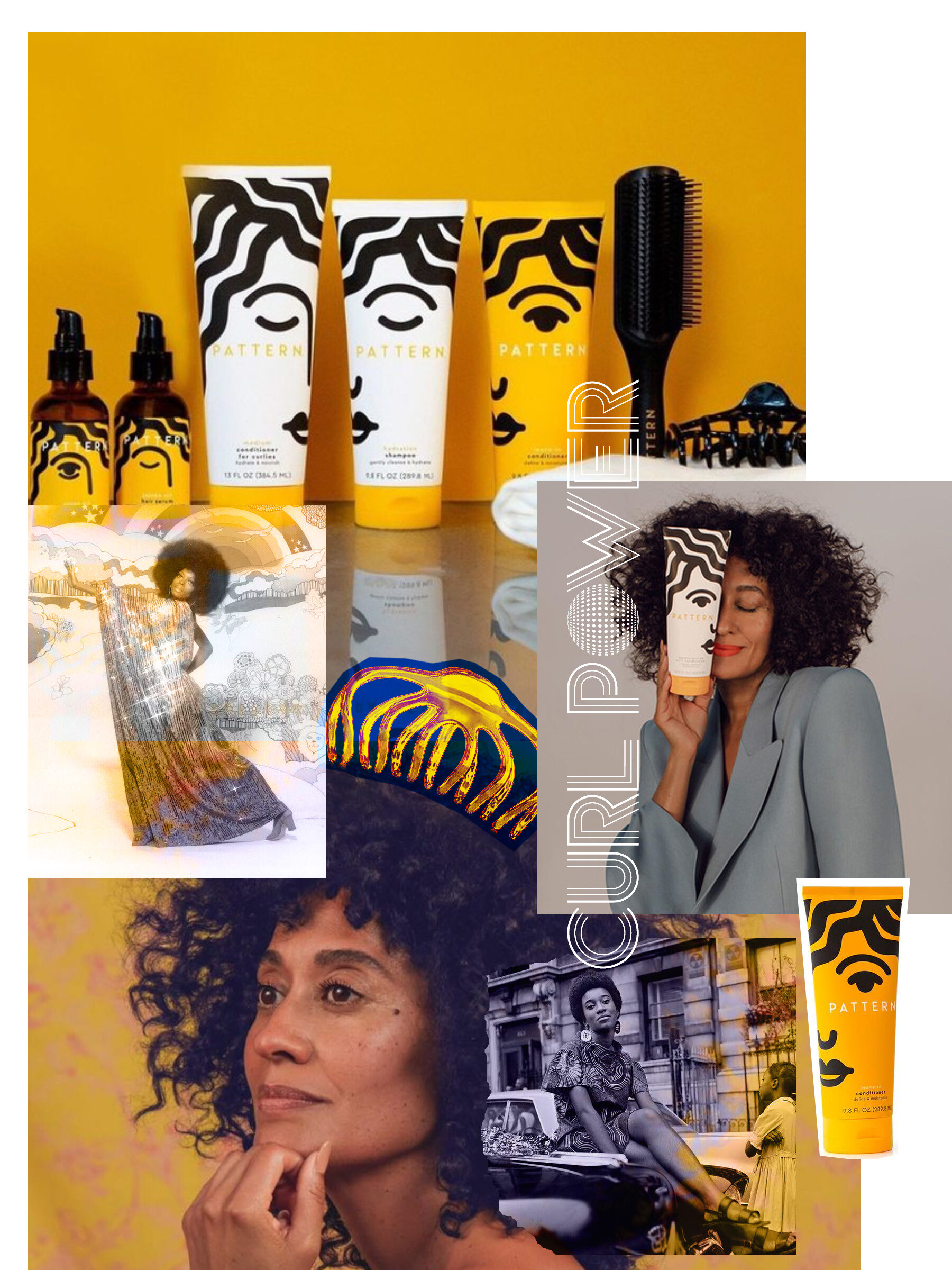 Over time, thankfully, she managed to begin the "healing journey towards loving [her] hair" and Pattern Beauty is most definitely an emblem of this. The range features 7 highly-anticipated products including conditioner, shampoo, washday towels and claw clips all tailored towards 3B to 4C hair types. What is particularly commendable about the range is it's the affordability – the products range from $9 to $42 – which Tracee pushed for as "everyone should have access to their most beautiful hair" despite their economic background.
At a time where more black women than ever are embracing their texture, initiatives like Tracee's are much needed. The philosophy of this line stated on patternbeauty.com – "Don't feel the need to "tame", "control" or "stifle" your curls & coils", along with Tracee's personal experiences resurfaces deeper issues of American society surrounding black, or natural hair.
Only earlier this year was hair-based discrimination officially recognised as a type of prejudice in New York City. Cincinnati on Wednesday followed in the same footsteps and became the second state to make it illegal to discriminate against people with natural hair. Although change is occurring, cases like Andrew Johnson, the high-schooler who was forced to have his dreadlocks cut to participate in a wrestling match in 2018, still occurs.
We can most definitely see the raw authenticity behind Pattern Beauty. We love how its ethos parallels the 'Black Is Beautiful' movement of the 60s and how Tracee, by being open about her experiences, helps contribute to a much-needed paradigm shift surrounding big and bold hair. Pattern truly adds to the 21st century natural hair movement by creating "products made by and for us" and we're excited to see how her line will expand over time.
Artwork by Luke Walwyn
. . . . . .