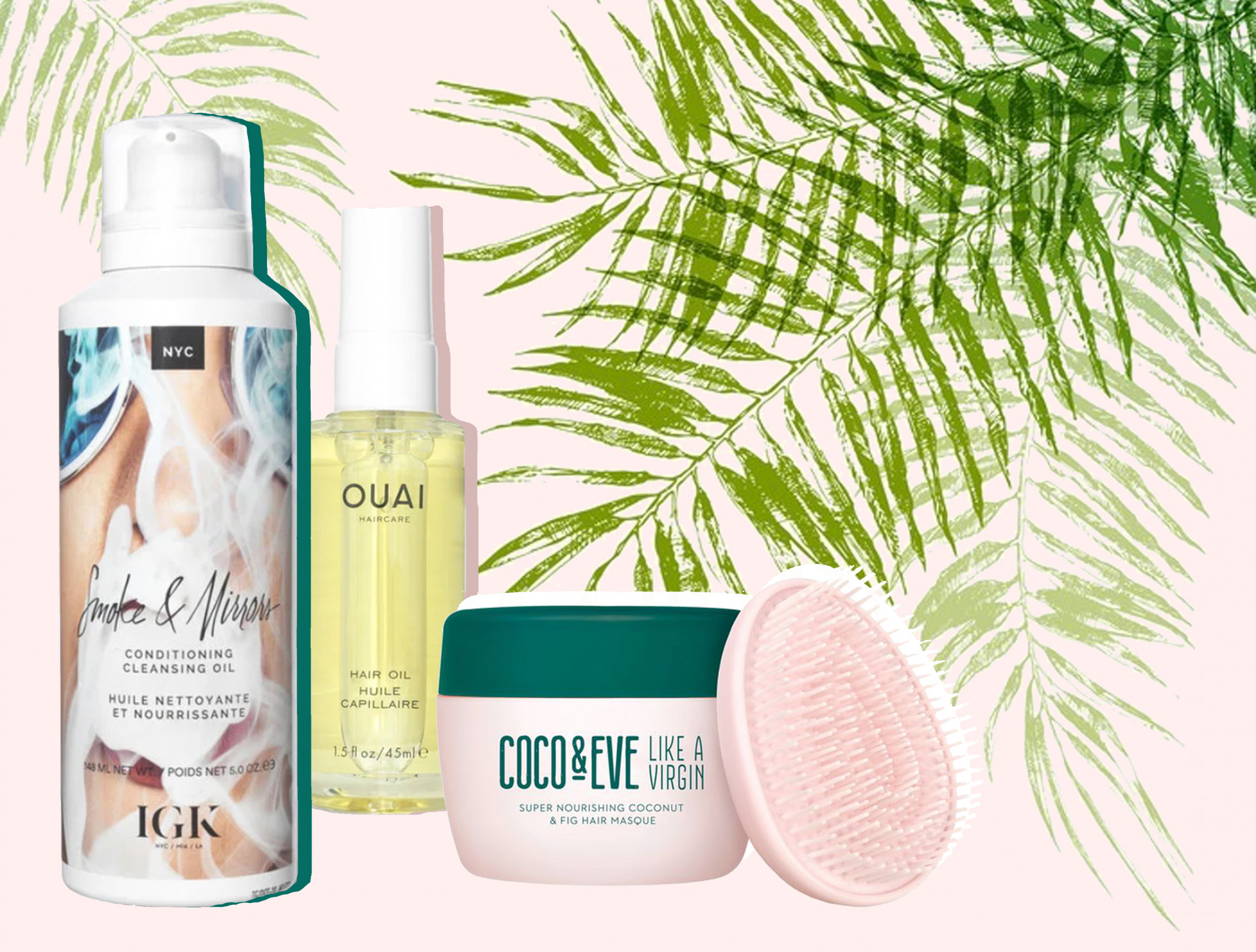 Coconut oil has been around for a while, and it doesn't look like it's going anywhere any time soon. Looking to increase your metabolism? Hydrate your skin? Boost bone health? Or remove stubborn eye makeup? Then pop down to your nearest supermarket and grab some silky, syrupy goodness off the shelf. Another popular use for coconut oil is for your hair. With more and more of us applying coconut oil to our scalps before bed, what are we expecting it to achieve? And is there any actual scientific benefits behind this trend?
Why should I apply coconut oil to my hair?
When used regularly, coconut oil has the potential to stimulate hair growth if applied deep into the hair follicles. It can help dry hair feel replenished a nd moisturised as well as preventing hair breakage and split ends which consequently aids to hair growth.
How do I apply coconut oil for the best outcome?
For maximum results, ensure you apply generously over the scalp and roots and comb through to cover your whole head of hair so that every strand is covered. For best results, experts have advised slightly warming the oil before application, then leave overnight and rinse through with shampoo the next morning.
Why is it so good for my hair?
Coconut oil mainly contains Vitamin E, amino acids, lauric and caprylic acids which form part of the barrier to your skin meaning it help protects and retains your skin's natural fibres. The oil also contains a high amount of composed saturated fat which helps contain natural moisture by slowing down evaporation. In its raw form, coconut oil can be difficult to wash out of the hair after one shower, so liquid coconut is a much better option and will provide a much deeper moisturiser.
Which ones are the best to use for your hair?
Coco and Eve- Super Nourishing Coconut and Fig Mask
How much? £15.90
Where from? Cult Beauty
This 5-in-1 treatment helps to replenish dryness, and aids hydration by locking in moisture to the follicles which also helps with hair growth. Plus it smells yummy.
IGK Hair- Smoke and Mirrors Conditioning Cleansing Oil
How much? £15.00-£25.00
Where from? Space NK
Blending natural oils and active agents, this coconut and almond oil helps hydrate dry hair whilst also strengthening the roots.
Ouai Hair Oil
How much? £24.00
Where from? Space NK
This award-winning oil protects hair from product damage, frizzy split ends, and colour fading. It can be applied to damp hair and allowed to be air-dried before being combed through.
Words by Grace Dembowicz
Graphics by Katie Janes
, , , , , , , ,