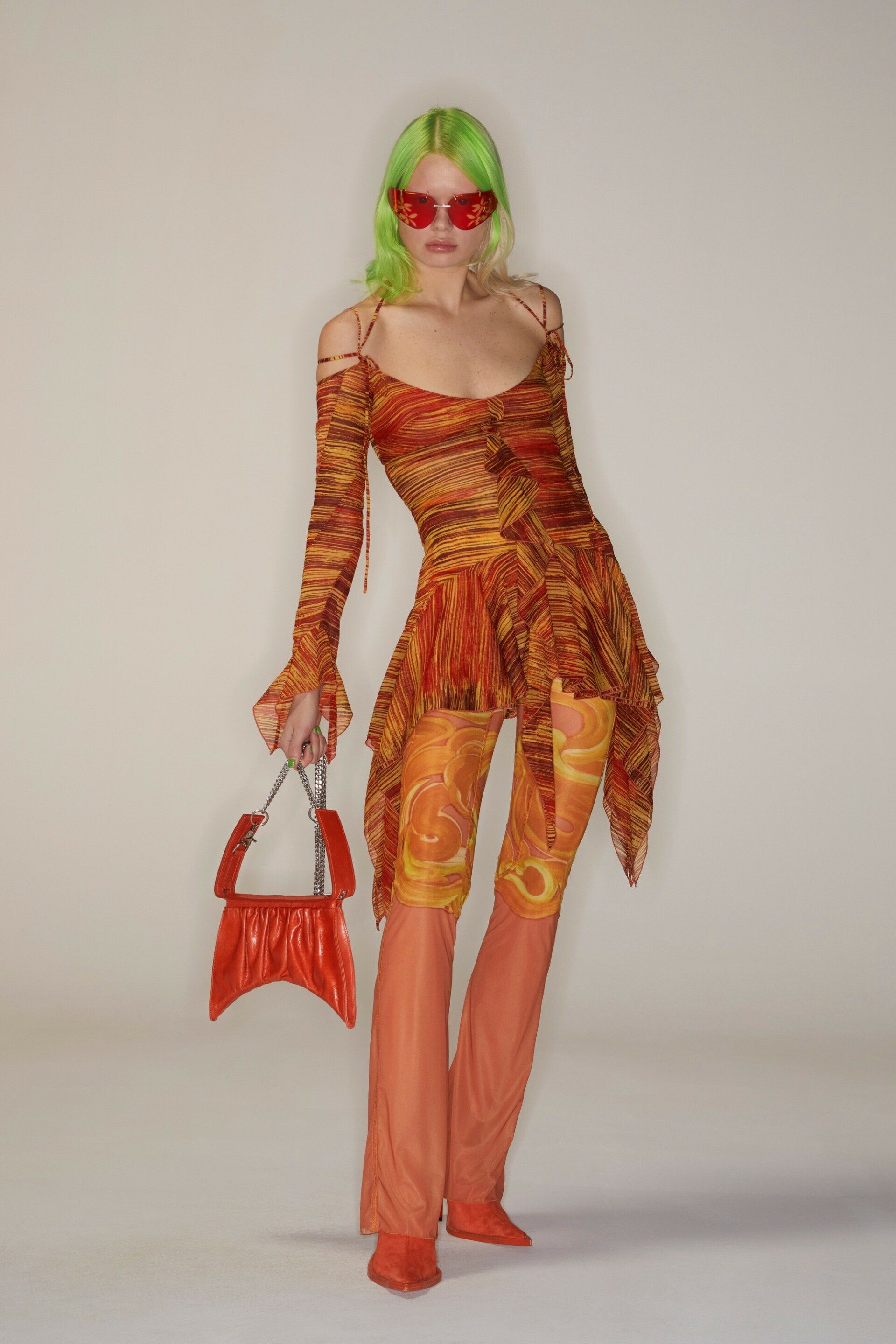 The British label Charlotte Knowles revealed its debut campaign and with it transported us
into a world of "fantasy and nostalgia" as explained by the co-designers Charlotte Knowles
and Alexandre Arsenault.

The Spring/Summer 2021 campaign was presented in the format of a short film shot by
Harley Weir, a British photographer known for her daring visual approach to fashion and
never-ceasing aim to challenge monotonous and out-dated creativity. The title of the film –
PETALS – perfectly captures the essence of its imagery and feminine designs.
If you've been following us for a while, you already know about our obsession with current
SS21 campaigns, however, we have to admit that this one just hit differently. It is not just a
fashion film promoting a beautiful collection, it is a mixture of emotions transmitted through
unique clothing that merges romanticism (which we can never have enough of) and some
form of gothic and grotesque elements. An unusual combination that, as strange as it seems,
promotes a symbolic discourse based on positivity due to its vision of fashion as an
opportunity to recreate one's self.

This collection acts as a portal through different fashion eras, the 70s are subtly present
through the inclusion of florals, but this time not in the actual clothing… we know, it's
actually groundbreaking. The 00s are everything, marking the brand's iconic silhouettes and
psychedelic designs and the futuristic aspect frames the entire video via the technical music
choice and the captivating chaotic editing.

It's a modern representation of the different sides of femininity, on how fashion can represent more than one style and even set of beliefs… It's daring, just like us, and that's why you
should watch it and keep up with the emerging fashion brand.
Words By Chiara Ferrari