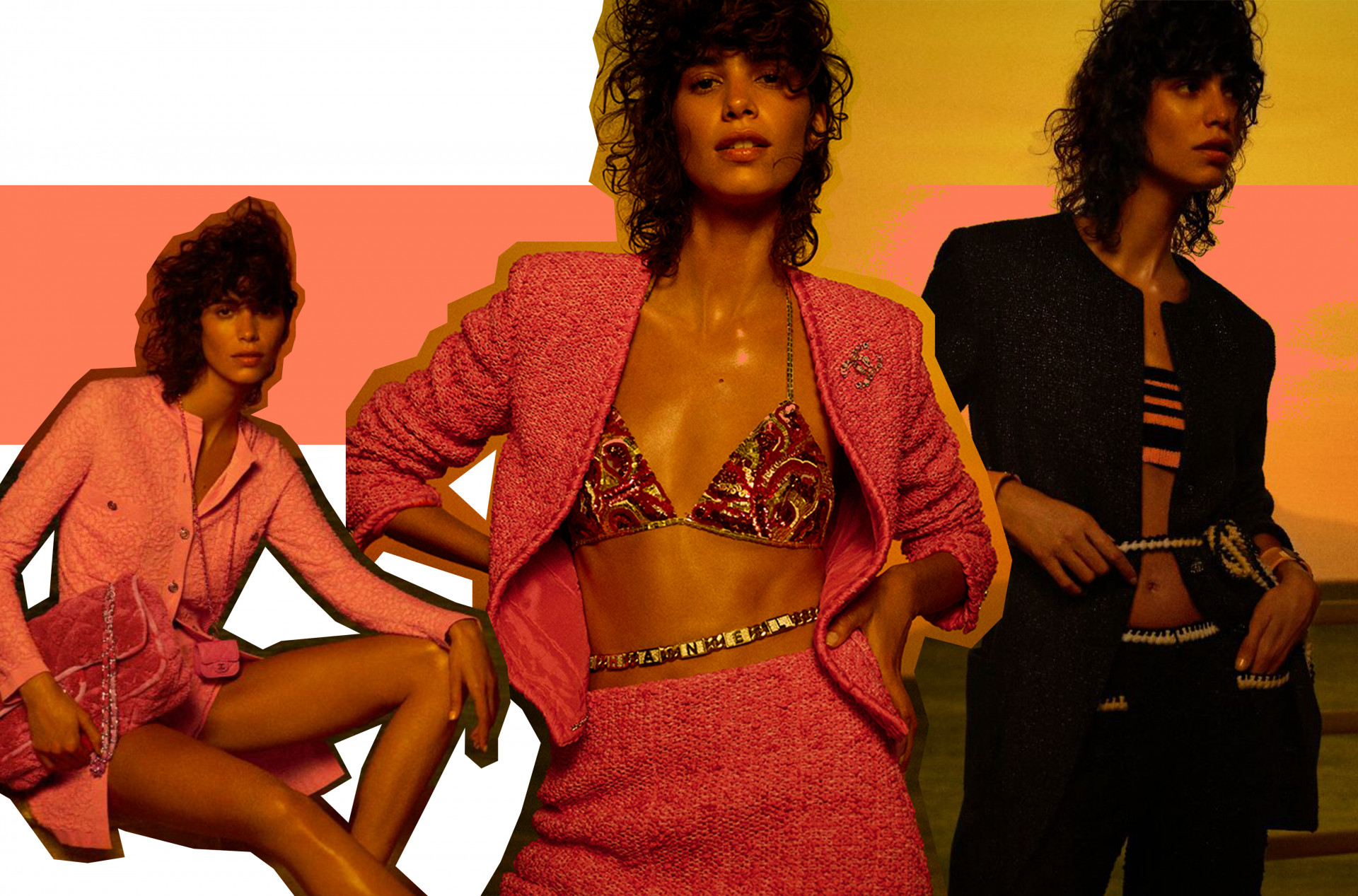 Just because COVID-19 has put the pause button on many events in the fashion world, it didn't stop Creative Director, Virginie Viard from releasing Chanel's latest collection in typical quarantine style; a digital presentation of the collection online.
The 2020/2021 collection named "Balade en Méditerranée" (Mediterranean Stroll) was to be shown in Capri, Italy, last month: however, because of the pandemic, the French fashion house released their collection today. It was the first time that Chanel has ever released a collection without a show. Despite the pictures being taken against an evening, pebbled backdrop in Paris, the sun-kissed lighting and breeze do not fail to encapsulate that summer Italian holiday we are all craving right now.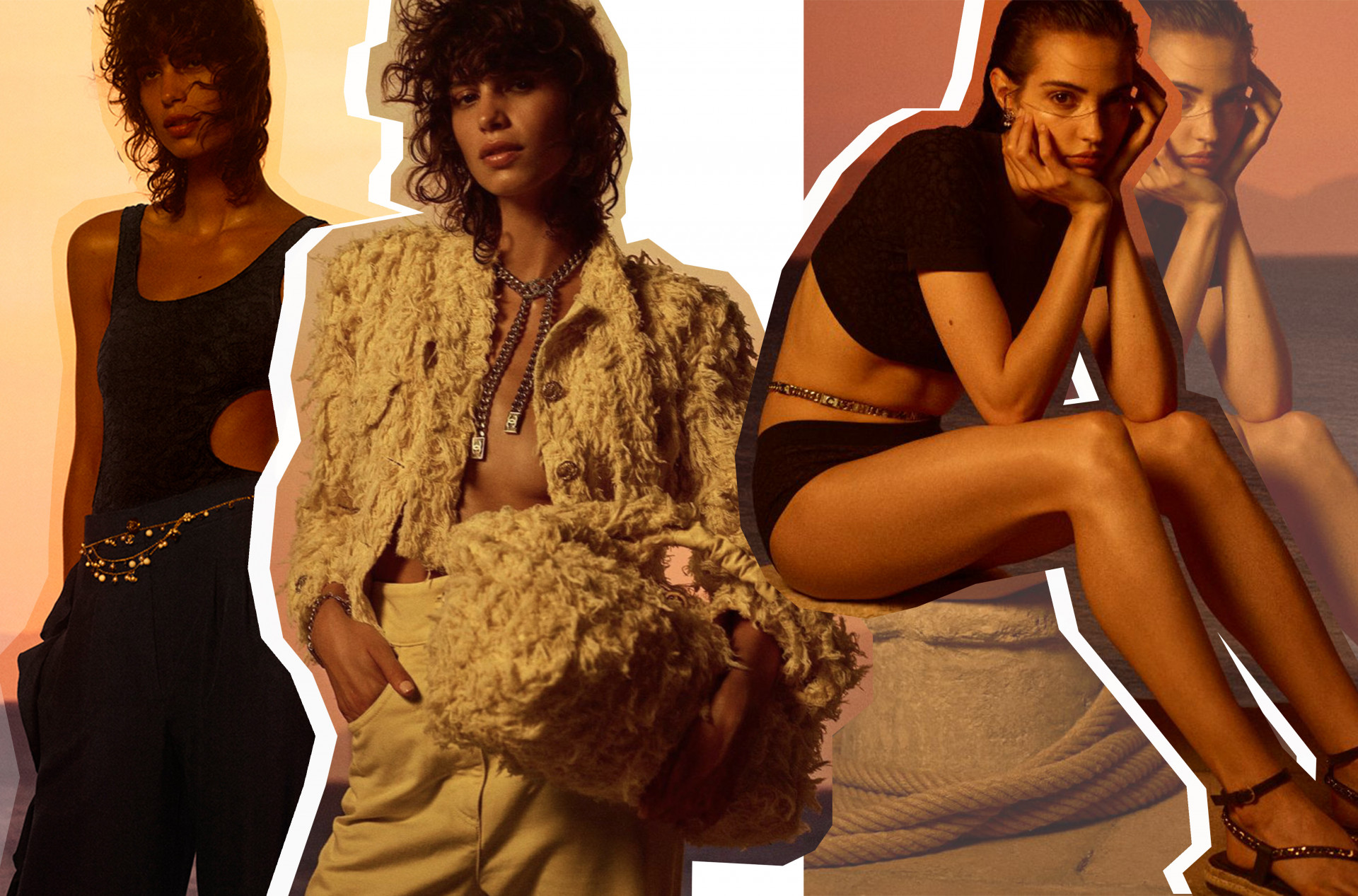 Shot by Karim Sadli, the look book truly gives off that perfect golden hour moment. Viard was inspired by sunny Mediterranean holidays with walks along the beach and exploring seaside towns, all to create 'a wardrobe that can be carried in a little suitcase on wheels, a shopper and an embroidered handbag.' Her muse follows the authentic holiday style of 1960's actresses like Audrey Hepburn to express the polished, sophisticated look of the collection. And with coronavirus throwing a spanner in the works, the entire collection was pulled together in only three weeks, reusing pieces from previous collections and using limited fabrics.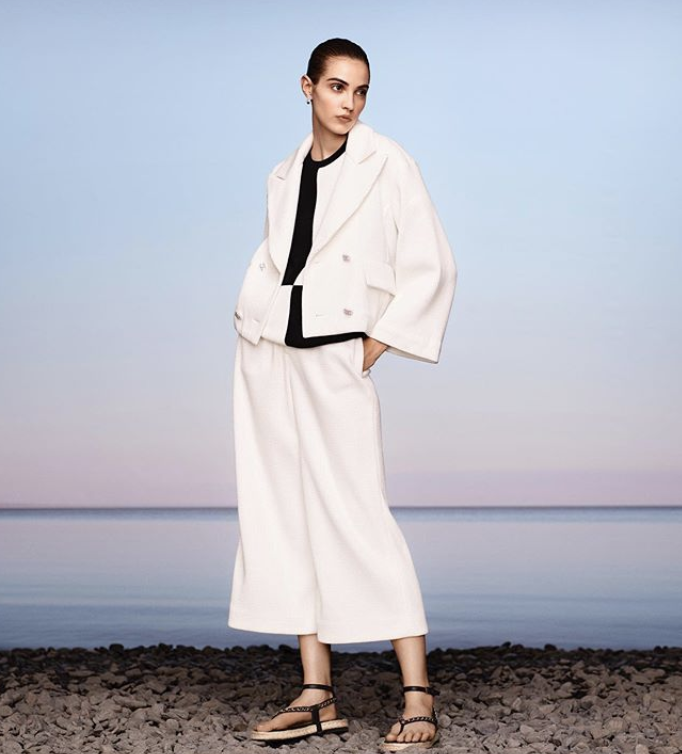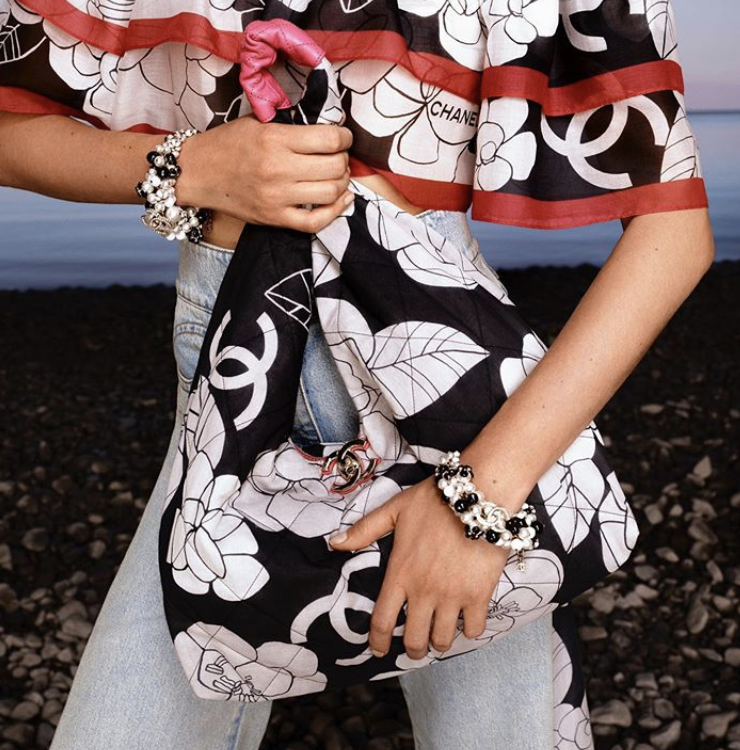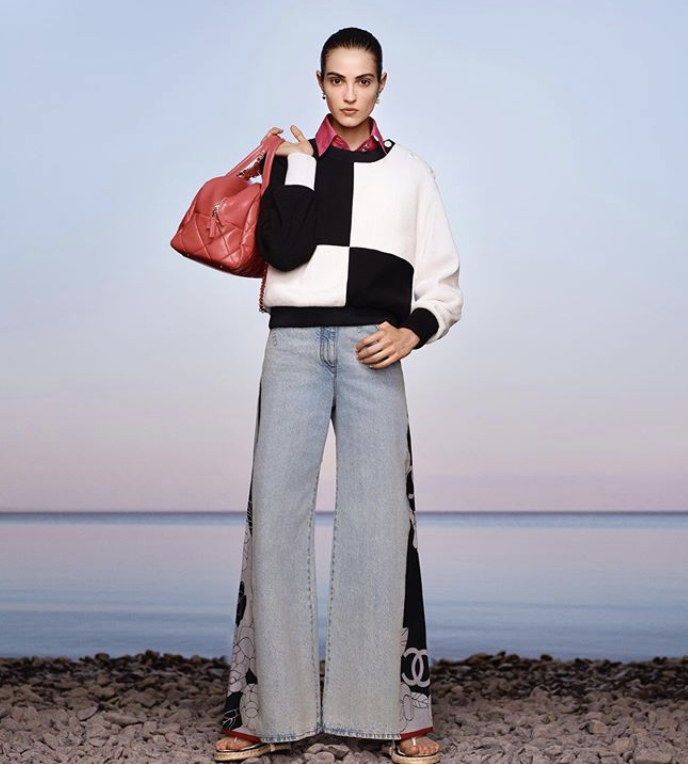 The CHANEL Cruise 2020/21 collection, photographed by Julien Martinez Leclerc, photos taken from Chanel's Instagram @chanelofficial
It's a line designed for simplicity and practicality. Sequin bikini tops, chiffon kimonos and halter neck crop tops fill the collection, ideal for days spent by the beach. While soft-cut tailored jackets, panelled flared jeans and soft leather pieces embody the evenings, sat with a glass of pinot. Of course, it wouldn't be Chanel if their classic tweed didn't make a huge statement throughout; featured in jackets, co-ordinates and tailored dresses. It's a collection for versatility and multi-purpose. It offers a little bit of everything to make holidaying as carefree yet fashionable as possible.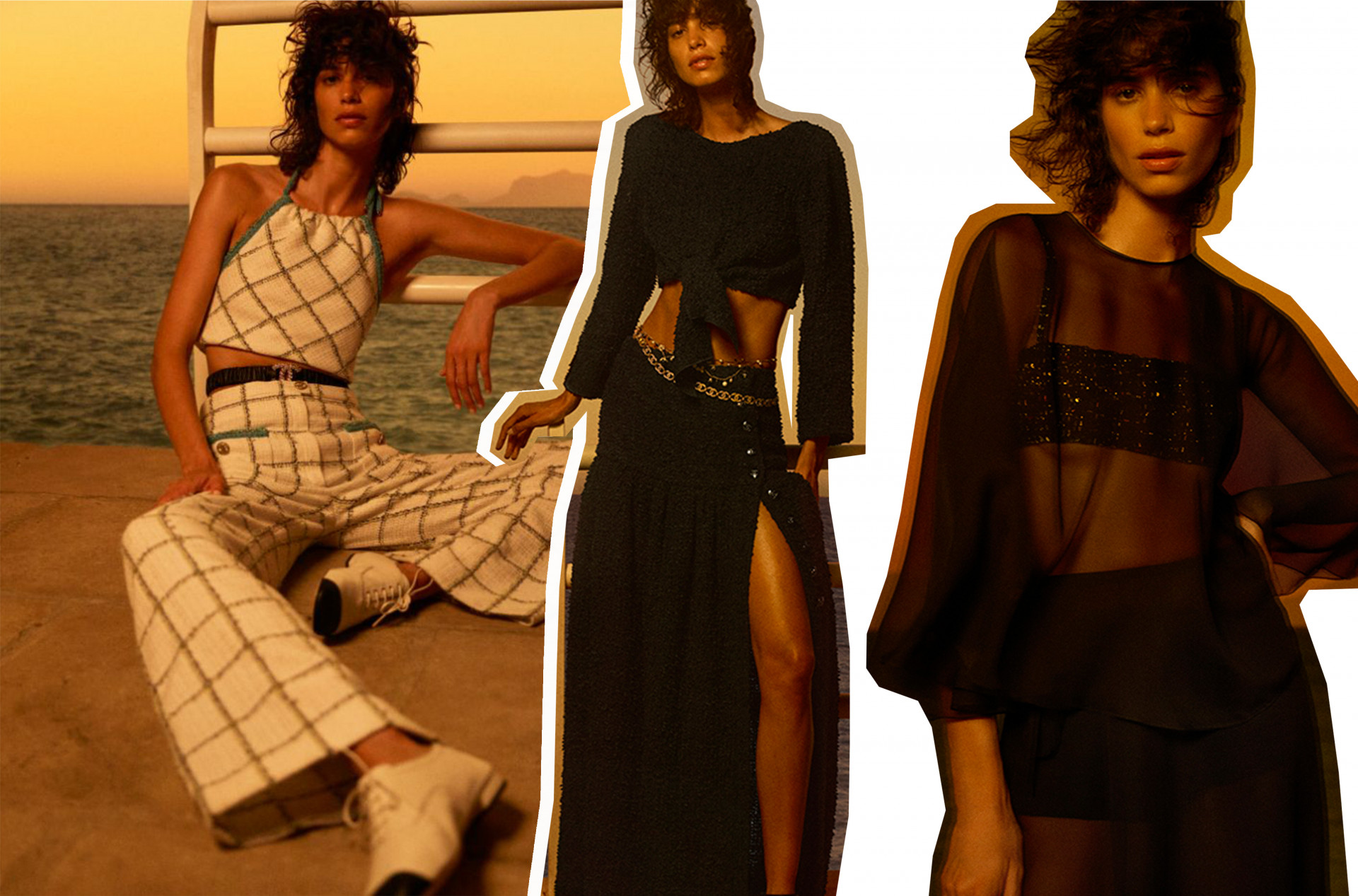 So, although flights, for now, have been put on hold, there is nothing stopping you from getting inspired and planning your 2021 style. It's a collection we are striving to achieve in our own summer wardrobe.
Watch the full video below:
Words by Clare Stephenson
Graphics by Katie Janes
, , , , , , , , ,