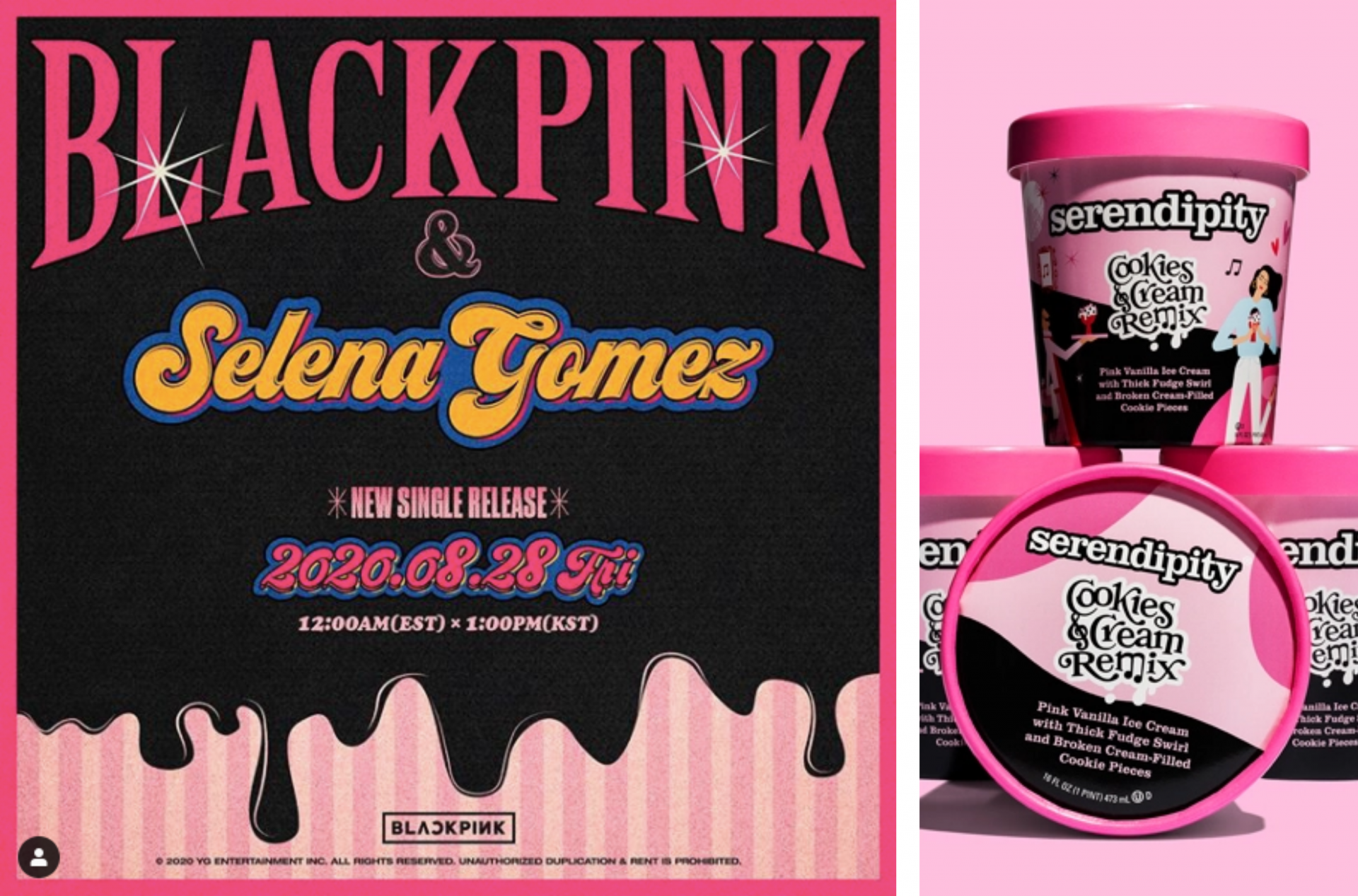 Selena Gomez surprises us again, this time with an entry into the K-pop world with the Korean girl group BLACKPINK.
Produced by Tommy Brown and Steve Franks and co-written by Ariana Grande, Victoria Monét, Teddy Park and Bekuh BOOM, the song has revolutionized the world of English K-pop with more than 100 million views on YouTube and bring us a colourful video clip, worthy of summer with flirty and fun lyrics surrounded by style, attitude and ice cream.
BLACKPINK – Ice Cream (with Selena Gomez) Official Video
A mix of K-pop and American pop with an ice cream cart song background, "Ice Cream" is set in a pastel aesthetic, with lots of fun, from an ice cream van staffed by Selena Gomez to game sets, bicycles, floats, balloons, and girly cars where rapper Lalisa 'Lisa' Manoban, Korean singer Kim 'Jisoo' Ji-soo, kiwi belter Roseanne 'Rosé' Park and Korean singer Jennie Kim show us their pop moves.
Each of these talented girls reflects sweetness and charisma in the video clip. Selena takes us to a pin-up aesthetic, with retro ponytails or waves in a sailor-style with a red set of white lines, or blue paper bags with white dots with a puffed sleeves crop top and a yellow plaid jumpsuit with red lips and big hoops. Complementing its style, of course, with a set of her allied brand Puma with 90s accessories such as its visor or transparent cat-eye sunglasses.
She gives sensuality and at the same time naivety to his flirty and funny lyrics, "Diamonds on my wrist, so he calls me ice cream You could double-dip 'cause I know you like me ".
BLACKPINK with a sweeter look, with crop tops with fun prints, feather details, mesh gloves and the trendy S / S 20 crocheted cardigans, along with colourful hair and fun sets with denim touches. Chanel and MOSCHINO pieces with touches of diamonds and pearls and neon eyeliners with sparkling stones, highlighting their style amidst games, animals and ice cream everywhere. It's time to end our summer with this catchy song and give it a pink and sweet touch along with a good jar of ice cream, Selena Gomez's creation allied with Serendipity, with Cookies and Cream Remix flavour, full of femininity, sweetness, and a lot of chocolate like their video clip. Obvious, worthy of the culinary creativity that the American artist has shown us in her HBO Max series, Selena + Chef.
"Look so good, yeah, look so sweet (Hey) Baby, you deserve a treat ", and we will certainly have it as long as this song continues to play in our summer.
Words by Cami Martinez