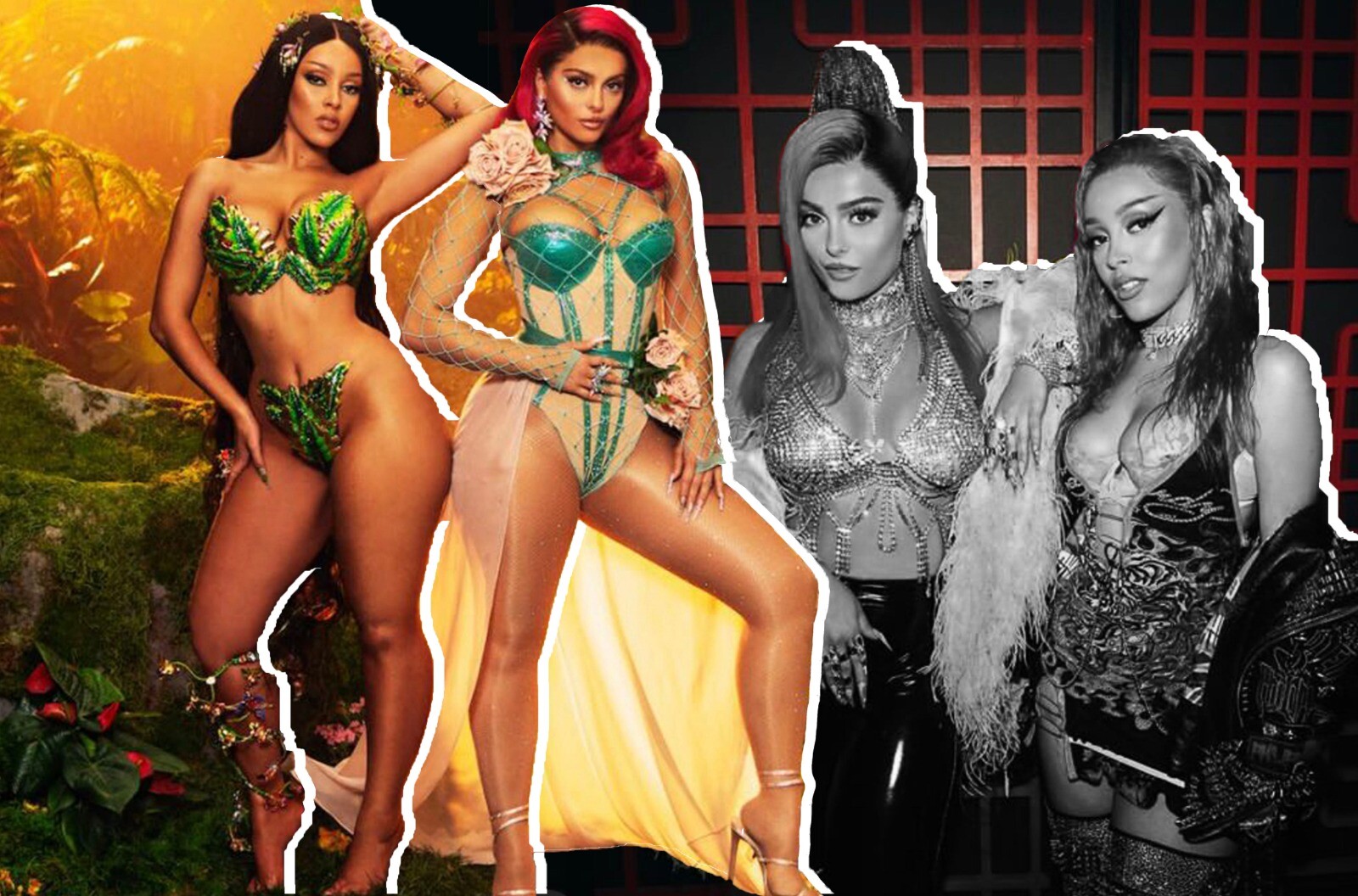 Both Bebe Rexha and Doja Cat are both at the peak of their powers. So, it's no surprise that the two have joined forces to create one of the catchiest singles of the year accompanied by a strong contender for video of the year.
Bebe and Doja both battle their jealousy over the upbeat instrumental while also referencing the negative impact of social media and addressing society's expectation of women with lines like "Waste trainer for a tinier waist, But I can't help if I like the way food taste".
Bebe Rexha – Baby, I'm Jealous (ft. Doja Cat)
The video opens with a stacked cast of recognisable faces joining Bebe and Doja including influencers, Charli D'Amelio, Nikita Dragun, and Avani Gregg. Rexha says "I'm so done with social media" later adding "Can we go back in time to the 1800s? I bet the girls back then didn't have to deal with any of this?".
Bebe and Doja proceed to travel through different era's including the 1800's, 10,089 BC, and the dawn of creation all while sporting strikingly relevant looks for each time period.
In a press release, Rexha said "Baby, I'm Jealous' is a song I wrote about embracing my insecurities. It's about the way social media has heightened my jealousy, which can affect how I feel about myself. We are constantly flooded with the highlights of other people's lives, and at times I find myself comparing my worth and beauty to others.
Earlier this year the pop star revealed that she would be delaying her album "until the world is in a better place". It's been over two years since Bebe last released an album and with the release of this lead single, we can hopefully expect to see her album released at some point in the near future.
Words by Chris Saunders
Graphics by Frances Scott