Photo Credits: @alealimay, @Wuzg00d, @sandrashehab, and @_mmaxinewylde
Spring is in full swing, and as the season of new life and rebirth, youth and growth, listening to yourself and whats good for you is needed.
♈ Aries
Lucky Colour: Black
Lucky Crystal: Tourmaline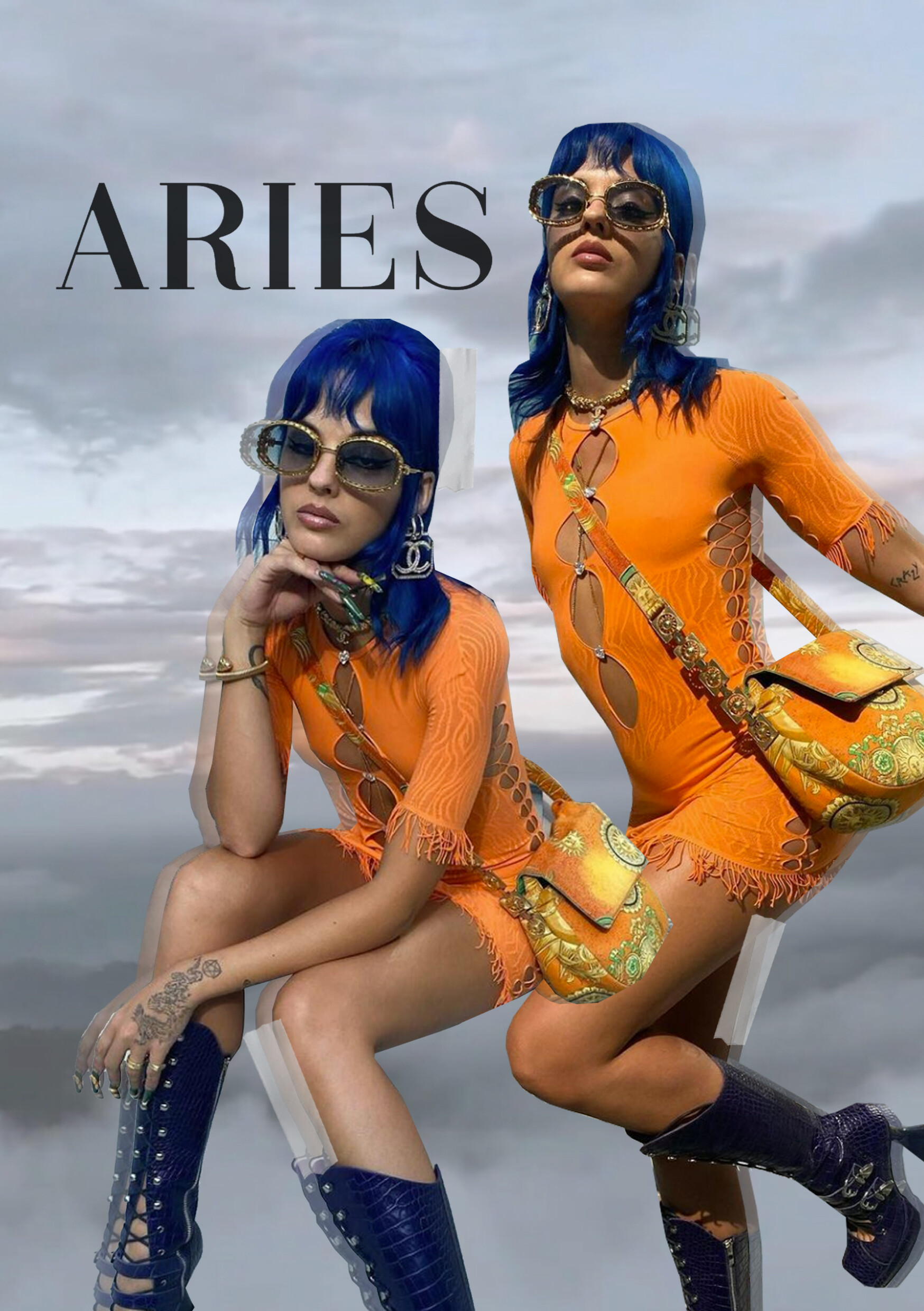 Aries once again focus on your achievements, it's your time to shine as this new chapter in your life begins, never say never, and be open to new possibilities that shape your future and release any past uncertainty. Taking on more responsibility can truly test your strengths, but you will see you can do more than you ever thought possible when you put your mind to it. Positivity will be your second name as your enthusiastic approach can really make a difference for you and others especially at home. Be a light unto others and you will surely succeed in your endeavors. Love makes you a dreamer, use your imagination and romance will surely find you, you are blessed so use all your bright ideas to make it happen.
♉ Taurus
Lucky Colour: Blue
Lucky Crystal: Sapphire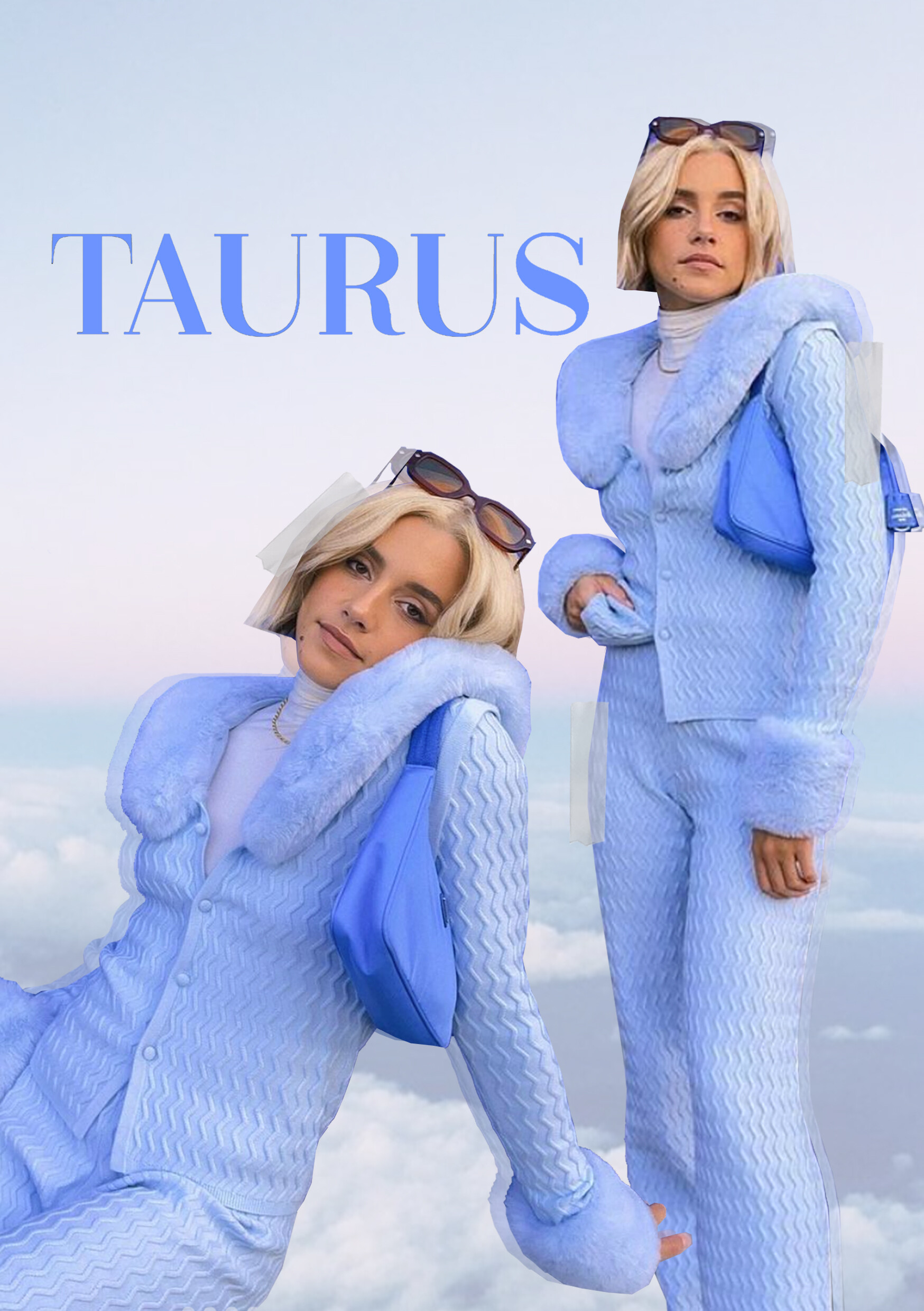 It's uncanny the way your intuition is working now Taurus, you will know exactly when to act and when to retreat. The diplomatic approach you have is highlighted in your behavior and makes you stand out from the crowd. Is it possible to get any more amazing than you actually are, trust that the true and purest heart will always be rewarded, as nothing can stand in the way of the polite, but very determined bull of the zodiac. Love can be the gift that keeps on giving so capture the moments that count and keep making great memories. The law of attraction is very active during April and your magnetic personality gets to truly benefit from the universe demonstrating to you just how lucky you are, to be you!
♊ Gemini
Lucky Colour: Pink
Lucky Crystal: Rose Quartz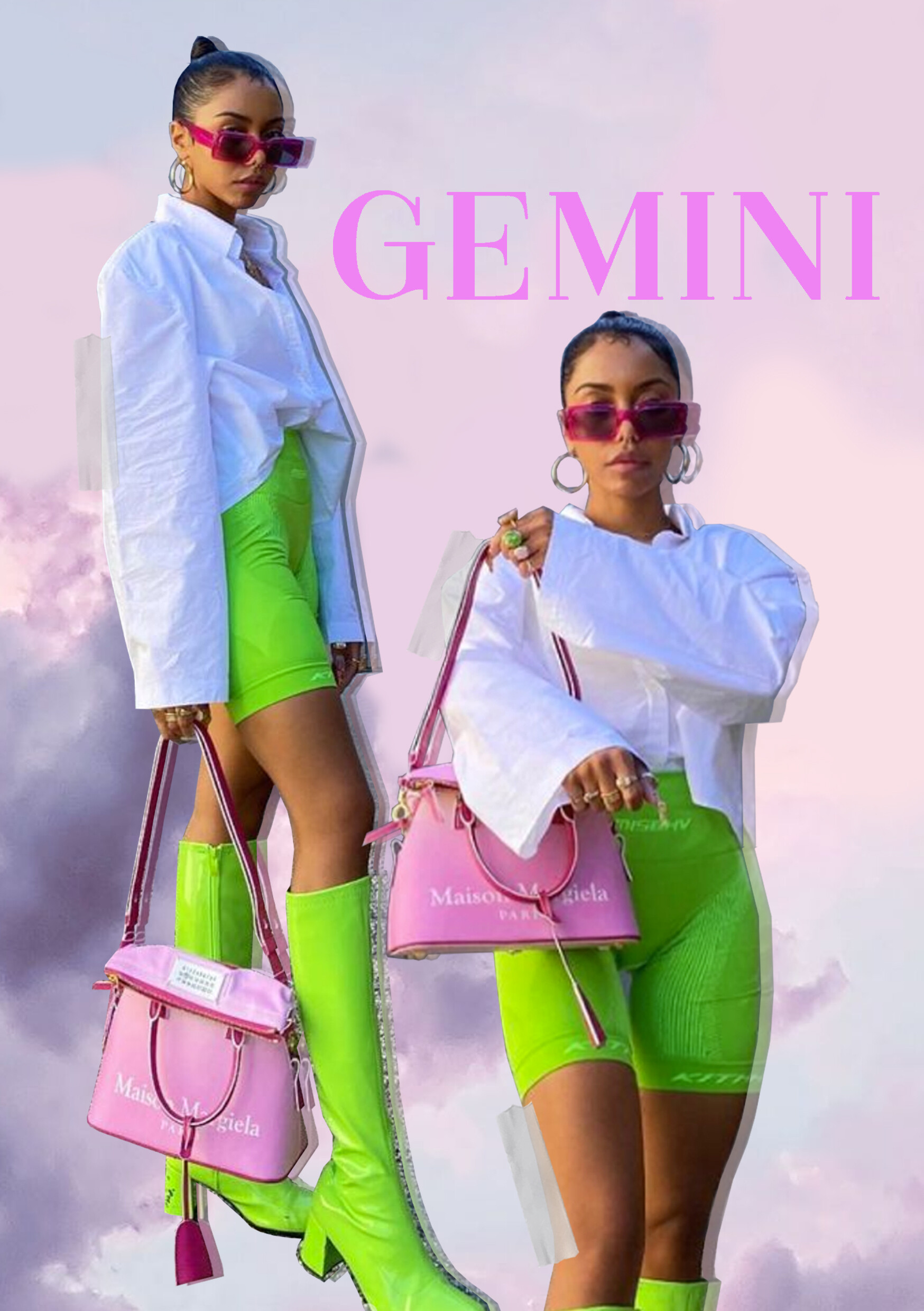 Like flowers in the springtime you have a fresh approach this April and are blossoming at a speedy pace, keep up the good work and you will truly end the month on a high. Your career prospects uplift you and take you to taste the sweet smell of success, it's important to take a leap of faith and trust your very good instincts. April represents hope to Gemini, a time when you can start again and emerge from the winter months and put your plans into action, there will be a lot to do and places to go. The only way is love, there is only one path to take and that is the path of love, whether it is unconditional or conditional, it is still love. Choose love and follow your heart.
♋ Cancer
Lucky Colour: Green
Lucky Crystal: Emerald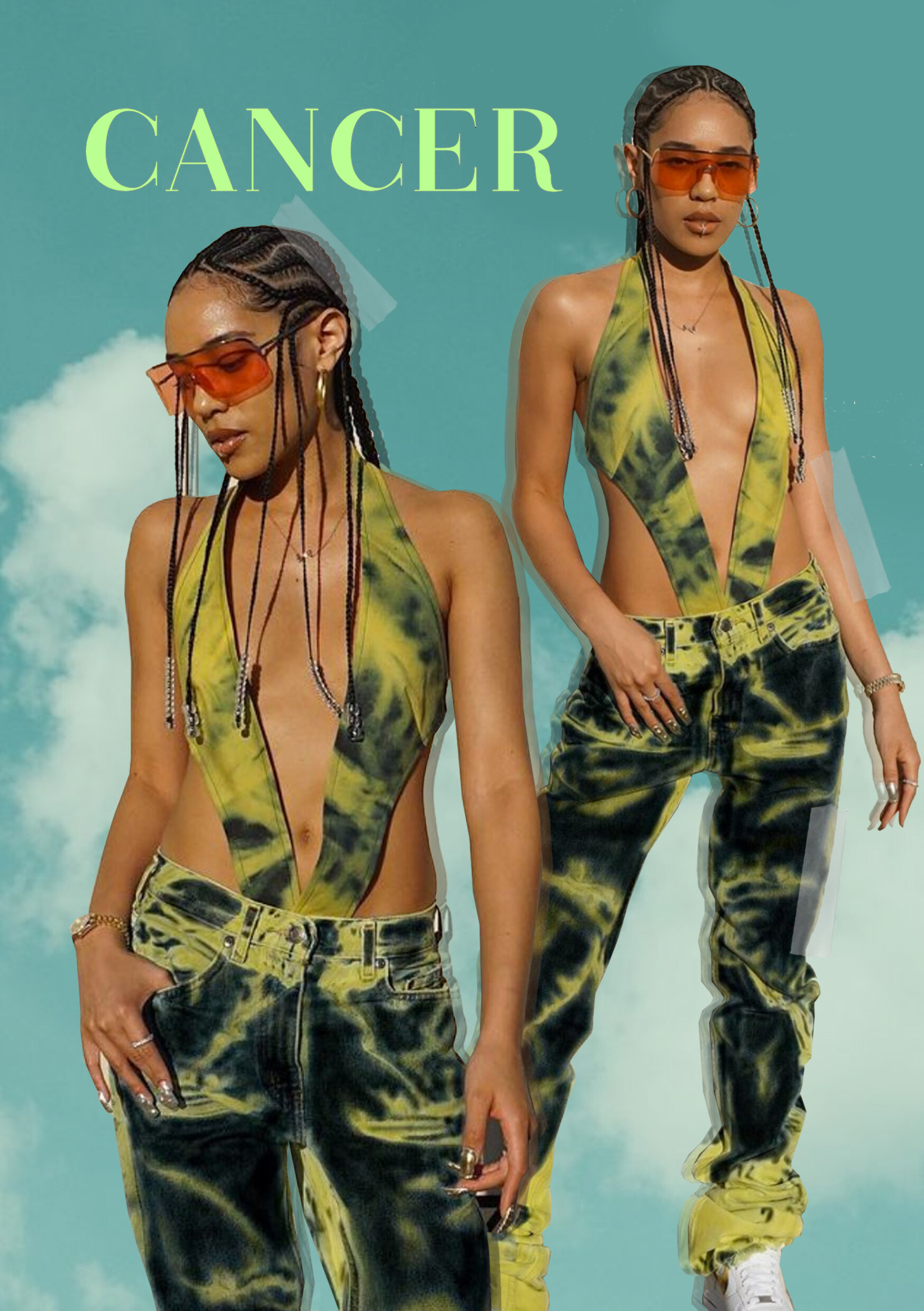 April will fare you well, you have been very patient and your world will get a whole lot bigger as you can now start to pick up speed, and go at a pace you are used to, back in the fast lane! You will find your mindset has shifted and much is yet to alter, but you will emerge victorious and find that after all your efforts the end goal is finally within sight. Divine timing has a lot to do with your future success and as you set your intention you can move forward with lightning speed. Good Karma is yours and you can consider yourself as lucky as you are headed for the big time. Emotional waves come to carry you away to the land of lovers and dreamers, showing you the power of faith in a loving heart will always reveal the path to love for you gentle cancerian.
♌ Leo
Lucky Colour: Yellow
Lucky Crystal: Citrine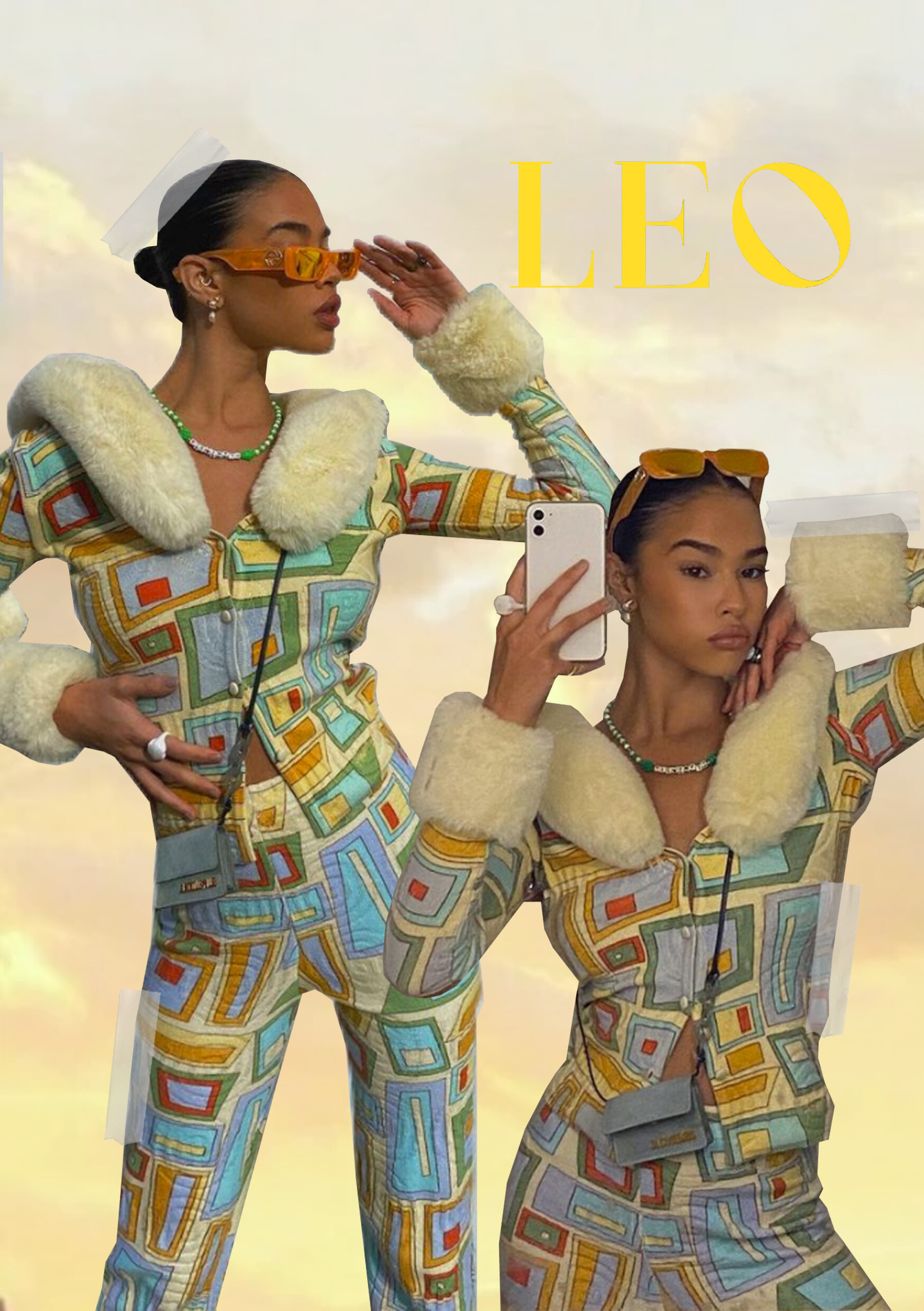 A turning point is approaching and all you have to do is be organised as the new day is beginning, everything will be benefiting from your fresh insights and happy go lucky nature and this will land you right where you want to be, and for most Leos that is right in the spotlight. Take every day as it comes, taking your time brings really good results, think about quality, rather than quantity. You have such confidence and courage to push boundaries and overcome adversity and now is no different, all of your hard work is about to pay off, be bold, be exciting and show the world all of your good ideas and intentions. Is it your destiny to rule Leo you do not have the symbol of a lion wearing a crown for nothing, your powerful and regal self can truly make a difference, after all, your people need you!! Love is sending you signs to remind you to follow the way of your heart, so you know your worth and you are loved and cherished.
♍ Virgo
Lucky Colour: Purple
Lucky Crystal: Amethyst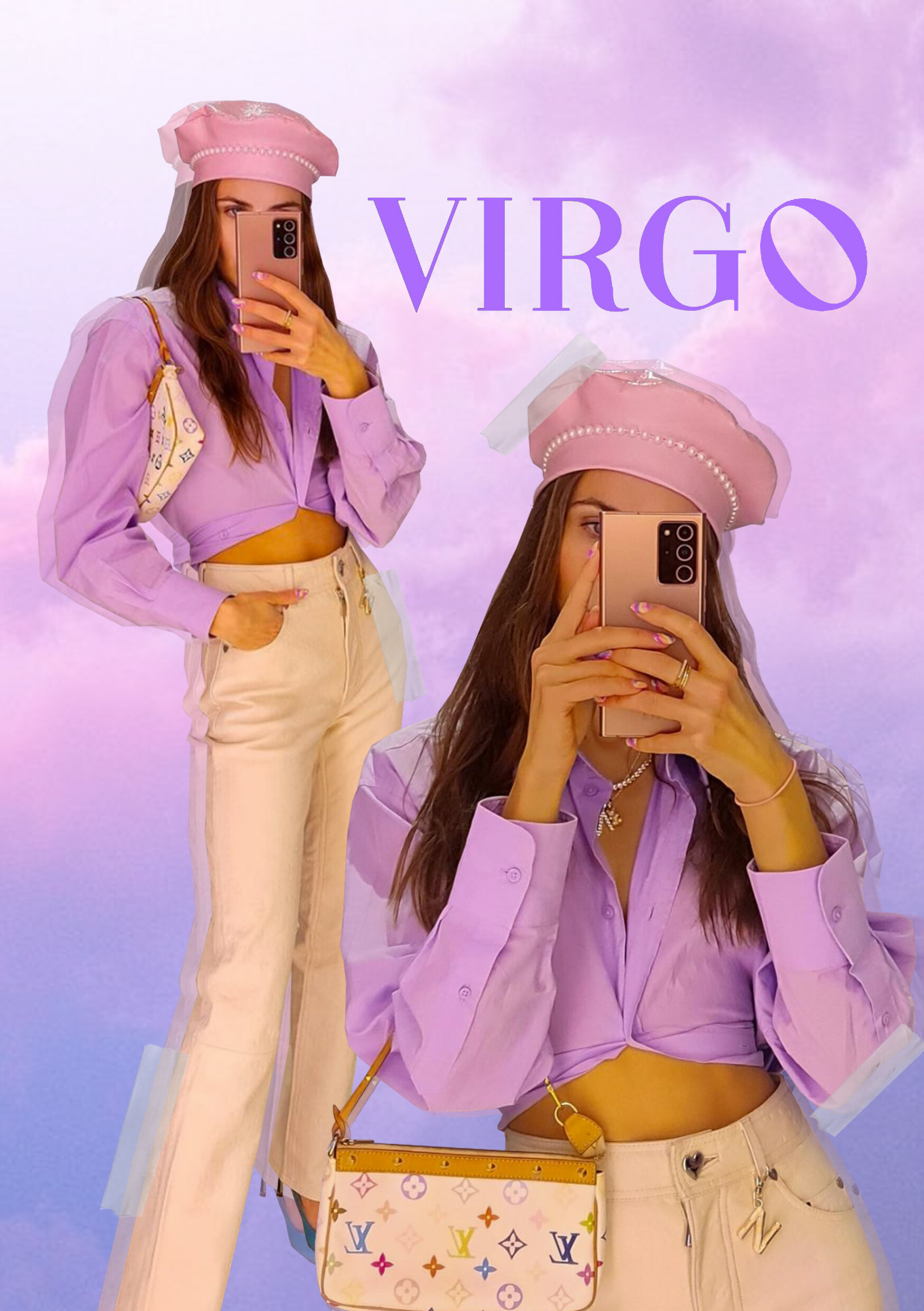 The time has come Virgo for you to set aside any fears you may have and start to see your purpose revealed, as you manifest your goals to align with your life path. Divine order is a magnet for fate to step in and help you focus on the bigger picture of your life. As spring is truly underway you will feel better about life and can take everything in your stride and this is the right approach, let the world catch up with you and don't try to overdo things as your past and present efforts are enough. Remember your self care and if there is any maintenance to do now is a good time to do it, being beautiful is a venusian trait and Virgo has it in bucketloads. Your soul searching will pay off, making room for a soulmate to appear in your life, usually in the most unexpected way, bringing a new day, a new hope, helping you to plan a future together that will last. Enjoy this month as it will herald a new chapter in your life that leads to love and fulfilment.
♎ Libra
Lucky colour: White
Lucky Crystal: Diamond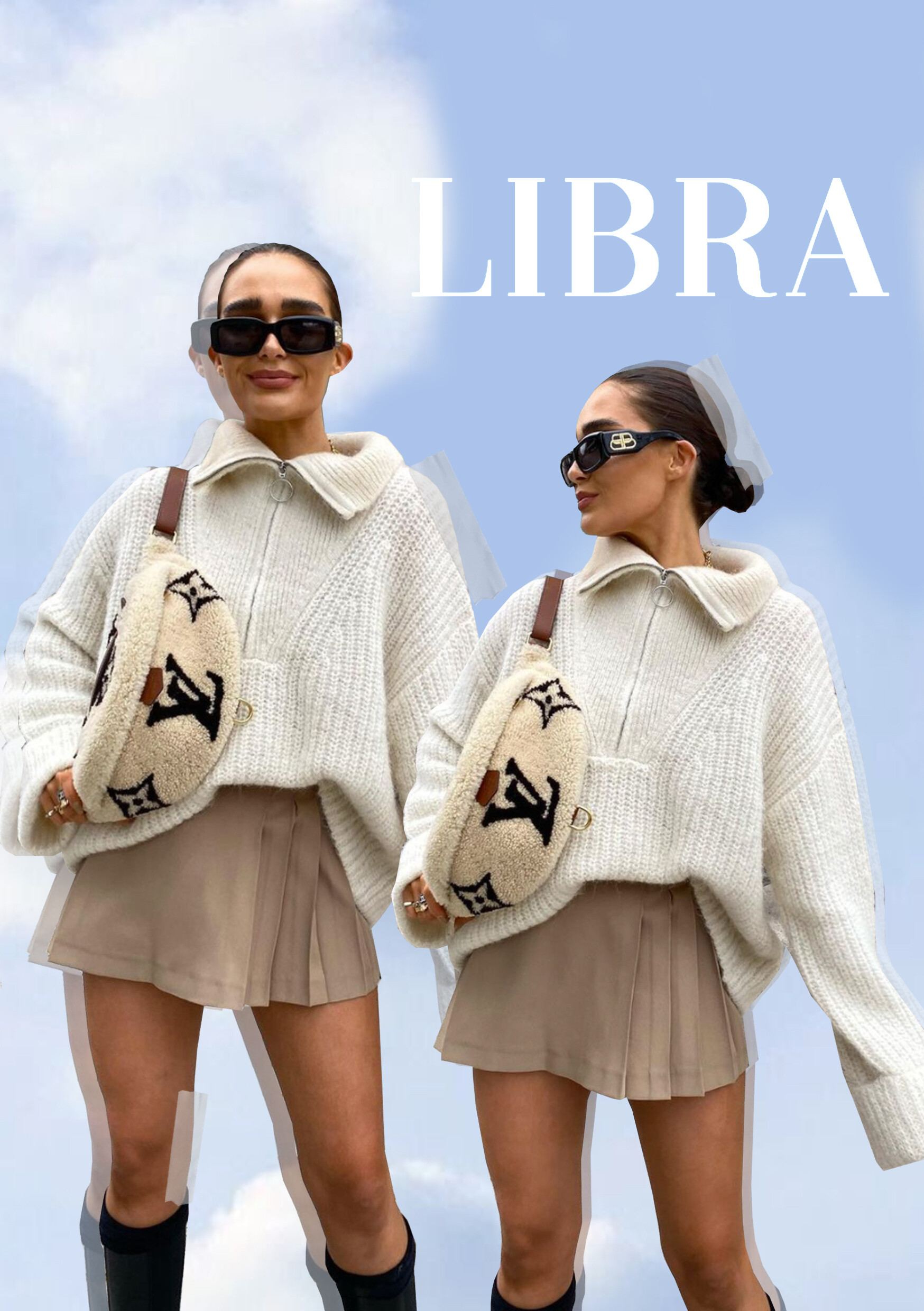 Surprises are around every corner giving you the chance to look forward and make plans at last. All the stars align and show you the bigger picture, with a combination of Spring and the Ox year now underway they will be affecting your life in a positive way, giving you a boost of much needed energy that will help bring the balance you seek back into your life Libra, the Ox can carry heavy loads and take the pressure off you. In your career there are some surprises in store as your achievements start to surface and your popularity soars, a well deserved pat on the back is on the cards. It is true to say you are coming into your own now and you have grown so much, it's as though wisdom is shining on you and your decisions prove to be correct with fabulous results. Trusting yourself is part of your journey and self discovery surprisingly happens through your love life as a partner can remind you of all the loveliest parts of yourself, enlightening you like a mirror to your beautiful reflection.
♏ Scorpio
Lucky Colour: Red
Lucky Crystal: Garnet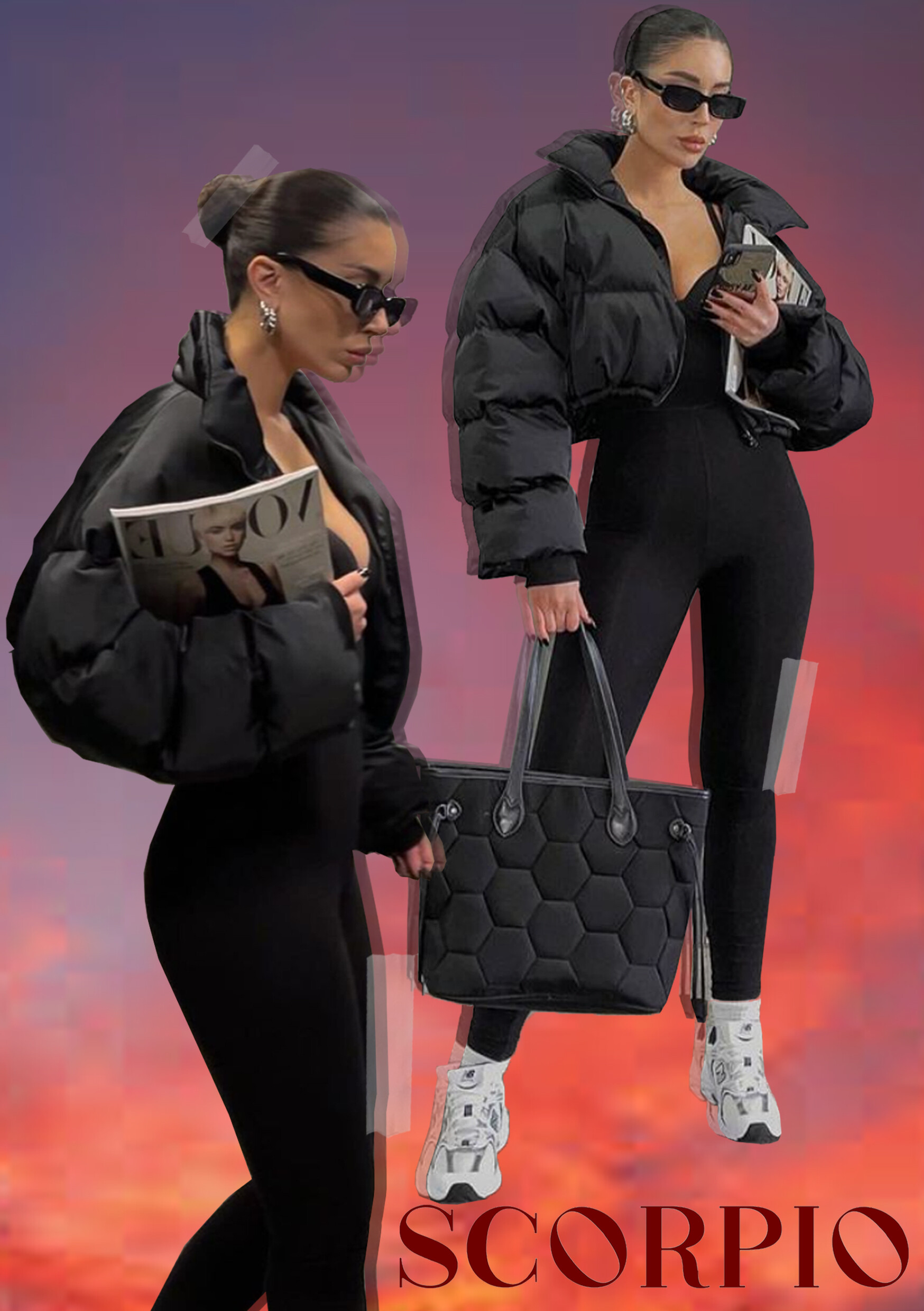 It's been an emotional one Scorpio, second chances and opportunities return to give you the capacity to succeed and showcase your commitment and passionate involvement in all that you do. Your determination alone is admirable and your understanding of fundamental truths gives you a magnetism that makes others find you irresistible. Advantages appear as spring offers you fresh hope in your endeavours, you can motivate others with your inspiring energy whilst planning a future with everyone involved benefitting and having their fair share of the rewards. There is a shift in your love life that helps you to move forward and make the right choices for you, the unconditional love you show does not go unnoticed and does not go unrewarded, your heart will always have the final say, trust your heart.
♐ Sagittarius
Lucky Colour: Gold
Lucky Crystal: Fools Gold
Sporty and energetic Sagittarius, keep those levels going and you will be up and running into the spring season with a head start, following your passions is the best thing you could be doing right now. The philosophy you live by is endearing and your aspirations and efforts to live in a better world certainly won't go unnoticed. When they say "set your targets and goals and you're halfway there" this applies to you now as you don't want to forget even the tiniest detail, it's all important for your plans as your mind has the capacity to function on many levels all at once, and this is a winning combination. Let love be your guide, it can take you to a destination full of happiness and security if you let it show you the way. Be confident as your self esteem sometimes dips, you are unique and the beauty of you, is you, know it, and believe it. You have the midas touch this month.
♑ Capricorn
Lucky Colour: Brown
Lucky Crystal: Tigers eye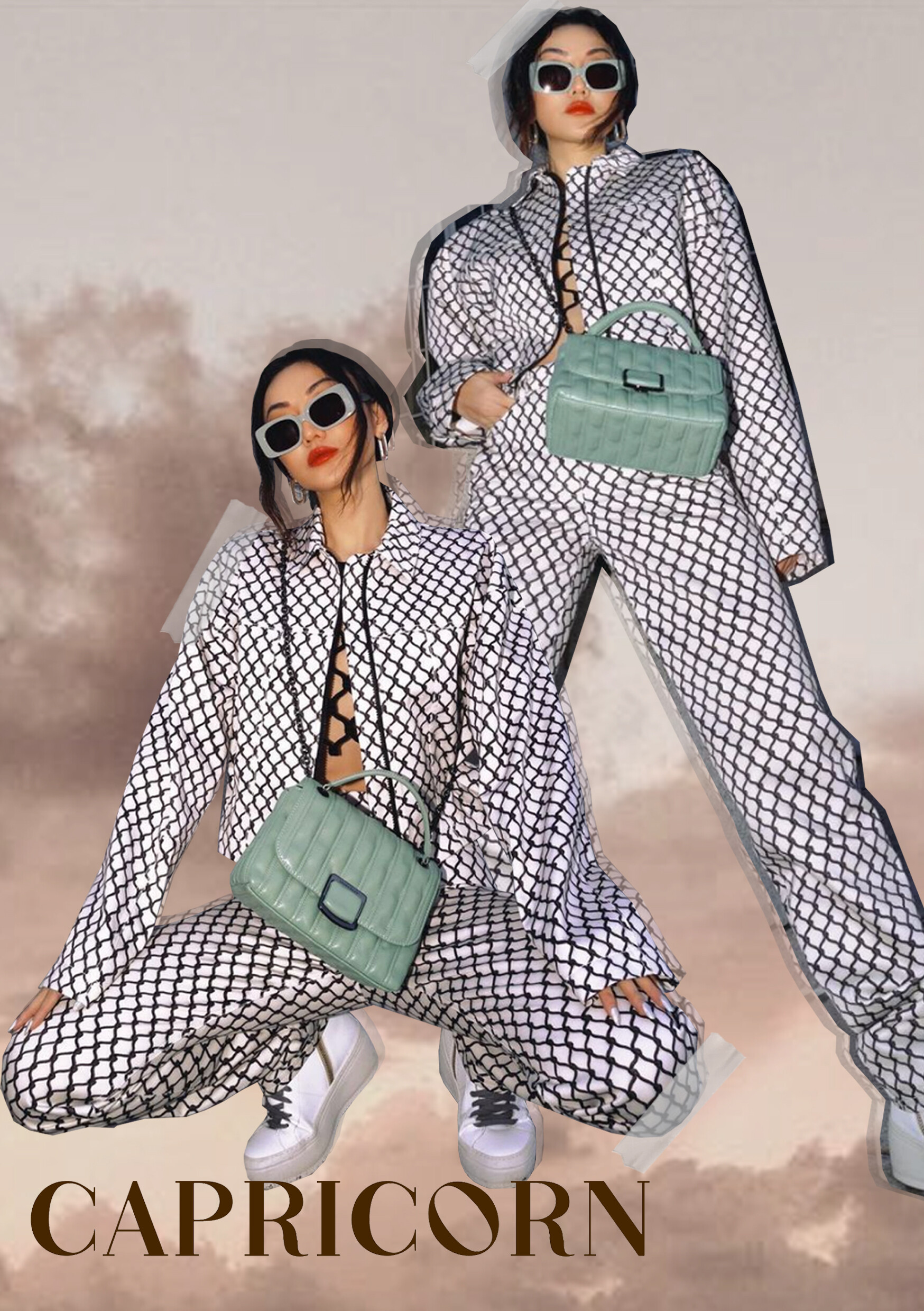 Down to earth and practical, the ever-striving Capricorn is always going to come out on top no matter what obstacles appear. If you can think it, you can do it and so do not doubt yourself. The home is especially featuring this month, it is your sanctuary and you should make it as convenient and comfortable as possible so you can start your day with a smile. Your career is always at the forefront of your mind and you are shaping it just nicely as you have always had faith that things will work out. Others can see you have a brand of old-fashioned kindness that always shines through with whoever you work with and they love you for it doesn't ever change. A blast from the past will come back to see if your love is still there wanting to give a second chance for a relationship, do what feels right in your heart as you and only you know what makes you happy, love is forgiving, love is kind and you are all about the love but do what is right for you.
♒ Aquarius
Lucky Colour: Lilac
Lucky Crystal: Quartz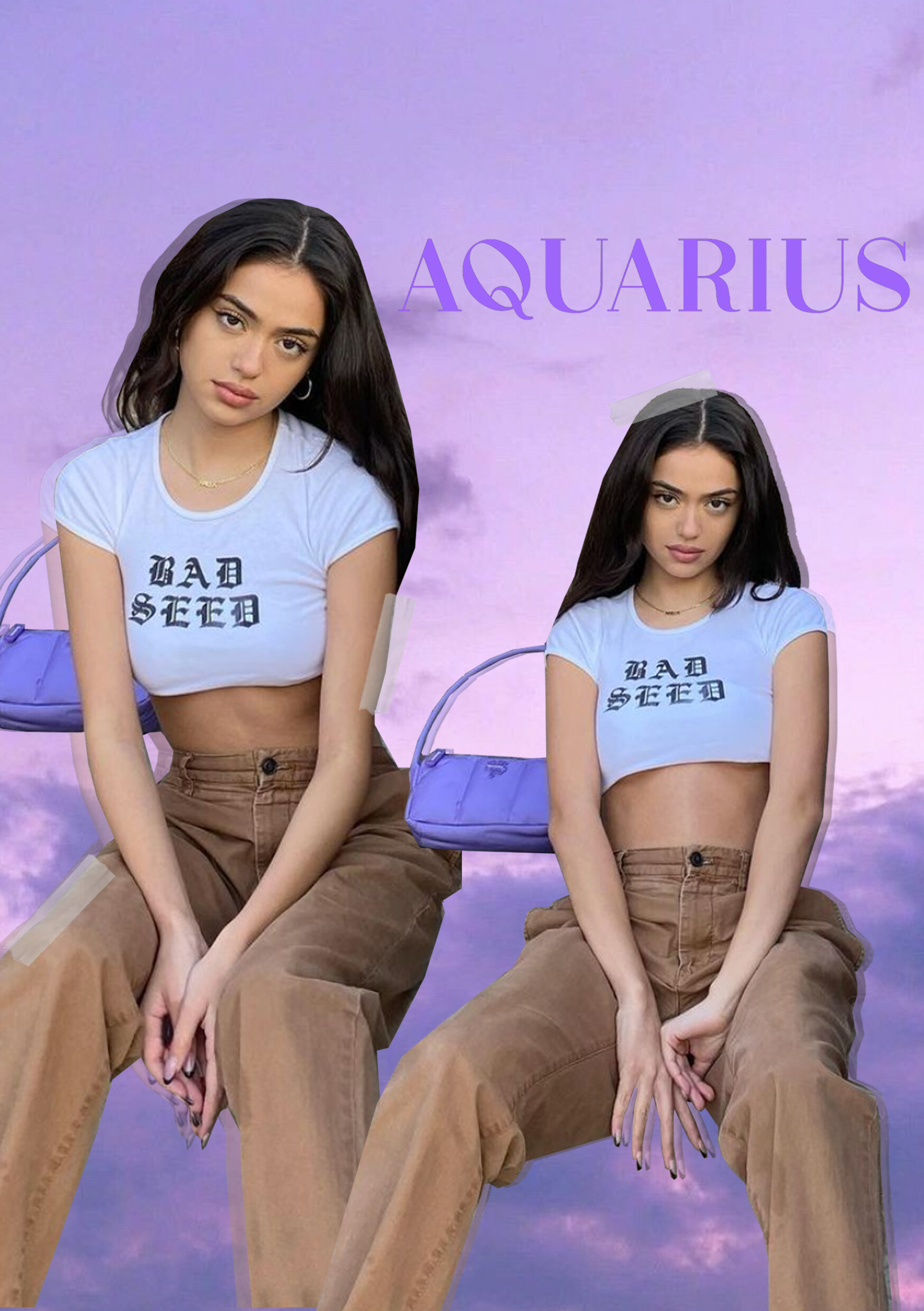 As spring is calling you to explore the outdoors once again, you can benefit from the natural elements and the universe wants to bless you with good fortune. Your personality shines through as others will welcome you with open arms, as yes, you are in demand. Your unique way of looking at life helps others to see the brighter side, you have such an uplifting energy you could light up the world right now. Forever a humanitarian, your career will always take you in the direction of helping others with your unending patience and foresight, if you can trust yourself as others do, you will not put a foot wrong. Love is like the sun shining down on you, making you feel hopeful for the future, for those of you who are settled or wanting to, now is the time to make your plans and settle on a mutually satisfying agreement for the good of all.
♓ Pisces
Lucky Colour: Silver
Lucky Crystal: Moonstone
Some would call you psychic, as your intuition is firing on all cylinders and you can see what others can't, your advice will assist others to improve their lives and they will love you for it. The dreamy Pisces is known for emotional sentiment, you may relish in the fact romance is now starting to become a part of your daily routine, keep it up as you can only benefit from all the love coming your way. You have worked long and hard so now as the world is starting to open up again you can start to gain the rewards you so very much deserve. Be a light unto others and your path will open up before you, bringing you luck and the good fortune of knowing that whatever happens now, it is the start of a whole new chapter that is helping you to see the great in yourself, and ultimately help others to see that in themselves too. Keep up the good work and you will be able to swim in the deep waters of contentment.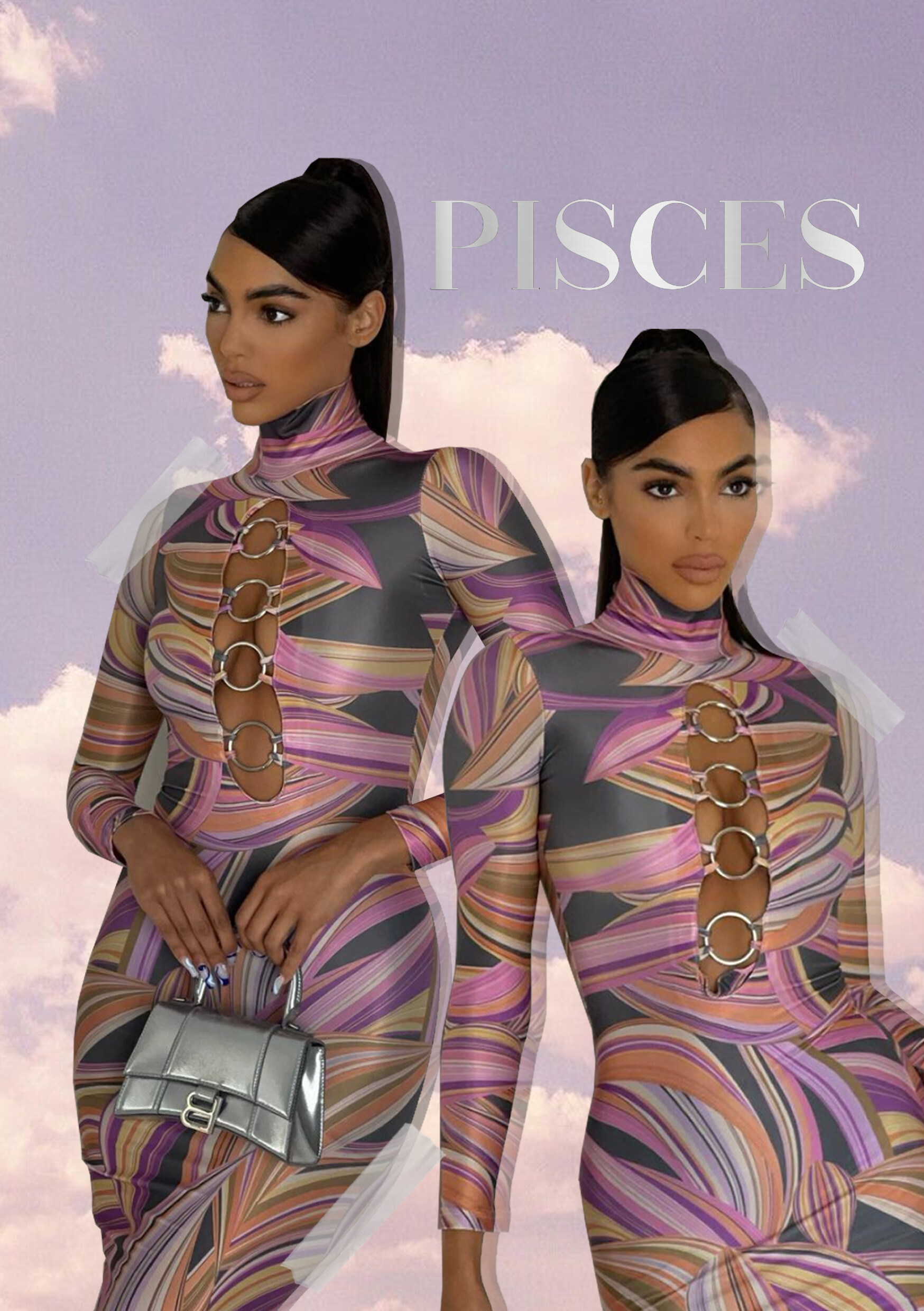 Words By Joanna Hope, Graphics by Millie Pollok