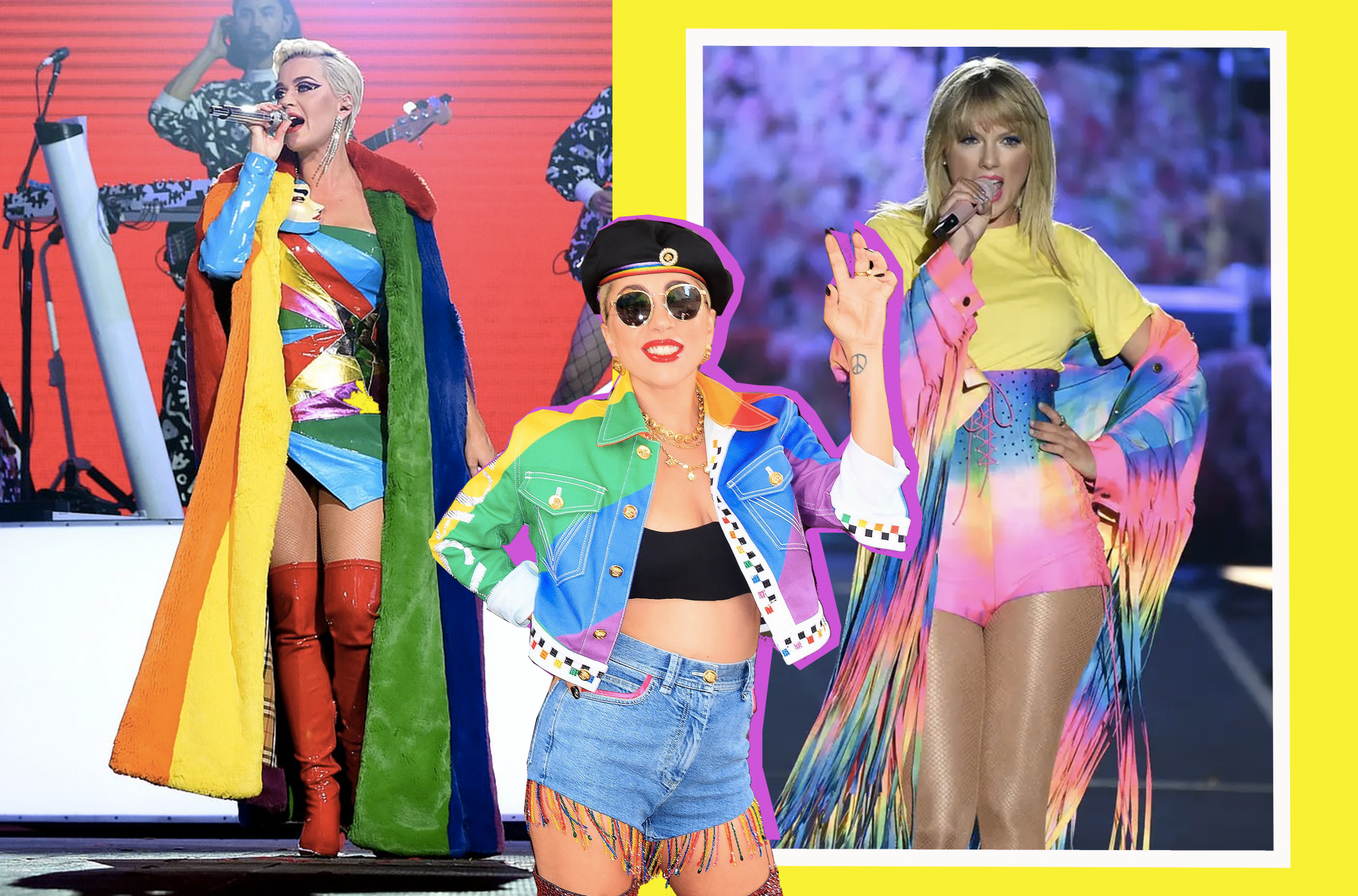 Whether you're part of the LGBTQ+ community or not, Pride Month is the perfect opportunity to celebrate freedom of choice, self-acceptance, and of course, pride. What better thing could accompany celebrations other than music? Some songs hit different for queer people: those listened as curios teenagers and others played on repeat at the local bar were all about experimenting sexuality, daydreaming about true love or simply partying.
Now, these tracks have become international LGBTQ+ anthems present in the background of every Pride parade, praising diversity and representing some of the queer community's struggles. This is a list of classic queer anthems to consider adding to your Pride playlist.
Born This Way – Lady Gaga
Lady Gaga
'I'm beautiful in my way 'cause God makes no mistakes', sings Gaga in what can be considered the absolute ode to diversity and being yourself. Addressing both religion and social prejudices, this track encourages you to accept yourself for who you are and to be proud.
Firework – Katy Perry
Katy Perry
Everyone who listened to this song can identify in the lyrics. When the world is letting you down, just let your firework burst and light up the sky. 'Baby you're a firework, come on let your colours burst', Katy sings. This track is an encouragement to be brave and show people 'what you're worth'.
You Need To Calm Down – Taylor Swift
Taylor Swift
As one of the latest entry among these LGBTQ+ anthems, 'You Need To Calm Down' is a satirical, all-queer song poking fun at every hater of the rainbow community. 'Shade never made anybody less gay', sings Taylor, celebrating Pride and diversity with her friends in the equally queer music video.
Break Free – Ariana Grande feat. Zedd
Ariana Grande
If you have attended any Pride parade, you will have surely heard this song playing non-stop. 'Break Free' is all about coming out of your shell and be you are. 'Tried to hide it, fake it, I can't pretend anymore', Ariana sings as the beat breaks down in a frenetic rhythm.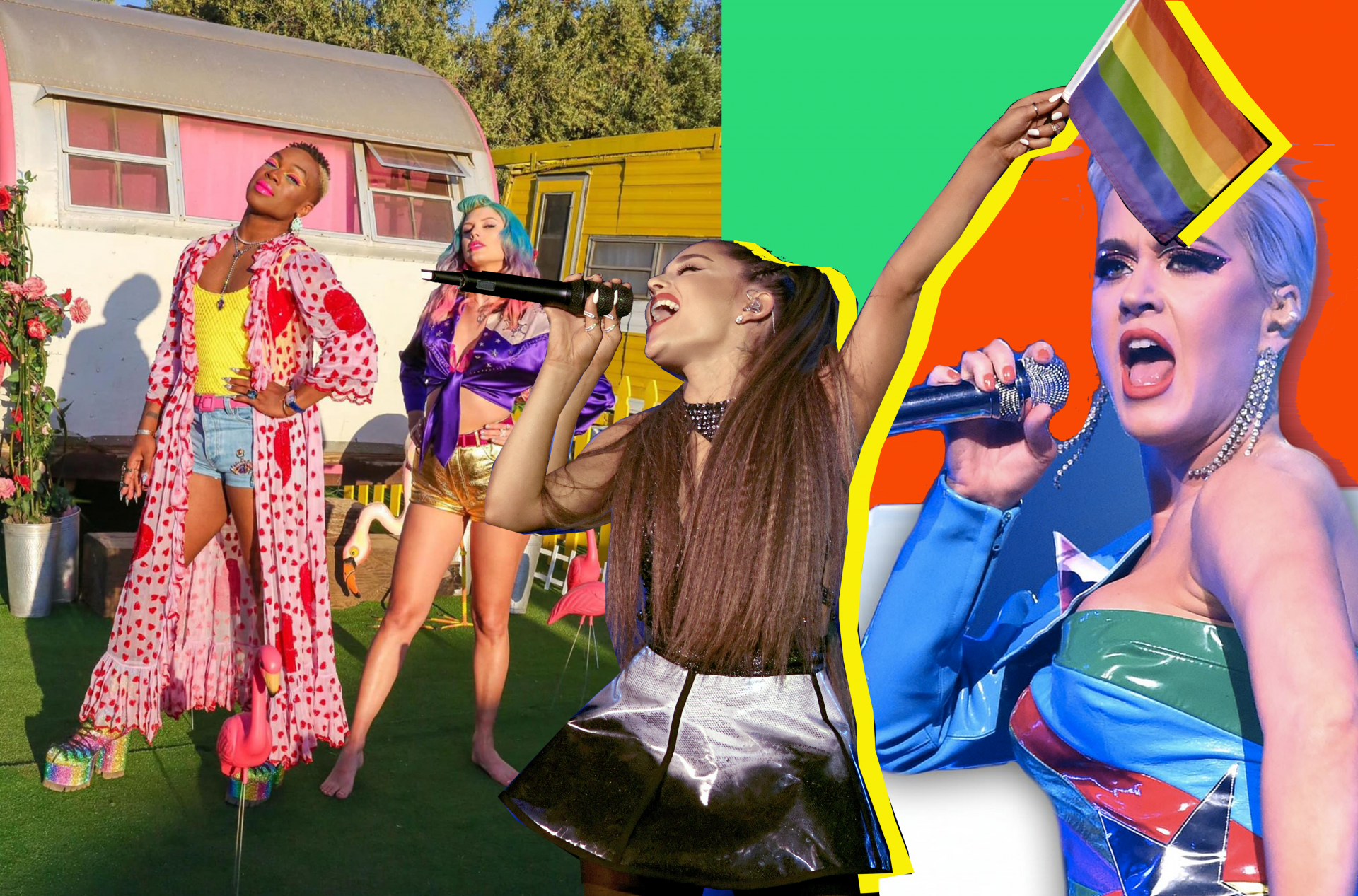 Toxic – Britney Spears
Britney Spears
The early 2000s gifted us with this iconic pop anthem that now holds a heartfelt spot among queer music. What makes this song so appealing to the LGBTQ+ community are the sultry and sexy vibes coming from each section of the track. 'With a taste of your lips I'm on a ride', sings Britney as the seductive rhythm guides you through the song.
Take Me To Church – Hozier
Hozier
As one of the most dramatic and religious-themed tracks among these titles, 'Take Me To Church' is a representation of all the prejudices and stereotypes associated with queer couples. With many religious analogies and metaphors, the song describes the struggles of living and loving in a cruel conservative society.
I Will Survive – Gloria Gaynor
Gloria Gaynor
As mentioned before, not all songs have to deliberately talk about acceptance or pride. 'I Will Survive' is a clear example of a song that serves as the party starter during a parade. The early 80s track, originally written as a breakup song, is now the happy melody accompanying the rainbow marches all over the world.
I Kissed a Girl – Katy Perry
Katy Perry
Once considered a corny bisexual-curious song, 'I Kissed a Girl' is now a favourite pick for Pride manifestations. Experimenting with your sexuality shouldn't be an issue because once you do, you'll realise 'you liked it', and that's what this song is all about.
I Want to Break Free – Queen
Queen
Another classic that made its debut in queer music in the 80s, 'I Want to Break Free' is a homage to the drag community (in the music video all the band members are dressed in drag) but also represents an anthem to the freedom of love.
It's Raining Men – The Weather Girls
The Weather Girls
As a lyrical excitement for different kinds of men, the 80s dance song has been one of the greatest addition to Pride playlists. In a funny and comedic tone, the two black singers' voices blend together to celebrate with a 'hallelujah' the diversity of their male possible lovers.
Call Me Maybe – Carly Rae Jepsen
Carly Rae Jepsen
If you've ever experienced falling in love at first sight then this track was made for you. Carly sings about moving too fast and falling for this kind of infatuation. The LGBTQ+ community can't keep from dancing to this dreamy beat on the notes of 'here's my number, so call me maybe'.
Girls Like Girls – Hayley Kiyoko
Hayley Kiyoko
Coming from a queer artist, this track celebrates lesbian love in both lyrics and music video. It's no surprise that the LGBTQ+ community holds a special spot for this song. 'Girls like girls like boys do. Nothing new', sings Hayley challenging conservative mentalities and stereotypes.
Raise Your Glass – P!nk
P!nk
P!nk has always been an LGBTQ+ icon and supporter. Her music is an essential element of Pride parades because it has that tough and unbothered attitude necessary to praise being diverse. 'We will never be never be, anything but loud' she sings provocatively. Just like other songs, 'Raise Your Glass' invites you to get your freak on and party like never before.
I Follow Rivers (The Magician Remix) – Lykke Li
Lykke Li
A manifesto for the queer community, 'I Follow Rivers' is a house track which was also featured in the 2013 film 'Blue Is the Warmest Colour'. This track has frequently been present in Pride parades since its appearance in the movie, becoming one of the main LGBTQ+ anthems.
Really Don't Care – Demi Lovato feat. Cher Lloyd
Demi Lovato, Cher Lloyd
Demi Lovato teamed up with Cher Lloyd to create a song that would empower those people who are often the victims of bullying and discrimination. 'Now if we meet out on the street I won't be running scared I'll walk right up to you and put one finger in the air', sings Demi in an attempt to provoke haters. The track turned out to be perfect for Pride parades: the music video was filmed during the LA Pride in 2014.
Words by Gennaro Costanzo
Graphics by Clare Stephenson