What if there was a secret to revamping your winter 'fits whilst keeping warm? January and February are some of the most challenging months of the year, often leaving you feeling slightly uninspired when it comes to the items in your wardrobe.
Thankfully, we know the secret and are excited to share the resolution to look stylish whilst keeping warm and making a statement. We are talking about the puffer jacket! The puffer can take an ordinary outfit and turn it into an instagrammable ensemble whilst bearing the chilly winter days. Luckily, there is currently an abundance of puffers to choose from, and we are here to run through all the options with you!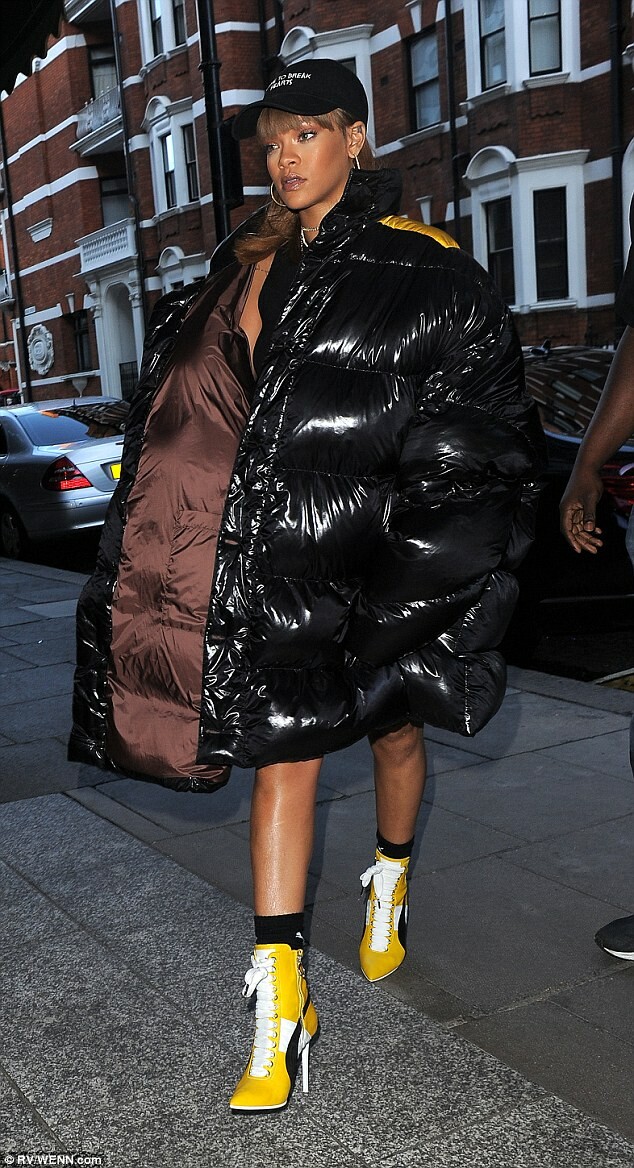 Starting with the queen of making the puffer coat look cool- Riri. What makes Rihanna's take on puffer jackets so striking is the way she styles her outfit around the garment. Throwing on some statement stiletto boots, a cap, and a larger than life puffer jacket will have you strutting the street like Riri in no time!
Our second Rihanna pic is a more vibrant way of wearing a puffer. The puffer Ri is wearing is a statement in itself. Bright colour blocking, faux fur-trimmed hood and bold clashing shades. And, in true Rihanna fashion, she elevated the look further by wearing bright metallic knee boots. If you want all eyes on you on your next night out, this is the look for you.
Kicki is here to show us how to get that edgy street glam whilst rocking the puffer. To mimic this look, all you need to do is find a puffer in a statement shade and wear it over the top of a monochromatic outfit. Let your puffer do the talking – prove why it is the most sought after coat this season. If you want to take it a step further, opt for trainers in a matching shade, the way Kicki has.
Sometimes having enormous puffy sleeves isn't ideal for day to day life, and Kim K has shown us how to still enjoy a puffer style coat, minus the sleeves! This gilet style puffer would be perfect to wear over the top of a fleece or long sleeve thermal top.
On the complete other end of the spectrum is this vibrant longline puffer that is sure to keep you warm whilst making a huge statement. Wear a similar style in one of the most in-trend colours this season, green.
This rendition pairs the simple sleeveless style with the longline statement, creating a unique puffer jacket of dreams.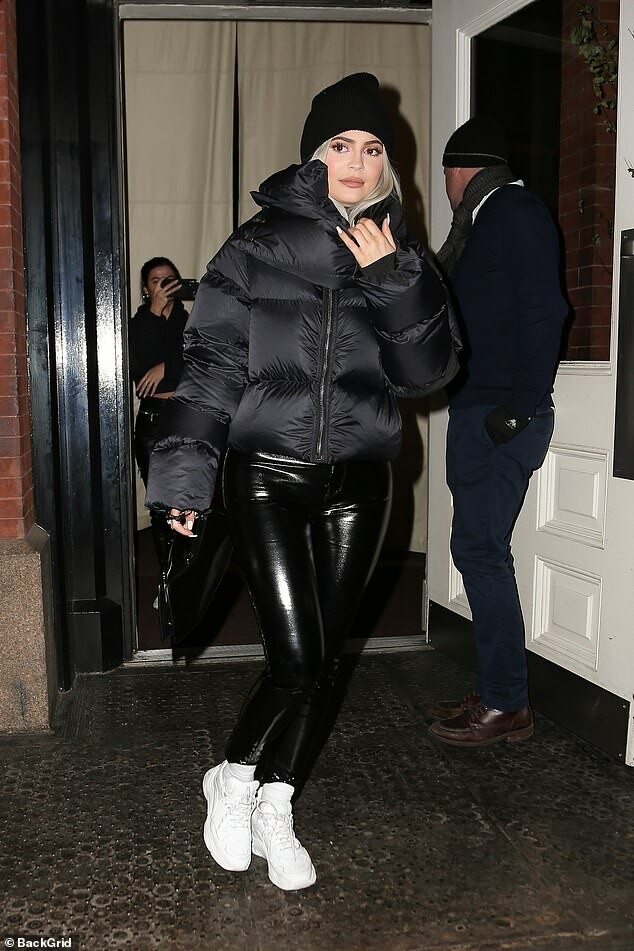 Although this picture of Kylie is from a few years ago, this style is more on-trend now than ever before. Wet look leather trousers are here to stay, and when paired with a casual puffer, you can level up your everyday coat for a night on the town.
Who said leggings can't be fashionable? Certainly not Emily Ratajkowski. Emily showed us that when you add a trendy piece (like the puffer jacket) to leggings, you can look super on-trend whilst remaining comfortable as ever.
Life can get so hectic, and sometimes after the gym, you have errands that need to be done asap! Hailey Bieber showed us if you have a puffer jacket in the matching colour to your gym set, you can walk out of pilates class looking (and feeling) like a boss.
Words By Nadia Clasper
Graphics By Gerasim Kutsarov