Time never stops for fashion, and neither does COVID. So, while you may still be working form home this spring, that doesn't mean the trends of the season can't make an appearance in your wardrobe.
With New York Fashion Week Fall 2021 signalling another round of virtual catwalks this February, we thought it was time to get back into some spring and summer trends and see how they are being experienced in real time.
2021 is set to launch us into more exciting trends than ever before, matching the erratic pace of everyday life with both loose and sexy fits. Runways showed how romantic, flowing skirts and corset tops meshed with stomach and thong-flashing; the revival of the noughties seems truly underway too if the rising popularity of midriff flossing is anything to go by.
It's safe to say that fashion is truly an unshakable force in unprecedented circumstances, and forecasted trends are more than capable of still making their mark outside the world of runways and fashion shows.
Cinch and Serve
The shapeless comfort of loungewear is fun for a relaxing day at home but can quickly leave wearers in a fashion slump if left unchecked. The more time we spend in lockdown means more flitting between slouchy and structured fits, and the rising popularity of shows like Bridgerton have hailed the return of the corset. Designers who championed the corset in their SS21 collections include Alexander McQueen, Vivienne Westwood, and Givenchy, while notable celebs seen embracing the trend range from Hailey Bieber to BLACKPINK.
Dressed up with a full skirt or dressed down with a pair of jeans, the corset adds some needed elegance to the casual WFH uniform and enables any wearer to live out their wildest Regency fantasies.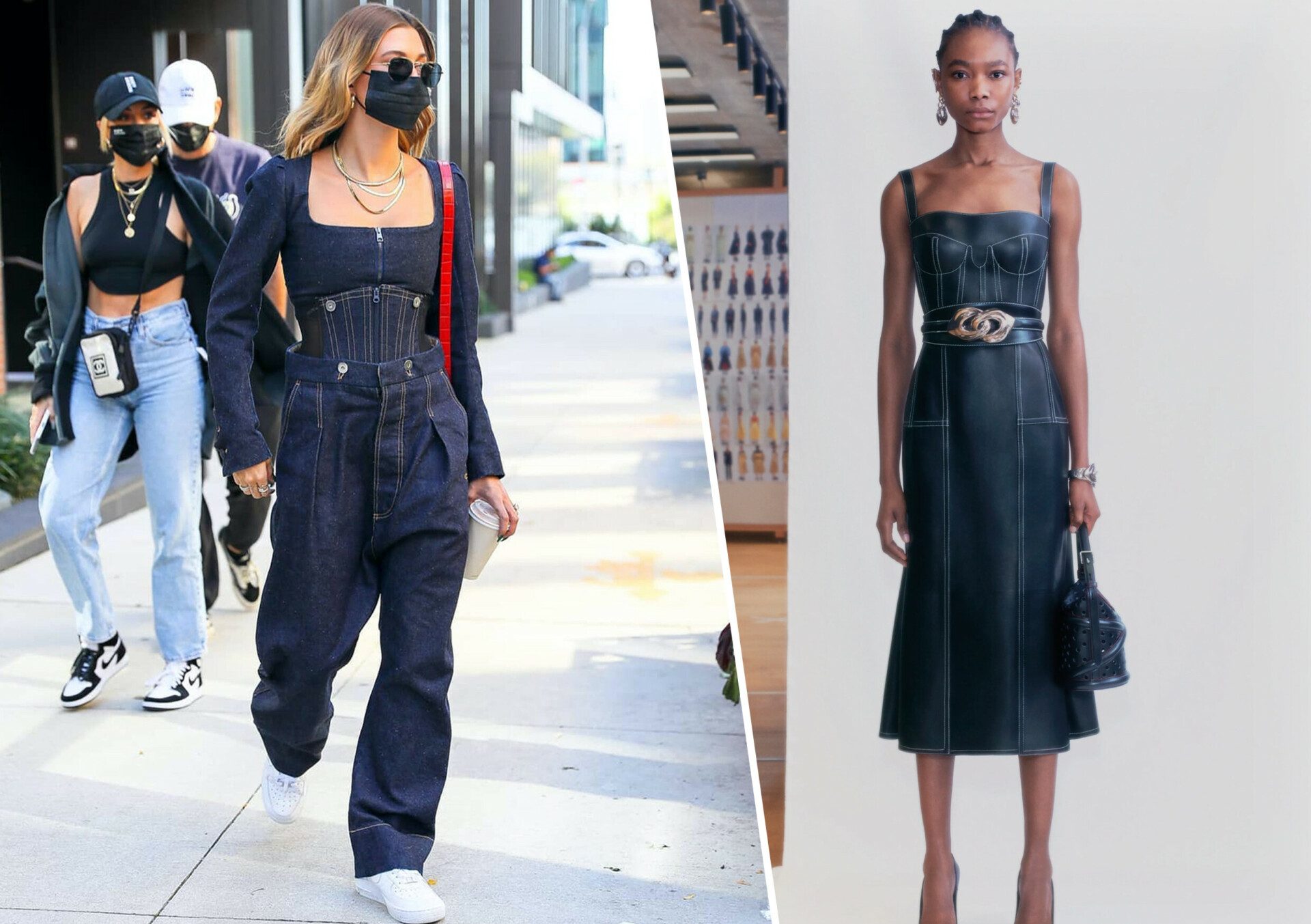 Maximise Your Wardrobe
The maxi dress arguably draws on the same Romantic Renaissance that lifted the status of the corset. Flowing skirts provide a comfort befitting the WFH vibe while giving its wearer the escapism needed during the drearier days of lockdown, making the maxi dress one of the most relevant pieces to hit the runway this season. Dolce & Gabbana and Erdem highlighted the potential of patchwork prints and feminine floral patterns, while Jacquemus launched a sheer black maxi dress that gave the usual romance a harder – and sexier – edge.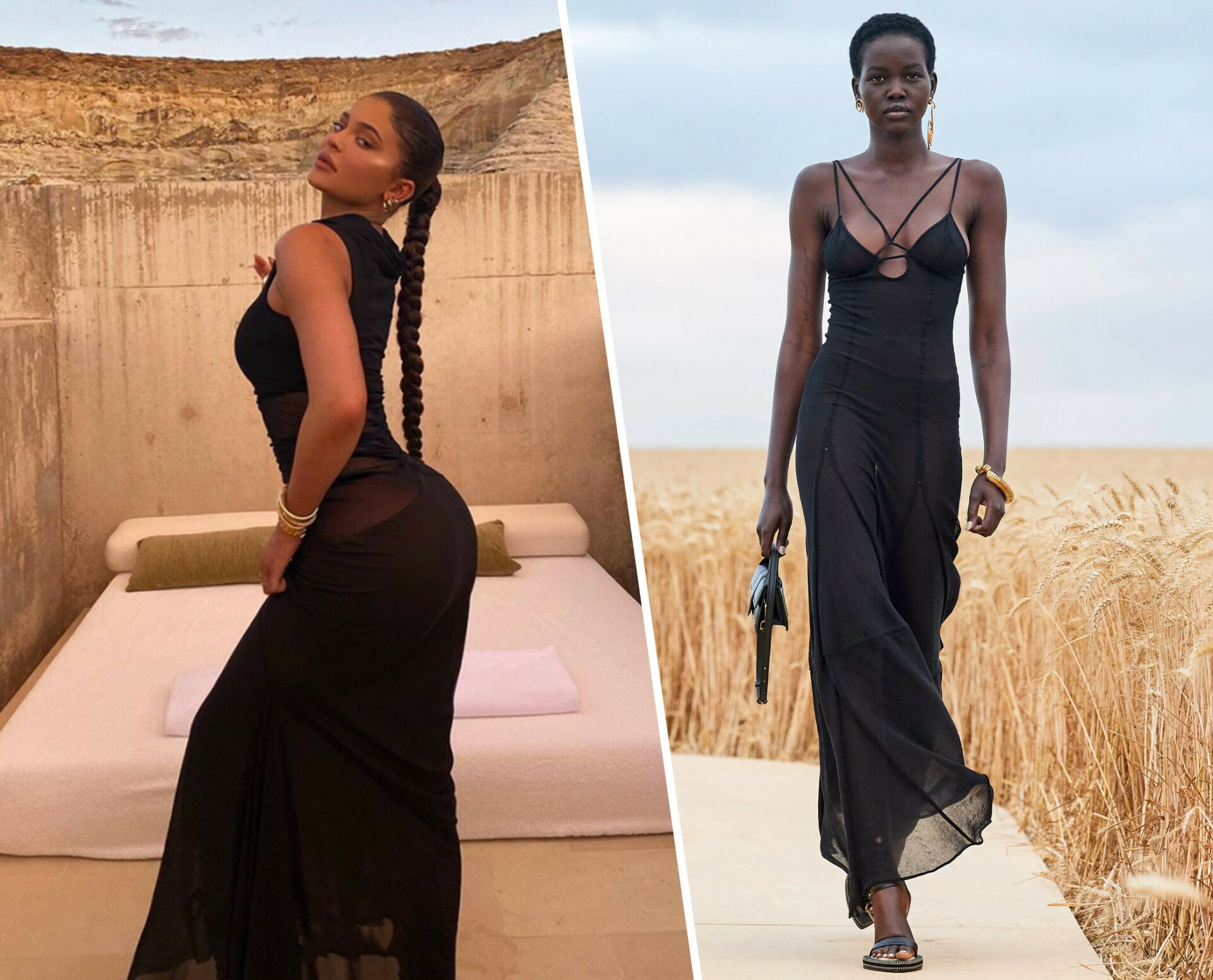 We See Right Through You
Sheer fabrics, whether patterned or plain, were an ideal statement piece for many designers' SS21 collections. The sheer look isn't an uncommon trend to see pop back up onto your feed, especially as it can be layered in multiple ways to become seasonless. Layer up a sheer dress with a chunky turtleneck or blazer for the colder months or strip it down with a slip dress or bralette/shorts combo for the summer. Designers also showed the compatibility of sheer materials with other popular trends. Fendi, Dior, and Chanel illustrated how sheer fabrics work well as maxi dresses, while Givenchy showed the dynamic shapes and textures that could be produced by layering a sheer shirt over an outfit.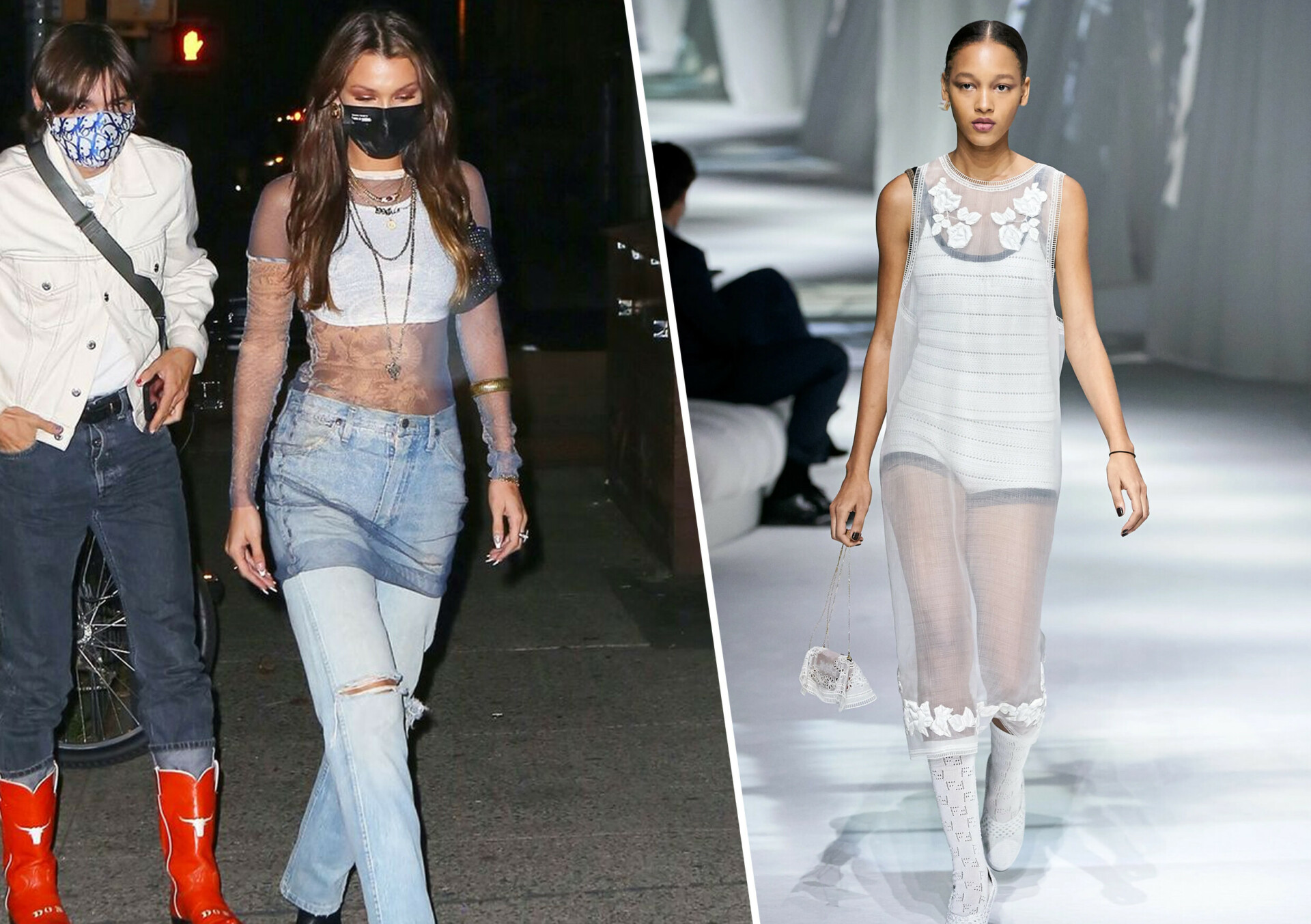 Widen the Playing Field
For those not quite ready to let go of their jogging bottoms and loungewear, the wide leg trouser could be the perfect means of transitioning into the realm of dressed up casualwear. The wide leg comes in a range of fits – oversized, ballooned, flared, baggy – meaning that there are multiple opportunities to channel the trend while staying true to your own sense of comfort. The wide leg was marked as the silhouette of choice for many designers during London Fashion Week Spring 2021, with the likes of Fendi, Chanel, and Saint Laurent infusing their trousers with a slouchy sophistication that screamed effortlessness.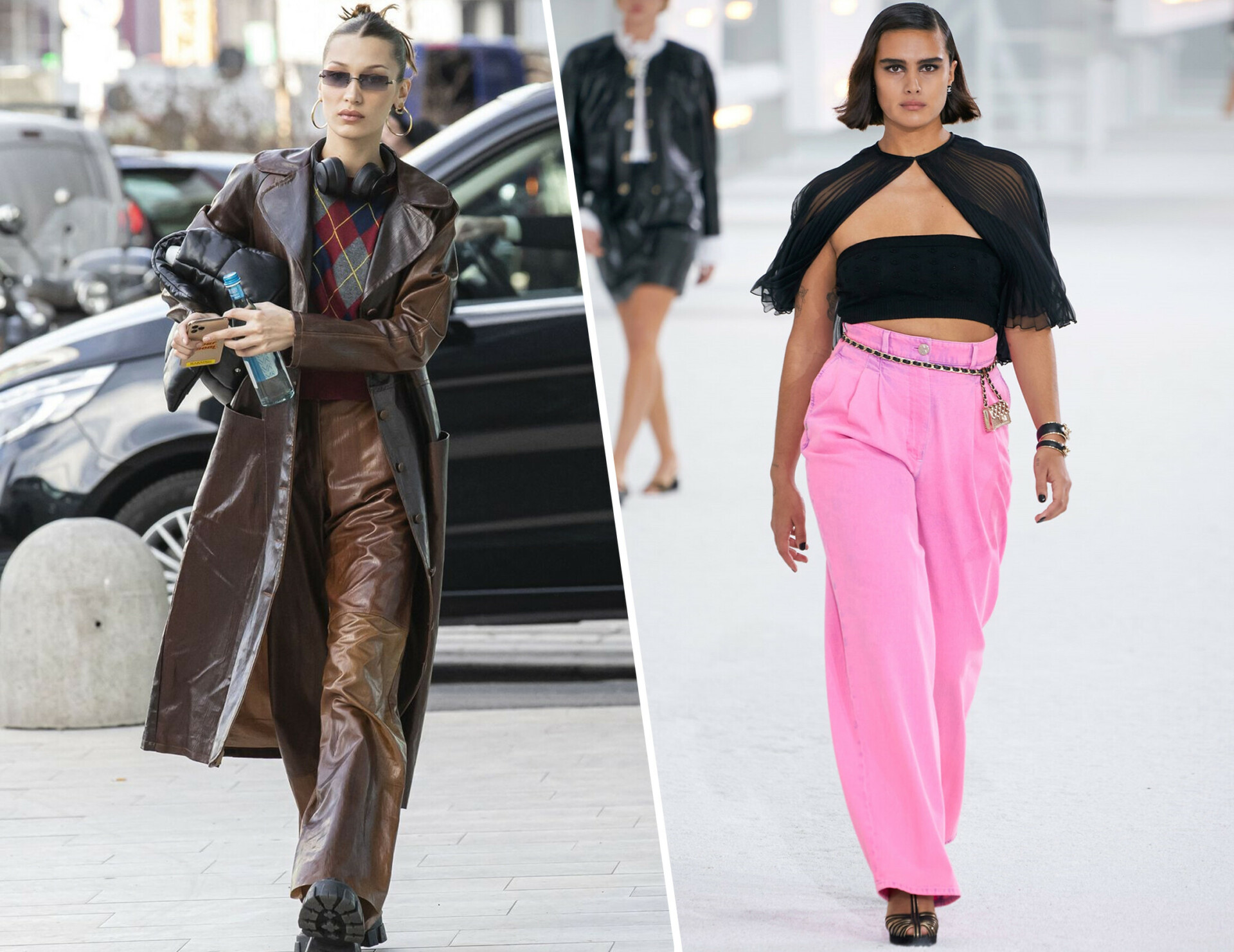 Cut It Out
Cut outs are a trend with their own diversity. Issey Miyaki, Miu Miu and Victoria Beckham have shown us how the humble cut out can elevate the sexiness of dresses and tops with open backs and peekaboo's lining our ribcage, while Prada's smattering of tiny holes along their dresses and sweaters shows that bigger isn't always better – but more is! The compatibility of the cut out with almost any fabric and silhouette also means that this is a trend that will sit comfortably in 2021 – and if Dua Lipa can do it, so can we.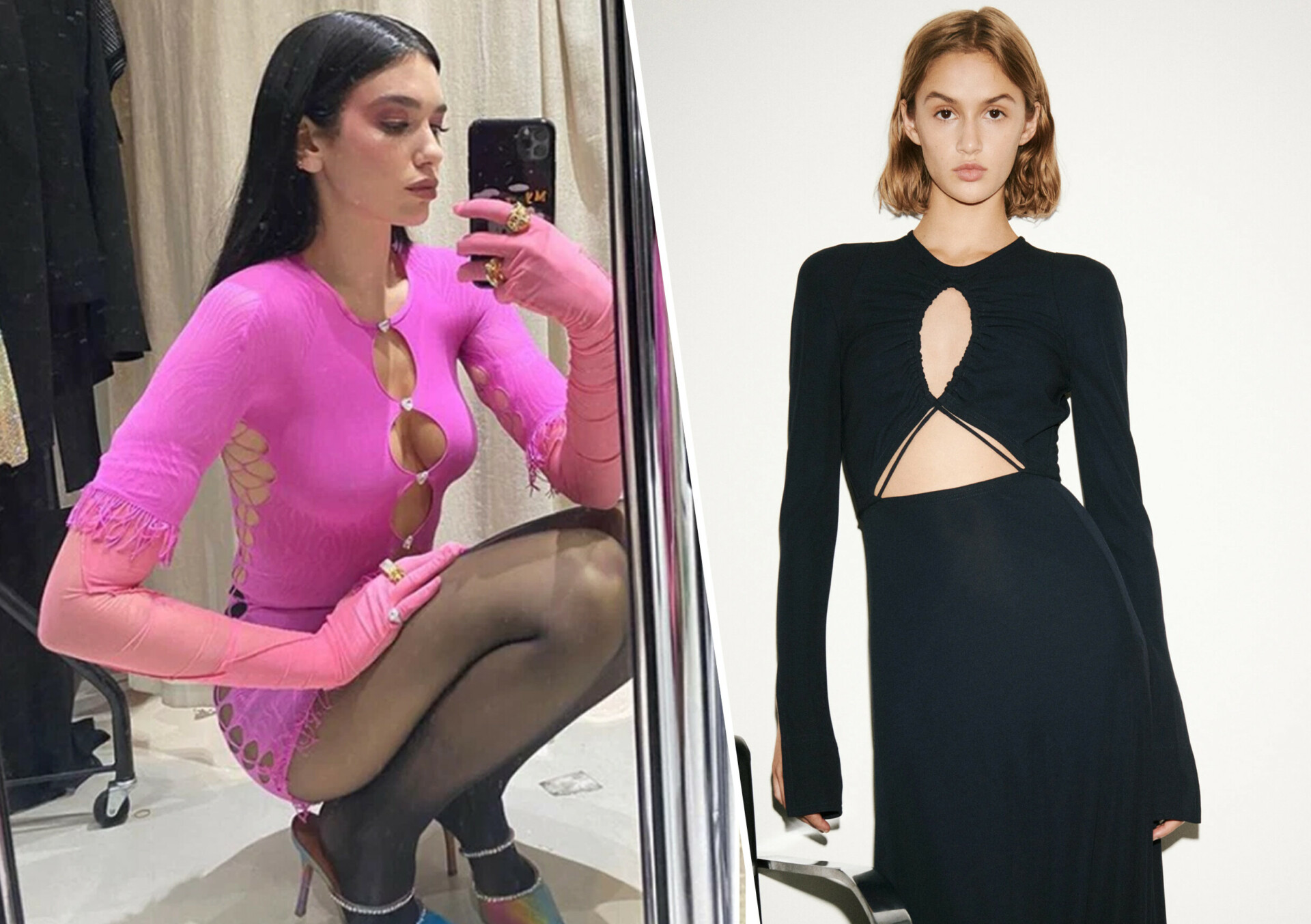 Underwear Outerwear
Many of the trends forecasted for early 2021 interacted with the pandemic in one way or another, and bralettes, with their emphasis on underwear as outerwear, fit the bill for turning the norm on its head. Underwear is now outerwear, and TBH we're here for the cheeky slap delivered by that extra bit of skin on show. The bralette is a simple statement piece that can be altered to any occasion: dressed up, dressed down, sequined, knitted, combined with a puff sleeve, or worn over your favourite oversized shirt. Designers like Isabel Marant, Moschino, and Alberta Ferretti only confirm a quickly solidifying truth: the bralette is here to stay.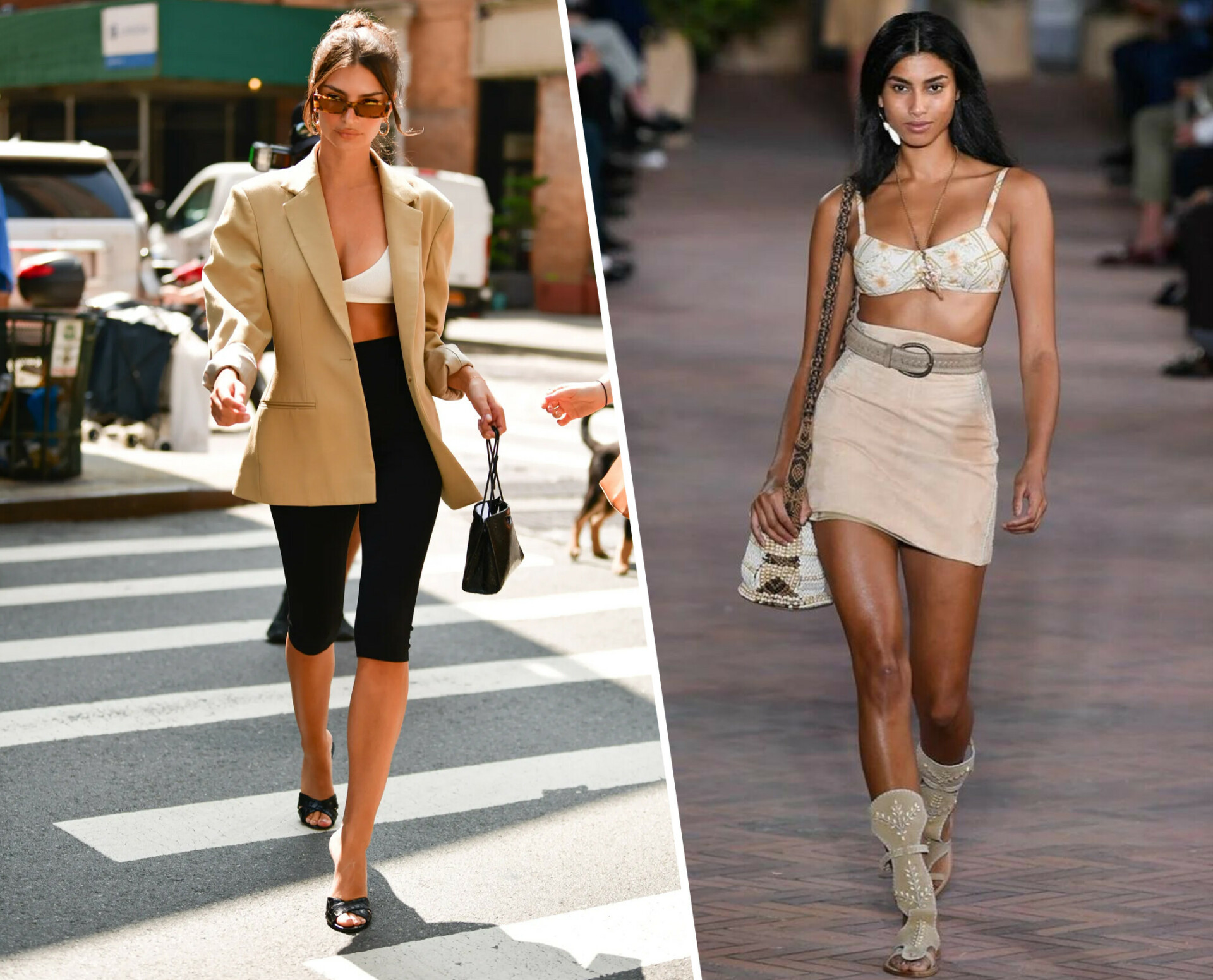 Dare to Bare
The visible thong was an iconic staple of the early 2000's, so it's not really a surprise to see it again now with the rise of the Y2K aesthetic. Following a similar direction as the bralette, a thong peaking over the waistband of a pair of jeans aims to spice up the usual dynamic between underwear and outerwear. Designers have taken to approaching the trend either in its original noughties format (see Supriya Lele or Maximillian) or rebooted the silhouette of the thong strap to create a new version of the cut out (kudos to Versace and Christopher Esber for this one).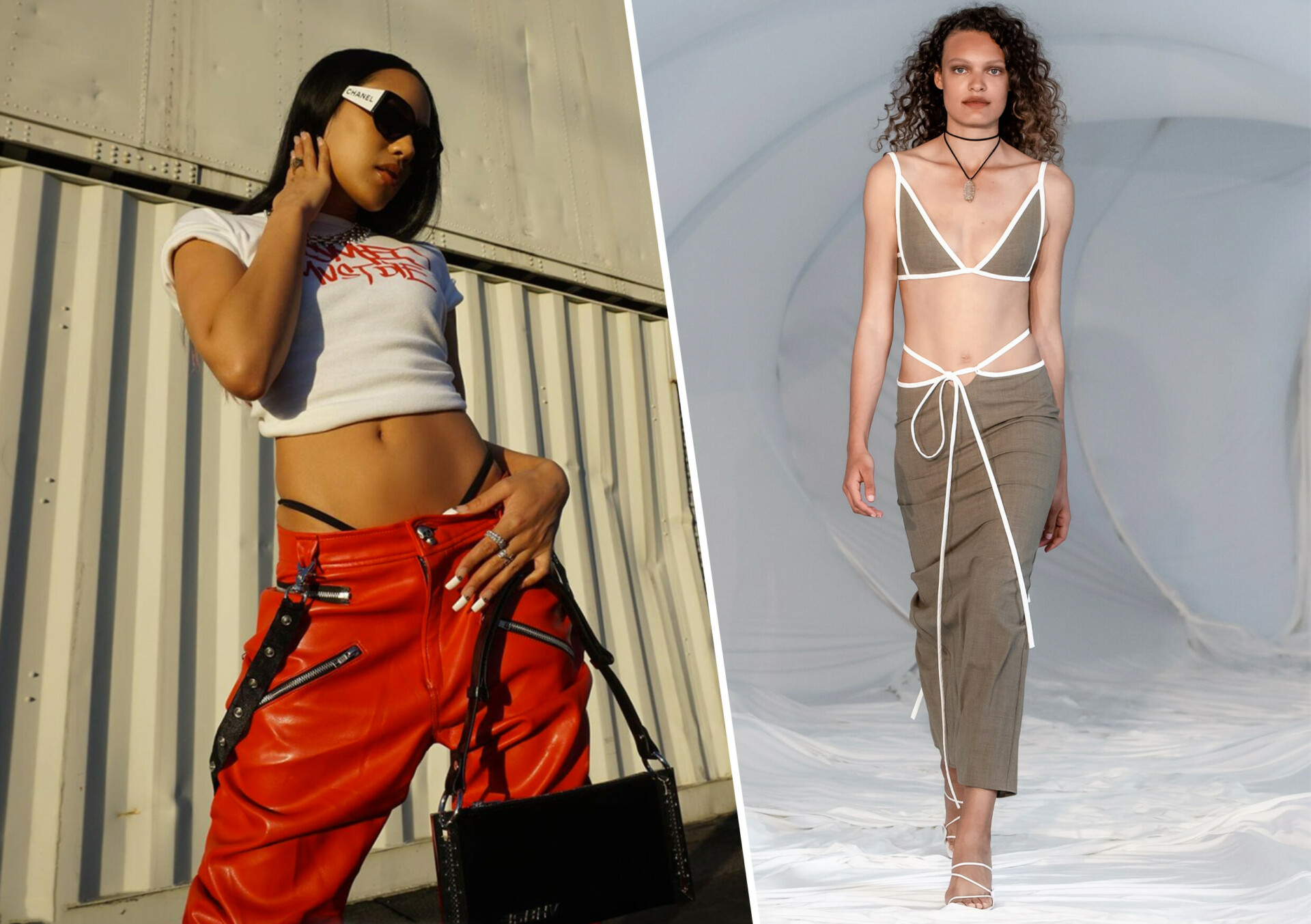 A Flossy Finish
This trend sees its wearers walk the fine line quite literally. Midriff flossing sees skirts, trousers, and dresses use tie fastenings that wrap around the waist (usually bare) and highlight the stomach area. Like visible thongs, the risqué trend of midriff flossing dates back to the early noughties but has seen a resurgence through the likes of Charlotte Knowles and Michael Kors. Famous faces closer to home have also picked up on the trend, including Dua Lipa and Bella Hadid, who pairs her midriff flossing with a crop top and a stylish blazer.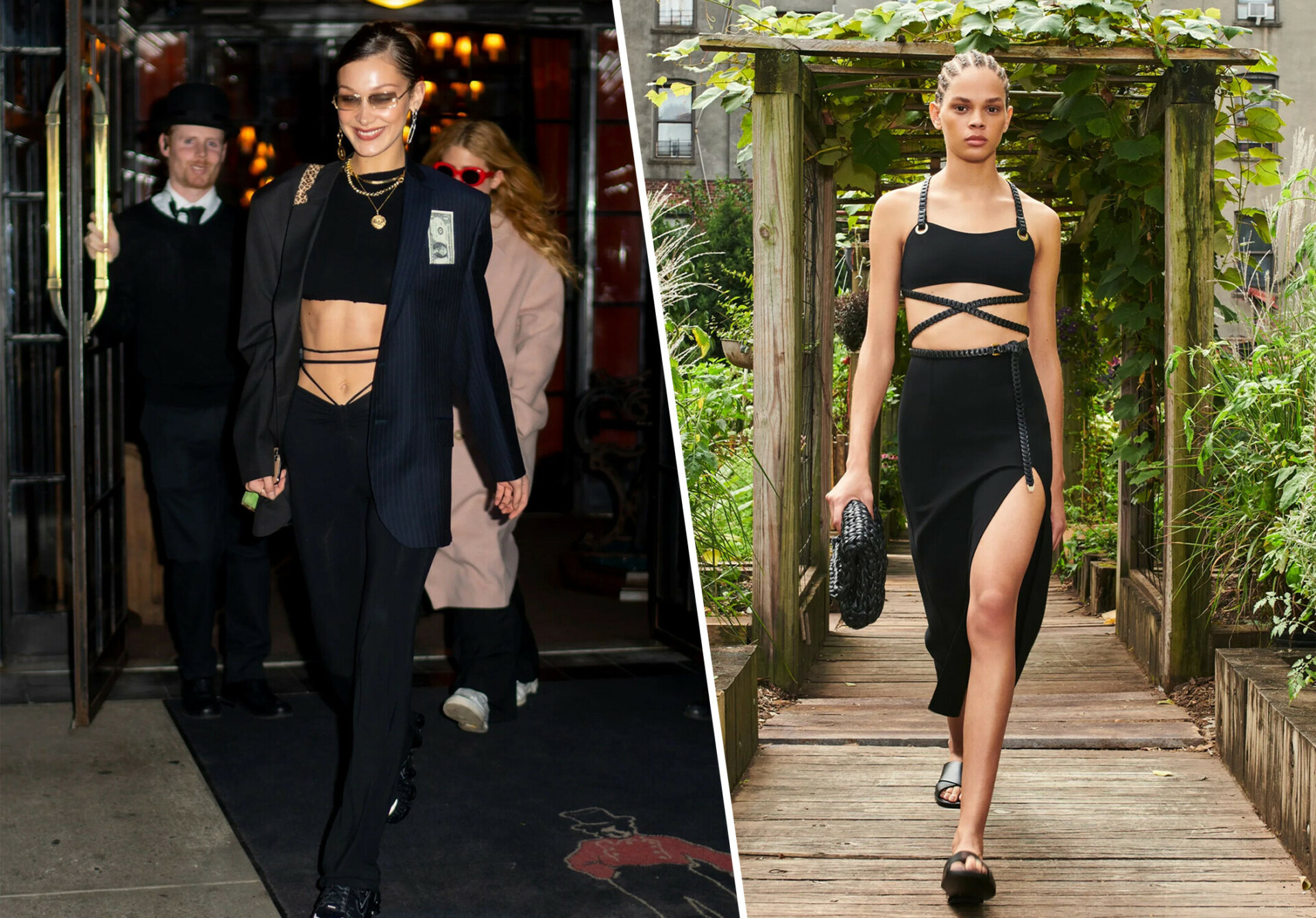 Words by Charlie Colville, Graphics and Edits by Millie Pollok