New, fresh and exciting: London Fashion Week gave us some amazing options for Spring/Summer 2019, and we're here to give you a review of the best of the best. That is in terms of bold new styles and exciting silhouettes for wardrobe consideration.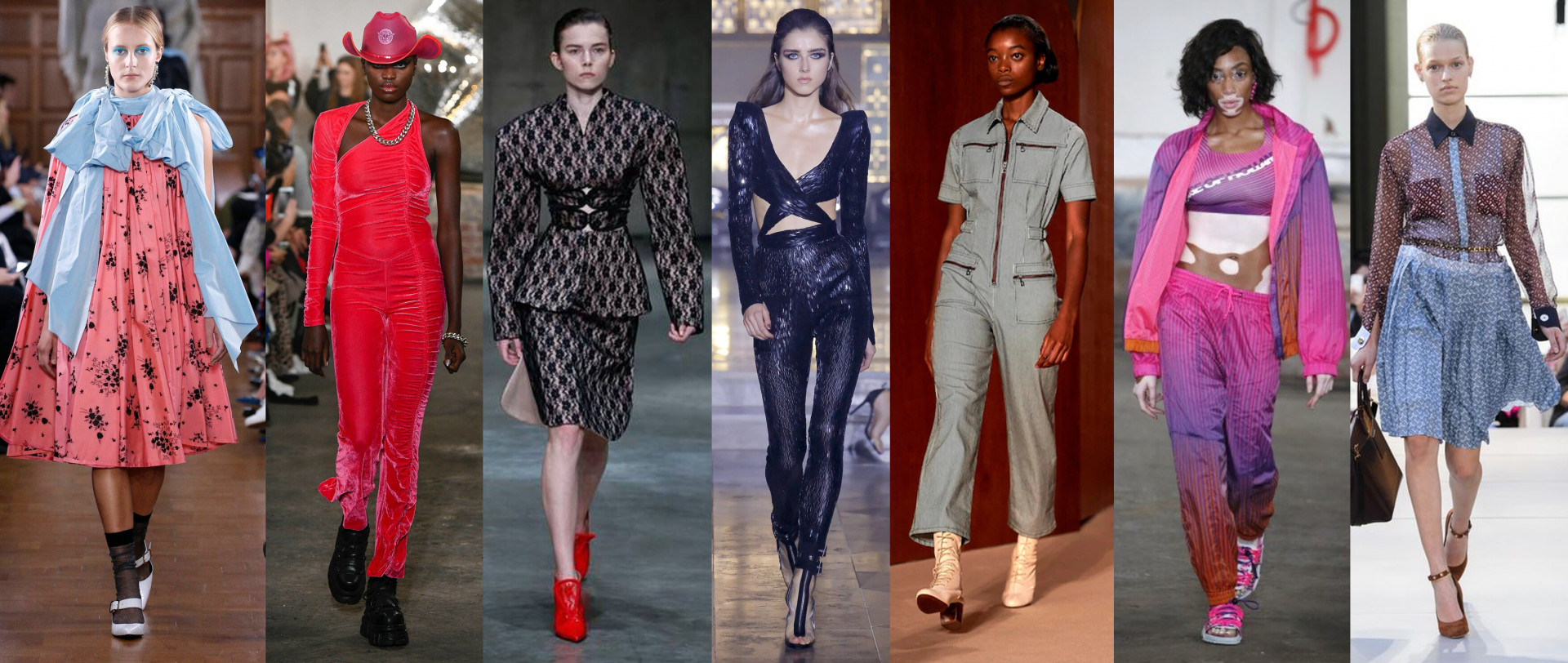 Burberry – a wondrous catwalk of black and beige
Burberry gave us a wondrous catwalk of black and beige: traditional Burberry style coats with new twists, pops of red and animal prints, this show gave us a contemporary Burberry aesthetic and we're behind it all the way. Classic suits in an array of colours walked the runway alongside a plethora of coats: it's fair to say the newly reworked brand gave us a wonderful amount of choice for the season ahead, and we cannot wait for Spring.

Nicopanda – a stunningly vibrant psychedelic offering
The bright and the bold, the printed and the plain: Nicopanda showed a marvellous concoction of neon ruffles and metallic skeleton prints, a stunningly vibrant psychedelic offering for Spring/Summer 19. Tracksuits and athleisure wear took to the runway, combined with mesh dresses and animal printed trench coats, this is the 'acid' Spring wardrobe we never knew we needed.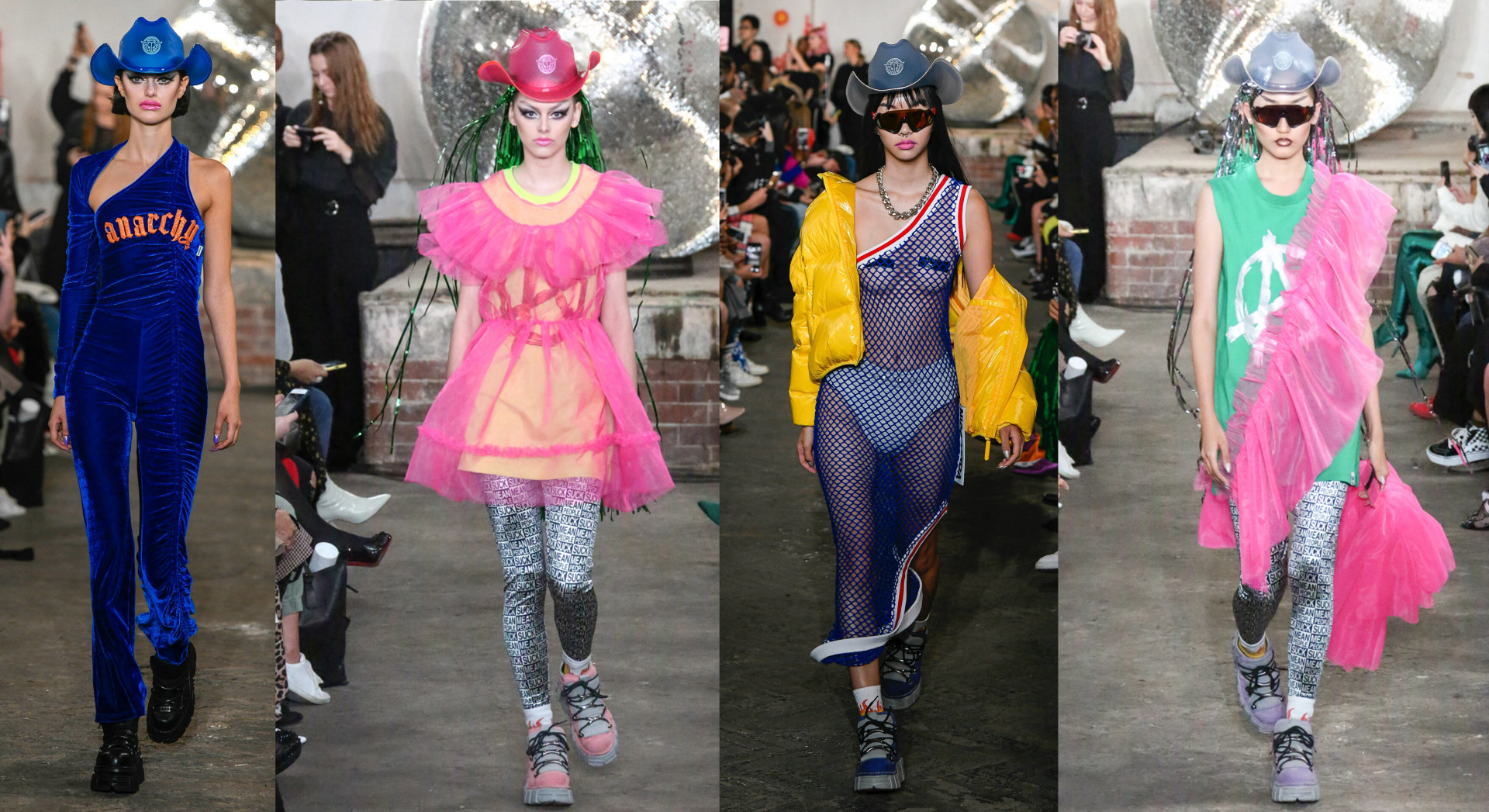 Alexachung – classically fashionable day dresses
Classic silhouettes which fused formal with fun, Alexachung SS19 catered for that desire for classically fashionable day dresses and traditional but contemporary suits. Waist coats with matching trousers paired with silky shirts gave us a 1970's flair, and let's not forget the little black dress- this collection offered staple pieces we're definitely in need of come the warmer season.
Zandra Rhodes – a fantasy of ruffles and pleats
Zandra Rhodes let us enter a fantasy of ruffles and pleats: metallic dresses with plunging necklines and bright geometric prints graced many of her eye catching garments. Elegant dresses with flattering silhouettes nipped in at the waist had us craving springtime weather, with endless days flouncing about in these wonderfully bold but graceful pieces.

Christopher Kane – an exciting amalgamation of ideas for SS19
Taking 80's shoulders to the next level, Christopher Kane presented voluminous silhouettes. Models serving gender fluid looks walked the runway sporting a plethora of textures: iridescent skirts, PVC coats, light chiffon pleats and lace layered over the top of garments creating an exciting amalgamation of ideas for SS19.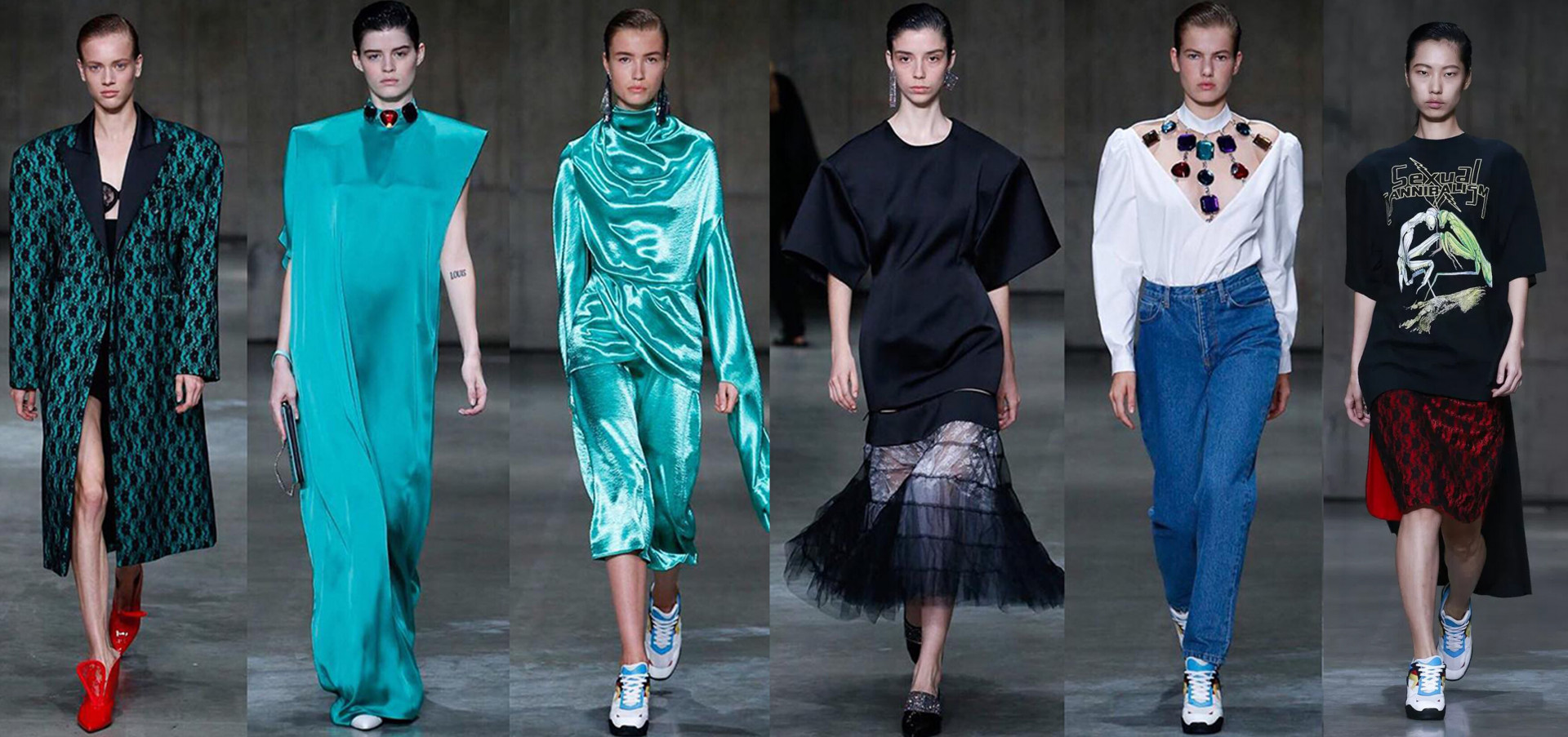 House of Holland – A cocktail of print and colour
Another designer aboard the neon train: House of Holland supplied us with a colourful collection. Every colour of the rainbow walked the runway giving us a refreshingly bold view on Spring. A cocktail of print and colour, the brand showed suit jackets paired with baggy trousers and sandals, a casual but contemporary look for Spring that we're loving. The suit jacket and shorts combo is definitely something we're going to be rocking next season, looking and feeling like a walking ray of sunshine.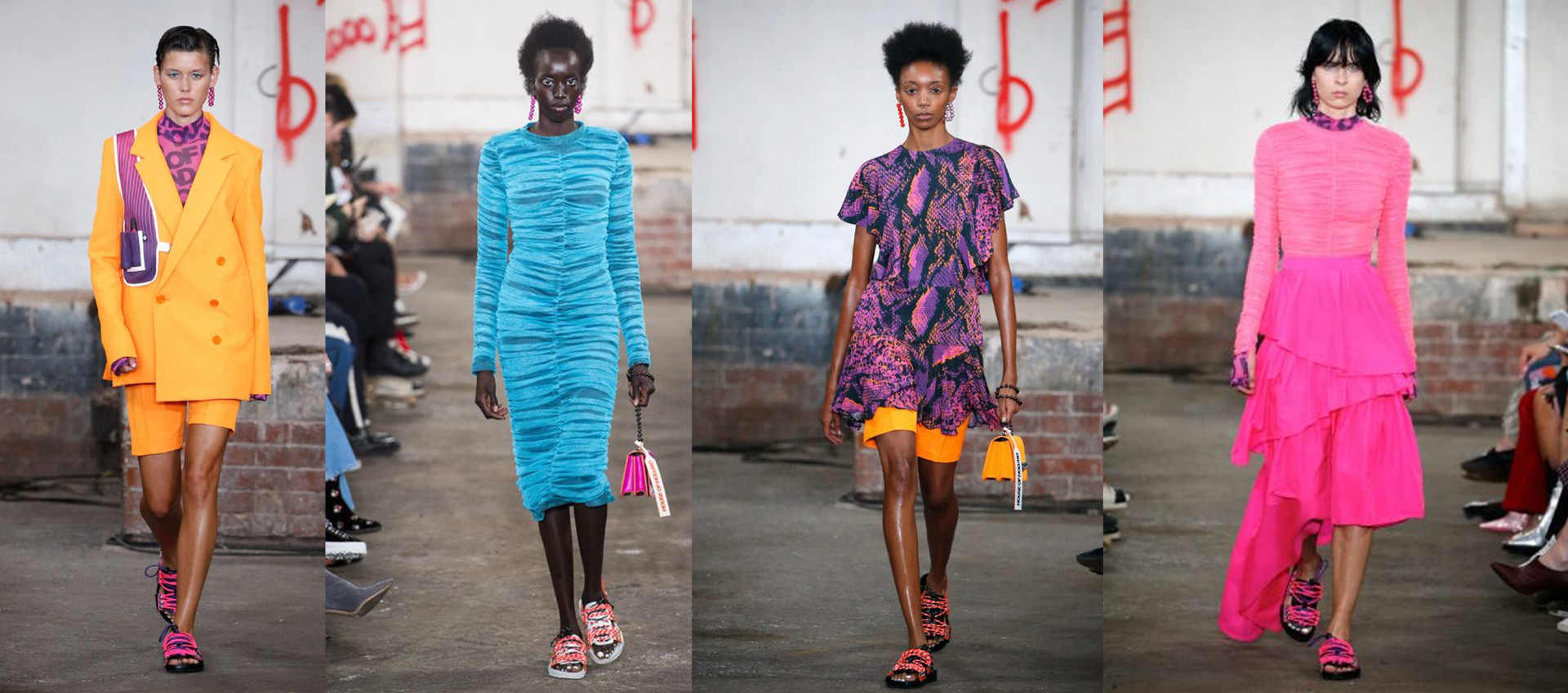 ERDEM – A runway of ethereal daydreams
A runway of ethereal daydreams was brought to life by ERDEM. Lace, ruffles and bows feasted our eyes in visions of floral fantasy. A combination of bright and pastel colours gave us a huge range of looks to choose from, fantasy for every occasion. If you're looking to feel the essence of a fairytale Spring, ERDEM has come up trumps with an array of summer dresses to make you prance and flounce to your heart's content.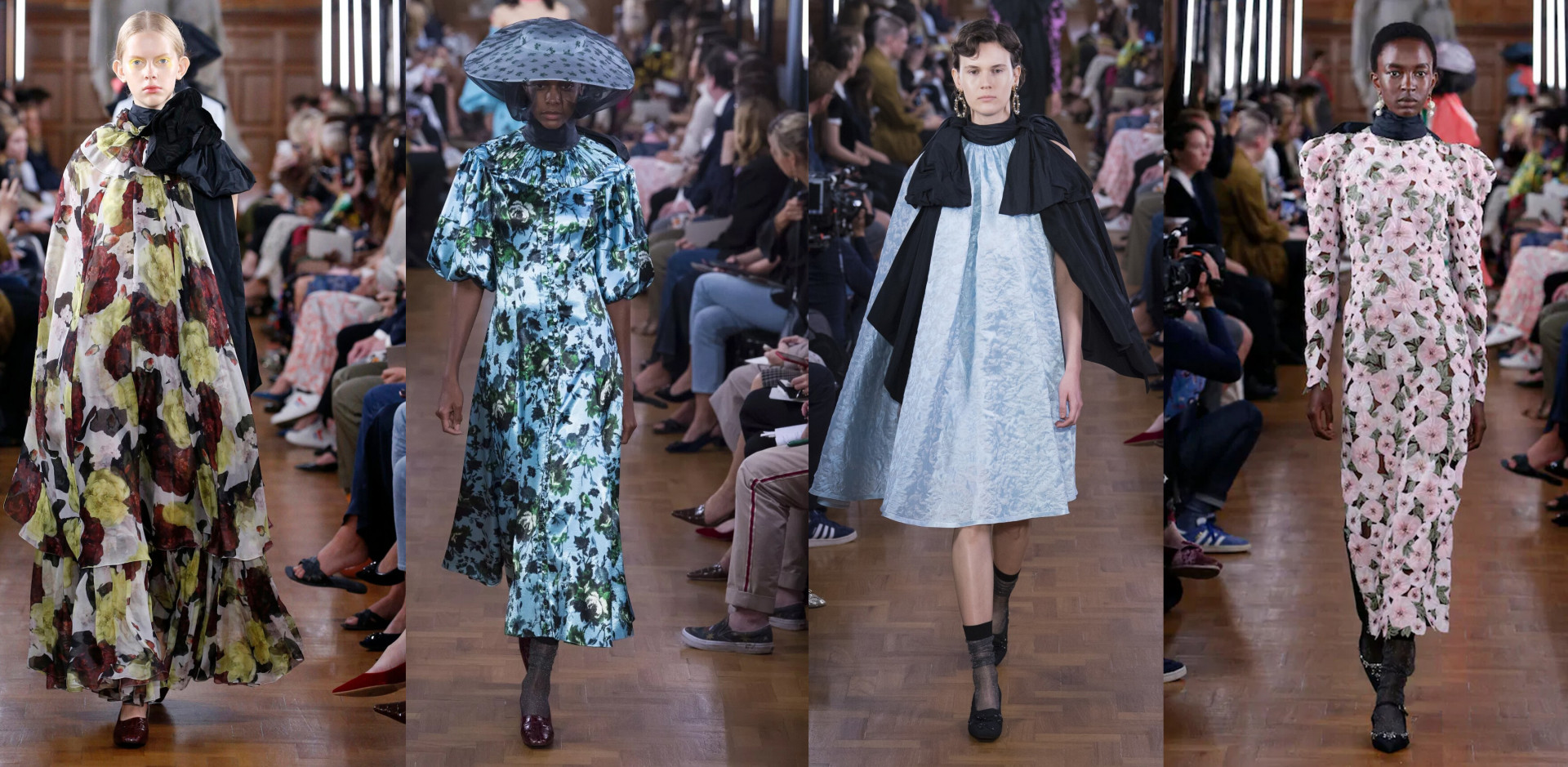 Julien Macdonald – sultry and seductive silhouettes.
Metallics, embellishments, ruffles and snake prints: the Julien Macdonald runway gave us sultry and seductive silhouettes. Crossover straps with plenty of flesh to still catch the rays, this runway showed us an effortlessly sexy style. Dark metals and black were complimented with pops of pink, yellow, orange and red showing us neon can still provide that sultry kick our wardrobe needs. We're hoping for good weather next season, so we can rock one of these dresses- only thing we're unsure about would be the tan lines.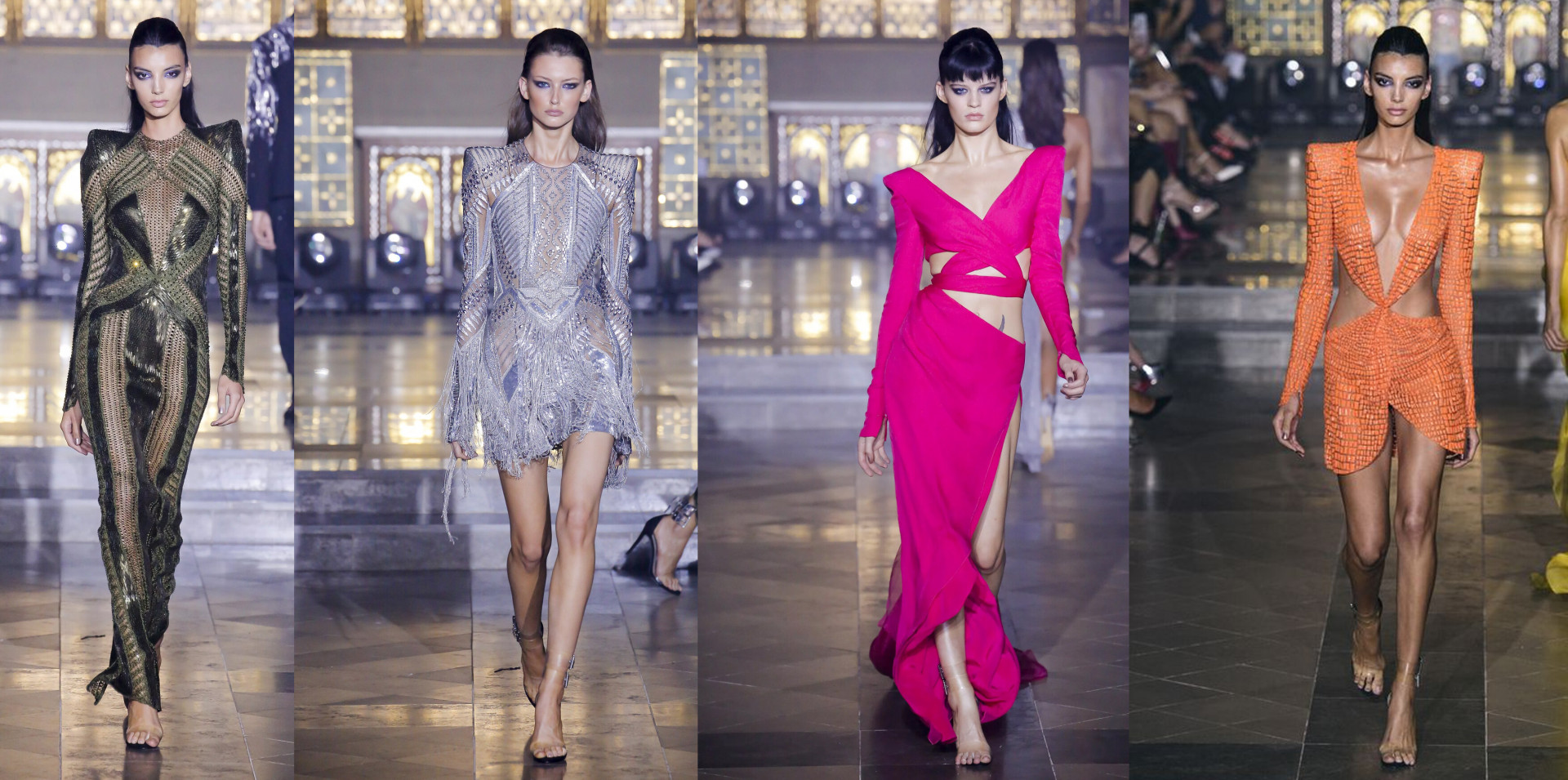 London Fashion Week has given us plenty of choice for Spring/Summer 2019 and we couldn't be more excited. Stay tuned for a further roundup on the more off-the-wall designers who are causing a stir with their crazy but contemporary looks.
Thank you for engaging with Voir Fashion Digital.
It is important that we communicate a unique brand of fashion, beauty, trends and lifestyle to you on a regular basis, all we ask is that you share our content, and subscribe to receive even more exciting updates and competitions directly to your inbox.