New York Fashion Week is in full swing and you're in luck: we've selected more of the most exciting shows for you. With the same themes of rebellion, the scent of change is the air: giving us the perfect crisp mood for Spring/Summer 19.

Micheal Kors gave us bright colours, board shorts and bold prints with his easily glamourous SS19 collection. Looking for something fun and flowing? Kors has you covered. With wonderfully illustrative floral prints, this energetic neon vision of spring will have you feeling like a free spirit in your summer dress in no time.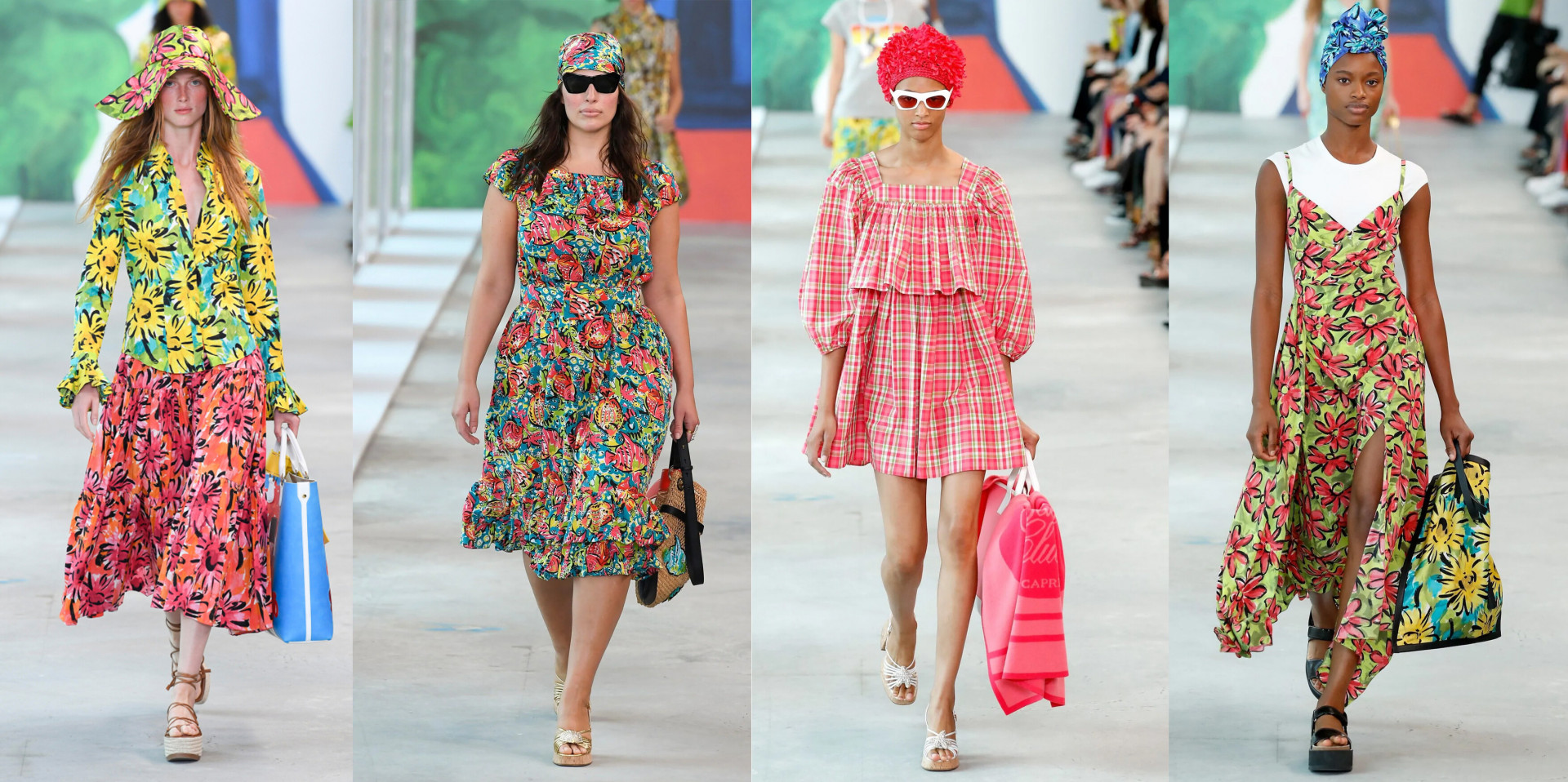 Chromat delivered us much needed diversity on the runway: models of all shapes, sizes and skin colours graced us with their latest collection. Looking as if a combination of sports and swimwear, the SS19 show gave us pops of deep blue, red, yellow and blushing pink, adding a stylish and sleek feel to their runway. Needing effortlessly aesthetic swimwear? Chromat has you sorted.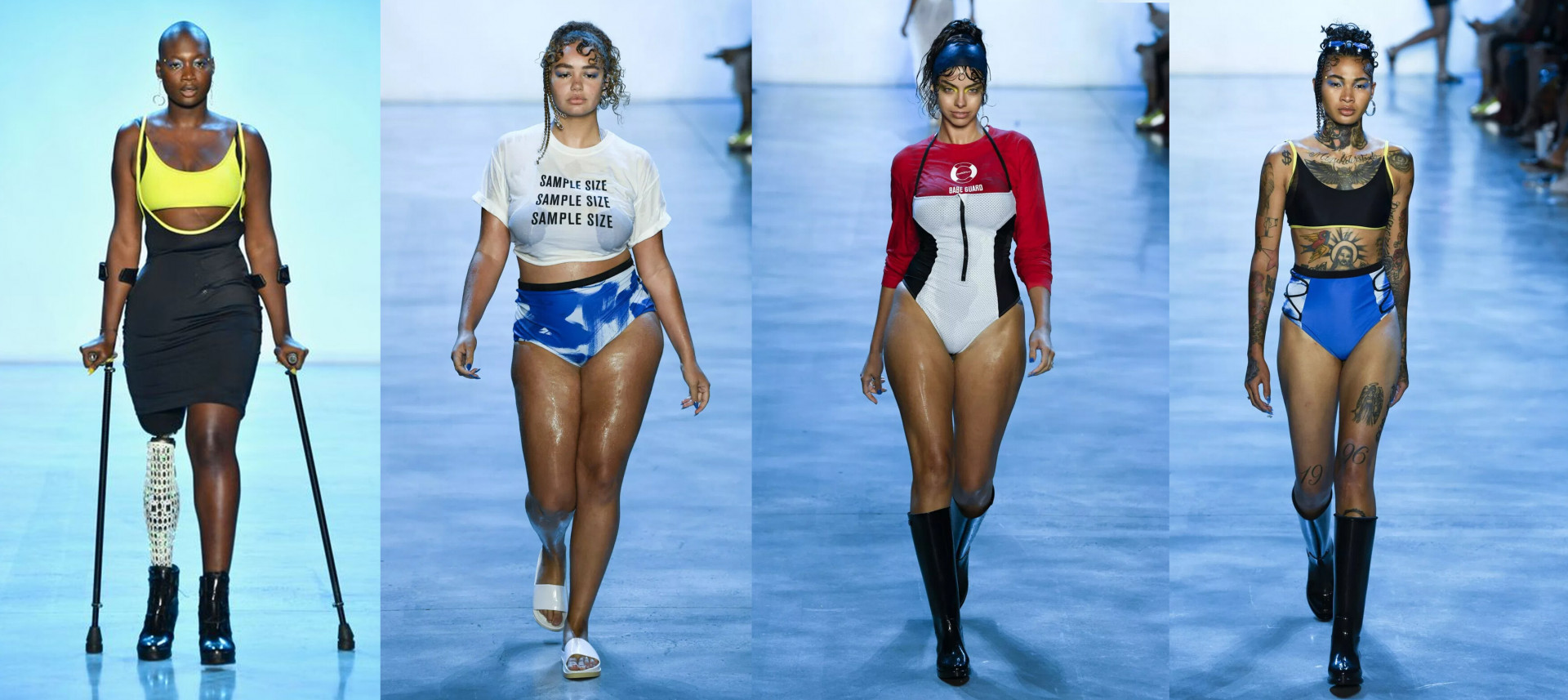 Ruffles, rosettes and a chalky pastel colour palette, Marc Jacobs took us straight to Candyland. Checked fabrics, polka dots, silky night slips- this collection has us spoiled for choice. Keeping with the 80's shoulder silhouette, Marc Jacobs gave us powerful shapes in soft colours, complete with bows and ruffles: the ultimate combination of hard and soft.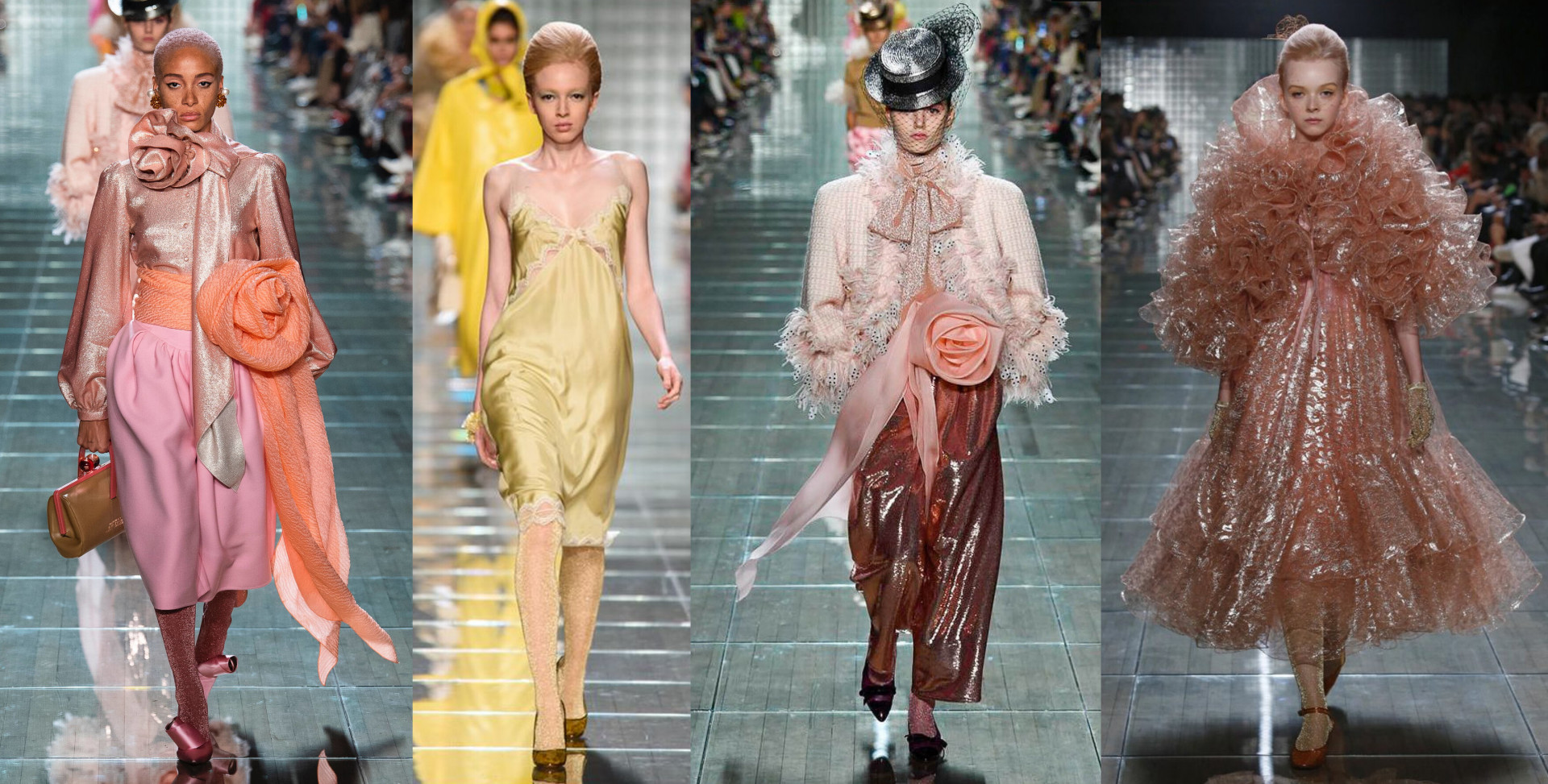 Taking back to school to a whole new level, Vaquera showed us reimagined school uniforms: cropped polo shirts, formal shirts and even ended with a graduation style gown complete with a cap. Among the school references there were interesting fabric combinations and voluminous silhouettes, hints of tartan and pops of fuschia. Unconventional but exciting, this collection gave us an unusual but contemporary feel.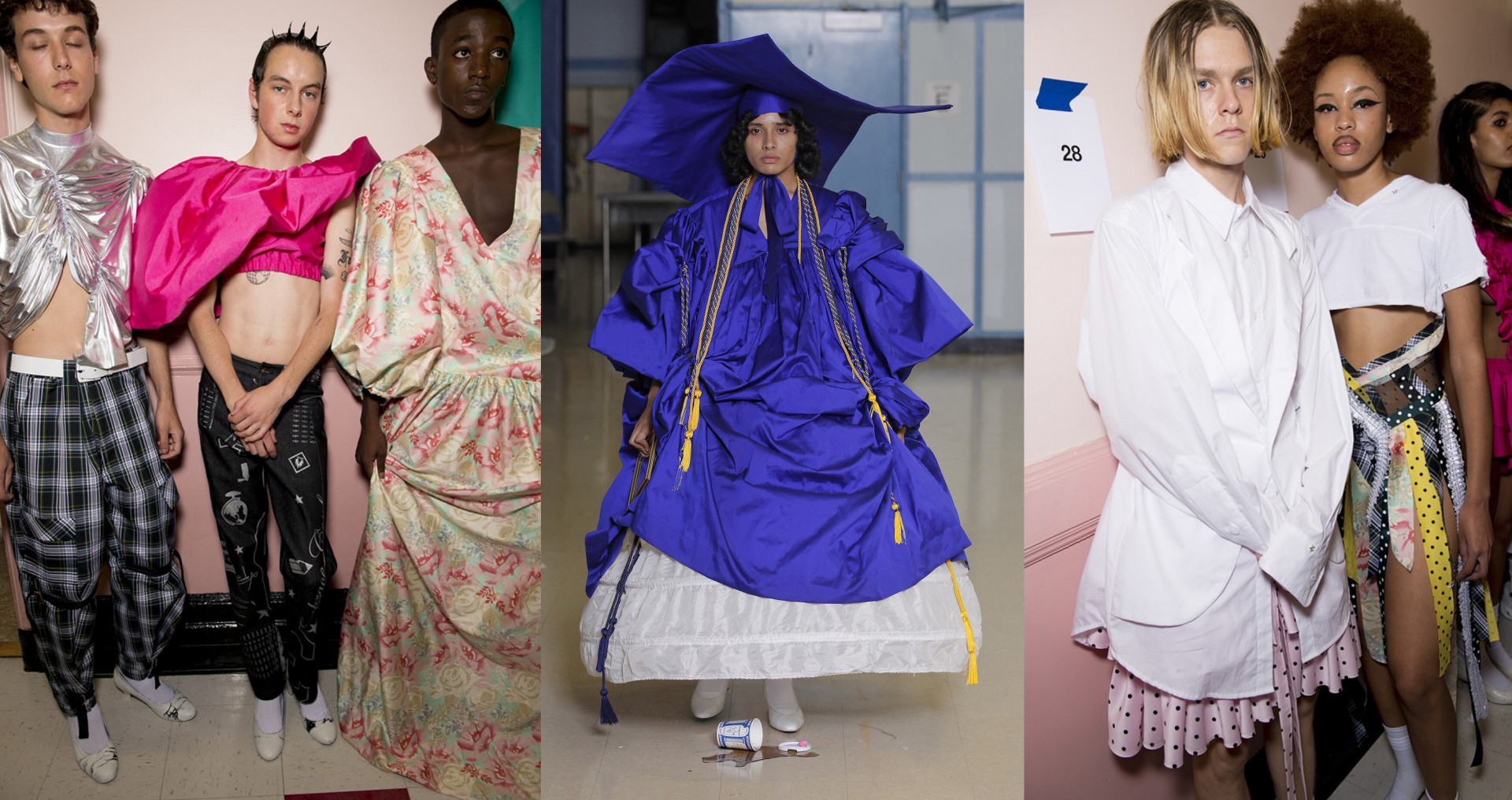 Gypsy Sport had nature on the mind, presenting a sustainable sportswear inspired collection taking influence from mother nature herself. Denim of all colours complimented the pops of blue: patchwork and body harnesses made of real shells gave us a slight bohemian feel, but we're into it. Ripped fabrics, weaved jackets and jackets with fish net sections, this collection provided interesting pieces we didn't know we needed until now.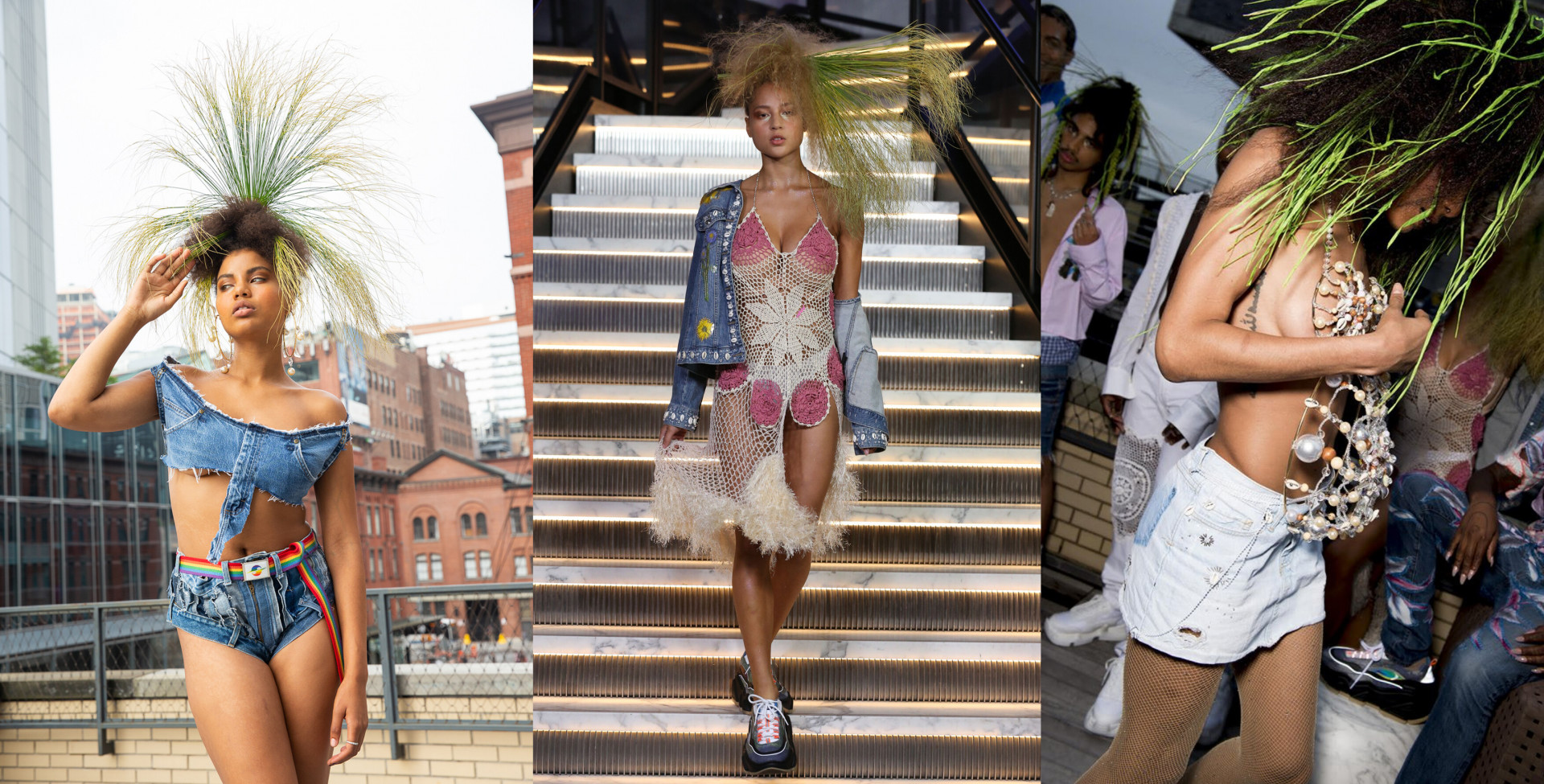 Designers are taking us into their own fantasies, and Spring/Summer 2019 is looking to be a colourful and unconventional season, and we're totally here for it.
Thank you for engaging with Voir Fashion Digital.
It is important that we communicate a unique brand of fashion, beauty, trends and lifestyle to you on a regular basis, all we ask is that you share our content, and subscribe to receive even more exciting updates and competitions directly to your inbox.