Designers gave their audiences lots to think about at Milan Fashion week with displays of vivid, upbeat styles to contrast the conversely sci-fi dystopia. Below, we round up the most exciting looks from Milan.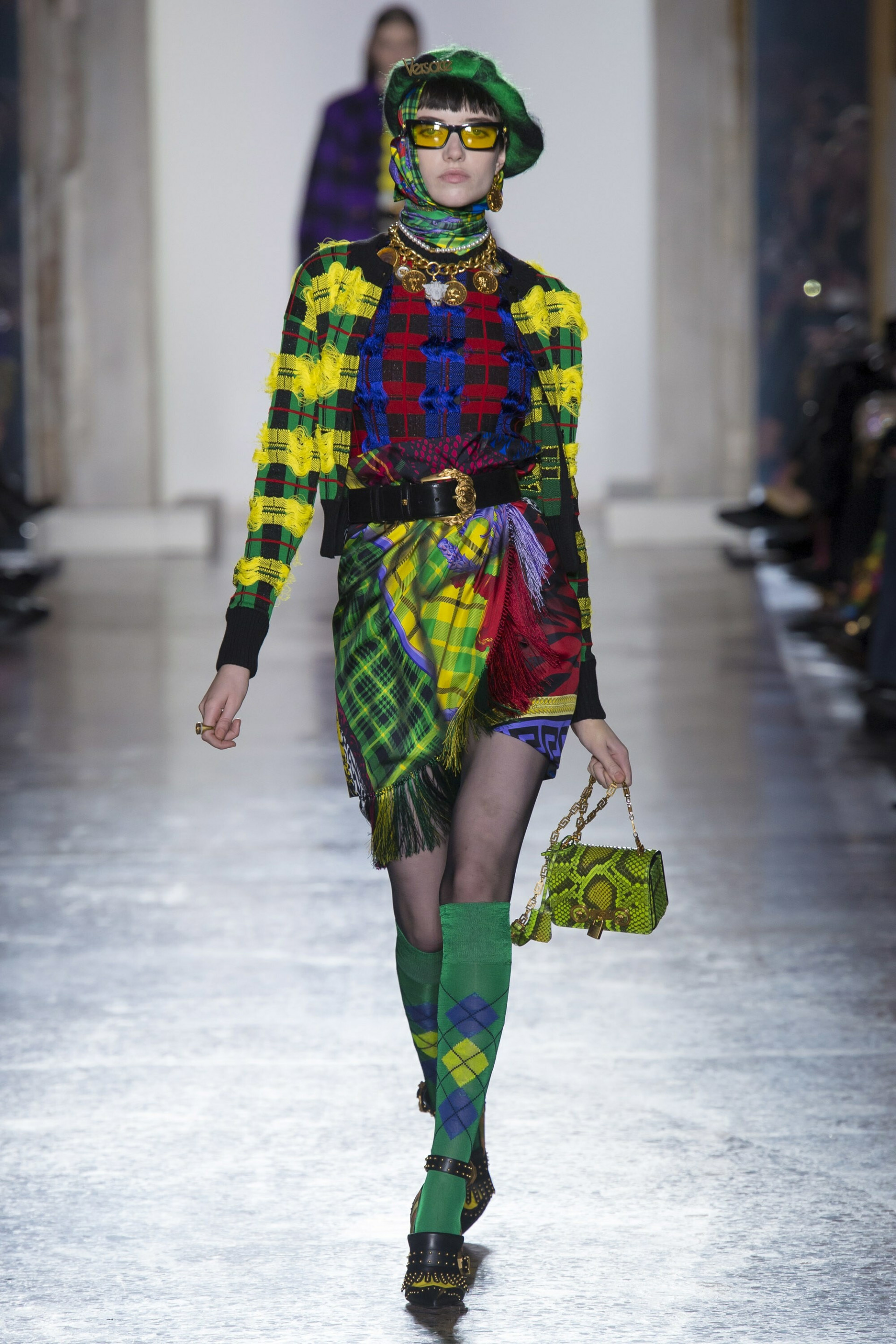 Moschino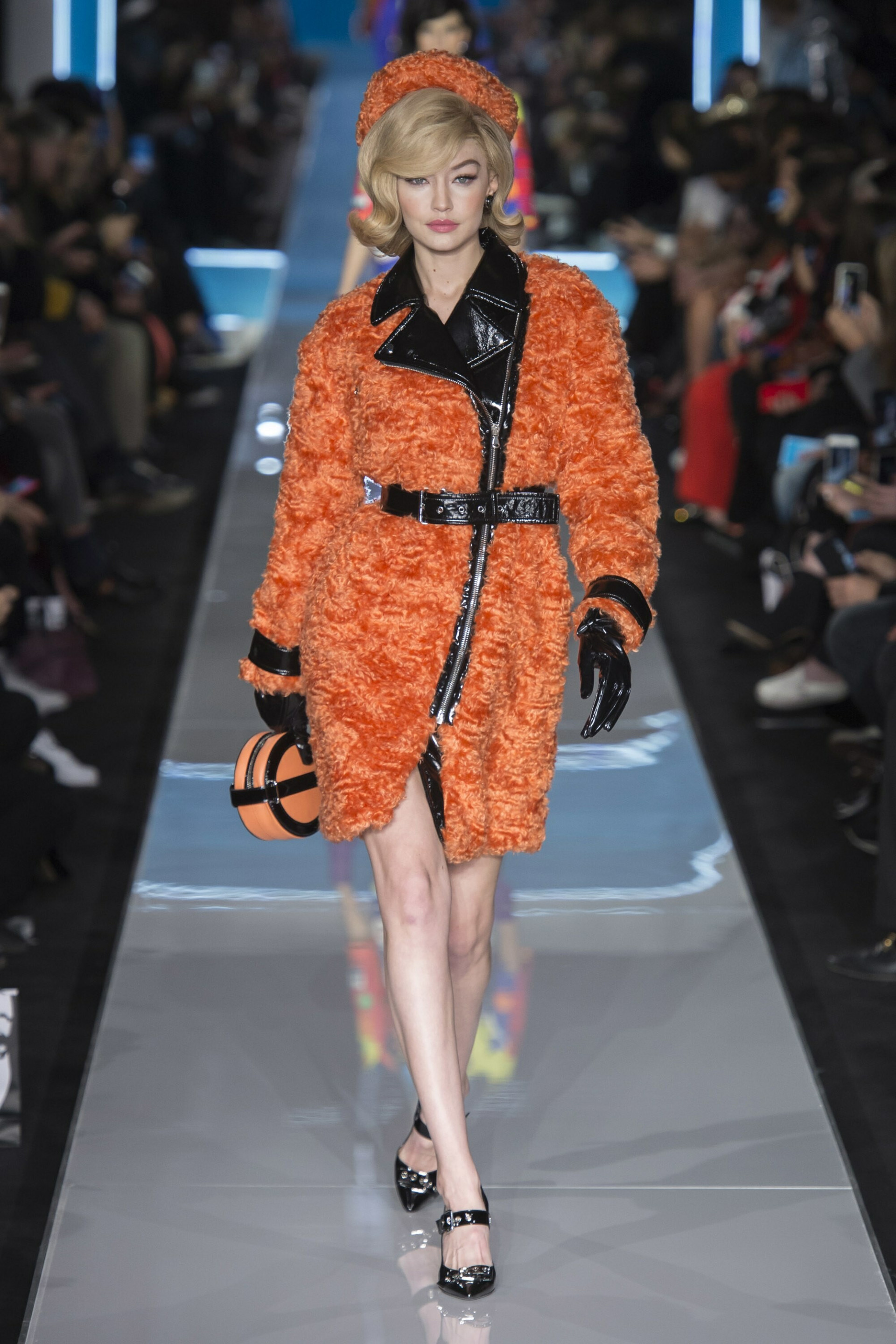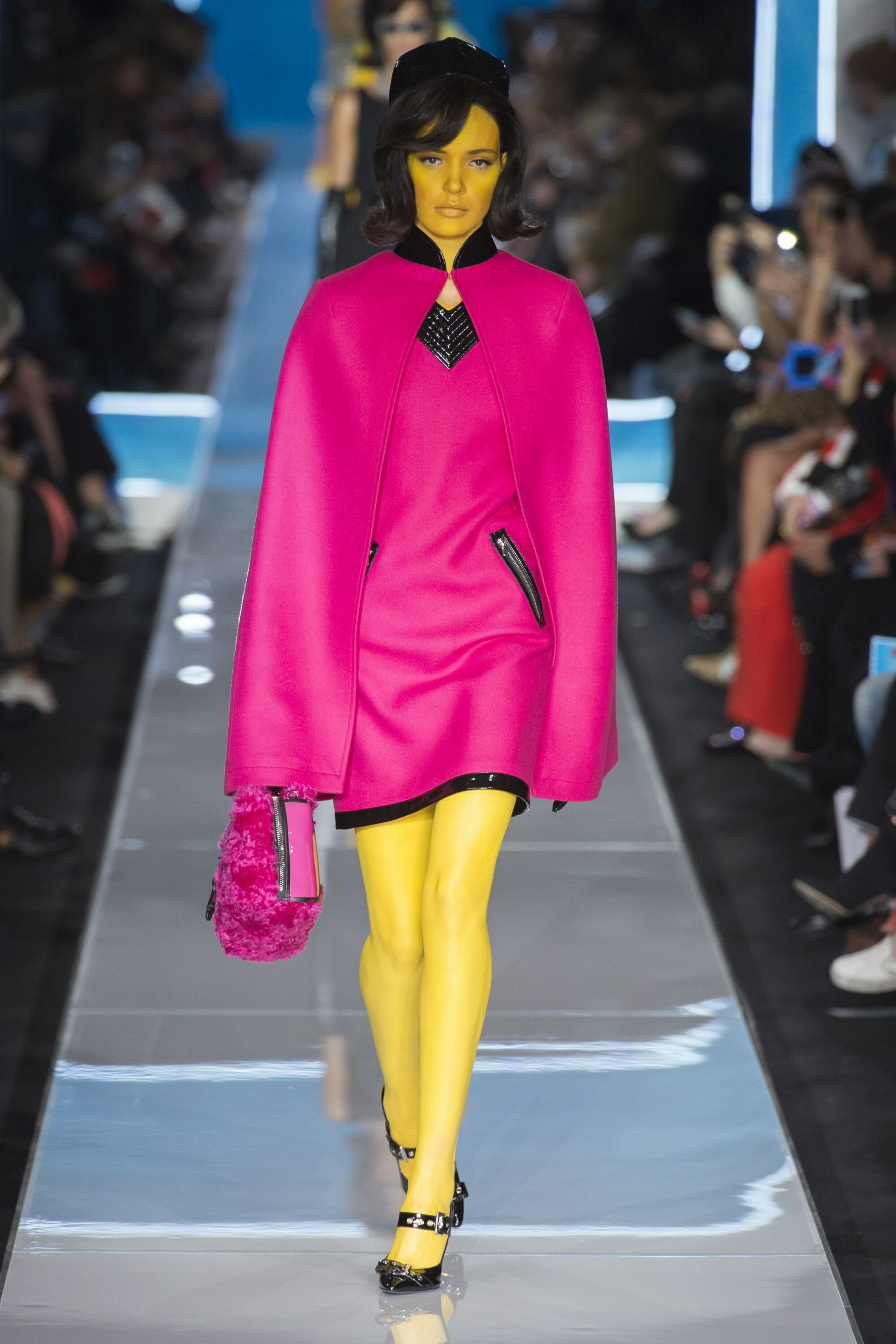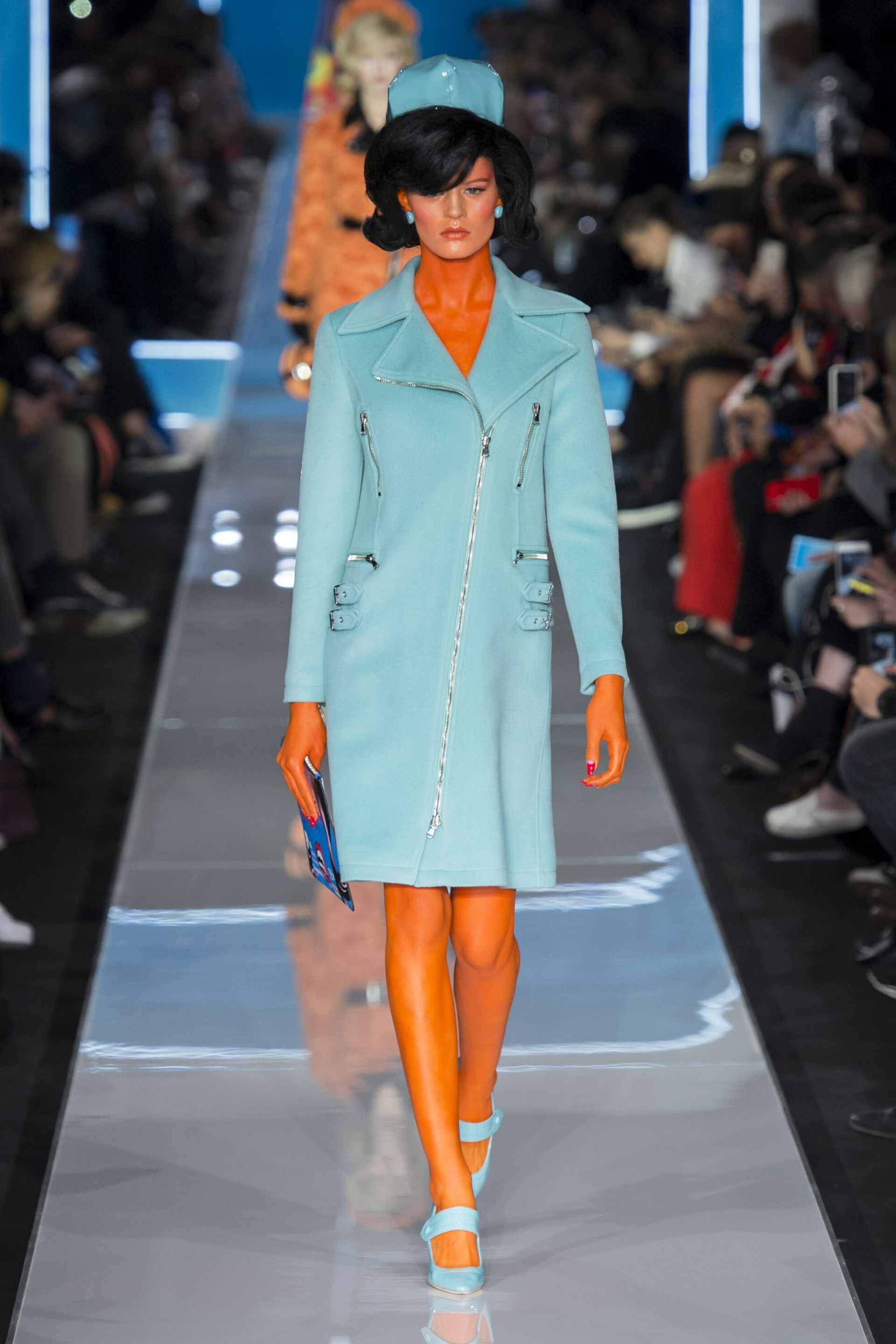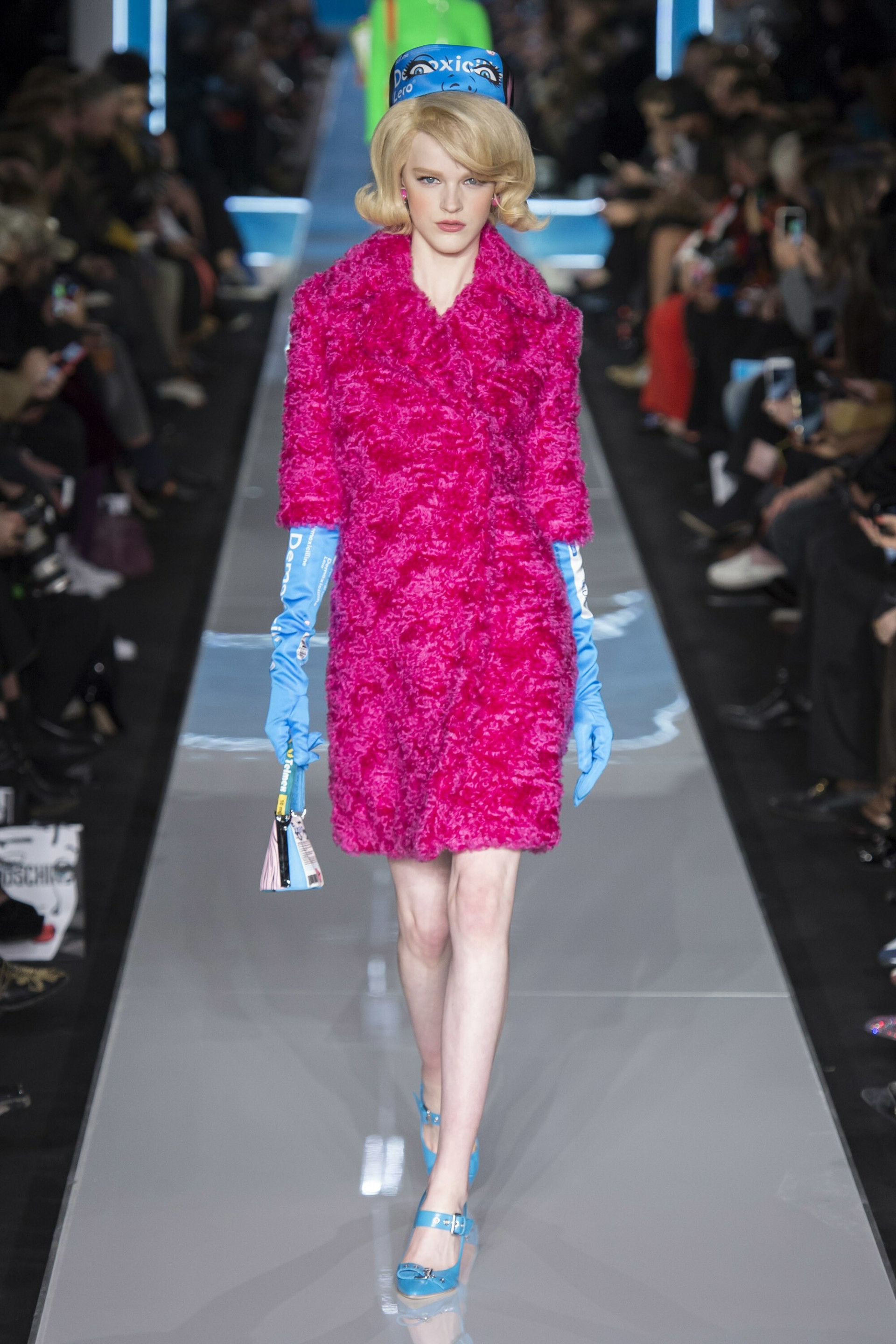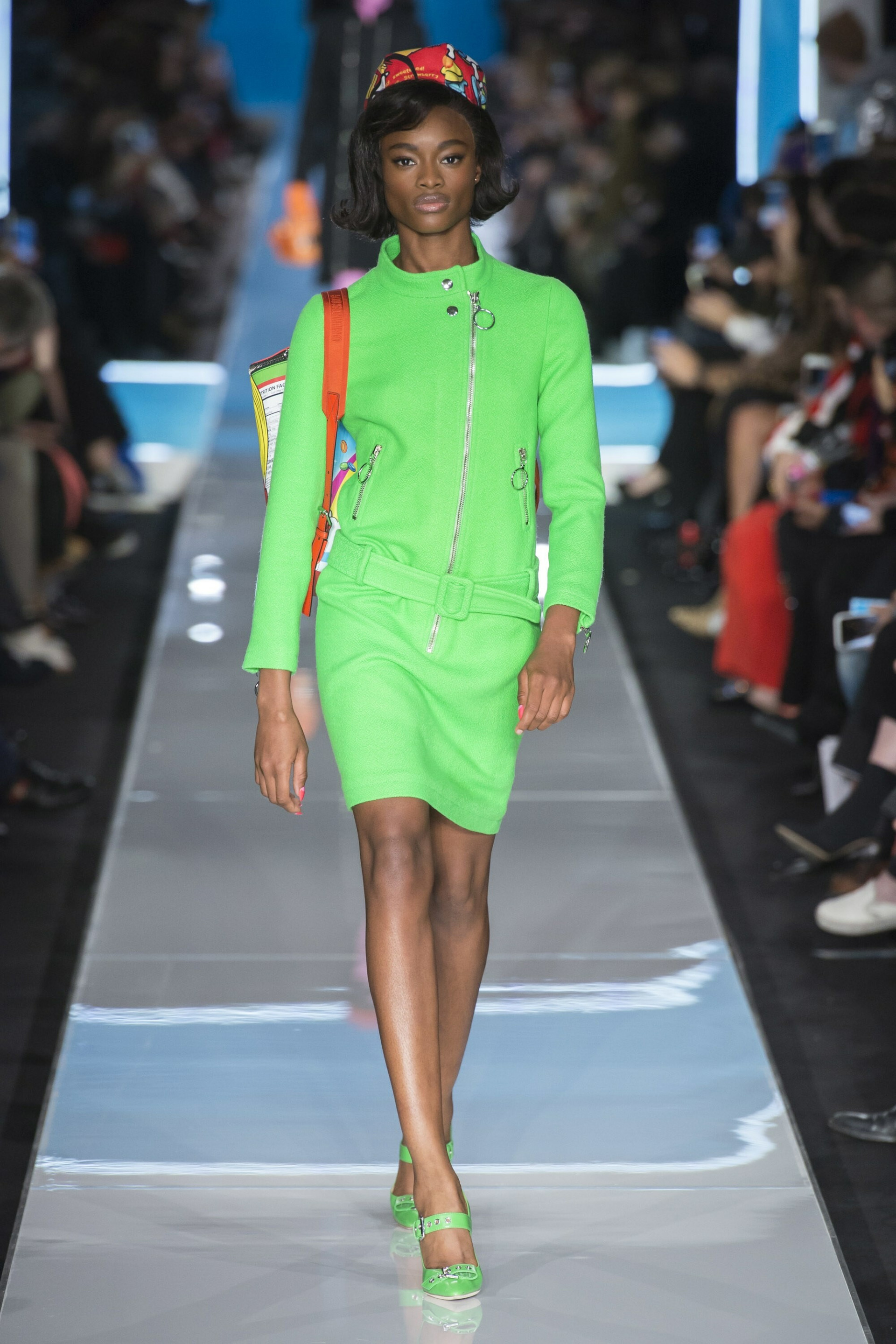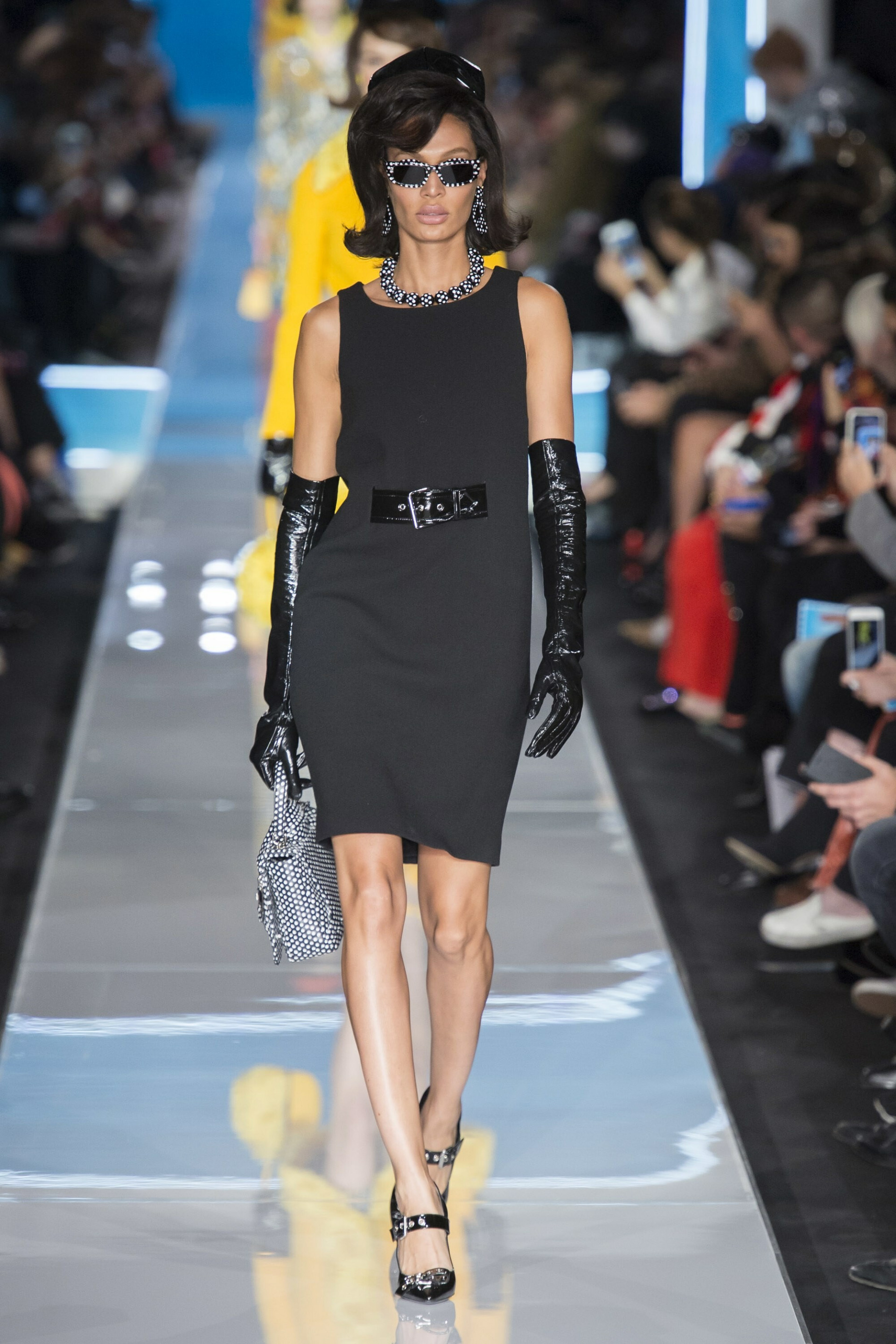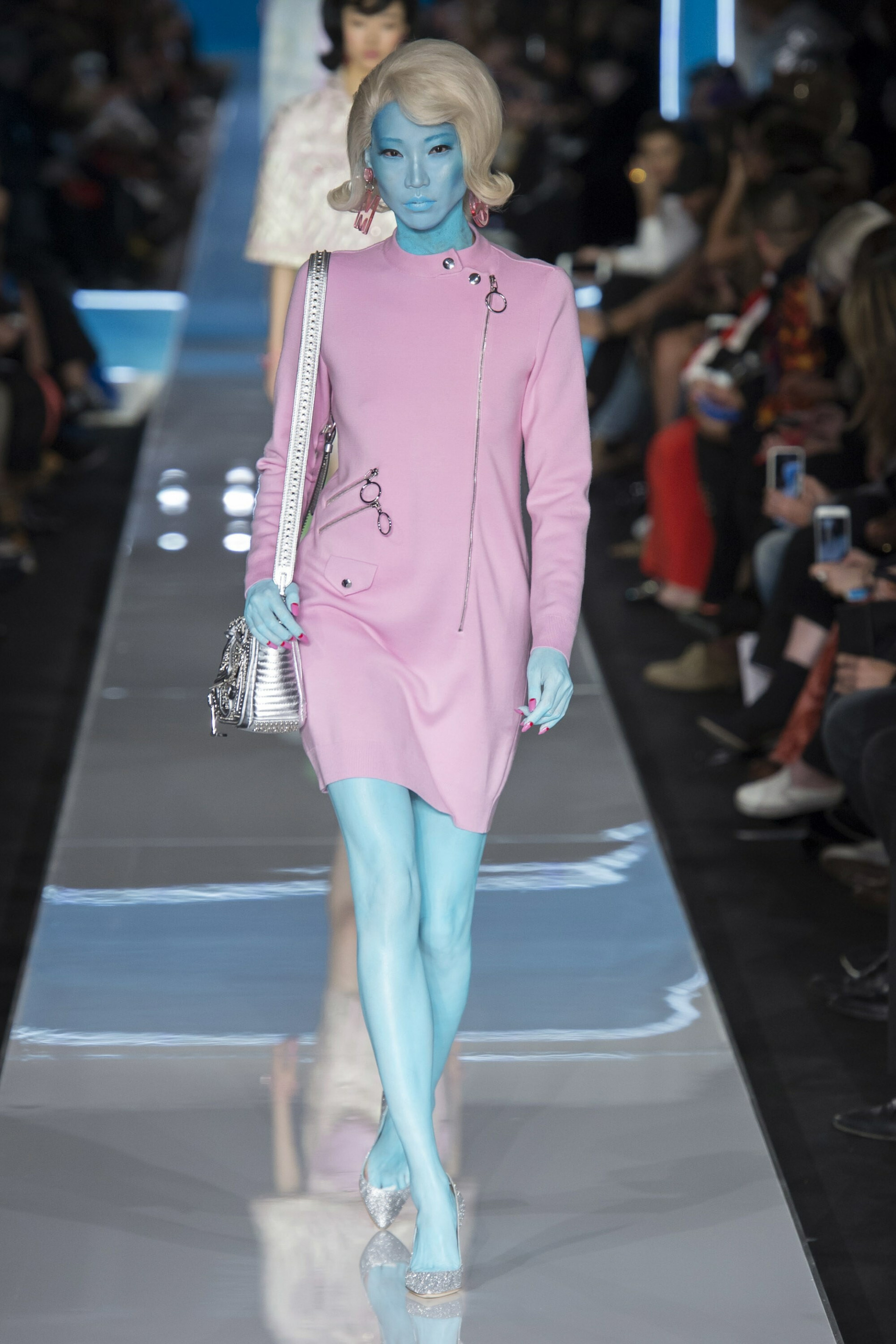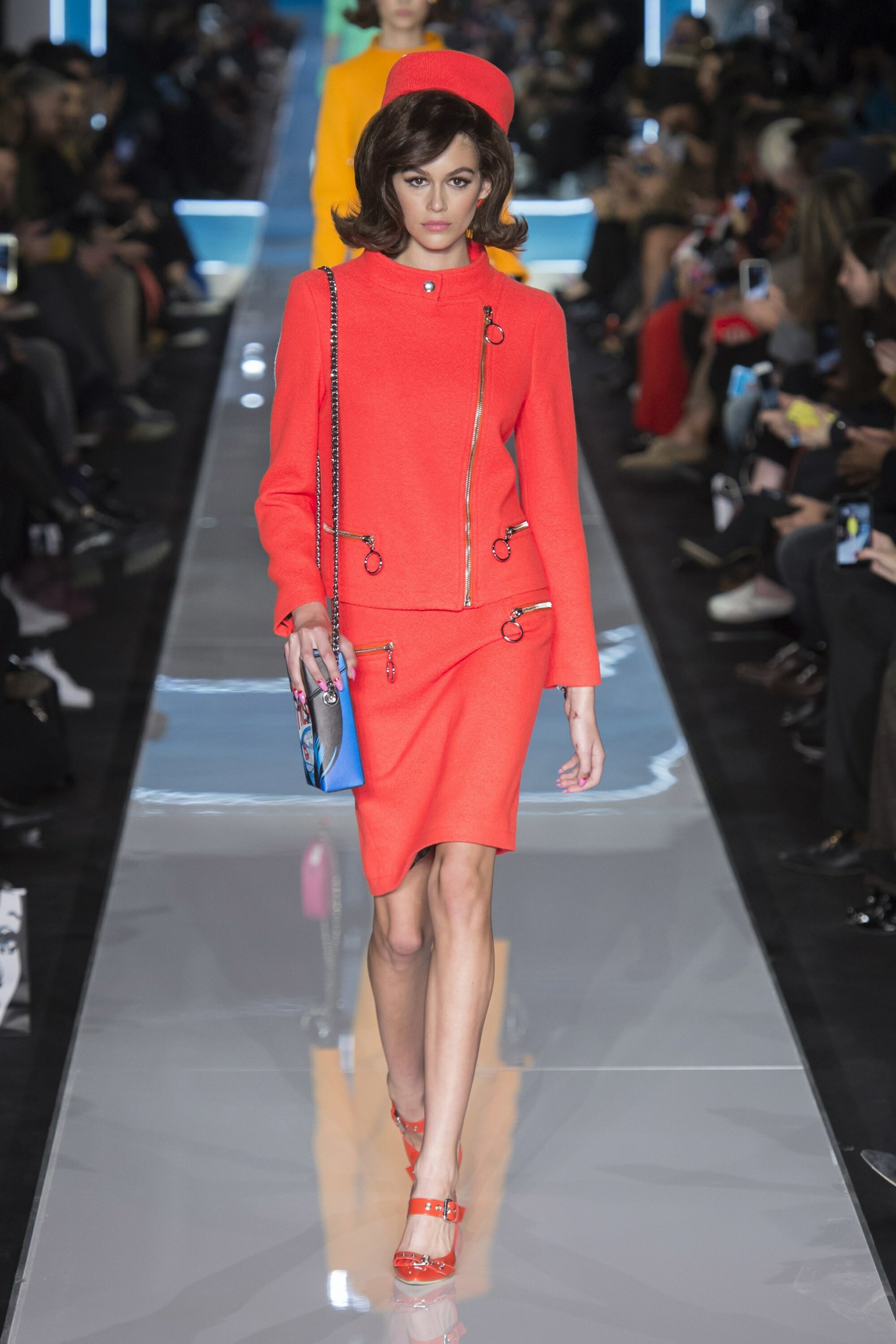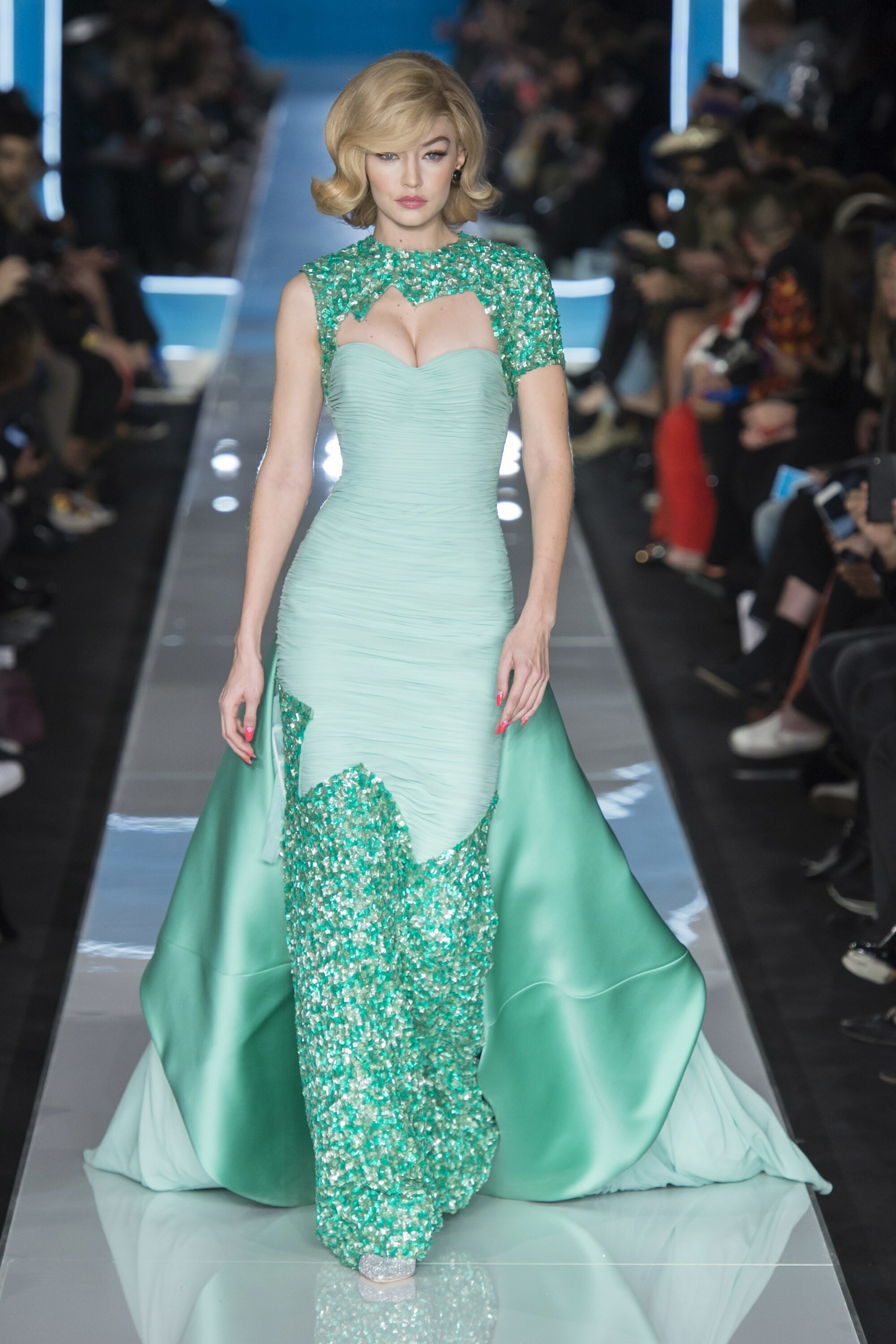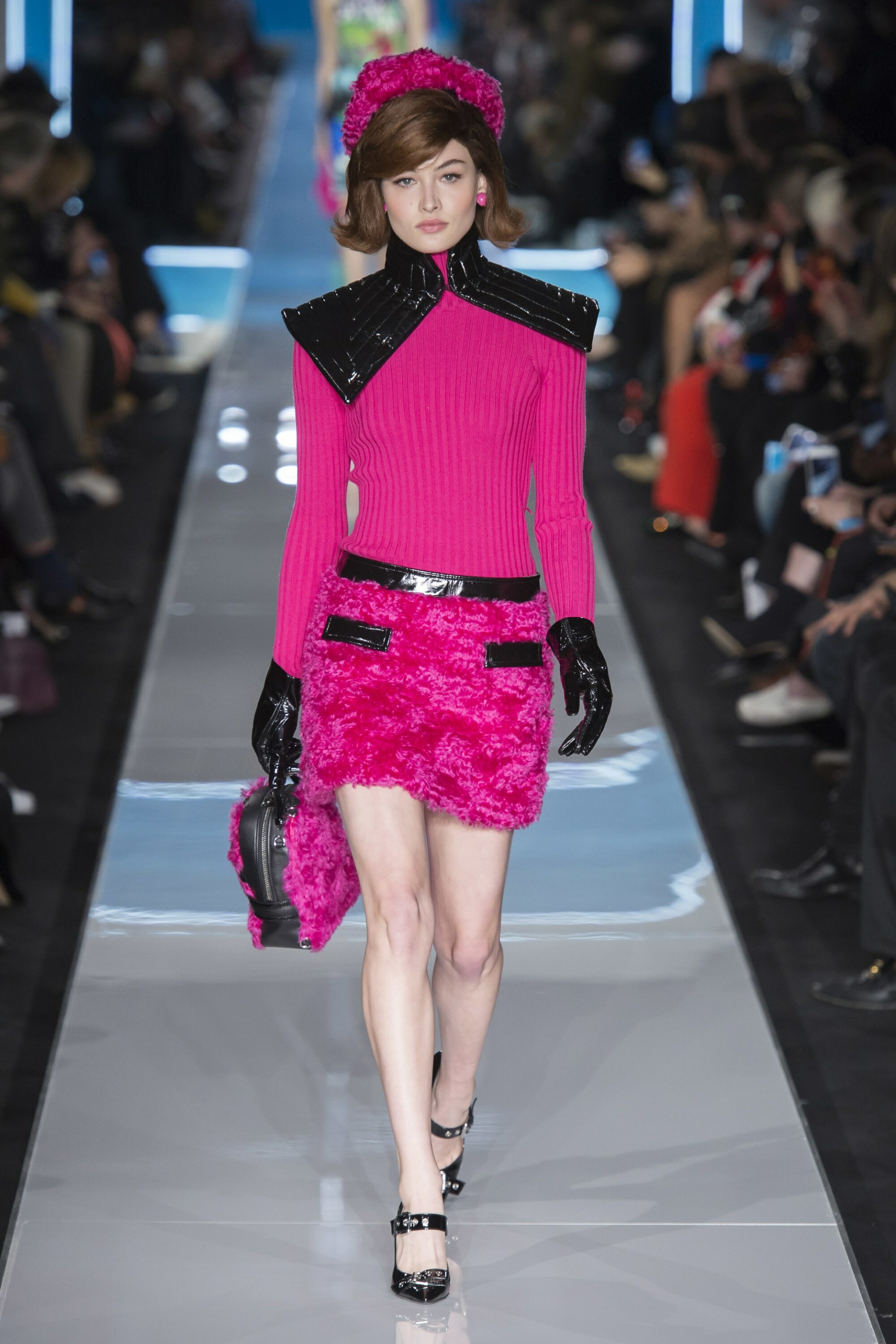 Jackie Kennedy, Marilyn Monroe and aliens – huh? As strange and eclectic as this mix sounds, it was the foundation for the theme of Moschino's AW18 catwalk which displayed retro, matching two pieces in the unmistakeable style of the first lady versus beaded dresses to represent the contrasting trend of her famous contemporary.
Versace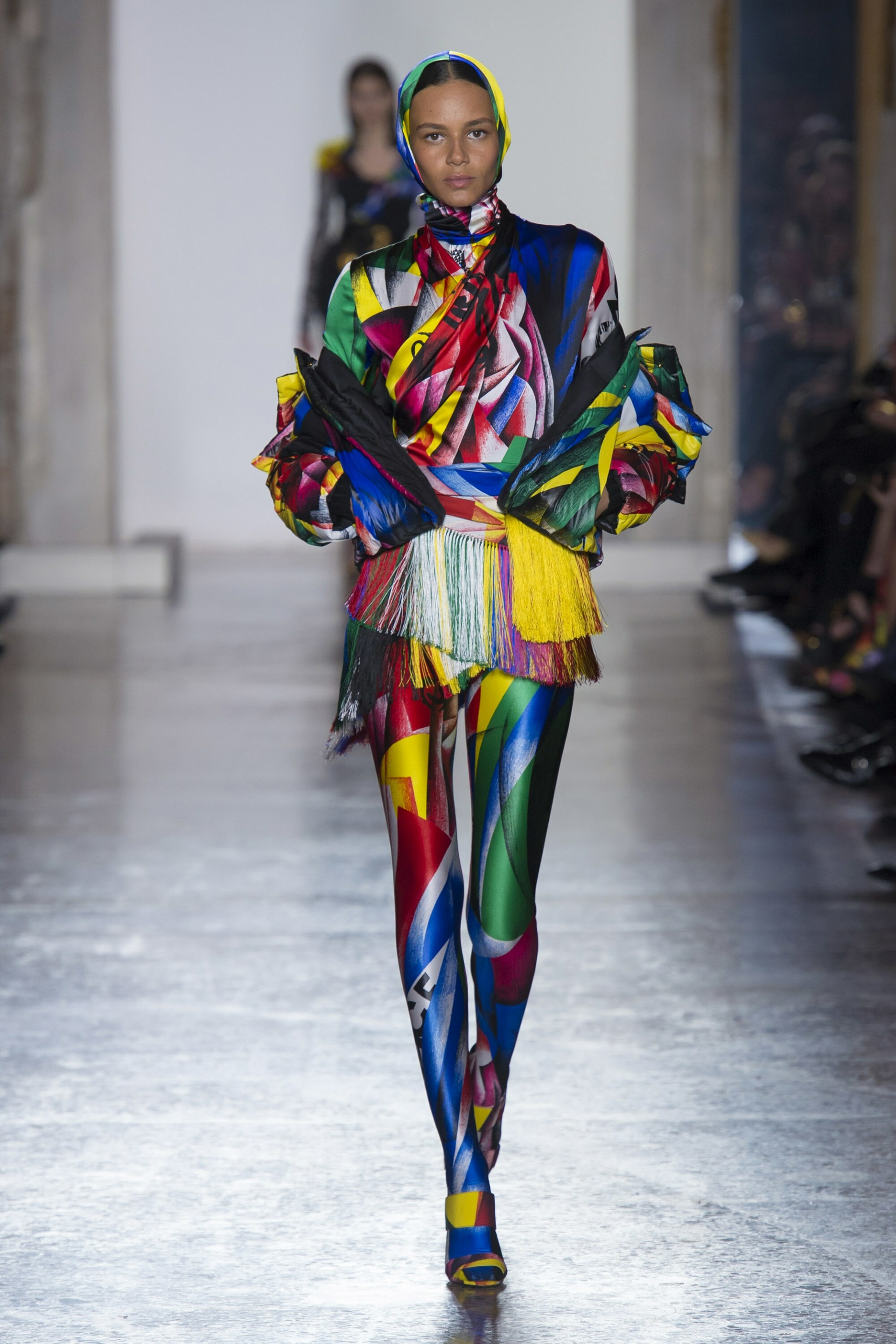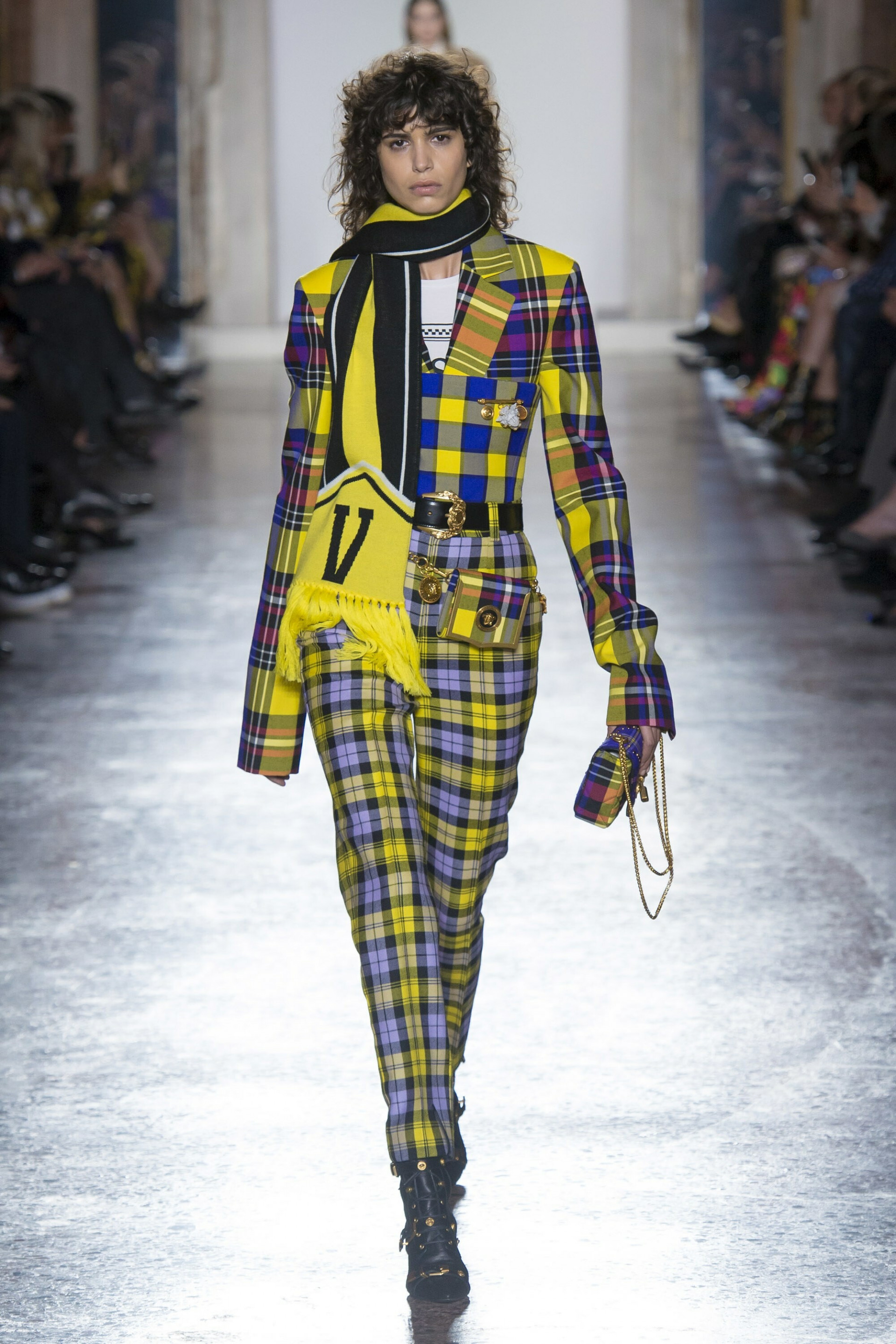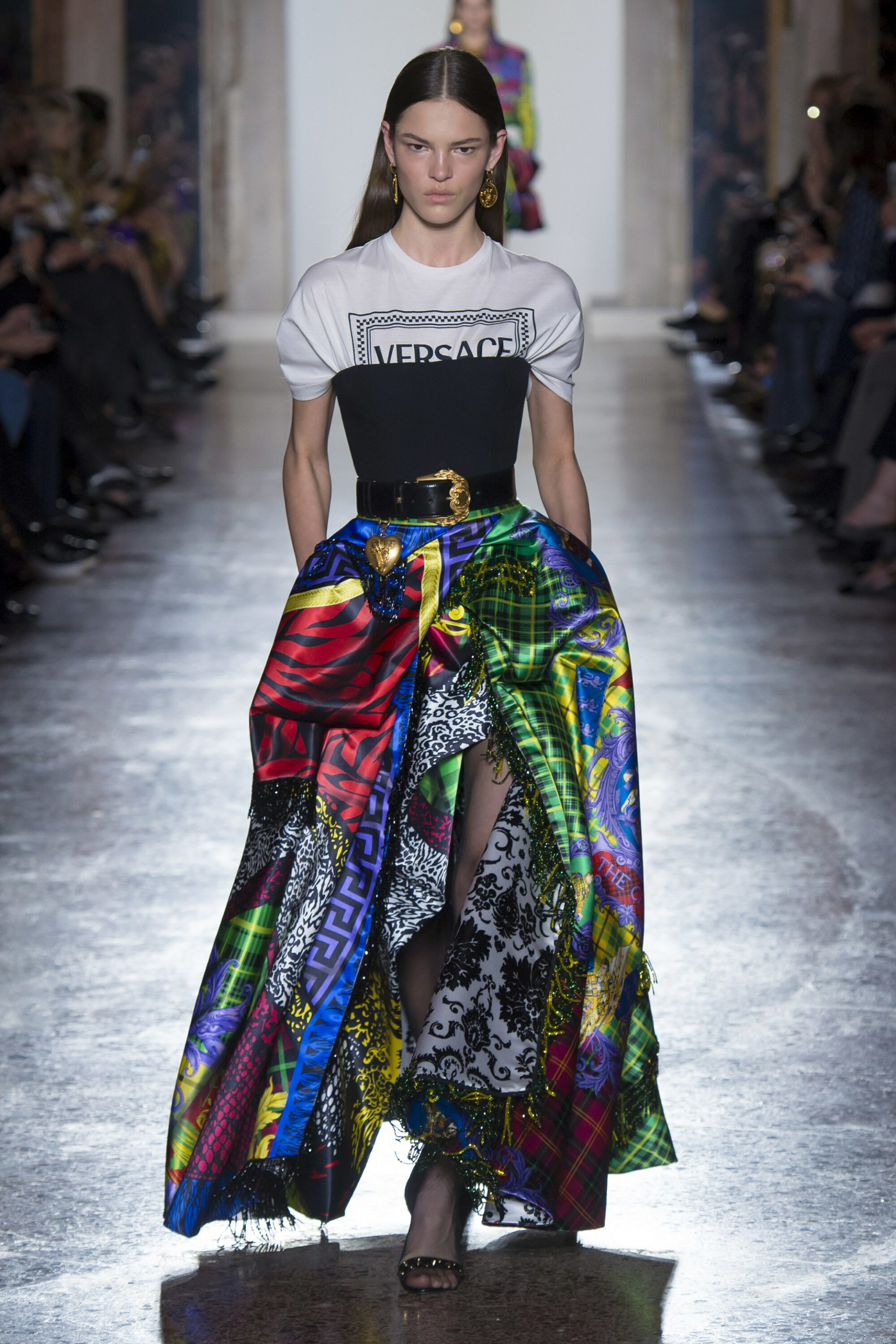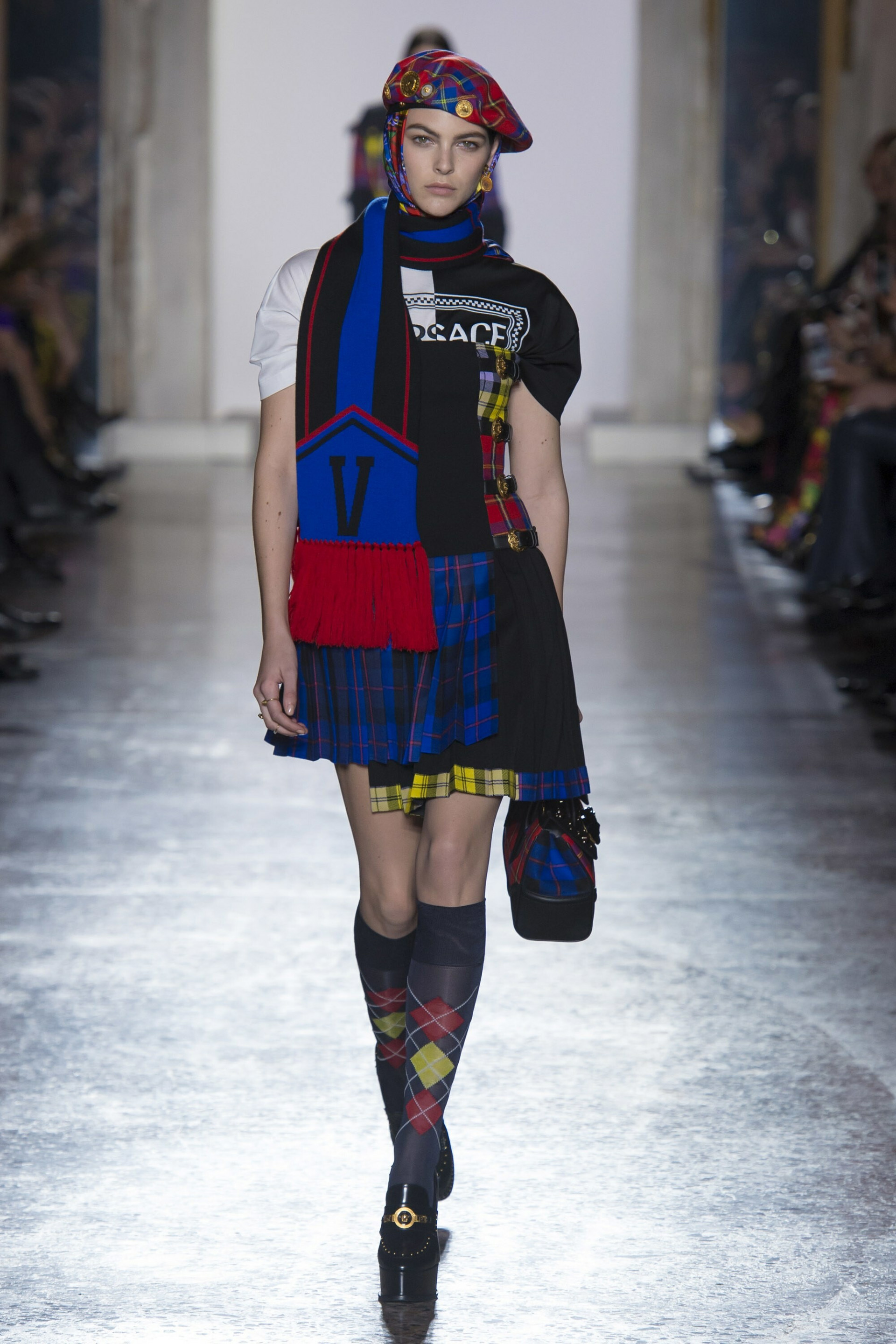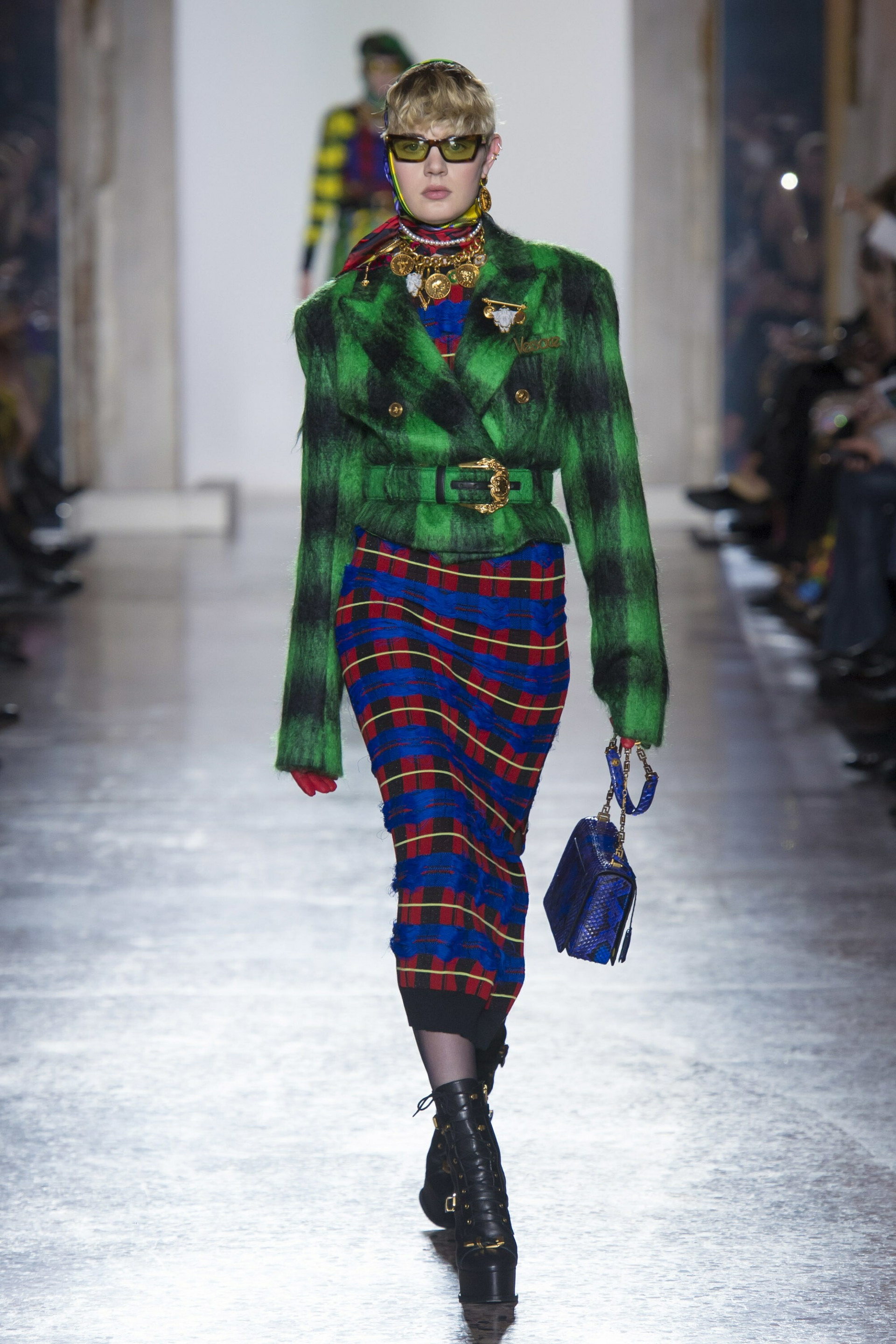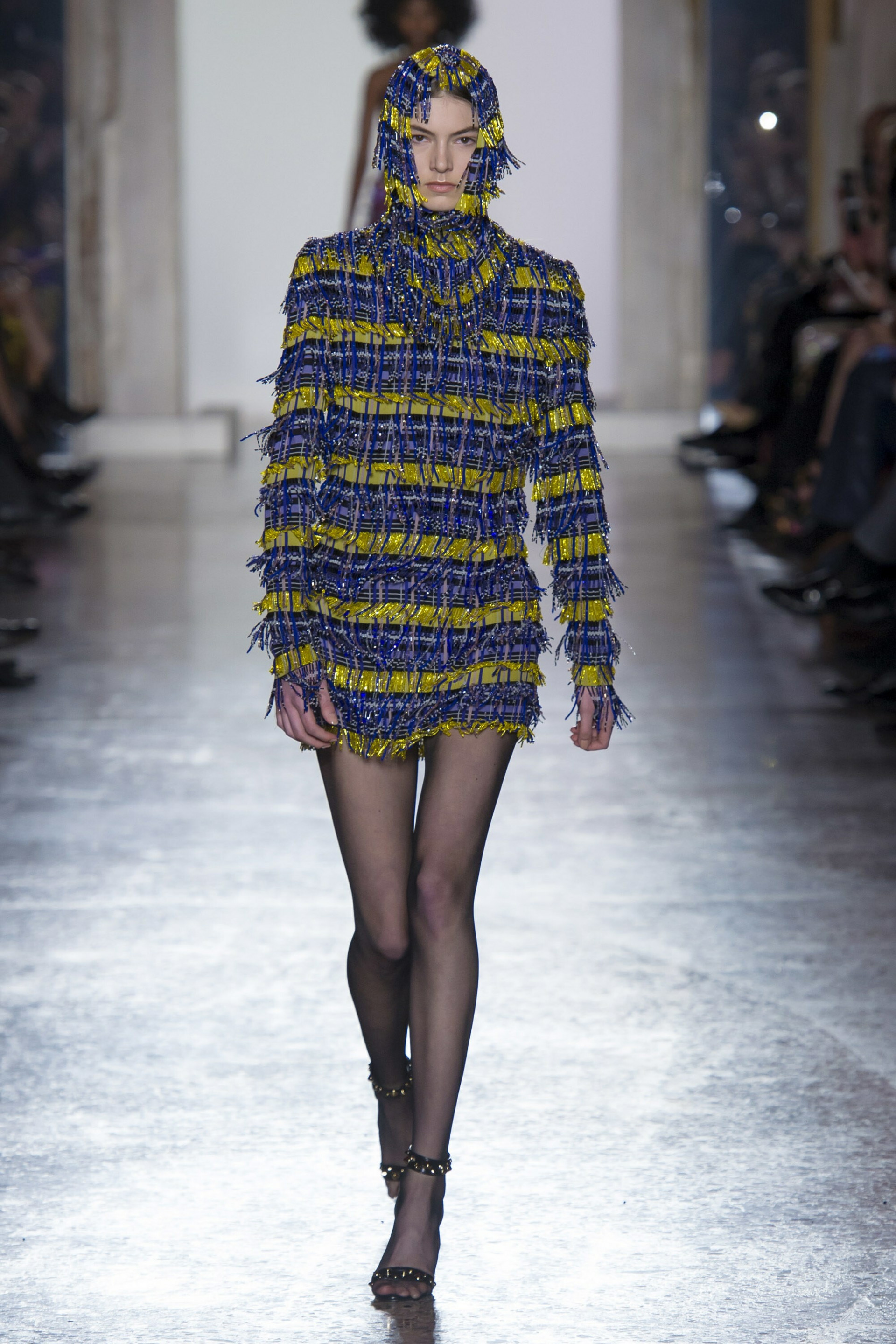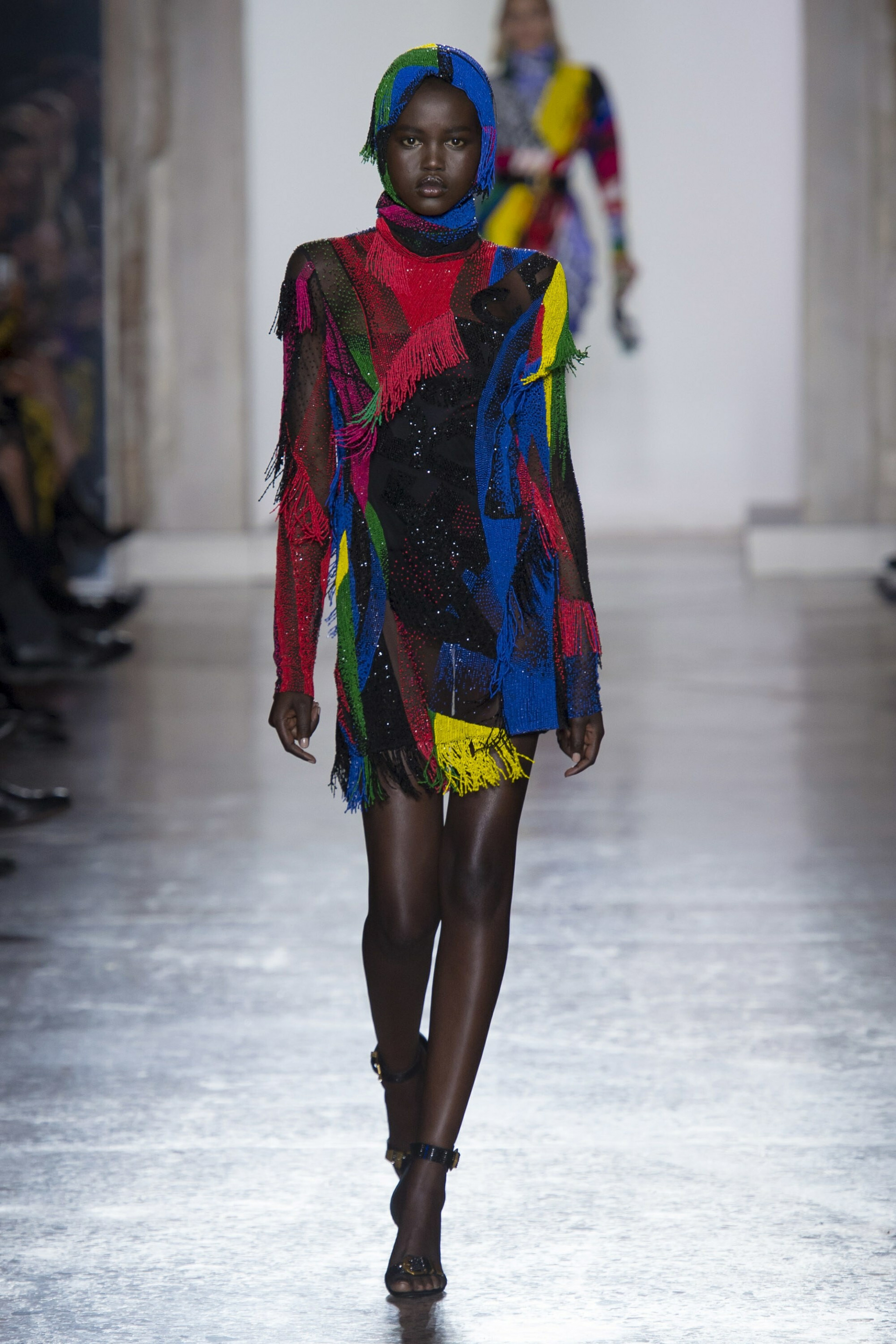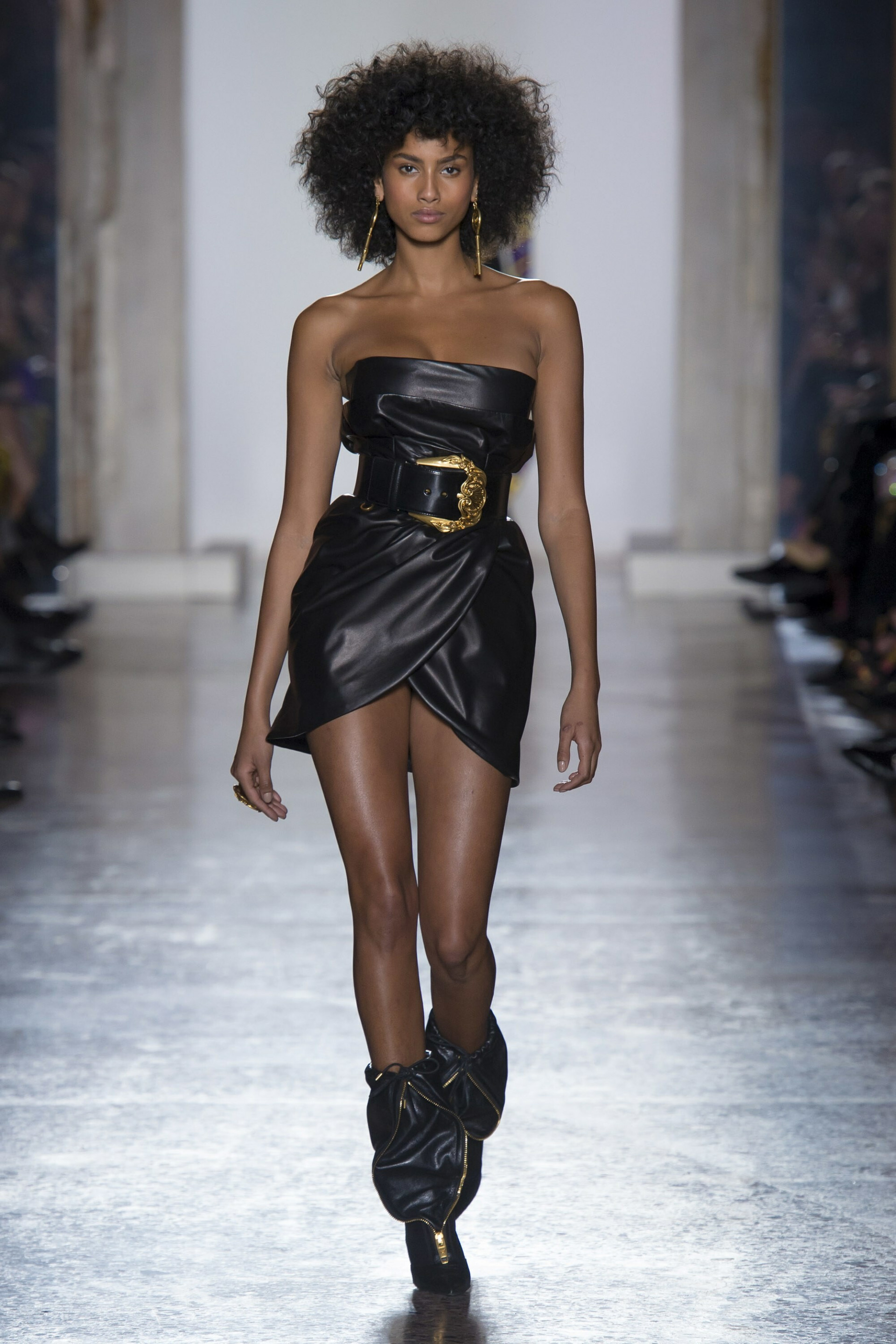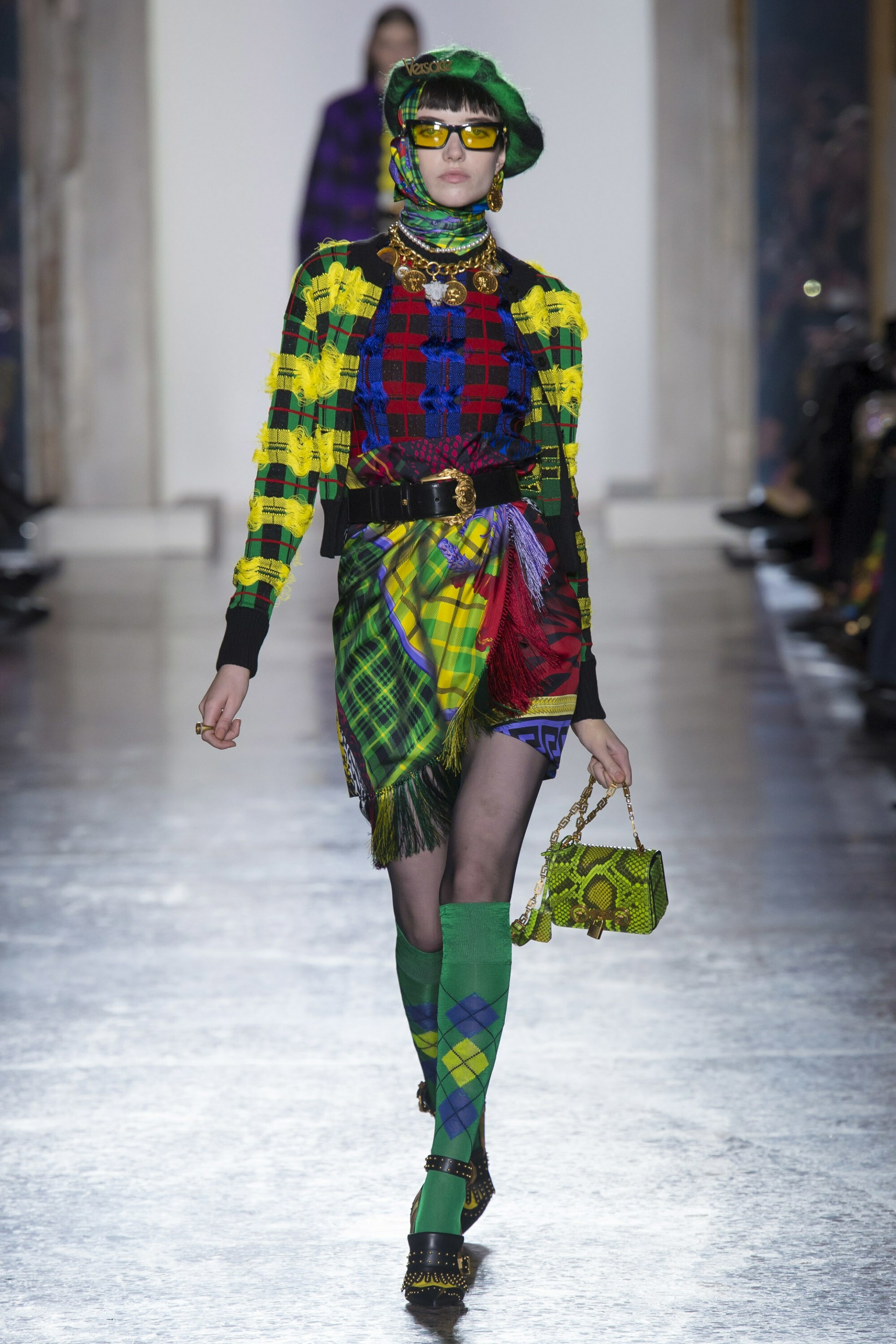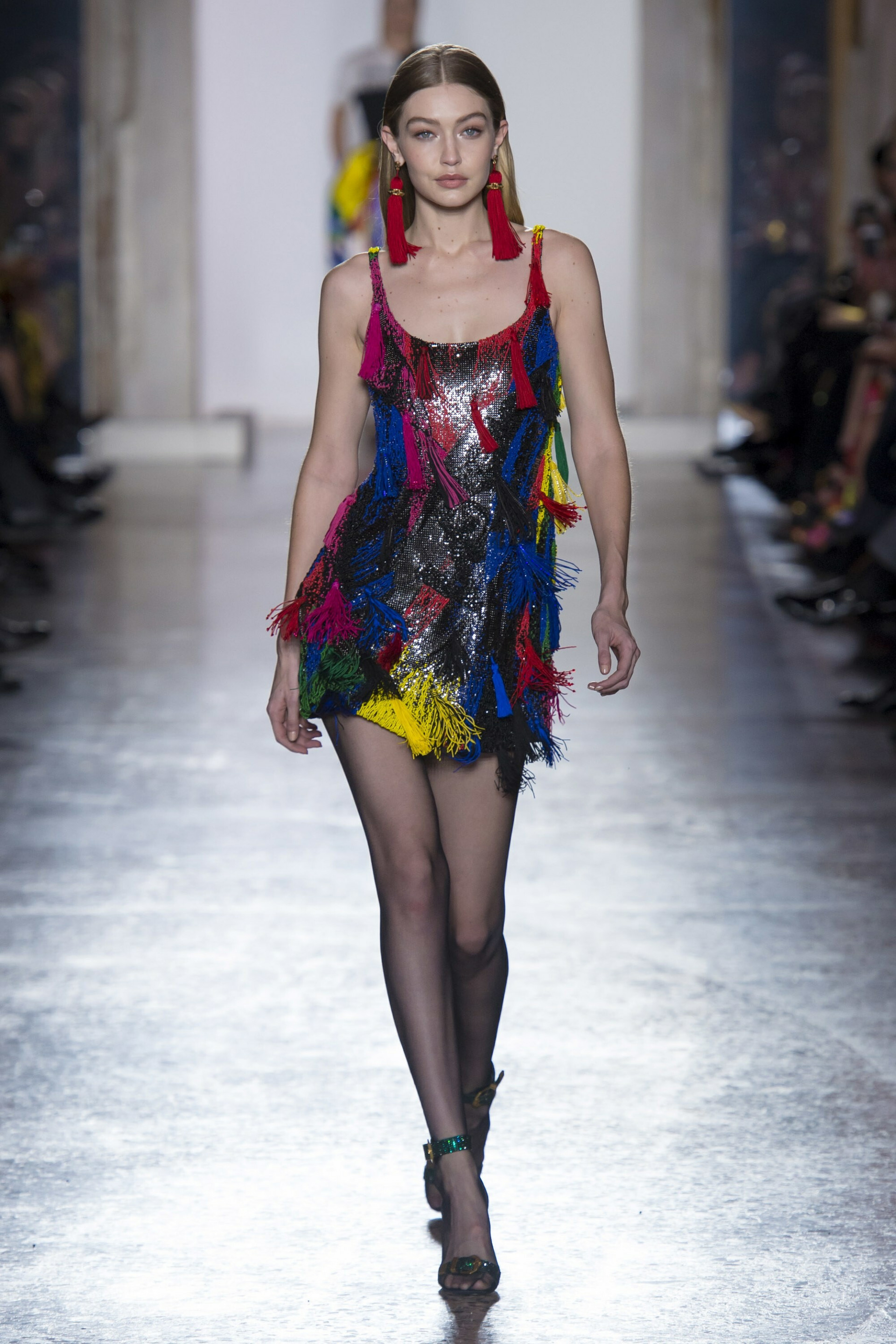 Versace brought the 80s back using the classic silhouette of wide shoulders and a cinched in waist which was achieved by the use of oversized large buckled belts. Bold prints and vibrant colours were the order of the day and these were used bravely to reinforce the signature style of the brand's use of primary colours.
Prada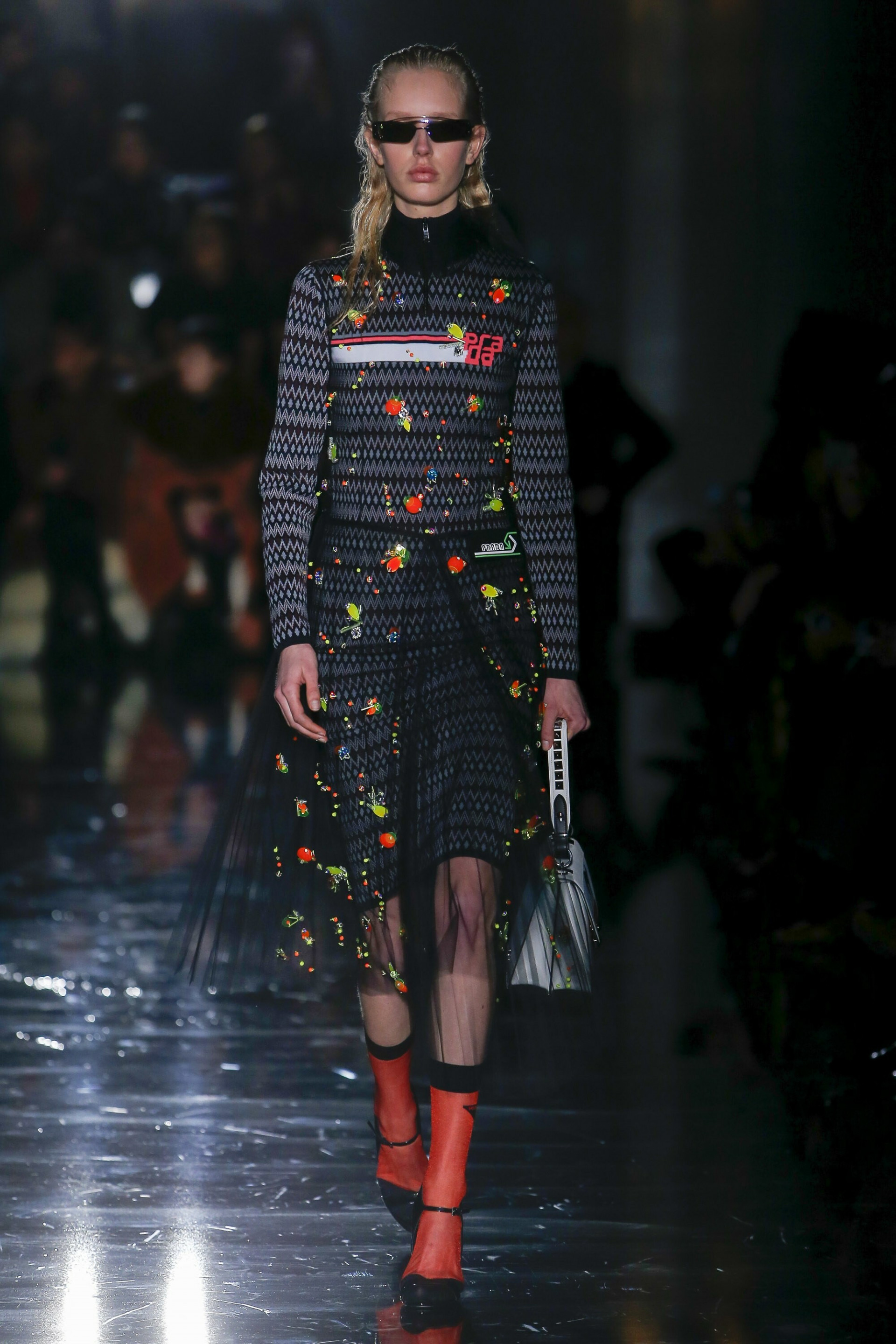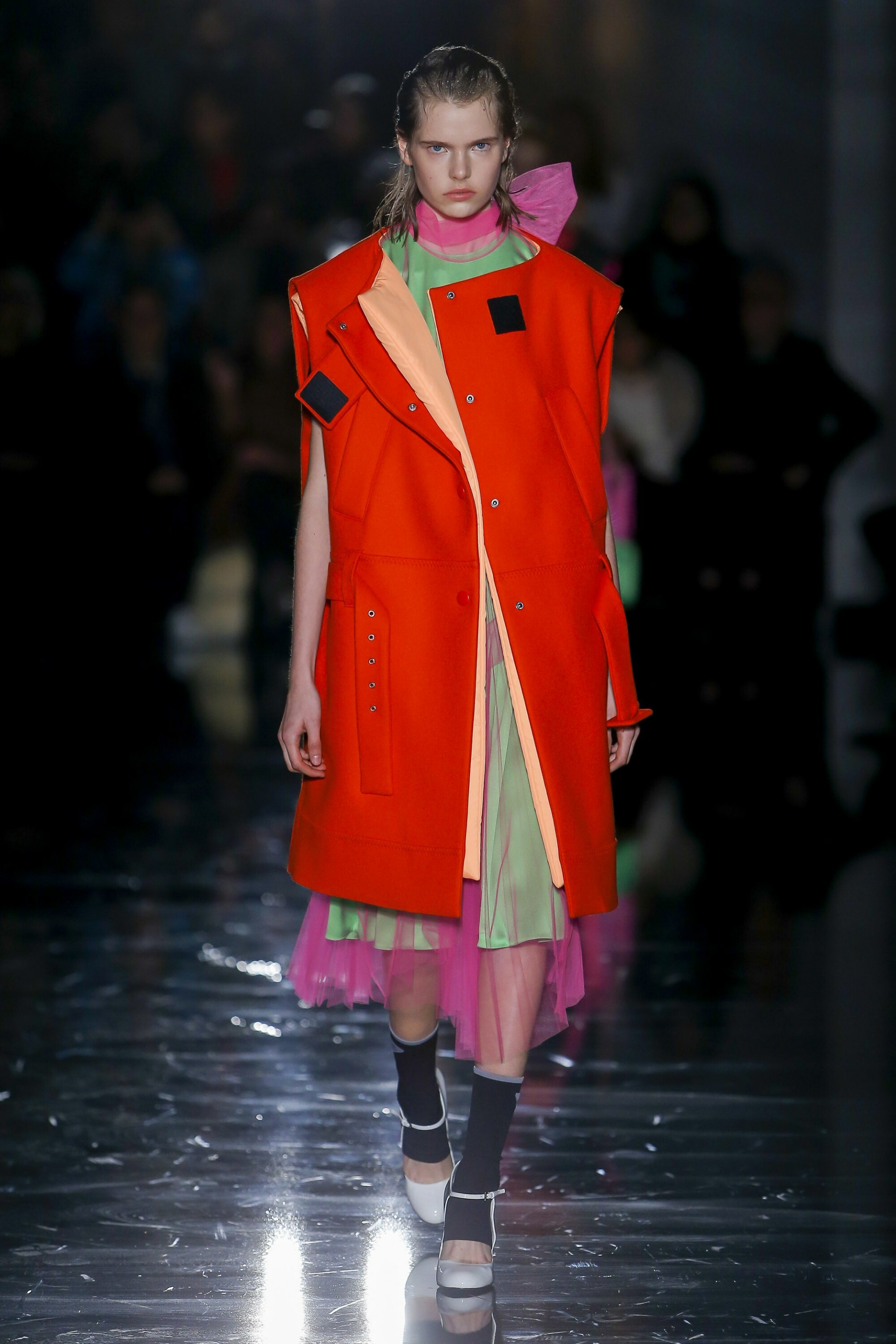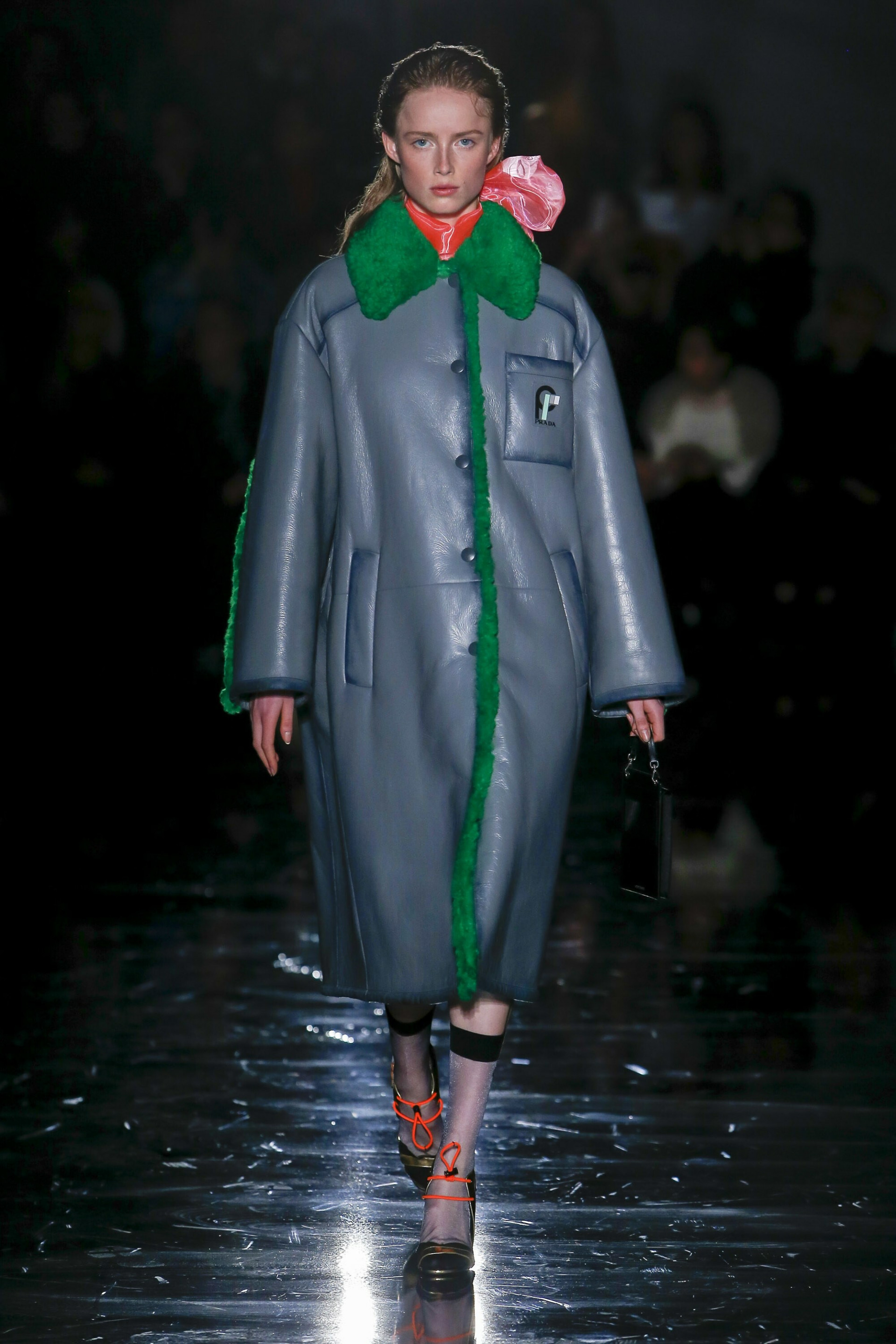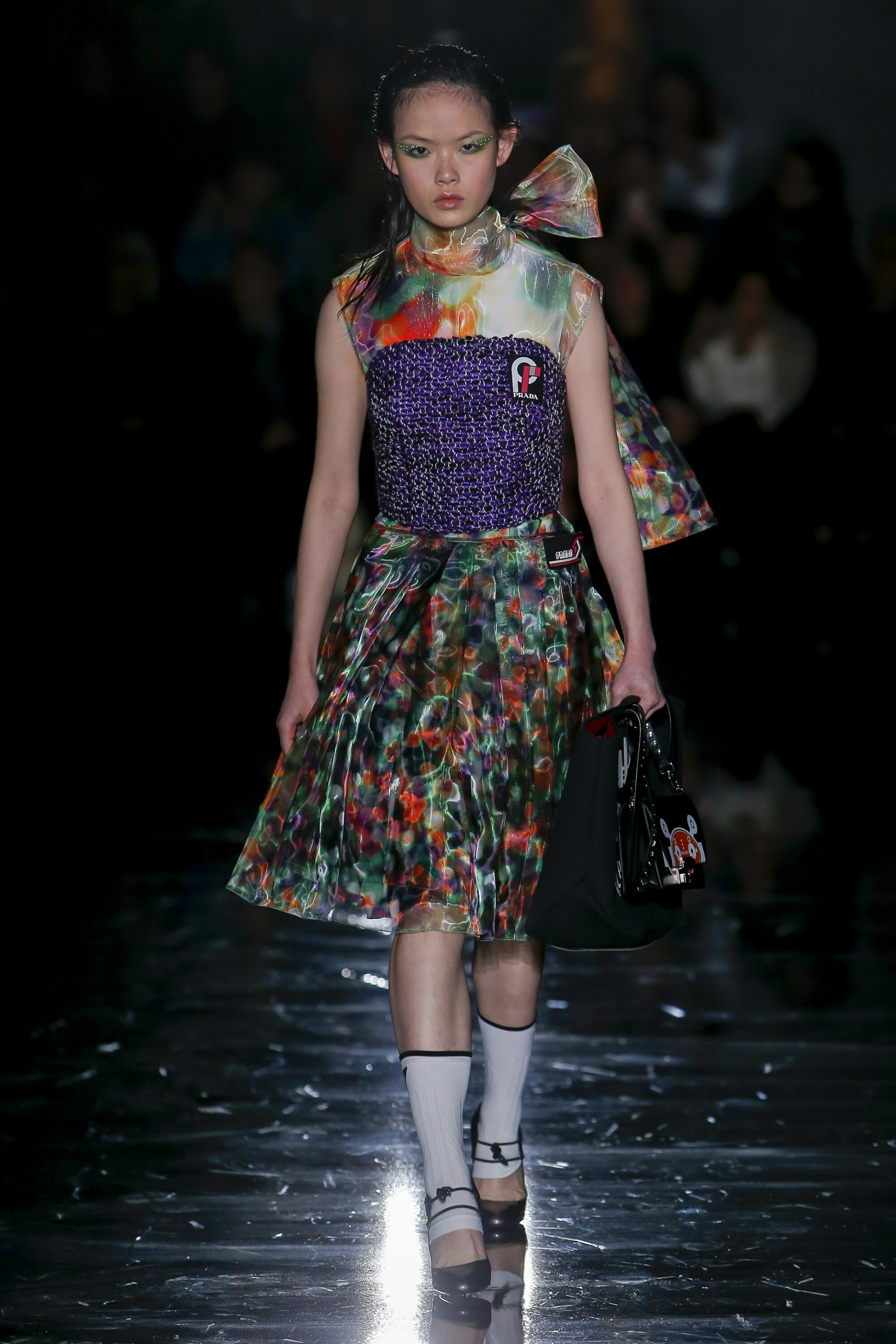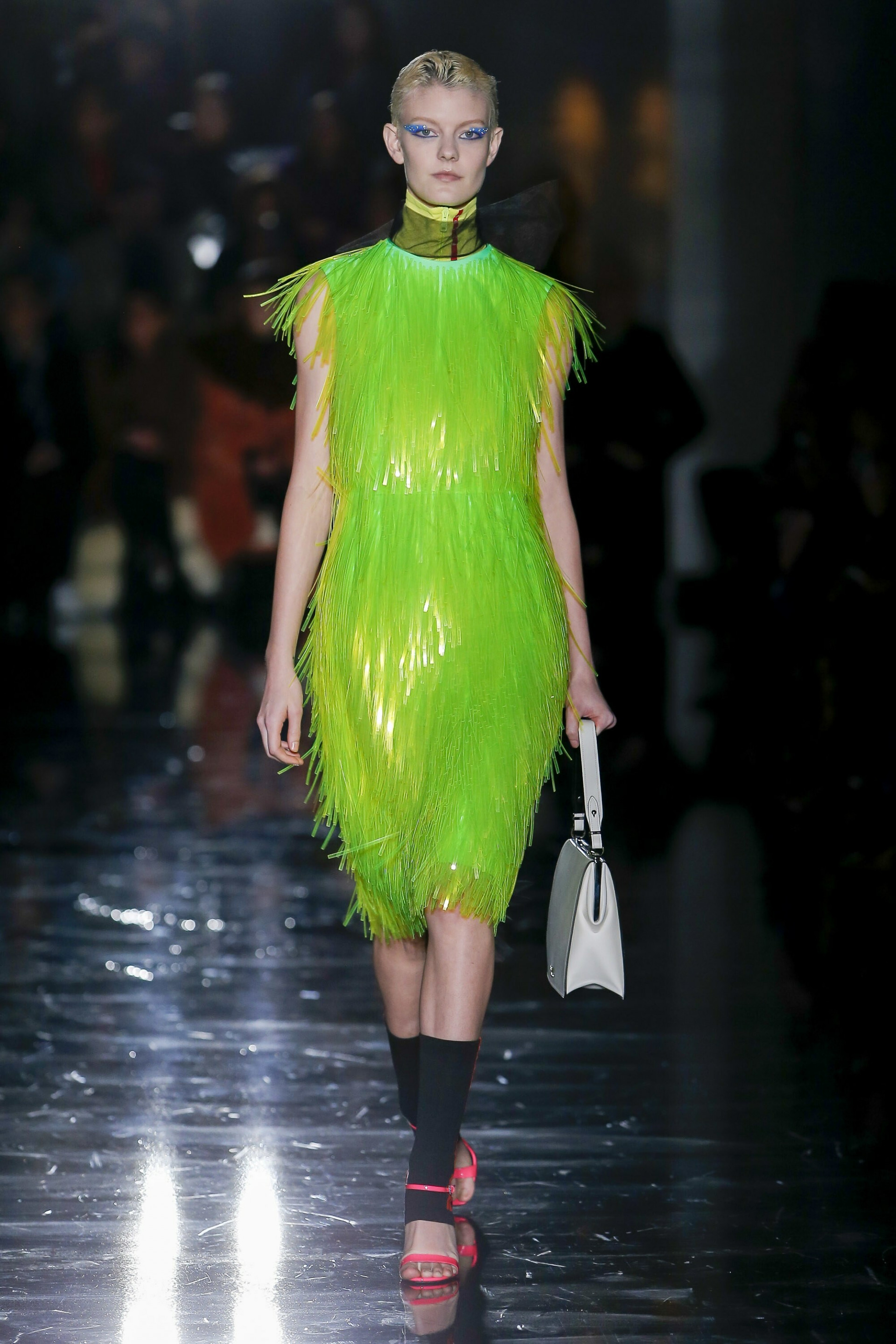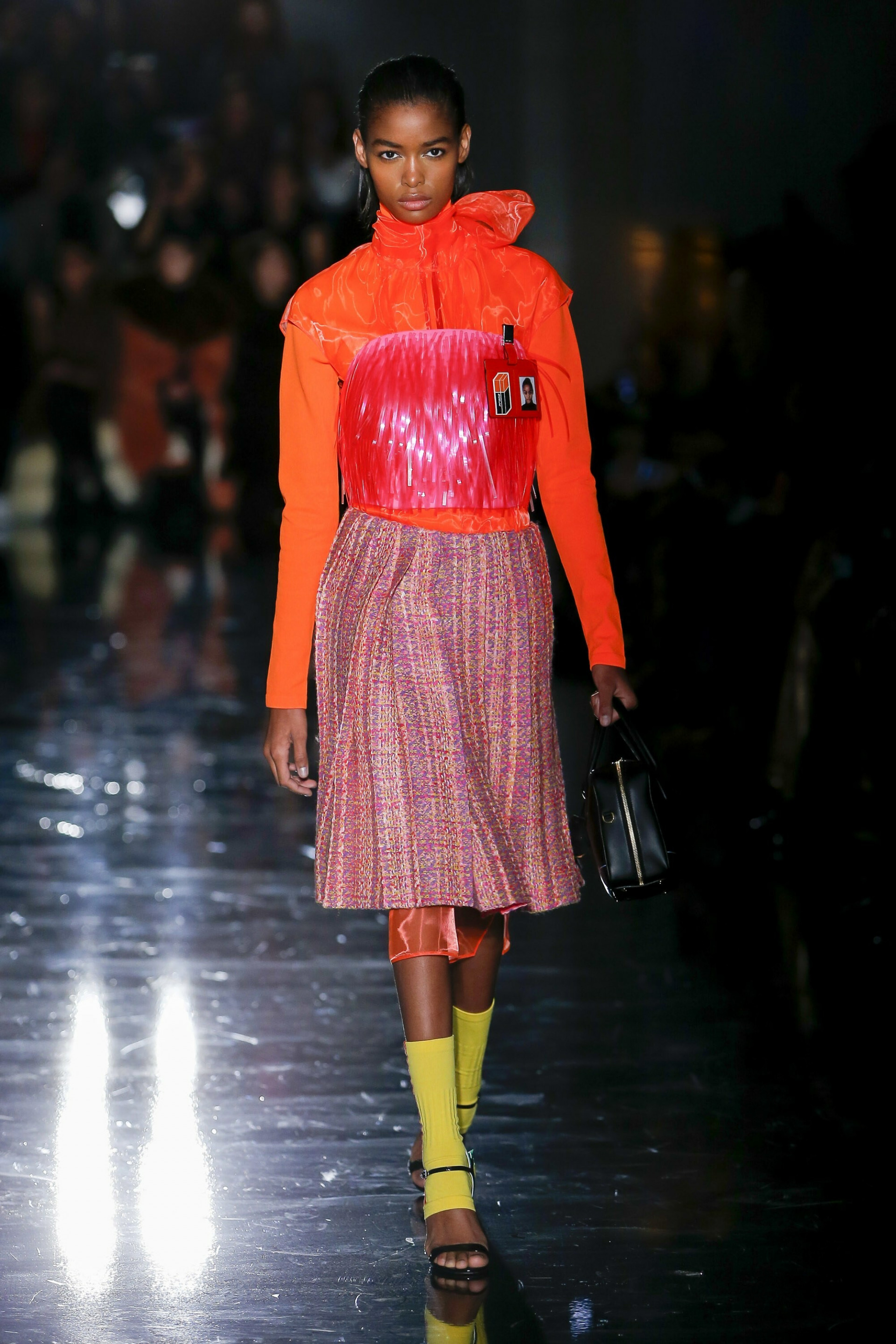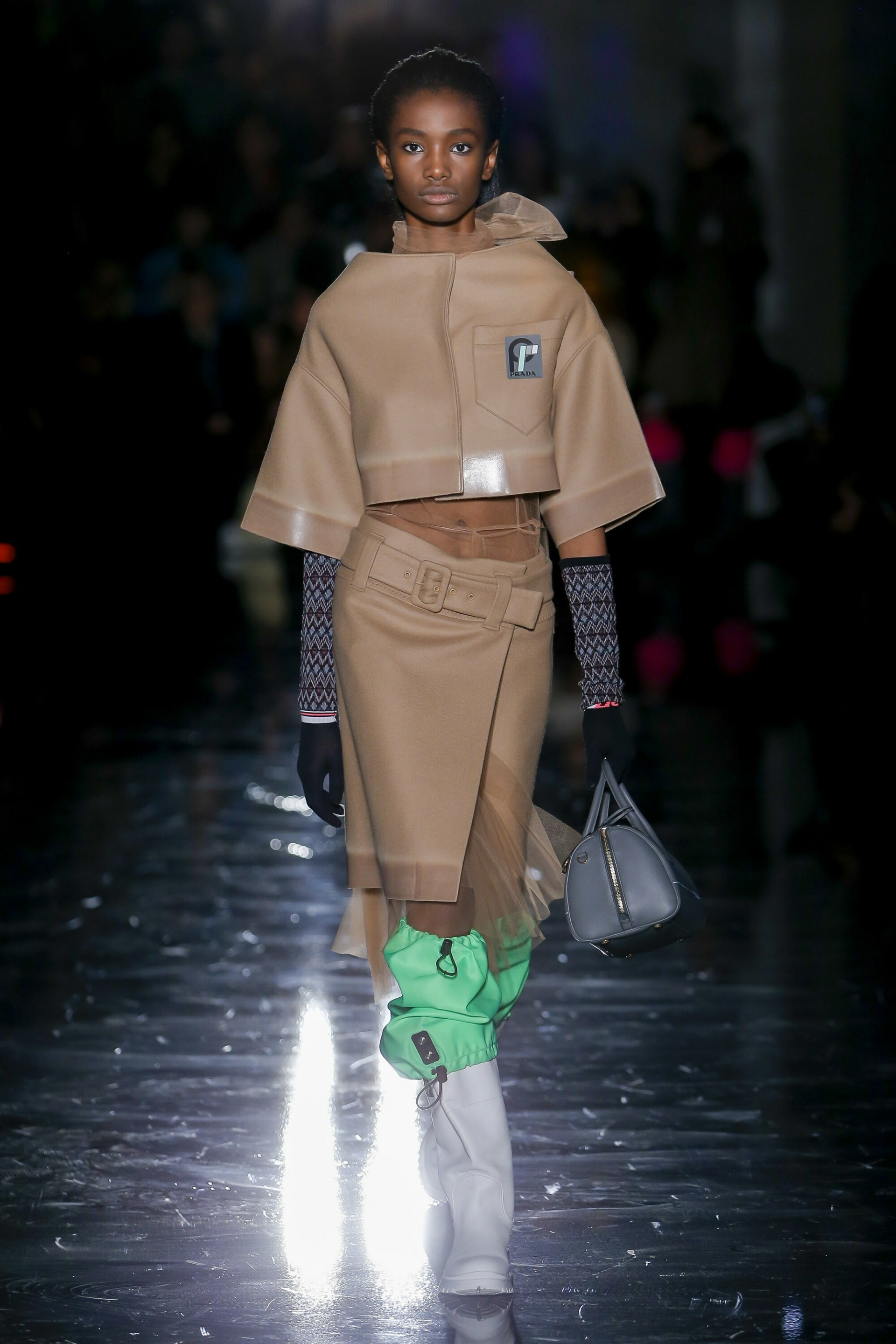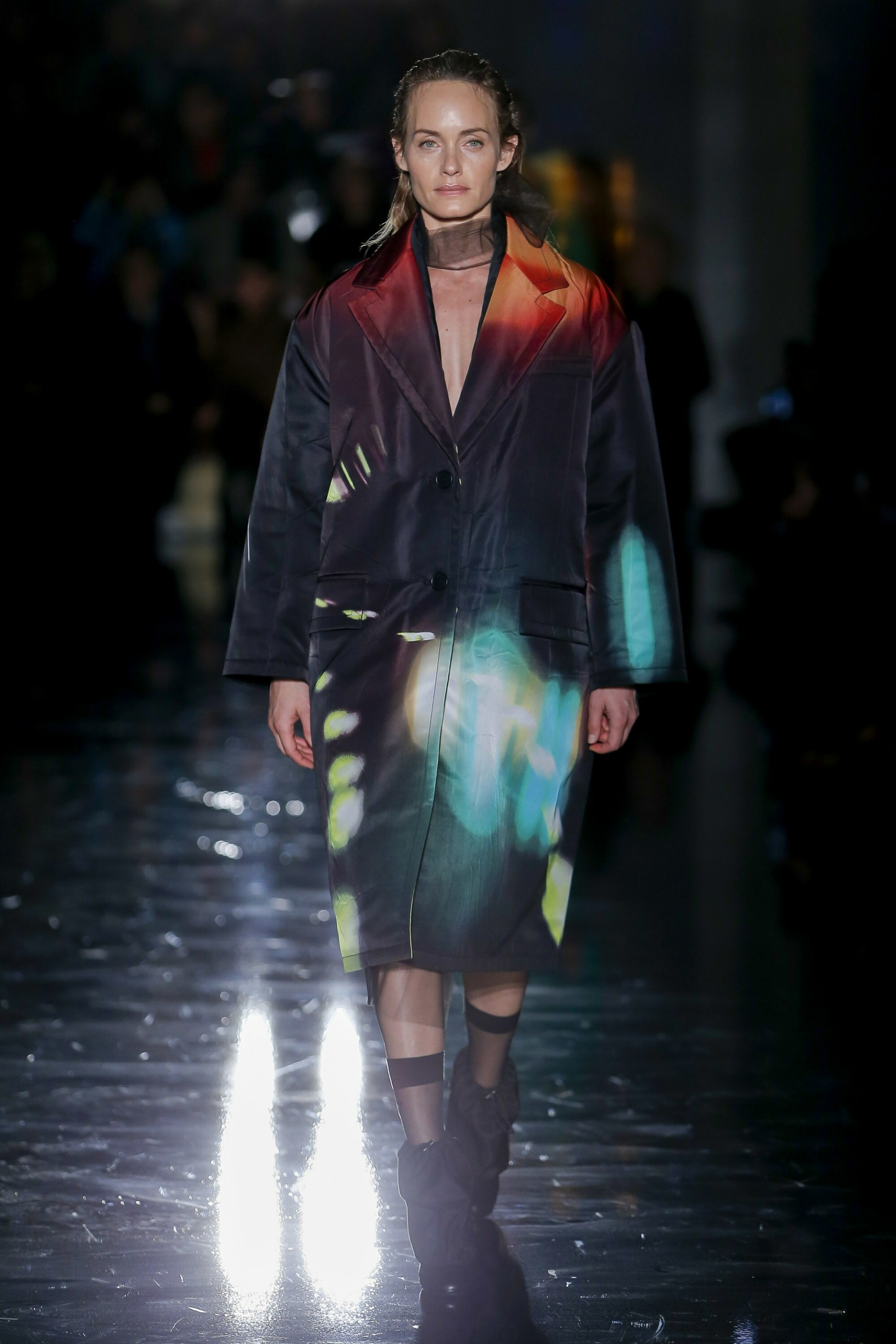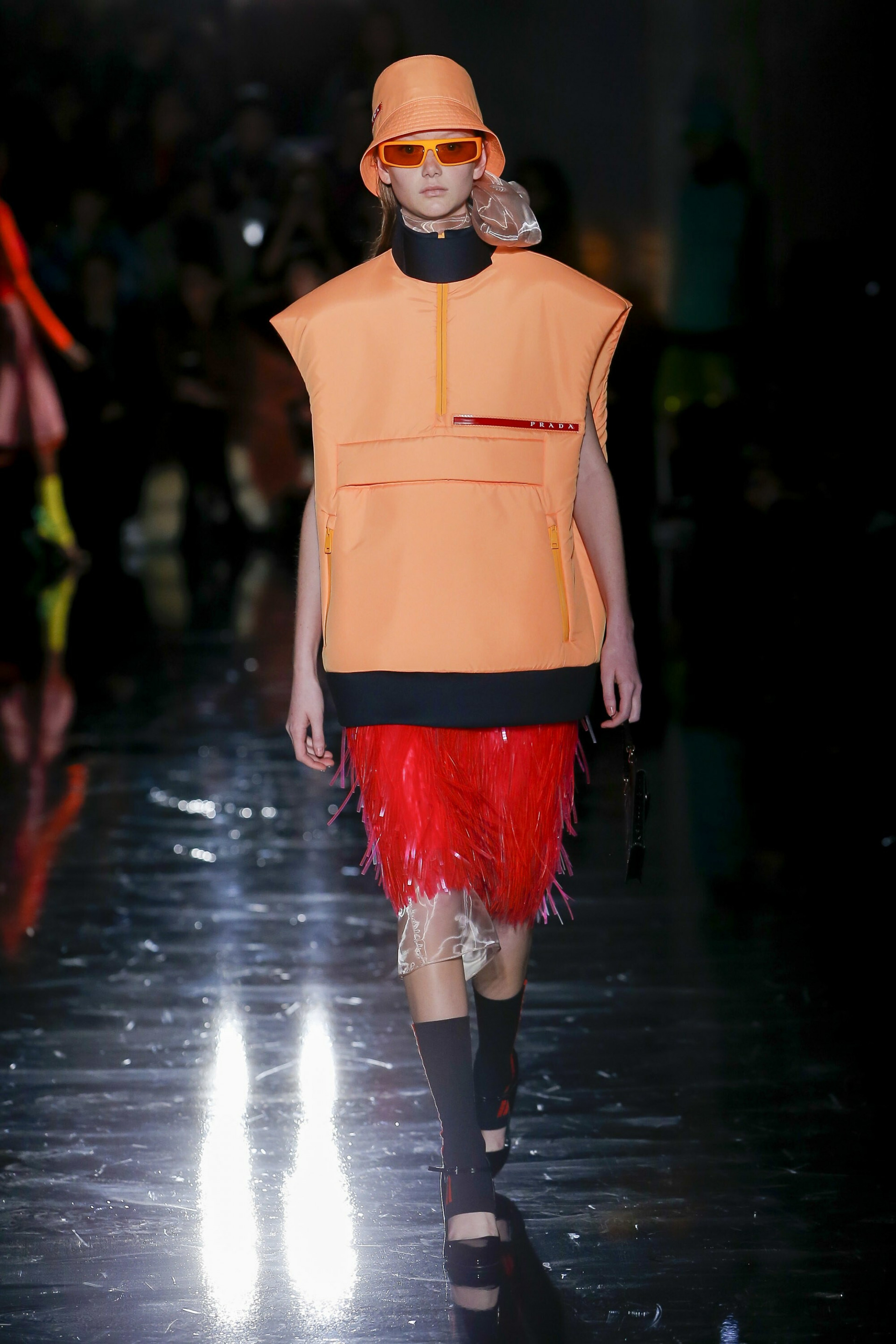 Muiccia Prada's aim with this collection was to encourage women to have the strength to walk out in to the world without fear. The fluorescent colours contrasting with tweed and models wearing construction vests created a challenging and thought provoking experience.
Fendi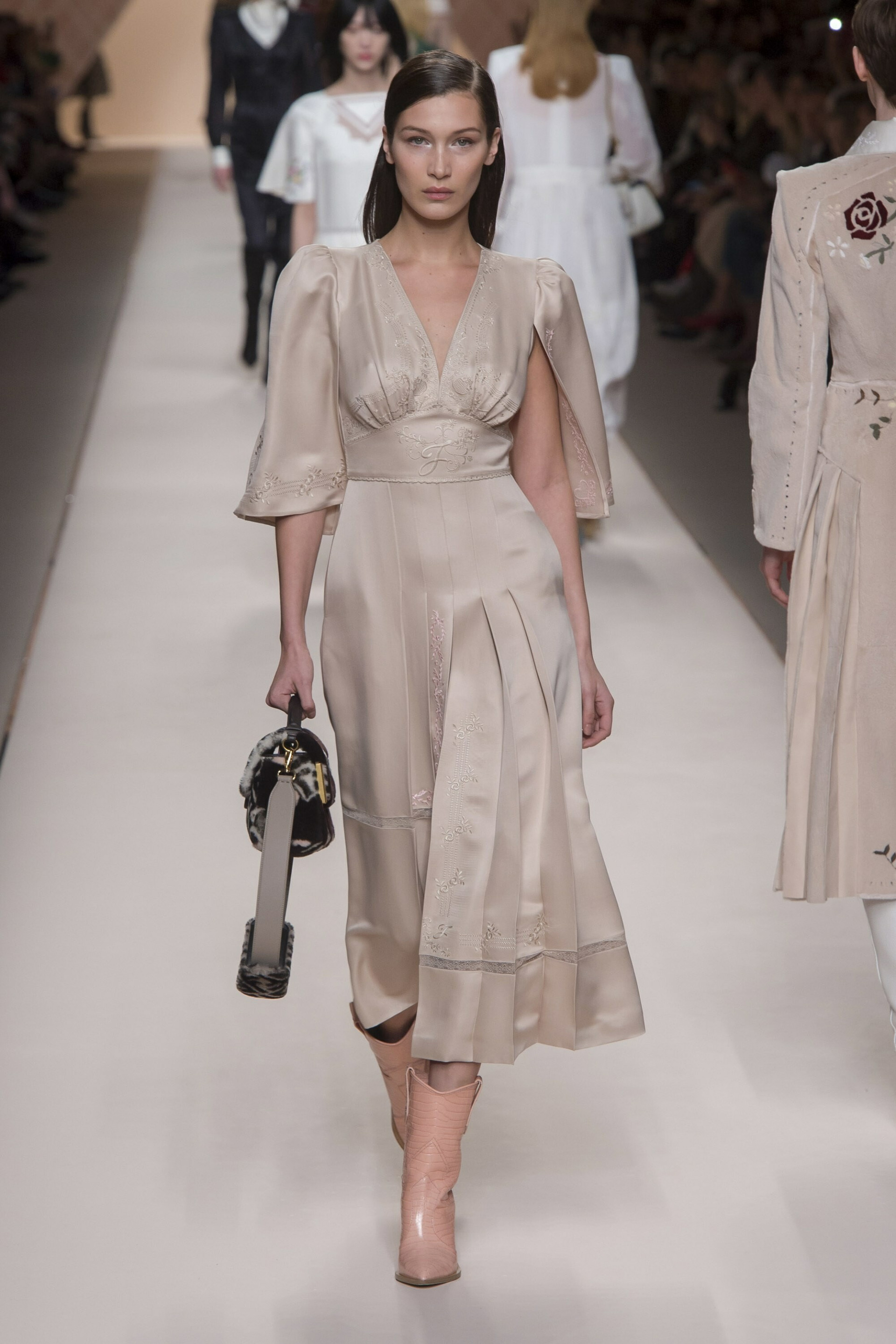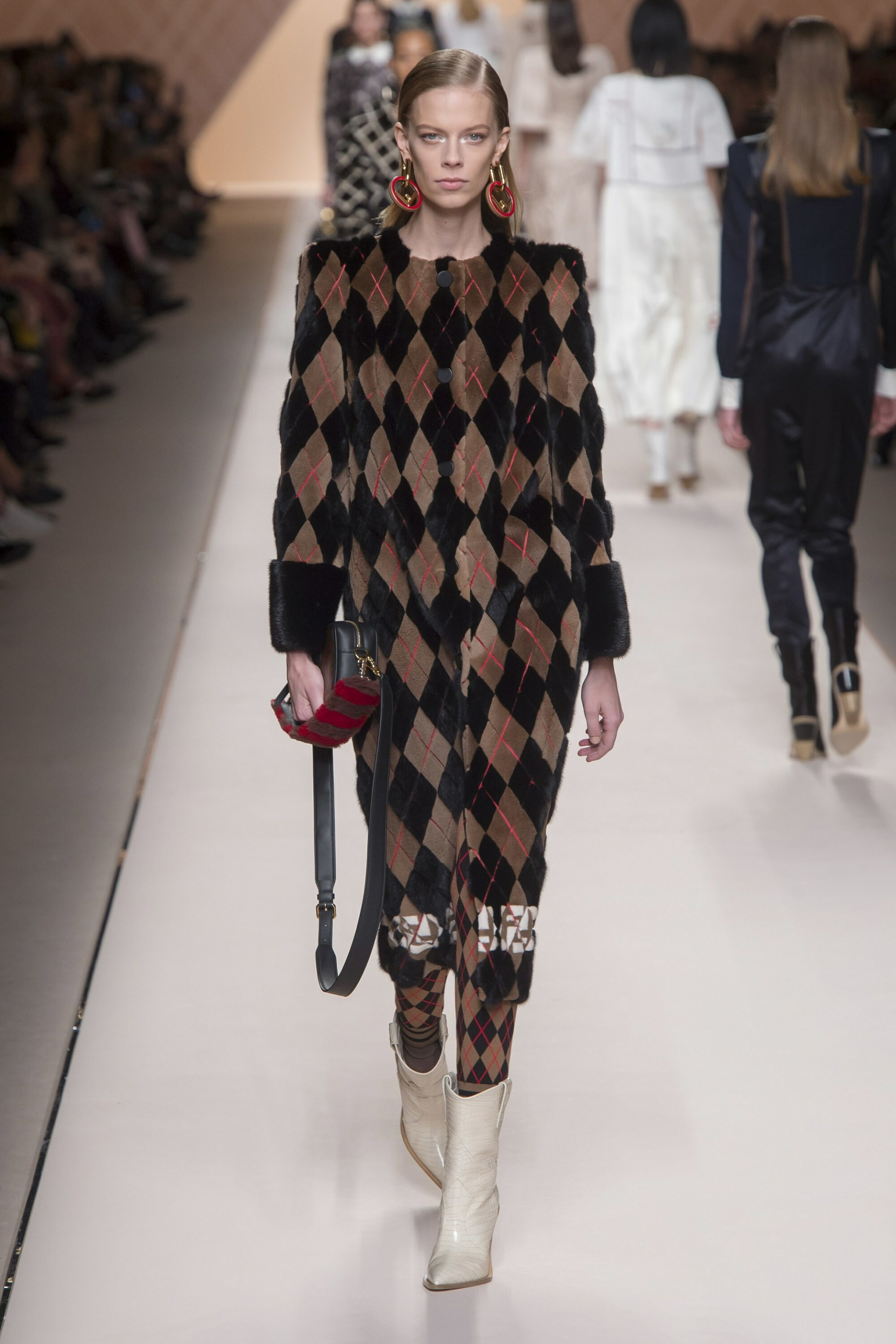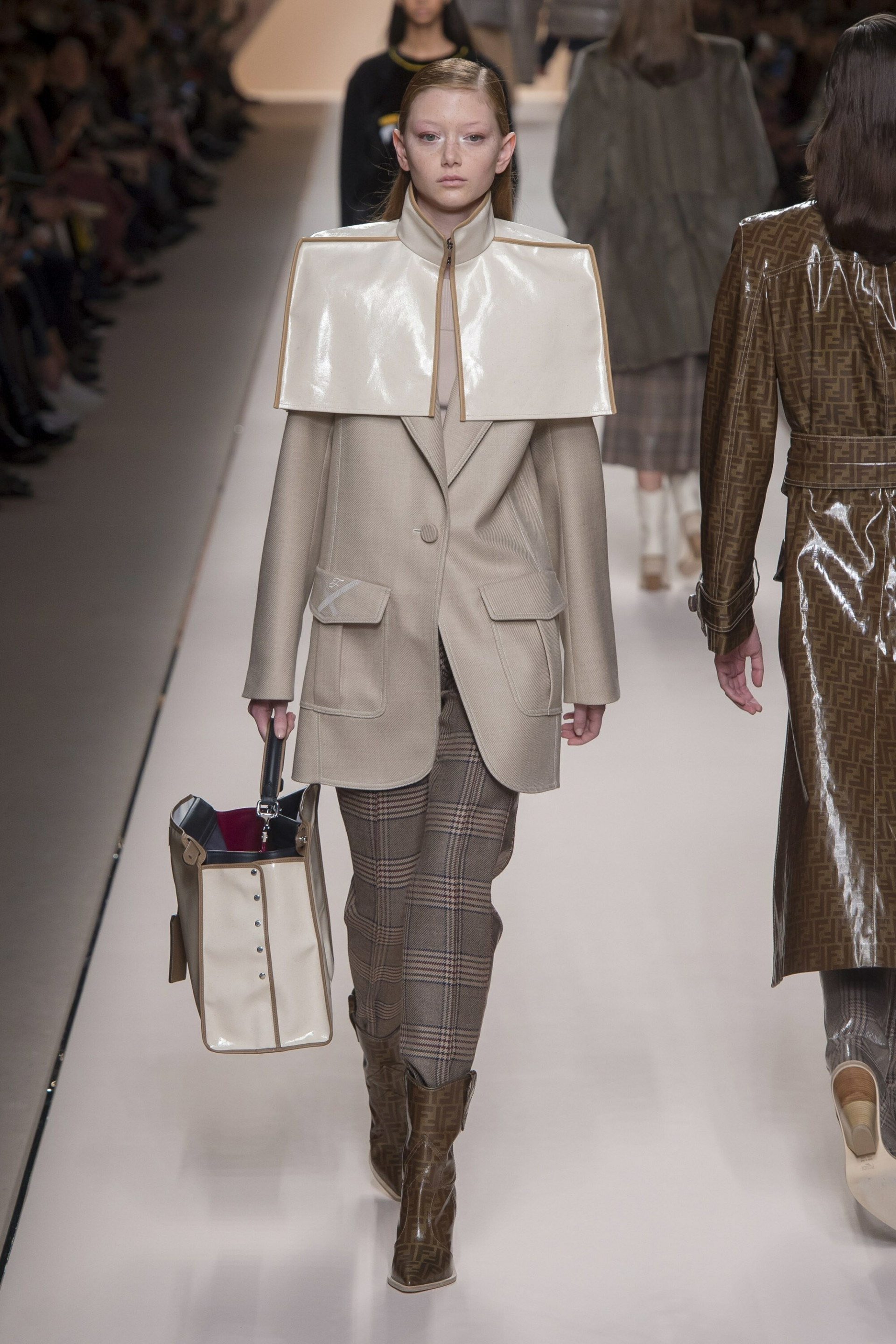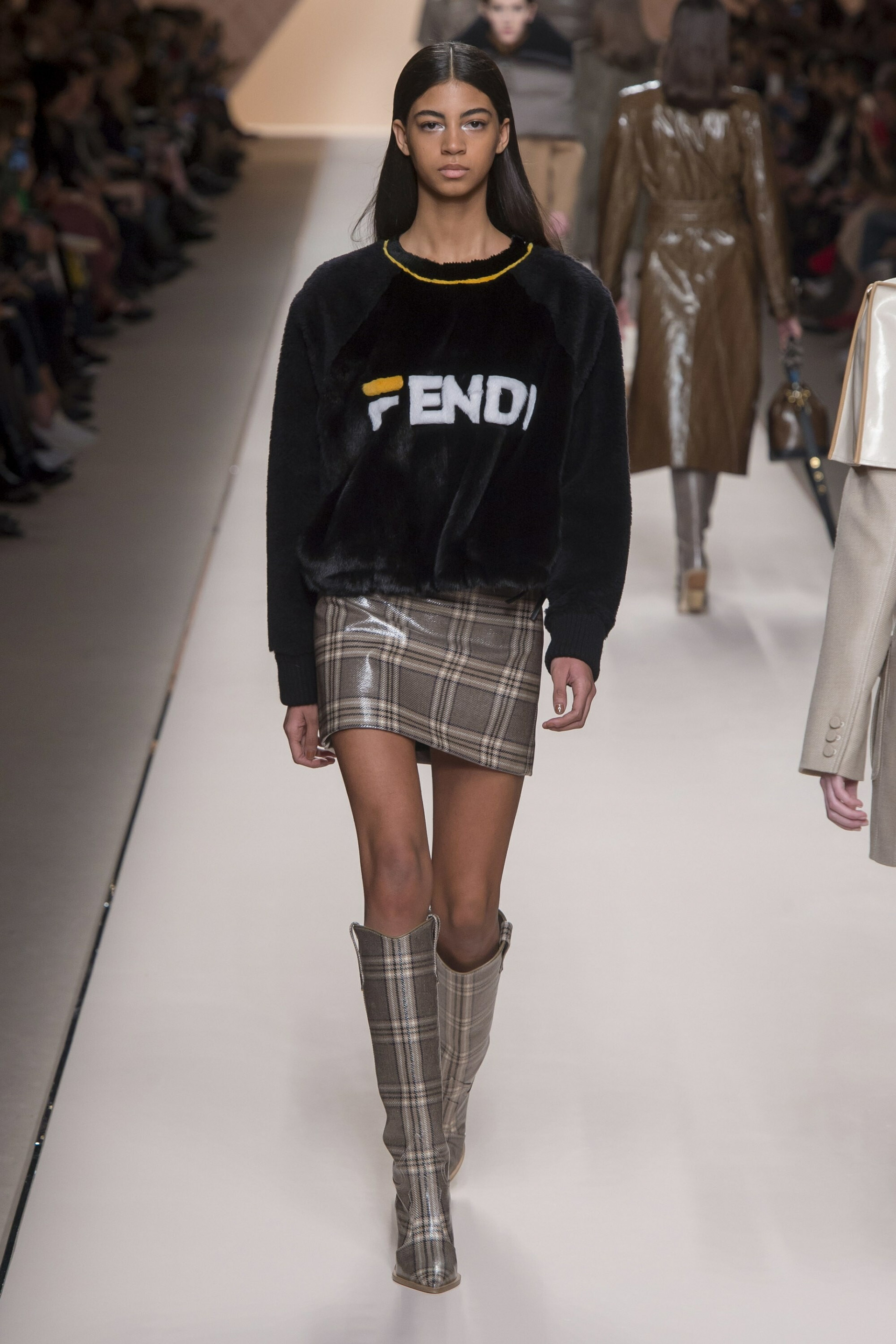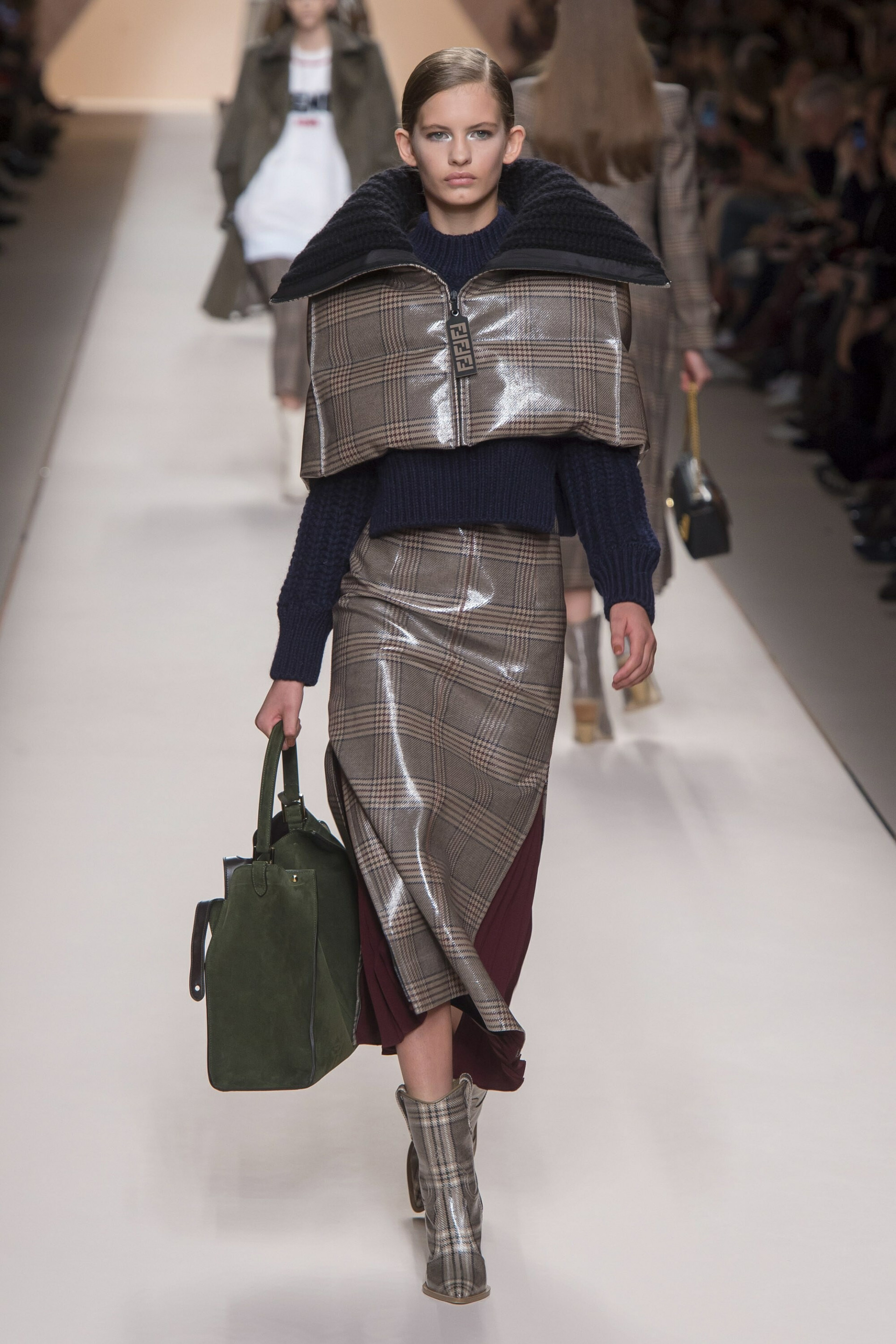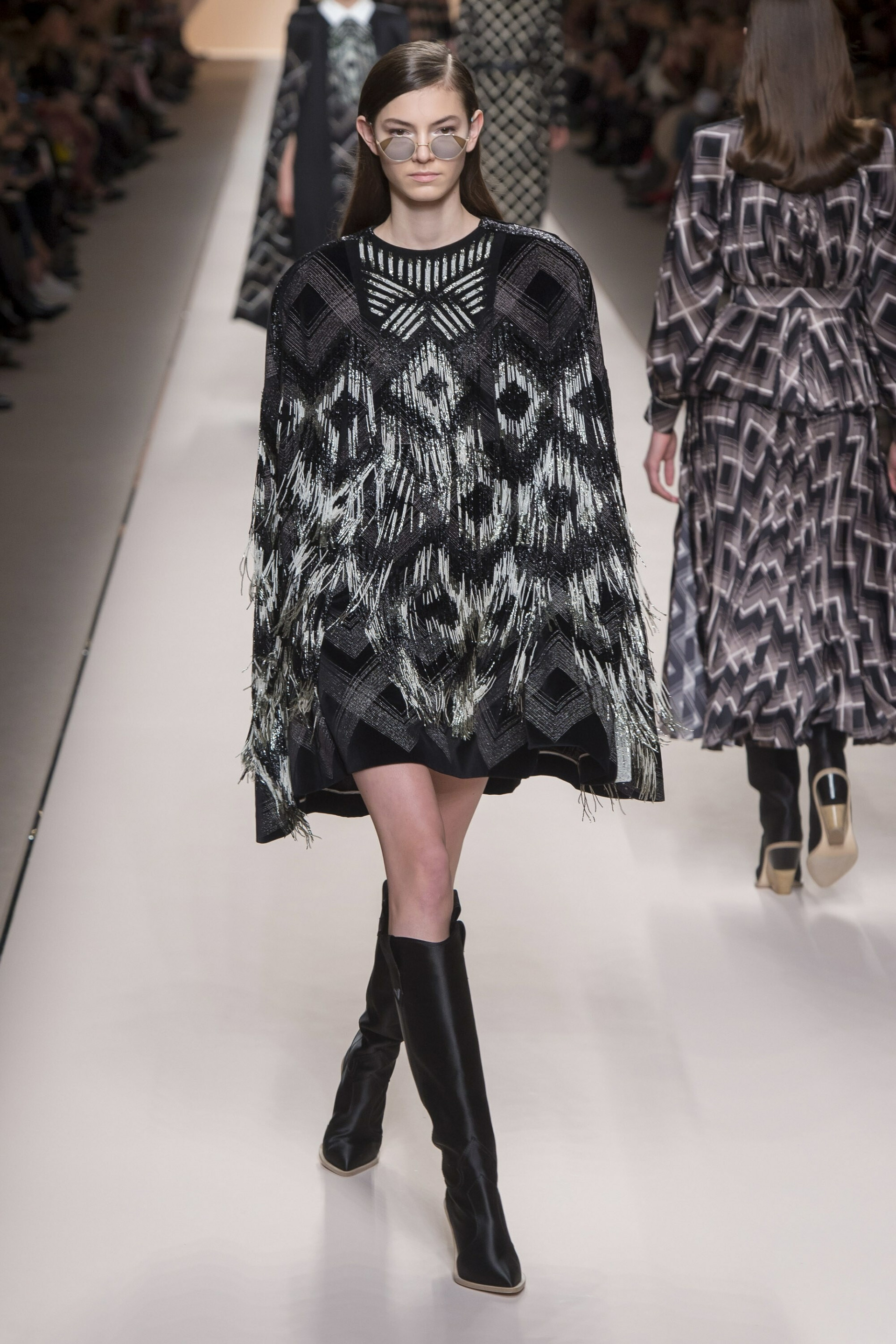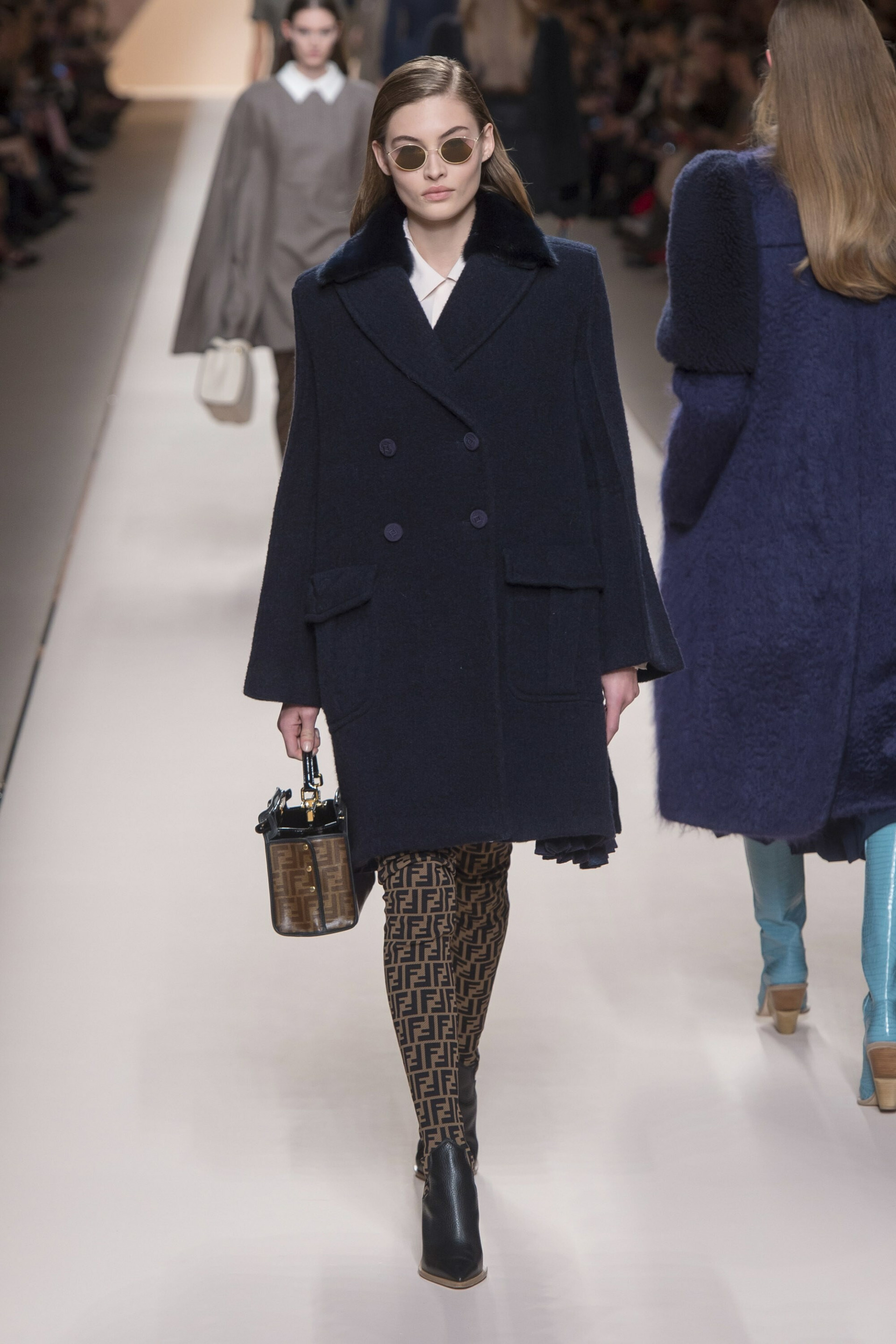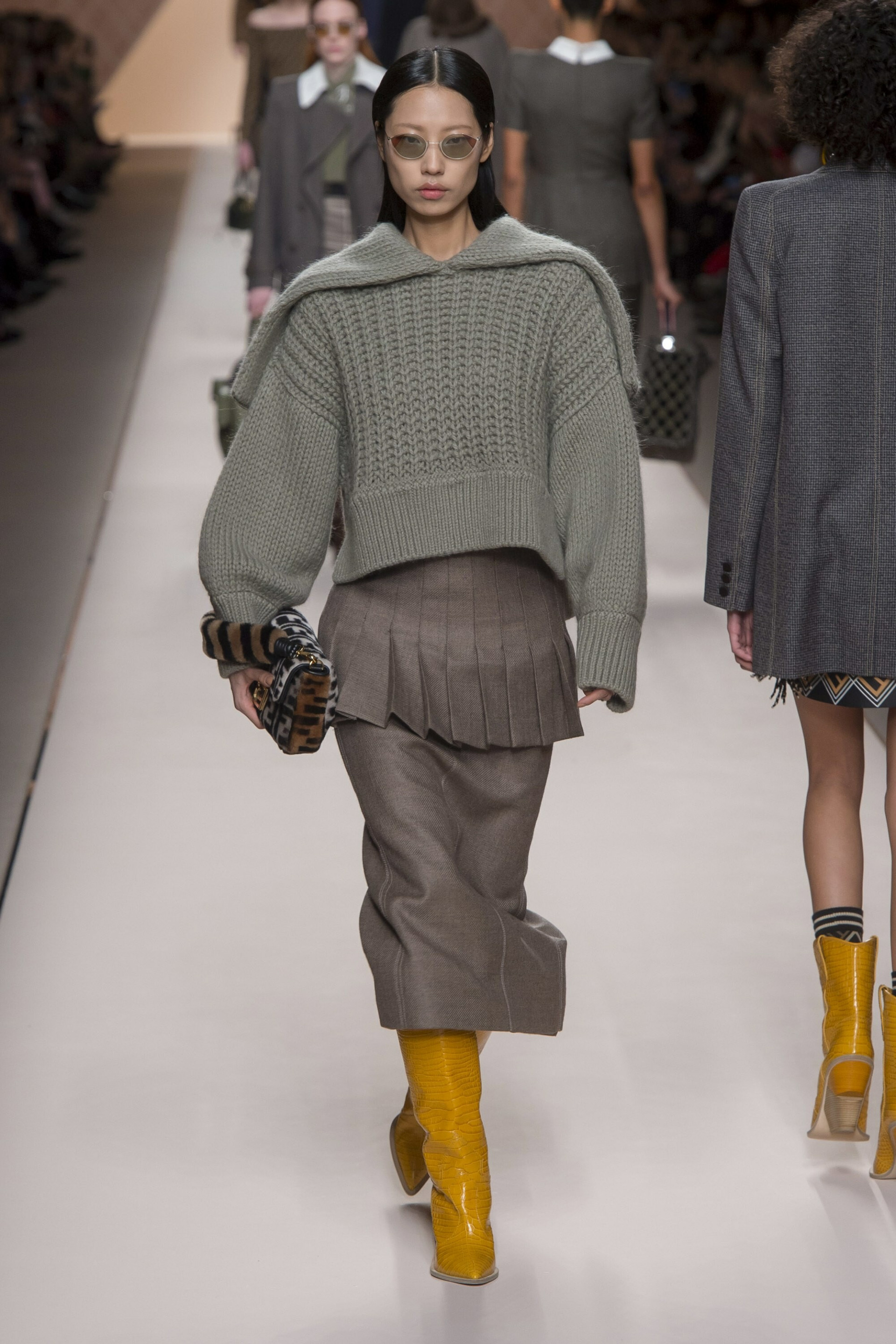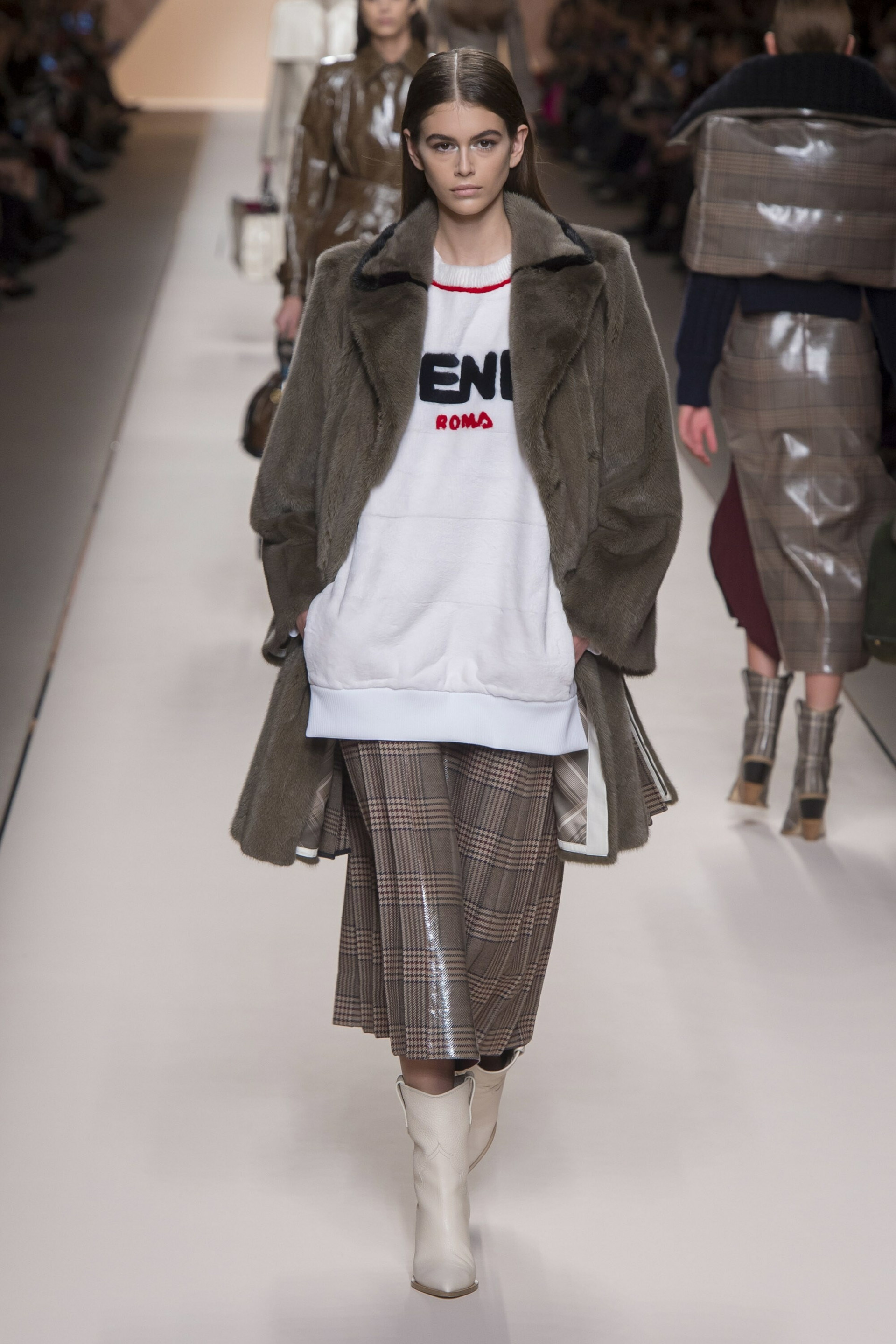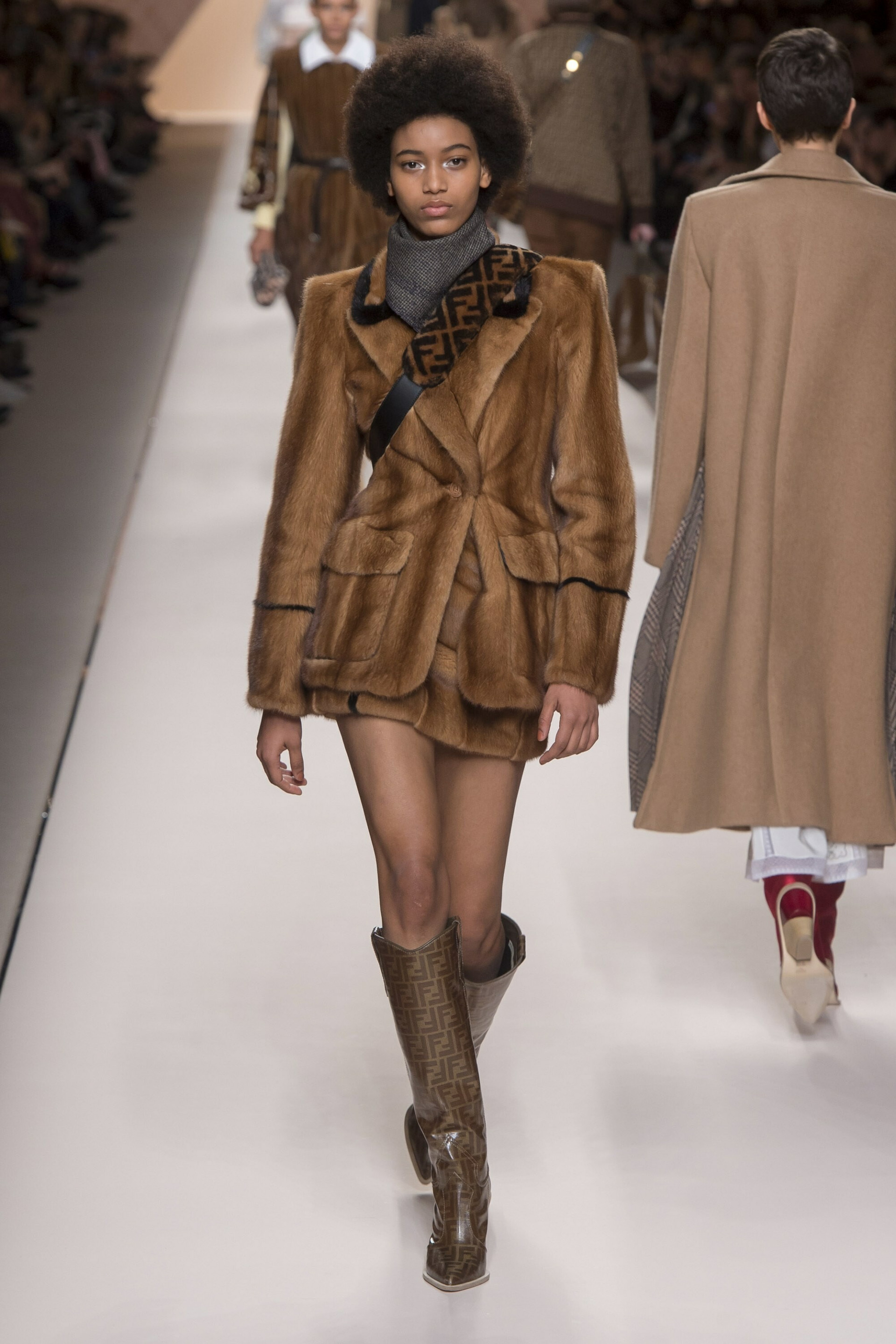 Fendi brought high fashion to Milan with sleek tailored jackets and skirts. But, despite these traditional silhouettes, they also managed to incorporate an element of fun in to these classic styles, notably by matching all of the outfits with cowboy boots.
Dolce and Gabbana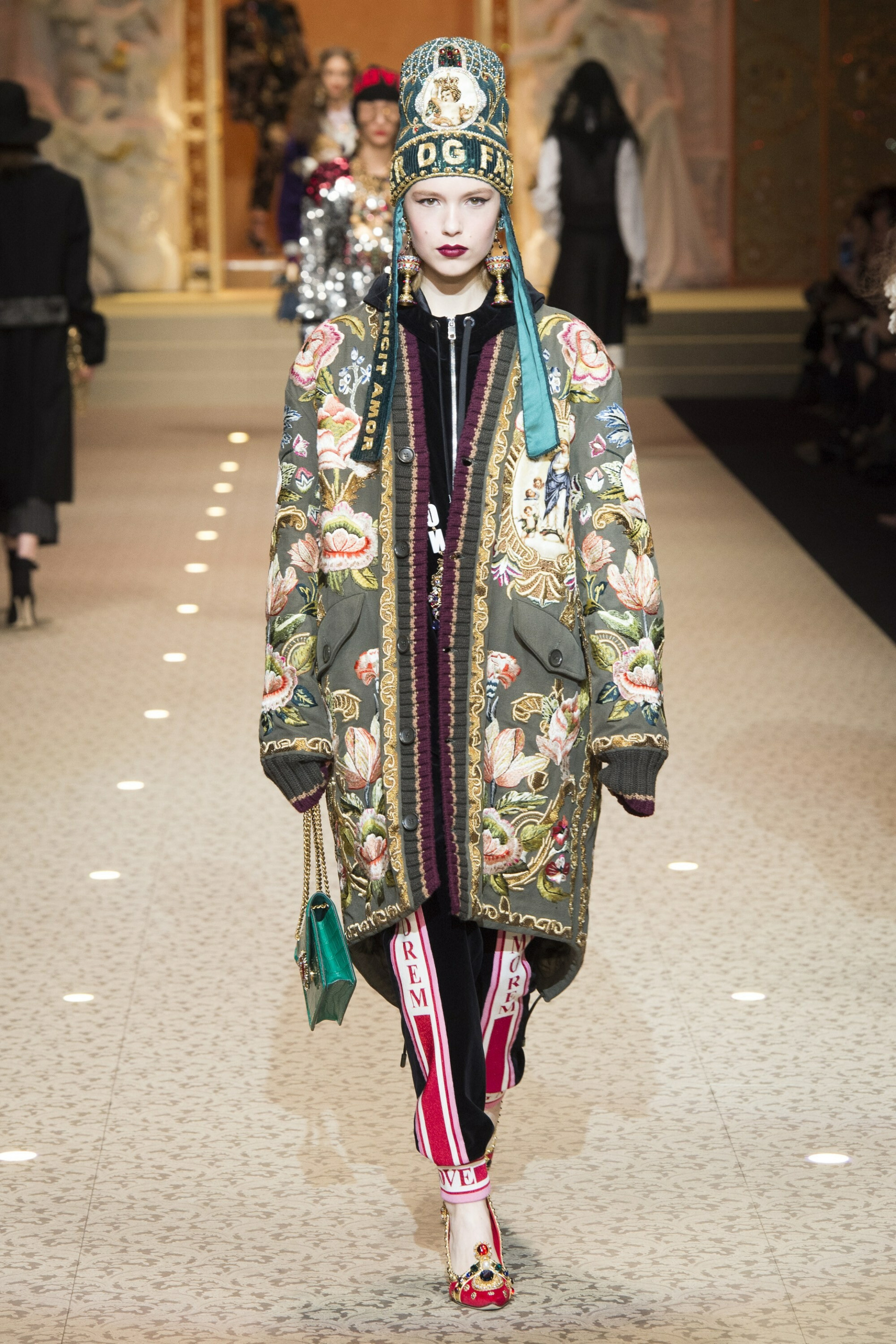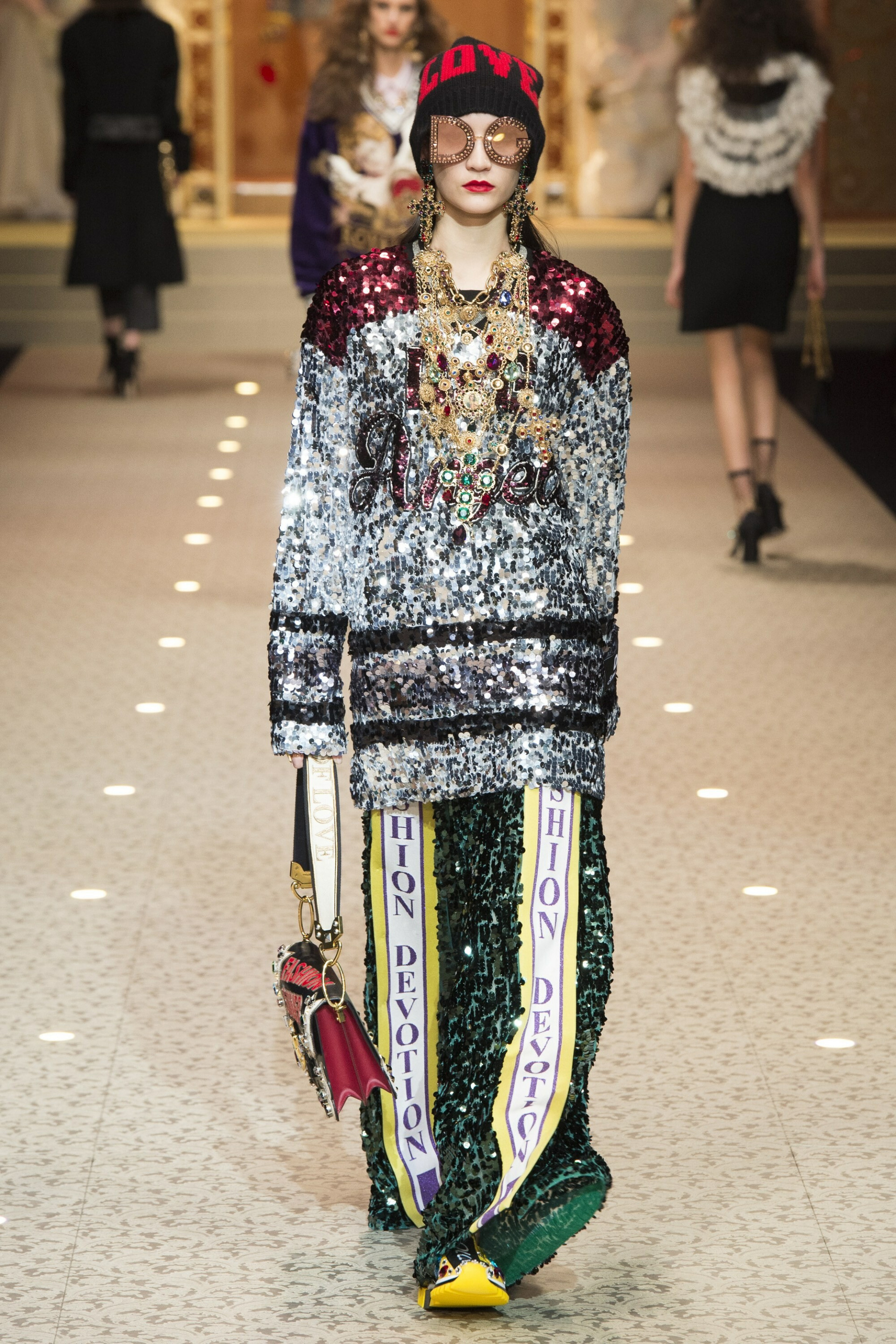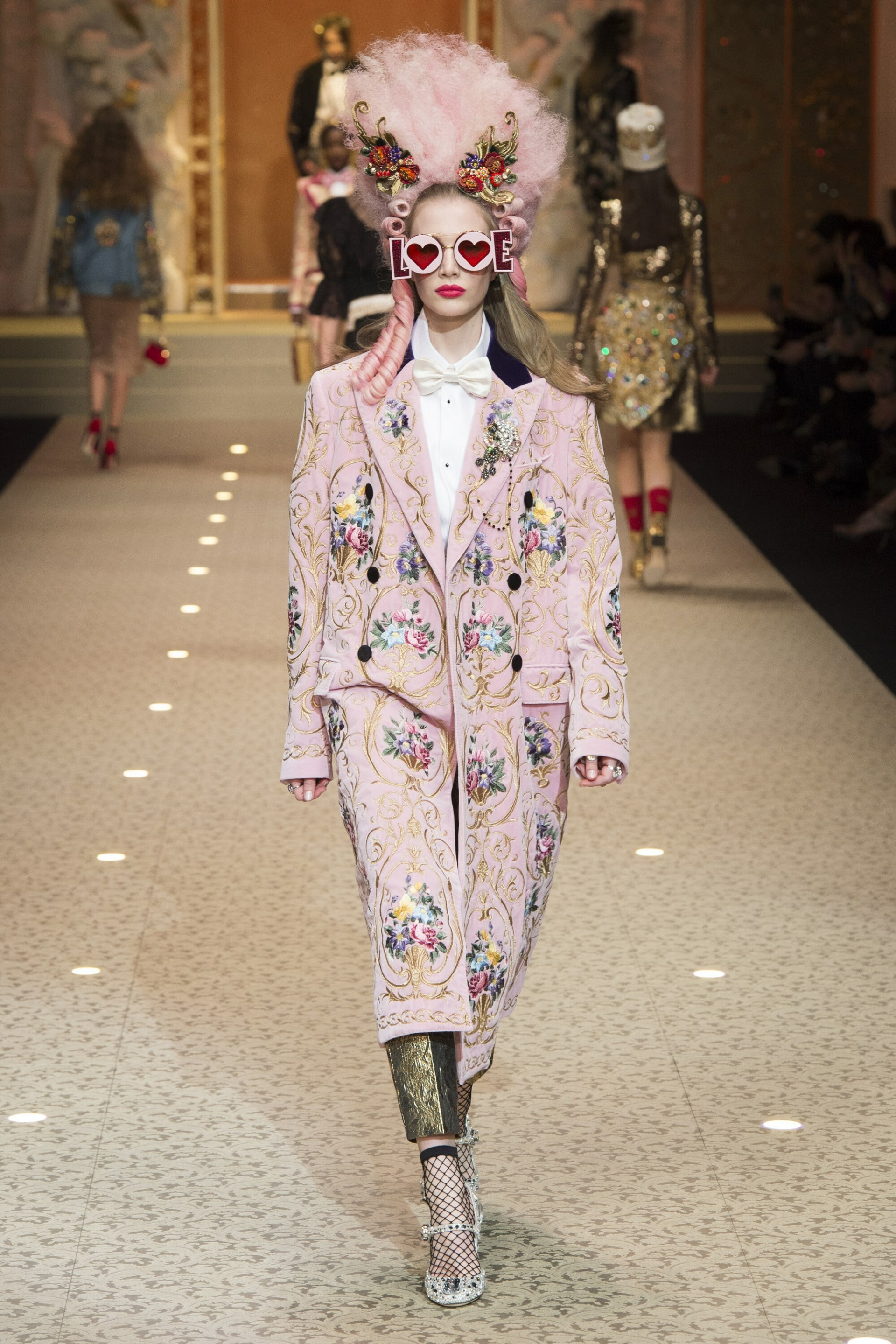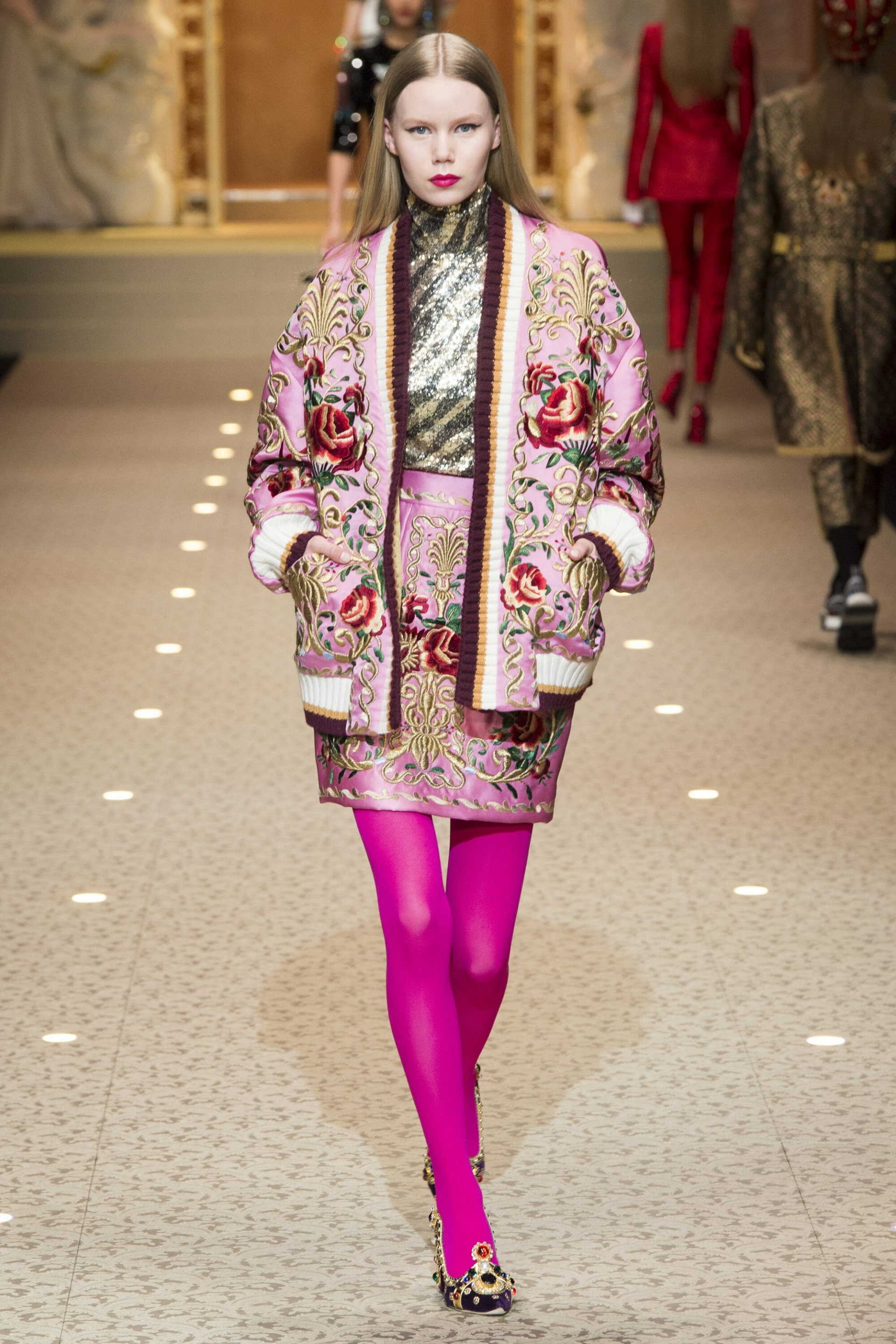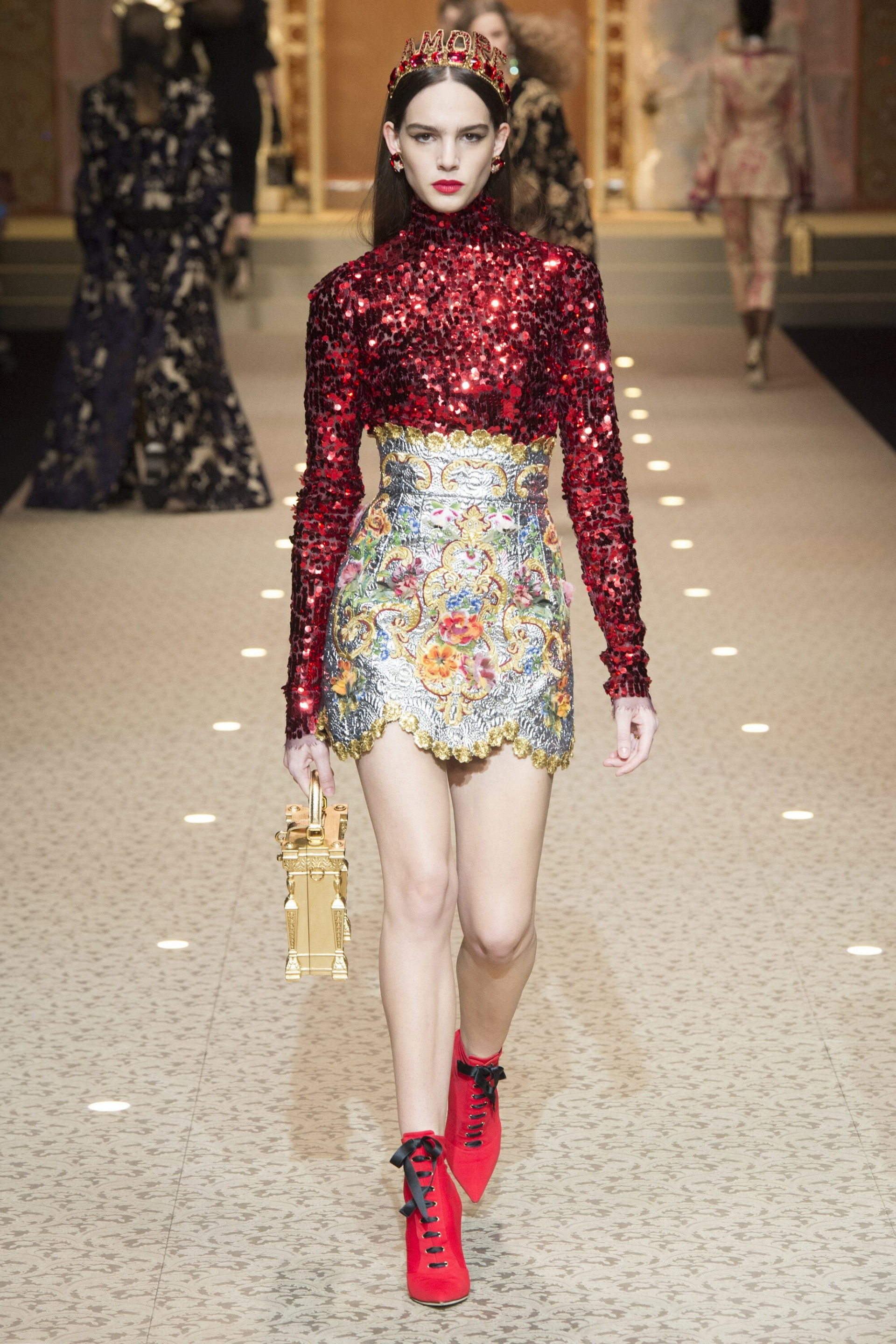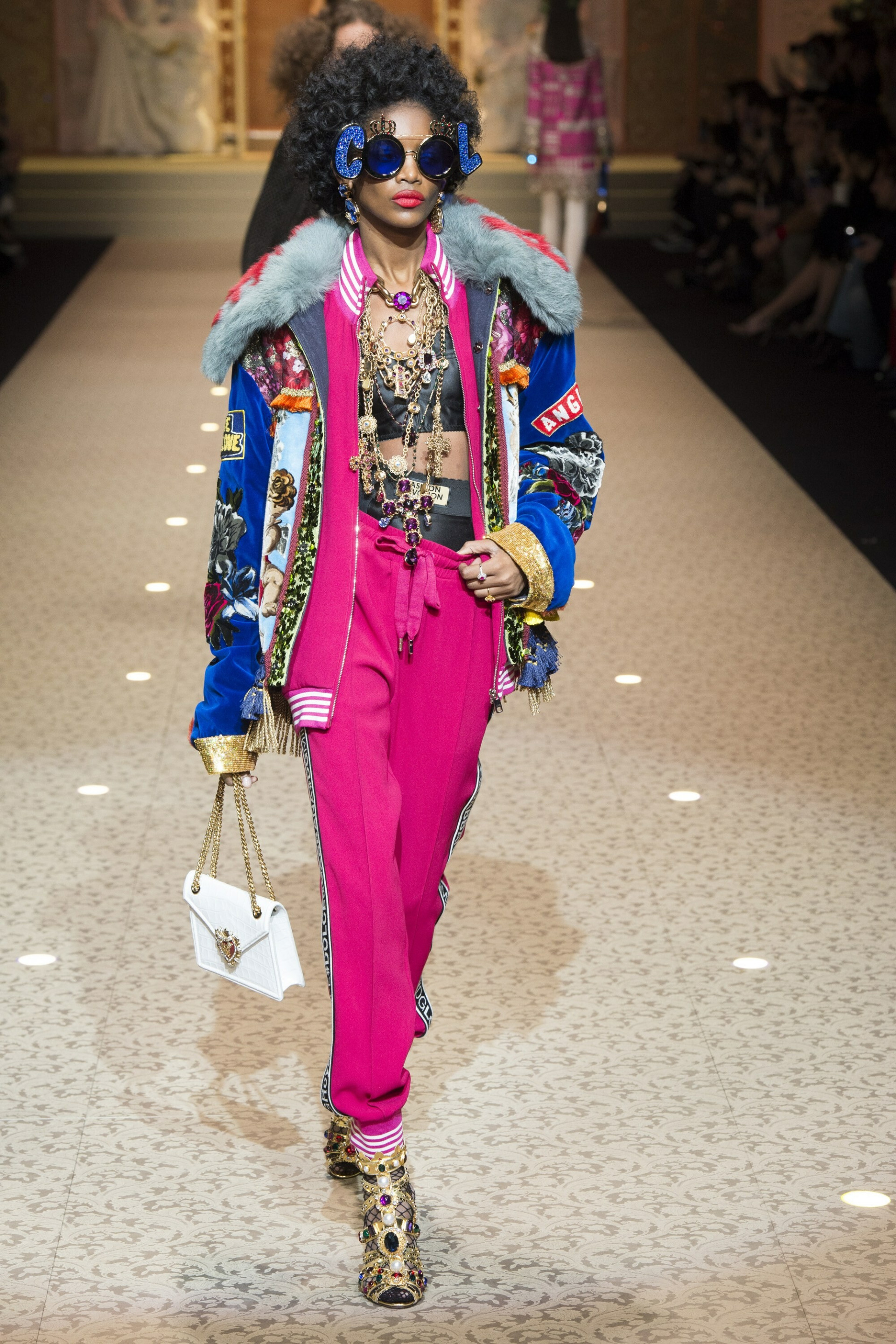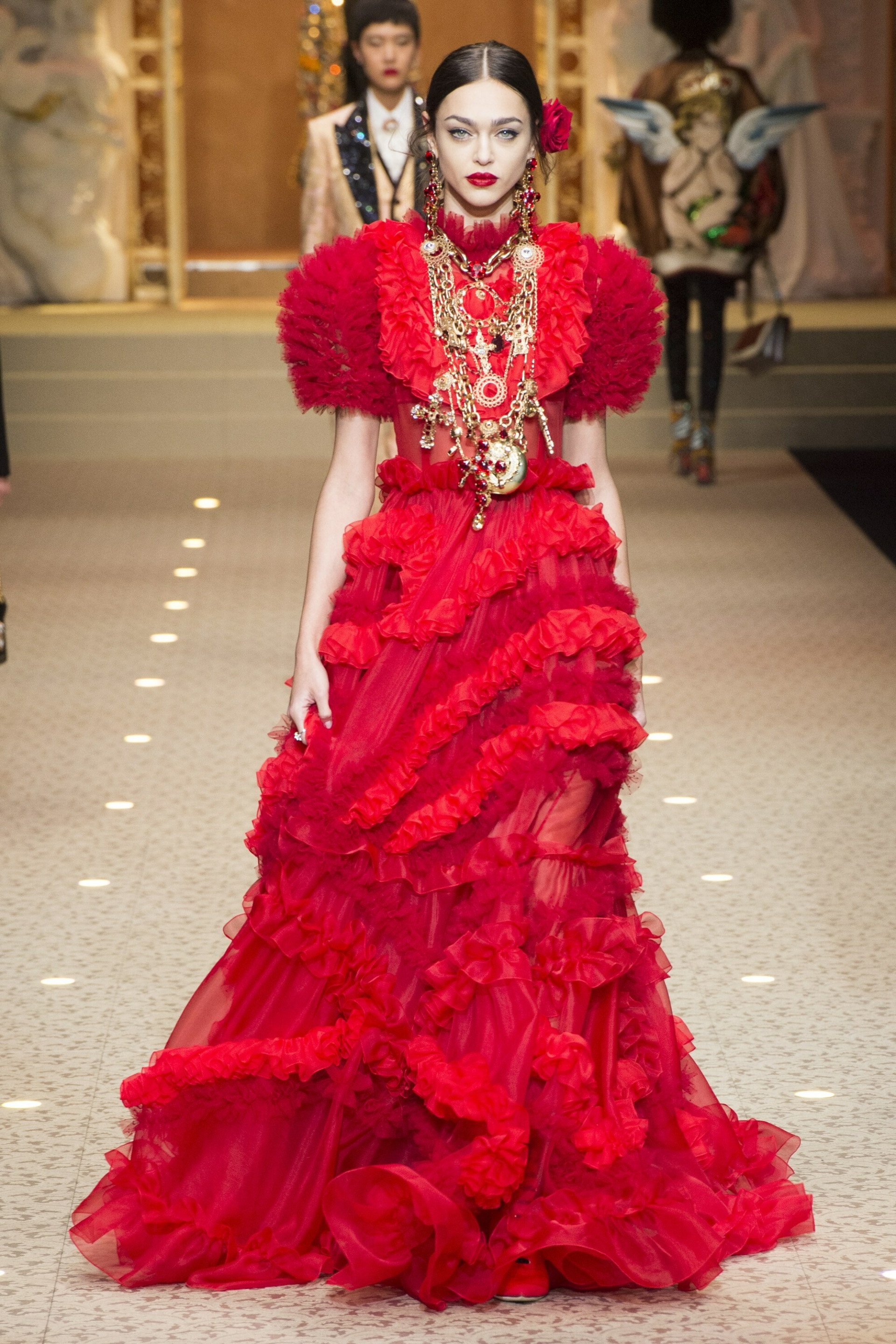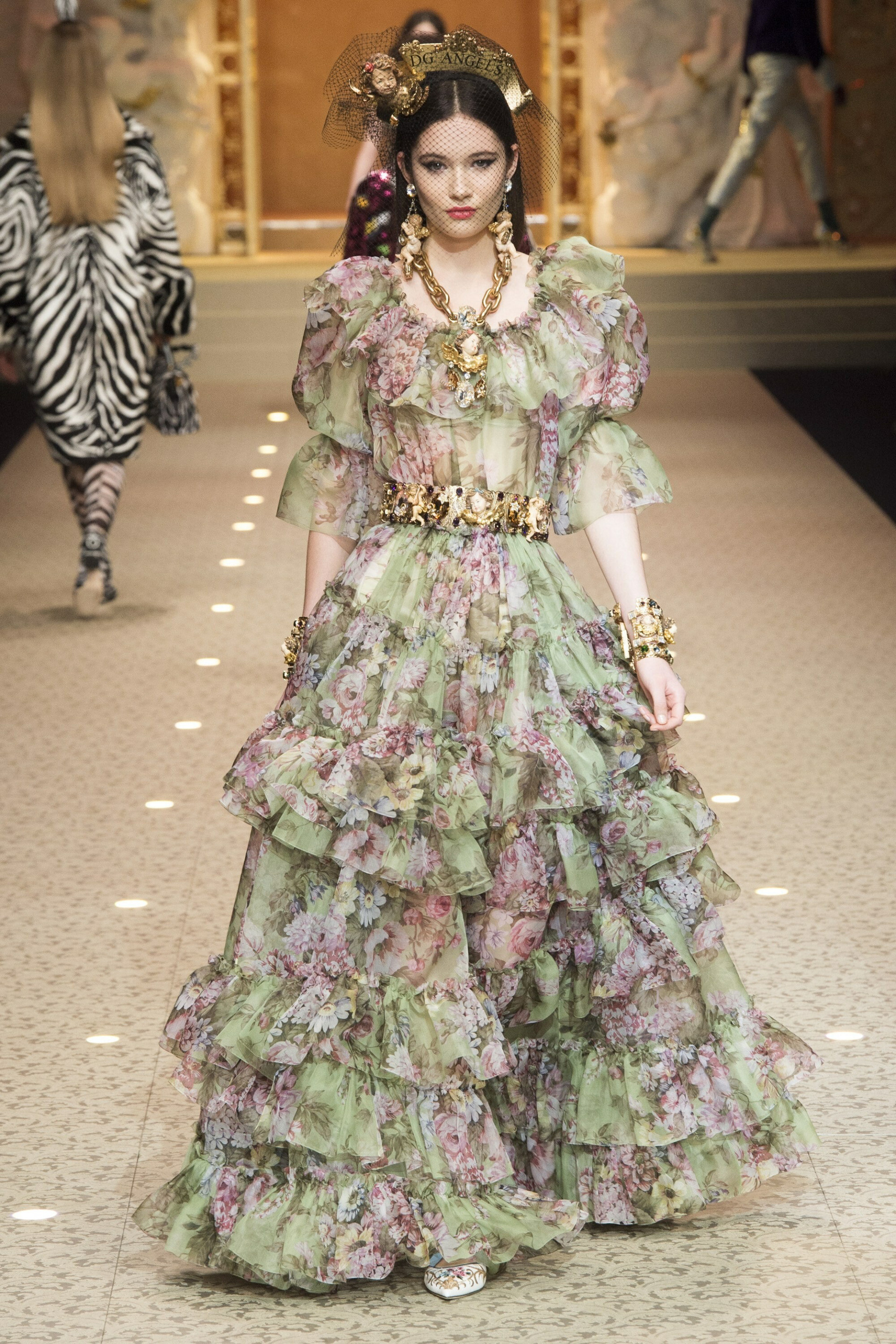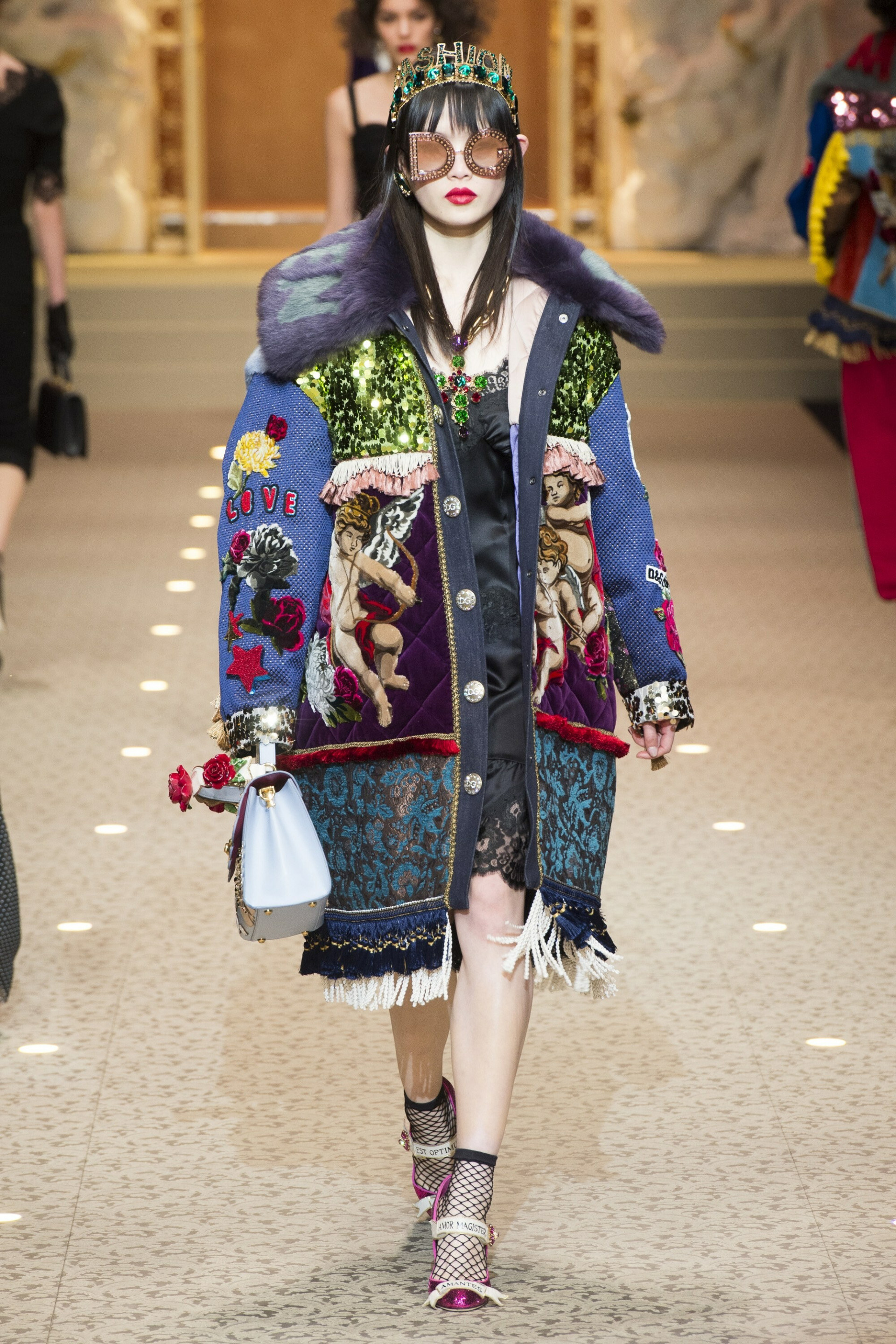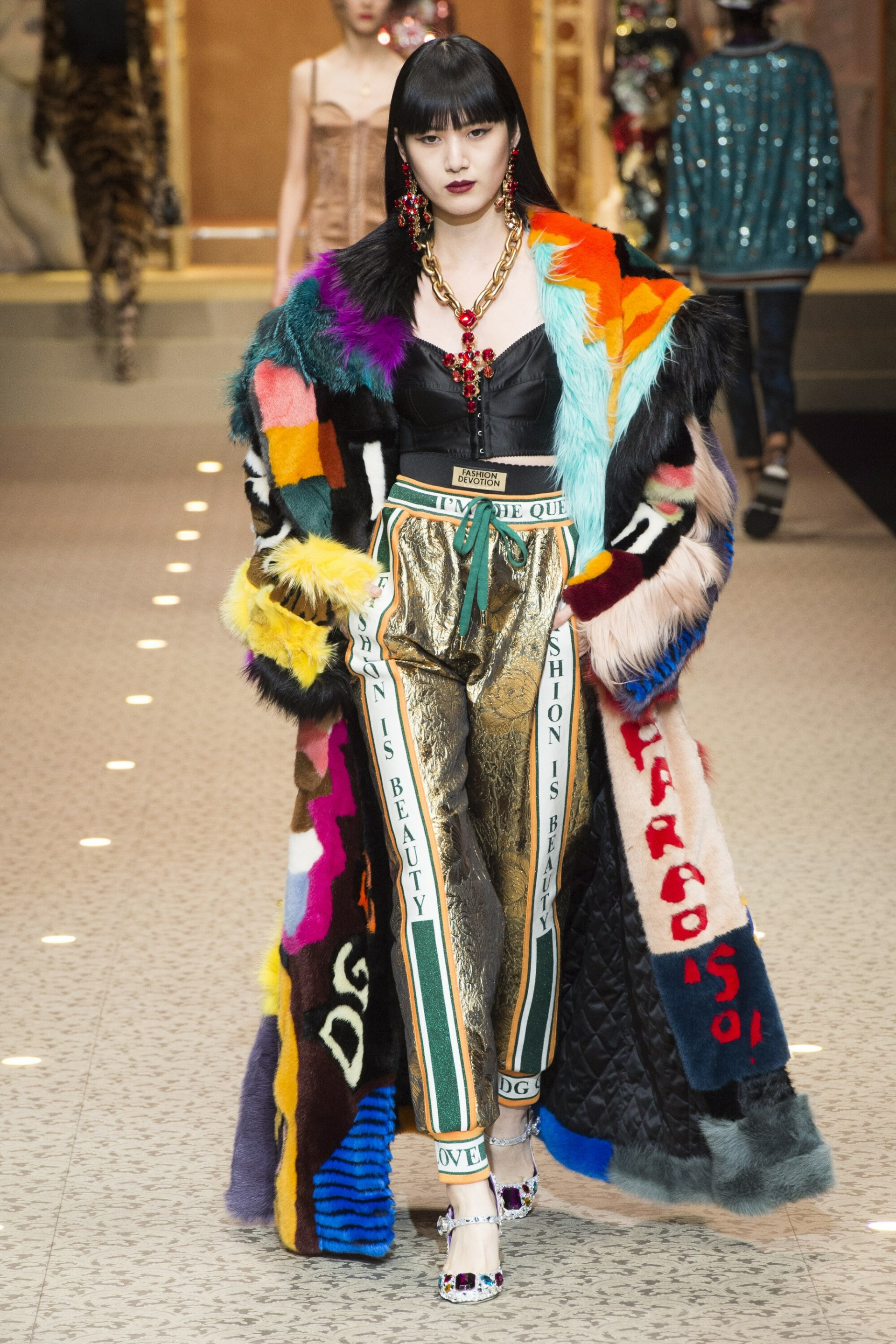 Religion served as a recurring theme throughout Dolce and Gabbana's Autumn Winter collection. It was a show of opposites from tasteful, tailored suits to ostentatious coats and traditional religious undertones versus drones which, in a very post-human turn of events, were used to display their bag collection.
Gucci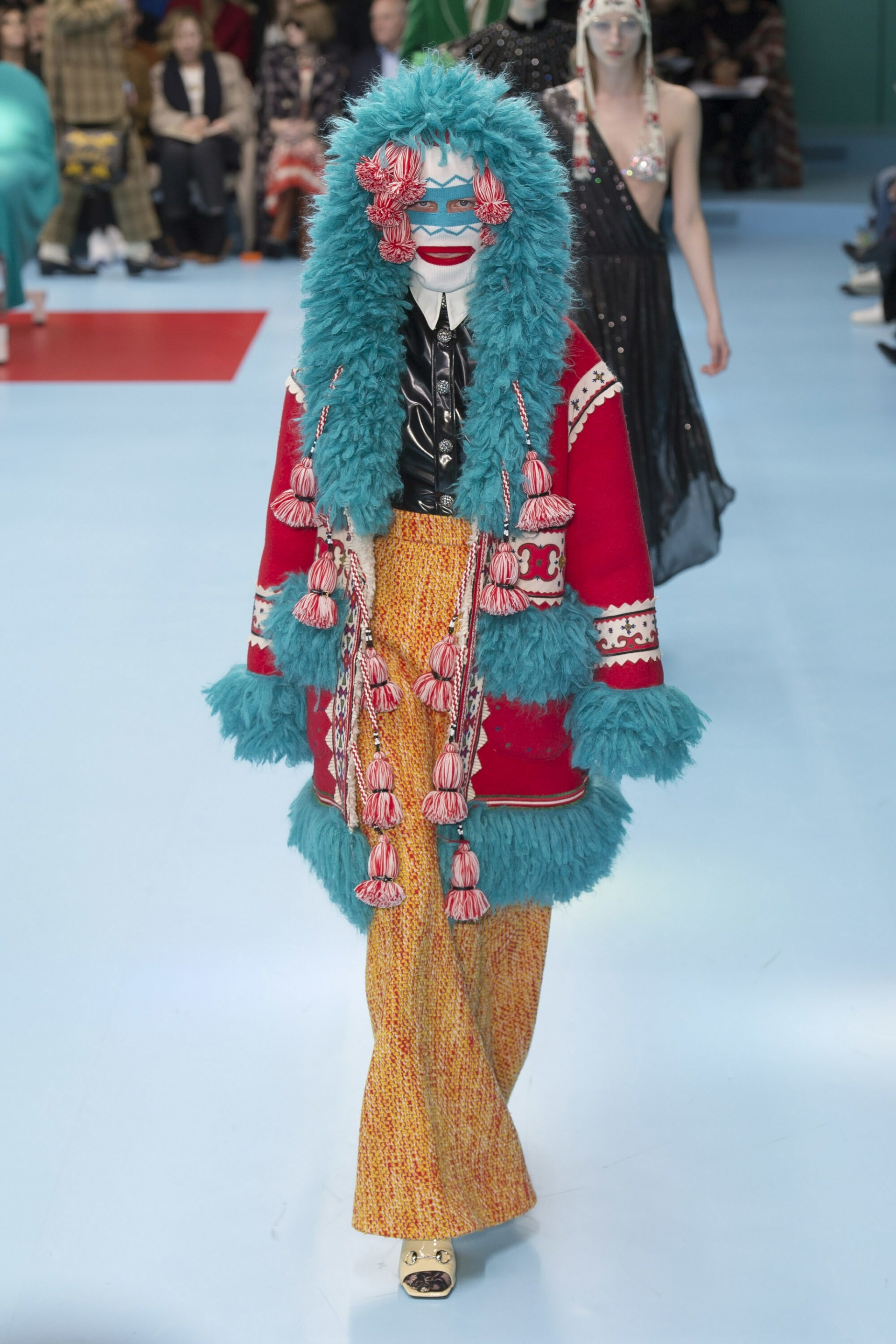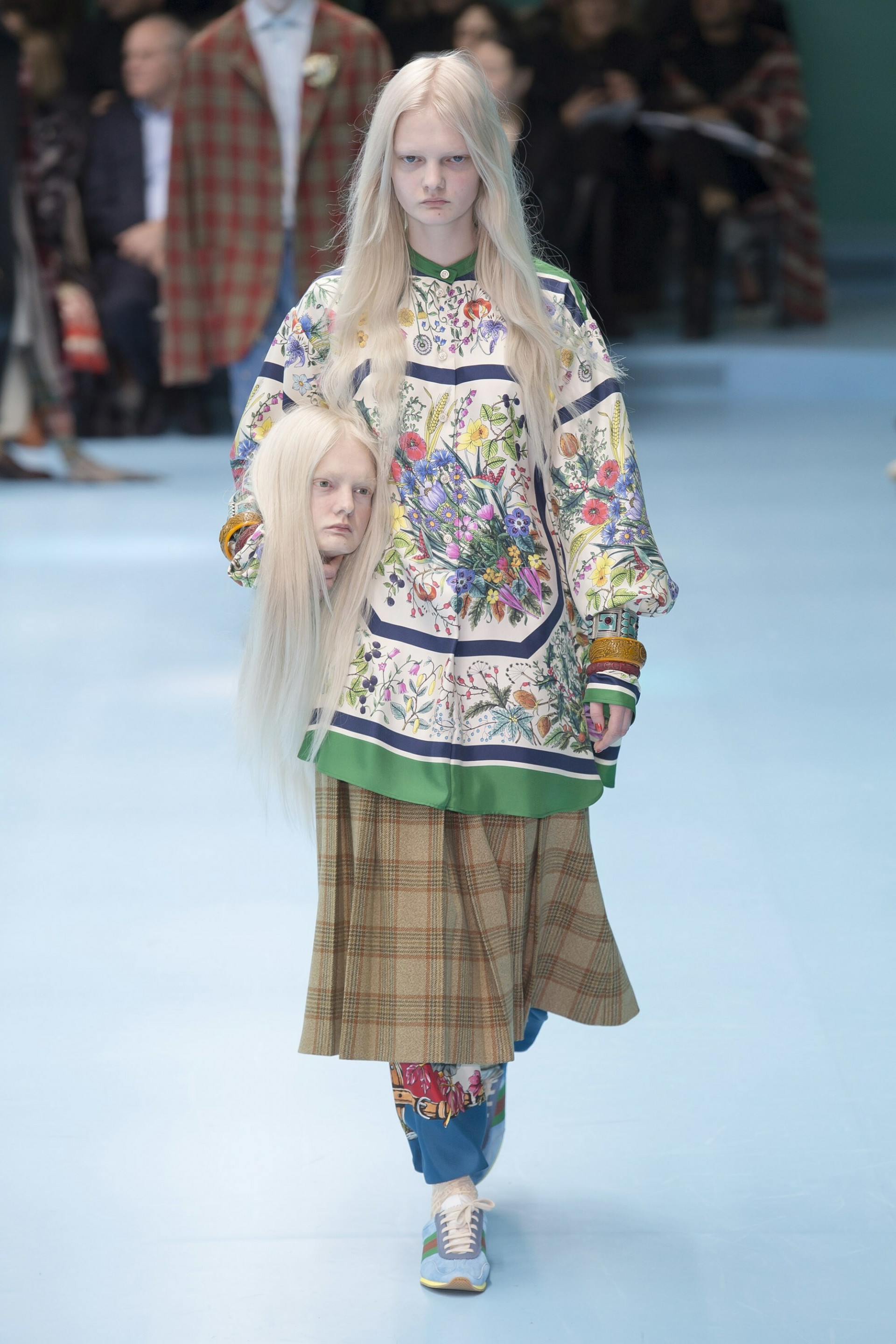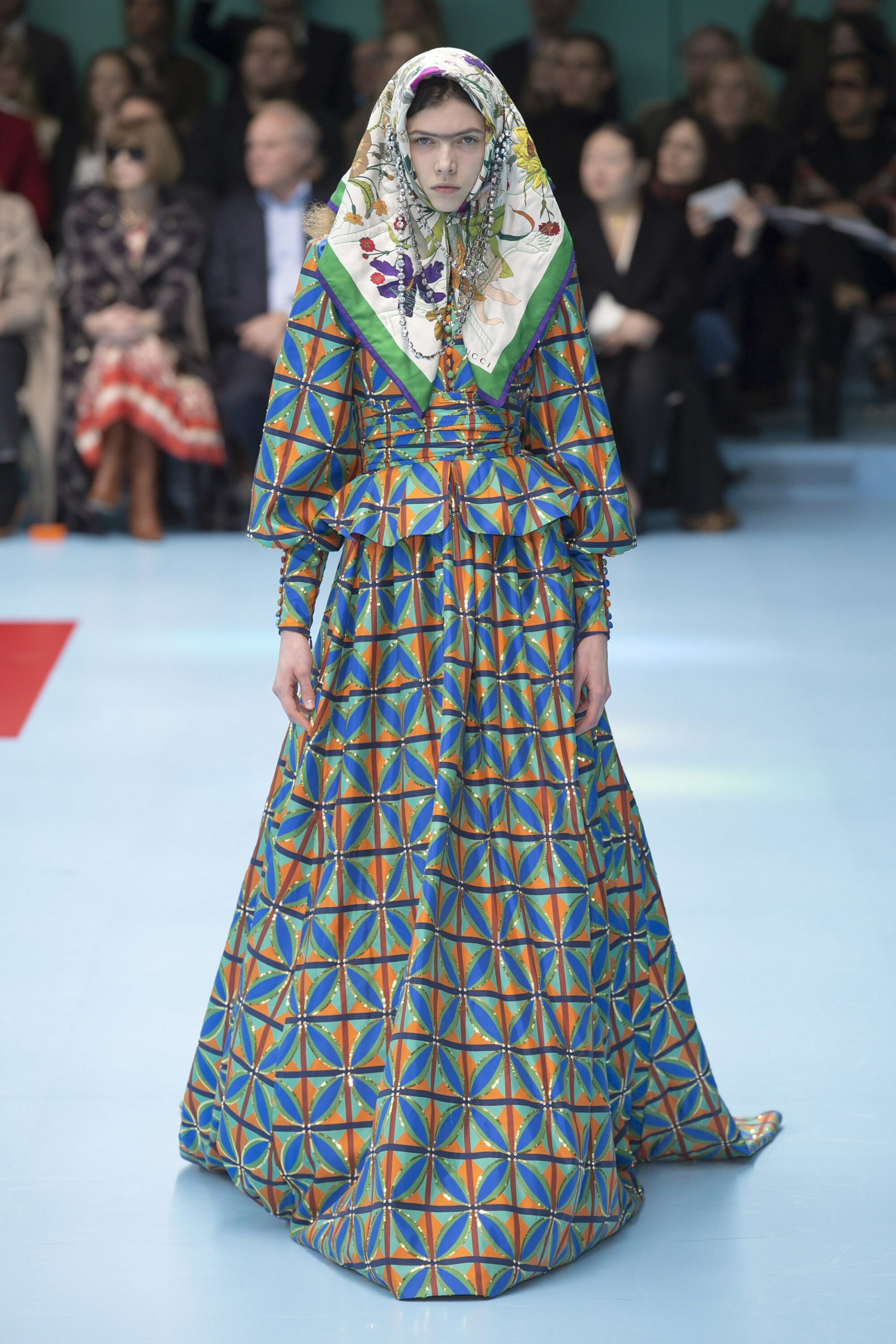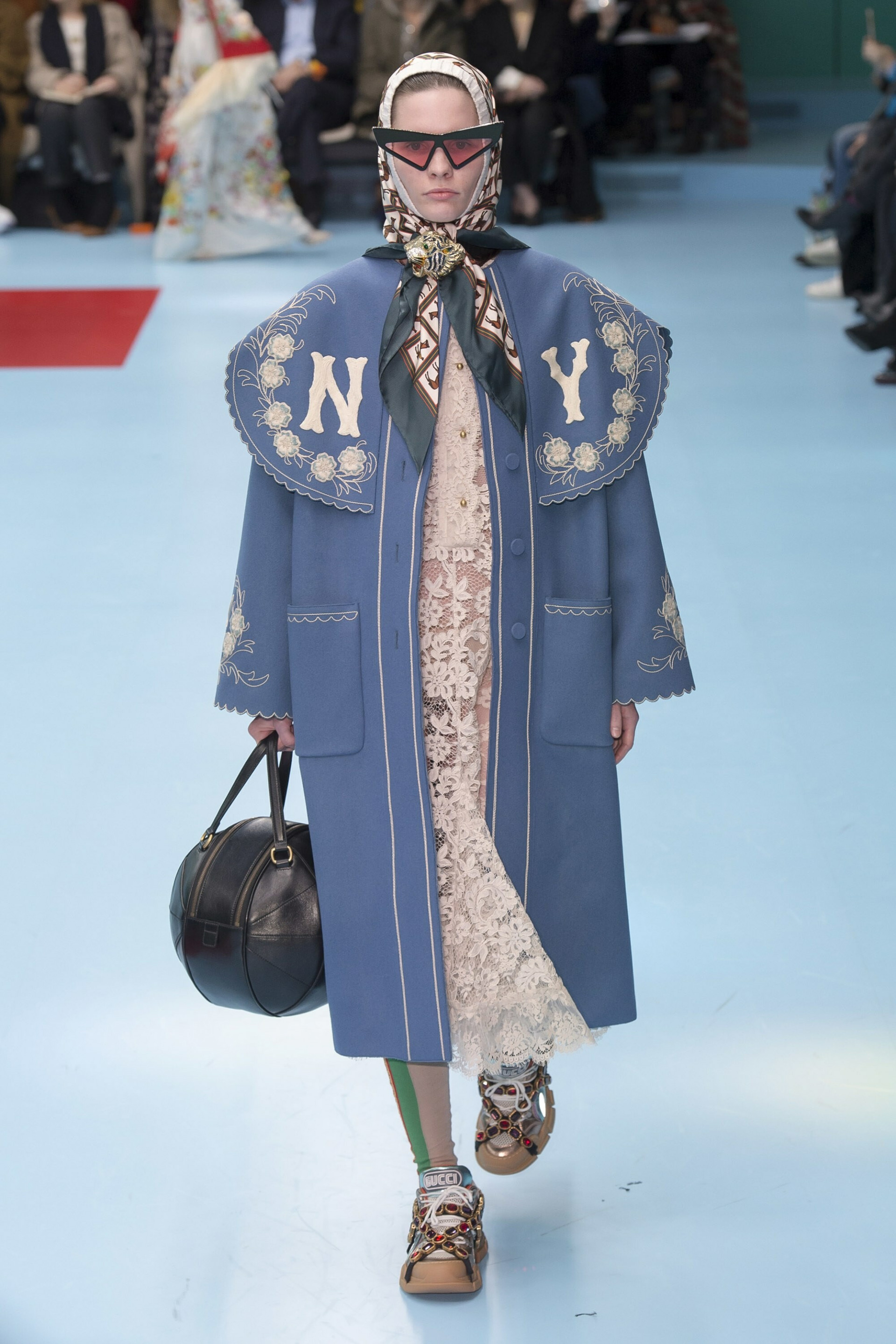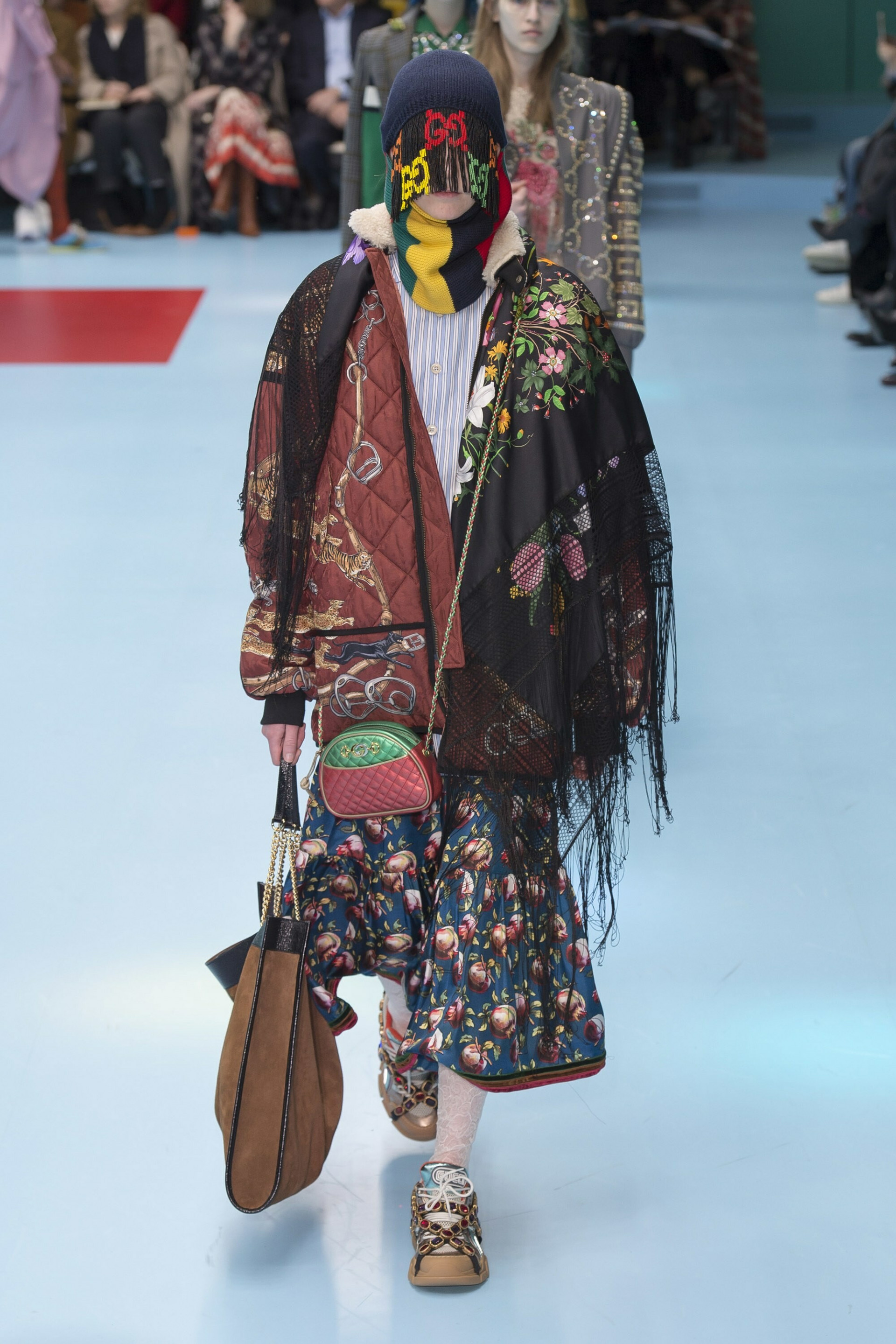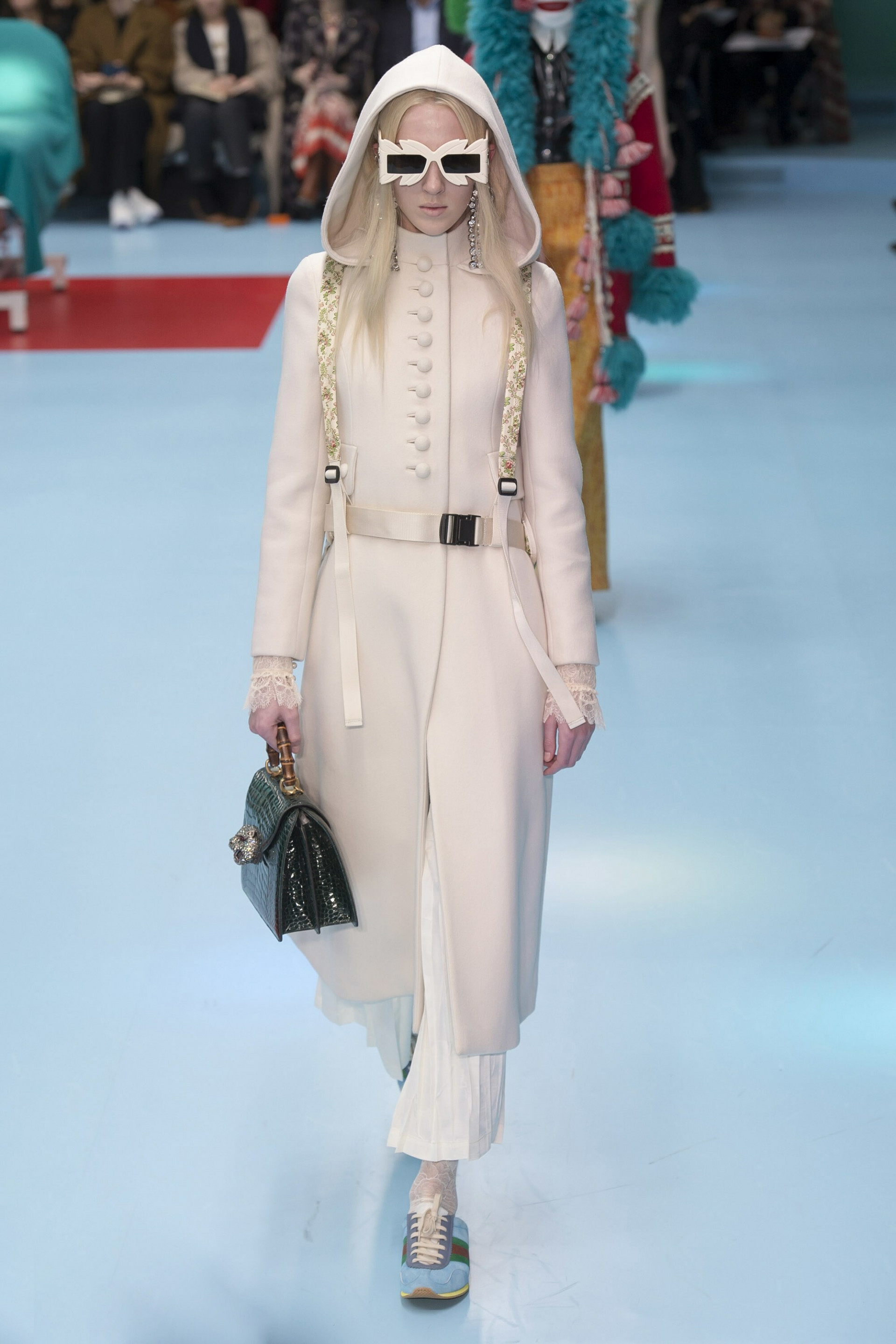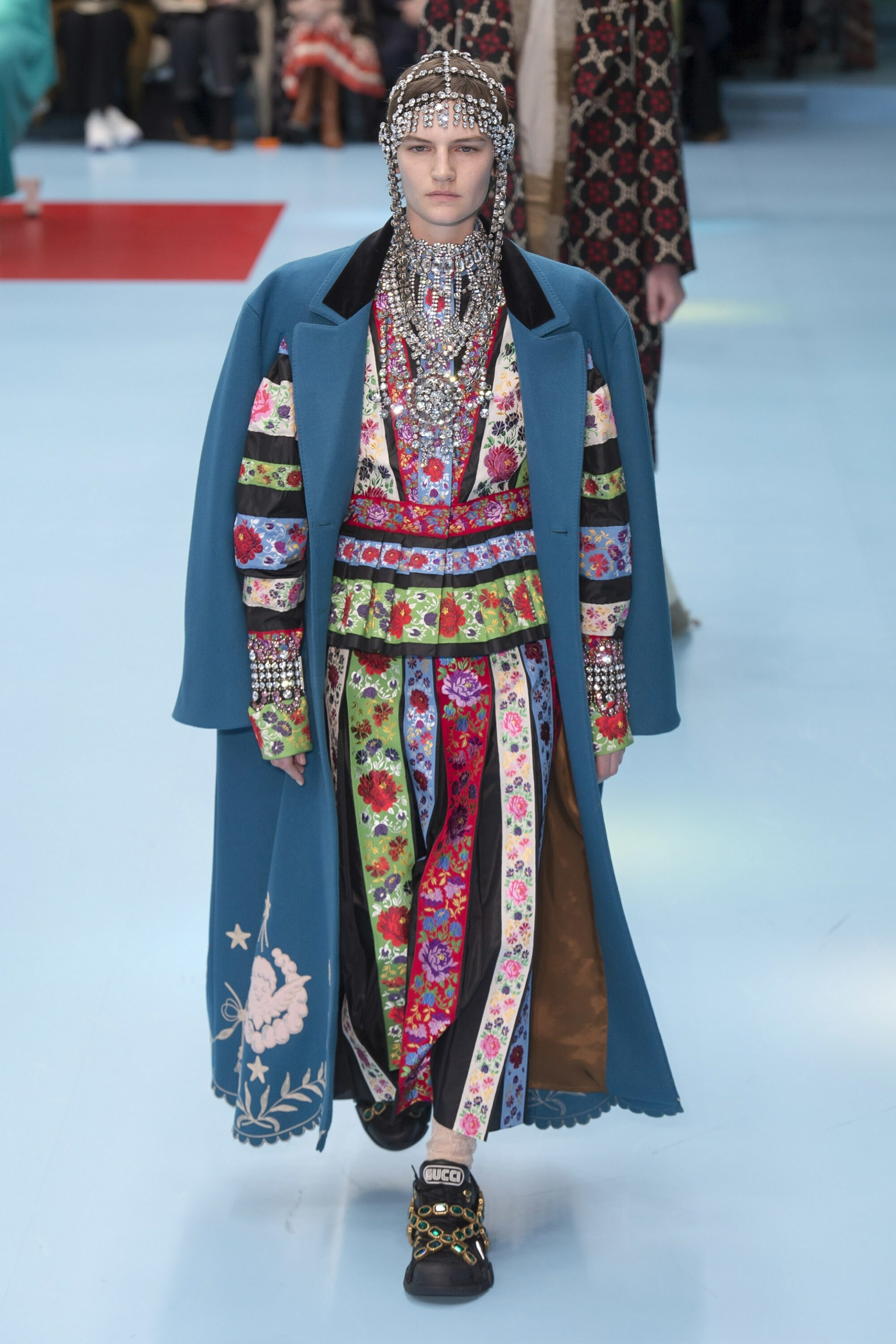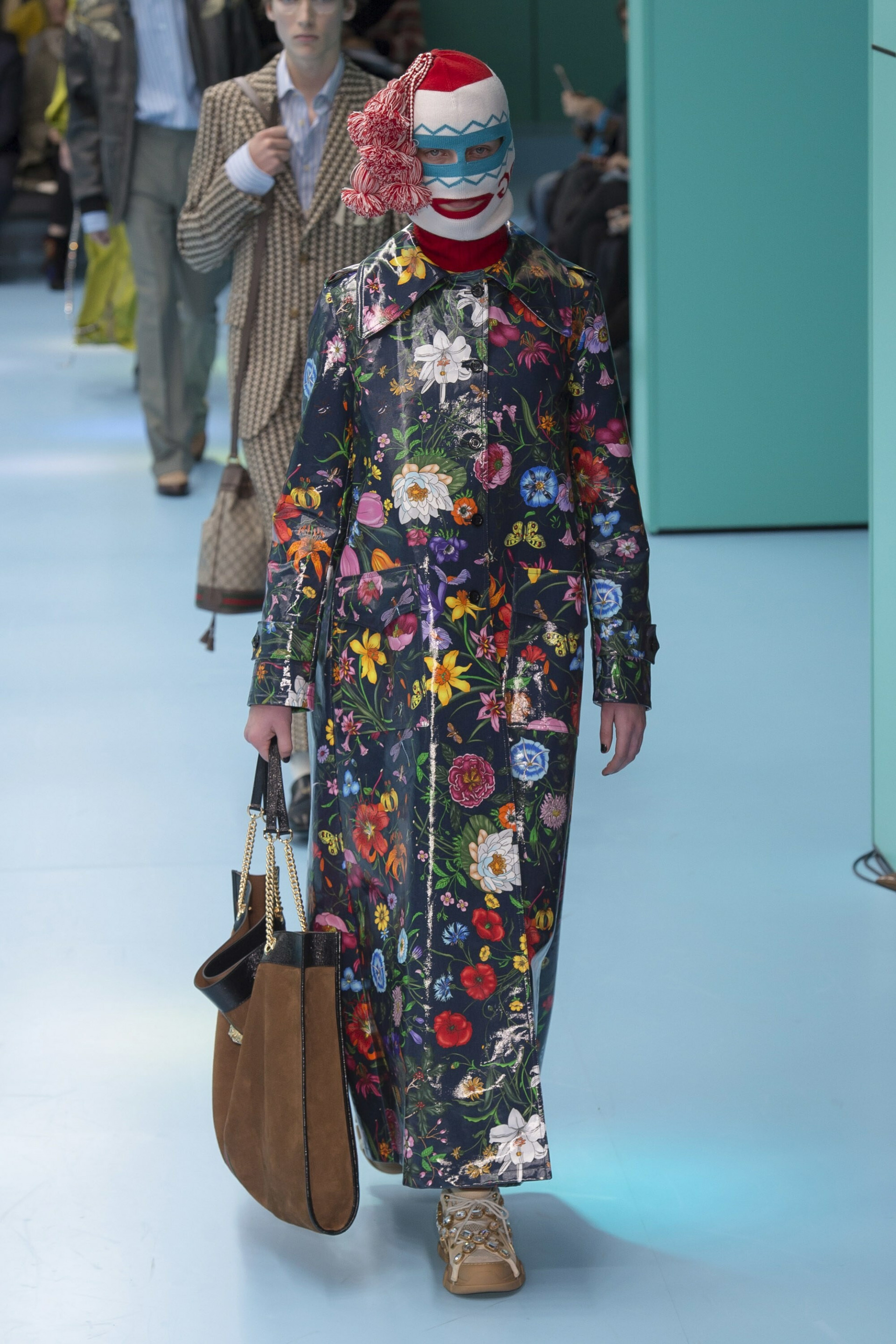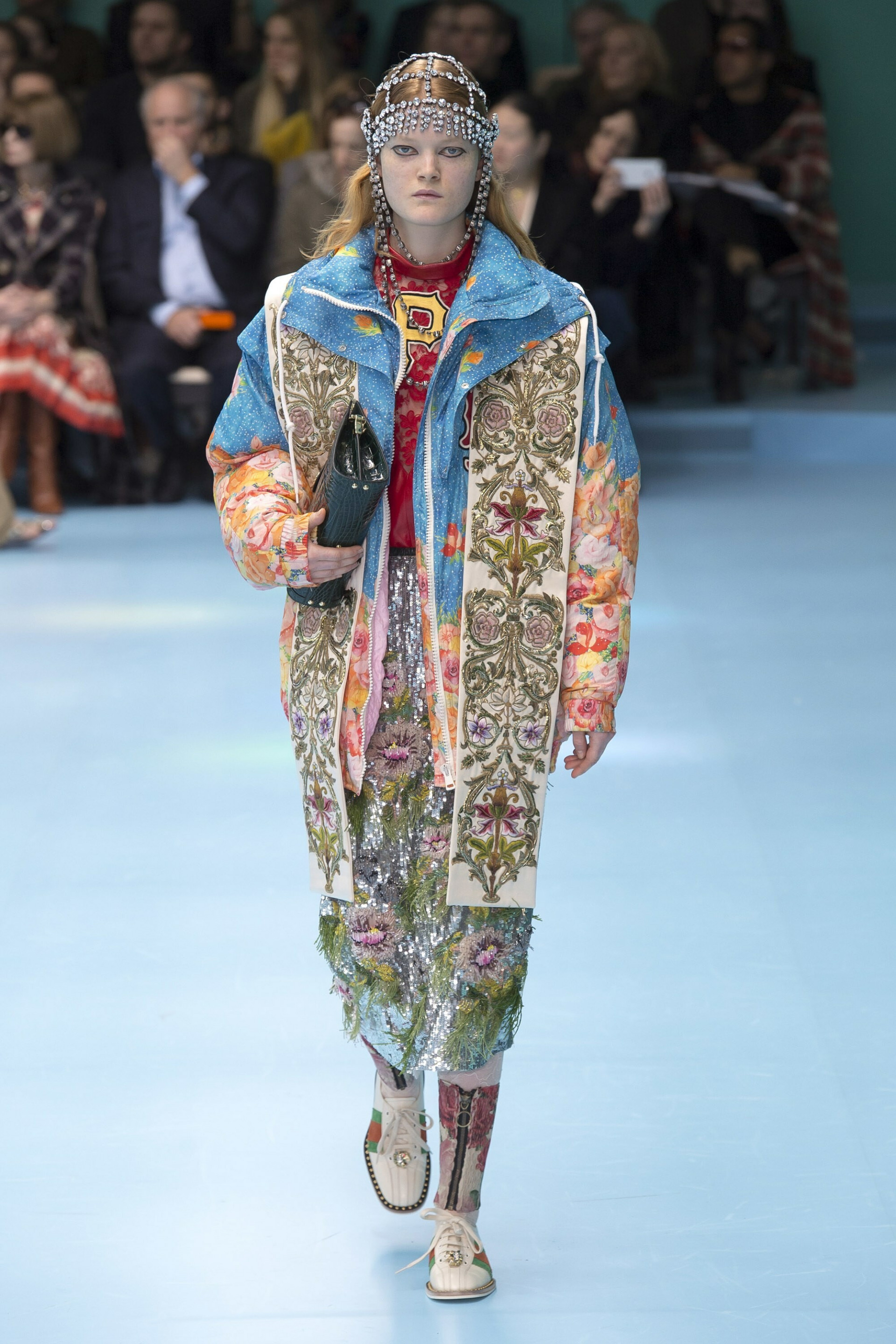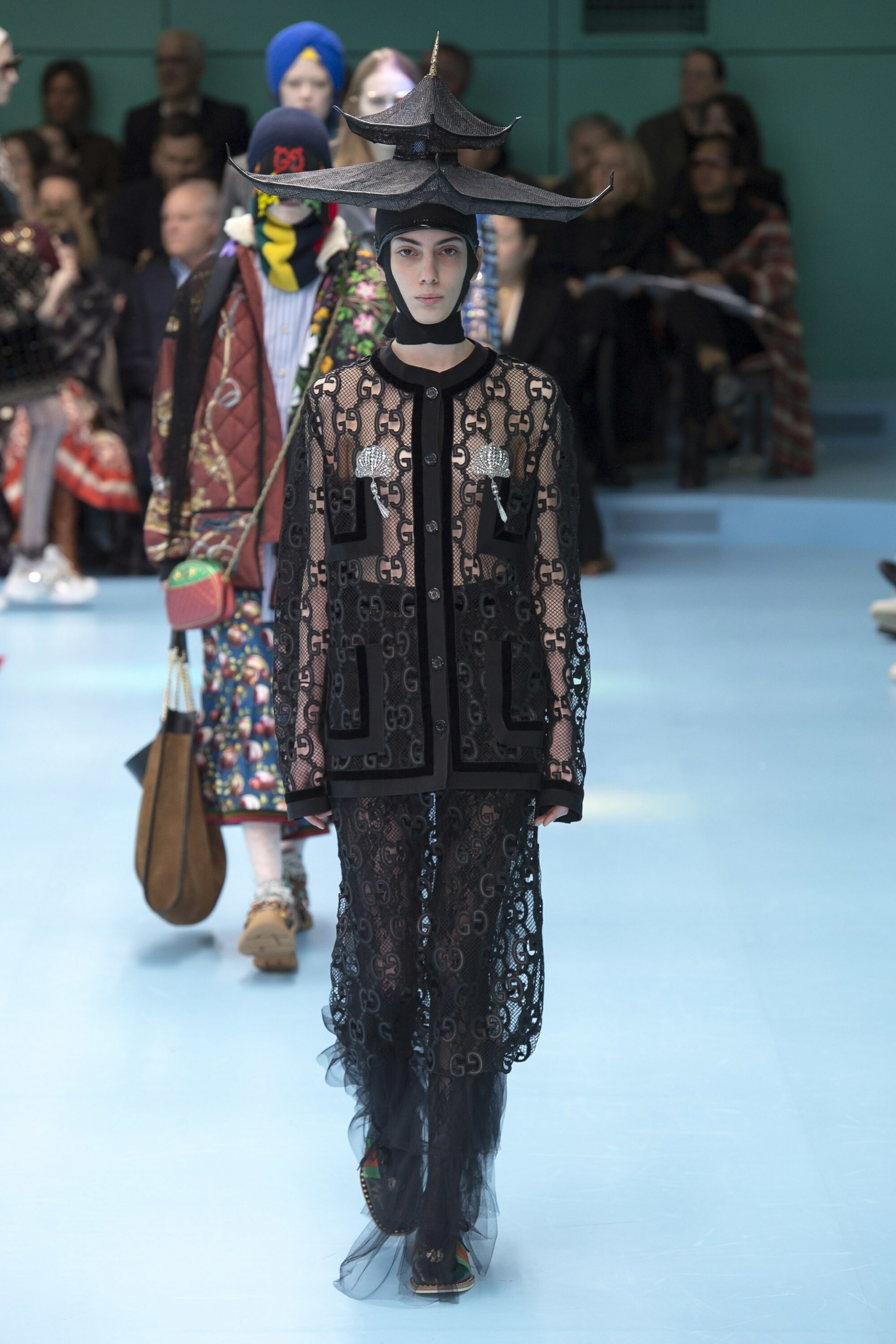 The bringing together of many cultures made Gucci stand out from the crowd. The collection reflected what Alessandro Michele described as our current 'post-human era' by crushing together traditional folk outfits with masks and hats to create a collection that was eery and uncomfortable – in the best possible way.
Source: Indigital.tv
Thank you for engaging with Voir Fashion Digital.
It is important that we communicate a unique brand of fashion, beauty, trends and lifestyle to you on a regular basis, all we ask is that you share our content, and subscribe to receive even more exciting updates and competitions directly to your inbox.