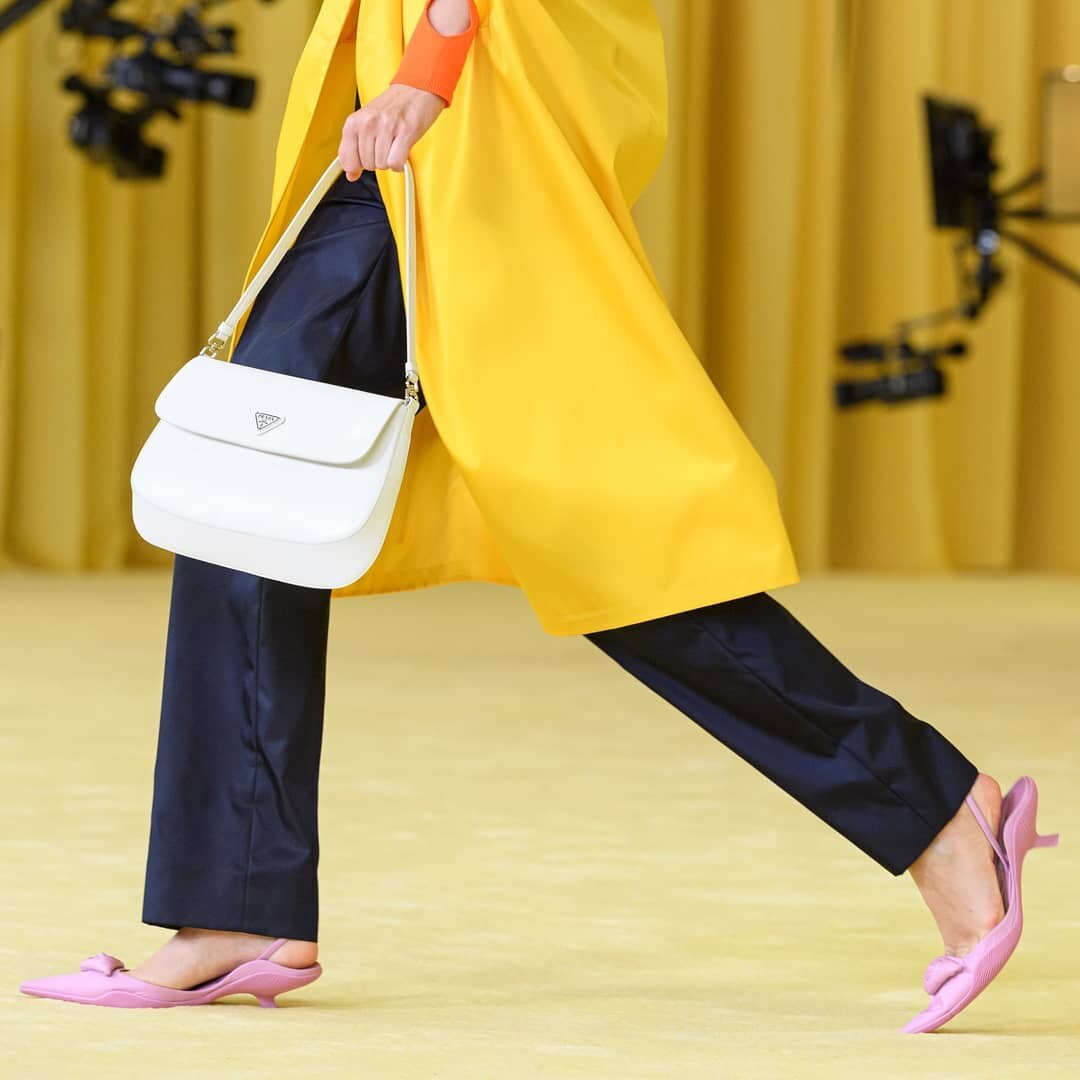 This year even in the fashion world, the notion of shoes has been on the backbenchers, which is proved with our favourite lace-up stilettos likely collecting a thin layer of dust while residing on our shoe rack. But this sad story for shoes will soon be thing of the past and SS21's shoe trends are to shine a light at the end of the tunnel. Prepare to make space on that shoe rack.
Floral
We're all familiar with the term 'Florals for spring? Groundbreaking.' But next season they might just be. SS21's chicest designers are reimagining floral footwear with appliqué of botanical details for a three-dimensional effect. Floral prints and appliqués can be minimal or maximal, the choice is yours.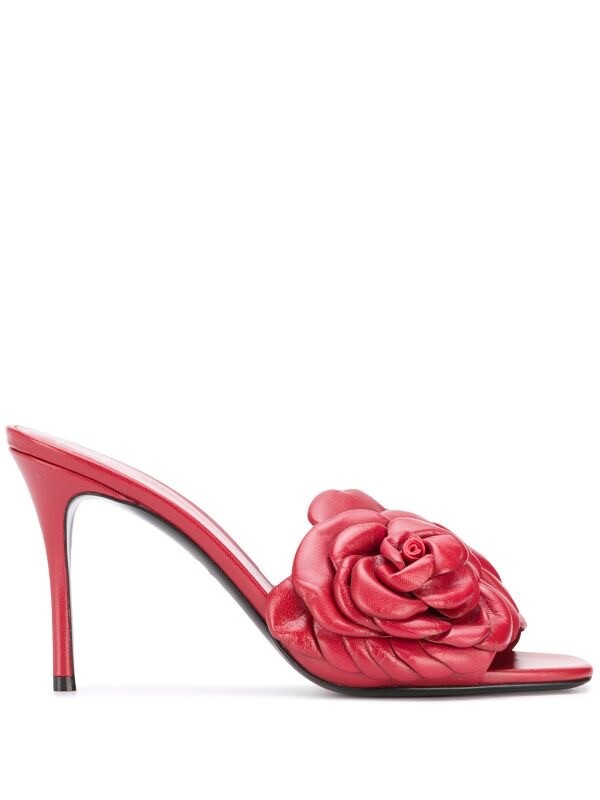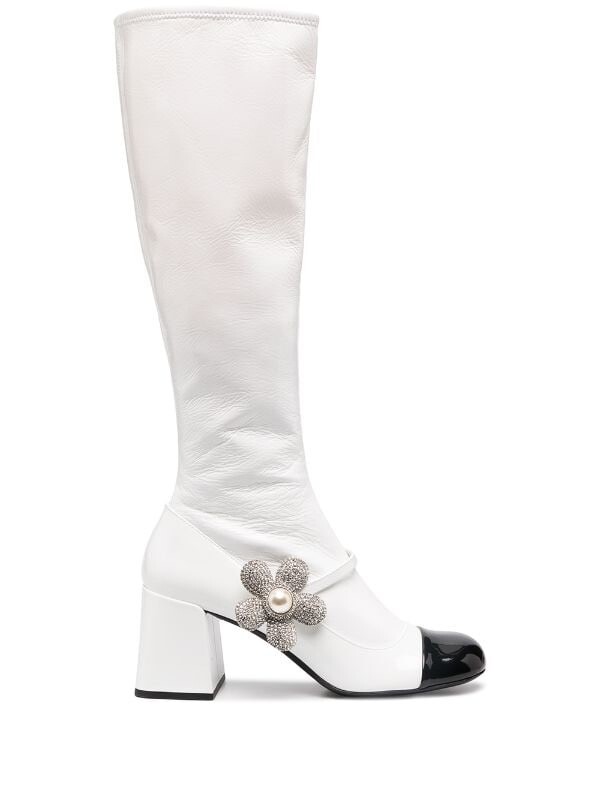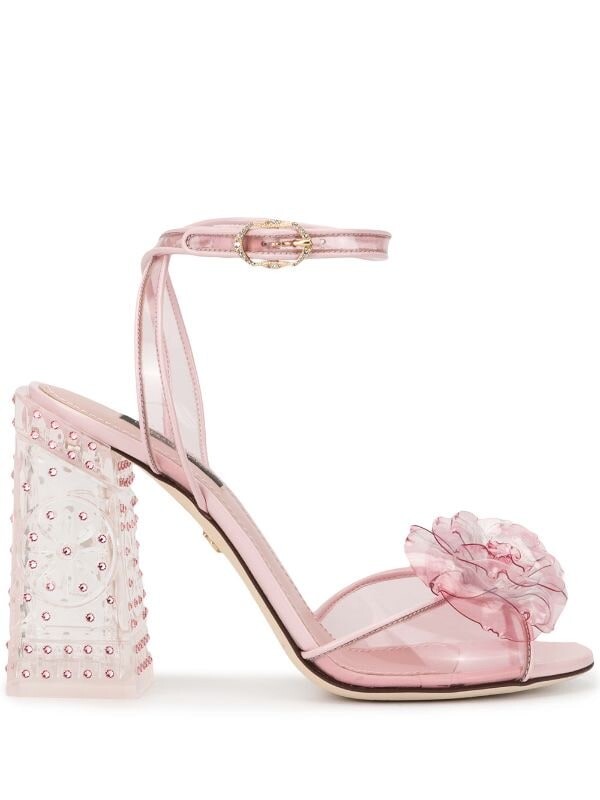 Athleisure heels
With the ever-growing presence of streetwear within high fashion, trainers and high heels have found themselves in the blurred area of the 'trainer heel'. This has been evolving since the early 00's, and SS21 showcases the next evolvement of the athleisure footwear with silicone soles, leather trainer tongues combined with a pointed toe and kitten heel, as seen by Prada.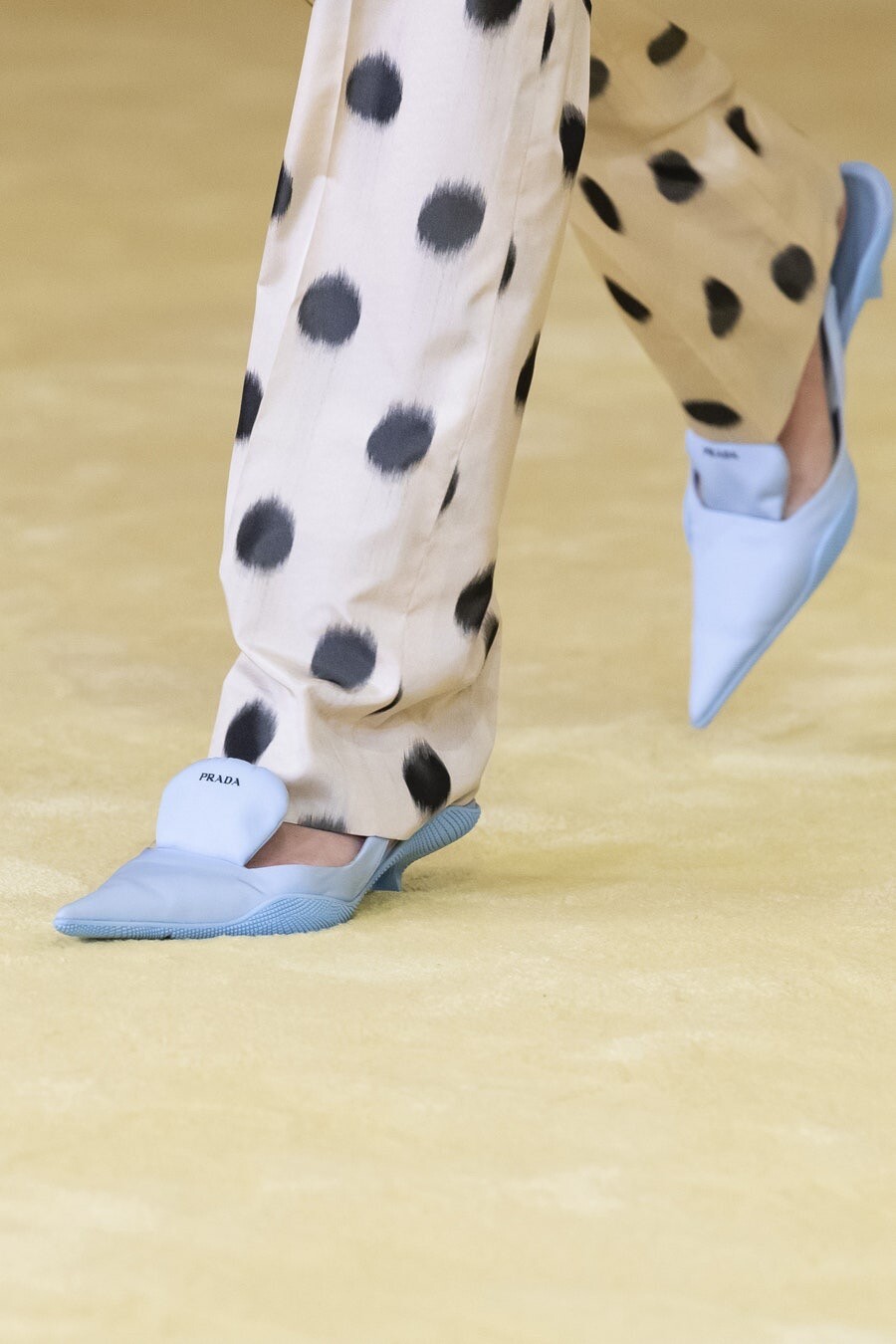 Snakeprint Minimalism
Less is more. Simple and minimal silhouettes combined with the luxury texture and print of snakeskin. The duo provides a timeless pair of shoes that add an element of dark seduction to any outfit.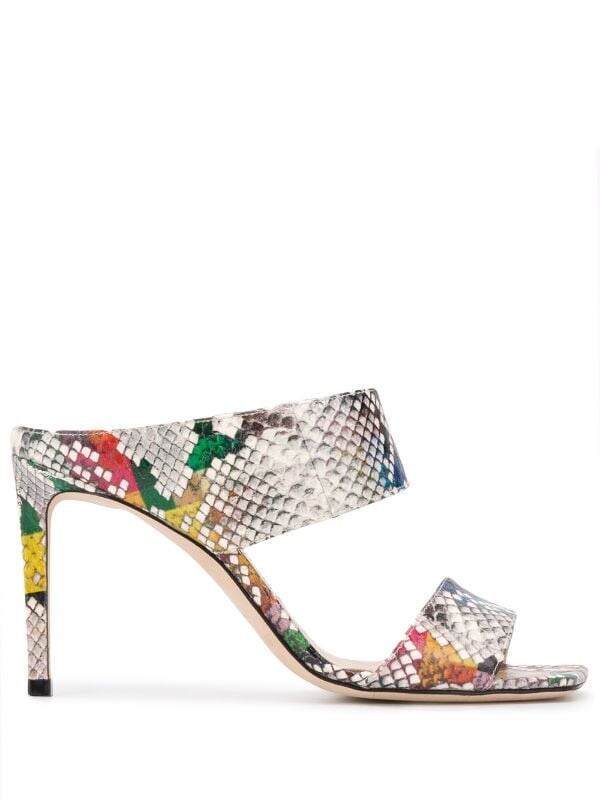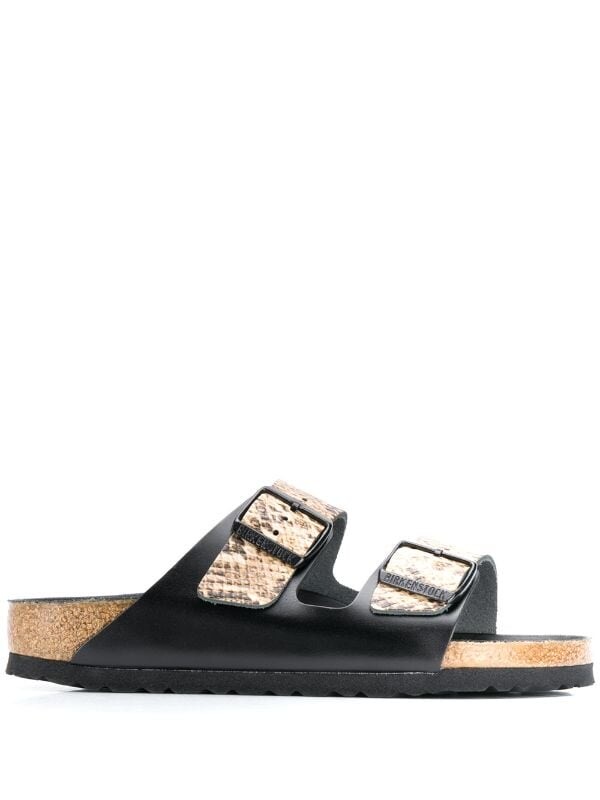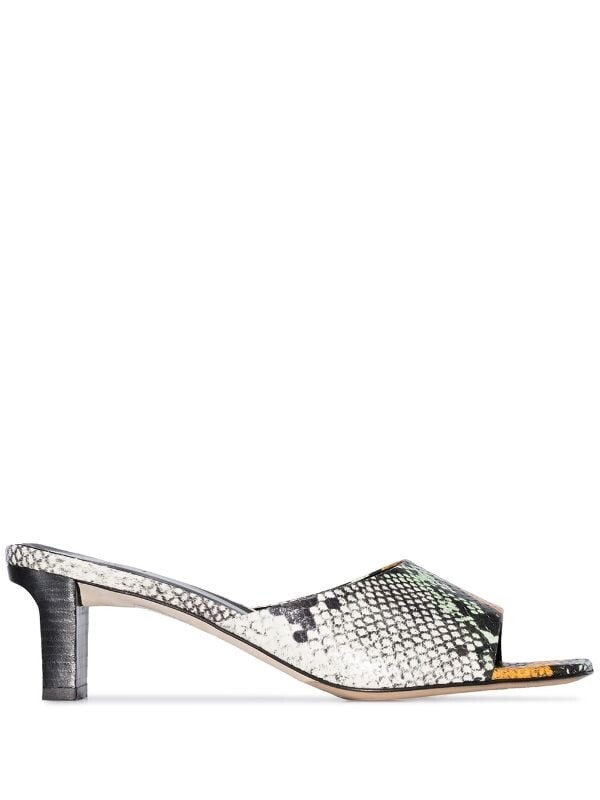 Chain draping
For those amongst us who adore metallic details, chain draped shoes provide that touch of luxury which complement any outfit. Warm gold or icy gunmetal chains are paired well with black leather shoes, to provide a subtle but striking contrast as seen in the Tom For and Karl Largerfield SS21 collections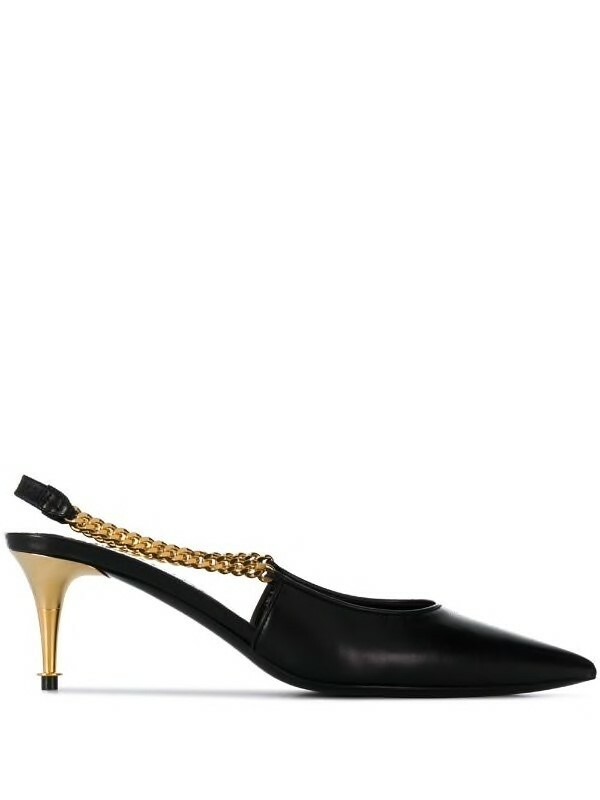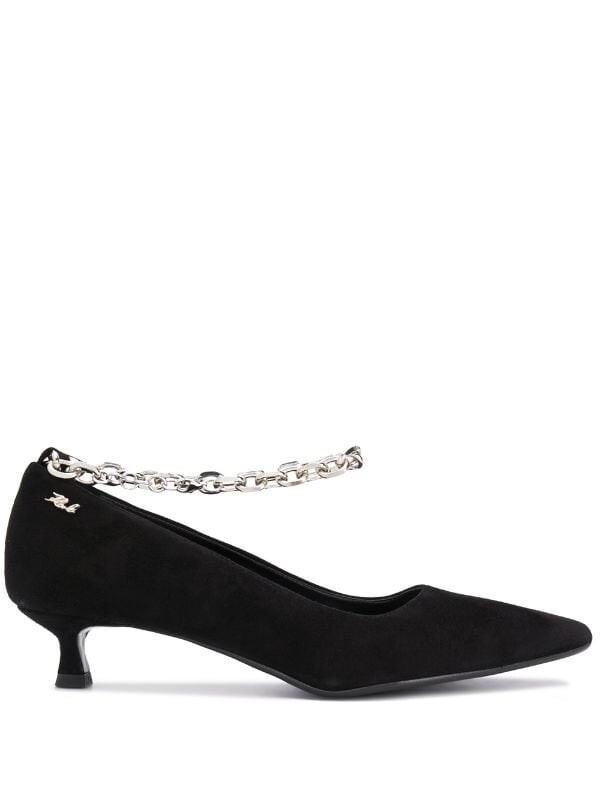 Crooked Heel
Because normal heels are boring. The crooked heel we see sporting the SS21 runway, in shows such as Versace, are surprisingly supportive enough to wear and effortlessly cool too. They add a sense of both retro yet futuristic aesthetic and look fierce with skirt or trousers alike.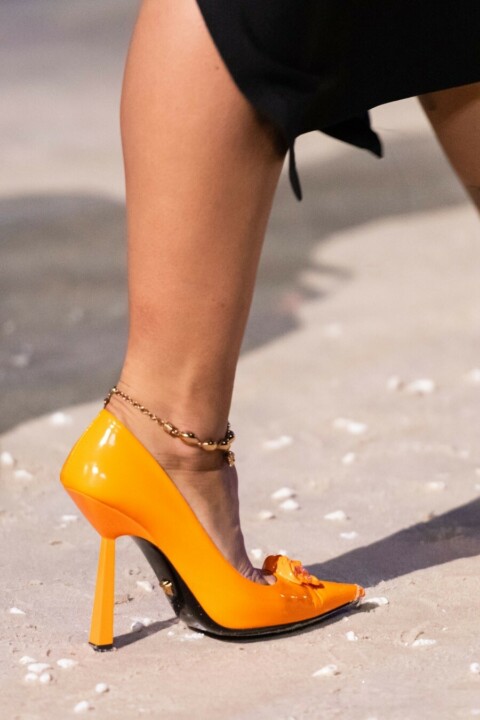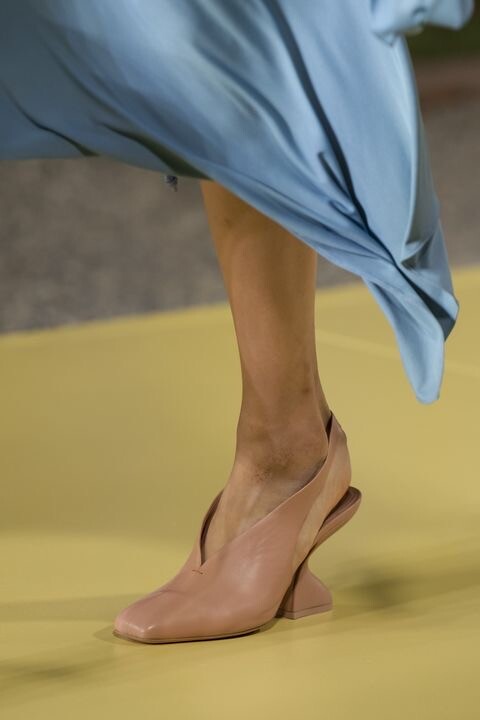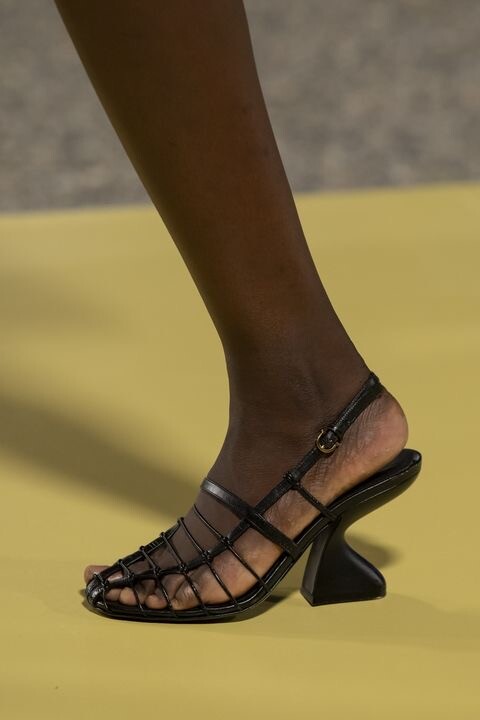 Rope Braiding
Paying homage to the gladiators of Ancient Greece and Rome, braided sandals, espadrilles and heels have returned once again. Reminiscent of sunny days and glowing skin, the braided look can only do good in our eyes. Port's and Etro's SS21 collections really paid tribute to this comeback trend.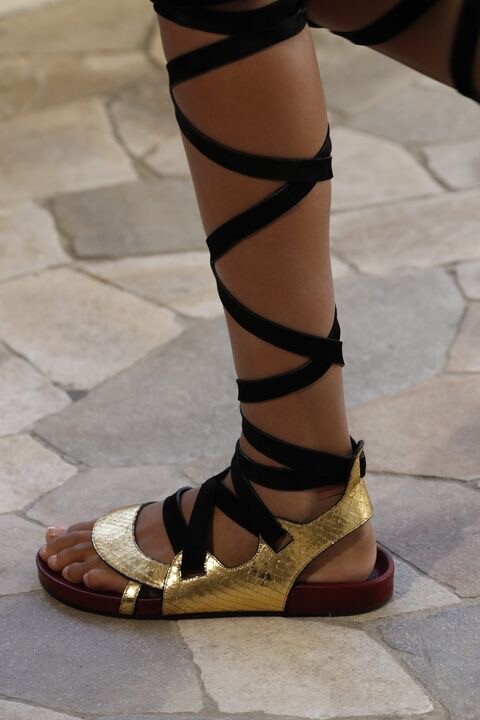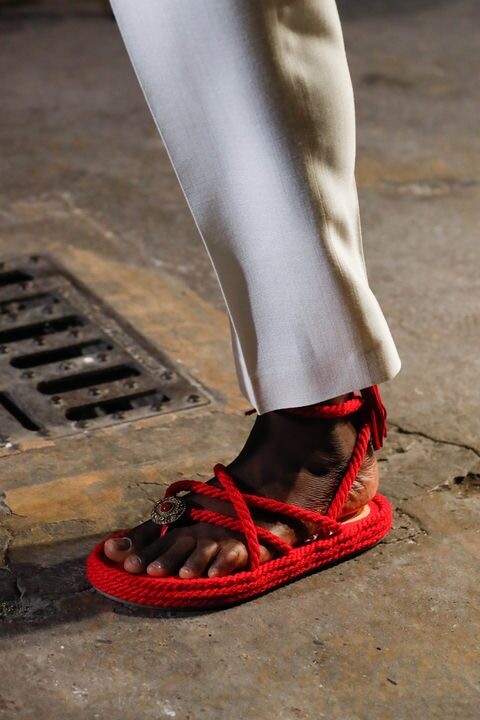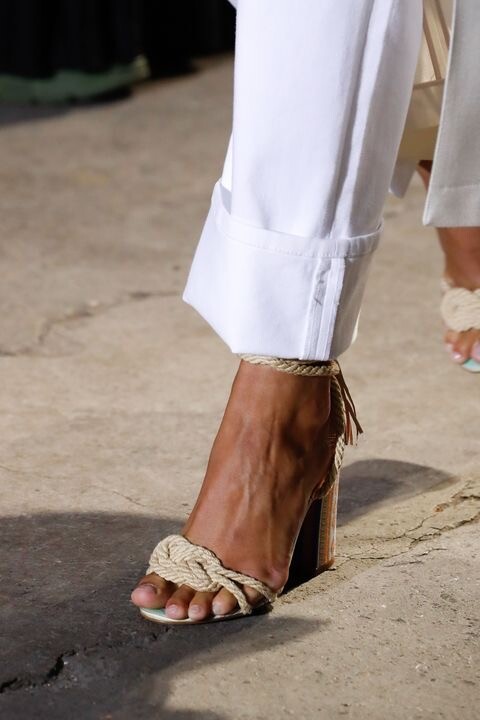 Kitten Heels
Prada really took the time to remind us of the brilliance that is a kitten heel in their SS21 collection. Futuristic kitten heels (with an emphasis on kitten) sat at the forefront of Raf Simmons collection. while still taking center stage, the simplicity of the sports luxe mini heel allowed us to draw our attention to his monotone, yet appreciating the modern take on the classic and sophisticated shoe.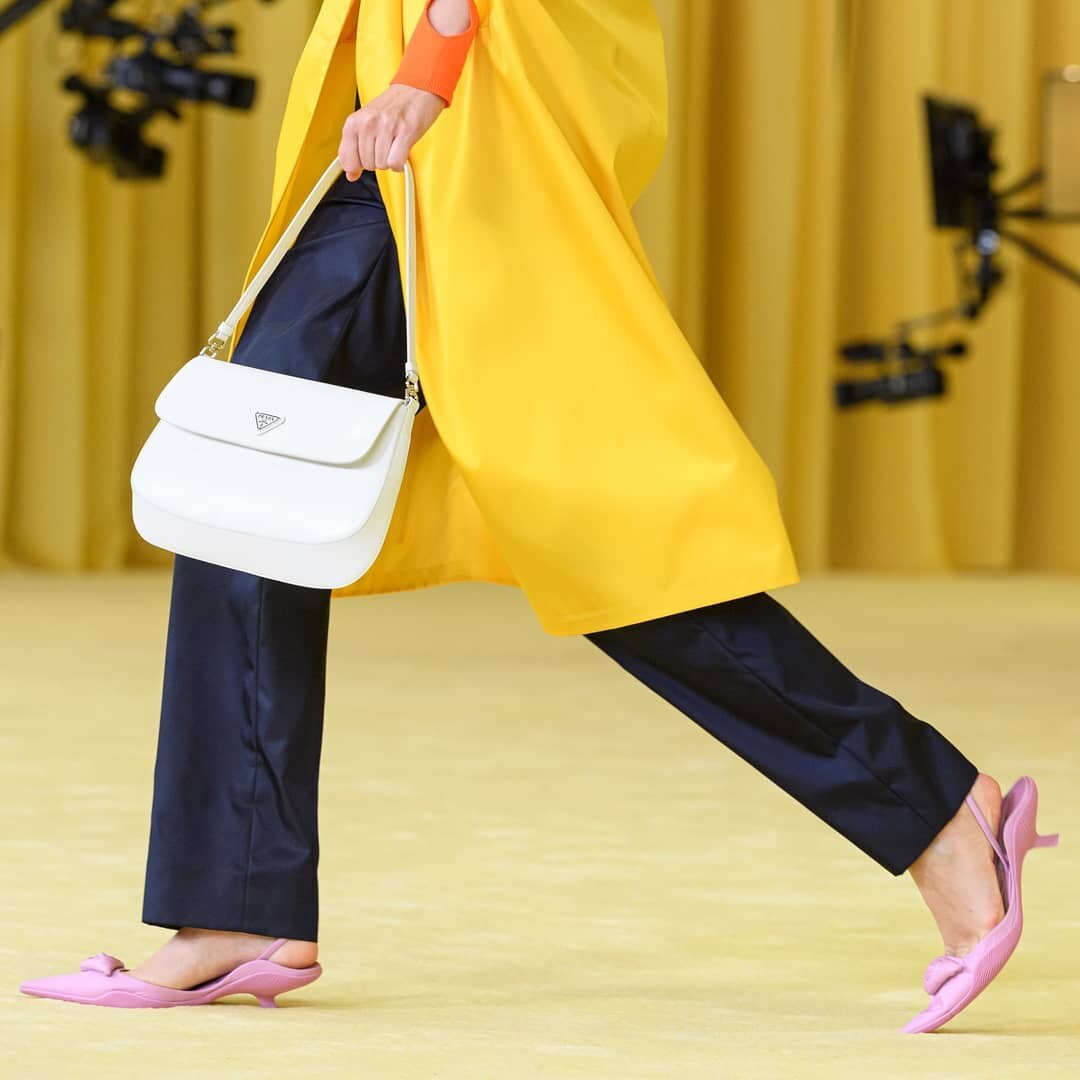 The cowgirl Boot
No longer reserved for arguable Halloween costumes, cowgirl boots have been reinvented for next summer with the use of contemporary fabrics and pops of colour. Center stage in the Isabel Marant SS21 disco-themed runway, cowgirl boots have made their return for the coming season.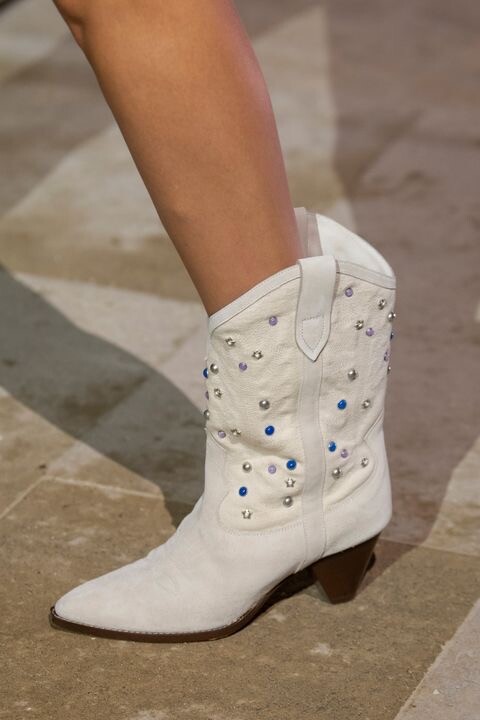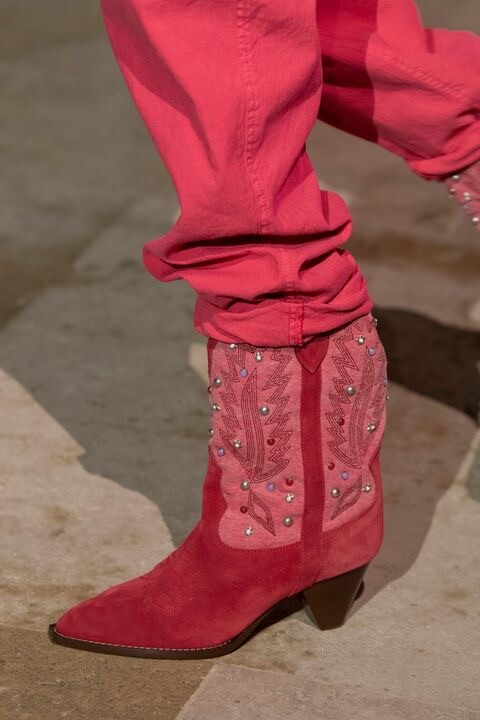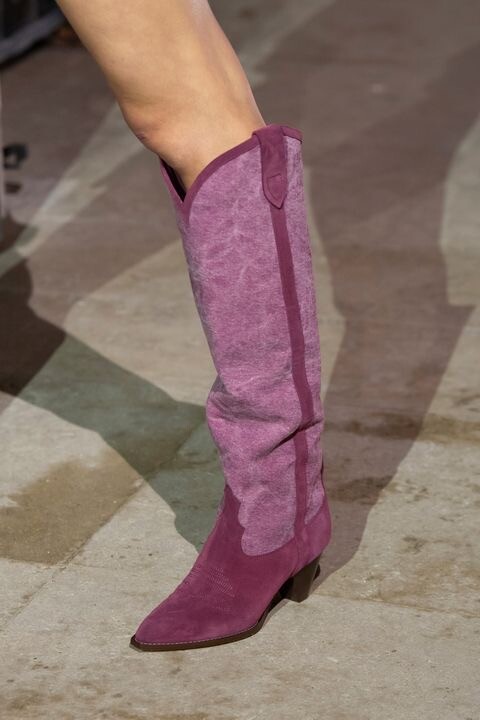 Horn Heels
On the runway, Givenchy has been seen sporting dramatic footwear that features a curved horn heel. Beaming with brutalist beauty, these heels are an example of their unmatched fierceness for creativity and originality.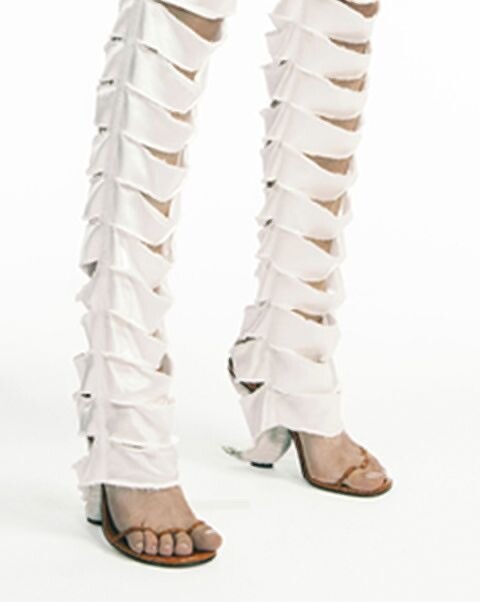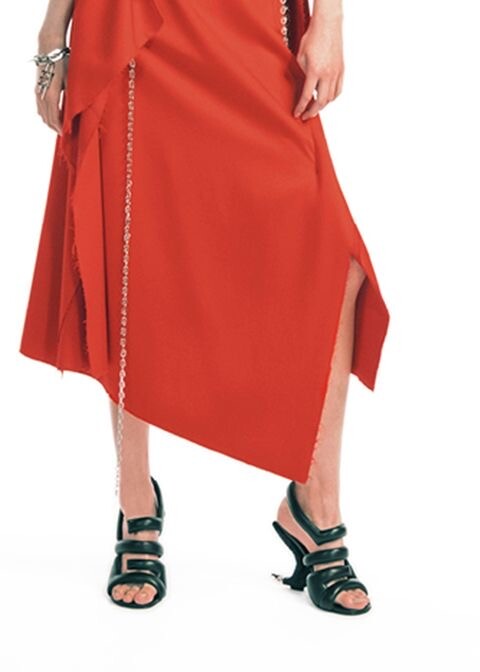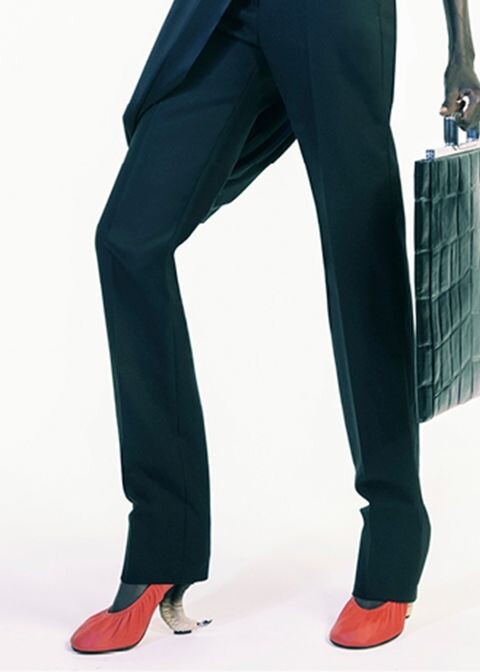 Laser Cut
Leather and suede shoes have gone under the knife with laser-cut detailing. Geometric shapes and asymmetric lines have been seen on the Chloe SS21 runways, which provide a modern feel to otherwise classic shoes.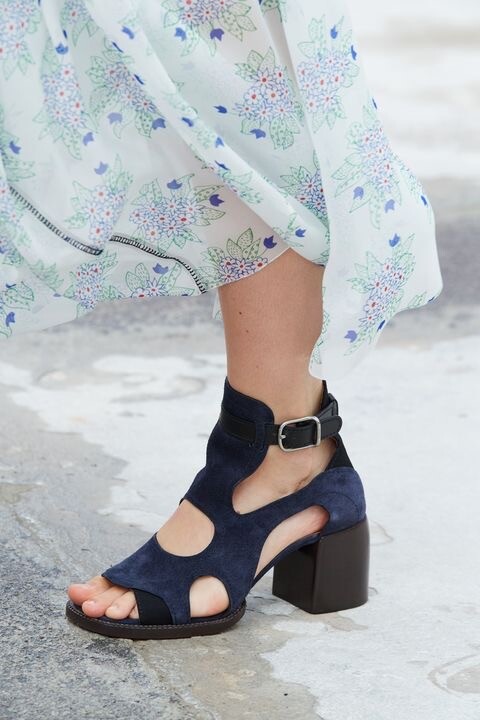 Words by Sophia Zenonos