Known by her first name only, the actress, model, and dancer Zendaya is a long-term girl crush for us all. Nailing editorial and red carpet looks at any given moment, it's not shocking that her off-duty looks are just as well executed. We've compiled a list of our top off-duty style moments from the one and only to get us all inspired.
Mahogany Match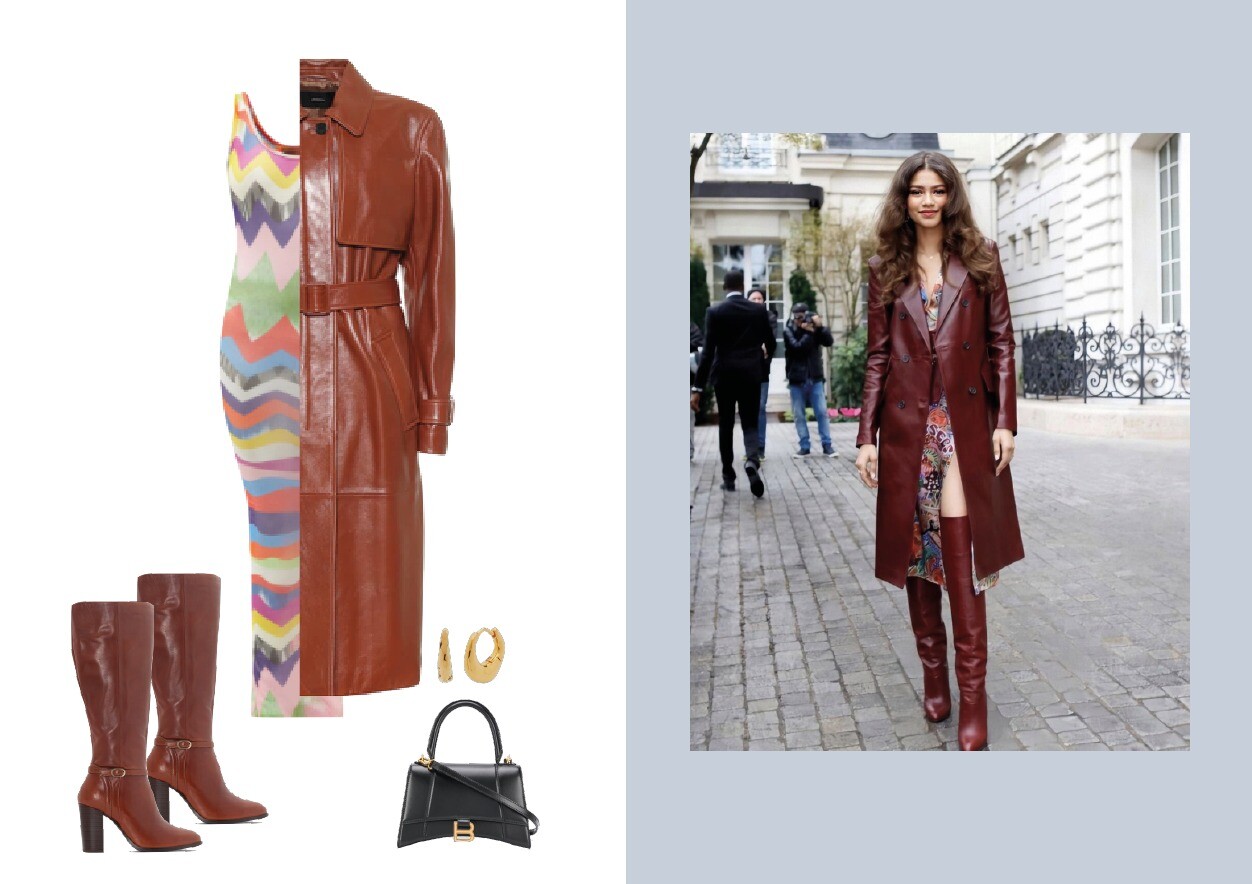 In one of the chicest outfits pulled together, Zendaya struts in a multicoloured almost '70s print split dress, which peeks through a mahogany leather trench coat and matching pair of thigh-high boots. The matching coat and shoe blend seamlessly with the warm tones of the dress underneath.
Socks n Sandals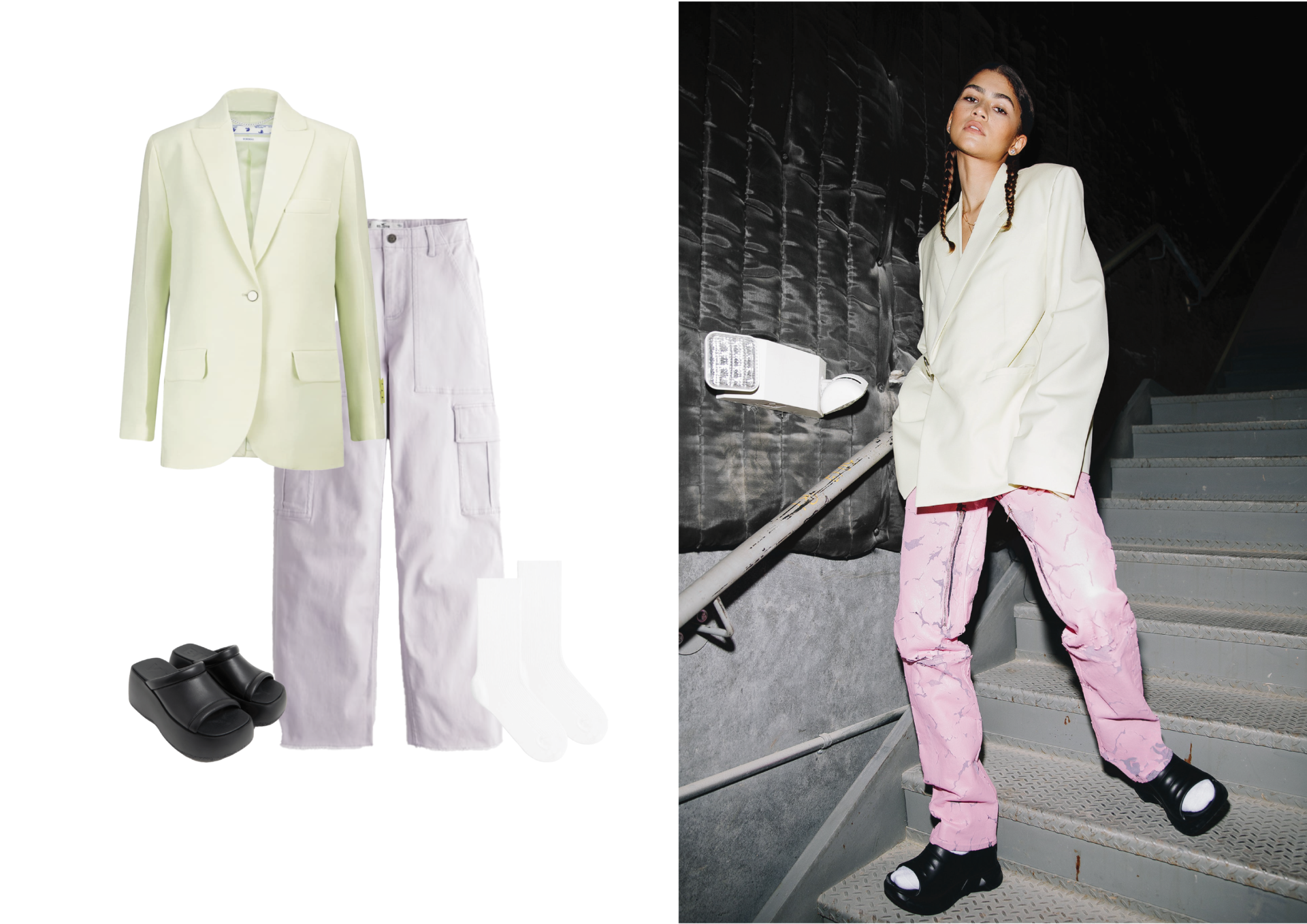 In a pink-nude colour palette, Zendaya wears an off-white blazer, oversized in order to match the vibes of the baggy pink combat trousers. The daring socks and sandals move are unsurprisingly pulled off with a chunky black slide, making Zendaya's ensemble the perfect blend between street and event wear.
Stuns n Roses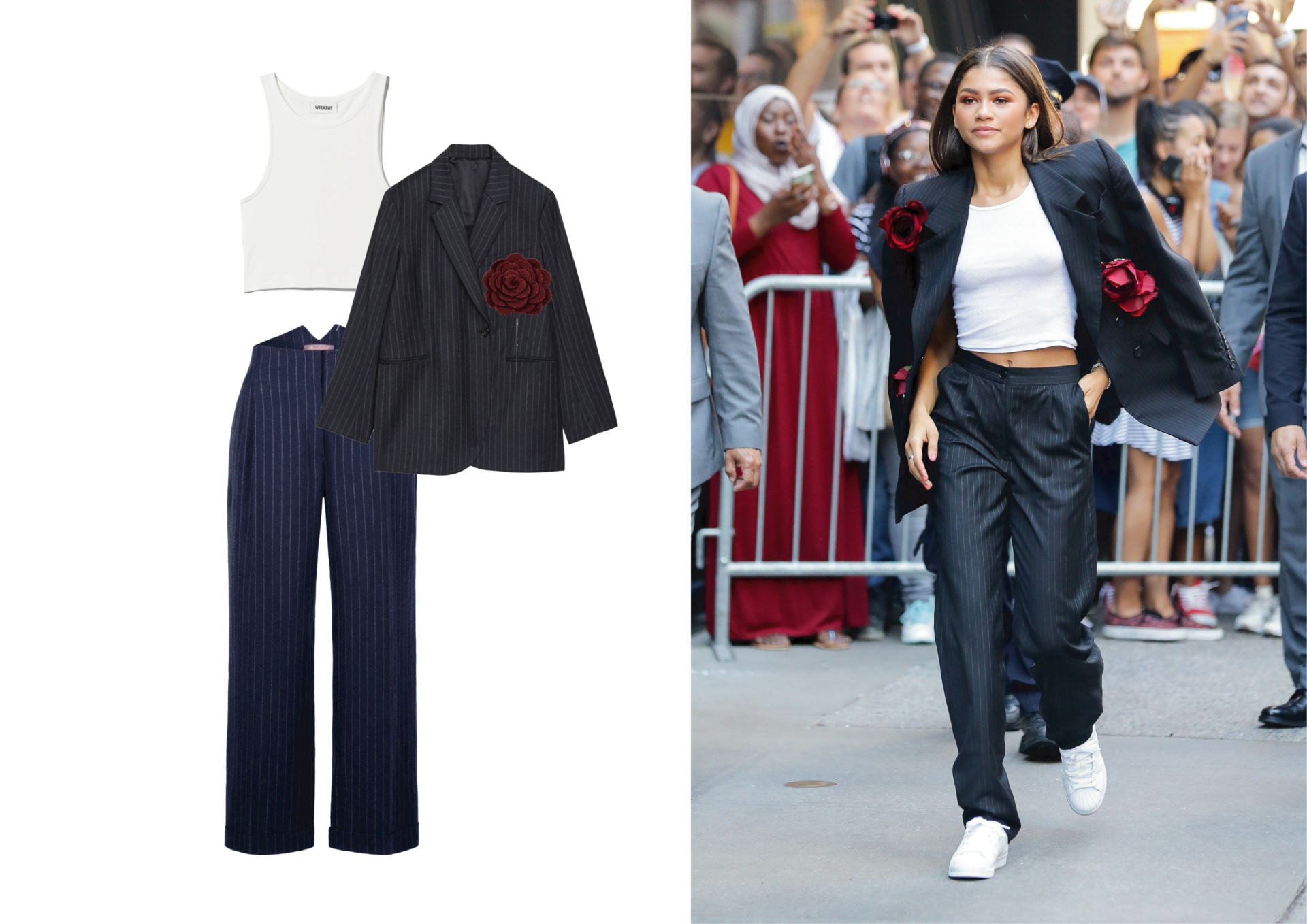 Another business casual meets chic look from Zendaya features a blend of a suit and crop top. In a slightly baggy pinstripe suit, Zendaya's choice of a casual white cropped tee and trainers perfectly balances the exaggerated rose detailing on the blazer. With the loud features of the blazer, the casual white tee and trainers don't distract.
Preppy Pleats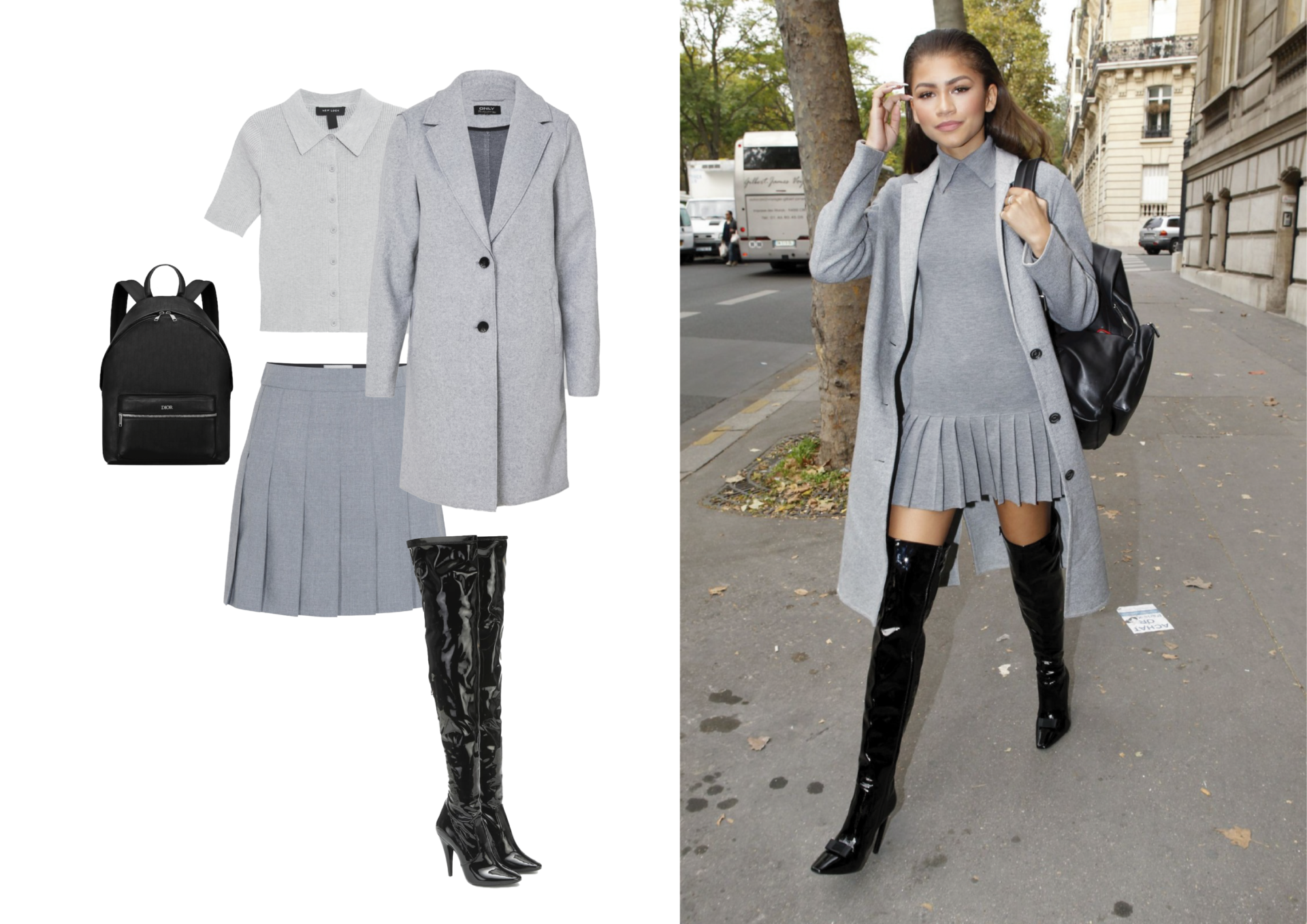 Preppy-meets chic is written all over this monochrome look from Zendaya. In a grey collared dress with a low pleated skirt hem, Zendaya layers up with a light grey coat left open. Accessorising with a black shoulder bag ties in the button detailing of the coat with the vinyl thigh-high boots, which have a small bow detailing at the tip to retain a fresh, preppy look.
Front Row
At fashion week, Zendaya looked runway-ready in the crowd with a pair of full-length black tailored trousers and a grey waistcoat like cami layered over a sheer bralette. The monotone palette of the look keeps the sheer bralette looking chic, whilst the artful buttoning of the cami awards a flattering silhouette.
Block Colour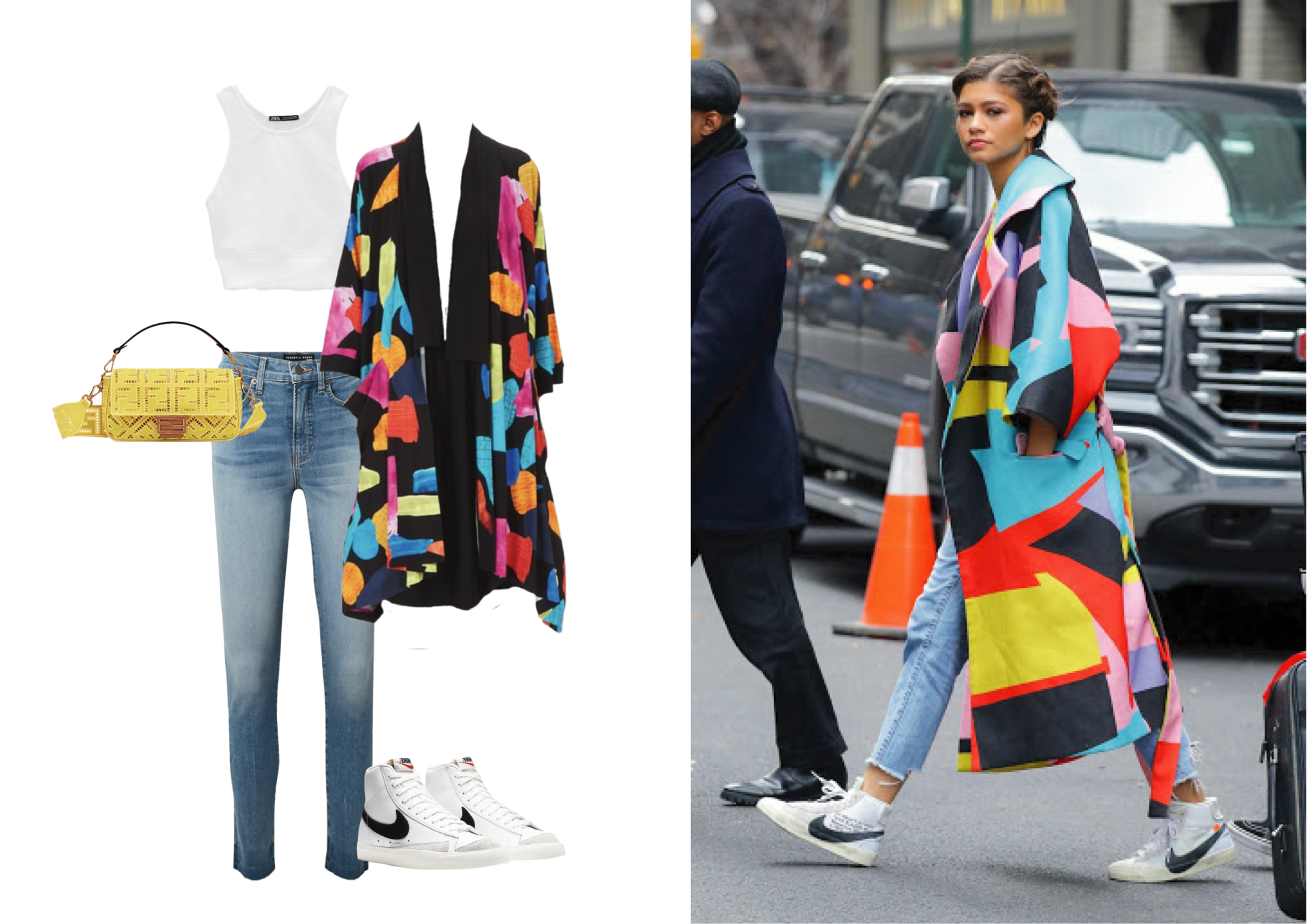 The perfect statement coat perfectly styled for a more casual affair. This geometric, blocky coat in prime colours with hints of pink and black instantly draws focus. The choice of raw hemmed skinny blue jeans and Nike sneakers effortlessly ties in the colours of the coats whilst not drawing any focus away from the colours and pattern of the coat.
Summer Suit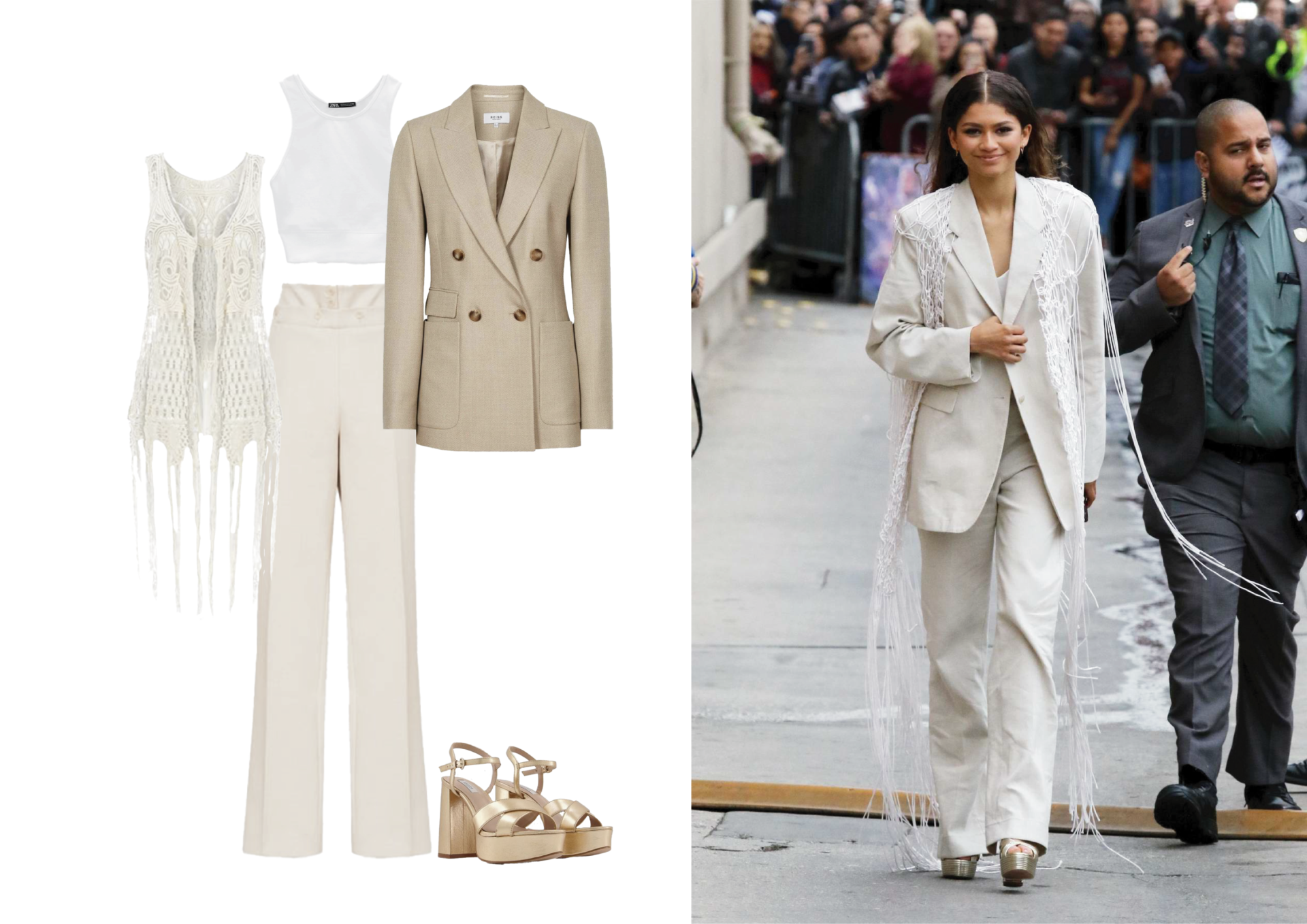 The perfect way to dress up a suit for summer, Zendaya opts for a light beige oversized suit, adding a crocheted fringed layer on top. A subtle white cami underneath keeps the suit casual whilst a pair of gold block heels bring the beige into a summer palette, tying in the festival-like crochet layer on top.
Words By Megan Selway, Get The Looks And Graphic By Emily Chapillon