(Content Warning: mentions of eating disorders and suicidal thoughts)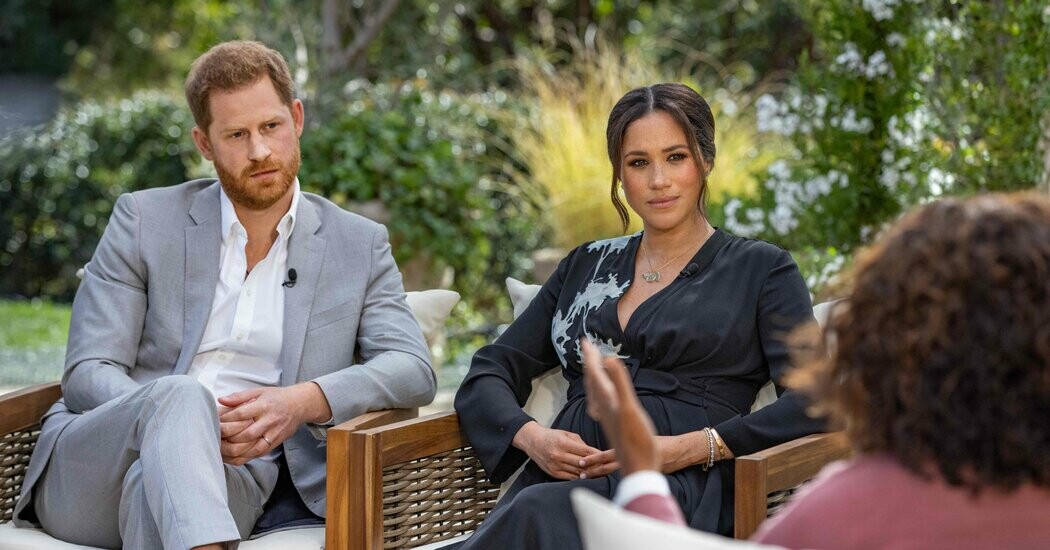 Despite the ever-ongoing conflict surrounding Meghan Markle and her husband, Prince Harry, their recent televised interview was undeniably a necessary and brave course of action that will surely have a positive ripple effect. It takes courage to open up to somebody about your mental wellbeing. It takes even more courage to do so to the entire world. Meghan Markle gave an interview with Oprah on the 8th March that offered up the truth and an abundance of hope for viewers everywhere.
In the days running up to Meghan Markle and Prince Harry's Interview with Oprah, the tabloid papers and social media teemed with speculation over what Meghan and Harry would reveal, the ethics of the interview altogether, and what the consequences of it would be. Little coverage to the interview pre-release really tackled the harsh and upsetting truth of the situation: Meghan Markle and Prince Harry had been attacked by the UK press and had consequently suffered severe mental health problems.
In 1995 Prince Harry's mother, Diana, Princess of Wales, spoke bravely and candidly with the press about life at the palace and her separation from Charles. Diana admirably addressed her struggle with bulimia and the lack of support she felt she received. The interview was seen by thousands and ranked as the most-watched televised show of that year.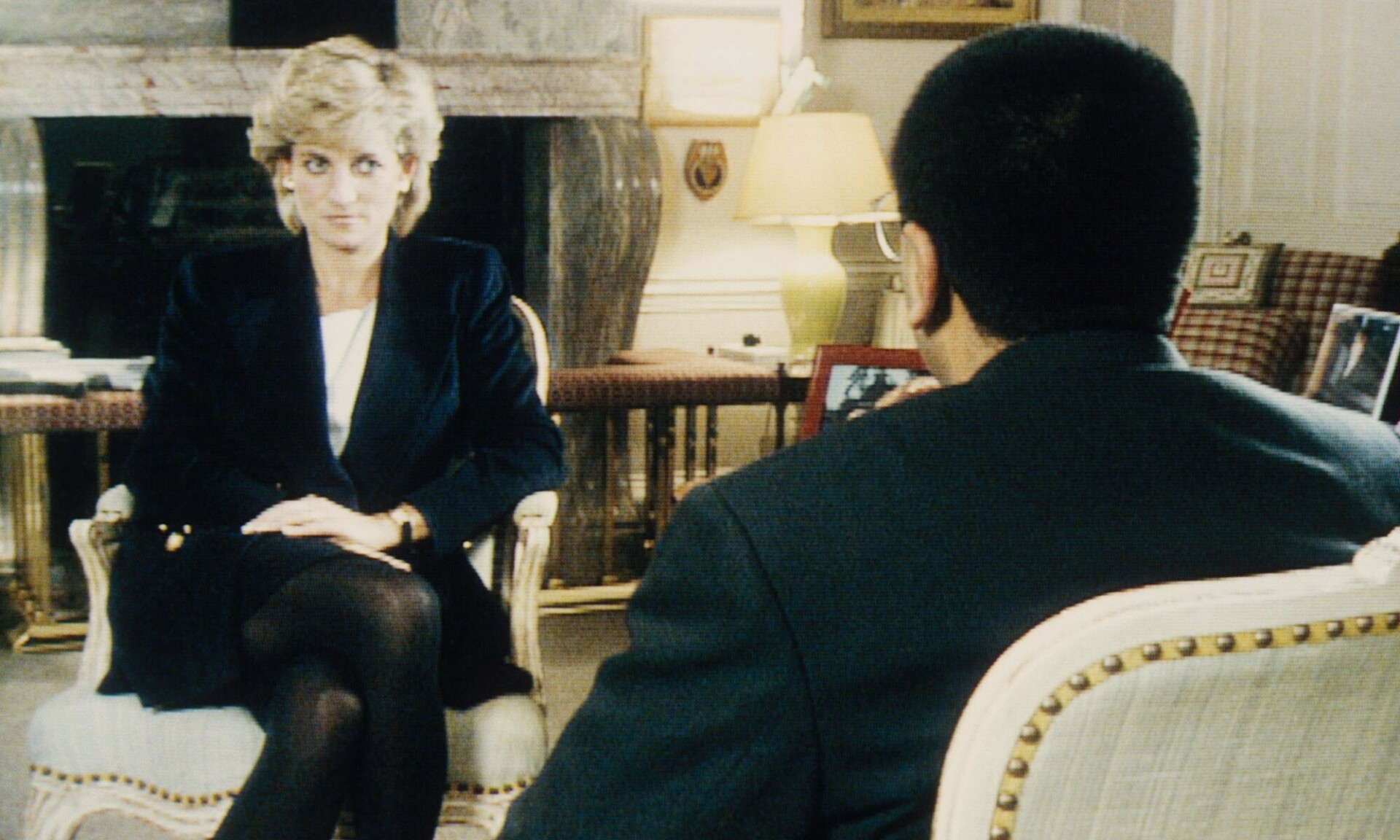 In the same way that Princess Diana's interview unveiled the truth about life at the palace and shed light upon the taboo subject of struggles with eating disorders, Meghan and Harry's interview blew the lid off of the mental health issues they battled with caused by the racism and gender bias of the UK tabloid papers.
Underneath the mounds of hateful media attention that has been thrown at Meghan Markle before, during, and after her interview, lies a woman who despite her horrid treatment still finds the strength and courage to use her platform as a vehicle of hope and enlightenment for others.
Courageously, Meghan Markle addressed the incredibly concerning mental health battle she had faced during her time in the UK. In a hard-to-watch scene, Meghan Markle revealed to Oprah Winfrey the suicidal thoughts that she had endured. The sheer level of courage that Meghan possessed to open up to her husband, the institute, HR, and eventually Oprah Winfrey and her viewers about this was beyond admirable. Meghan continued to detail how she would in her previous jobs utilise a union to seek help for such matters, but upsettingly, HR and the Institute denied Meghan the help she both needed and requested.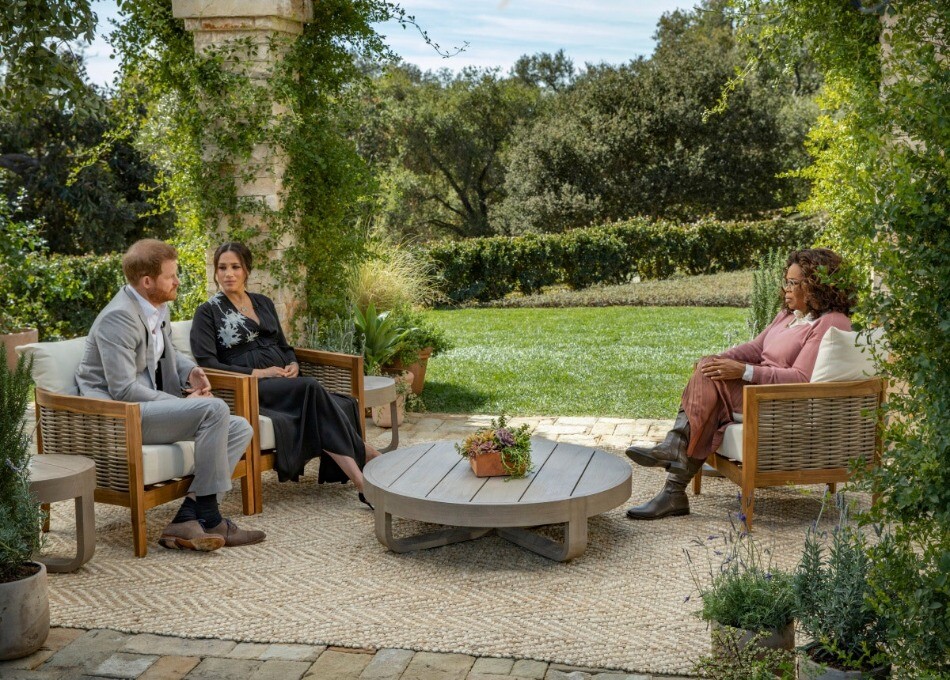 What this highlighted was the importance of accessible help and healthcare. As her husband, Prince Harry took what he believed to be the safest course of action and with plenty of warning
to his family, left the UK to begin life elsewhere in search of support and escapism from the tabloids. To viewers at home, a message was received; it's important to speak out, it's important to prioritise your mental health.
During the interview conducted by Oprah Winfrey, Meghan Markle consciously avoided speaking about anybody in a way that would catalyse a media storm around them that was in any way similar to what she had experienced. Obviously, Meghan is ever conscious of the detrimental effect this can have on the mental wellbeing of both herself and others. Not only is this a testament to the kind nature of Oprah's interviewee, but it also highlights something incredibly important; women's emotions can often be disregarded, and in particular, the emotions of women of colour. The importance of this conversation is two-fold; the gaining of awareness and the highlighted importance of speaking out.
Meghan had been vilified in the media as an 'angry' and 'manipulative' character, but her husband Harry was forthcoming with Oprah in defence of his wife over the racist nature of these exact rumours and false stories that had been so widely spread about Meghan in the press.
This itself was uplifting to see. It was a real-time demonstration of a white man from a privileged background using his platform to ultimately call out the racially fuelled hatred of his wife. In a matter of minutes, Meghan and Harry had highlighted some very important things; that removing yourself from a situation that is detrimental to your mental health is not only okay, but it's also important; that one of the most important things you can do is ask for help; and the importance of using your platform to call out and condemn racist and misogynistic behaviour.
Touchingly, Meghan spoke about her frustration at having been a life-long advocate for women's rights, only to have to remain silent when her very own were being disregarded. Though Meghan felt powerless during her time in the UK, the interview was uplifting to female viewers everywhere, to see that not only had Meghan regained her voice but strengthened it. Airing on International Women's Day, Meghan's words and truth reigned inspirationally.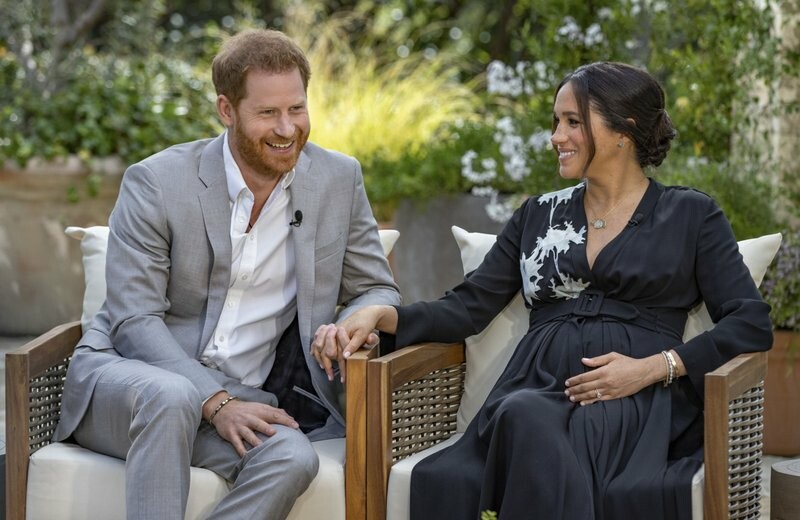 Though viewers may have watched despairingly as Meghan and Harry detailed the horrid treatment they endured during their time as husband and wife in the UK, the interview left viewers with feelings of admiration and hope. Meghan and Harry concluded that they are indeed 'on the other side', not only still surviving but now 'thriving'. In another positive note that the interview concluded on, Meghan and Harry discussed their foundation; Archewell.
Archewell is a production company who has partnered with Netflix and is dedicated to telling everybody's story. Archewell (derived from the Greek word 'Arche' meaning the source of action and 'well' meaning bountiful) describes its purpose as utilising 'the power of storytelling to embrace our shared humanity and duty to truth through a compassionate lens'. After the negative media attention Meghan and Harry received, it's certainly uplifting to see them being actively involved in pushing forward truthful and important narratives in the media.
As the interview came to a close and viewers reflected upon the content they had just consumed, three things became clear. Meghan, Harry, and Oprah had successfully begun prompting discourse surrounding racism, gender bias, and mental health topics. Meghan and Harry survived, and have truly and deservedly been able to live out their happy ever after. Finally, that the most important thing any of us possess is our voice, and the importance of our ability to use it for good.
If you or someone you know needs help, you can contact The Samaritans by calling 116 123, or talk to an adviser from eating disorders charity Beat by calling their adult helpline 0808 801 0677 or youth helpline on 0808 801 0711

Words By Megan Selway