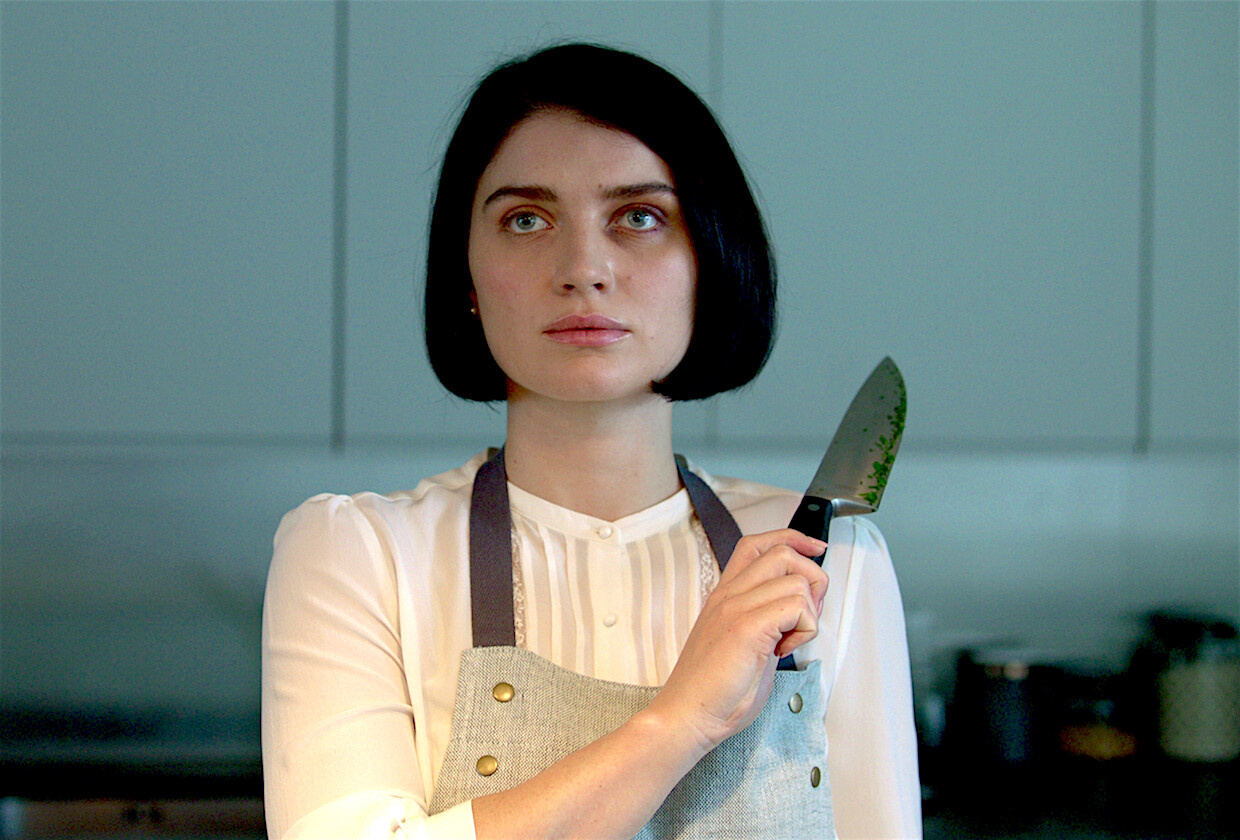 If you've been hearing everyone obsess over the Netflix series 'Behind Her eyes' but are still not sure it's worth a watch you've come to the right place. We are here to convince you that as twisted as this series may seem it's definitely worth a shot, and if it's not exactly what you're looking for we've come up with a few more exciting options that delve into trapped stories full of mysteries and suspense.
Behind Her Eyes
Behind Her Eyes has become the revelation series of 2021, conquering the audience with its captivating plot that revolves around a twisted marriage and the ambiguity of infidelity. It may sound like a common plot, but it's very distant from it… You will not witness your typical love triangle but will be entertained by a story of distress, that touches psychological topics and captures the complexity of human nature.
Sky Rojo
The first season of Sky Rojo, an original Netflix series directed by Alex Pina and Esther Martinez, creator of another one of our favourite shows – 'La Casa de Papel', will be released this Friday. The upcoming Spanish series will tell us the story of a group of prostitutes fighting for their freedom and place in society. The plot itself is already a catch, who doesn't love a story about women empowerment? Well, the cast makes it even better, with the participation of; Miguel Ángel Silvestre, Lali Espósito, Verónica Sánchez, and Yany Prado amongst others. If you don't know what to watch this upcoming week we suggest you keep up with this release.
The Irregulars
The Sherlock Holmes spin-off has already been renewed for a second season ahead of the premiere of its first one. 'The Irregulars' is a series about a group of problematic teens from the streets of 19th century Victorian London who are coerced into solving crimes. Not any kind of crimes, supernatural and dark crimes on behalf of the manipulative Dr Watson and his mysterious business partner, the one and only, Sherlock Holmes.
Dealer
Dealer tells the story of Franck, a music video director that infiltrates a violent neighbourhood in the South of France to film Tony, the leader of a drug trafficking gang who wants to break into the rap scene. The French Netflix series is filmed and shown in a series of first-hand footage filmed by the main character Franck, interpreted by Sebastien Houbani. It's a thriller that follows Franck's experience and documentation of the true face, and sometimes underestimated parts, of drug dealing and much more.
Words By Chiara Ferrari