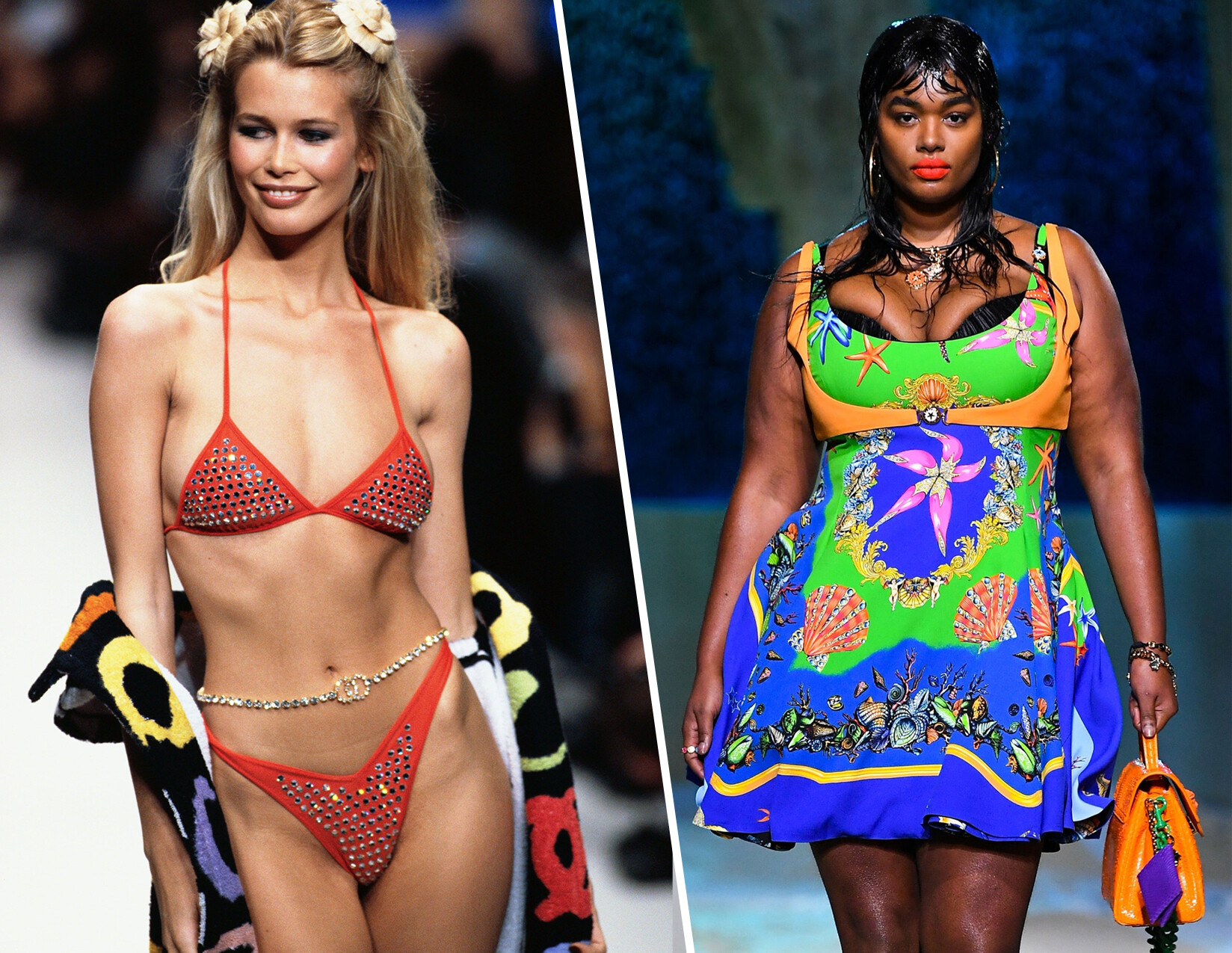 Naomi, Christy, Kate, Tyra… the supermodels of the 1990s reached a dizzy height of fame so great that they have remained household names to this day. Iconic for their looks but also the glamourous lifestyles they led, the professional and personal lives of the nineties supermodels were all the world could talk about. 
There is perhaps no greater known runway moment than when Gianni Versace brought megastars Naomi Campbell, Christy Turlington, Cindy Crawford and Linda Evangelista down the runway lip-syncing to the famous lyrics of George Micheal's 'Freedom! '90'.' The only catwalk moment which might perhaps rival it was Naomi Campbell's tumble on the Vivienne Westwood catwalk in 1993 after her extravagant platform heels teetered off balance.
While the likes of Gigi, Bella, Kendall and Kaia are certainly followed by millions and loved on Instagram, they do not belong to the same category of socialite allure that the original supers channelled so well.
The lithe, slender Amazonians like Naomi and the 'heroin chic' Kate Moss who glided down the runways of Jean Paul Gautier and Chloe may have differed in height, but they all belonged within the parameters of one size and shape 34"23"34. There was a preconceived idea in the 1990s that designers would make clothes and then hire the models who would fit in them, not the other way around.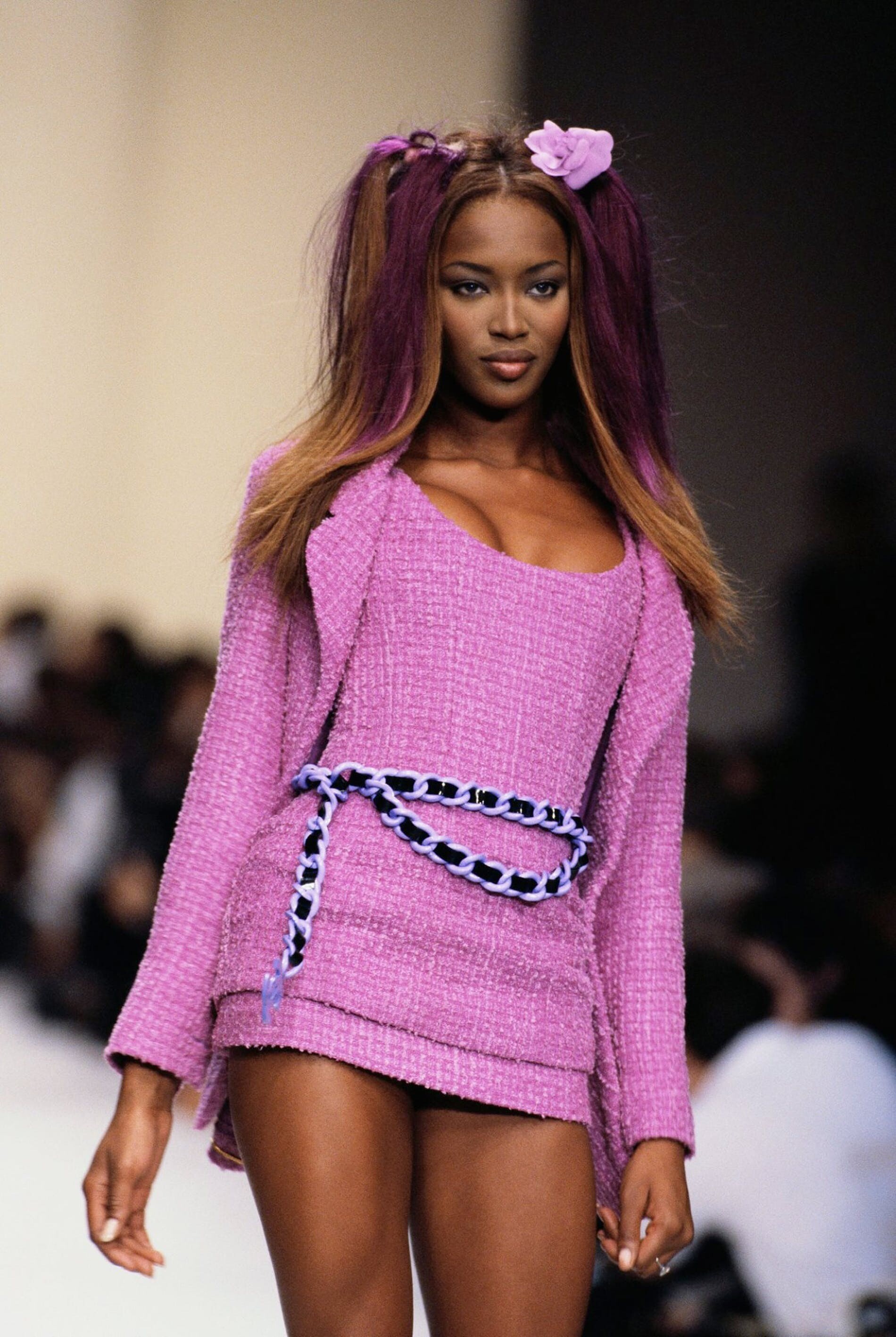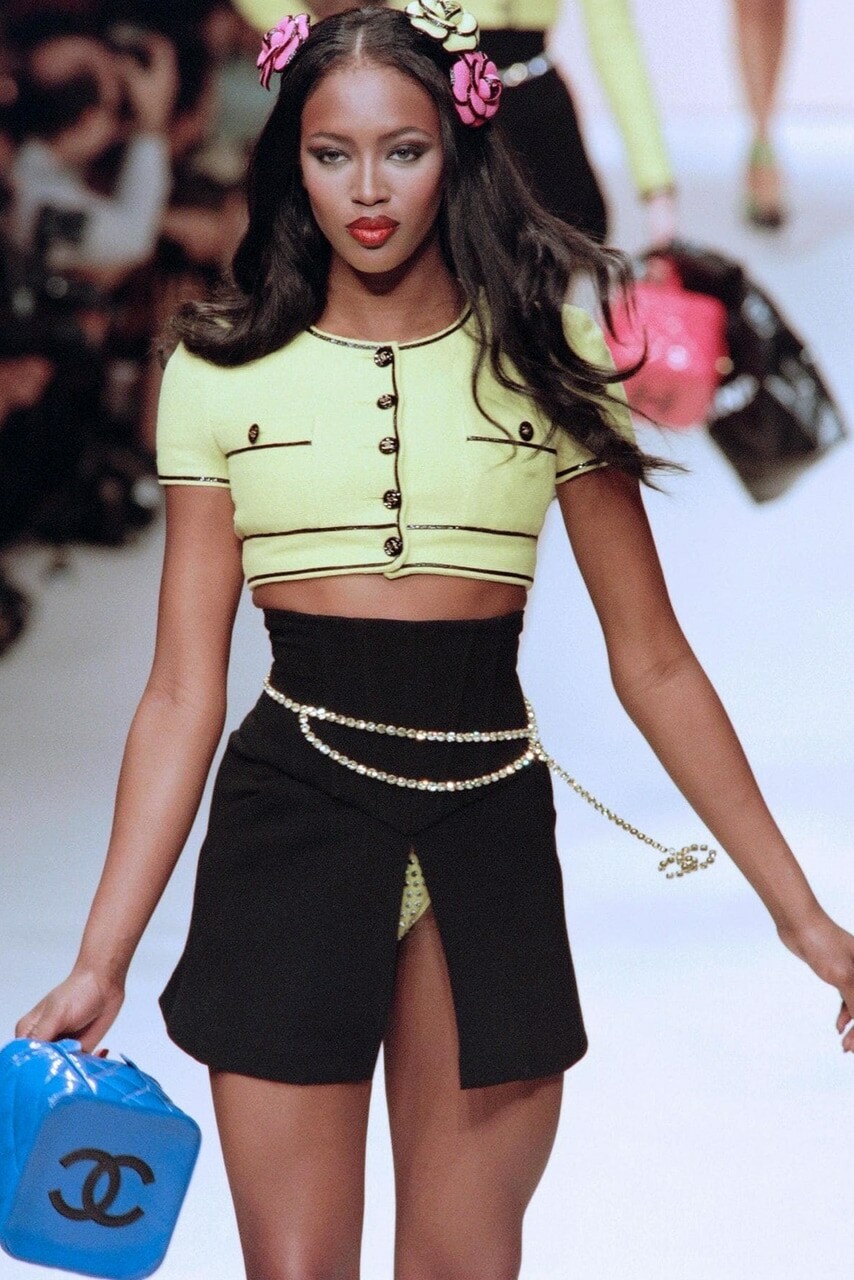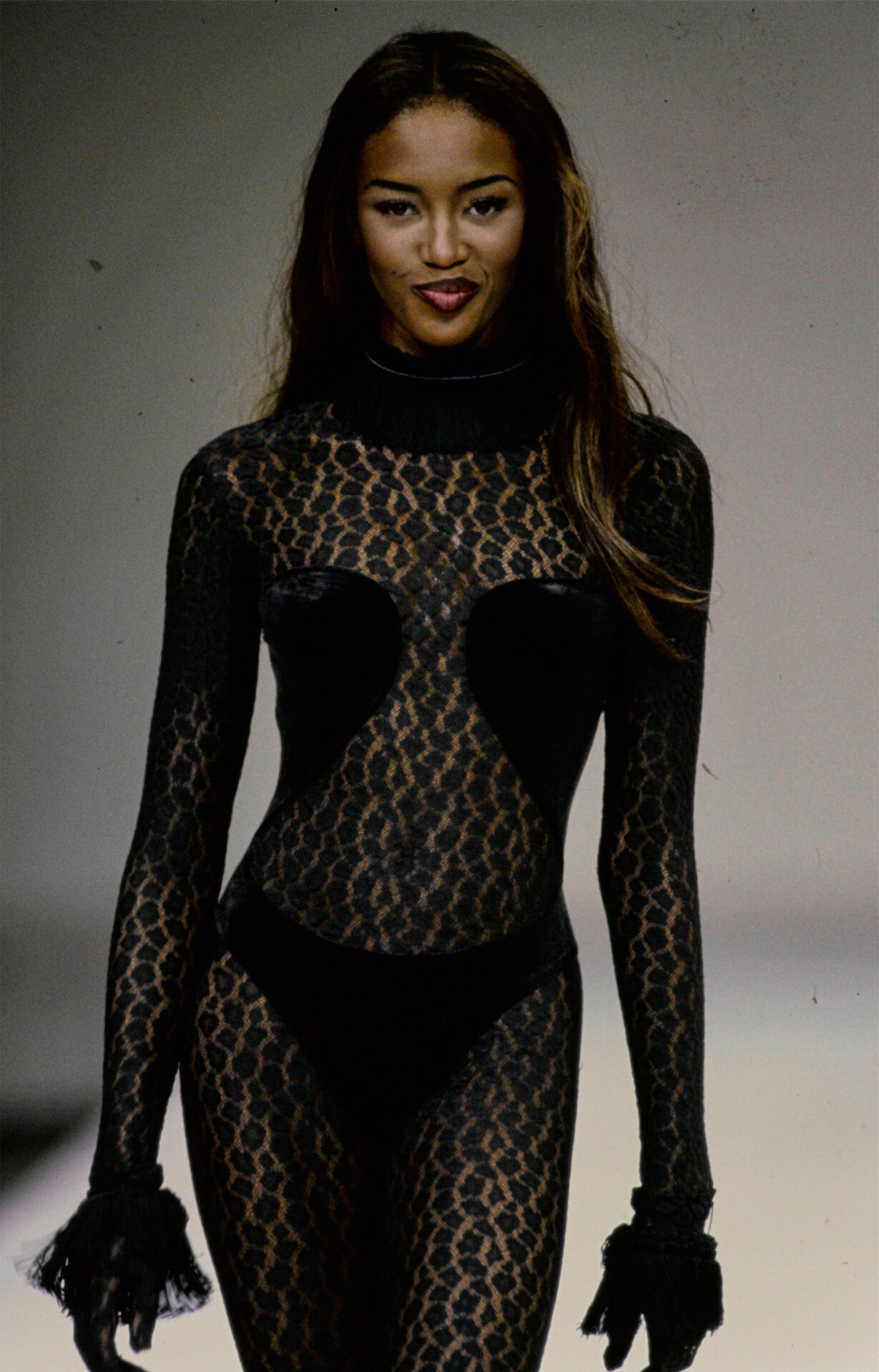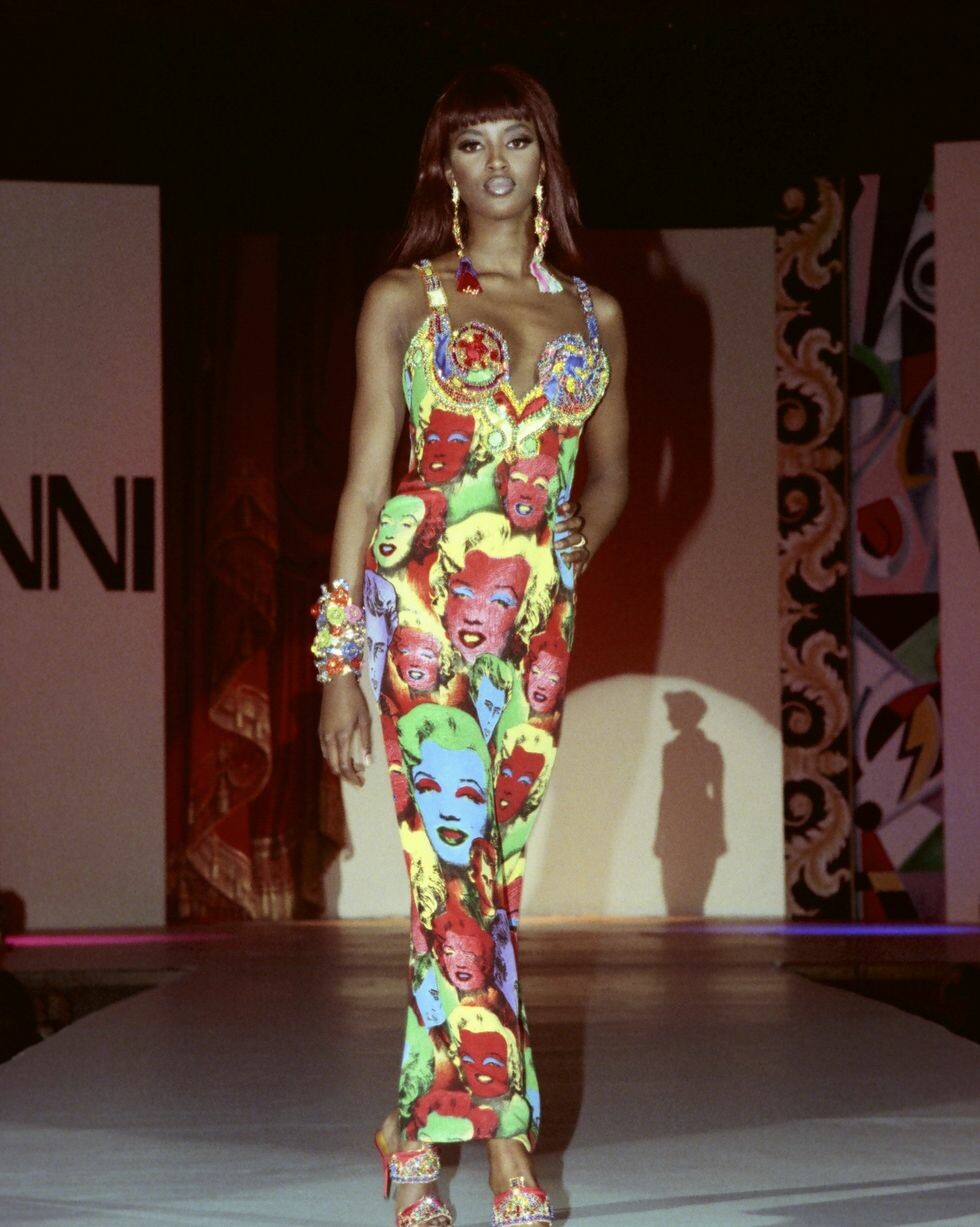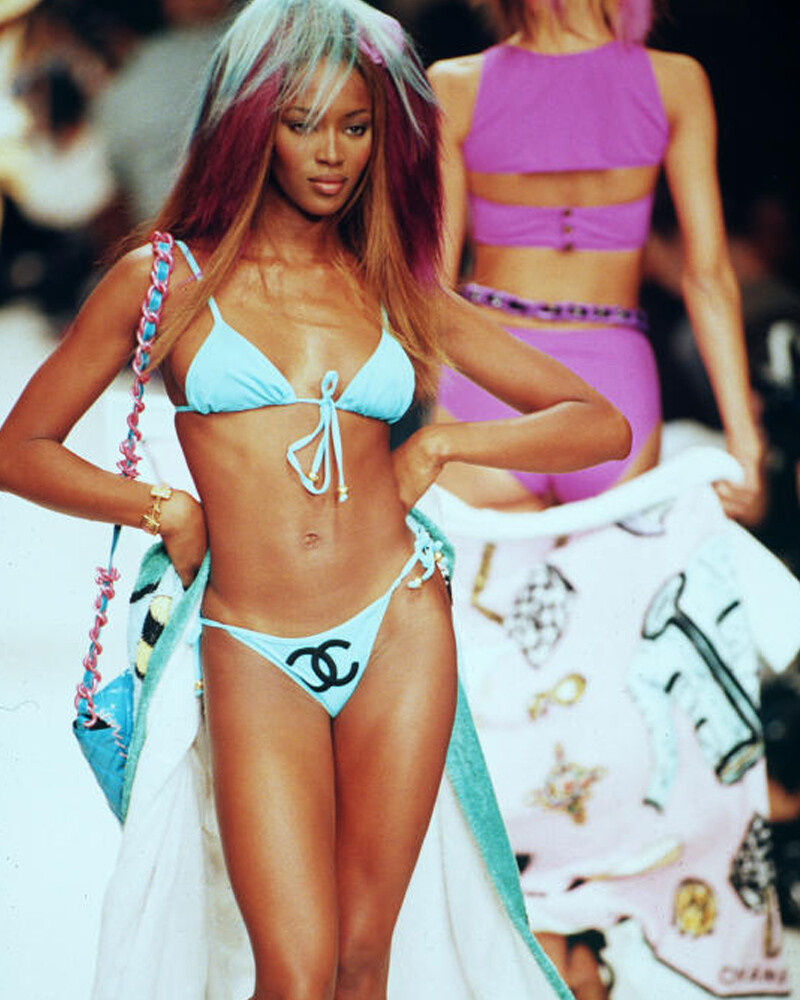 What's more, the likes of Karen Mulder, Heidi Klum and Tyra Banks all championed a very feminine and sexy kind of beauty, perhaps best epitomized by the emergence of the world-famous Victoria Secret fashion shows which became a major event in the fashion calendar.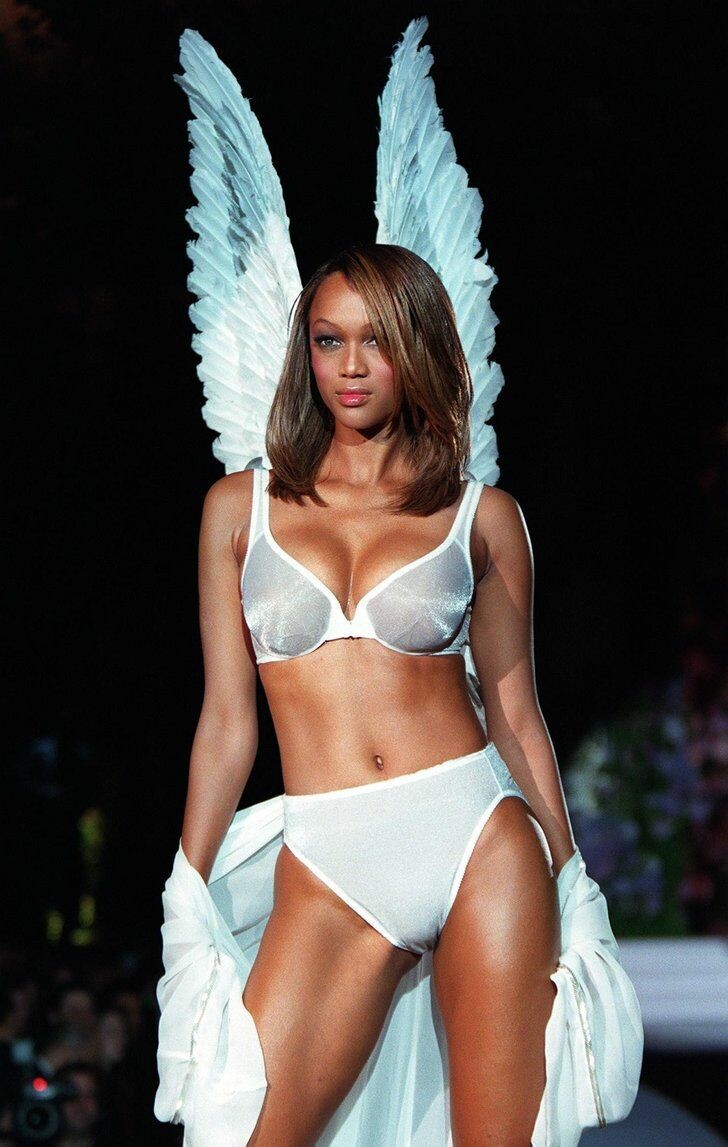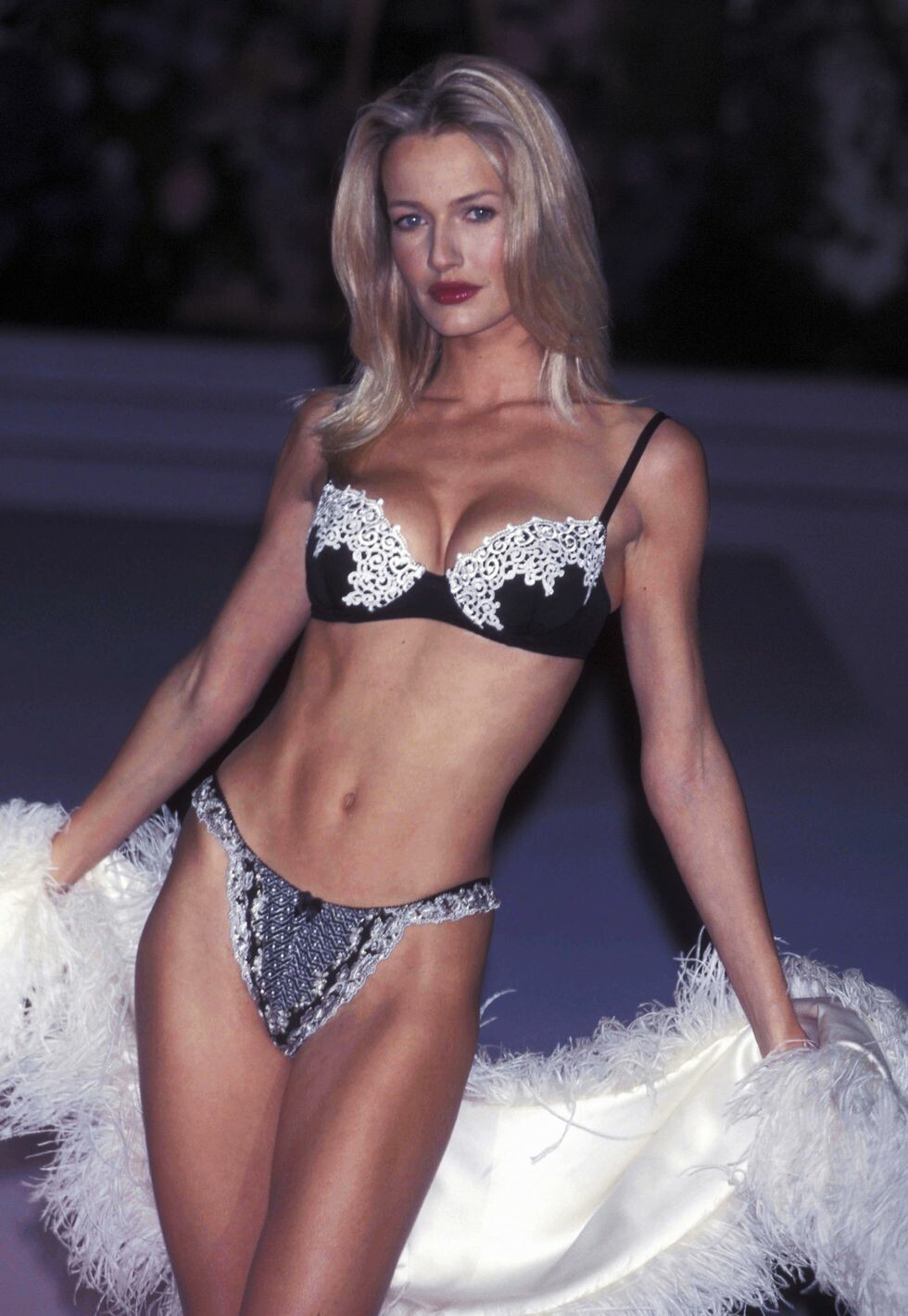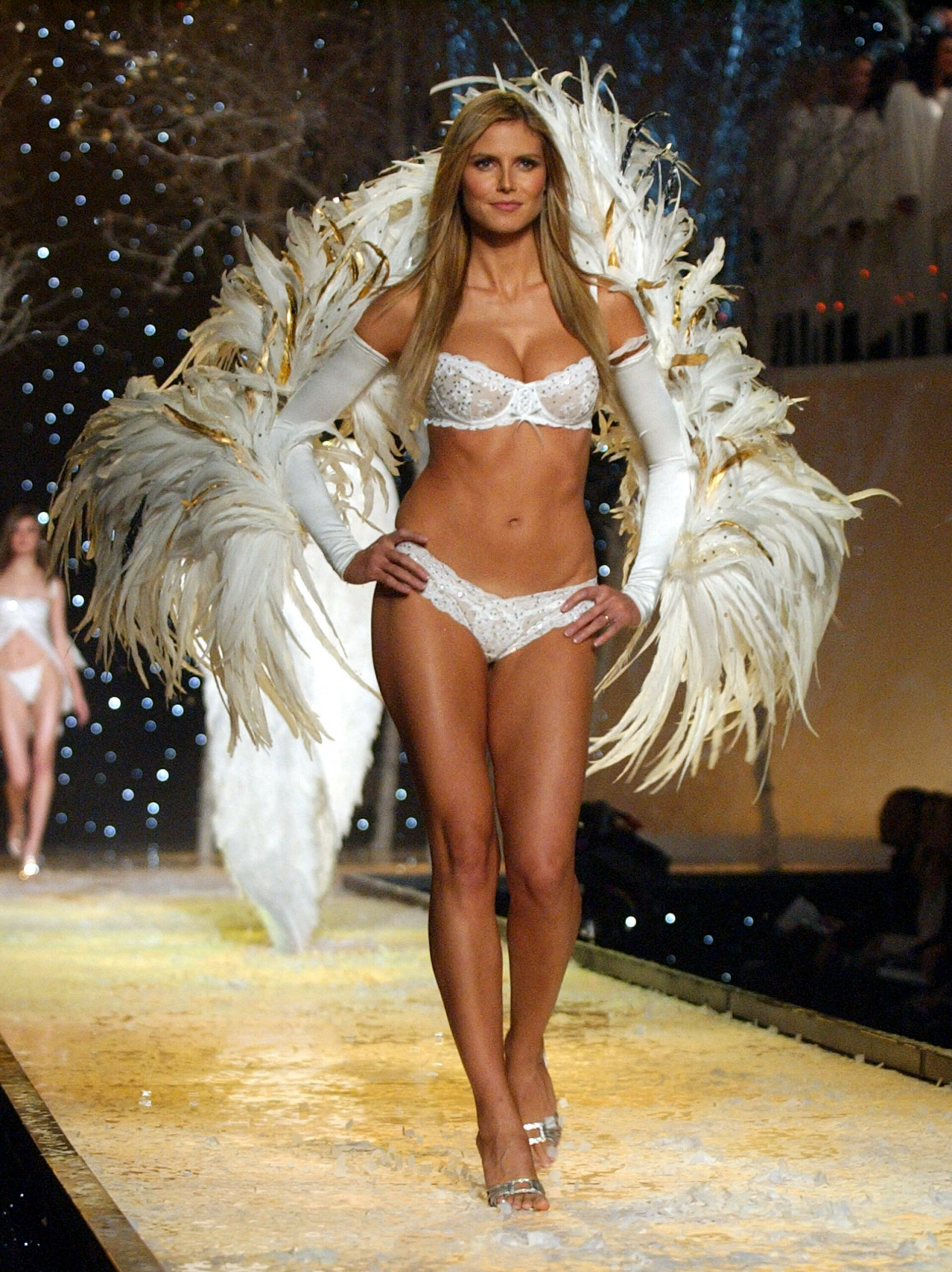 But what about models now? In the wake of the third wave body positivity movement of 2012 and events like 'The Real Catwalk', fashion consumers have been more and more vocal about wanting to see bodies like theirs represented on the runway. The movement was spearheaded by black and ethnic minority women who wanted to celebrate self-love for the visibly fat bodies which just weren't being shown.
In the past few years, we have seen a huge step forward for the plus-sized modelling industry, with role models like Ashley Graham on the cover of 2016's Sports Illustrated and Paloma Elsesser's cover for British Vogue. What's more, TV has mirrored the movement towards body inclusivity with shows like Empire, Dumplin' and Euphoria all working to unravel the preconceived 'fat character' stereotypes which have existed in the media for so long.
If we compare the silhouettes of the catwalk now to those of the nineties, it is difficult not to associate the slender frame which was so worshipped back then with feelings of aspiration at best and self-loathing at worst. Supermodels like Christy and Naomi were held aloft like goddesses; their bodies were unattainable and loyal to one idea of perfection.
Kate Moss was championed at the time for breaking this mould – her body was shorter than the others and waif-like, leading her to become the poster child for the grunge style of the nineties. Discovered at 14 in JFK airport, Kate emerged onto the supermodel scene with a new aesthetic that hadn't been seen before and her pale skin, dark hair and lack of curves were coveted as 'heroin chic'. With a string of highly publicised famous relationship and a party-going lifestyle, Moss was considered highly alternative.
This does not, however, take away from the fact that Kate Moss still embodied a very select body type, as she famously quipped herself "nothing tastes as good as skinny feels" – fuel to light the fire of romanticised eating disorders. It was not problematic so much to celebrate Kate's slender body, more instead that her angular appearance and lack of body fat enabled her to be labelled not just as a model, but a 'super' model. 
"Nothing tastes as good as skinny feels"

Kate Moss
Concerning racial and ethnic diversity in fashion, Naomi Campbell broke through a barrier when she became the first black model to ever appear on the cover of TIME magazine, French Vogue and Russian Vogue, as well as the first British black model to ever feature on the cover of British Vogue. Still walking in shows today, there is no question that she is a living and breathing legend. Nevertheless, many fashion brands have been called up in the past ten years for tokenism when it comes to black and ethnic minority representation, so although Naomi may have opened doors, there is still a long way to go.
The true demise of the dazzling heights of nineties supermodel stardom seems to be rooted in the fact that people don't want to just see models on magazine covers anymore. Readers now look to the covers of Vogue, Elle and Harper's Bazaar for activism, inclusivity and new talent. The speedy turnover of social media means that people are always looking for the next best thing and the latest sign that society is moving forward in its ideas of what beauty is.
Brands like Chromat, Savage X Fenty and Moschino have taken the lead in welcoming more and more diverse models onto the runway. For their SS21 show, Versace made headlines when they featured plus-size models Jill Kortleve, Alva Claire and Precious Lee wearing neon garments.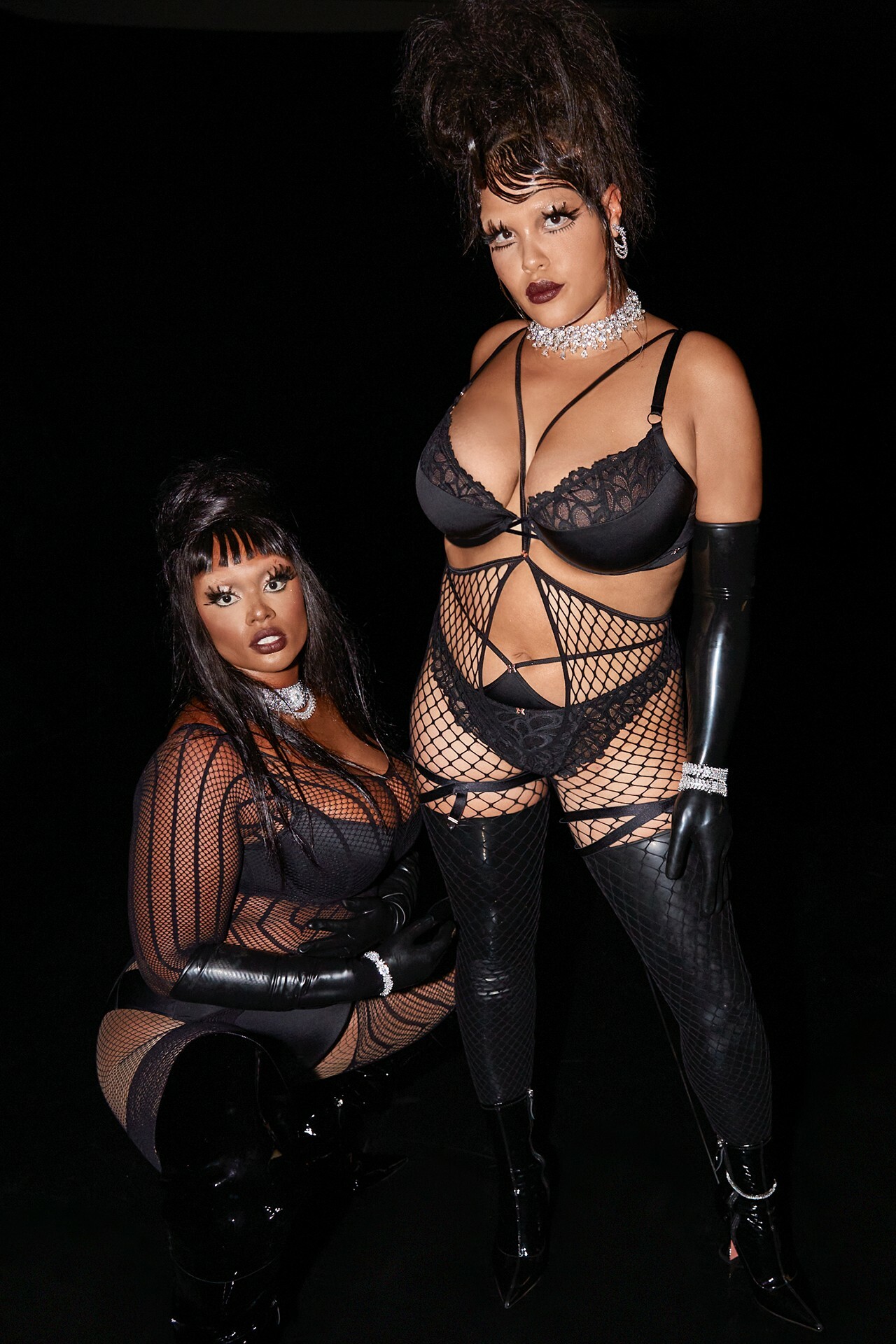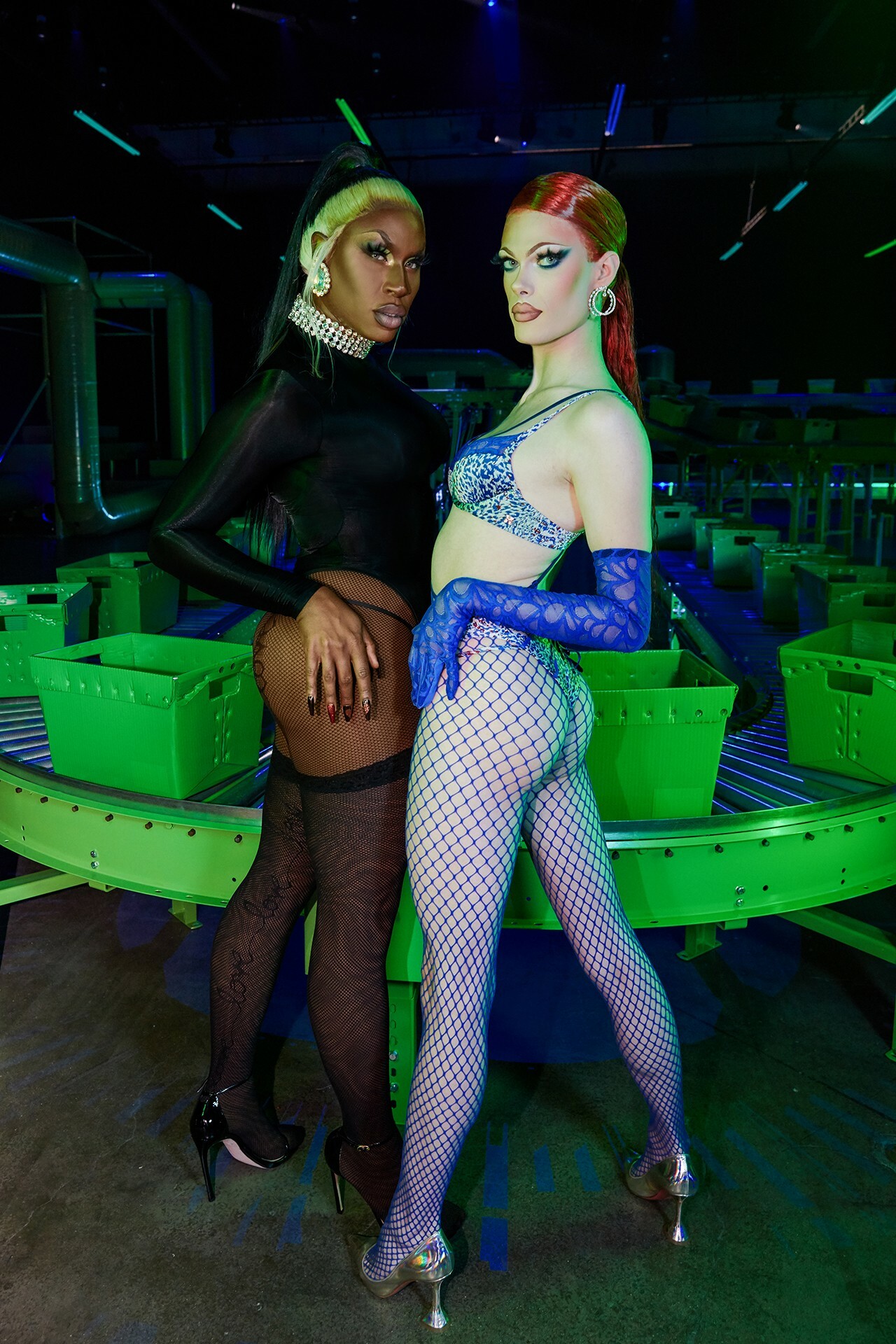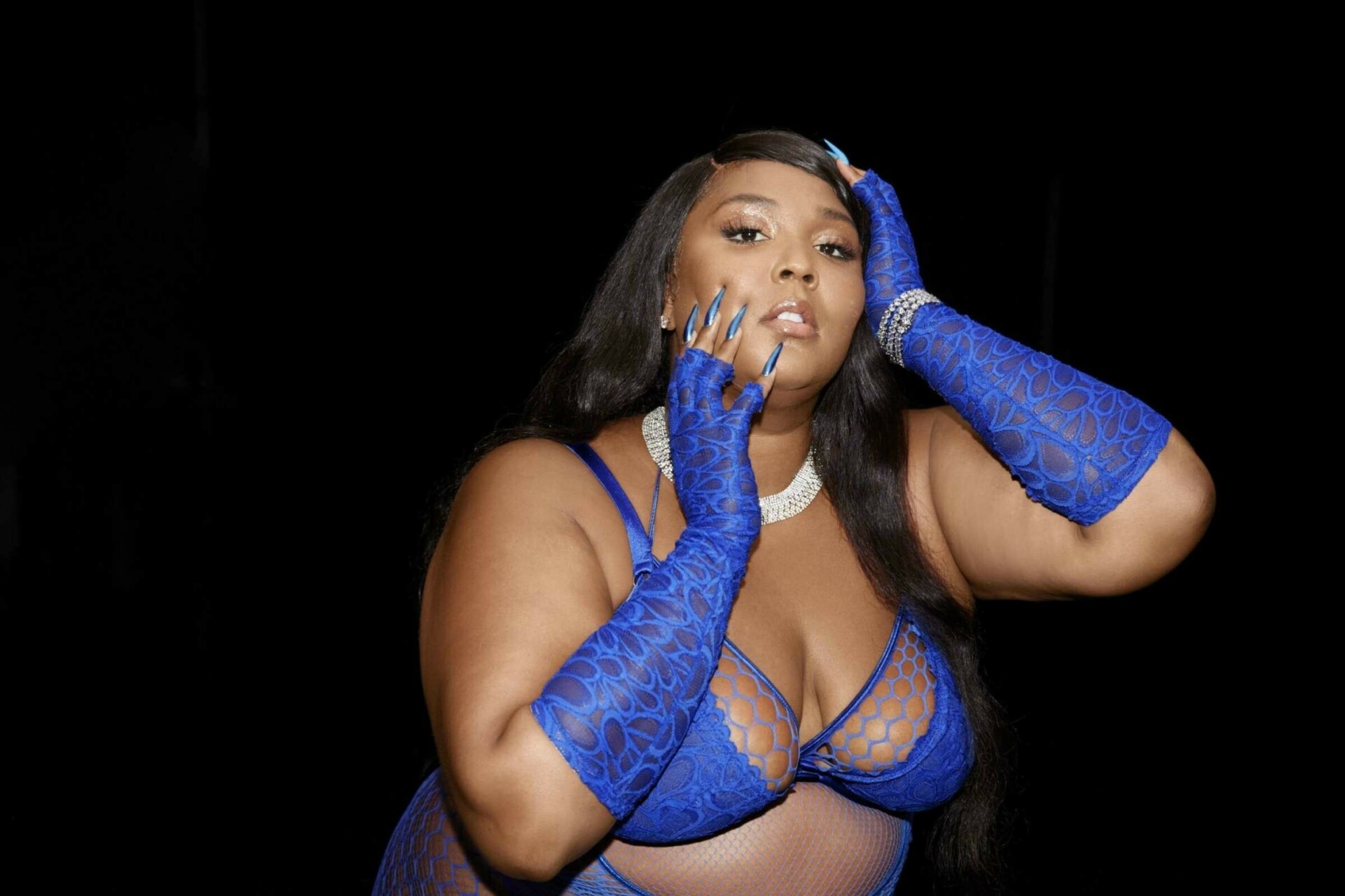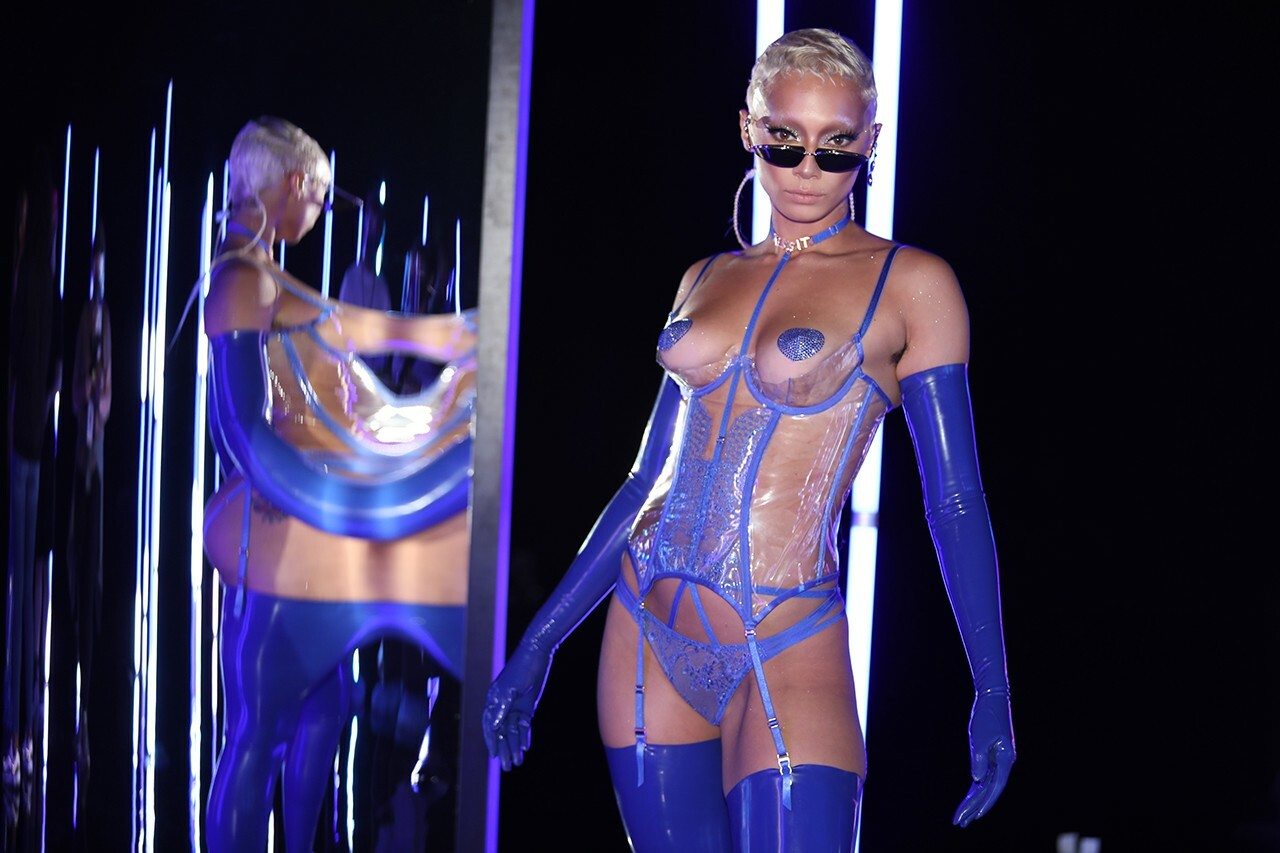 The reality is that there is no longer a place for the concept of the original 'supermodel' in the current fashion landscape. People want fashion which is innovative and yes, aspirational, but also relatable. Models on the runway may not now be 'super' slim or 'super' famous – but actually, that's a good thing.
Words by Becca Seib