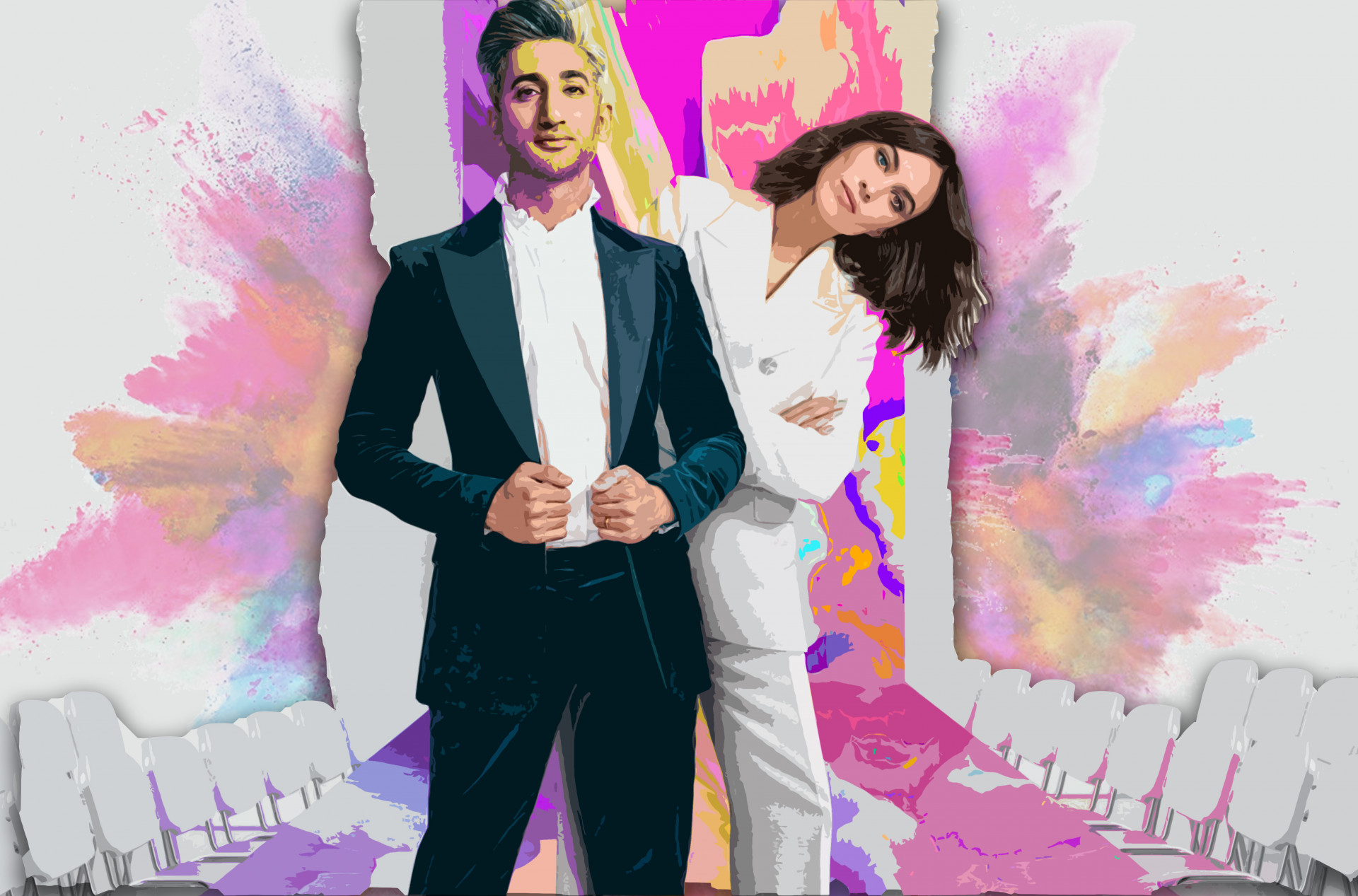 This January sees the launch of a brand new Netflix original series, Next In Fashion, a fashion competition reality show hosted by Queer Eye's Tan France and the internet's favourite fashion designer, Alexa Chung. From the recently released trailer, the show's premise is shown to centre upon 18 experienced designers who will compete in various high-stakes challenges based on global trends and styles in order to secure the $250,000 prize money and an opportunity to debut a collection with luxury retailer, Net-a-Porter.
Consisting of 10 episodes, the show functions as Netflix's first venture into fashion-focused programmes and similar to its predecessor, Project Runway, the contestants are far from being labelled as amateurs, with their wealth of experiences working for major brands, fashion houses and A-list celebrities. The show is thus filled with high-strung competition and promises a head-to-head combat of creative talents who are looking to break free from the shadowed corners of quiet innovation and move instead into the mainstream television limelight. Along with an impressive cast of guest judges, including designers Christopher Kane, Kerby Jean-Raymond and Tommy Hilfiger, as well as Hollywood stylist Elizabeth Stewart and Instagram's director of fashion partnerships Eva Chen, another thing to look out for is the striking originality of each contestant's design as they face a different challenge every episode, each one focusing on a particular trend or design style that has impacted the way the world dresses. France and Chung's signature British humour is also bound to spice up the show with a number of bitingly satirical remarks, making Next In Fashion one exciting and colourfully dramatic show to watch out for.
Next In Fashion airs on Netflix from the 29th of January.
Words by Shir Ariya
Graphics by Katie Janes
, , , , , , , , , ,