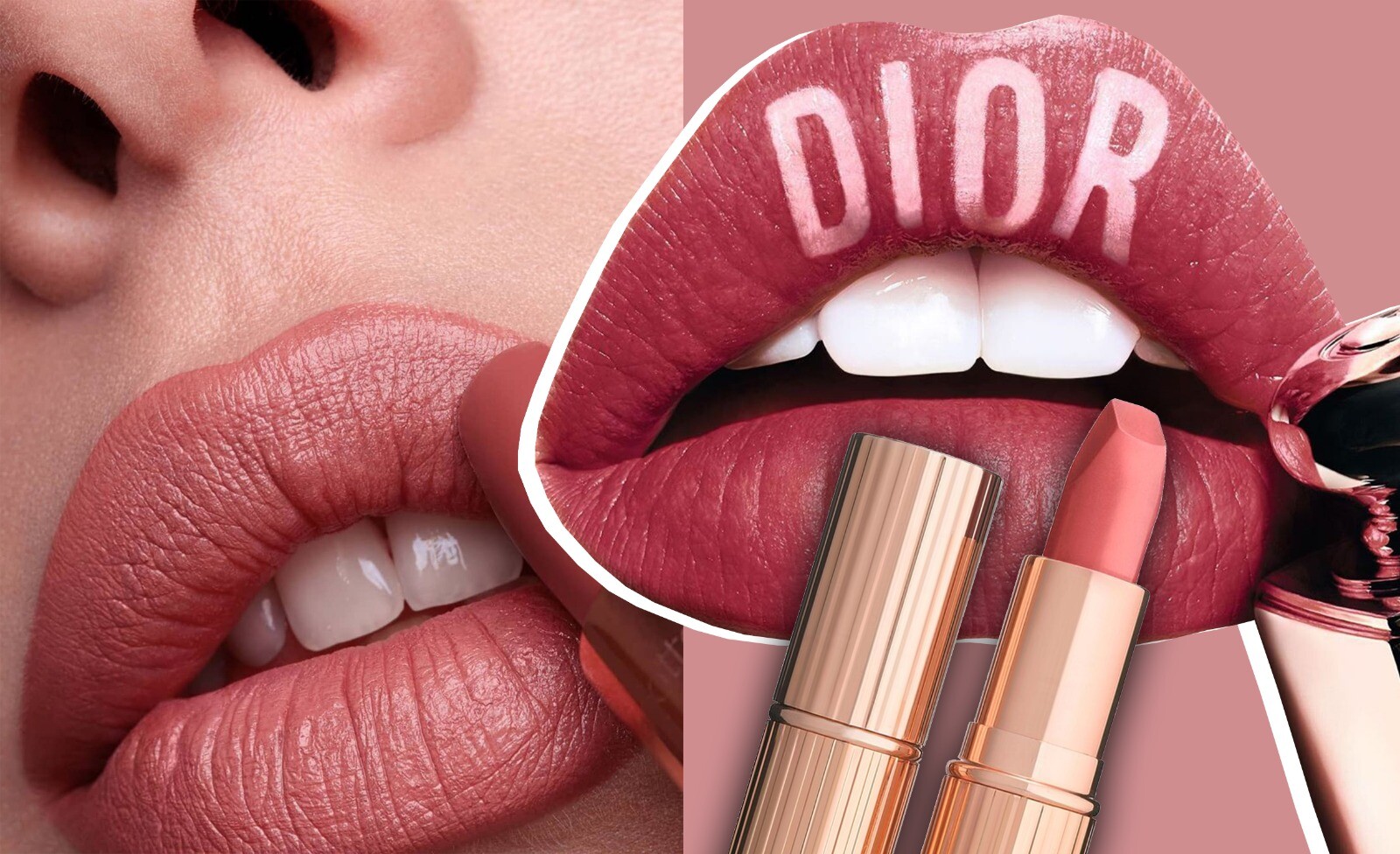 A few years ago, liquid lipsticks re-defined the make-up game – but now they are truly coming into their own. Now what we look for in a lip product isn't just the usual colour and texture, but its ability to stay put under a mask.
We have compiled a wide-ranging selection – from lip tints to paints to creams – so that you don't need to compromise your look for in the need for a long-lasting and no-transfer lip colour.
Fenty Beauty
Stunna Lip Paint Longwear Fluid Lip Colour in Unbutton
£20.oo
Our first pick is Rihanna's beauty brand's lip paint – with 12-hour staying power while boasting a soft matte finish, this should stay put under a mask with no problem. Famous for its long-wearing comfort, a soft neutral peach colour is perfect for long late summer days to sweep you into autumn.
NYX
Soft Matte Lip Cream in Beijing
£6.00
NYX soft matte lip creams are a handbag staple. They are infused with beeswax, which makes them not only easy to apply but also to layer (if you wanted to up the intensity of the colour mid-way through the day) as the hydration prevents that 'flakey' feeling of many liquid lipsticks. There is a beautiful array of colours to choose from, but we have gone with the classic 'Beijing' for a dusty mauve tone.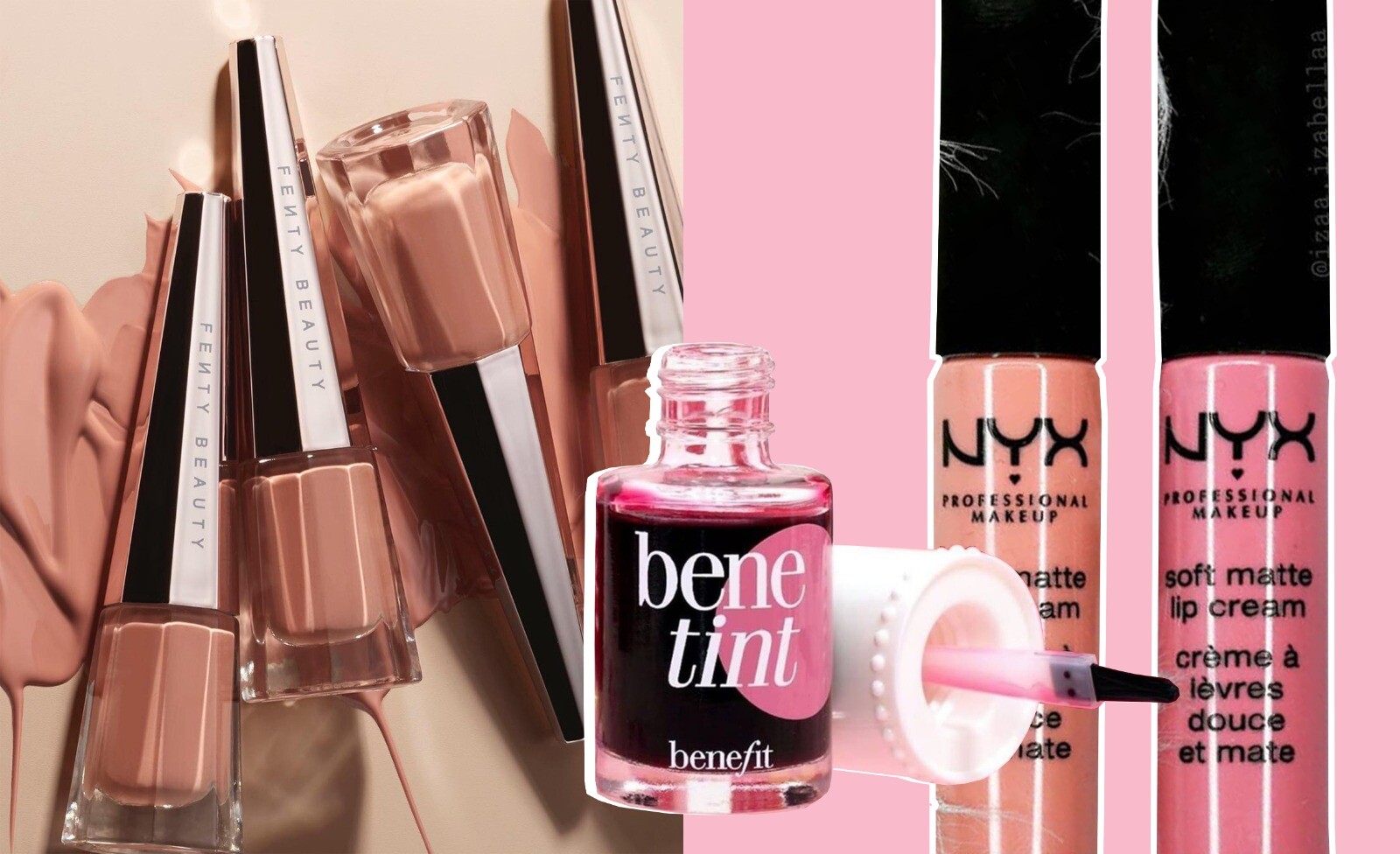 Benefit
£15.50
Benetint is the perfect product for those sworn off liquid lipsticks. Benetint has a very different texture to your usual liquid lipstick, while still having a brilliant staying power. A light layer will give you the level of sheer pigmentation of a gloss – but the coverage is buildable. This lip stain is not to be underestimated – it can be layered from a natural rosy glow to a fully pigmented cherry red.
Charlotte Tilbury
Matte Revolution in Pillow Talk
£25.00
Charlotte Tilbury's Matte Revolution lipstick is the only true 'lipstick' in this collection: though not quite as long-wearing as other liquid lipsticks and stains, this product is matte, non-transferable and known to last a lot longer than your usual lipstick. 'Pillow Talk' is their classic sell-out shade: a soft rosy pink that compliments all skin tones and pairs perfectly with summer sunsets.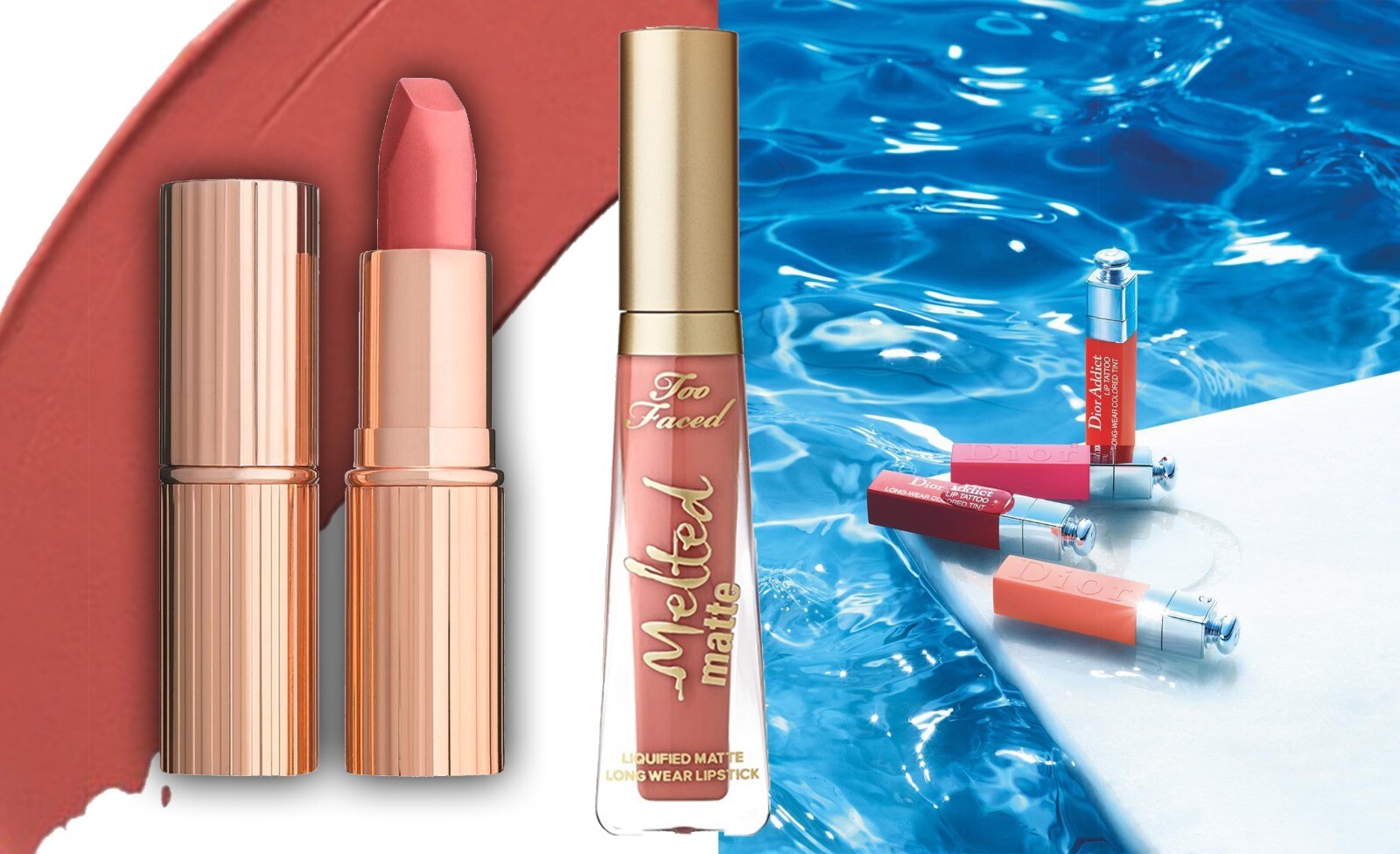 Dior
'Dior Addict' Lip Tattoo in Natural Cranberry
£28.00
Dior's lip tattoo is a tried and tested miracle – it truly lasts all day and feels like you aren't wearing anything. The formula has nothing cakey or heavy to it; this doesn't only make this product very comfortable to wear all day but also means that colour as deep and rich as 'Natural Cranberry' can sink into a natural hue. Like Benetint, this can be buffed out into a reddish tint, or layered to a stronger September berry.
Too Faced
Melted Matte Liquified Long Wear Lipstick in Social Fatigue
£19.00
The final pick of this compilation is Too Faced's Melted Matte lipstick – an infamous formula back with popular demand with a wider range of colours. Our choice – 'Social Fatigue' – is a beautiful deep peach copper shade. A few hints of orange that will come into their own as autumnal colorways deepen, but also a shade that tones beautifully with pastel summery hues. This liquid lipstick will stay tight all day – and its moisturising ingredients of Avocado Oil and Hyaluronic Filling Spheres will keep your lips plumped and smooth.
Words by Allegra Campbell Boreham
Graphics by Georgia Walters