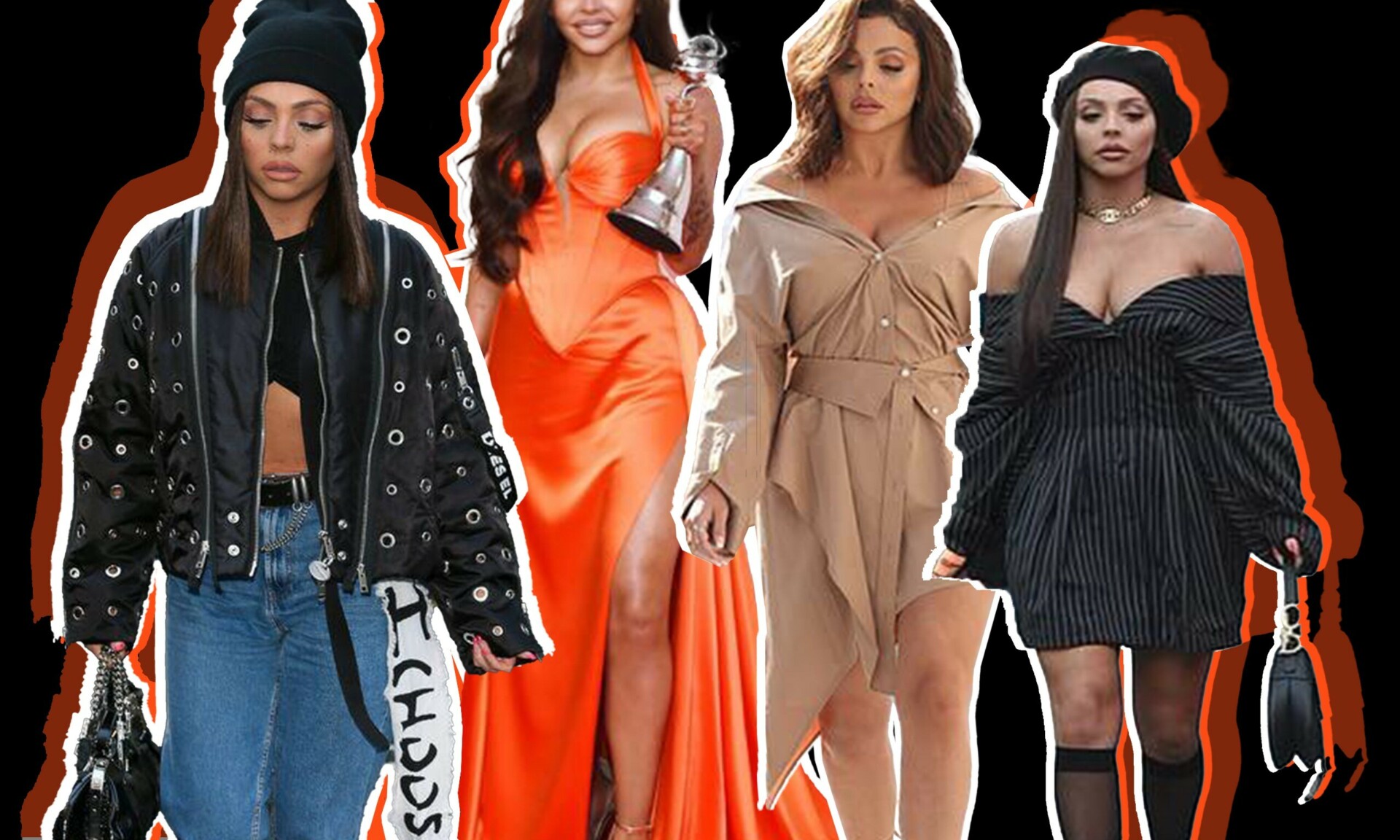 In January, Jesy Nelson stole our hearts and captivated millions through her award-winning documentary Jesy Nelson: Odd One Out. While the thought of being in the world's biggest girl group comes with its assumptions of glamour and success, Jesy bravely broke down her barriers and shared with us what goes on behind closed doors and the journey she faced after her childhood dream came true; years of cyberbullying.
The candid documentary exposed some of the awful circumstances that lead Jesy down a path of online trolling; chipping away at her self-esteem and love for who she is. She opened up about moments where she couldn't even look in the mirror or starved herself just to feel accepted by incessant trolls. Since the documentary, Jesy has been a true beacon of hope and advocate in raising awareness around mental health. Sharing make-up free images on Instagram and showing the world who she really is underneath her fame. She has opened up a huge conversation for others experiencing bullying and honestly broke down the misleading stigma associated with wealth and fame.
While the news of Jesy leaving Little Mix was devastating for many, we can only reflect and honour Jesy's undeniable career and bravery in standing up for what is right. "There comes a time in life where we need to reinvest in taking care of ourselves rather than focusing on making other people happy, and I feel like now it's time I begin that process", speaking up on Instagram.
With a raw talent like hers and unwavering beauty, we look back on Jesy's most iconic fashion moments.
1. Casual leather bomber jacket
In 2019 Jesy was spotted out and about in this effortlessly stylish leather bomber by Diesel. She paired it with a black beanie and some classic blue straight leg jeans for a casual everyday outfit.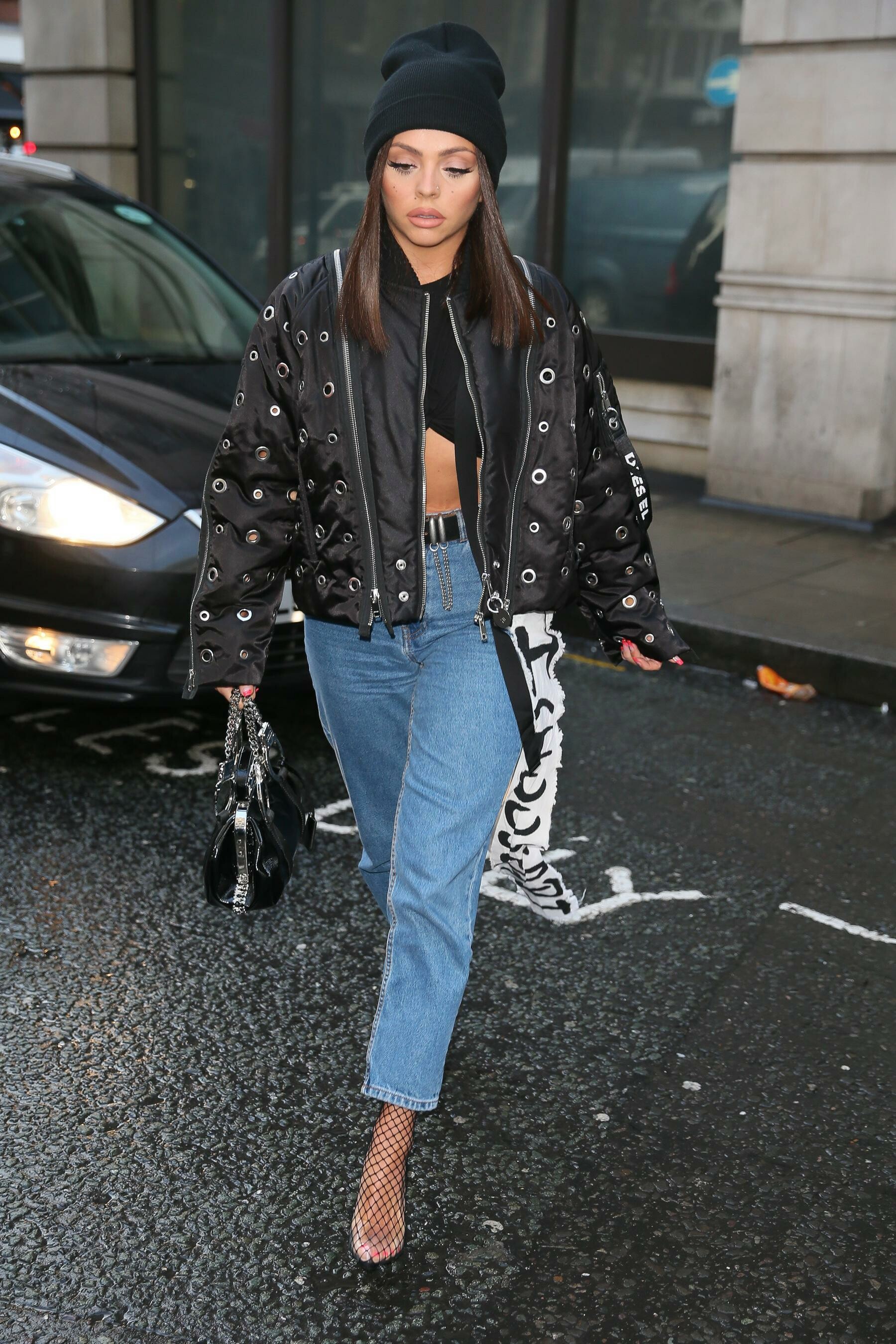 2. Beige shirt dress
The shirt dress is a perfect and elegant staple for your wardrobe. It can be dressed up, like Jesy does above, with a dainty pair of heels or dressed down with a pair of Docs or trainers.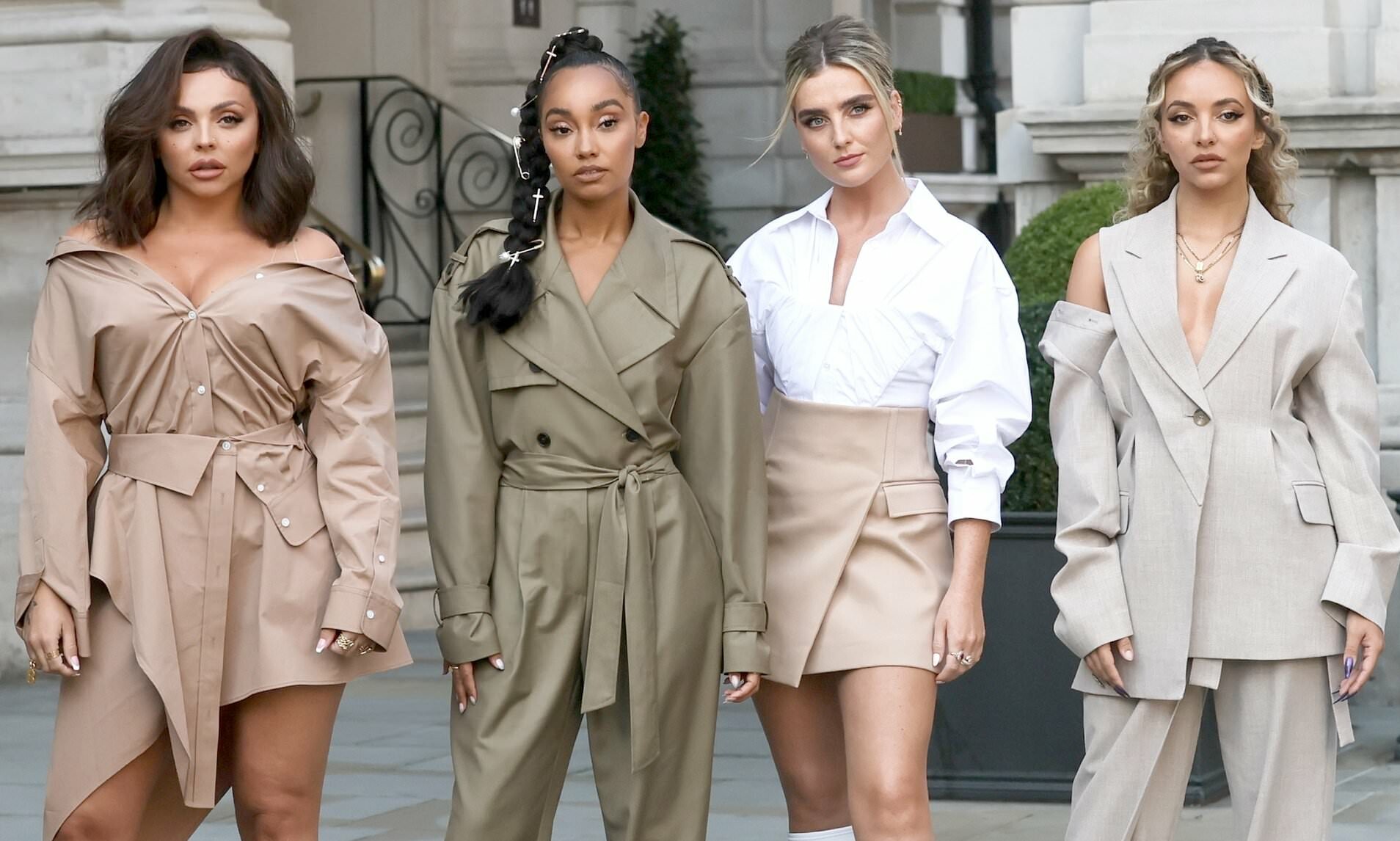 3. Floral midi dress
The floral midi dress is an absolute must have for any Spring/Summer wardrobe. It can be worn with a knit or in the warmer months as a sundress. Jesy wears her pink floral dress here with a pair of Dr Marten's the perfect way to add some edge to an otherwise preppy item.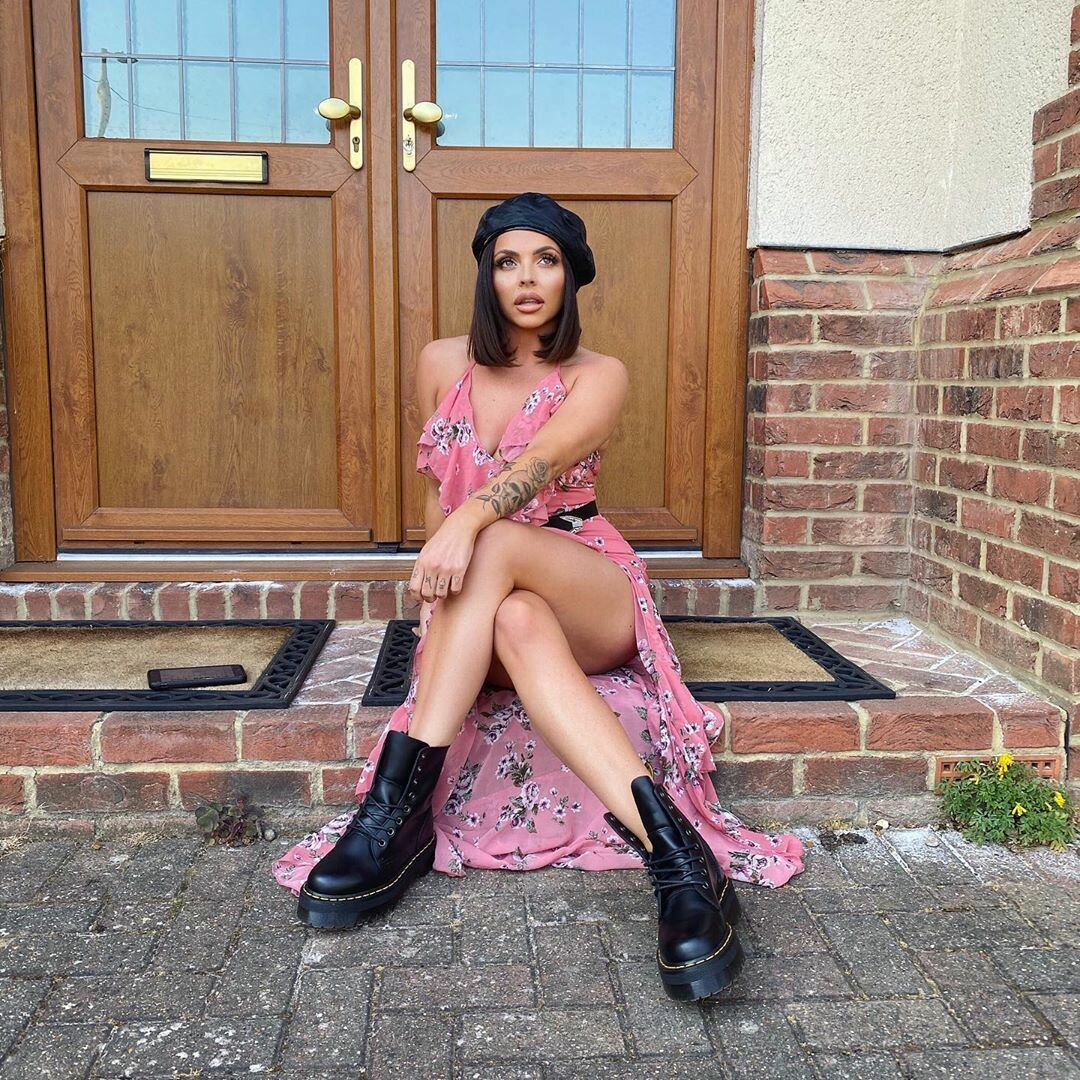 4. Orange Formal Dress
Jesy caught the attention of the media at the 2020 NTA's in this stunning orange formal dress, with a satin bustier corset top and a long flowing skirt. If you to want a jaw dropping show stopper for your next (Covid free) black tie occasion, maybe a gorgeous orange dress is what you are looking for.
5. Off the shoulder tailored pin-stripe dress
A pin stripe dress is a unique way to look both smart and chic. Formal or informal, day or night, this could be the dress for you.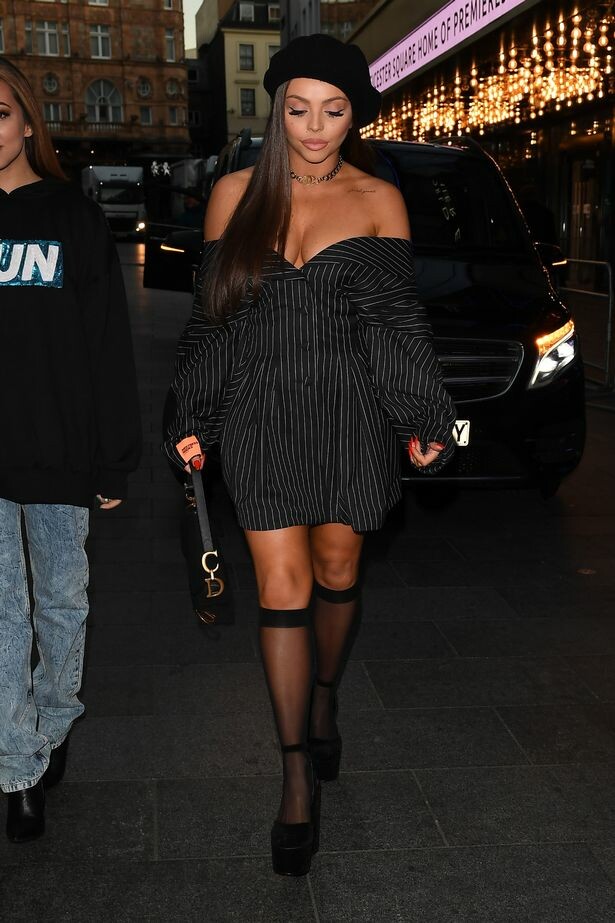 Fashion Edit by Charlotte Hipperson, Words by Clare Stephenson, Graphics by Victoria Zhao