Whether you plan on dedicating Valentines to giving yourself the TLC and self love you deserve, or you're hoping to spice up the night with someone else, there are dozens of newly released sensual products to help spice up your evening.
If you're seeking the ambience of an organic candle to set the mood or hope to treat yourself to a designer adult toy (yes, the case is covered in rhinestones) then you're in the right place. Here are the latest intimate products for the February 14th of your dreams.
CBD ETC's Intimacy Edit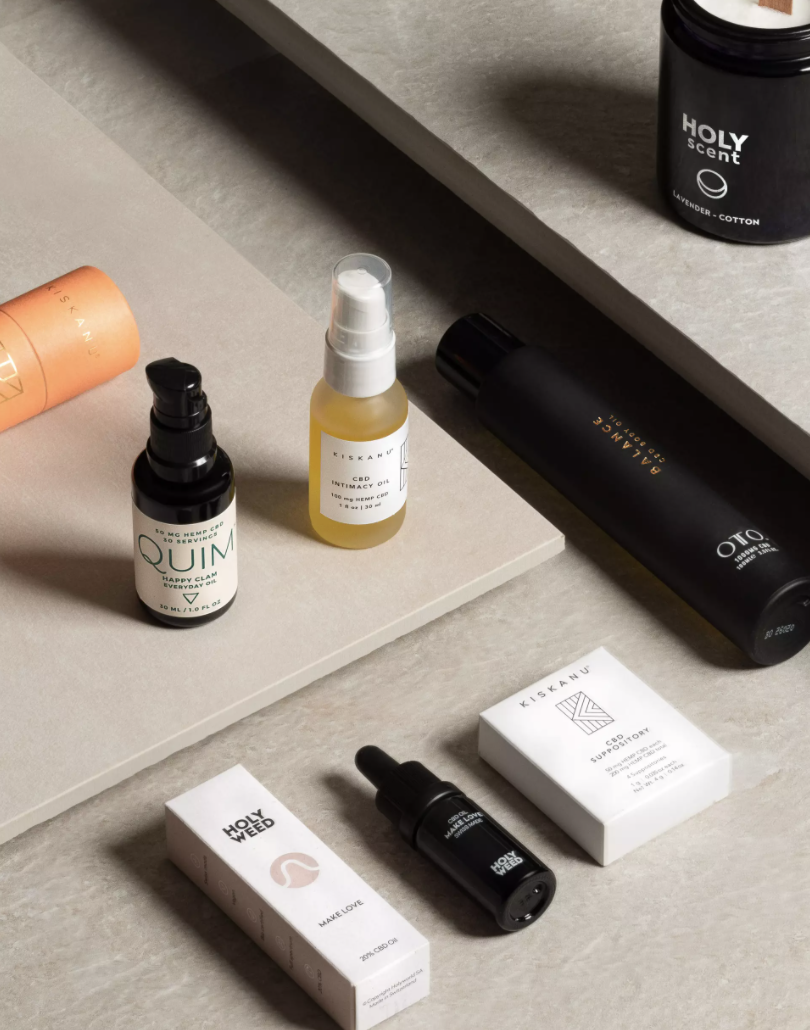 Ever wished you could incorporate the anxiety-reducing benefits of CBD oil into your intimate products? If so, you're in luck, this Valentines CBD ETC is allowing you to swap your usual synthetic, silicone-based lubricants for their indulgent 'Smooth Operator' CBD serum. The delicate serum, infused with raw ingredients like peony root and passionflower extract is suitable for anyone, making this the perfect valentines luxury for yourself and whoever you wish to share it with.
If you're hoping to set some seductive ambience before your lover arrives, CBD ETC's Balance CBD Body Oil or organic scented candle in a selection of sultry scents from 'make love' to 'sleep tight' are the perfect way to win your lover's affection this year. Boasting inviting notes of cherry and lavender, the candle is a sure-fire way to spice up the evening.
The brand also offers discrete Whatsapp consultancy to answer any queries.
LELO X On Aura Tout Vu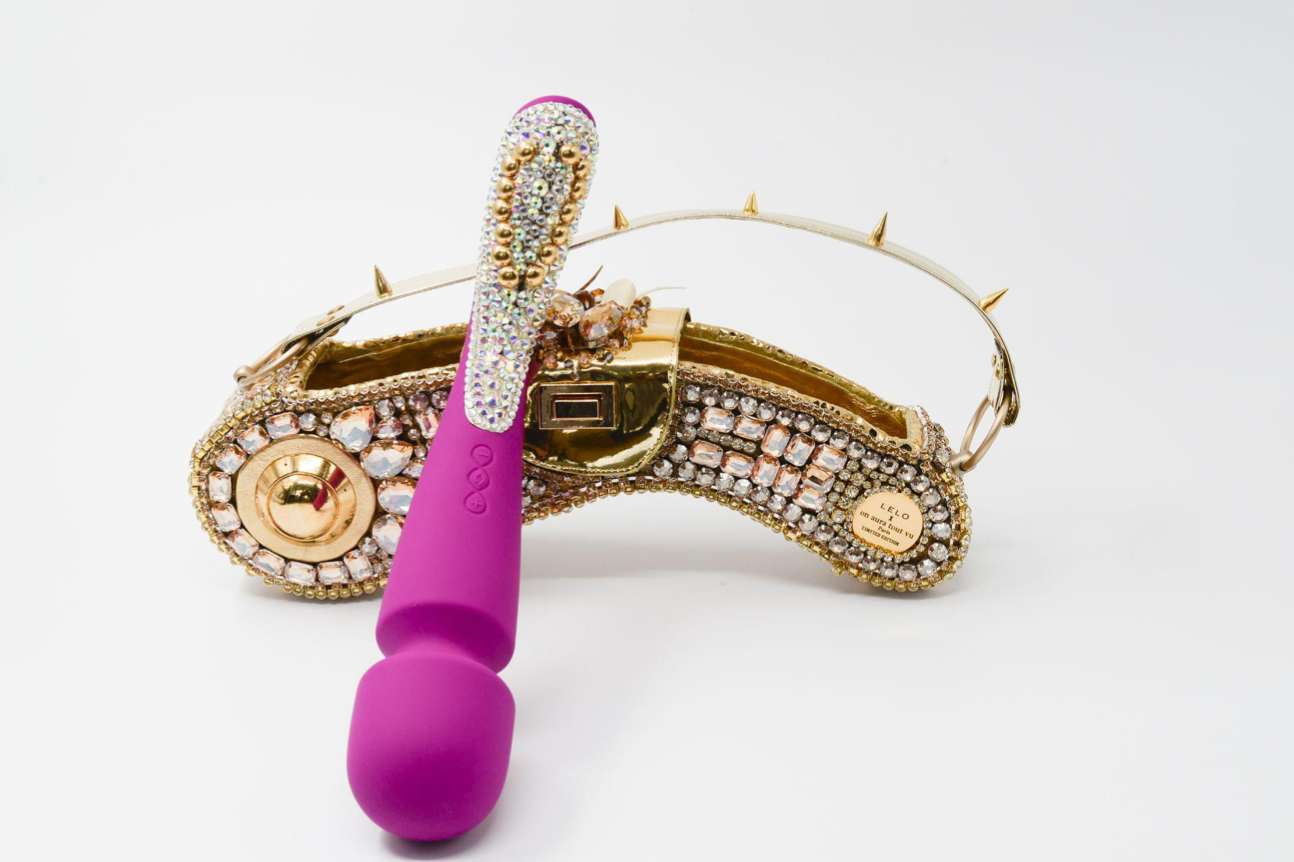 Luxury fashion house On Aura Tout Vu just collaborated with leading intimate products brand LELO to create Haute Couture week's most exciting accessory on the runway: the couture adult toy.
If you're a lover of luxury, why not add a touch of grandeur to the bedroom this valentines with this exclusive intimate accessory? If you're travelling this valentines, the runway featured accessory can be stored in a rhinestoned coated case, the perfect way to add a touch of elegance to your Valentines fun.
Boux Avenue, 'You Do You' Lingerie Collection
Now that you have the scent and accessories for your perfect intimate night, Boux Avenue's new lingerie collection in ultra-feminine and tempting shades like red and pink mean you can look the part too. Boux Avenue's racy lace plunge bras and slinky bodysuits are enough to win your own and anyone else's heart.
Coco De Mer 'The Pleasure Collection'
The UK's home of pleasure, Coco De Mer, has just launched a luxury collection of intimate toys, right on time for a rousing Valentines evening. The collection is presented in a sultry matte black shade with delicate rose gold detailing; keeping the range discrete yet tantalizing. The brand labelled the toys a 'thrilling' collection, able to cater to the desires of those who own them.
Whether you're spending this year alone or with another, Coco- De Mer's release of luxurious lacey lingerie, lavish bondage, and playful toys are made to ensure you prioritise falling in love with yourself first this Valentines.
Intimissimi's Valentine Collection
If you're looking to add a touch of style and grace to your February 14th, Intimissimi's Valentines wear- characterised by alluring black lace, pearl embellishments and 80s-style thongs- are an elegant line of Italian lingerie, perfect for a seductive and charming evening.
If nobody else spoils you this valentines, Intimissimi ensures you can spoil yourself!
Agent Provocateur X Love Honey
If you're looking to 'drive your lover wild' this Valentines, British Lingerie company Agent Provocateur has just teamed up with Love Honey to launch their 'Driven Wild' intimate toys range. The toys are said to open us to a higher frequency, ensuring a Valentines evening which is out of this world.
The range of 6 toys are elegantly presented in shades of dusty pink and black, making a naughty but nice Valentines gift for yourself or your lover!
Maude X Sephora
This week, intimate wellbeing specialists Maude have launched their array of sexual wellness products- from organic lubricant to vibrators- at the international beauty retailer Sephora.
Maude believes we should prioritise our sexual self-care as much as any other element of our wellbeing. And we can't think of a better way to begin prioritising pleasure than a Valentines evening using Maude's luxury massage candle with spicy and sultry notes of pink pepper and cedarwood.
Words by Olivia Booth
Header Image: Coco de Mer instagram