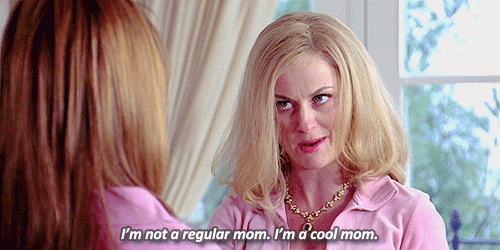 Buying a gift for someone can be difficult – buying a gift for someone you love can feel near impossible if you know they're picky about certain things. Add to that the fact that we can't see most of our loved ones at the moment due to the ongoing lockdown, and it starts to feel like a bit of a lost cause. With Mother's Day just around the corner, the pressure to get that perfect gift can seem daunting.
But fear not! Here at VOIR we've put together a list of gift ideas that will make any Mum feel special this Mother's Day. Rather than stick to generic staples that lack personality, we've come up with ideas that would make even the pickiest and trendiest of Mums giddy with excitement. She's not any old Mum, you know. She's YOUR Mum, and she deserves to know how cool she is. So, from sportswear to cocktail kits, we've got all you need to get started on your Mother's Day shopping.
Statement Knitwear
It's nowhere near warm enough to think about going outside without layers on layers, and spending time at home during lockdown has made many of us gravitate towards our jumpers, hoodies, and sweaters. However, we think it's probably time to add a little *spice*, and a great way to do this is to incorporate a statement piece of knitwear into your daily rotation. Simplistically chic without looking like you're trying too hard, a knit jumper or cardigan can elevate an outfit while still keeping your Mum nice and comfy during the WFH era. & Other Stories have an amazing mock neck sweater; we've listed the beige version below, but the sweater comes in twenty-three different colours that enable you to personalise it to your Mum's tastes.
Cocktail Kits
An alcoholic pick-me-up is always a good choice if you know your Mum likes a good tipple. A fun alternative to your generic bottle of fizz, a cocktail kit can be a great gift that doubles as an activity you can share. If you are spending Mother's Day with your Mum this year, a cocktail kit can act as a great way to spend an evening (or afternoon!) celebrating. Just bear in mind that some kits won't come with all the equipment (such as cocktail shakers, spirit measurers, and glasses), so make sure you have these to hand already if you don't!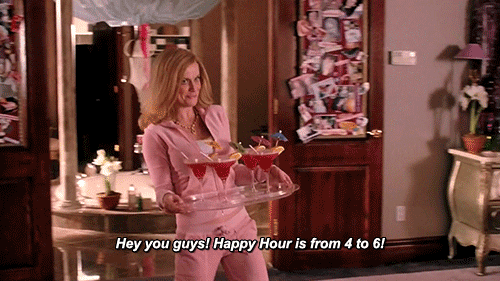 Pyjama Sets
Whether satin or cotton, solid colour or patterned, pyjamas are a great gift that can add some zest to your Mum's night-time ritual. A matching set gives off a classier vibe than your usual mismatched pair, which may be just what your Mum needs to get ready for the transition out of lockdown. No more ratty joggers, please and thank you. If your Mum prefers something classic and sleek then she'll love this set from Calvin Klein, which boasts a silky finish and comes with an exclusive sleep mask. For those wanting a fun splash of colour, the set from Desmond & Dempsey should be right up their alley.
Candles
Candles are your stereotypical go-to gift option when it comes to Mother's Day, but that doesn't mean they can't be fun or fancy. A candle is a more flexible gift than some, as they can work both as a main gift or a small add-on. We recommend scented candles especially, as then they can do more than sit prettily on the shelf; the experience of lighting them will be just as fun as looking at them. If you're looking to plan a relaxing evening for your Mum, a candle is a good place to start.
Self-Care Hamper
A little bit of TLC can go a long way, and nothing says "treat yourself" more than a self-care hamper. From body wash and soaps to bath bombs and lotions, a hamper can fit in all the components needed to have a relaxing evening in the tub. Our favourite is the Lime & Bay Luxury Gift Set from The White Company, which is designed to make you feel like you're stepping into a tropical garden. I think it's time to get that bath running, don't you?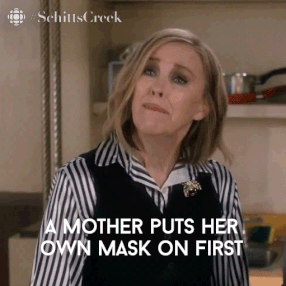 Sportswear
2020 was a year that saw more people than ever take up some form of exercise in their homes. Whether your Mum was a gym bunny before lockdown or has recently grown into a love of all things active, a pair of gym leggings could be a great gift that can make your Mum feel good while she works out. And if exercise isn't for her, then maybe she'll be into the athleisure trend – leggings are the new suit trousers after all.
Sweet Treats
If your Mum has a sweet tooth, a chocolatey treat will likely make her Mother's Day – and we're not talking about a simple chocolate bar, either. You can find hampers and gift boxes with a variety of sweets and chocolates online, and some can even be customised to taste. The gift option also means you can send many of these boxes straight to your Mum's door wrapped and ready. We recommend Hotel Chocolat's Mother's Day Champagne Collection, which packs in four different chocolate selections as well as a small bottle of champagne.

Flowers
When in doubt, flowers are always a good gift option that will brighten up the celebration. Rather than opt for a simple bouquet from the supermarket though, we suggest you splurge out on something a bit more luxurious – remember luxury isn't the same as unaffordable! HAUTE have a range of hatbox flowers in various colours that will add a bright pop of colour to your Mum's home, and their delivery service means that you can send the flowers straight to her home if you can't make it there in person.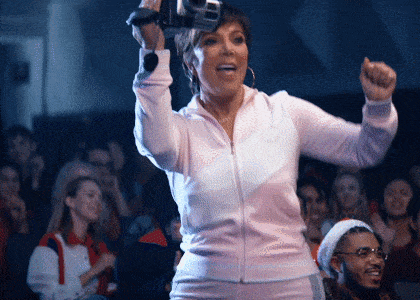 Words By Charlie Colville