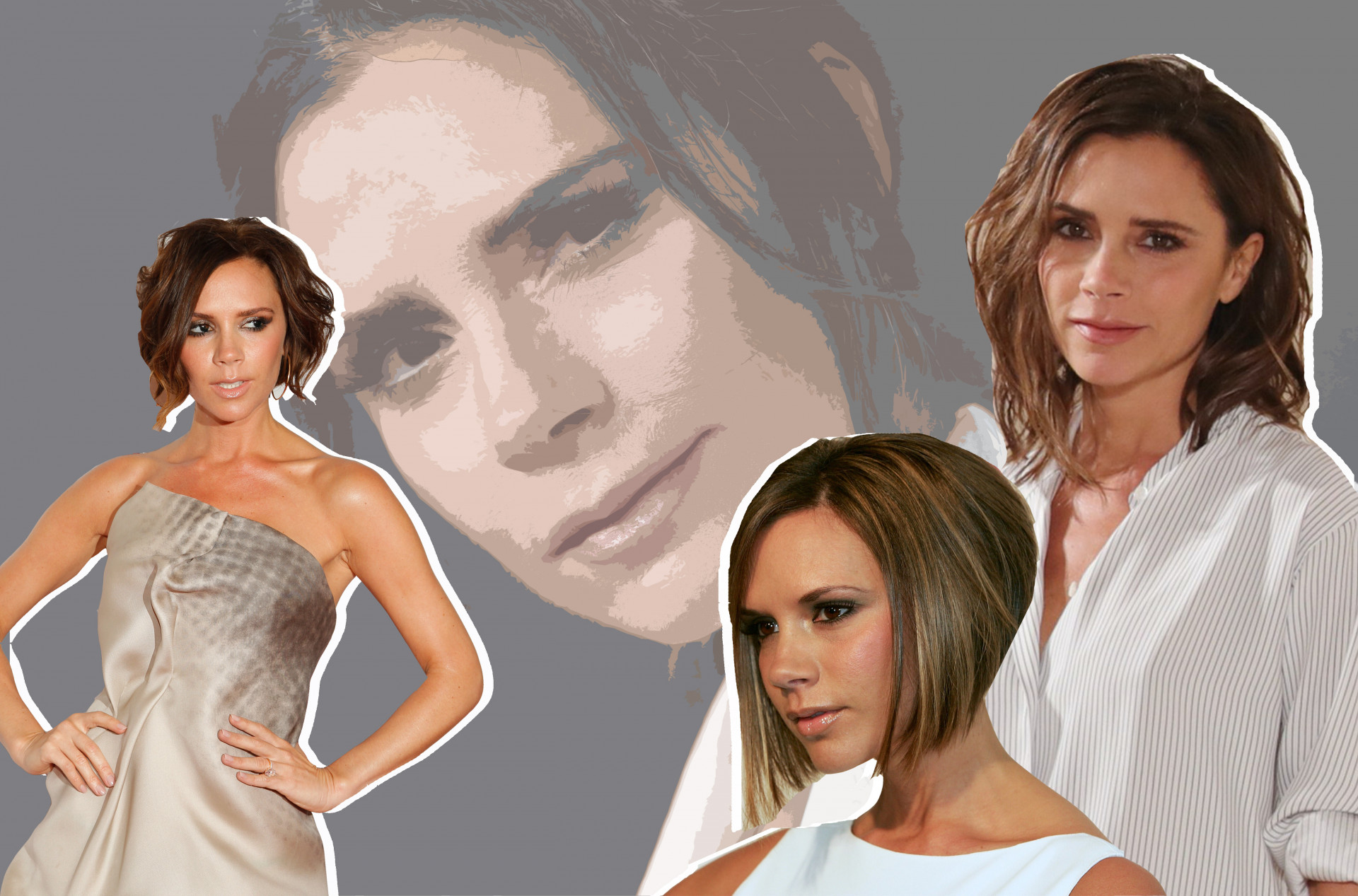 As the UK rounds off its fourth week WFH, we celebrate the birthday of the ultimate Queen of a sultry stare, sublime style and serious sass. WAG to everyone's , fashionista and 20% of one of the world's most successful girl groups, Victoria Beckham has been nothing short of iconic. Since the moment she graced us with her all-black ensemble in the 1996 debut video for the Spice Girls: Wannabe she has set the tone for fashion. Wow, we suddenly feel old.
With a net worth of £100 million, the winner of the People's Choice Award Fashion Icon in 2018 and a self-titled luxury designer brand to her name, it seems fitting to celebrate Posh's latest lap around the sun by looking back at her most iconic fashion moments. Spoiler: we're here for ALL of them. Happy Bday VB!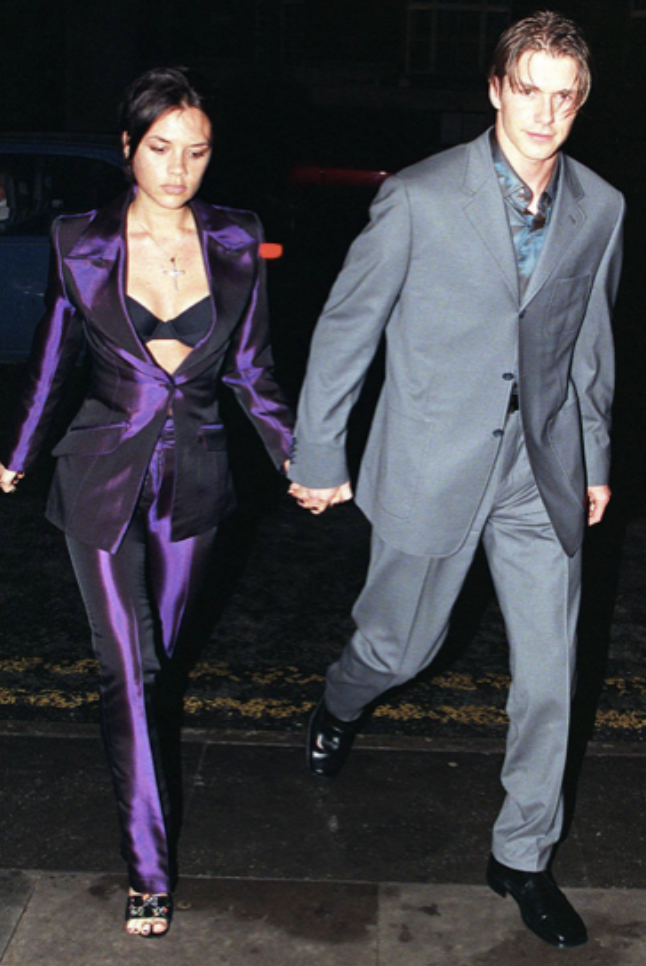 Don't lie…we all secretly loved it when these two co-ordinated. Posh marked Valentine's Day in 1998 with a strong statement: all you need is a good bra and blazer. And quite frankly, we agree.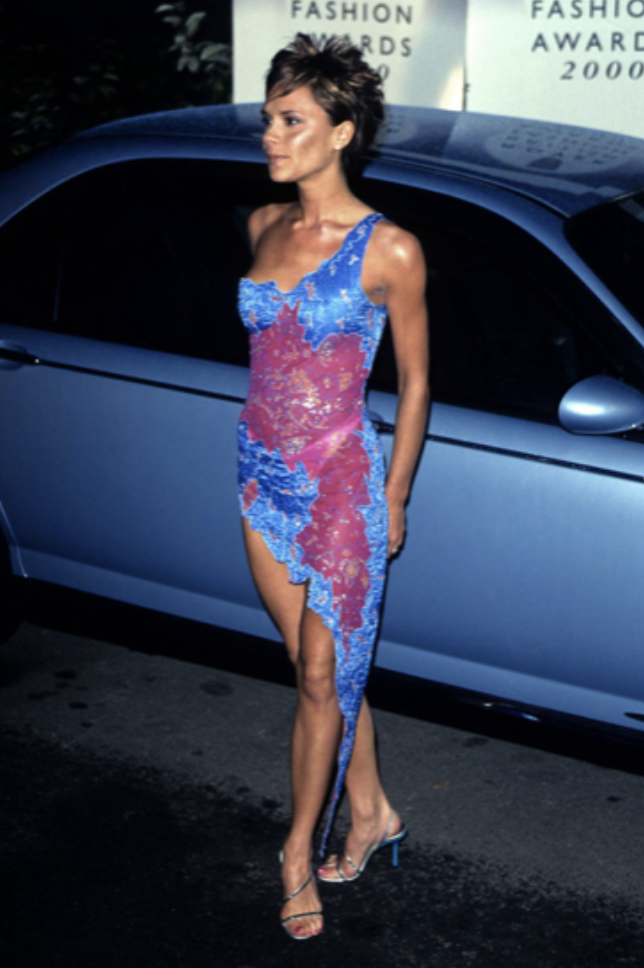 This Julien MacDonald dress is very much giving us 'wearing lingerie as outerwear' vibes, safe to say VB was ahead of her time with this one.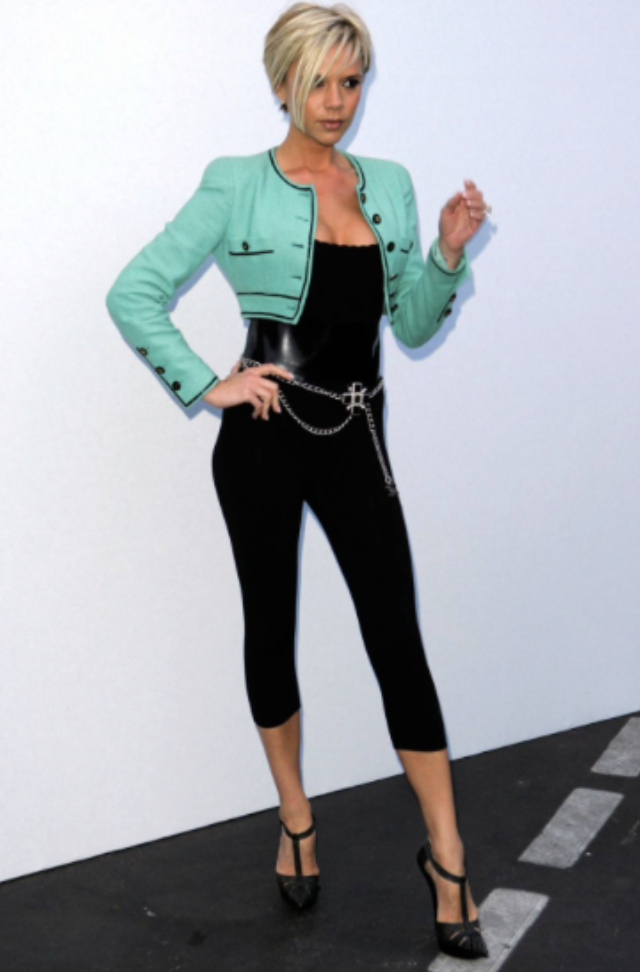 This bright green cropped jacket pops perfectly against the all black. A fitting outfit to show off at the Chanel Cruise Show. We are almost positive Karl Lagerfield would have approved.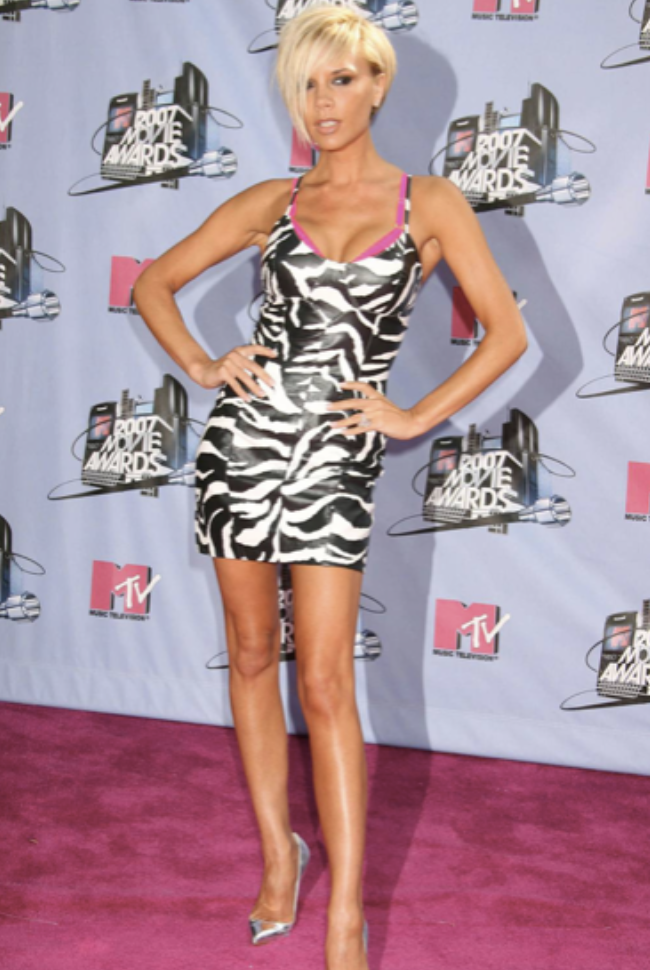 We miss the days when it was cool to show your brightly coloured bra underneath your dress…those were simpler times. VB is giving off serious Girl Boss/ Barbie vibes at the 2007 MTV Music Awards. Just look at that pixie cut.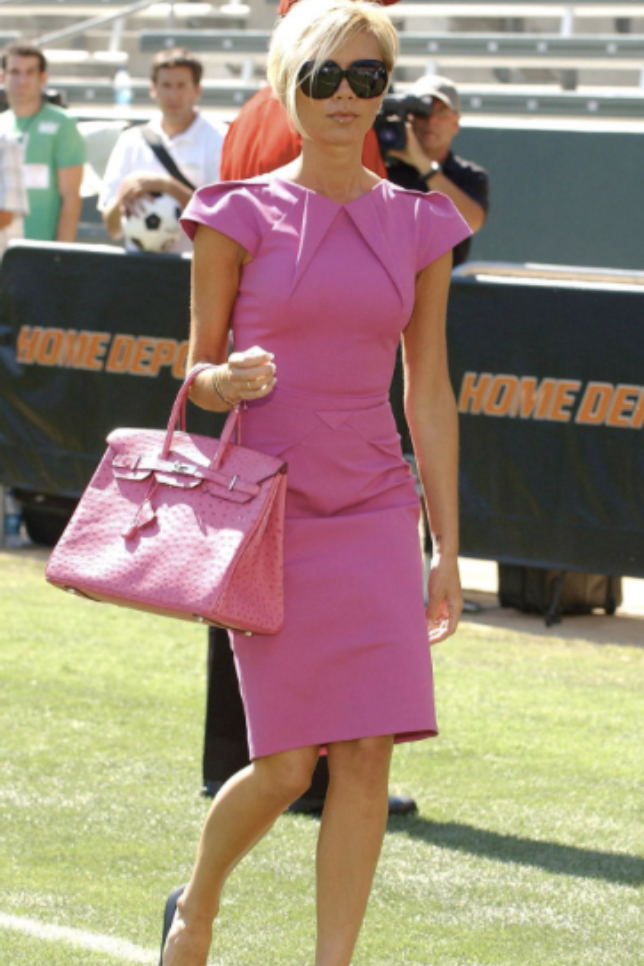 Any outfit paired with a Hermès is already doing wonders. It's also nice to see Posh in something other than black…even if it is hot pink.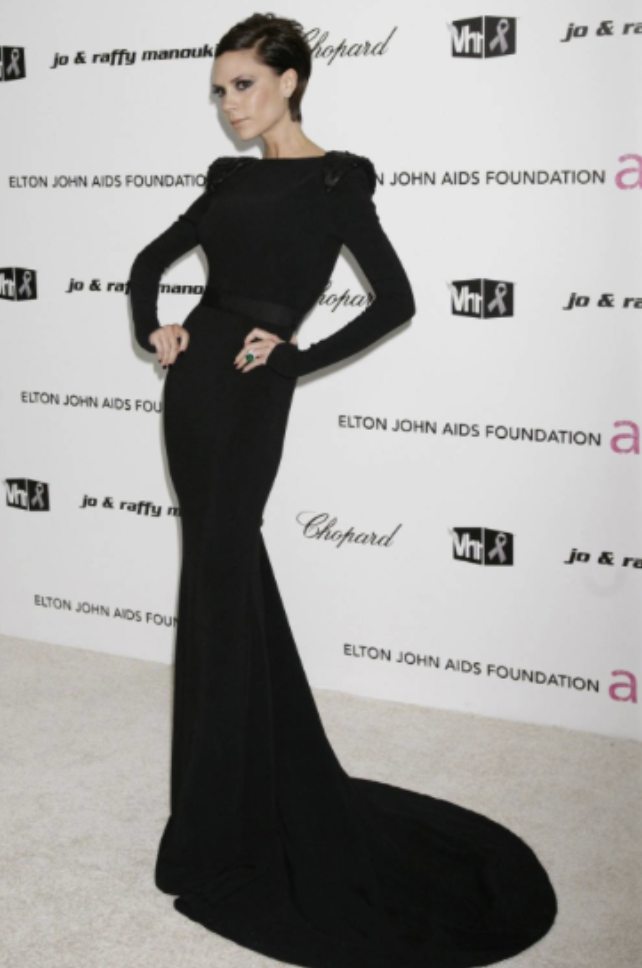 This look arguably marked the next chapter in VB's style. Wearing her own collection, in her favourite colour with new, simple designs, this elegant gown would come to set the tone for her future creations.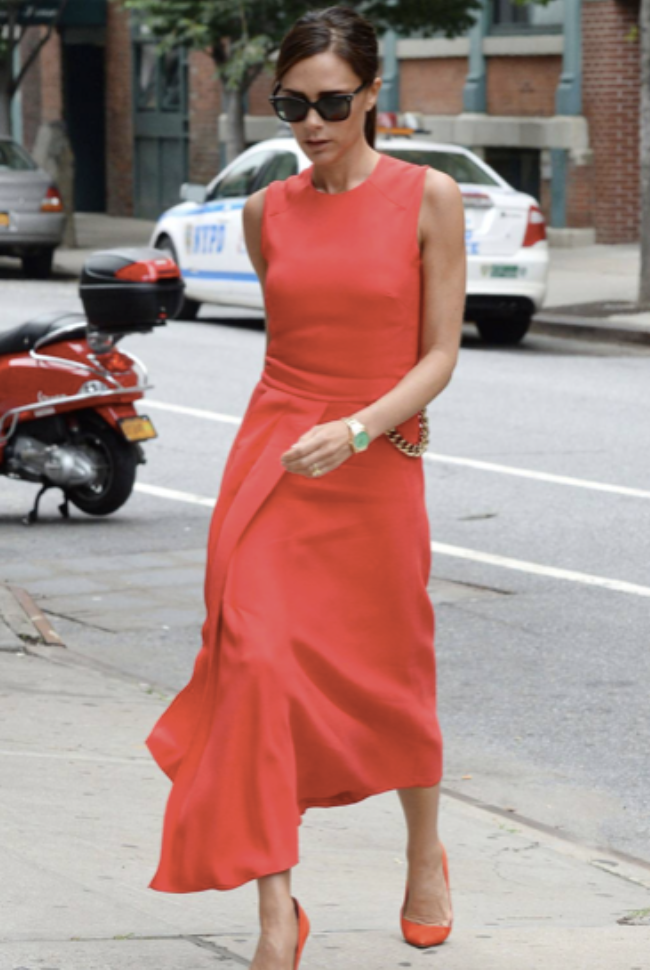 This beaut hot red gown was from her A/W 2014 collection. Not many people can pull off that dress length but of course, VB manages it.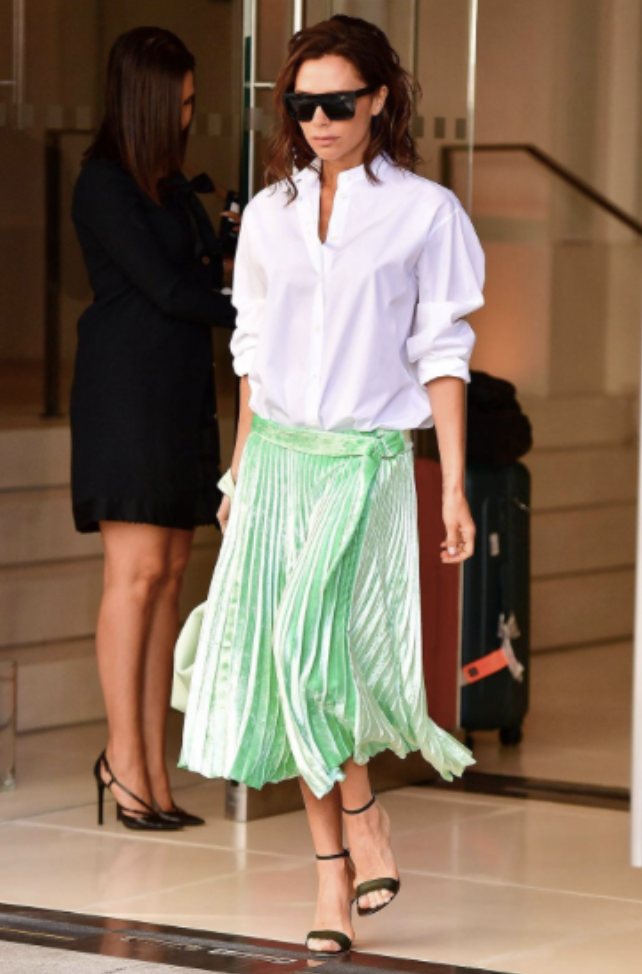 Forget low rise jeans (who even wears them anyway?!), we're all about this low rise skirt from VB's S/S 2017 catwalk collection; the bonus? It's VELVET! Yes, please.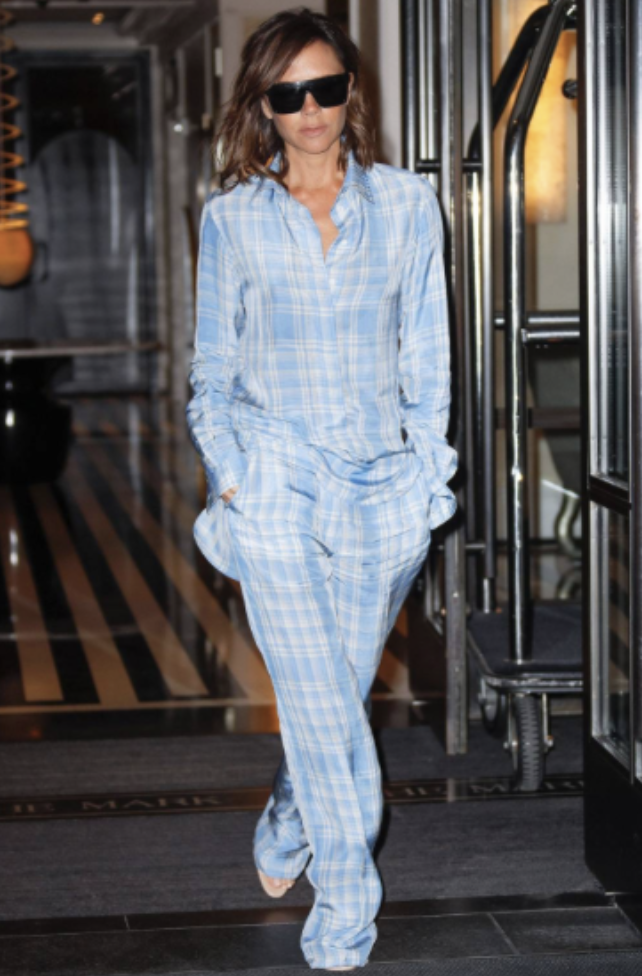 There's never been a better time to be wearing PJs out of the house. VB walked so we could run.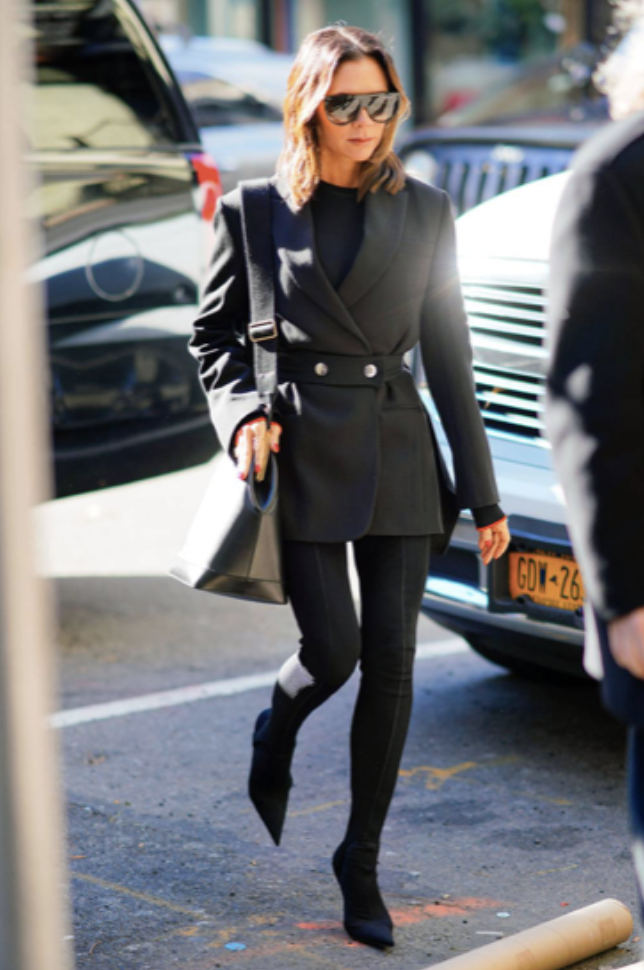 Finishing with a bold, powerful Kim K-esque vibe. VB means business.
Words by Grace Dembowicz
Graphics by Katie Janes
, , , ,