Photo Credit: Elemis
Acids are one of the largest skincare categories. There are various acids that all work to help different skin concerns. However, there is a brand-new acid around called succinic acid. Here is what you need to know.
What is succinic acid?
Succinic acid is found naturally in sugar canes or amber. Although, in recent times, there has been a synthetic version produced. The synthetic version enables succinic acid to be more sustainable and available for people to buy. It works on the skin in a similar way to salicylic acid, targeting spots. Adding succinic acid into your skincare is ideal if you find yourself suffering from acne. Also, this skincare ingredient will benefit those living in cities where pollution is often a lot higher.
Succinic acid works to control bacteria living on the skin that can sometimes lead to breakouts. Not only this, but it also restores the PH balance of the skin. The cause of disruption to the PH balance is often by using harsh exfoliating acids or some cleansers. Succinic acid is ideal for those with easily irritated skin and needs something that sensitively treats acne.
Succinic acid works best when incorporated into your moisturiser or serums. Doing this will ensure the succinic acid penetrates the skin as it is a small molecule. Therefore, the acid will not work over heavy creams. More often than not, you will find succinic acid within serums.
Currently, there are not many products you can buy that contain only succinic acid. You are more likely to find succinic acid in a mixture of other ingredients such as lactic acid or hyaluronic acid. Skincare brands have yet to integrate succinic acid into their products. Although, there are a few products you can buy right now that include this revolutionary skincare ingredient.
The Inkey List Succinic Acid Blemish Treatment
This product is the answer to calmer and clearer skin. Without drying out your skin, this leave-on treatment helps to stop the vicious cycle of spots. The treatment gently exfoliates any dead skin cells while reducing any excess oil. It contains hyaluronic acid and salicylic acid that work in conjunction with succinic acid to prevent future breakouts. The succinic acid alone works to reduce the size of any blemishes that may have appeared on your skin. Additionally, salicylic acid helps by clearing up clogged pores and calming the affected area. The hyaluronic acid will guarantee hydration and not dry out the skin the way many blemish treatments do.
Elemis Pro-Collagen Energising Marine Cleanser
Revive your skin with the Energising Marine Cleanser from Elemis. This luxurious cleanser actively reduces excess oil on the skin without completely stripping the skin of its natural moisture. It removes makeup, impurities and any dirt left on the skin while rebalancing the surface. Succinic acid and lactic acid are the powerful duo within this cleanser that work to break down dead skin cells. Work this cleanser into the skin for one minute to receive the full benefits of this product. Gentle and cooling, this cleanser is suitable for all skin types.
Perricone MD Blemish Relief Calming Treatment and Hydrator
Lightweight and non-greasy, this innovative spot treatment is a must for your skincare routine if you suffer from breakouts. The combination of succinic and lactic acid supports the skin's microbiome function that fights bacteria. Alongside this, these two ingredients boost the natural glow of the skin. This blemish treatment eradicates any excess sebum that causes breakouts and minimises spots already on the skin. The Perricone MD Blemish Relief Calming Treatment and Hydrator is the perfect product for oily and blemish-prone skin. Apply a thin layer across the skin in the morning after cleansing to see the best results.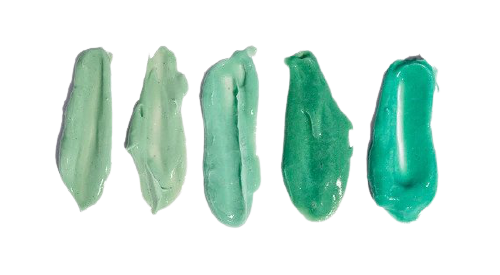 Words By Eleanor Coleman