Earlier this year, a photo of Lily James striding on the beach in a red Baywatch swimsuit broke the internet. It was mind-blowing seeing how much she resembled the real Pamela Anderson, and it left us all anticipating what was to come. The first trailer for Pam & Tommy has now dropped, and we couldn't wait to dive in.
It may seem random to make a series about this pairing, but Pamela Anderson was one of the biggest stars of the 90s, having an iconic role in Baywatch and being a Playboy model. Tommy Lee is a musician, widely known for being a drummer in the Rock band Mötley Crüe. Together, they are renowned as being one of the most well known 90s couples, having infamously tied the knot after knowing each other for only 96 hours.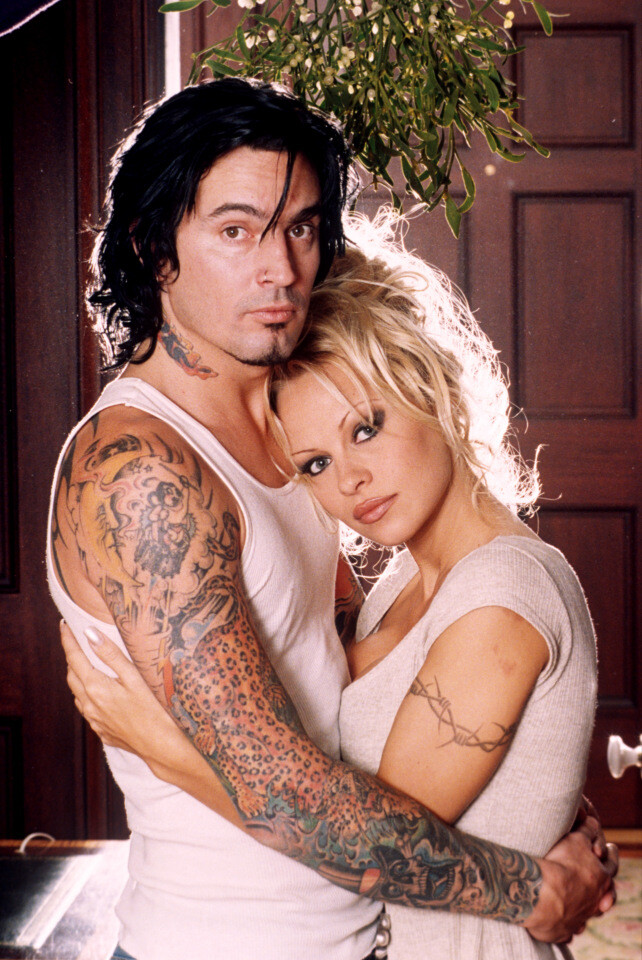 Pam & Tommy will be delivered as an eight-part series, starring Sebastian Stan and Lily James as the couple. The show will tell be set in 1995, following the scandalous story of the pair's infamous sex tape that was stolen and released to the public.
The tape was originally stolen by Rand Gauthier, who had installed a security system in Tommy's house before the robbery. Playing the role of Rand is Seth Rogan, with Nick Offerman starring as his accomplice to the distribution of the tape.
One of the most exciting parts of this season is seeing the cast completely transform into their characters, almost making them unrecognisable. From fake tattoos, prosthetics, piercings, hair pieces and 90s fashion, this cast have immersed themselves in making sure their appearance is as close to the real thing as possible. We can't wait to see the series in full!
Hulu have announced that the release date for Pam & Tommy is February 2nd 2022, available to stream exclusively on Hulu via Disney+.
Words By Nadia Clasper
Photo Credit: Sebastian Stan Instagram