As the summer heat slowly walks out leaving us with just hot summer girl memories in our hearts, we enter a darker and more mysterious season of Autumn/Winter. While some brands such as Celine or Dion Lee might have left us thinking that we need to hide our red heels and pink skirts, there is nothing to worry about as those vivid summer colours are not going anywhere. As seen in most of the catwalks this year, bright colours are trendier than ever. Designers such as Valentino, Prada or Marques' Almeida are giving us a variety of accessories and clothes to choose from and we are here to give you all the details.
Pink
If you loved wearing pink this summer, you don't need to give up on it just yet as quite a few designer brands kept the colour for the upcoming season. Designer brand Jacquemus gave us everything we need for the season. From a head to toe bright pink outfit styled with an orange bag worn by Yumi Niu to a very hot pink fuzzy sweater worn by Duncan Rincon – Jacquemus has it all. However, if you are keen for something more settle in the pink colour palette, Marques' Almeida has plenty of looks. Particularly, pink satin dress styled with pair of pink sandals – simple yet very stylish.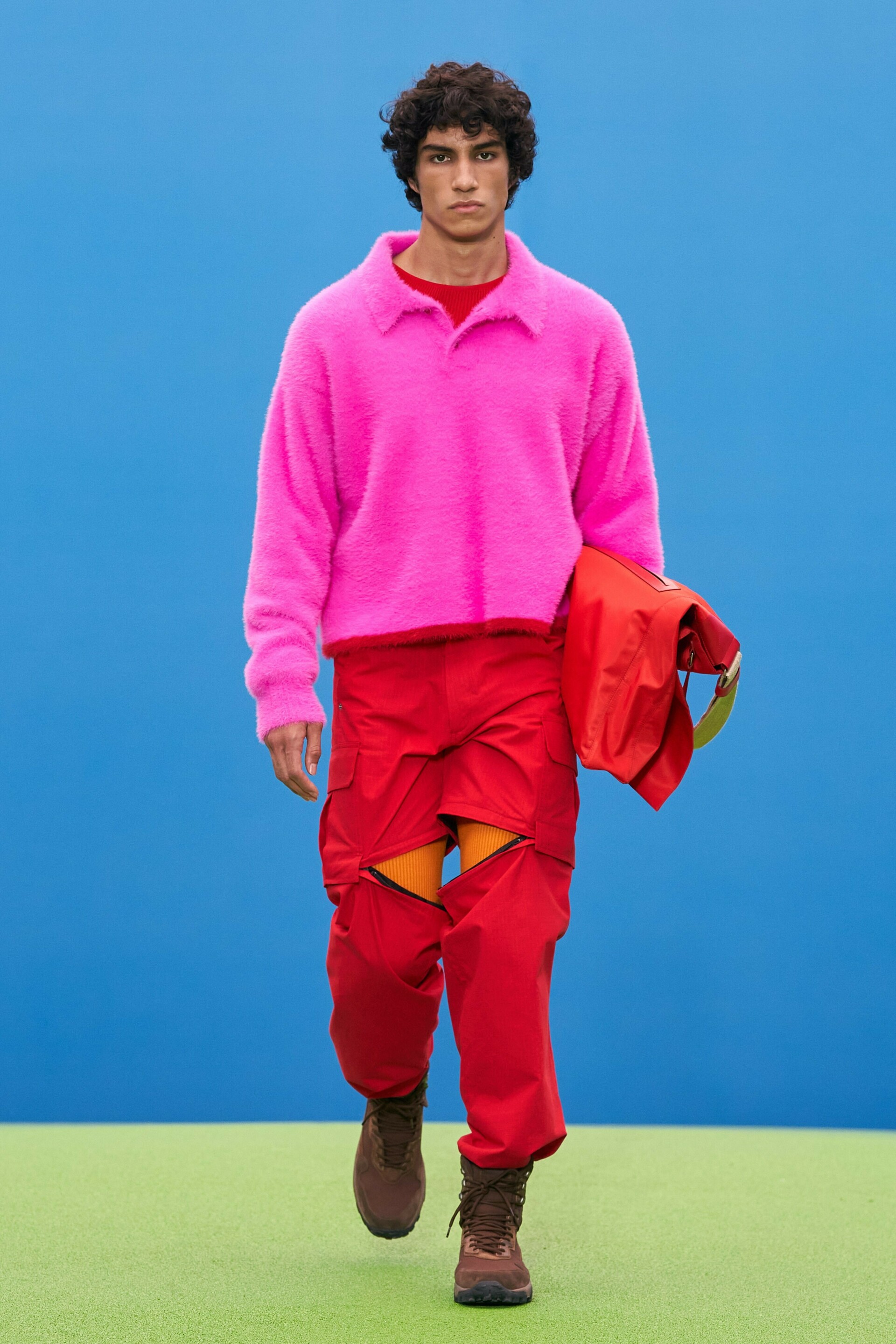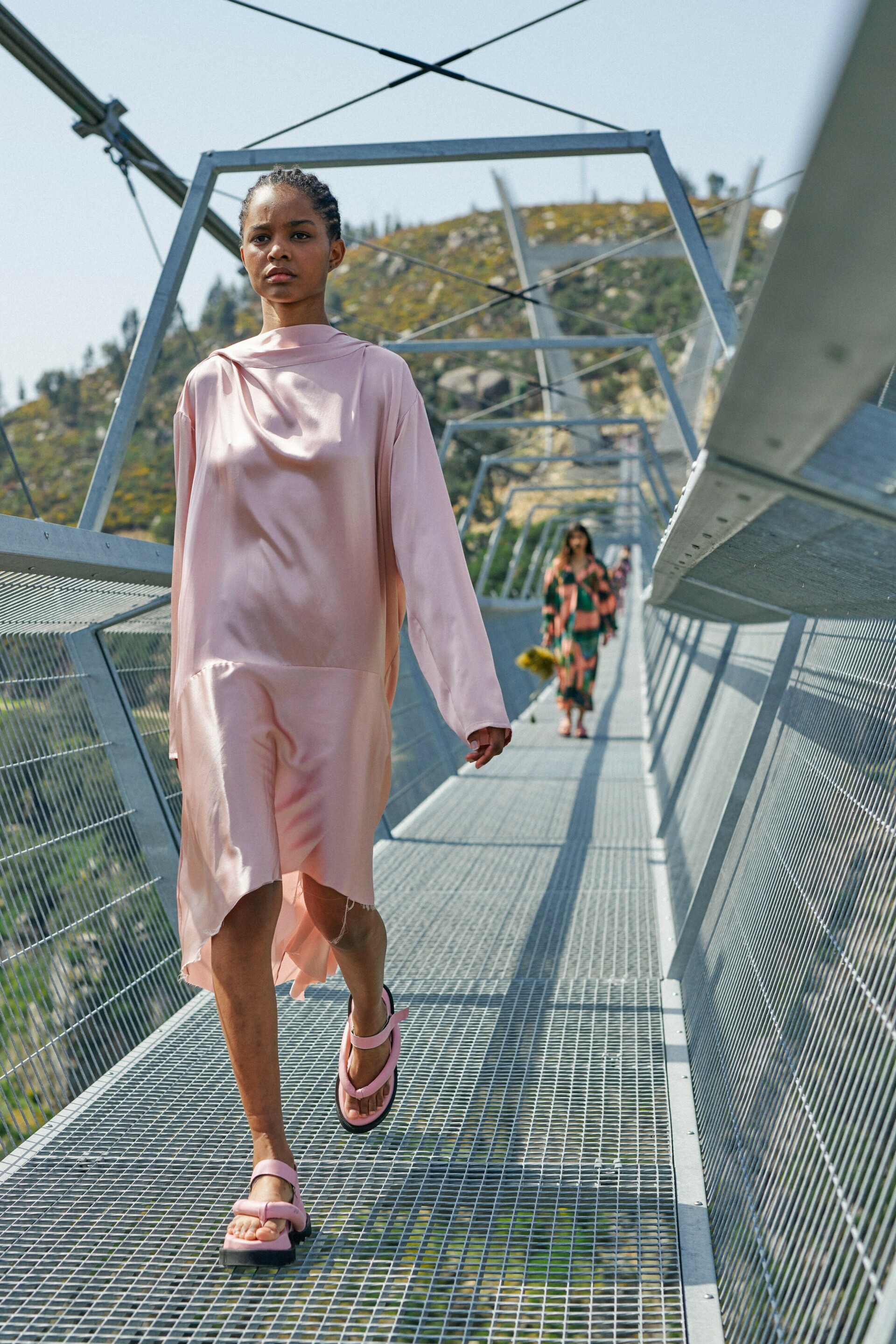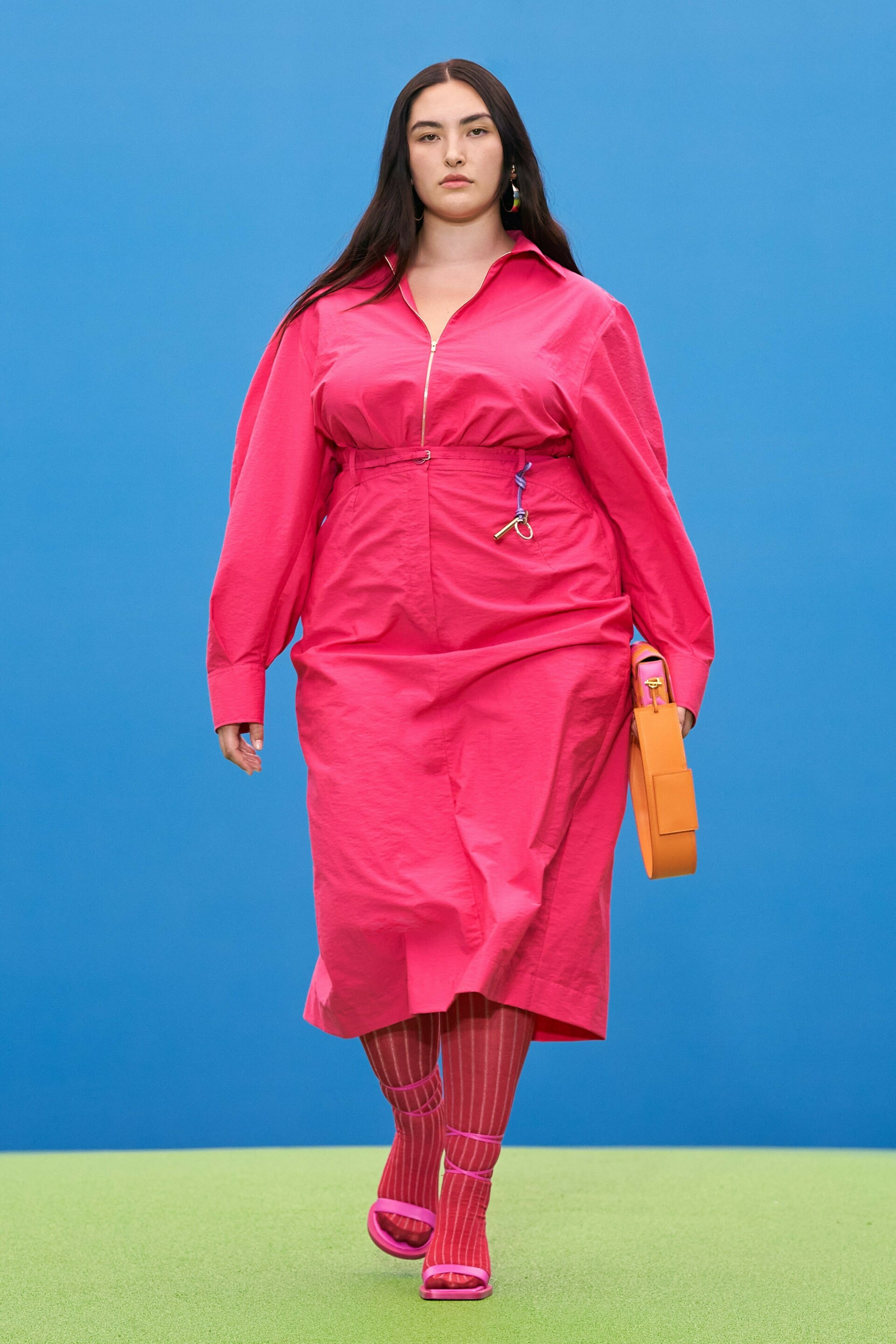 Yellow
It's not a secret that yellow is a true autumn colour that blends in with the colours of the trees. This year yellow is very hot, especially when it comes to small details. We are very in love with Loewe's autumn/winter collections that offer a variety of yellow accessories that will bring your outfit to life. Loewe presents a few pairs of yellow heels along with yellow bags, belts and other yellow details that are a must–have for the upcoming season.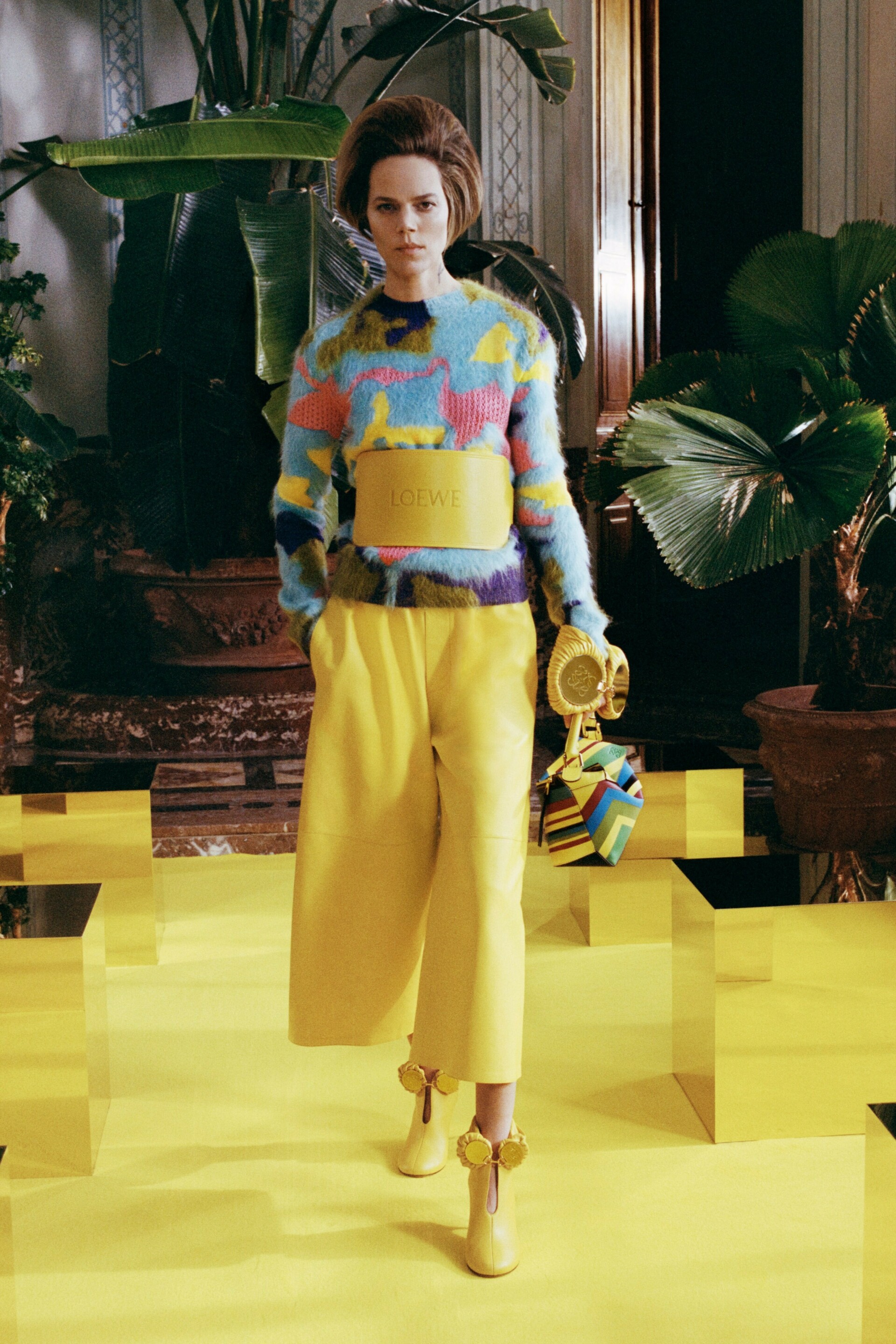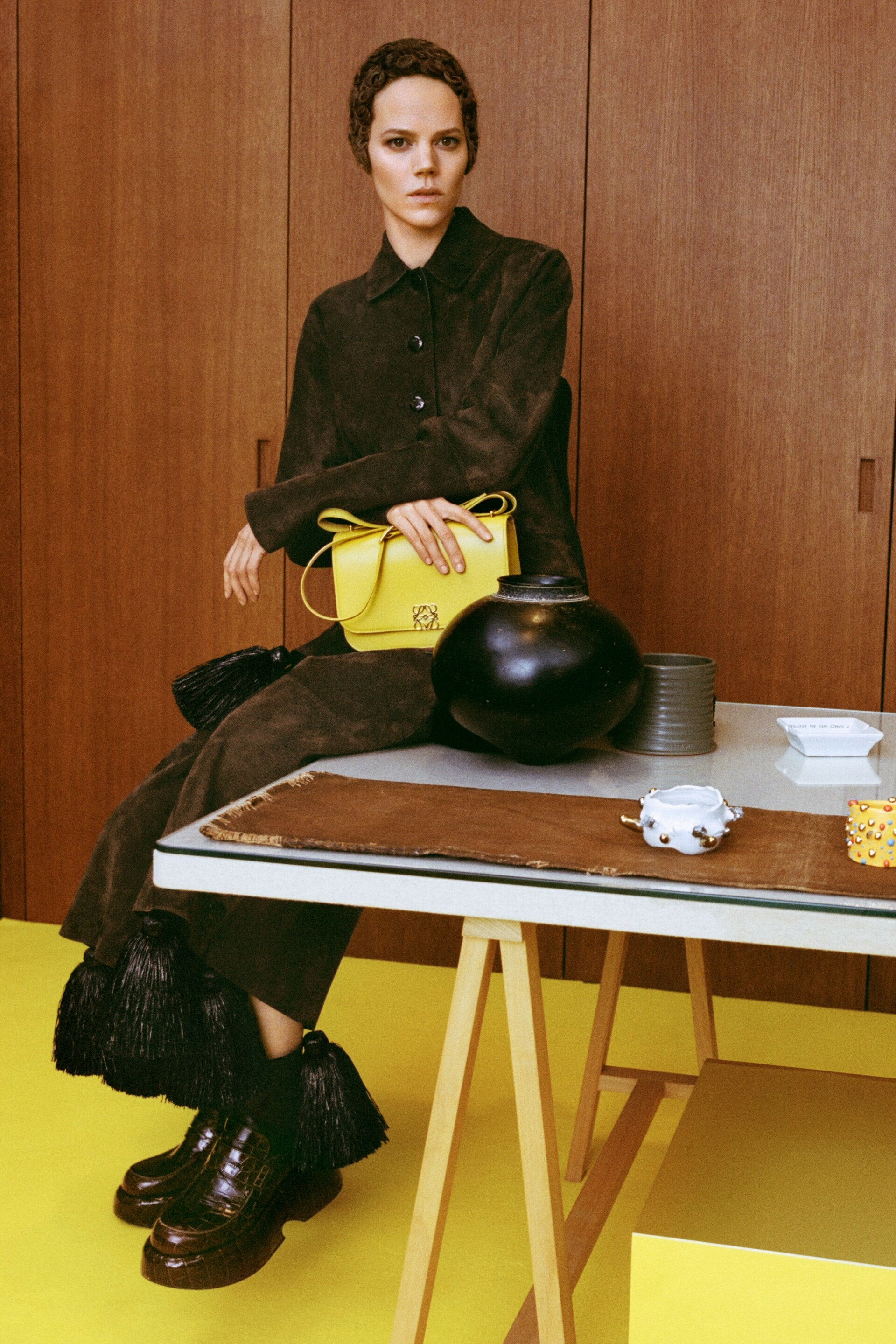 Red
The colour red is one of the bravest colours of the season that is literally everywhere and you won't survive without it. Red is perhaps the most popular runway colour that could be found in almost every autumn/winter collection this year. Michael Kors red oversized leather jacket combined with a simple red turtle neck dress and pair of red heels worn by Bella Hadid must be one of the many memorable looks of runway. And in case the leather jacket doesn't feel right, Valentino designed an oversized red scarf with fringes (very trendy this season) on the bottom worn by Yeop Kim. We are sure, red is definitely something you want in your wardrobe this year.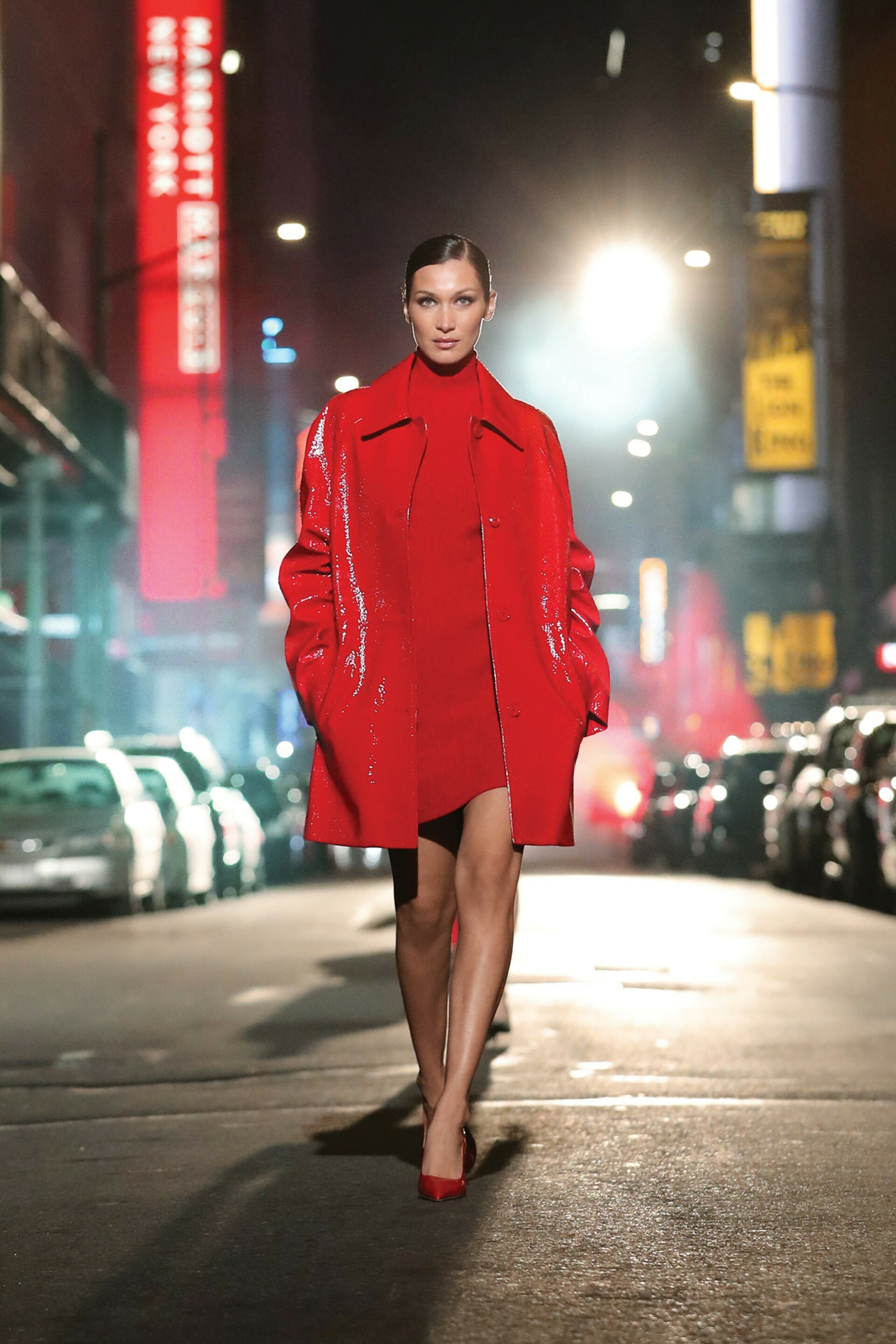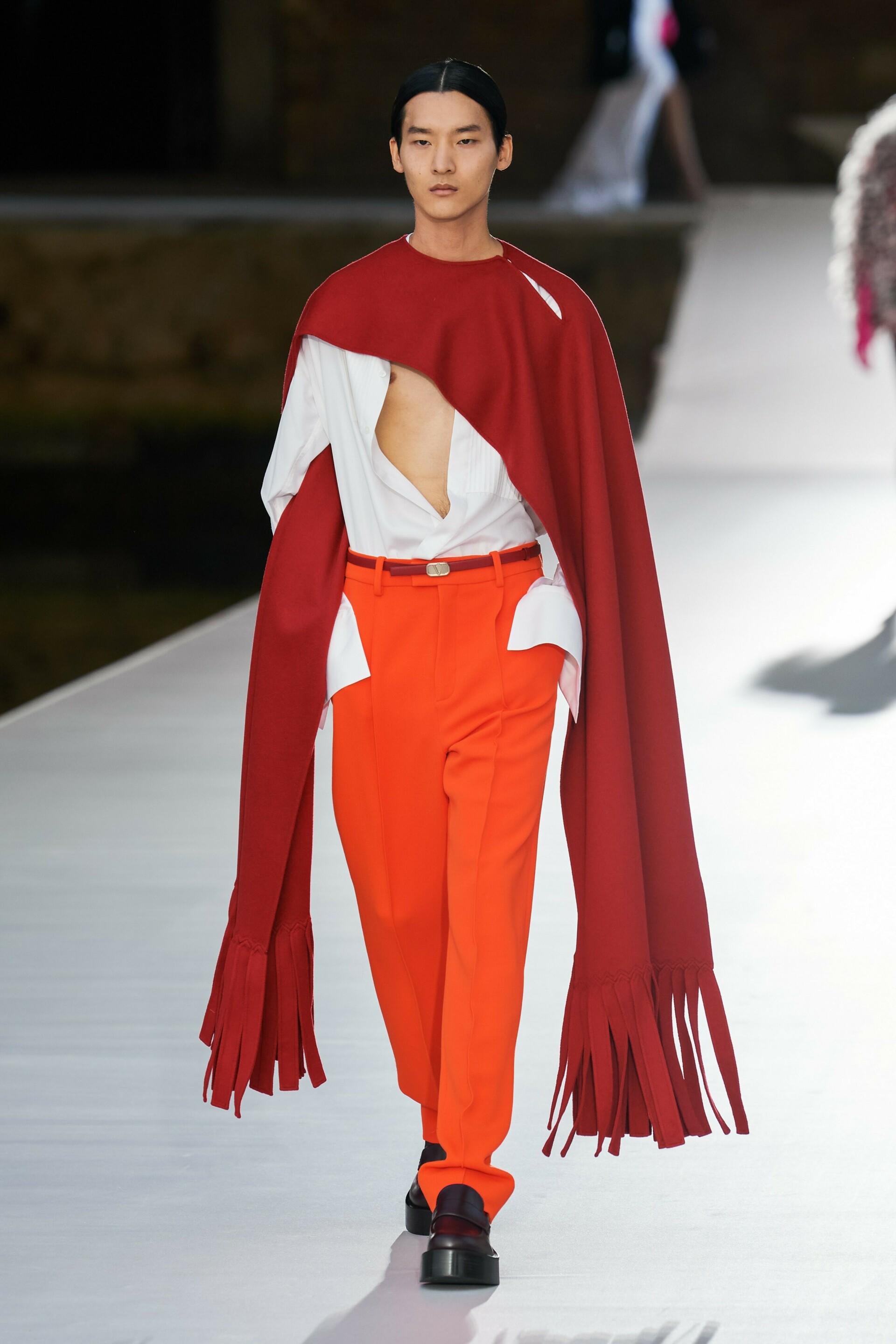 Purple
Purple can definitely be considered one of the most popular colours of the season. Designers such as Valentino have several looks that are screaming autumn/winter yet look so bright and exciting. We are obsessed with Valentino's Purple trench coat styled over the green coloured jumpsuit to bring more life to the outfit worn by Gibril Igale. If that doesn't seem convincing, Prada's purple leather boots worn by Taira are definitely a must-have to keep you stylish in autumn/winter.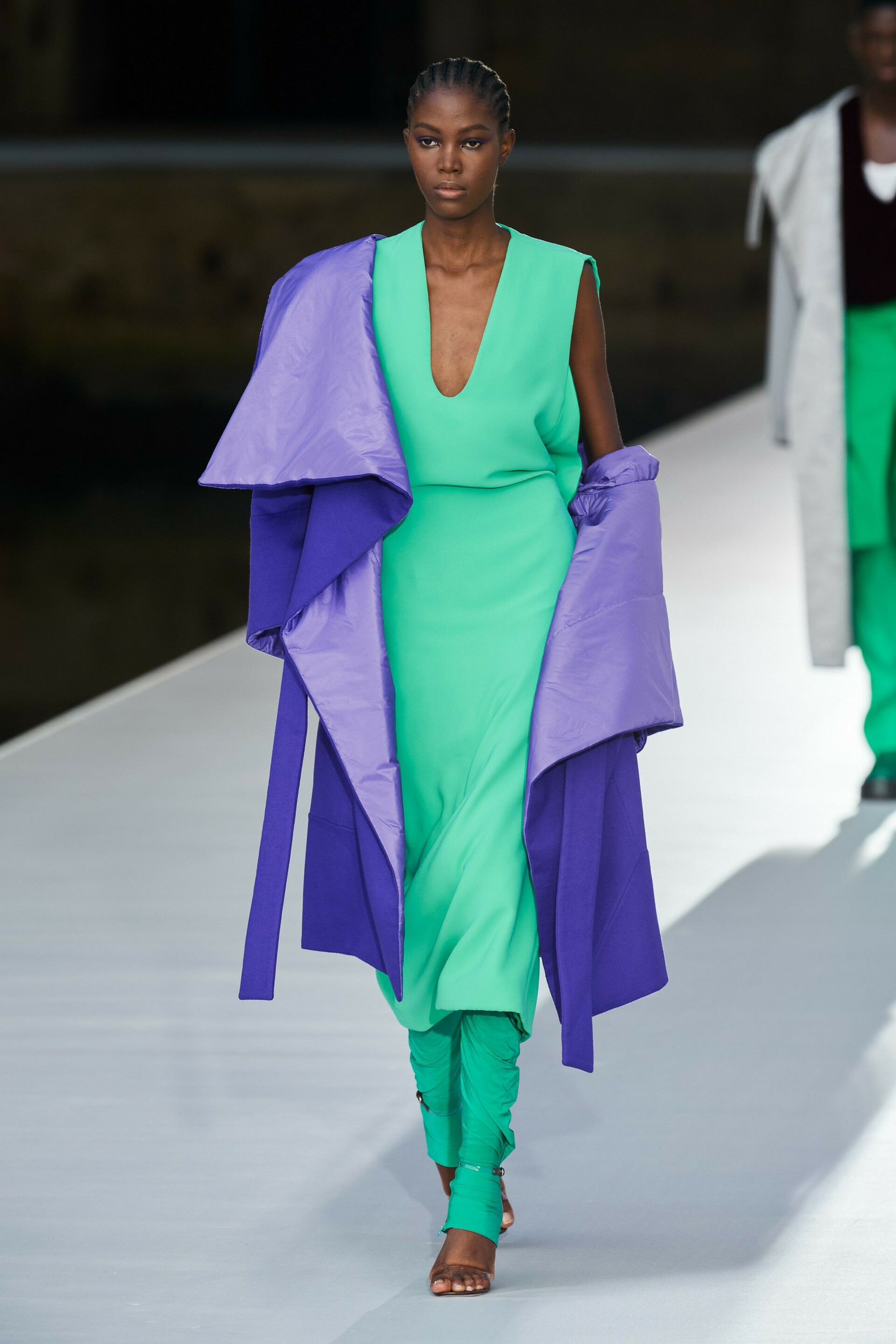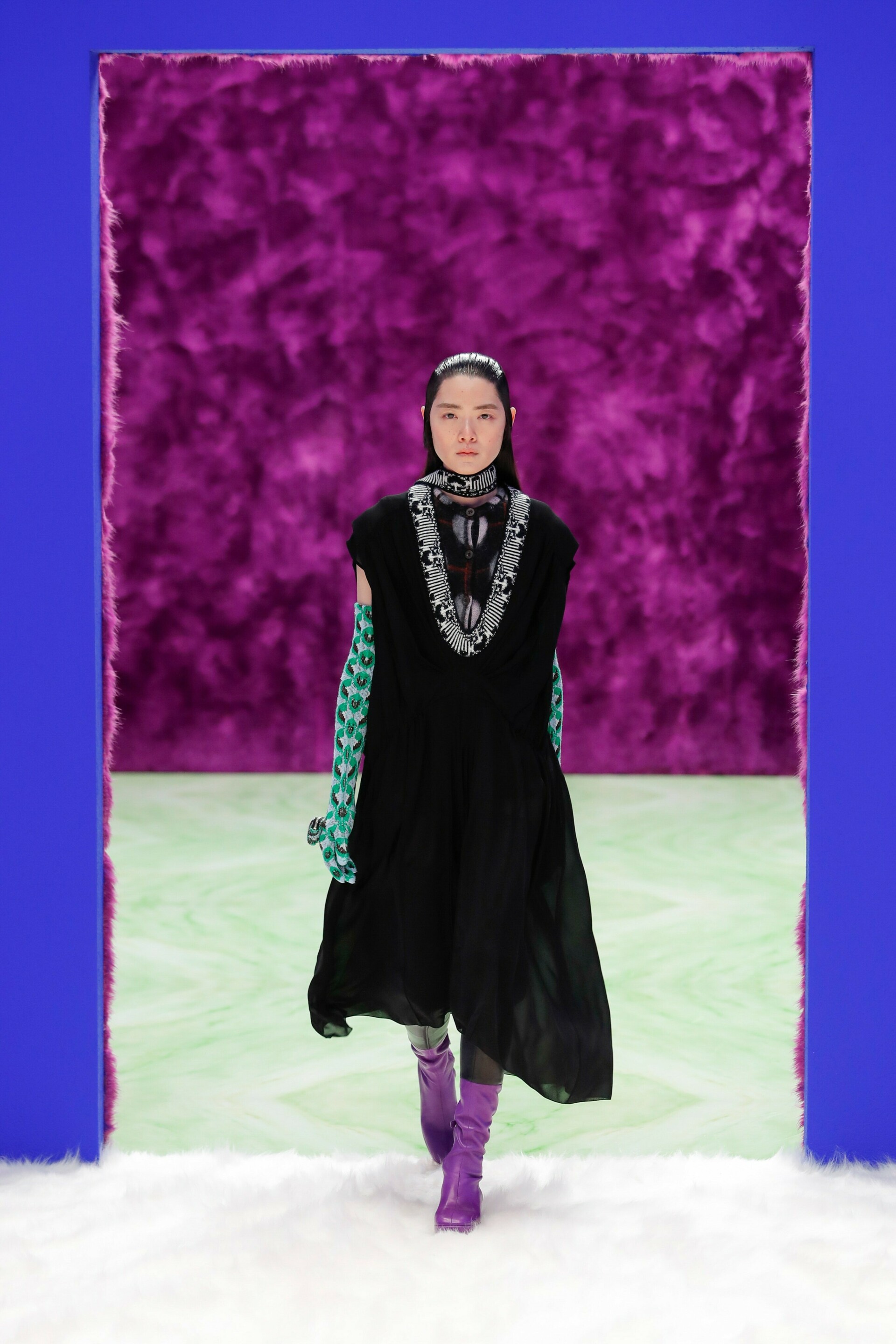 Blue
As expected, cold colours are also popular this autumn/winter season but that doesn't mean they have to be boring! Blue was definitely noticeable on the runways of Saint Laurent and Jacquemus. Quinn Mora on a runway for Jacquemus wearing blue west, one-shoulder top paired with brown shorts, shoes and a bag, and of course, blue socks to finish the outfit (and it's such a look for the autumn/winter season). And in case you need some jewellery, Saint Laurent has quite a few pieces of blue coloured jewellery to offer that go well with other popular colours of the season.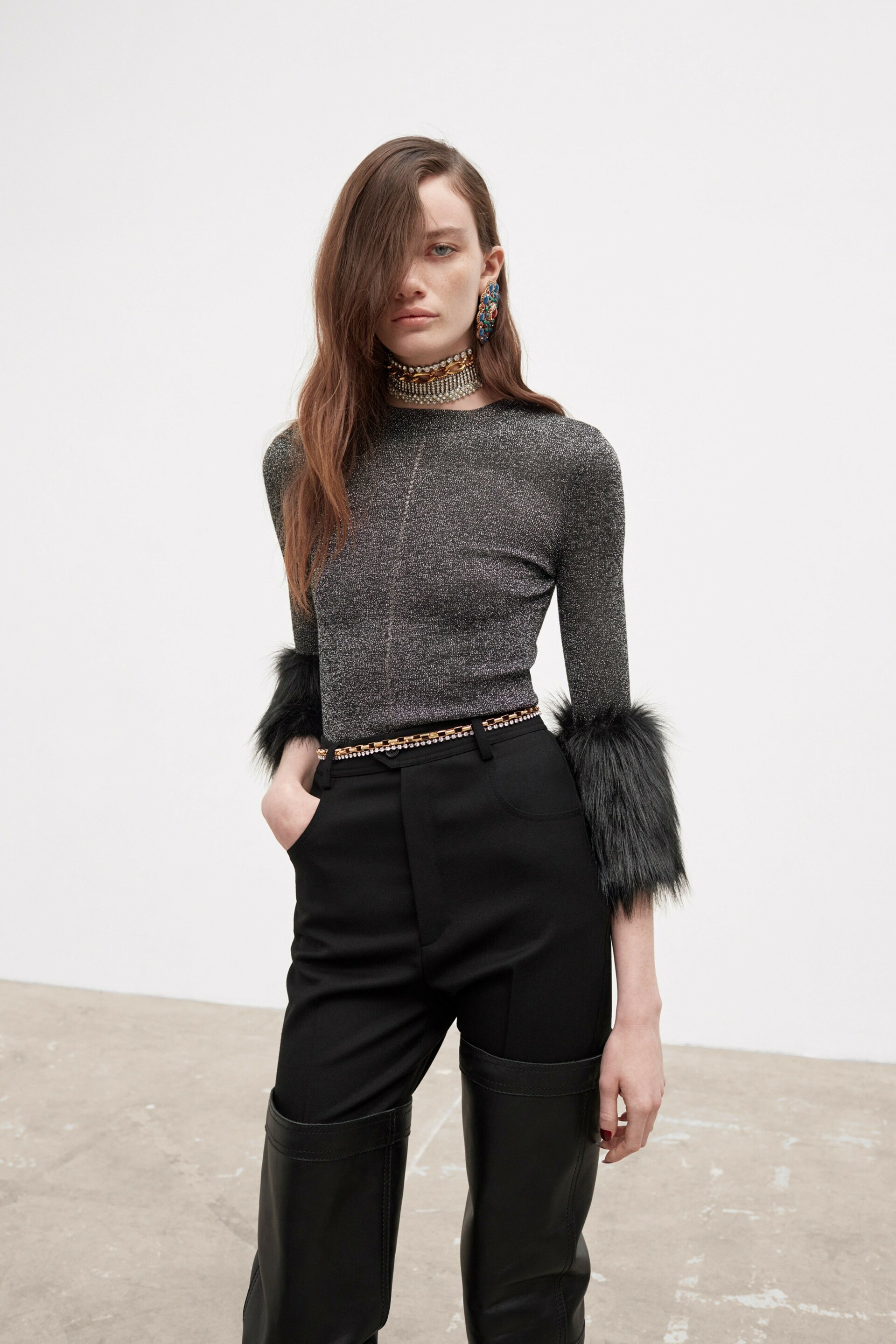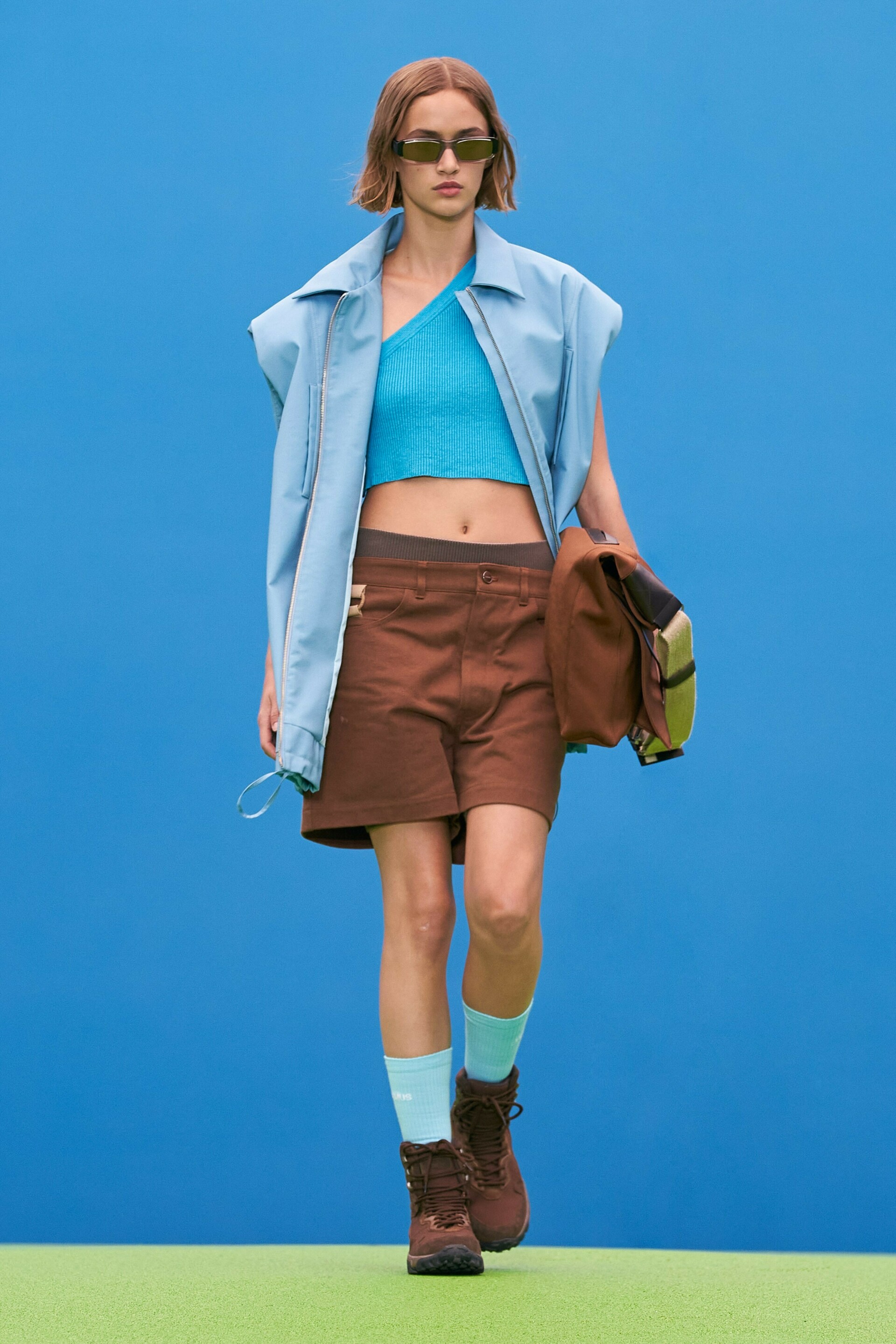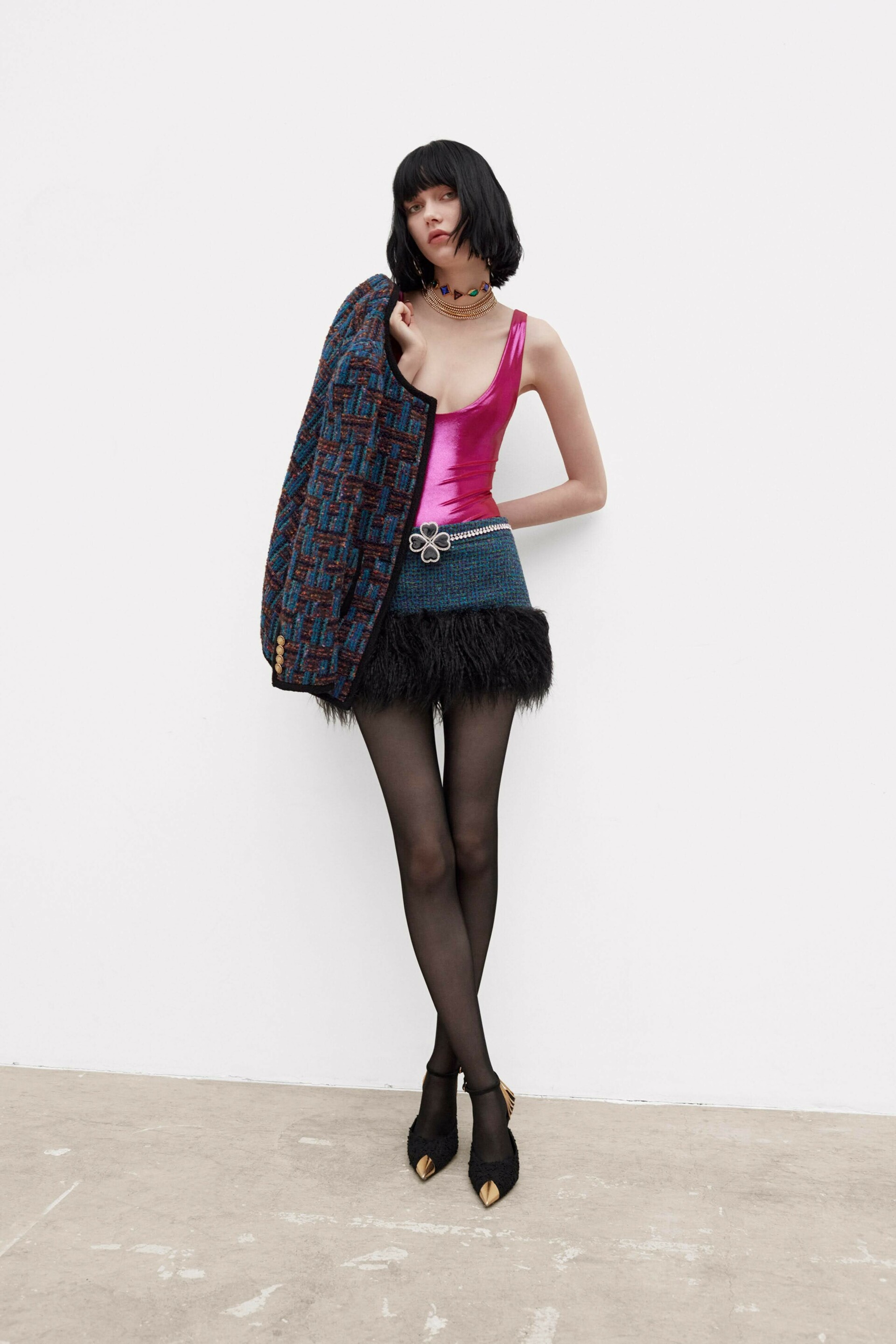 Words by Ugne Giraityte