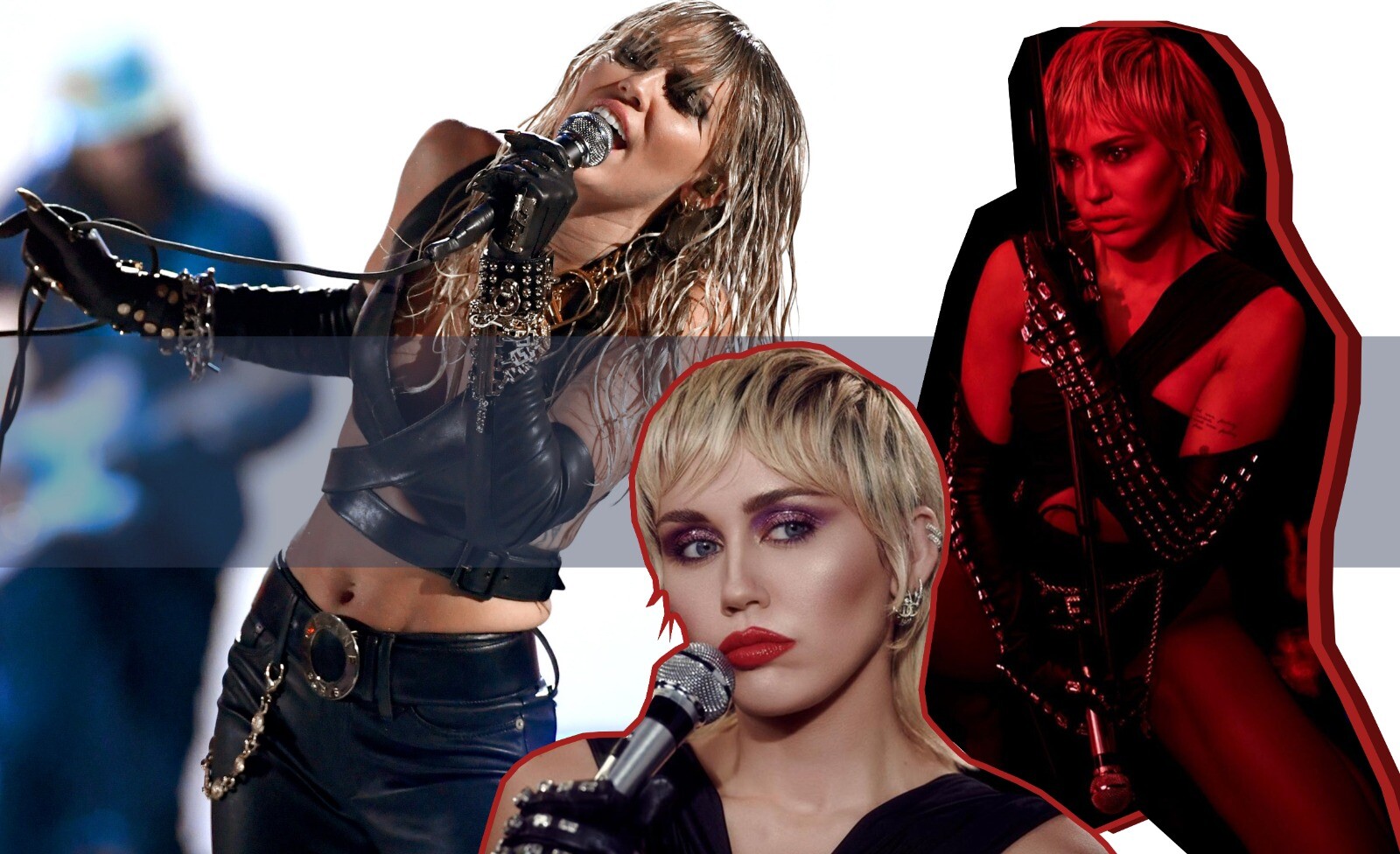 This year is seeing major pop-stars making their comeback in music. Today it's Miley Cyrus' turn with her new explosive single 'Midnight Sky'. Released – of course – at midnight, the song offers a first glimpse at the new sounds adopted by Miley for what seems to be the beginning of her new era.
In 'Midnight Sky', Miley sings about her intimacy and looks back at her past, expressing how much she's changed and most importantly claiming her freedom. Her relationships, from her ex-husband Liam Hemsworth to her childhood friend Cody Simpson, have been the protagonists of numerous headlines as well as being endlessly discussed on social media. Miley addresses them as she sings, 'But it's been a long time since I felt this good on my own, Lotta years went by with my hands tied up in your ropes, Forever and ever, no more.'
Over a nostalgic '80s disco synth, Miley celebrates her freedom embracing her independence in love as she sings, 'The midnight sky is the road I'm takin', Head high up in the clouds, I was born to run, I don't belong to anyone, oh no, I don't need to be loved by you.' Her raw and deep vocals are accompanied by a pulsating and fast beat produced by Watt and Louis Bell. The singer later revealed that the inspiration behind the track were musical icons Stevie Nicks, Joan Jett and Debbie Harry and that for her next songs she will be leading into the 70s and 80s sounds. With an echoing set of vocals and a fading climax, the track ends just like it began as Miley repeats 'Loved by you'.
Miley Cyrus- Midnight Sky (Official Video)
This is also the first time that the singer gets to direct herself to the music video where, in an all retro-style location, Miley rocks a pixie mullet and dances under a technicolor light wearing a tight bodysuit adorned by Chanel accessories. Between multicolor animal statues, glitters, disco balls, and a mirror room, Miley shines and passionately sings her song in a purple glittery dress. In a scene reminiscent of her 2013 hit 'Wrecking Ball', she lies almost naked in a colourful ball pit covered only by bright jewellery.
In a later Zoom conversation, the singer discussed her next projects, revealing that she's more interested in releasing singles for now. "I really have always enjoyed dropping singles, rather than the full body of work, because it allows you to talk to your fans in real-time," she explains. "It's like I feel something. I experience it. I write it. I release it. When you write a record, a lot of the time, you're writing your experiences, and then by the time the record comes out, you've evolved past that experience." Miley also confirmed the rumours of a possible collaboration with Dua Lipa. 'We've been kinda collaborating for the last year, getting in and out and trying different records and seeing what shoe fits the best. I think we're onto something now.'
'Midnight Sky' is the first sign of an evolution for Miley's music which seems to be getting closer to the 80s style. The message that it holds is about being free and independent, something we can all relate to. The song and music video are now available on every streaming platform.
Words by Gennaro Costanzo
Graphics by Georgia Walters