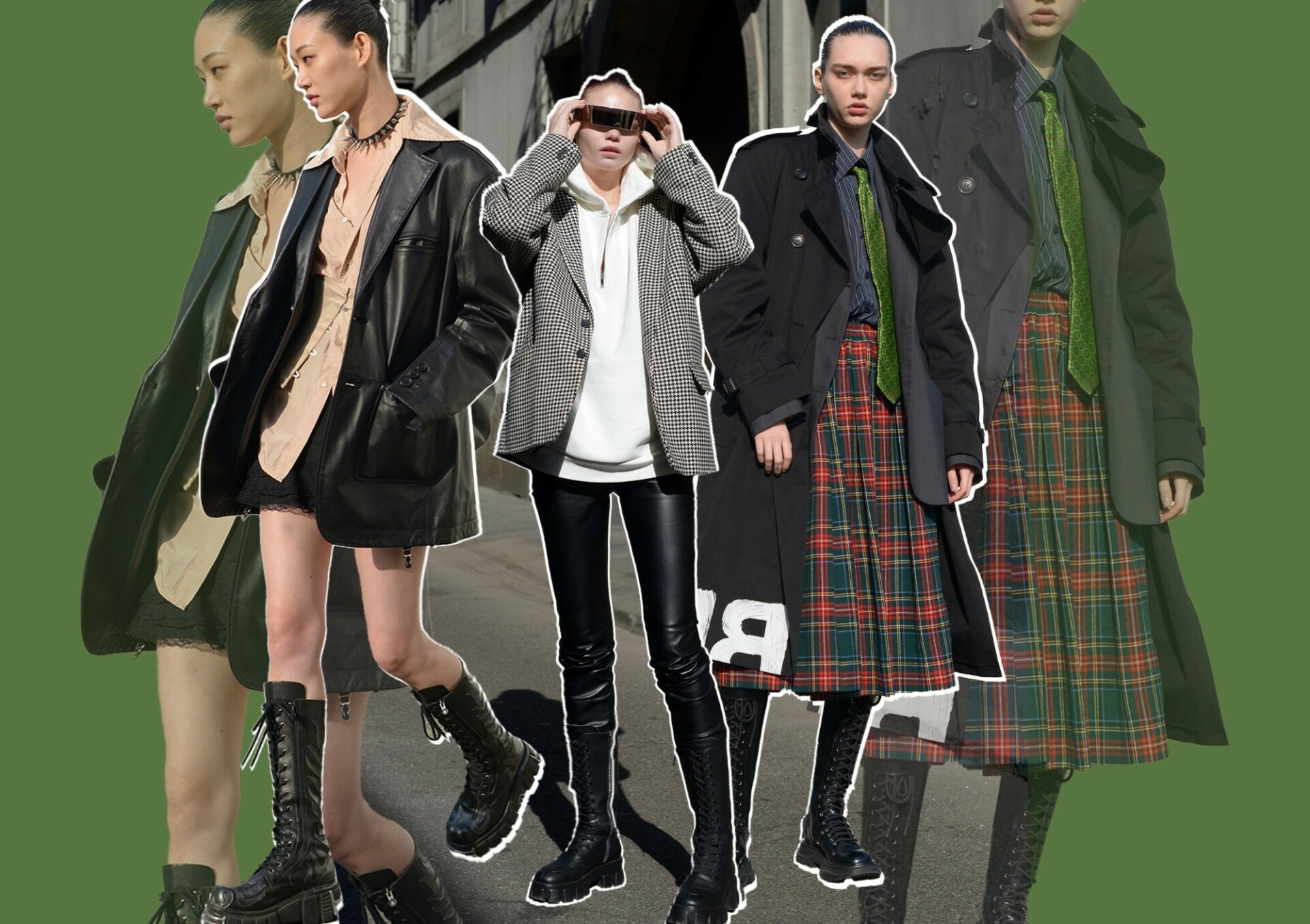 Though Runways have gone digital, we've been able to rely on Fashion Week's streetwear to fulfill our non-digital fashion needs. From Milan's Fashion Week Streetwear, the trends that emerged were largely elevated versions of the 90s streetwear styles, with layers, baggy clothes, and bold prints, these were the trends that permeated the streets of Milan and have stayed in our minds the week after.
Baggy Clothes
Oversized clothing took Milan's streets by force, with oversized leather blazers, baggy untucked shirts, and the ever-popular baggy jeans to match. One ensemble embodied the '80s to '90s streetwear look, with turned-up sneakers, a graffiti-covered body bag, a layered untucked pinstripe shirt, and baggy low-rise jeans. When transitioning from comfortable lockdown clothing to out-and-about outfits, these oversized clothes make for perfect inspiration. Another highlight includes an oversized Balenciaga knit with lime green details, perfectly matched with a black and lime green bucket hat. Notably, many of these oversized outfits were paired with chunky-soled shoes.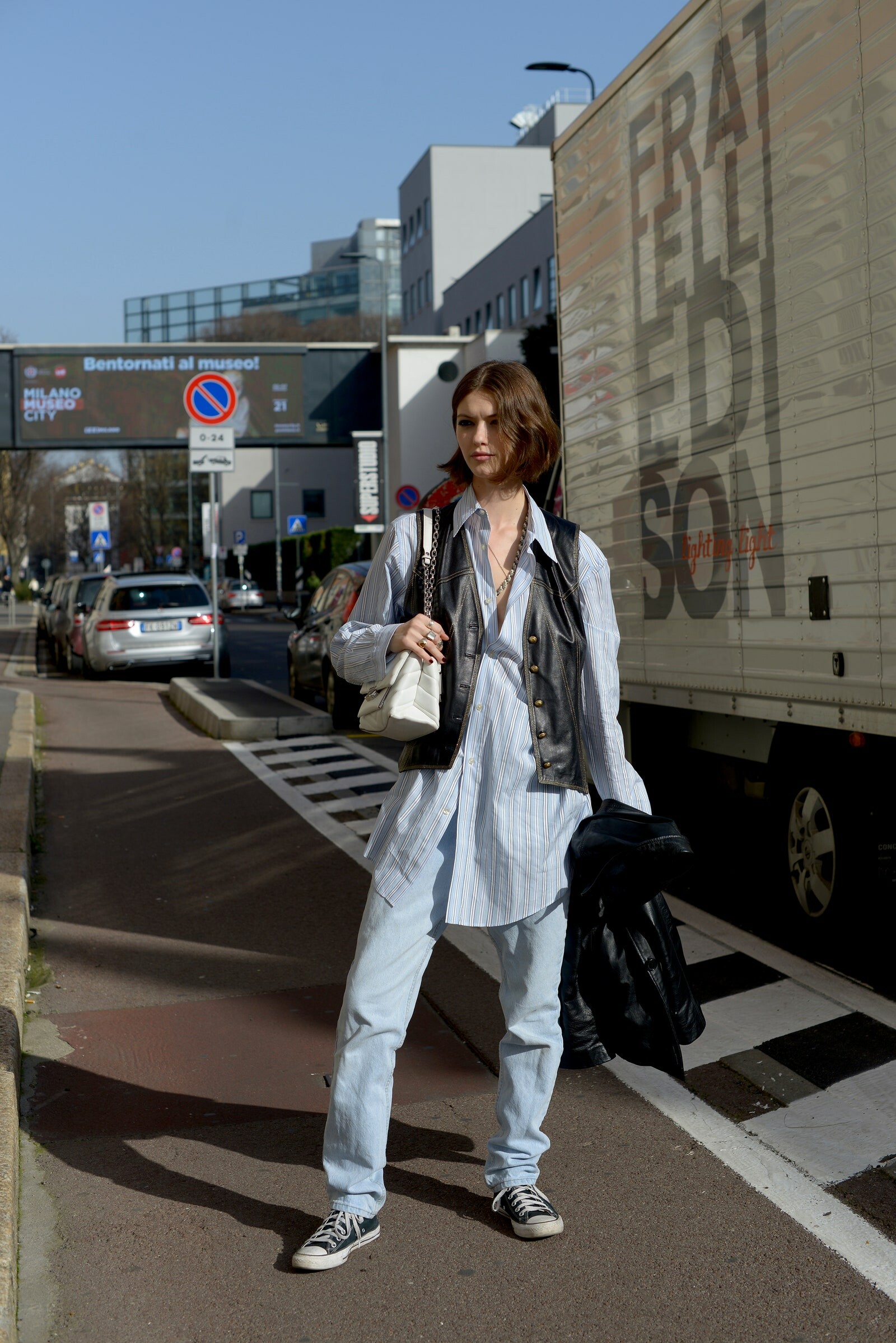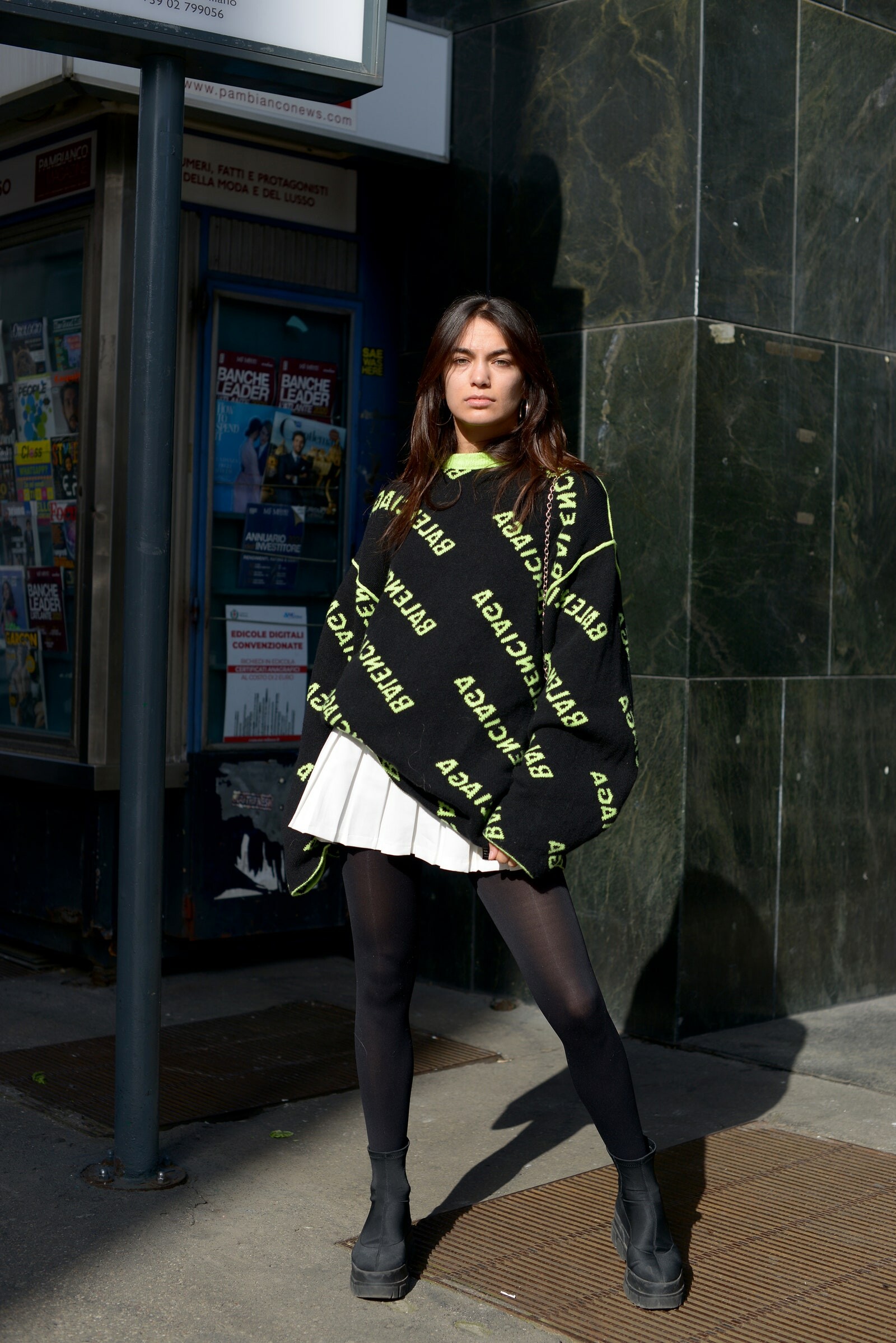 Monochrome
Starting off the Milan Monochrome trend strongly, the all-pink get-up featuring the iconic Gucci sweater and Dior handbag. This outfit carried pink all the way through to the sunglasses and face mask, but the military-style trousers complete with layered silver Hello Kitty and padlock chains give the outfit balance, creating the perfect sweet-to-street style. Pink was a popular choice for monochromatic outfits, but a few chose to splash a hint of other colours in the mix, like peeping white shirts and bold black leather coats. Milan's streetwear styles have demonstrated to us that monochromatic outfits don't have to be plain, with the right accessories and layering, new dimensions can be added to an all-one-colour look.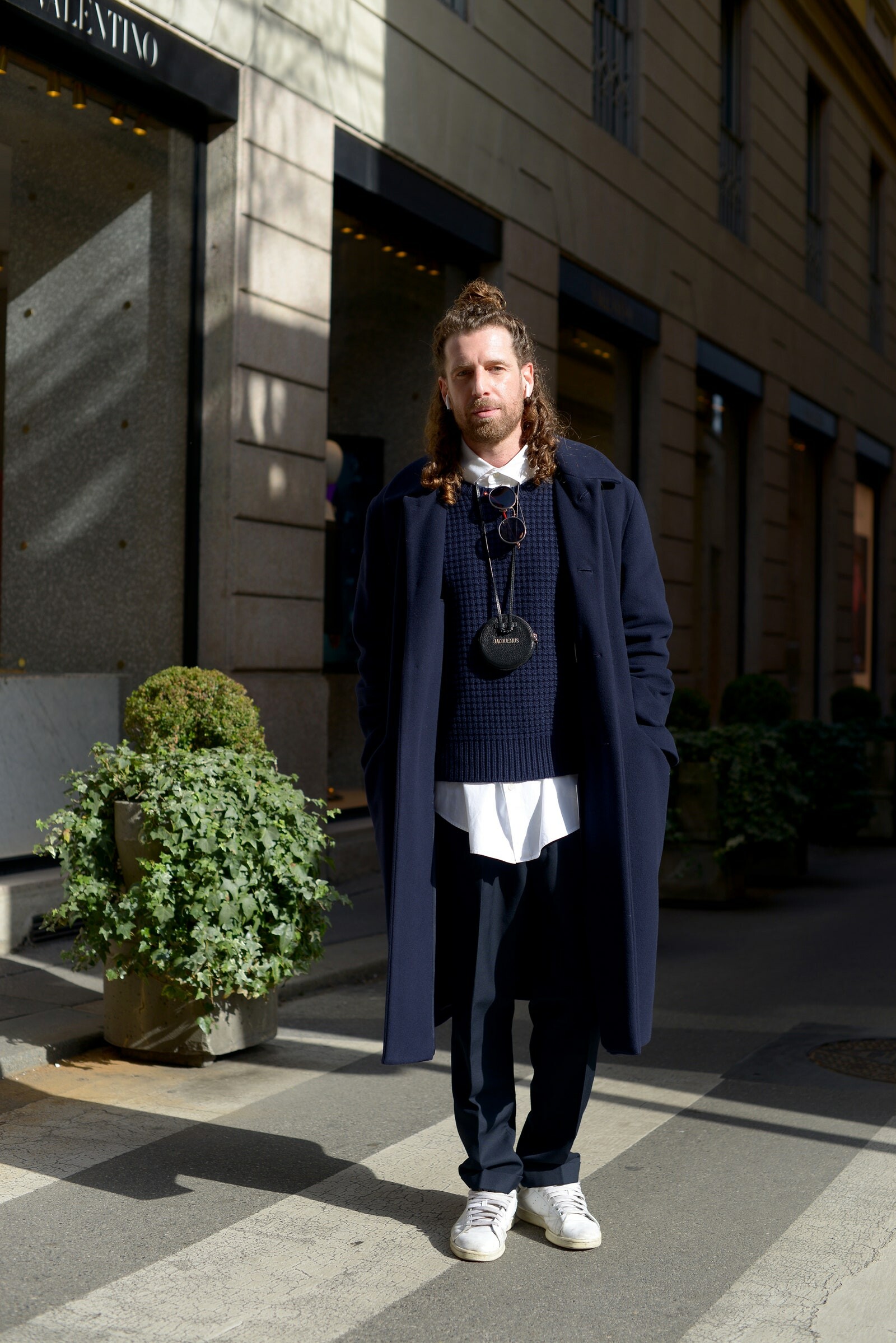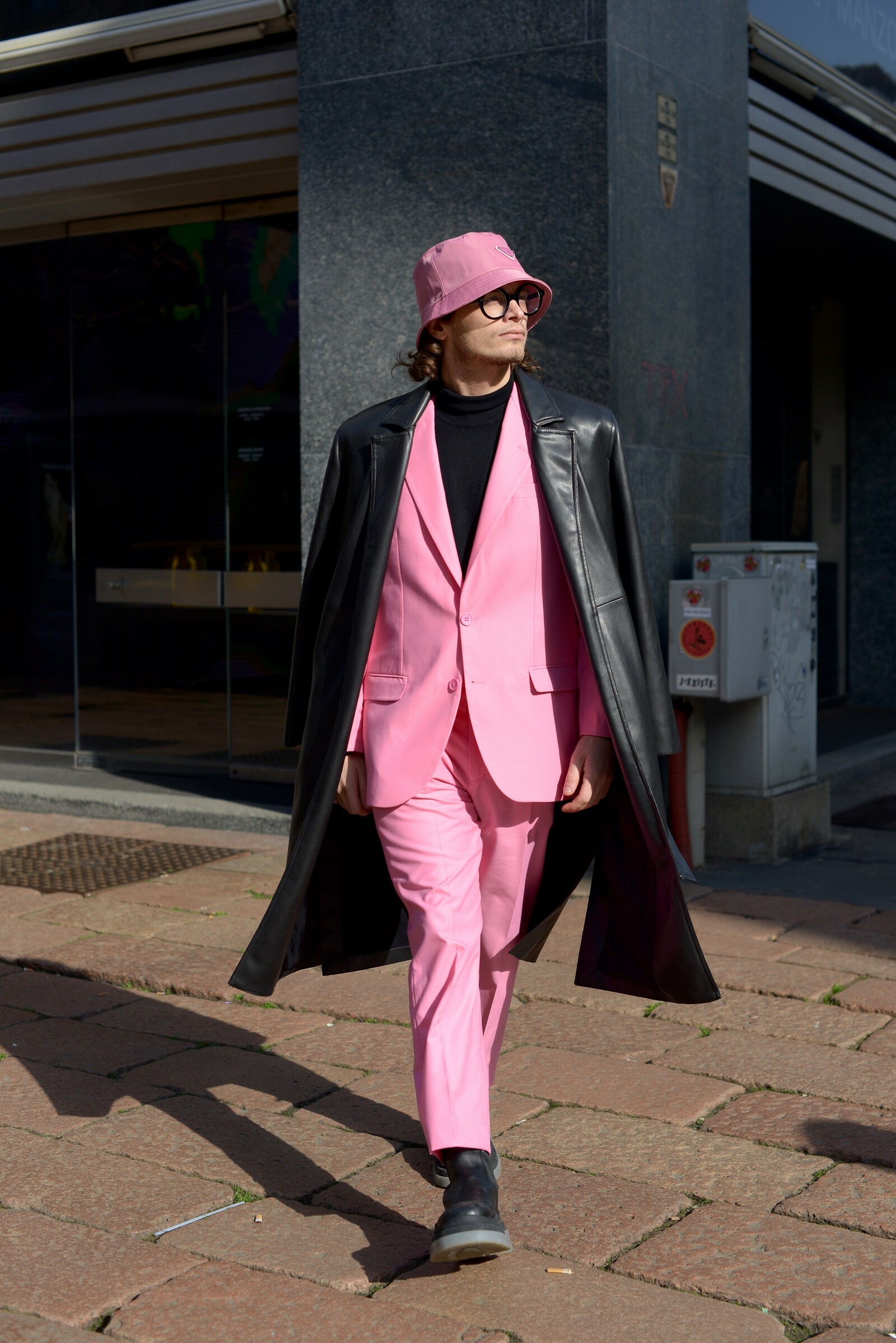 Check
The check trend has never been far out of sight, but the check trends seen on the streets of Milan are reminiscent of (but still an elevated chic version of) the '90s check trends that built a balance between grunge and hip-hop streetwear styles. The check trend presented itself in a number of ways. Illustrating how trend will cross seasons; a lilac and forest green long-length woollen 'shacket'; the light and airy colours of which make for the perfect winter to spring transition. Another highlight includes a very 90s ensemble with a Looney Tunes Tee tucked into a checked mini skirt, layered with warm tones with a warm orange trench coat and yellow striped turtle neck underlayer.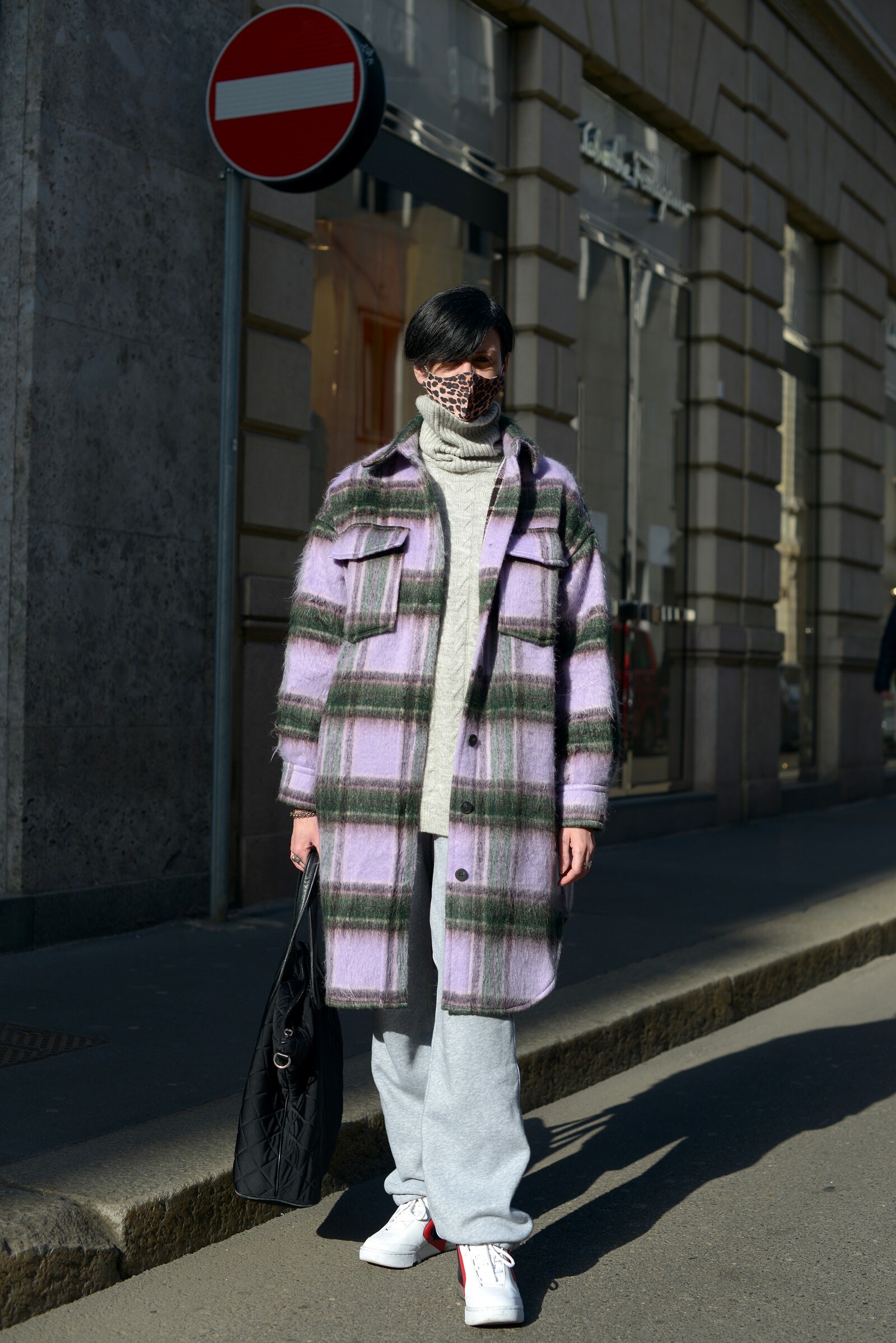 Boots
A recurring trend on Milan's streets; knee-high biker boots. The perfect statement shoes, with pronounced eyelets and bold, chunky, ribbed soles, knee-highs pulled together some of our favourite looks from the streets of Milan. Whether styled with chunky aviators and leather pants or floor-length tartan skirts and dad shirts with ties, most chunky-soled shoe looks came partnered with sleek buns. The hairstyle brings a sleek, chic element to the grunge knee-high biker boots. Our favourite styling of this trend is punk meets chic, with a studded choker, leather blazer, and lace black mini skirt, balanced out by a nude unbuttoned shirt with a corseted panel, sleek bun, and bare legs. The ensemble creates a perfect delicacy to the punk vibe.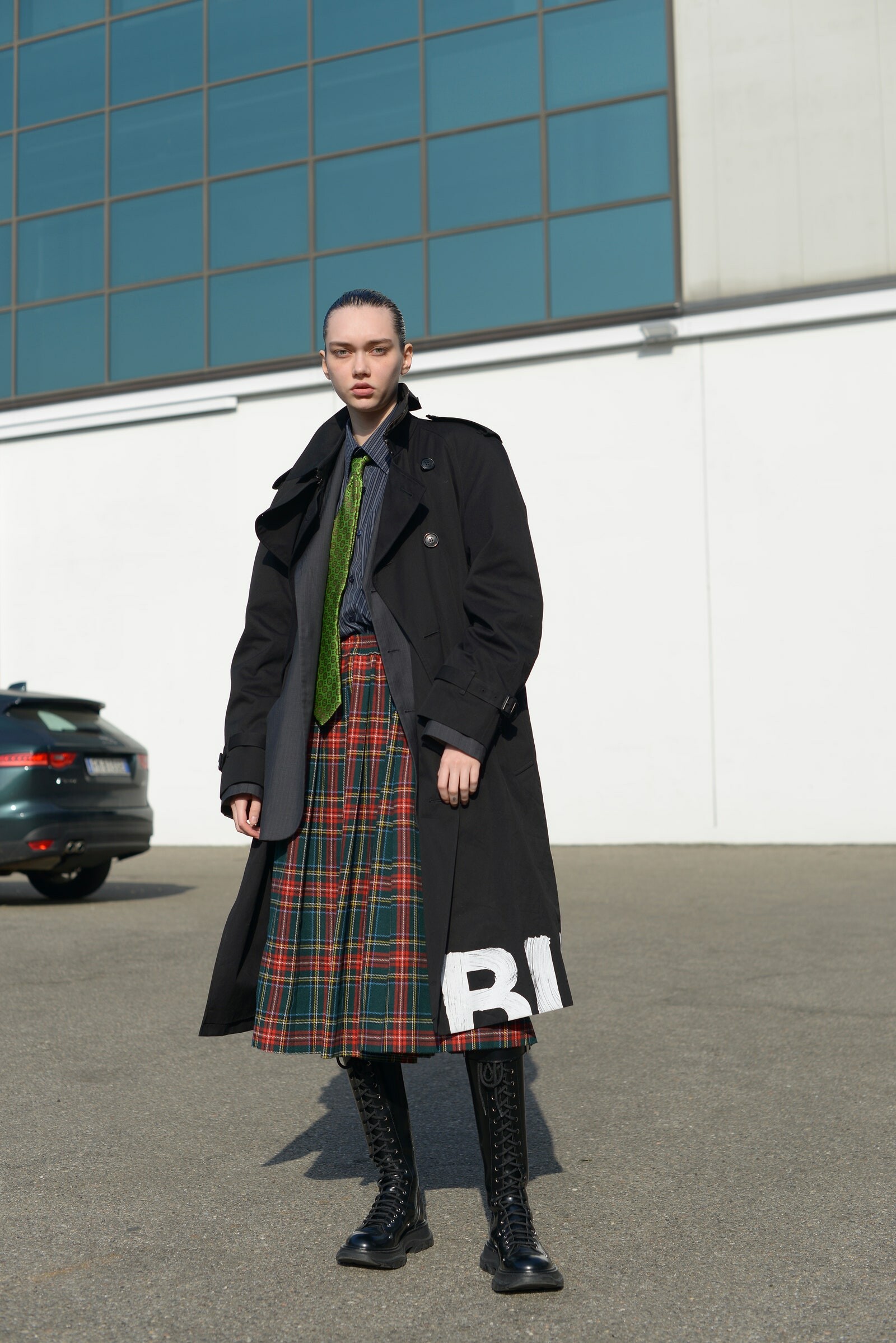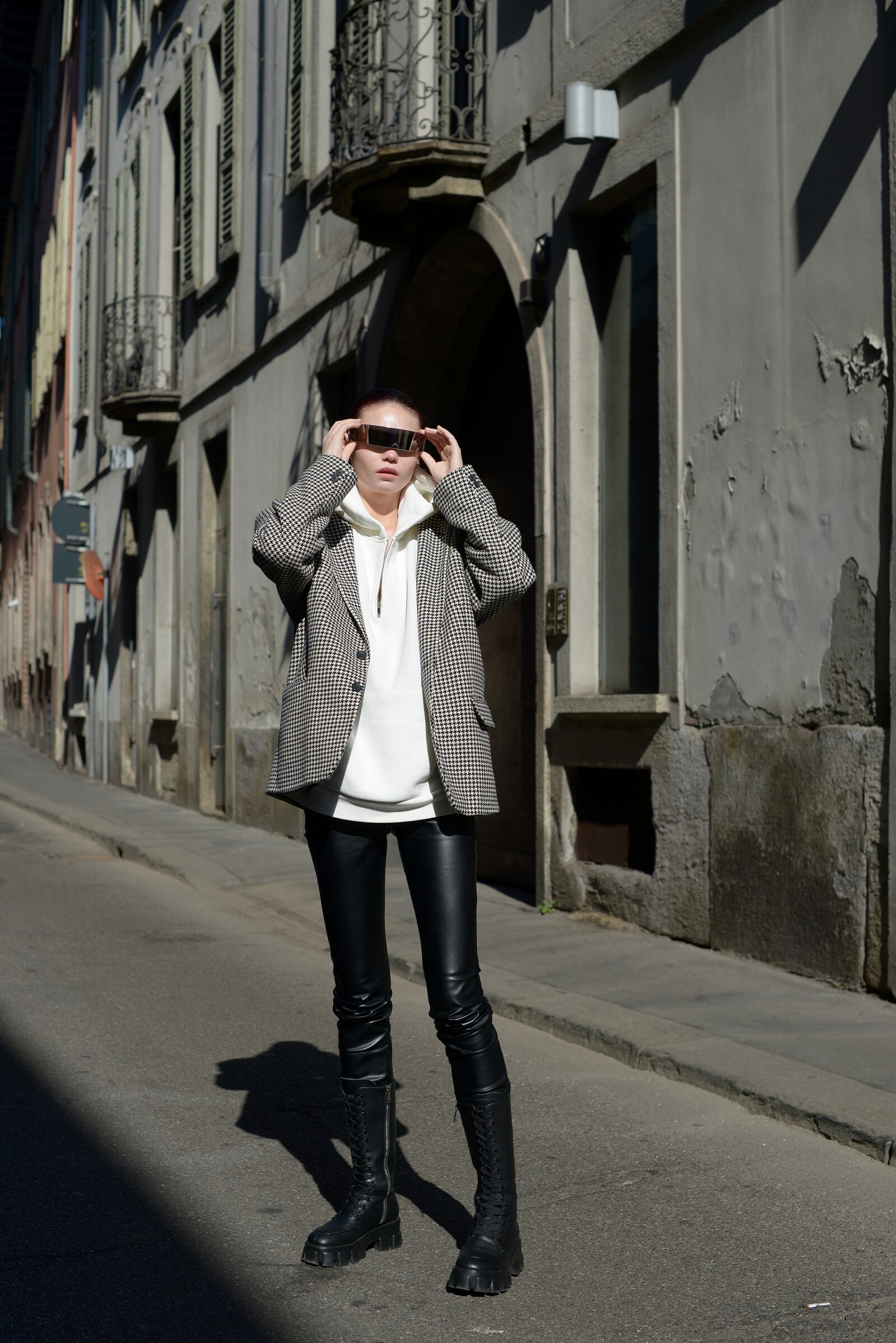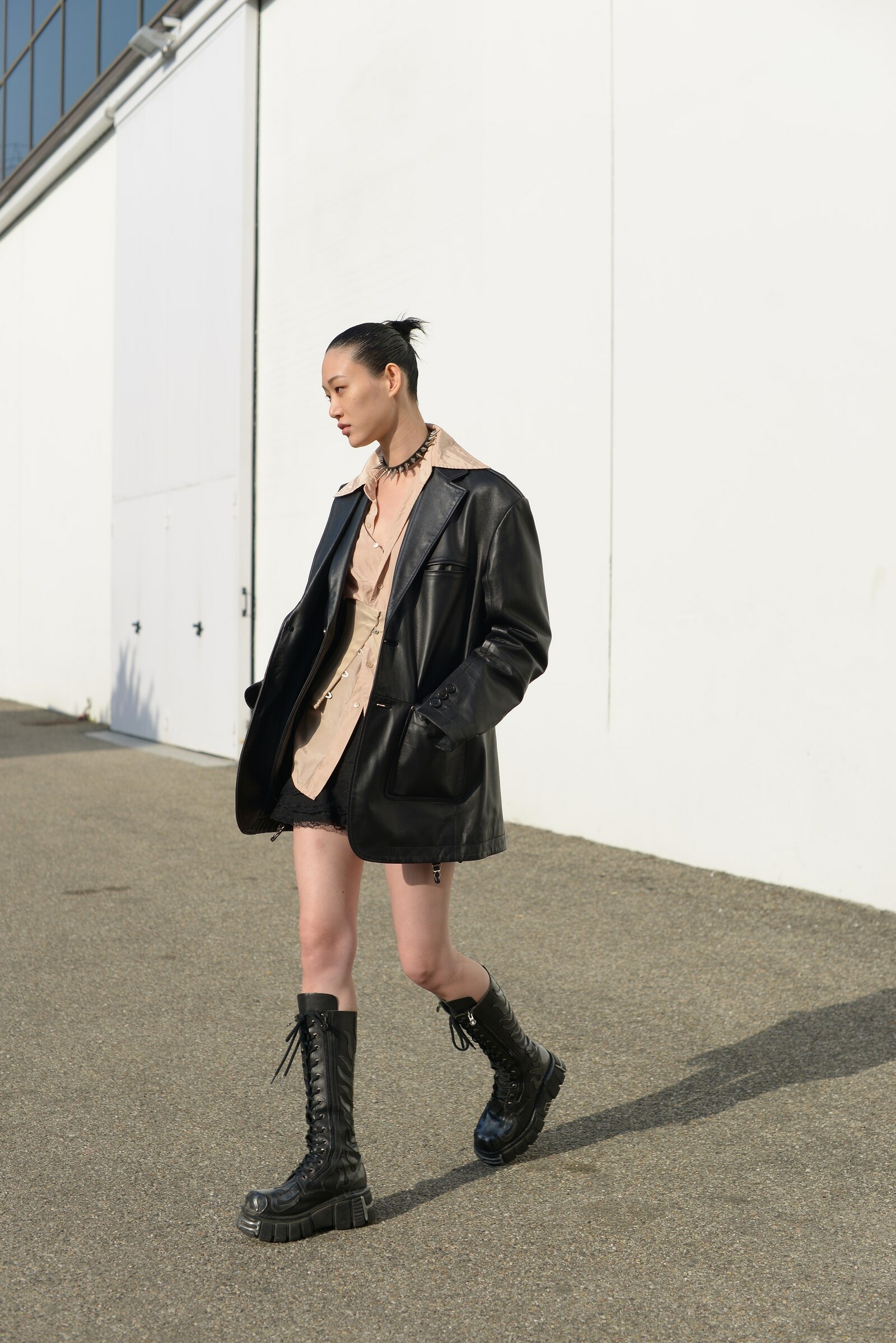 Illustration
Seen frequently during 2020 on Instagram and in many vintage second-hand stores, the rise of the illustrated clothing. Shown notably in Juliet Johnstone's designs (worn by Bella Hadid and Dua Lipa), upcycled clothing with hand-drawn designs. The aesthetics of this trend were prevalent in Milan, with orange graffiti-sprayed sneakers and delicate white drawings on black leather blazers (a nice twist on the 2020 blazer trend). A highlight of this style however takes form in a double denim look with a graffiti-style decorated denim jacket with flames and circular patterns. Pulling together the look, a transparent yellow body bag with thick black straps. These trends all shared the similarity of being paired with oversized clothing, a crossover of trends that works perfectly.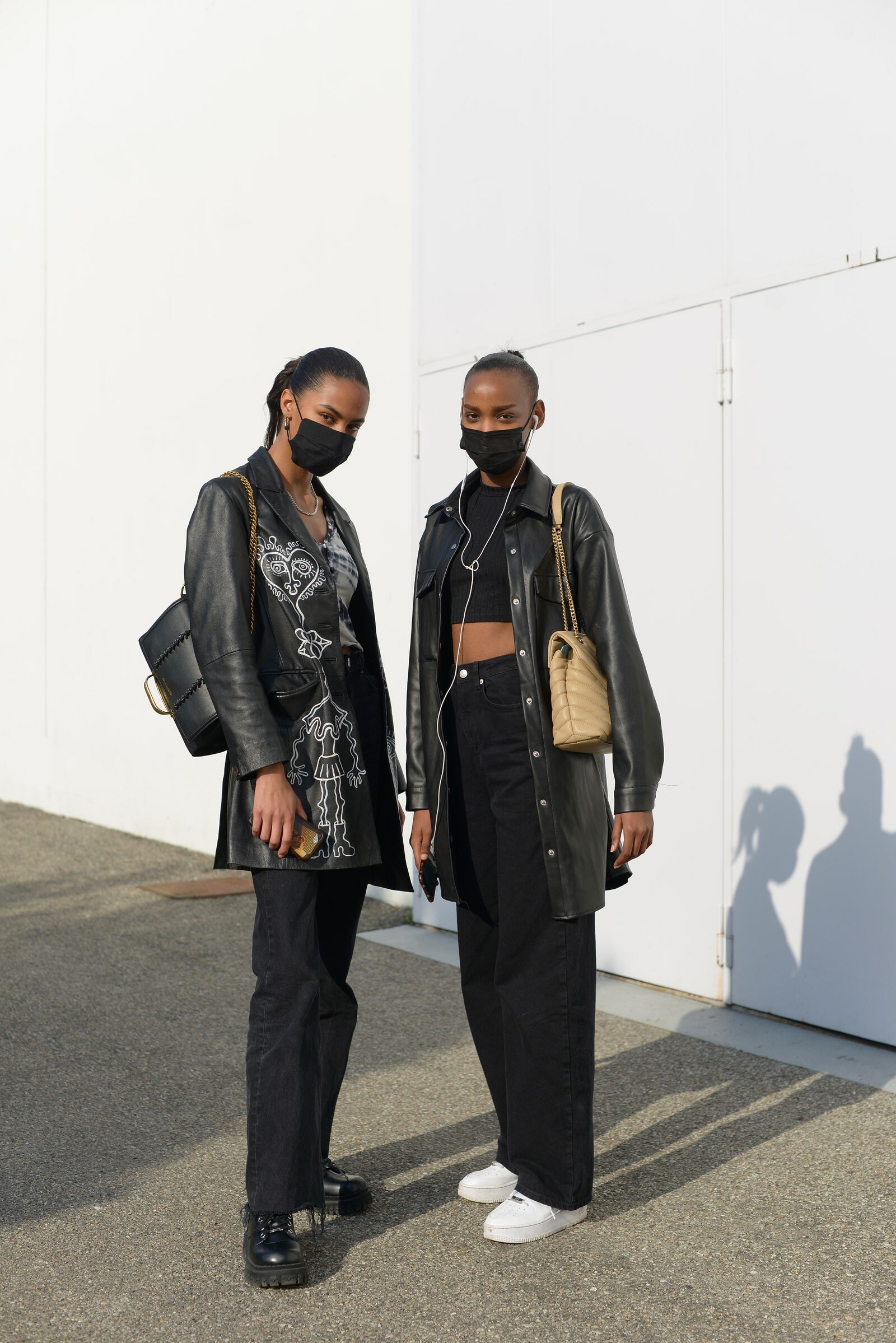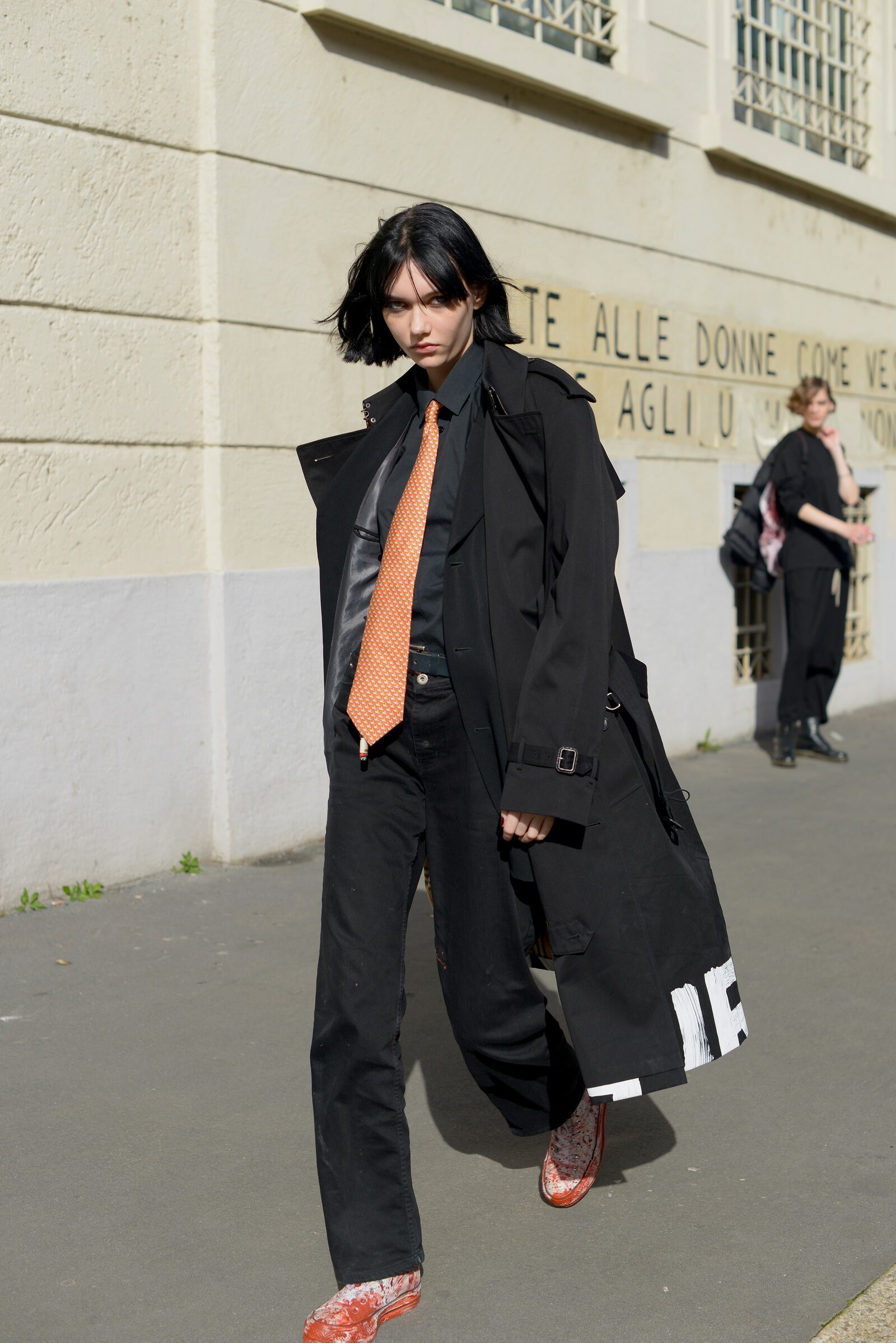 Bold
After a fall trend of neutral and nude palettes, the cusp of spring has brought out bold and bright patterns. From Teal and Fuchsia floral-patterned jackets to clashing pink, red, and brown animal prints, our bold pattern highlight includes a brightly block-coloured Supreme knit. Paired with Purple wide-legged jeans and a peeking white collared shirt, the bright quirky patterns and pearl necklace is similar to the recent wardrobe of Harry Styles, who is now often captured in bold and eccentric patterned cardigans and knitted sweaters.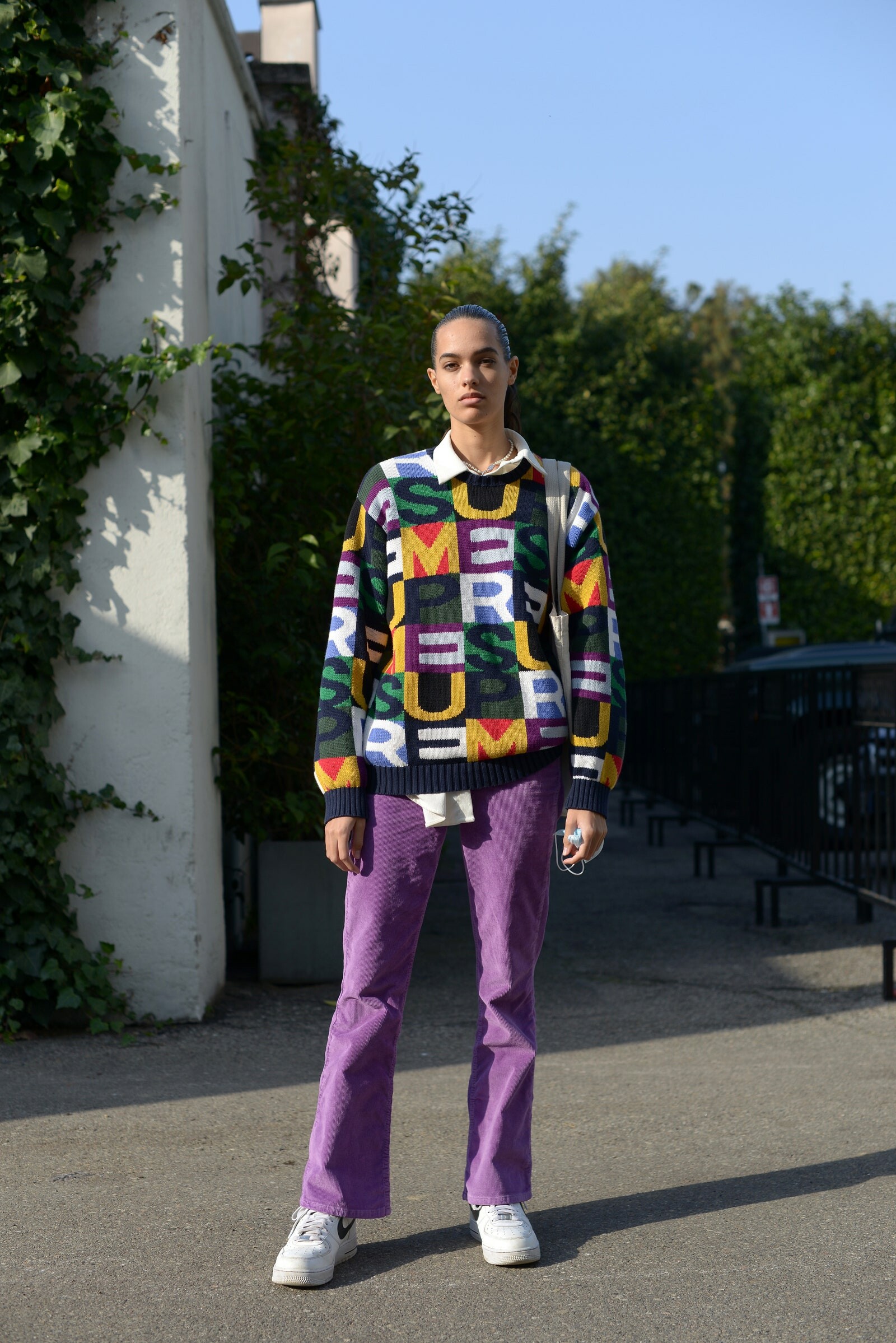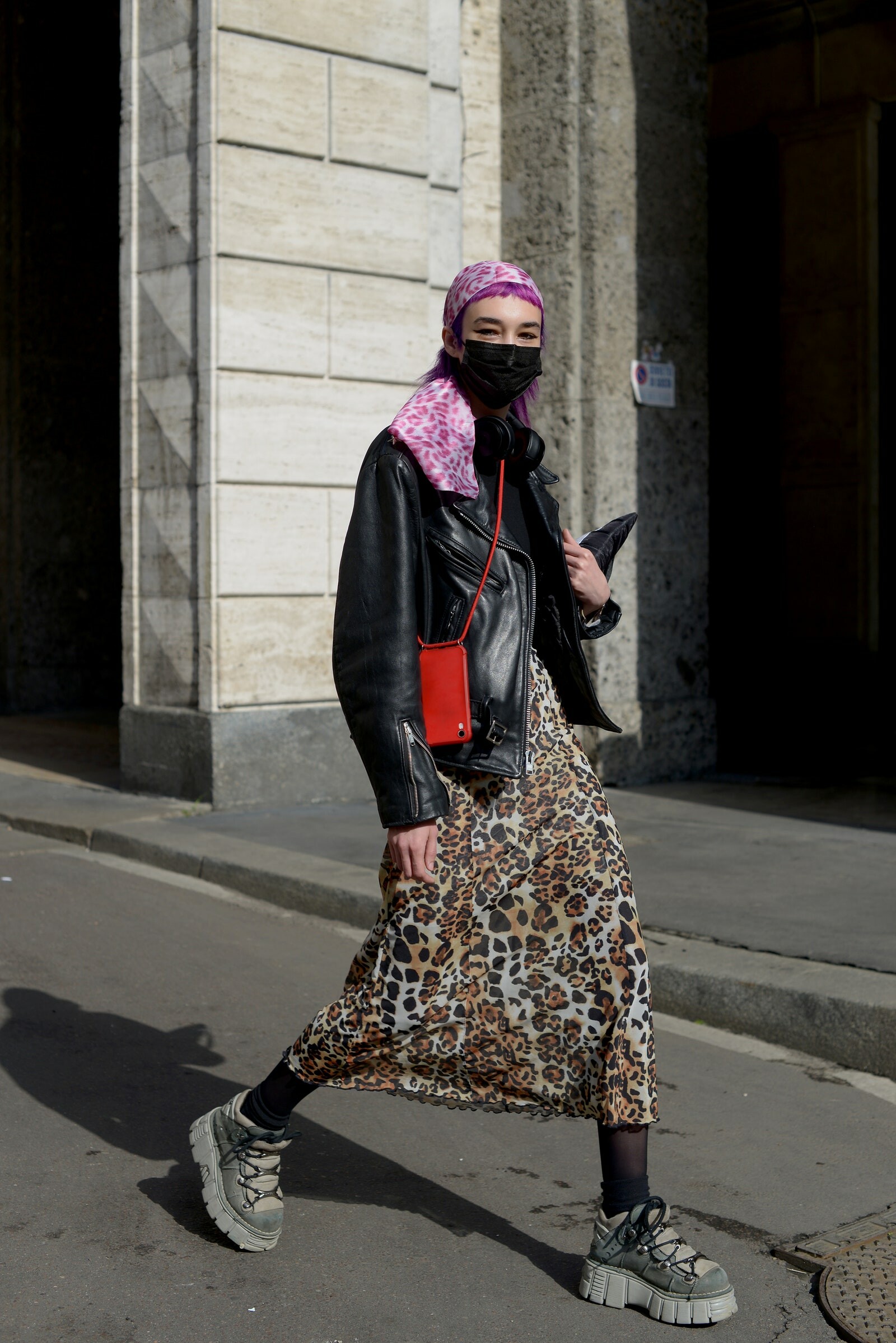 Words by Megan Selway, Graphics by Victoria Zhao