All eyes were on Milan this past week, but the fashion weeknow moves to Paris from June 21st to June 26th. This first day focused on young emerging brands such as Lukhanyo Mdingi, Kidill, BlueMarble, Airei, Egonlab, Taak, and Etudes. Coming up with a futuristic and unique approach to menswear and fashion shows.
Lukhanyo Mdingi
The winner of the last Karl Lagerfeld Prize awarded at the eighth edition of the LVMH Prize for young fashion designersthe South African designer Lukhanyo Mdingi opened the dance of Paris Fashion Week. Lukhanyo Mdingi is part of the new wave of African Talent bringing the continent to the forefront of fashion. His new Spring Summer Collection"BURKINA" offers a reinterpretation of Burkinabe prints and a celebration of West African fashion.
Kidill
Japanese designer Hiroaki Sueyasu Collection "Hell Haus"featured Contemporary fashion and streetwear in a post-apocalyptic, psychedelic setting with models walking like zombies or lying on the floor. The show was inspired by horror movies, the punk era, and skate culture. The designer who became known as a celebrated outsider artist has a tendency to depict idyllic, flowered landscapes in fantastical, sometimes horrific imagery. In this collection, in collaboration with Tom Tosseyn and Ritual Projects Paris, Hiroaki Sueyasu displayed Japanese dyeing techniques used in knits and woven.
BlueMarble
Paris-based designer Anthony Alvarez founded BlueMarble in 2018. Inspired by urban cultures, subcultures, and the MTV generation, the designer creates ultra-coloured pieces with psychedelic prints and vintage charm, like his show last season, where he took inspiration from New York frenzy and Filipino heat. Anthony Alvarez looked at different wardrobes, from workwear to sportswear, streetwear, and tailoring to create this SS collection, while embedding neon colours, strass, and animal prints, with artisanal details. The fashion brand seduced international artists such as Justine Bieber and rapper Kodak Black present at the show.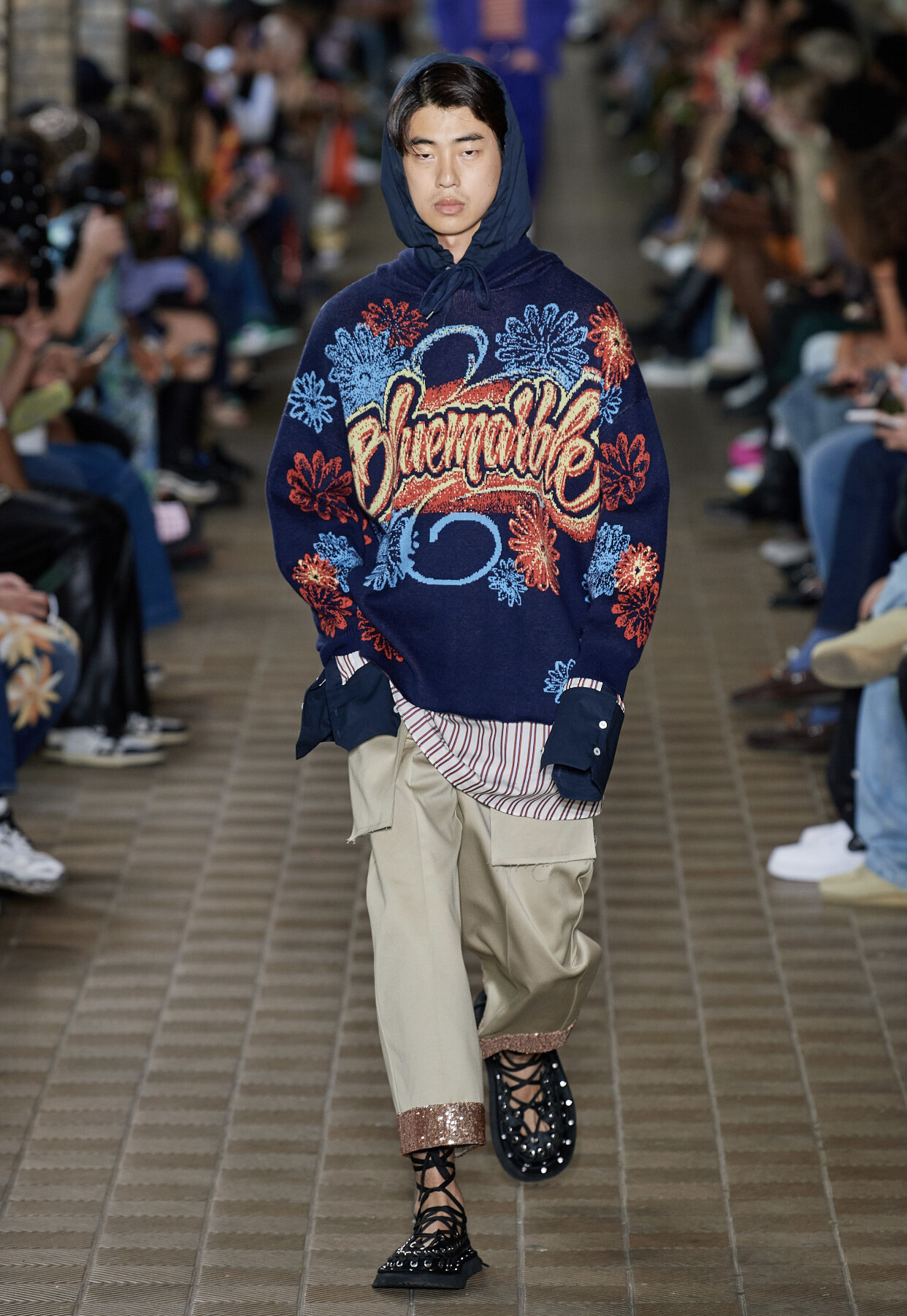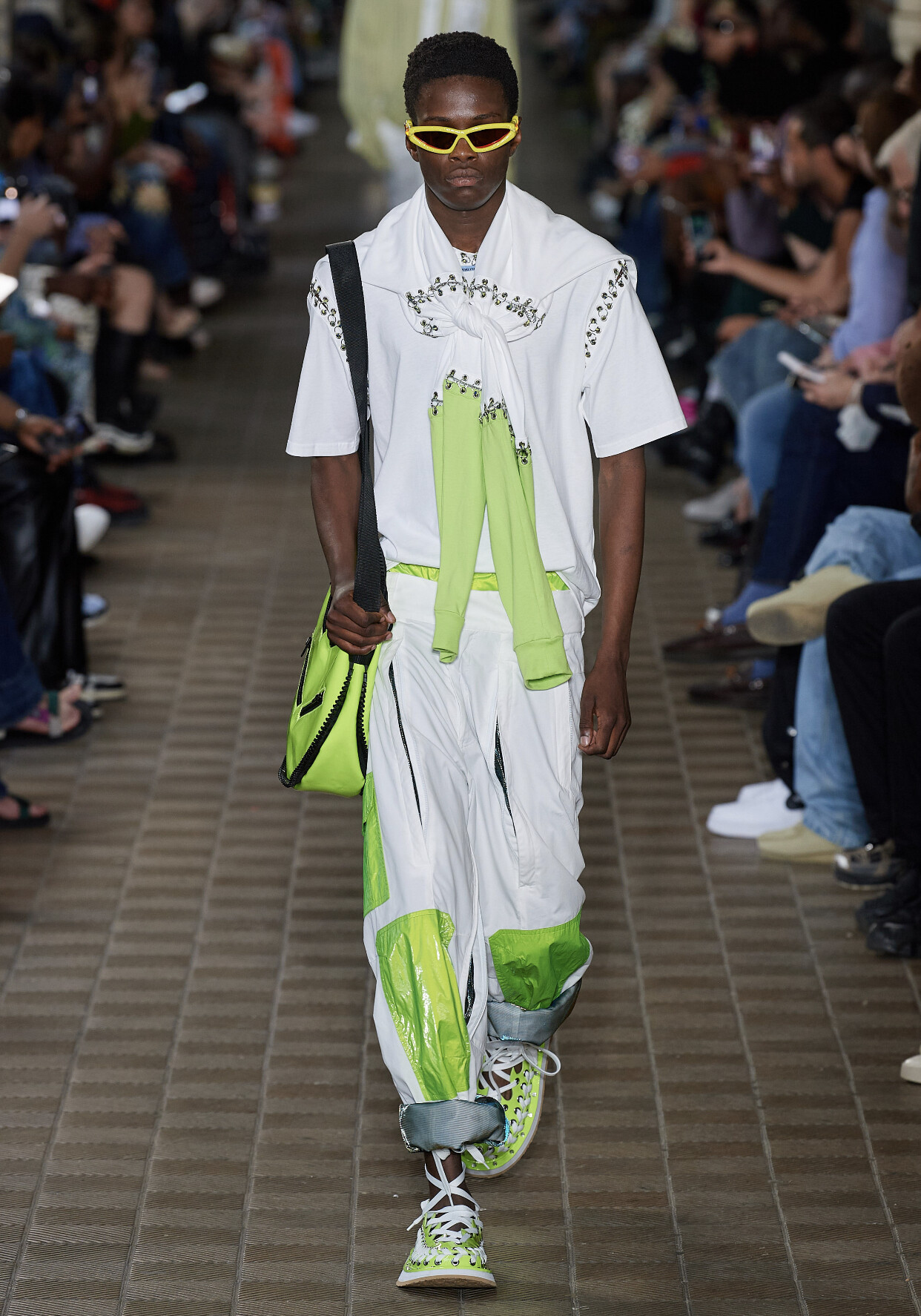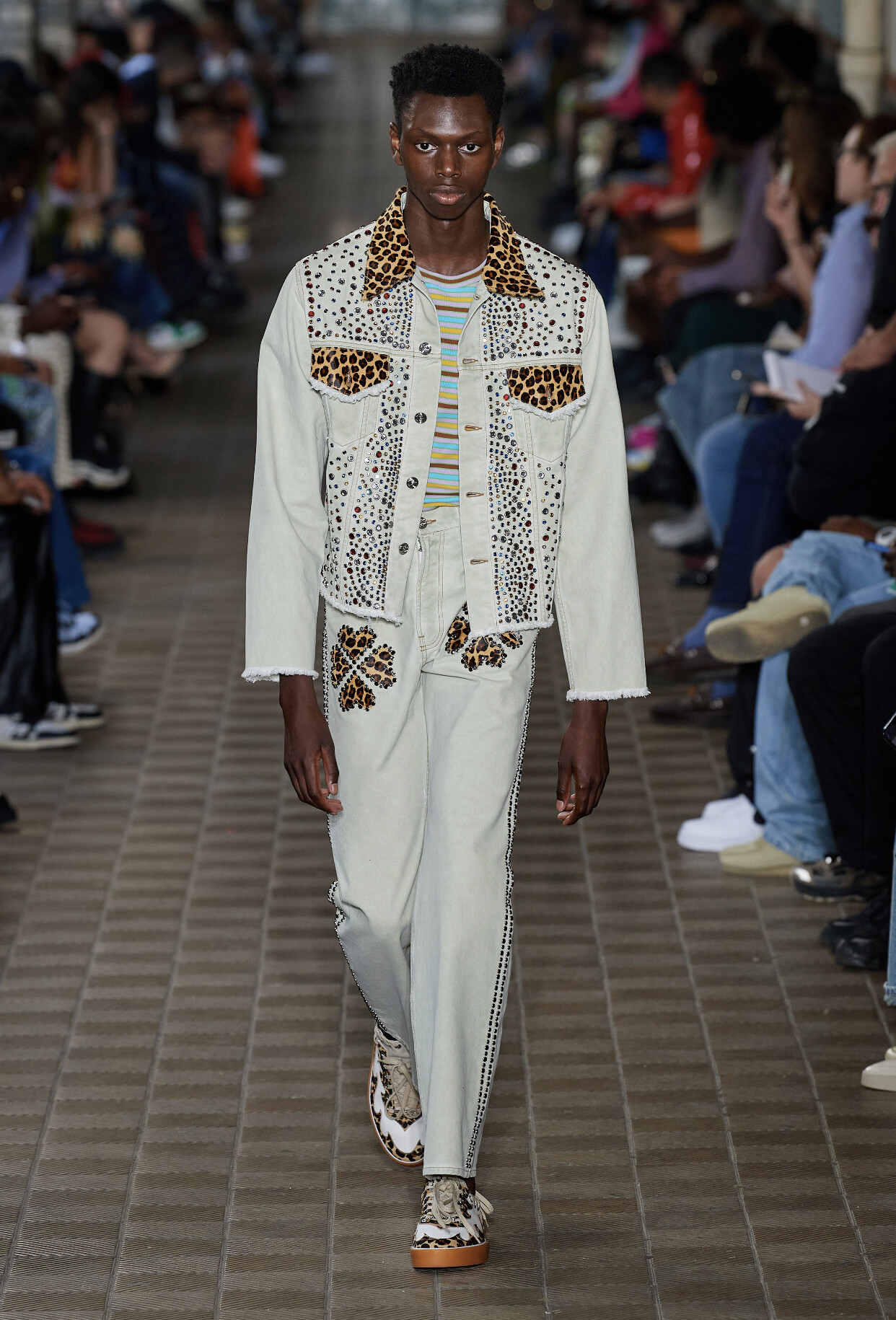 Isidore Montag / Gorunway.com
Airei

LVMH Prize 2022 Semi-Finalist, Drew Curry presented his second collection at Paris Fashion Week. The show was quite surprising, it took place in a dormitory setting with pieces hanging from the ceiling and did not include models. The designer revealed a collection made of neutral colors ranging from beige, ochre, and grey, featuring linen and knitweargarments with striking contrasts and fine thread-work. Curry artfully crafts yarns, such as Italian recycled cashmere, and fabrics, like Japanese denim.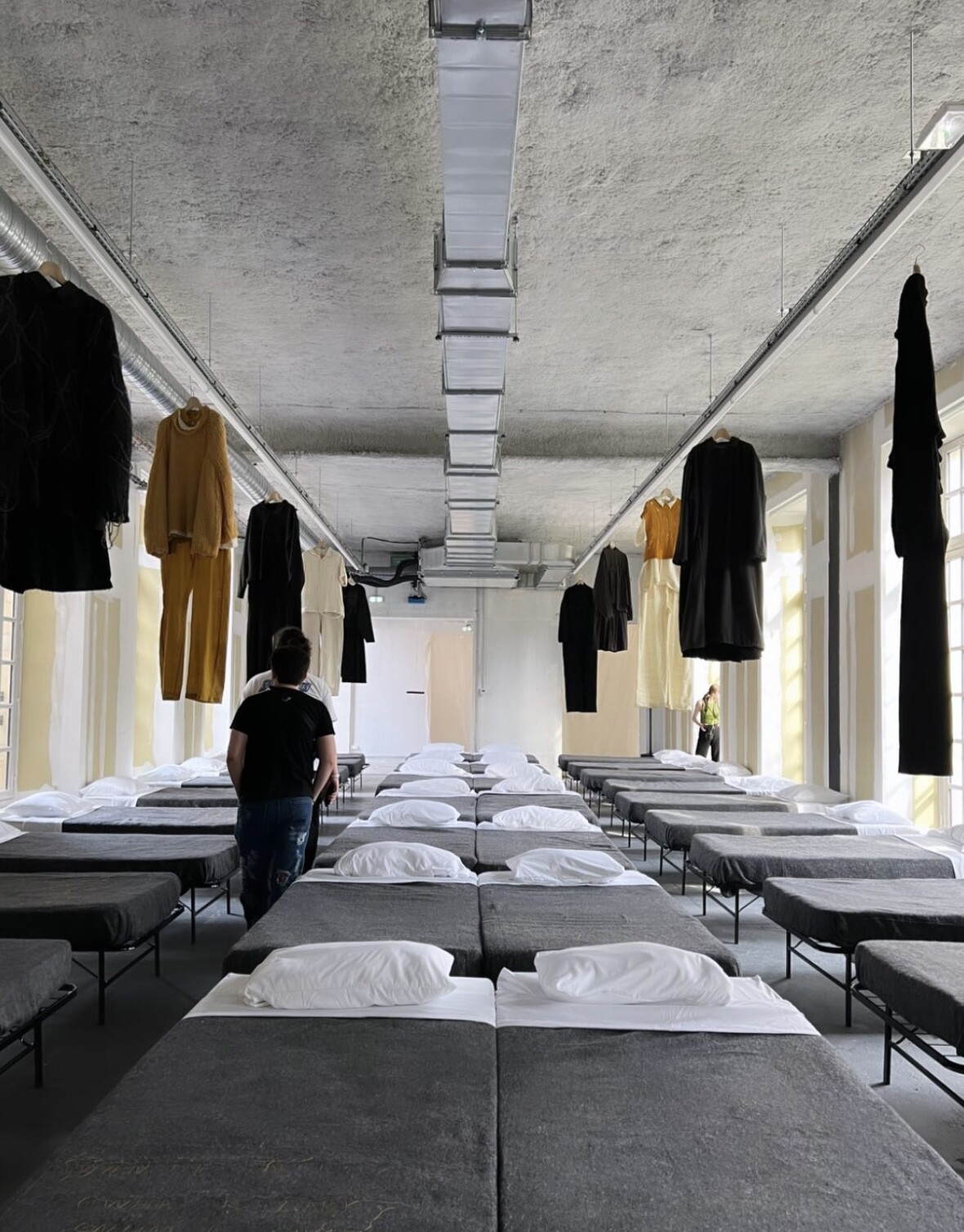 image via @dfsablon

Taak
The Japanese brand TAAKK created in 2013 by Takuya Morikawa, who notably made his mark for eight years at Issey Miyake, returned for Paris Fashion Week yesterday.
For his second Parisian outing, Takuya Morikawa, who is passionate about the surrealist movement, was inspired by his dreams, the intersection of reality and unreality, and with it, the ambiguity of this intersection. Proposing a collection that mixed fluidity, denim, and bright colours.
Egonlab
Egonlab has been causing a stir since its launch in 2018 and is establishing itself as one of the most promising talents on the Parisian creative scene. The fashion brand is led by Kévin Nompeix and Florentin Glémarec The collection broke the codes of gender – a recurring theme in the duo's work – with worn denim, colourful oversized suits, and leather pieces. What really caught the eye, apart from the platform waders and the cartoon characters present at this Alice in Wonderland-inspired show, was a small accessory discreetly attached to the ears of some of the models. A metal cigarette holder that is worn as ear jewellery. A piece that was unanimously approved by the guests at the fashion show and that we are likely to see everywhere very soon…
Etudes
Founded in 2012 by 2 friends Aurélien and Jérémie, the urban fashion brand highlights art and subcultures through its clothing. The Parisian brand Études Studio continues to seduce the fashion world. Both passionate about graffiti, they offer a vision of fashion that reflects our era, where the boundaries between different artistic fields are becoming increasingly blurred..
The show took place on a disused railway track, with the models walking in the middle of the wild grass. The urban and comfortable style of this collection of men's clothing features bold designs and loose-fitting cuts.
Words by Melodie Bitala-Samba