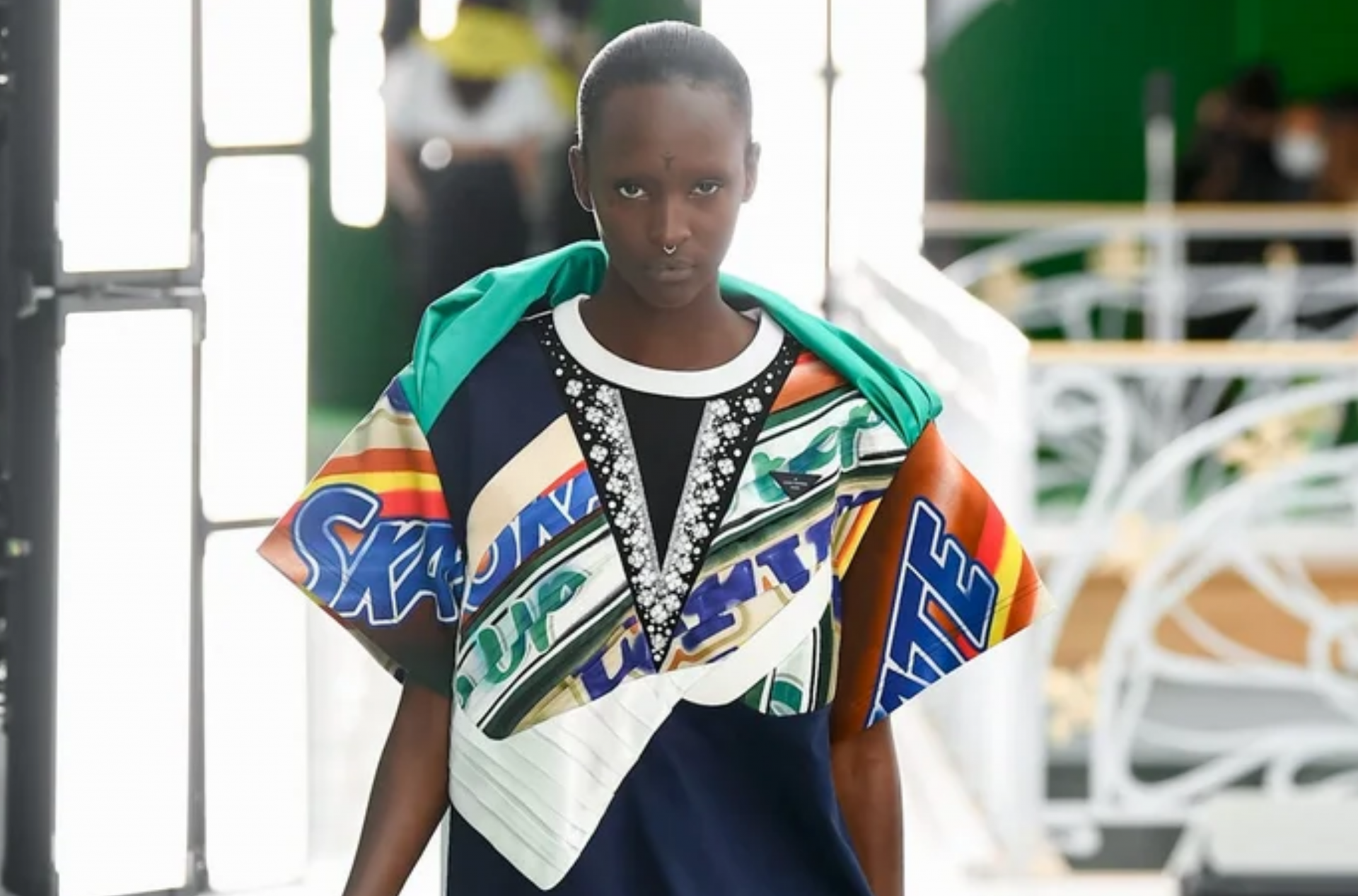 Presenting a diversified collection, the fashion house is almost reinventing itself through playfulness but also self-awareness. Today, we were delighted to see yet again the word "vote" re-appear in a fashion show and new, innovative pieces on the runway. Here are our top five takes from the Louis Vuitton Spring/Summer 2021 collection:
1. The collection was showcased on the top floor of the La Samaritaine building (a large department store from Paris). Here, Louis Vuitton brought modernity to the monument's Art Deco architecture and Art Nouveau frescoes, by projecting images, evoking a long-lost Hollywood glamour on the green screens decorating the runway. Videos showing solitude or a serene sleep were by far the most powerful – a hint to positivity and calmness in a world led by chaos.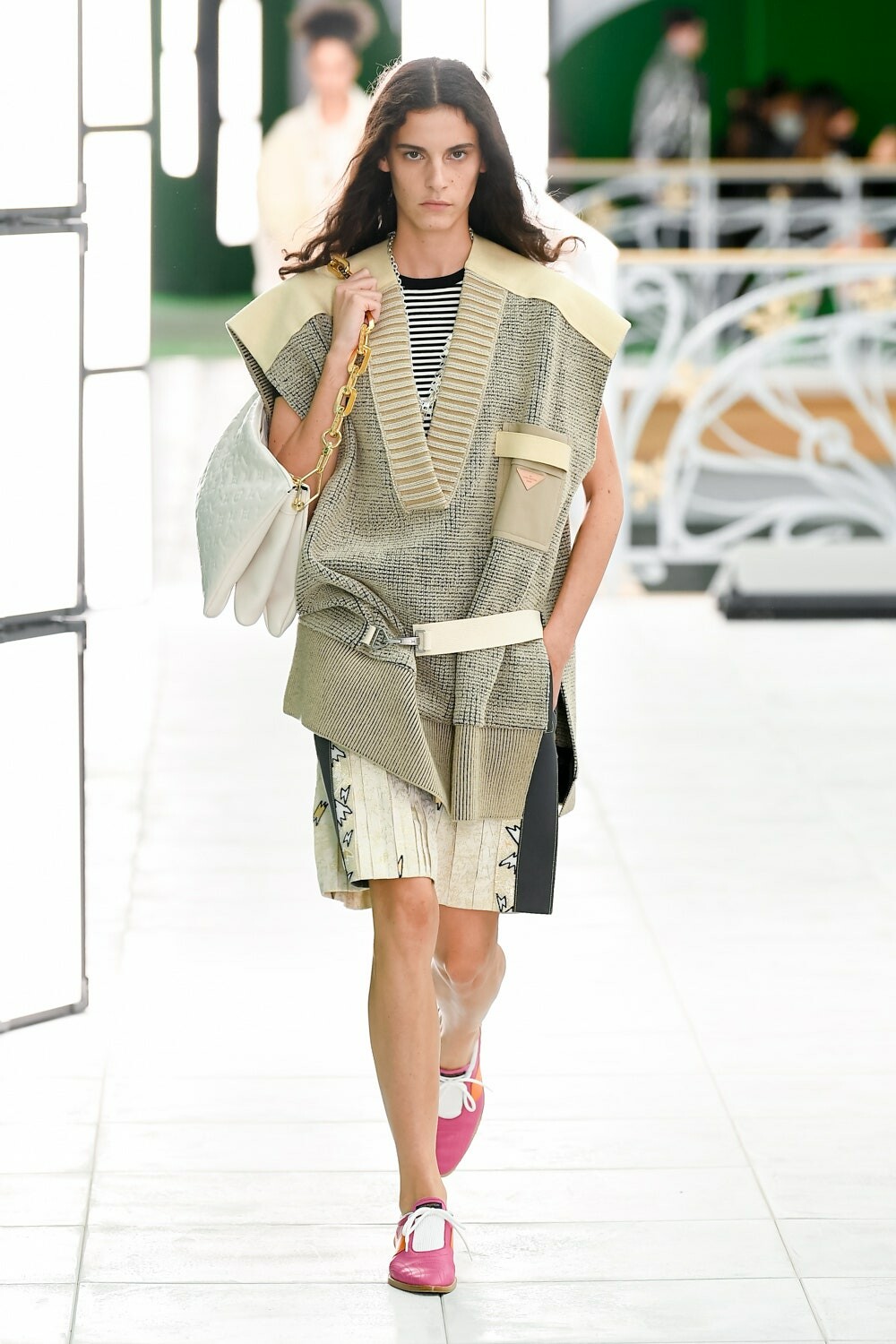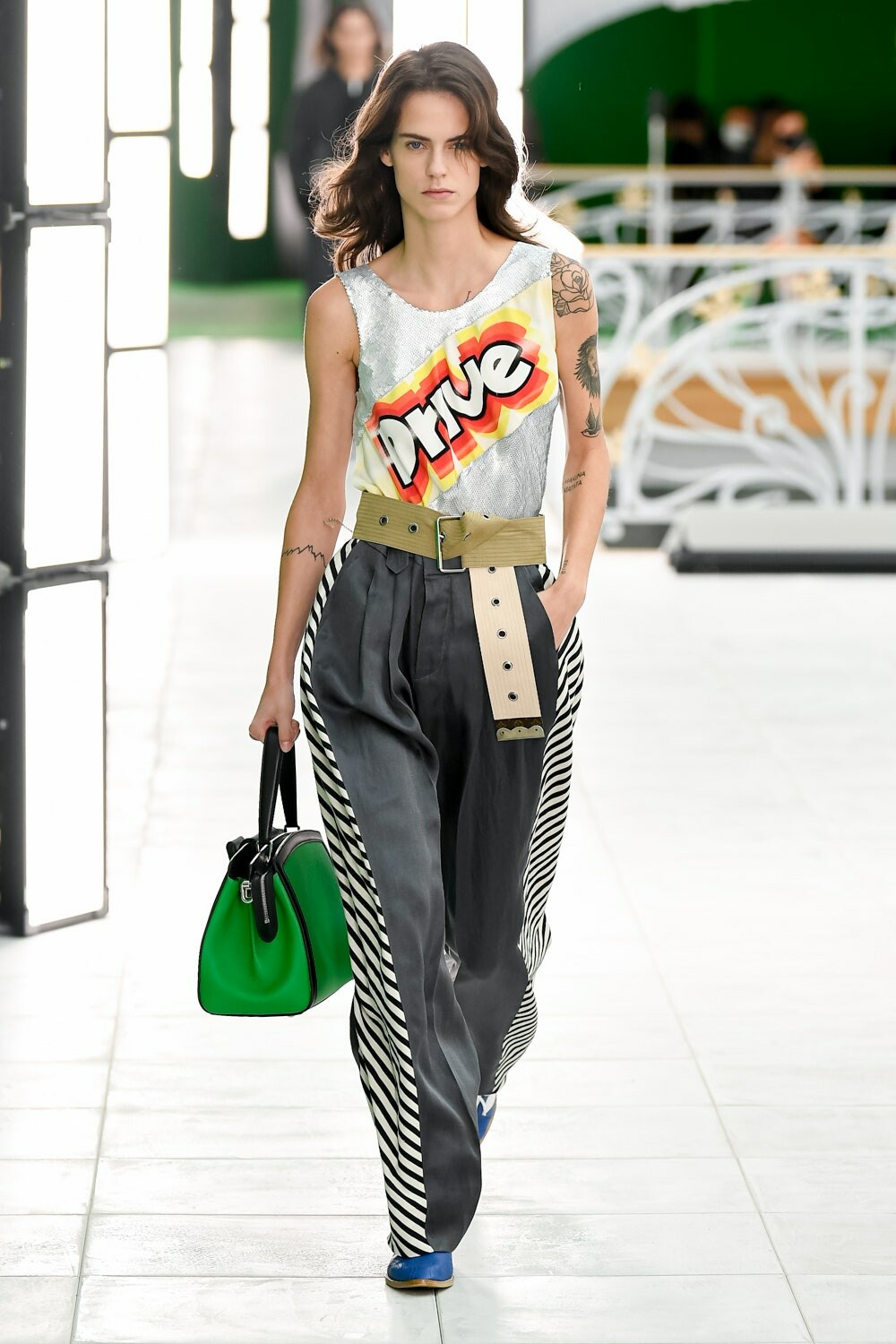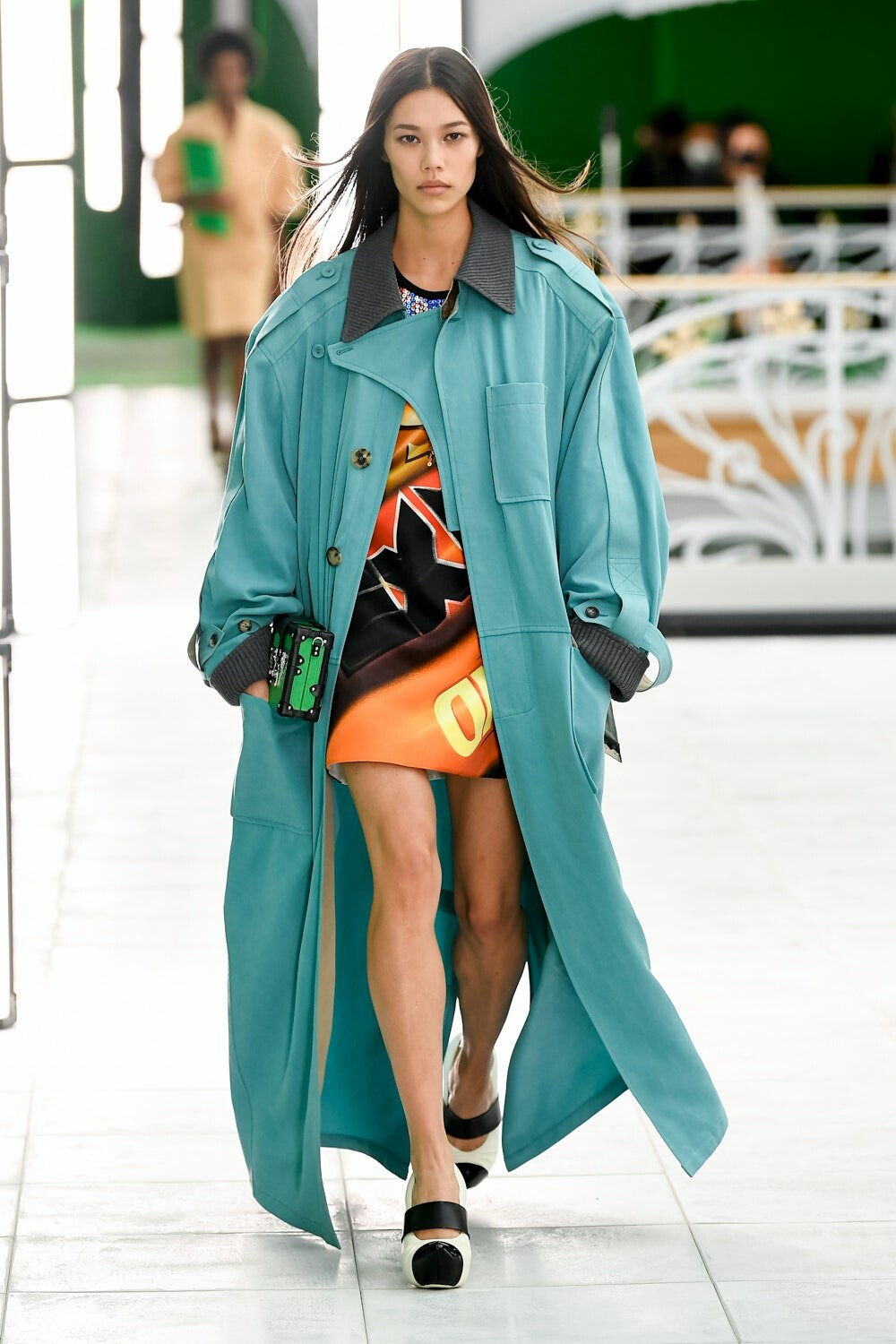 Louis Vuitton SS21 Collection images via Vogue Runway
2. The projections were not only all around the runway, they could also be spotted on the bags. Featuring the Blade Clutch (a fresh, new, and modern bag from Louis Vuitton) or the re-invented Carrousel bag, Nicholas Ghesquiere has proved once again the chameleonic character of the Louis Vuitton bag. While the 'LV' monogram is still very much present on the runway, we could not help but notice that the all-monogram look is not as favoured as it used to be.
3. Inspired by positive injunctions (such as "Vote", "Tickle", "Take Over", "Climb"), the collection featured cartoonish prints on the most unexpected garments. Opening with the "Vote" fine-knit jumper, the fashion house (like many others) completely caught our attention and shed light on the real conversations within today's pop culture. The "Reach" and "Drive" sequined loose-fit tops were by far our favourites.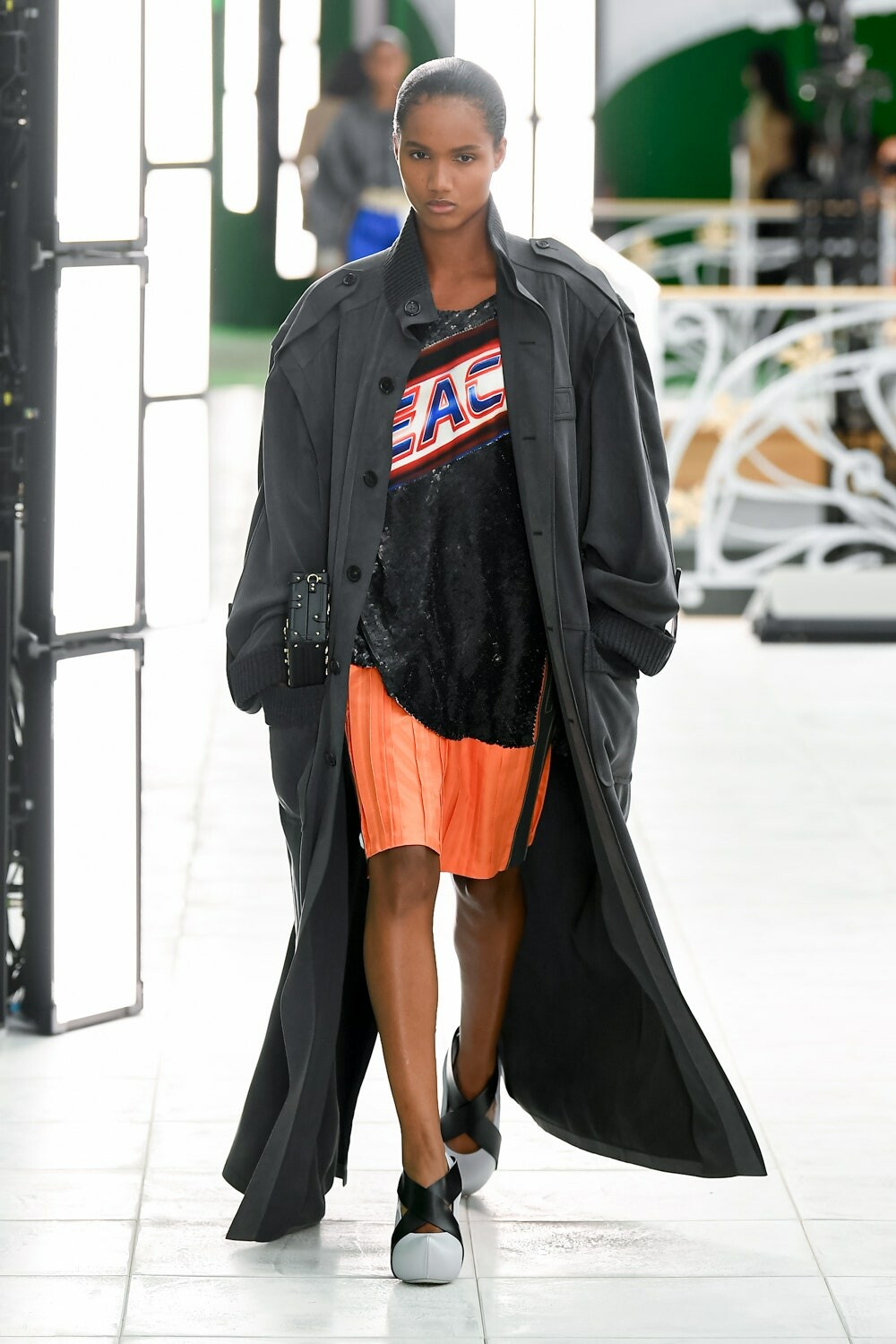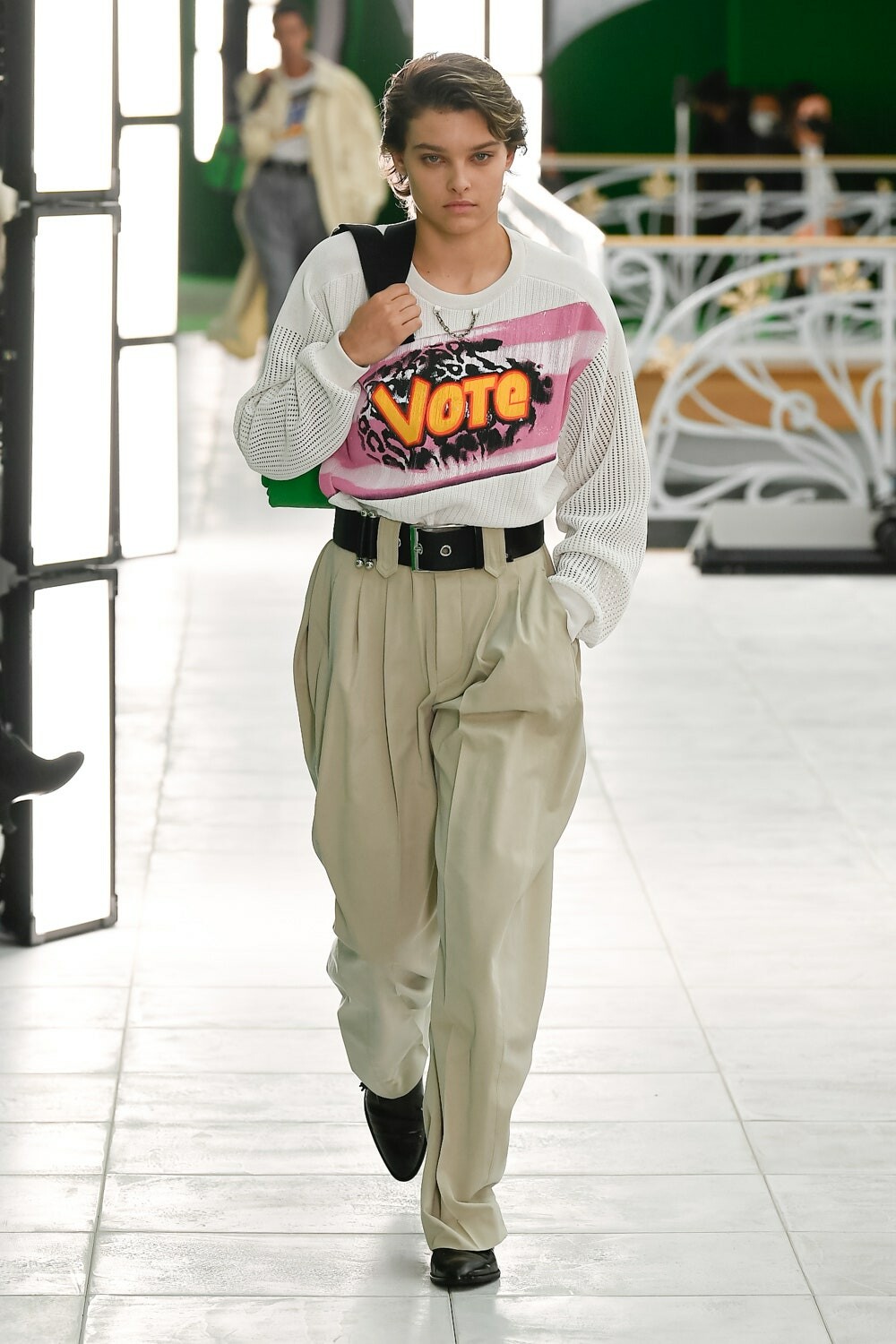 Louis Vuitton SS21 Collection images via Vogue Runway
4. Louis Vuitton left behind tie-dye and introduced the marble effect as the pattern for Spring/Summer 2021. Loose fit, long trousers with metallic inserts or a suit built in the same style were the stars of the show. These glamorous pieces create a paradox between femininity and masculinity, with options for both day and night.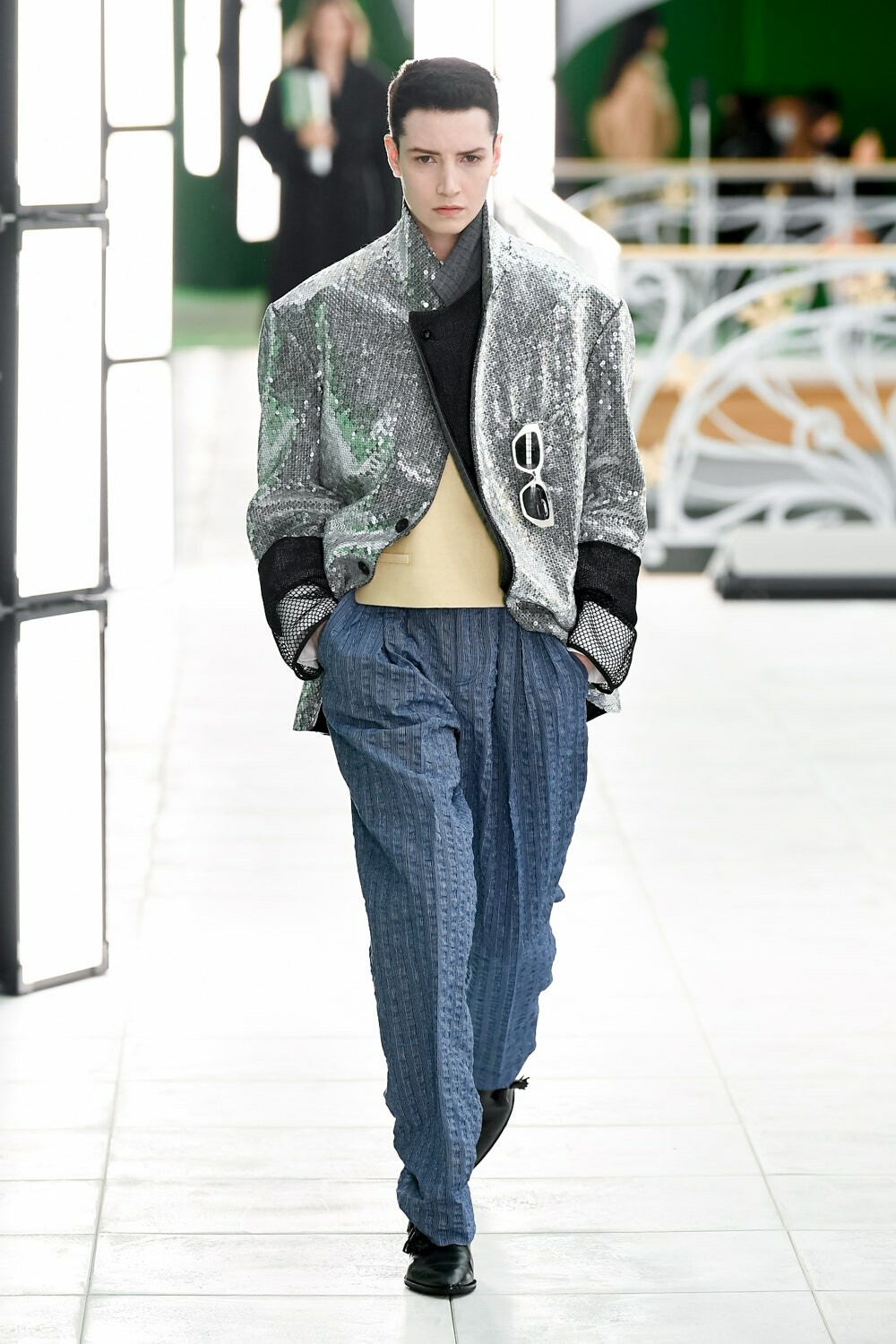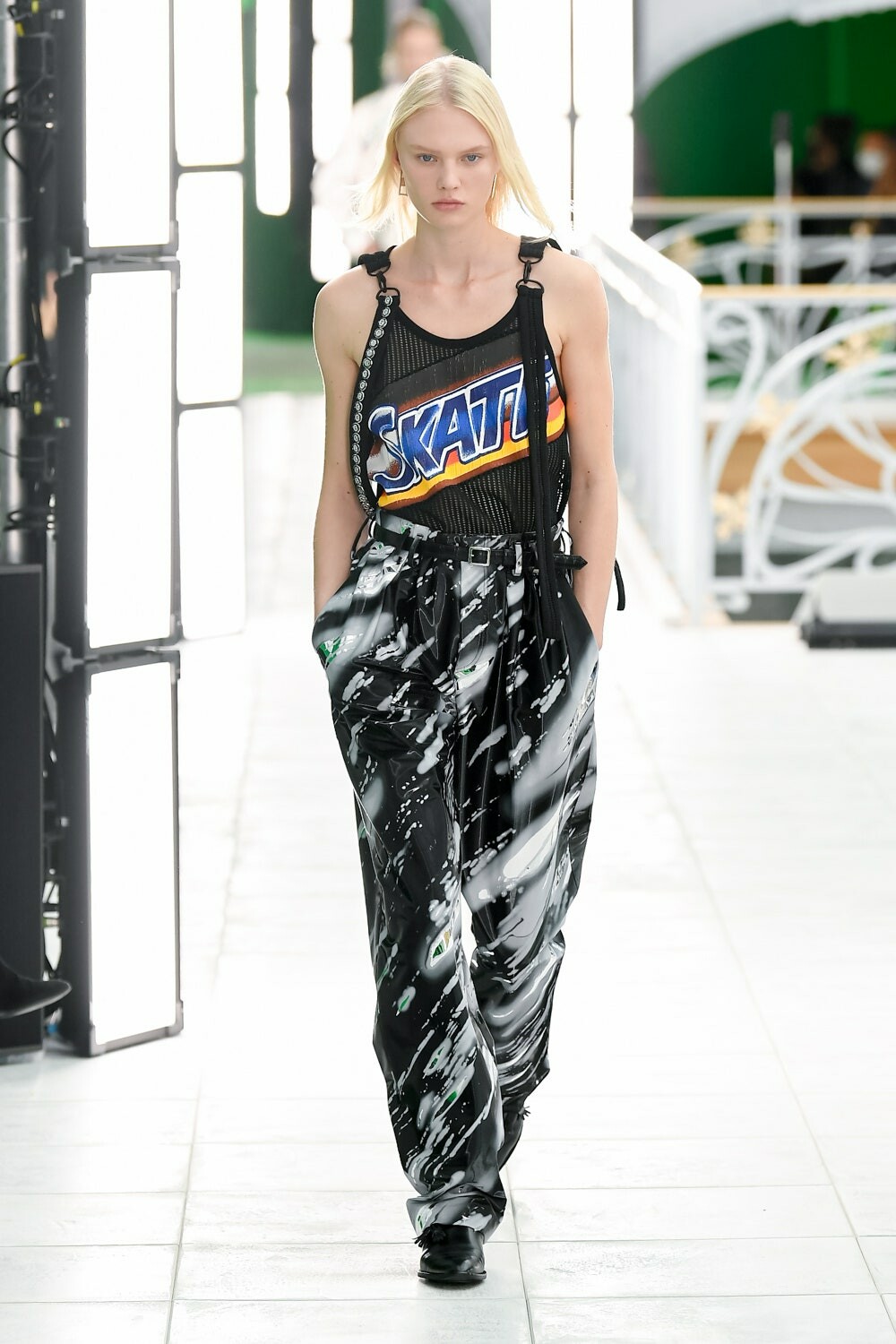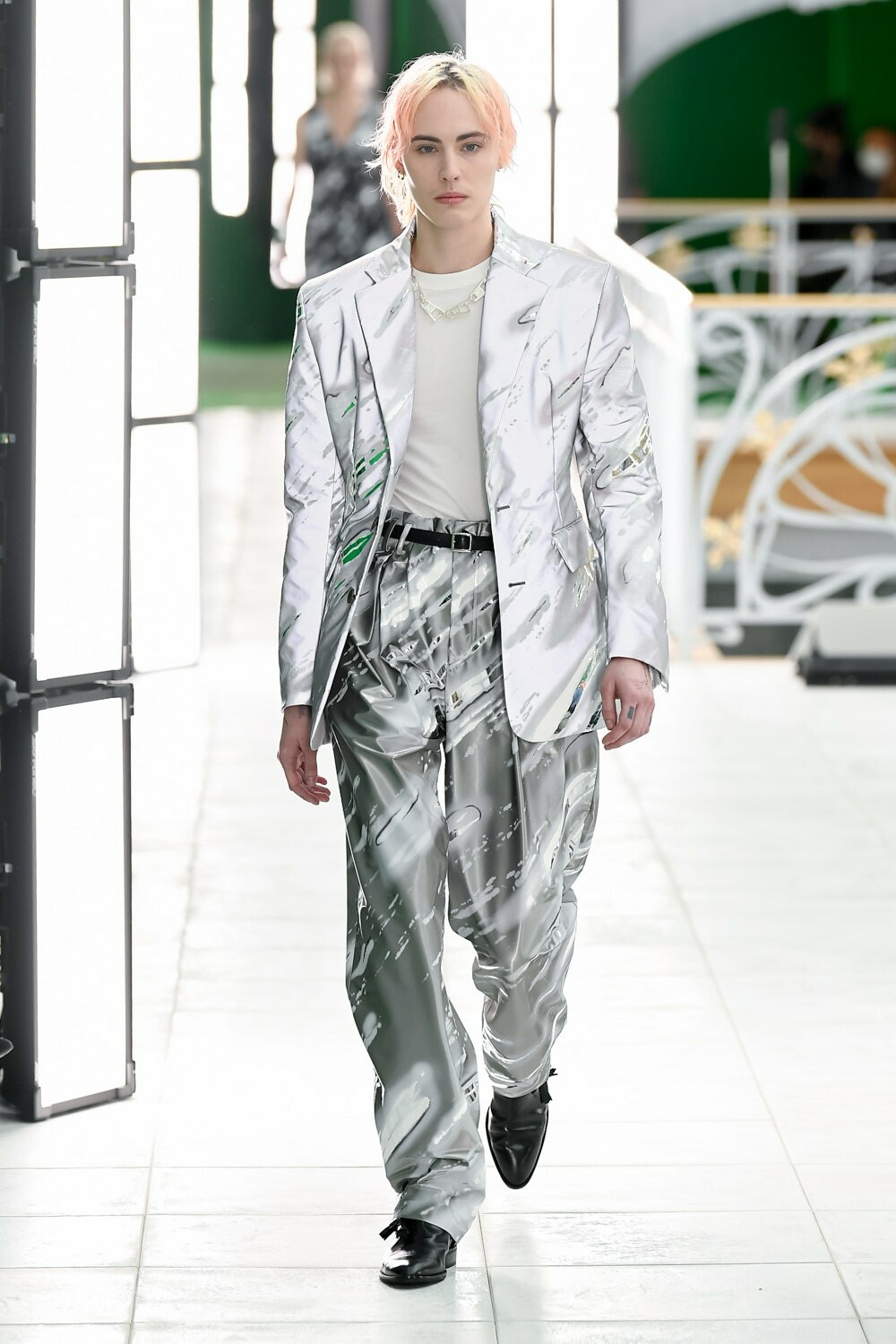 Louis Vuitton SS21 Images via Vogue Runway
5. While the messaging on the clothing, metallic effects, and sequinned garments were to be expected from a Spring/Summer collection, the ongoing use of neutrals and icy tones came as a surprise. Showing resistance in their gloomy tones, these pieces provide a more subtle hint to today's reality. The trench coat has been reinvented in a different season, in a dusty beige with a bomber jacket-inspired structure and mix of fabric inserts. We were completely amazed by the all-neutral outerwear presented at the show.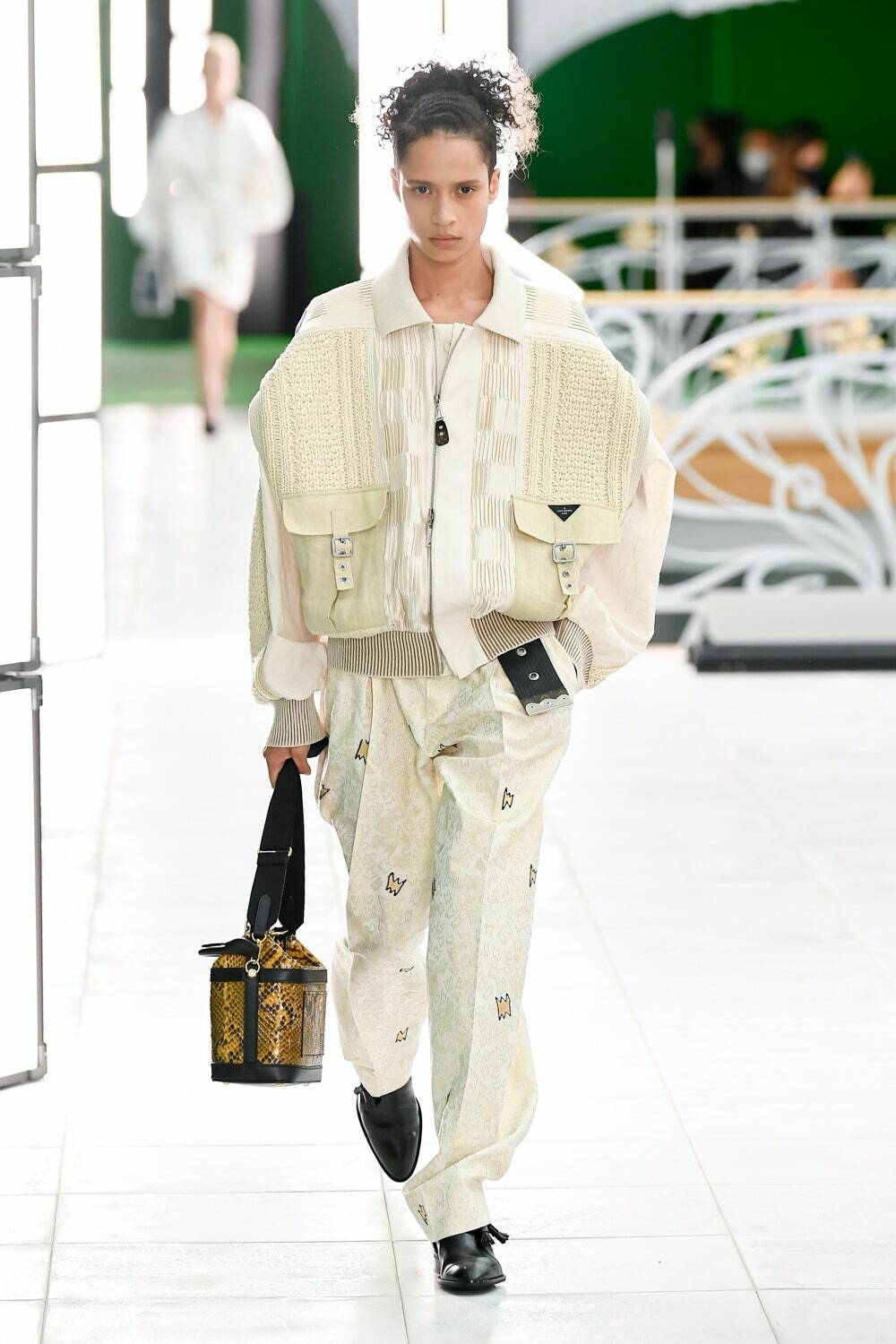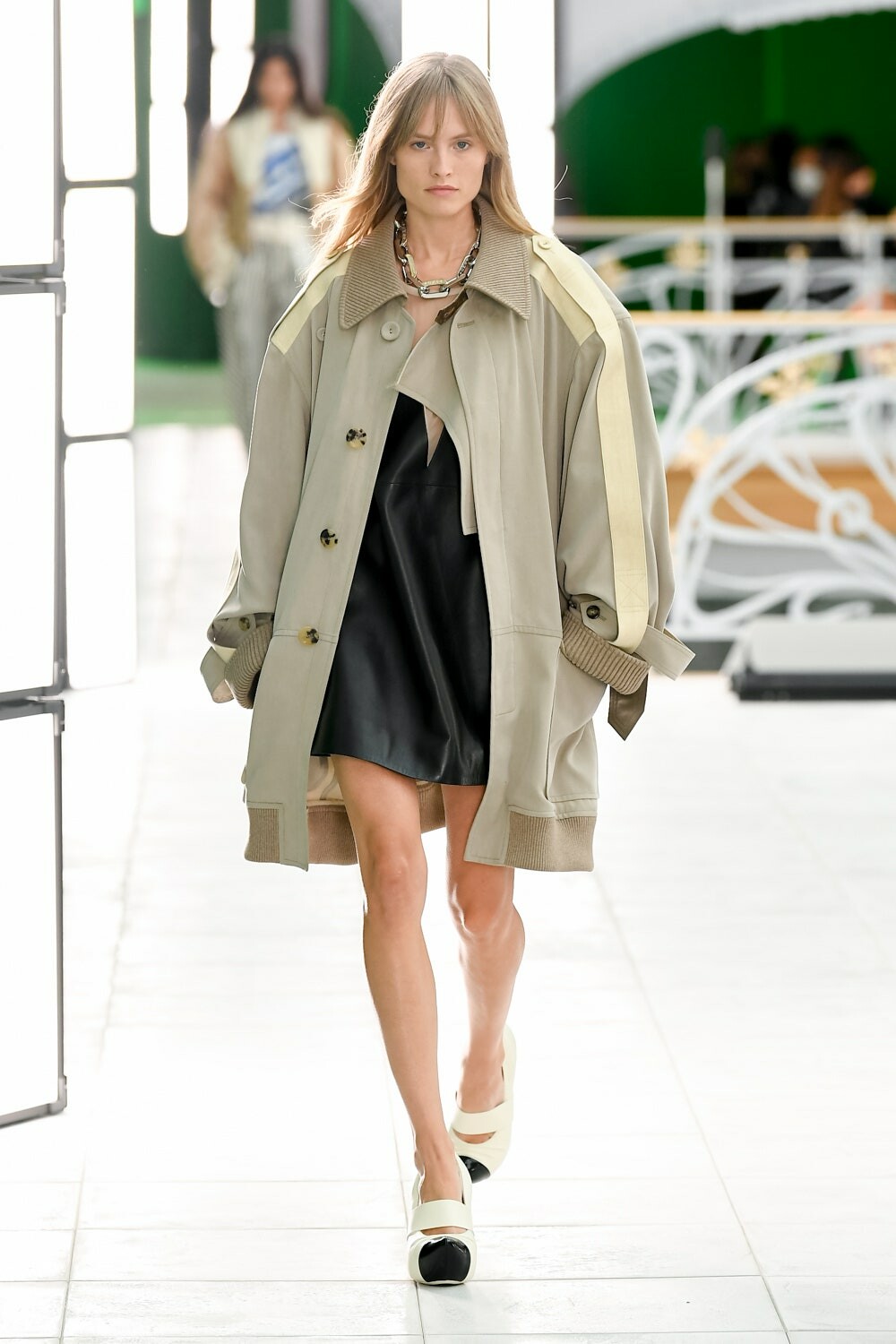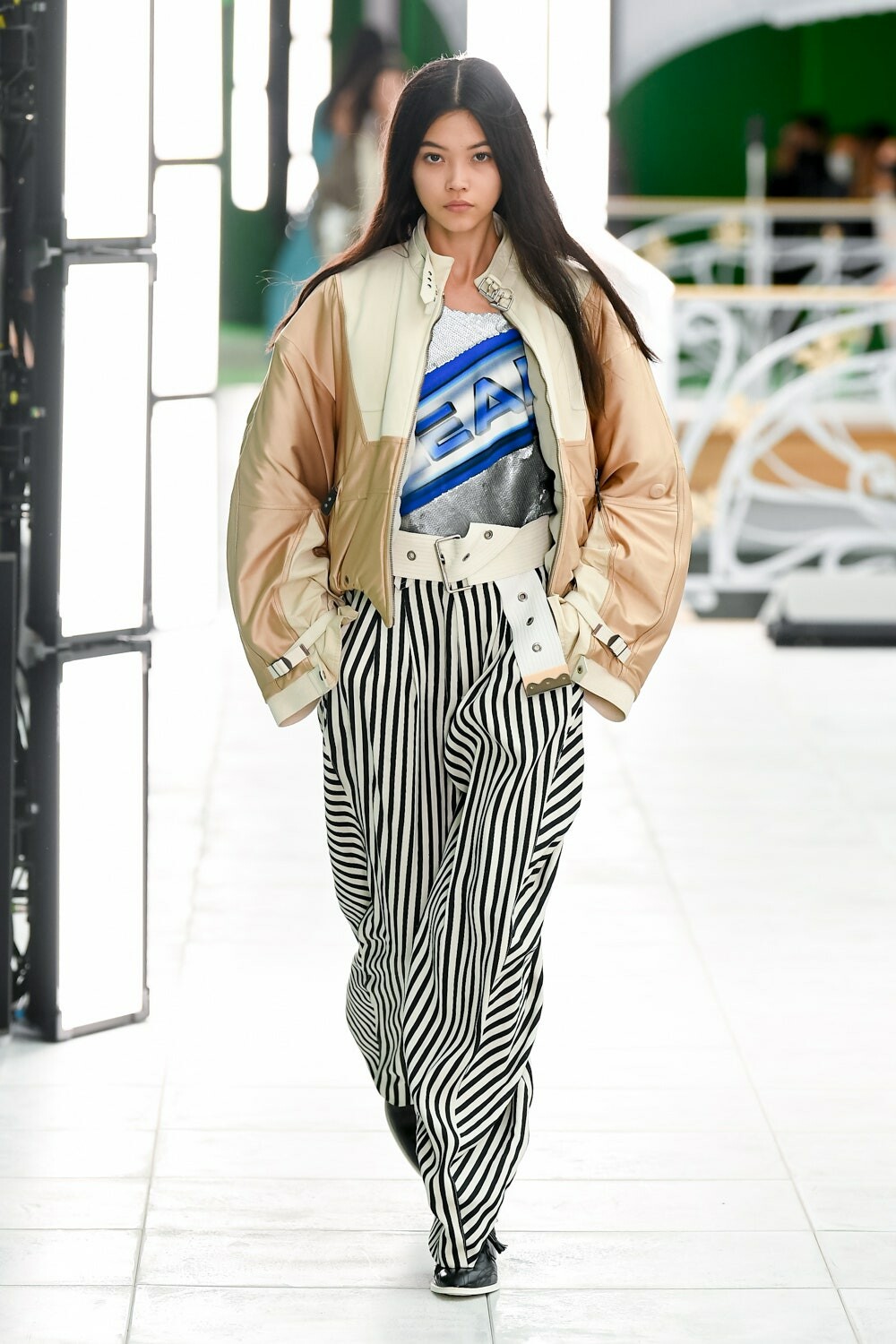 Louis Vuitton SS21 images via Vogue Runway
Words by Emilia Roman