London Fashion Week AW21 began their digital event Friday 19th February. Starting off with a bang, designers such as Mark Fast's Winter Ocean collection and Vinti Andrews' fashion film, Town & Country, evidently thrive off the virtual platform. Creating astounding looks totally translatable to the online audience. Cohesive trend setting visions emerge from Molly Goddard and Vivienne Westwood collections and the LFW weekend shows continued to exhibit talented designers such as 16Arlington and the genderless label, Art School London. Marques'Almeida collaboration with singer and rapper Nenny brought a refreshing partnership within the arts, joining together to promote values of self- confidence and individuality.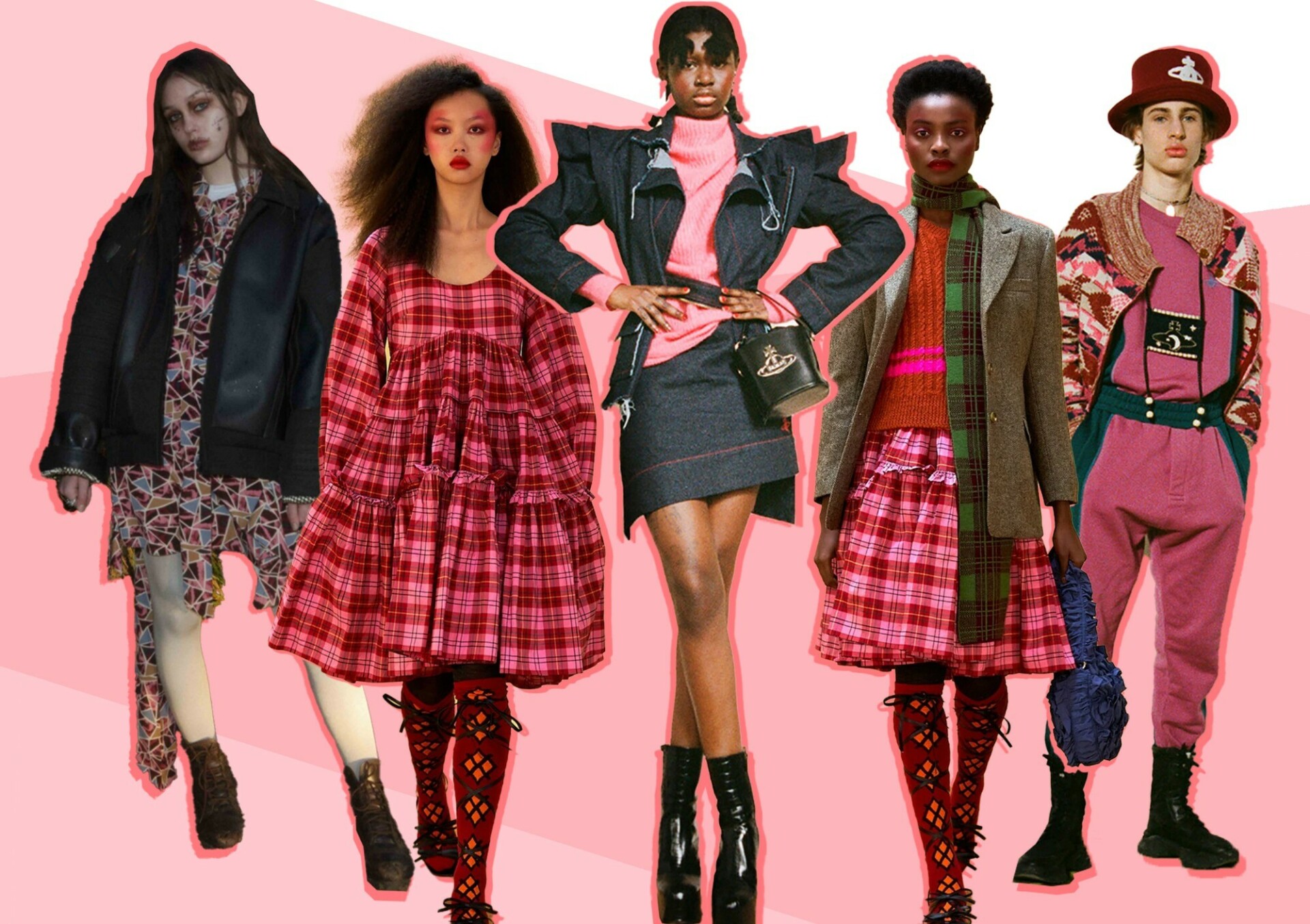 Mark Fast
Mark Fast's Winter Ocean collection is stunning; the highlight of the show definitely lies within the mermaid inspired pieces where the overriding focus is located within the lower half of the body. A standout piece within the collection is the crochet knit halter neck top, connected to a green sequined skirt, hugging the body beautifully. This gorgeous silhouette is outlined and emphasised with tassels. The sequins reflect the light, resembling a glistening ocean and the tassels emulate a swirling and crashing of waves, placing an emphasis on the importance of motion whilst exhibiting the dresses. As the models walk, the movement of the clothes possess elegance and grace, the epitome of a Winter Ocean. 16Arlington's AW21 collection is similar to Mark Fast's pieces regarding the material use of feathers. This light and full of motion embellishment bring the outfits to life, gifting them movement of their own.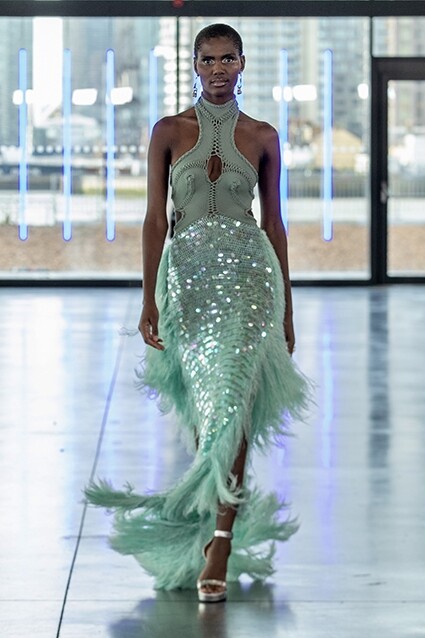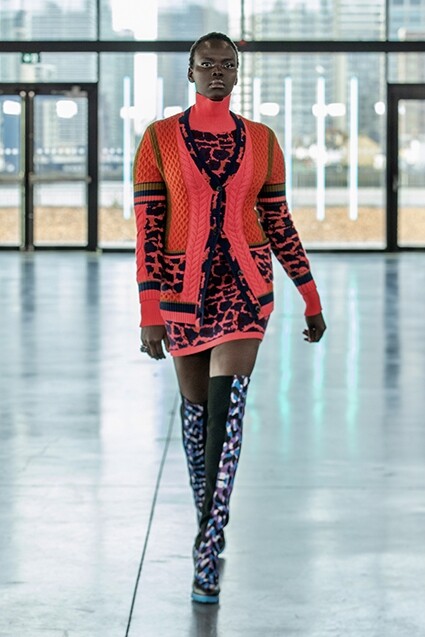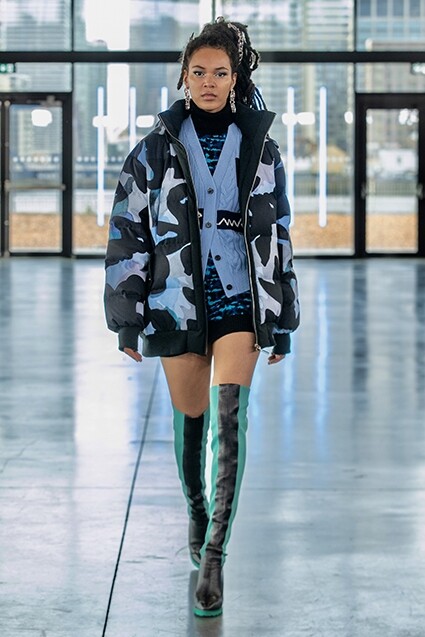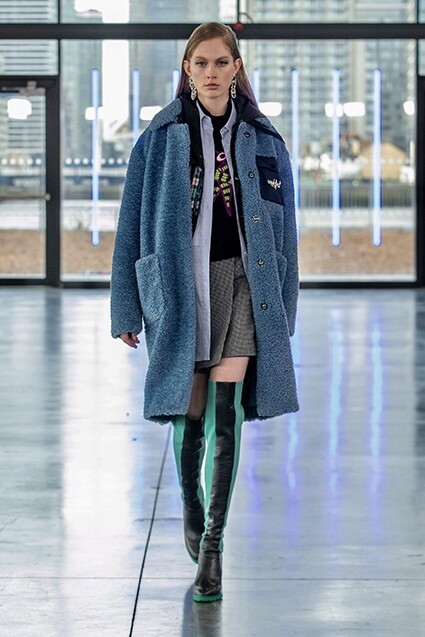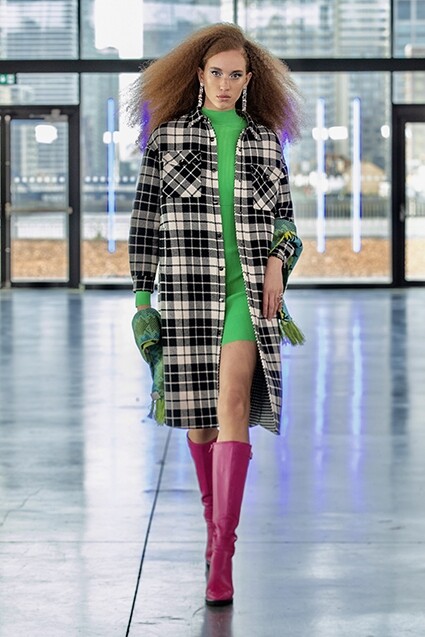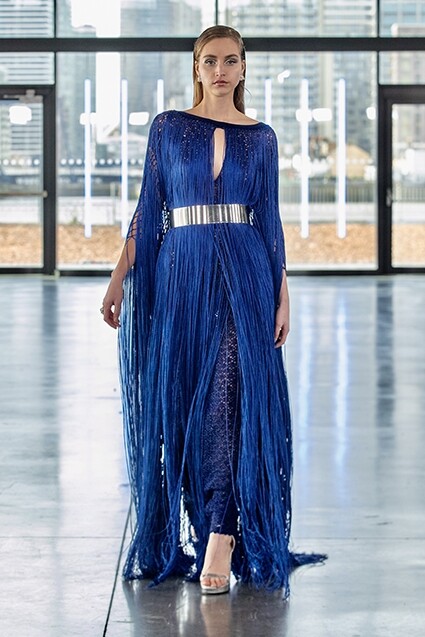 Vivienne Westwood
Vivienne Westwood AW21/22 collection offers a quintessential British feel. This is fulfilled through woollen fabric, tartans and plaid prints incorporated within the collection. They are classic staple pieces yet styled in a modern, alternative way. The aim is to 'redesign new silhouettes with classic pieces.' This is achieved through the inclusion of boldly coloured Argyle inspired socks, highlighted in several looks. Rich colours and thick textures are used, such as contrast plaid trousers paired with a balloon sleeve velvet shirt. Vivienne Westwood perfectly executes a revamped yet classic, autumn/winter wardrobe. Another theme emerging within the collection is the influence of the Wallace Collections', 'Daphnis and Chloe.' Painted by Rococo artist, François Boucher, this artwork has been transformed into a print establishing a light, dreamy, pastel vision; a contrast to the deep coloured woollen blends. An important and attractive element within the collection is the contribution to sustainable fashion; over 90% of this collection contains environmentally friendly materials such as recycled demin, innovative eco-printing systems and forest positive viscose. It is important to acknowledge this move towards environmentally friendly high fashion. It should inspire and encourage other designers to unite towards the cohesive goal of sustainability.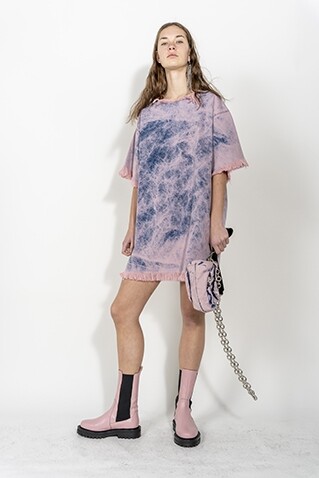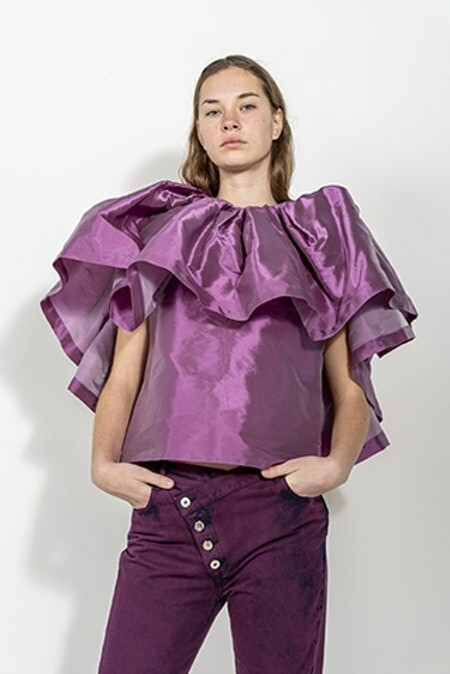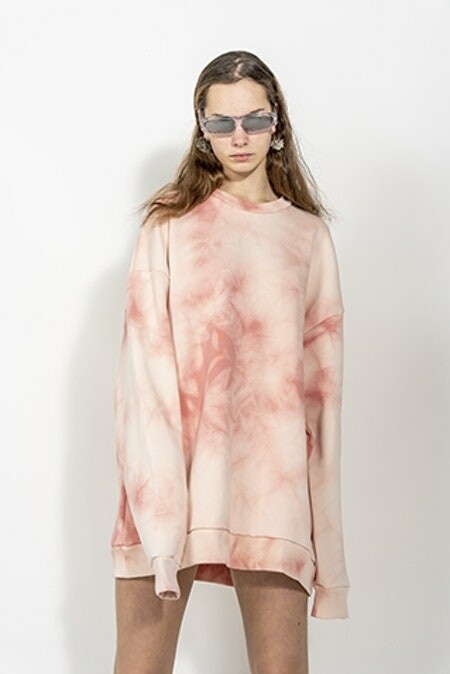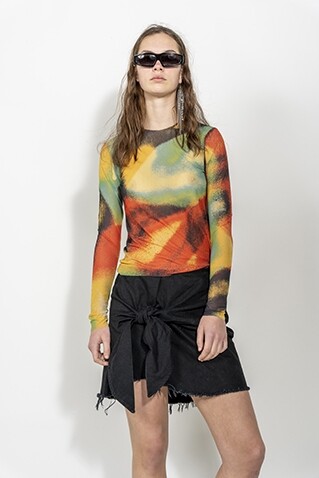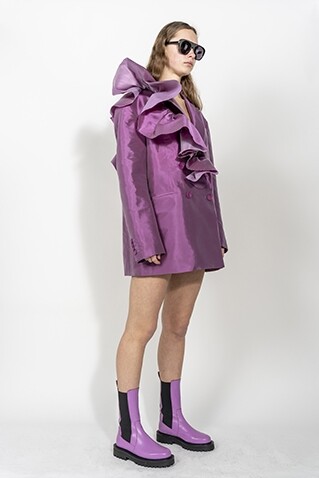 Molly Goddard
Alike Vivienne Westwood, Molly Goddard's AW21 collection emphasised tartan print and Argyle inspired high-sock, suggesting a potential trend for AW21. In addition to Goddard's SS21 collection, the beautiful tulle dresses make an autumn/winter appearance; the tulle effect is mirrored within Goddard's shoulder bags, accessorised throughout the looks. Rich red tones are styled to heighten drama, especially in the tulle pieces. Goddard has presented bold but wearable, unisex knitwear. The patterns are busy; yet designed to layer between other printed/statement designs. These individual items portray a more casual, accessible look, easily incorporated into any wardrobe.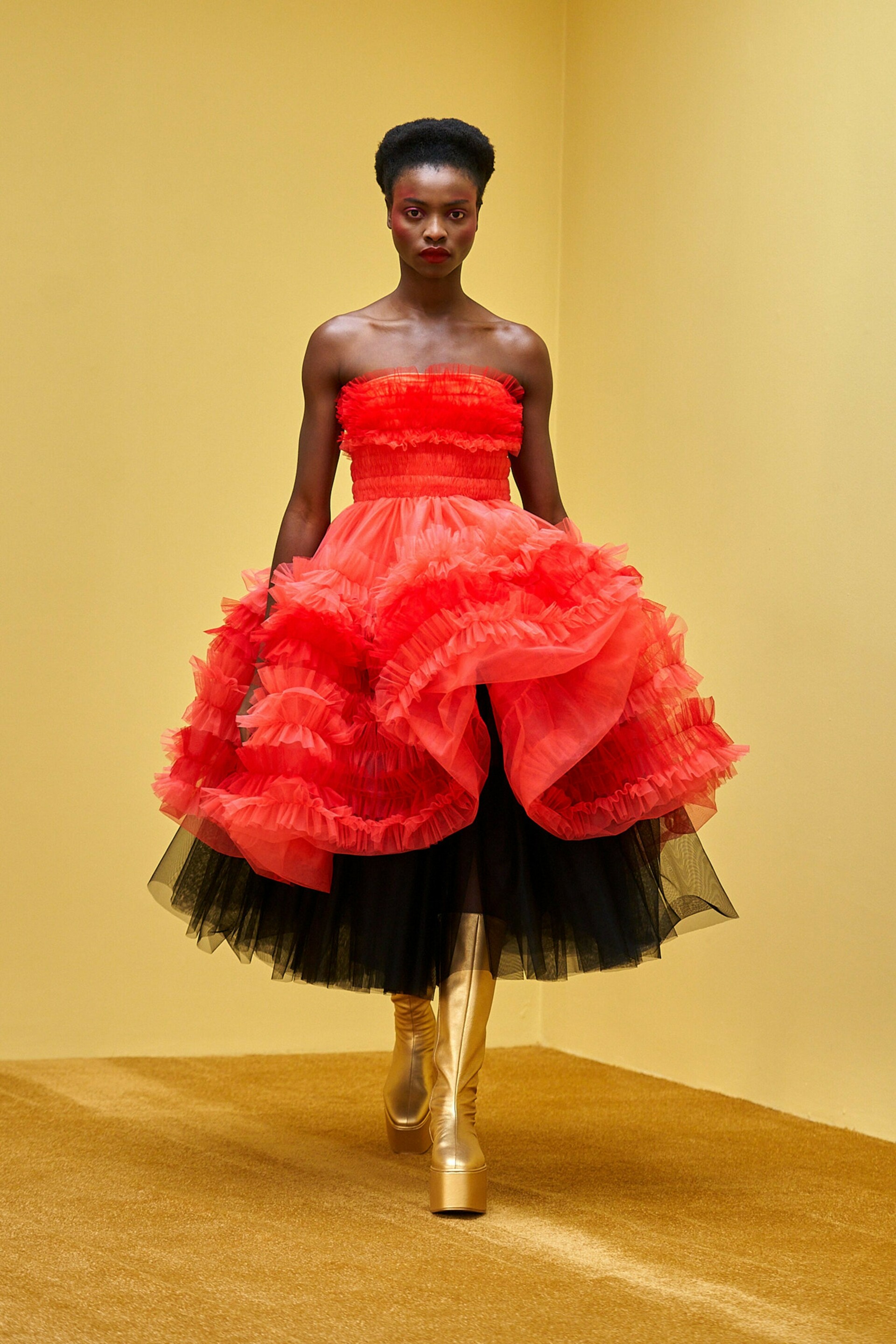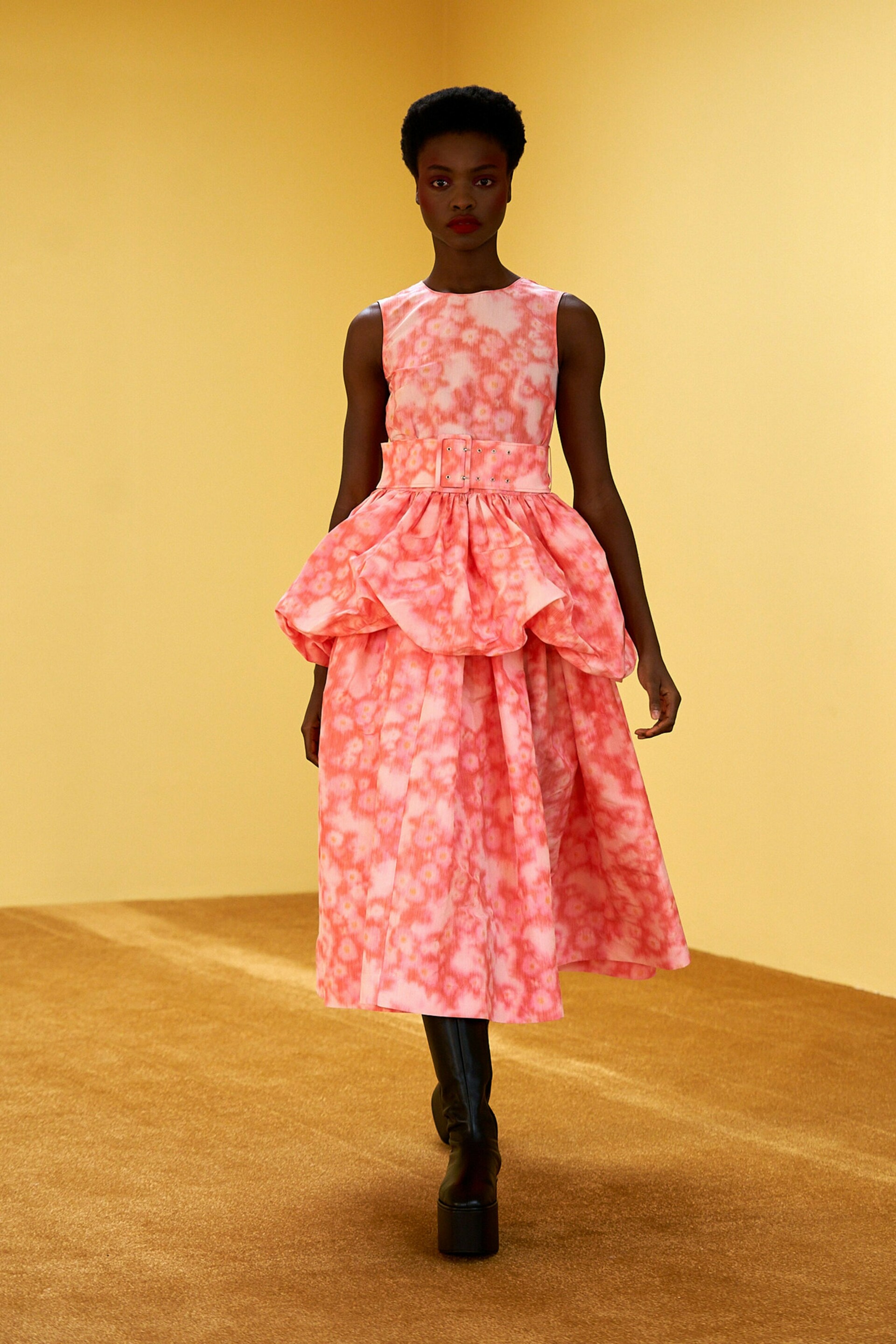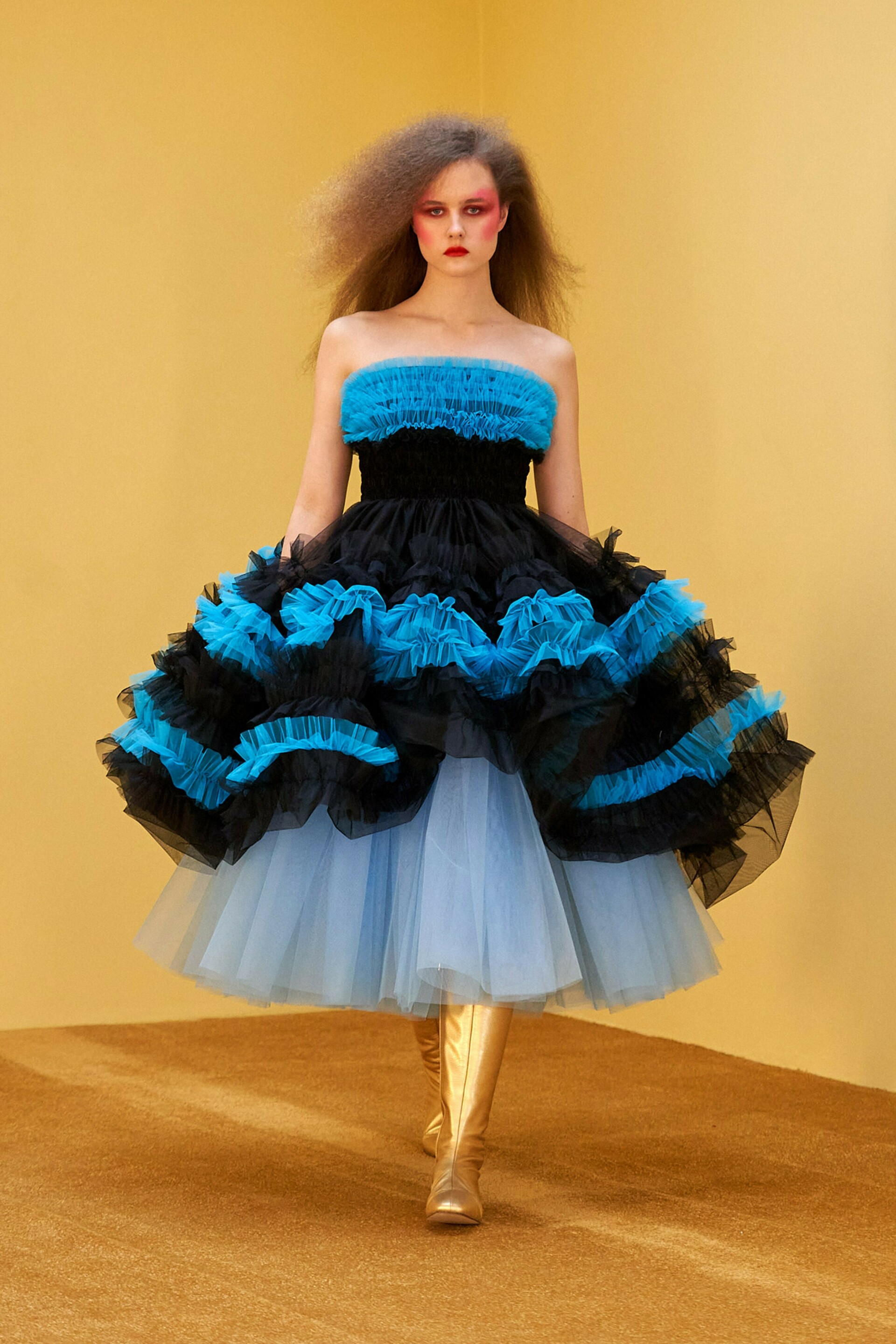 Vinti Andrews
Vinti Andrews' fashion film, Town & Country, transports the audience into Croyde, a typical English seaside village aesthetic. The label prides themselves on self-expression and rebellion. This is clear within the fashion film, regarding the choice to reject beach town connotations of sunshine and laughter. They approach the cinematography with dull lighting and grey weather, it is distinctive and memorable in which there is no attempt to sugar coat the U.K's Autumn/Winter climate. The model is rocking zombie-esque make-up whilst constantly roaming, creating an eerie sensation. Throughout the collection long, oversized clothing, such as shirts, dresses and jackets are often paired with pale coloured tights. The main theme is loose clothing, excess material, drapery and layering.
The Art School London
The Art School London AW21 show, Ascension, is a theatrical performance. The models emerge from darkness and smoke, they strut their looks of minimal colours, black, white and deep reds. Appearing in slow motion, they resemble ultimate power and authority. This strong stance reflects their refreshing and slick genderless label supporting Art School's core values. The diversity of gender, age, race and body type throughout the choice of models is revitalising. Art School really exaggerates the universality of their clothing, nailing this rejection of masculine and feminine, all the looks are attractive and appealing to anyone, opening boundaries and maximising inclusivity.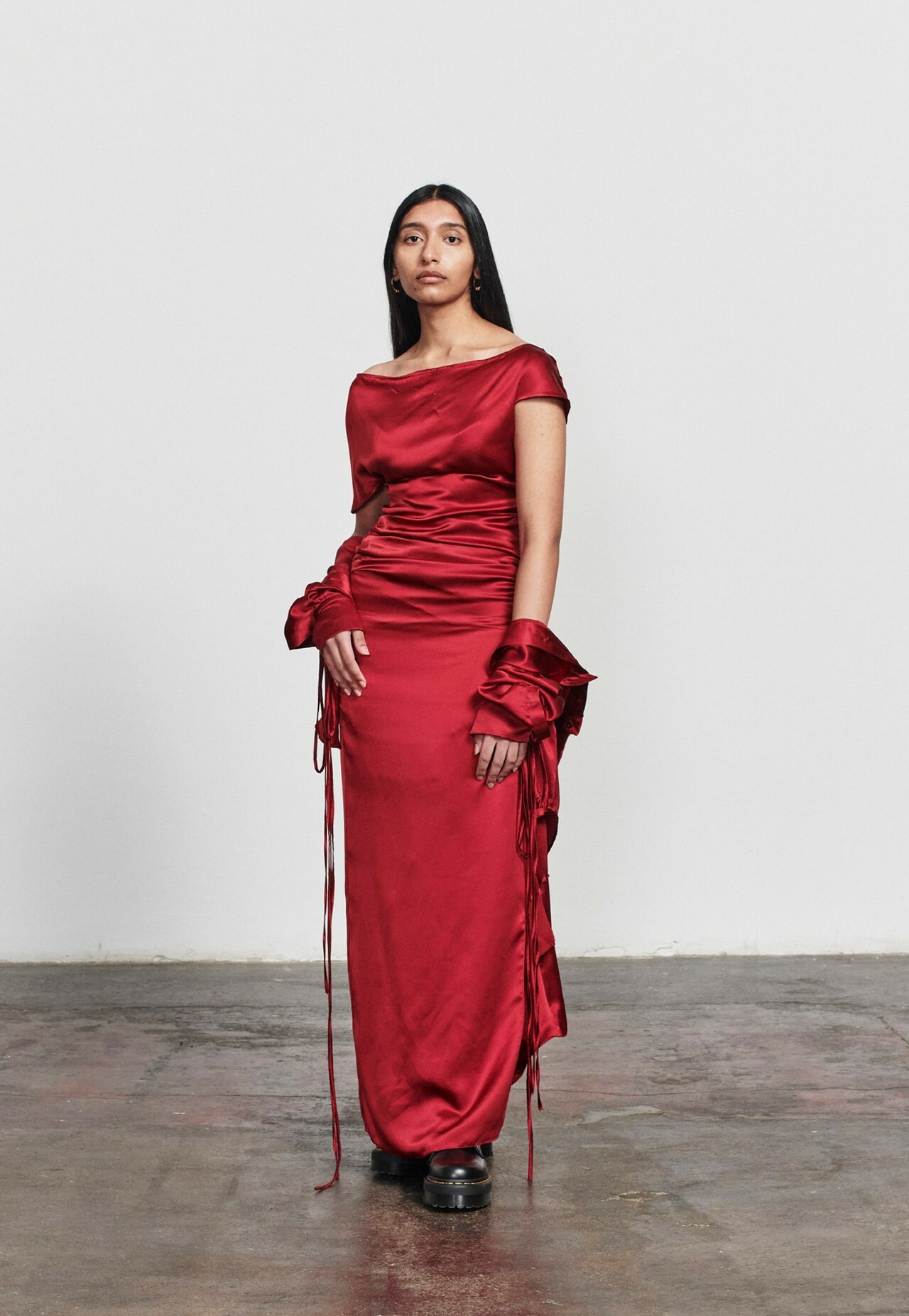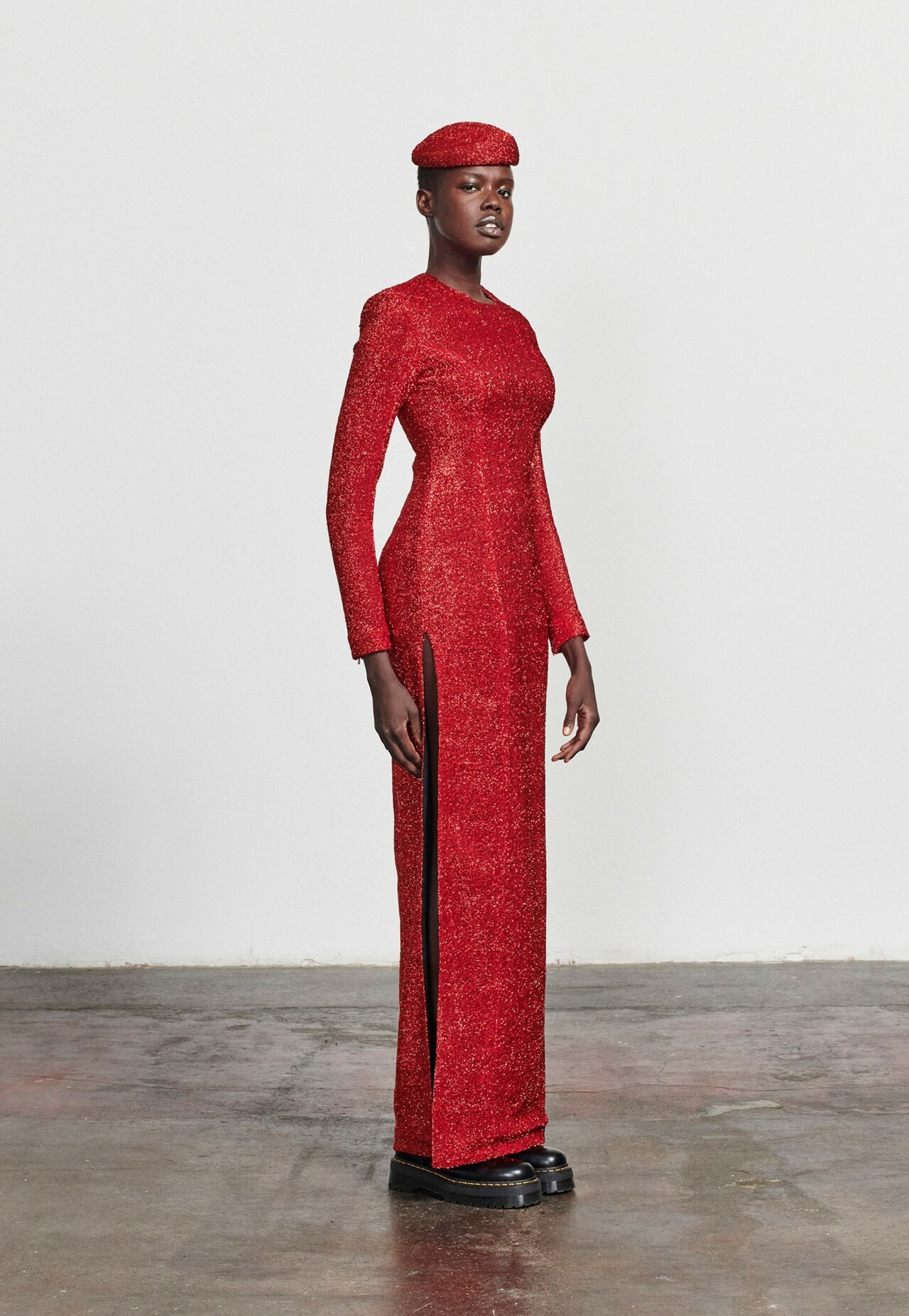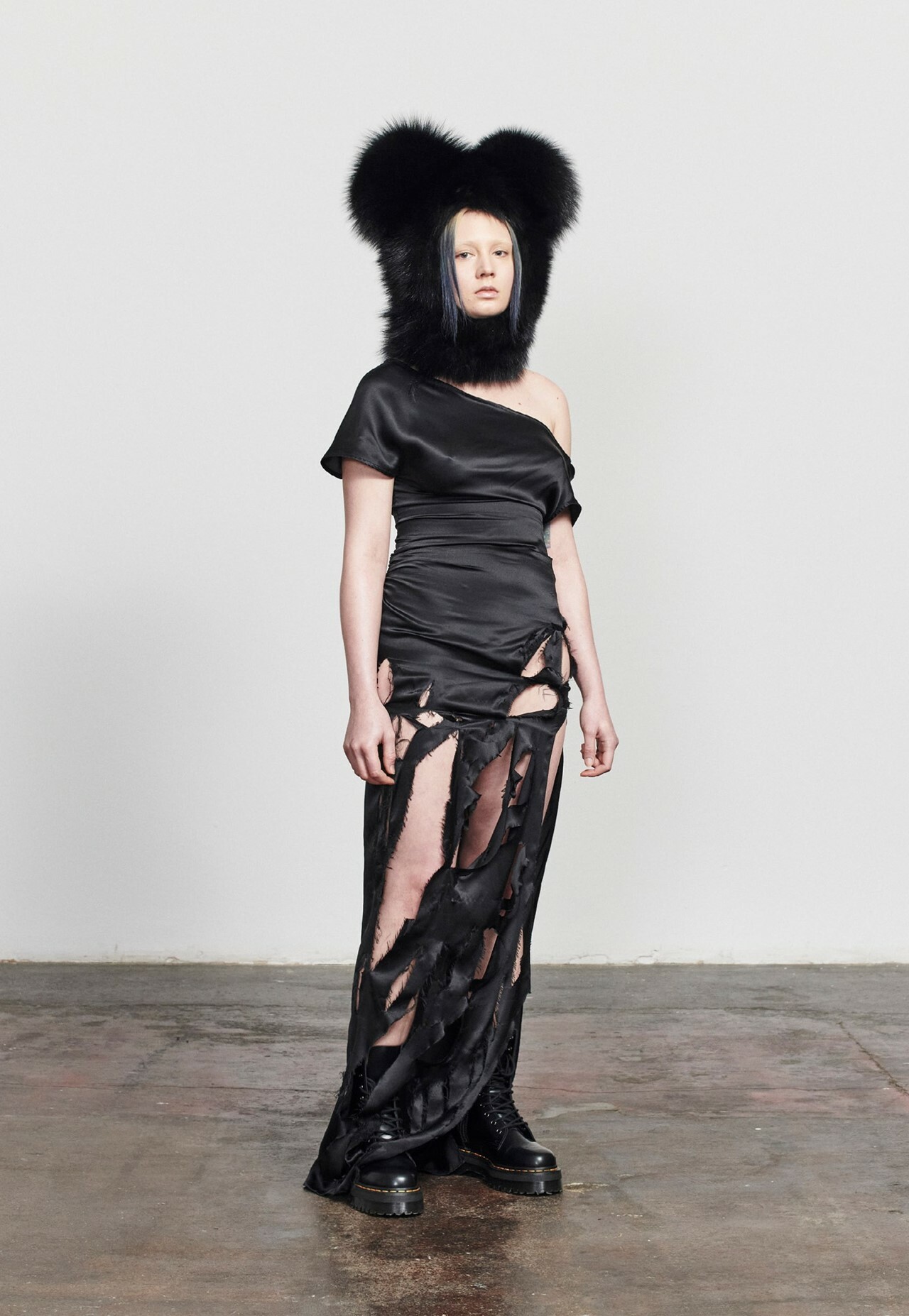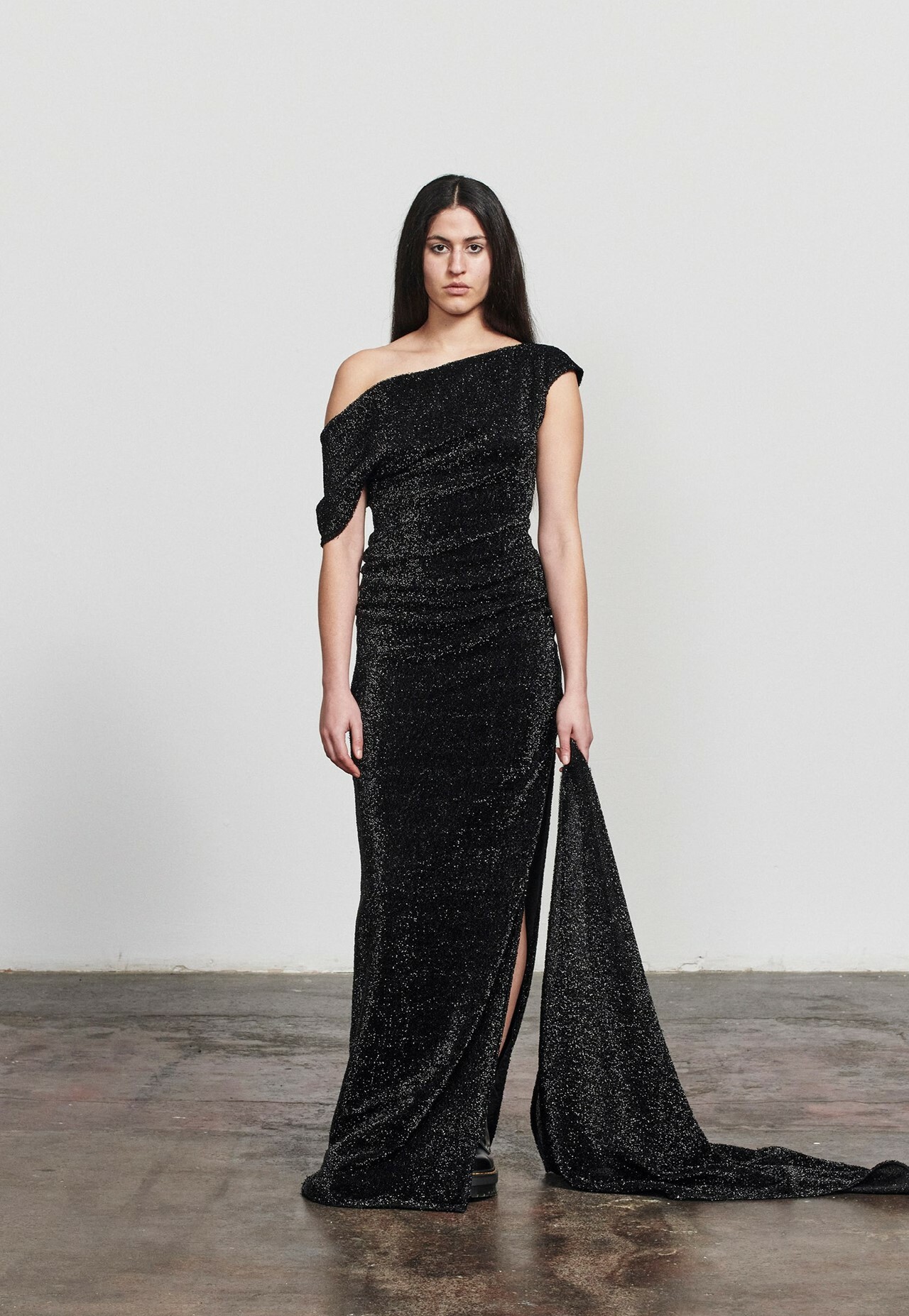 Marques'Almeida
Marques'Almeida's film released for London Fashion Week is in collaboration with singer and rapper, Nenny. M'A x Nenny displays Marques'Almeida's AW21 collection, whilst Nenny performs and explores the meaning behind her music. The final song within the film is a new single, Tequila. This is an empowering performance due to the overwhelming sense of self-confidence and self-love. Nenny presents herself wearing clothes, which embody the colours of her countries, Cape Verde and Portugal. Nenny is proud to show her art to the world and felt this was wholly supported through wearing the Marques'Ameida collection. She claims the clothes make her feel comfortable and happy; they encourage her to embrace her true self. This feeling of confidence associated with self-expression supports the idea that Marques'Almeida promoting respectable notions of individuality, espousing diversity.
Words by Theodora Wood