This week celebrates the 20th anniversary of the release of the mega-pink hit film Legally Blonde. The film, which was Reese Witherspoon's breakout hit, is well-regarded for its story of overcoming stereotypes and misconceptions. But in addition to that, its hot pink sense of fashion is also unforgettable, with the shade featuring on just about everything Elle Woods owns, from fluffy pink bunny suits to tailored courtroom attire.
And just like everything else Y2K, the movie's styles straight out of 2001 are making a comeback on current influencers. And the hyper-pink look is not the only thing returning — there is to be a new film in the franchise coming out next year, which will bring the story into a new era.
Here is a selection of our bubblegum pink favourite Legally Blonde looks, along with some modern offerings that Elle would approve of: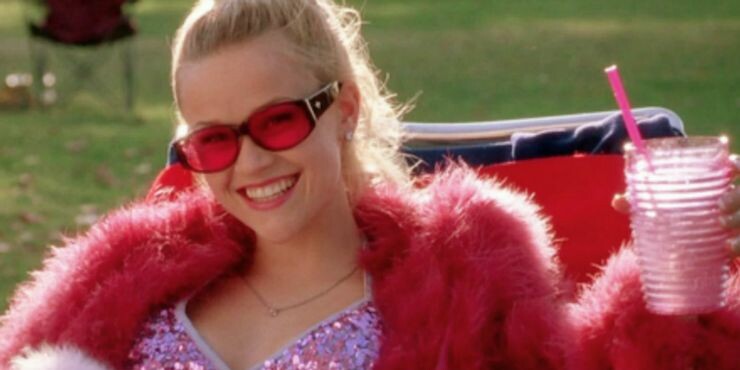 Why wouldn't you wear a fluffy pink coat with a pink sequin bikini top when sitting in the park? Seems like a perfect match to us, especially when coupled with pink glasses, so that you can see the world through rose-coloured lenses, just like Elle.
It's pretty hard not to notice that off-the-shoulder tops are everywhere right now, along with flat caps (which have been spotted on Y2K trendsetter Bella Hadid as well).
Here's how you can recreate the look, if you want to look like Bella, Elle, or both: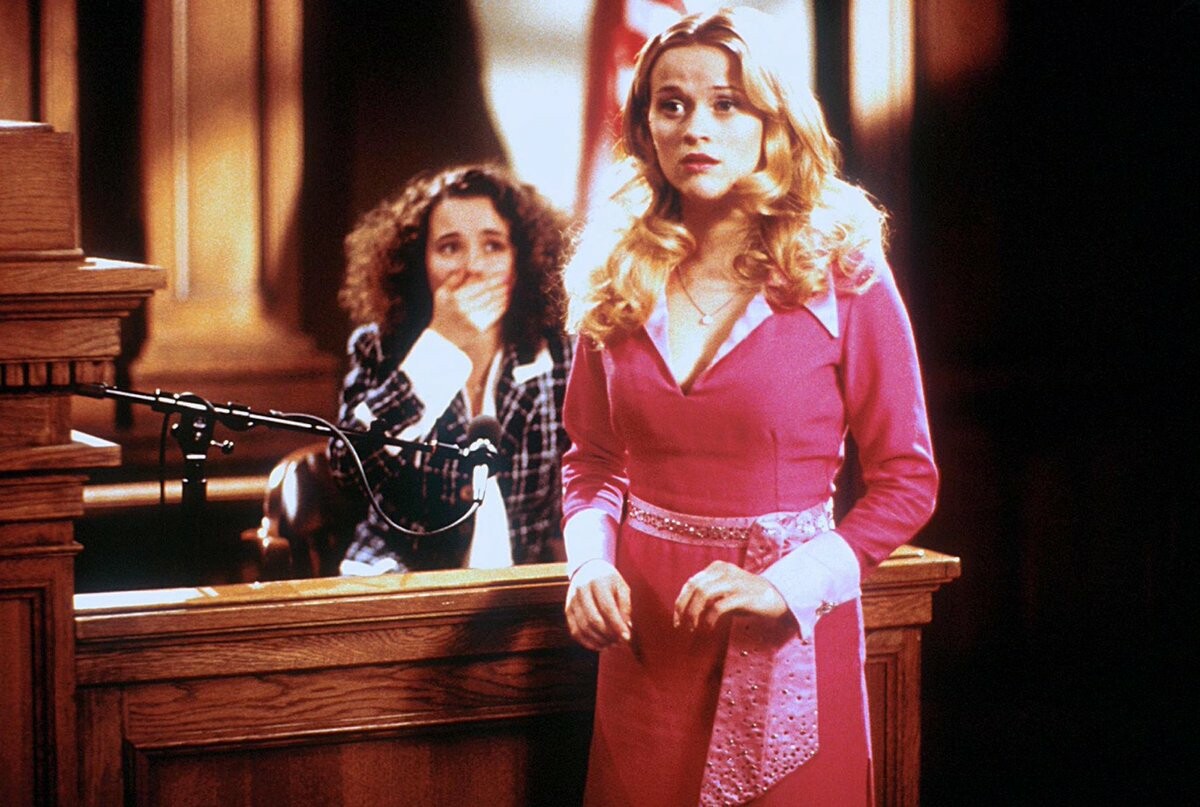 Elle's courtroom look is as vivacious as her personality. With a tiny bit of Dolly Parton in 70s Nashville vibes (particularly with the jewelled belt plating against the vivid pinks), the power of her legal performance matches the punch of her outfit.
Here are some Elle-inspired tailored pink pieces: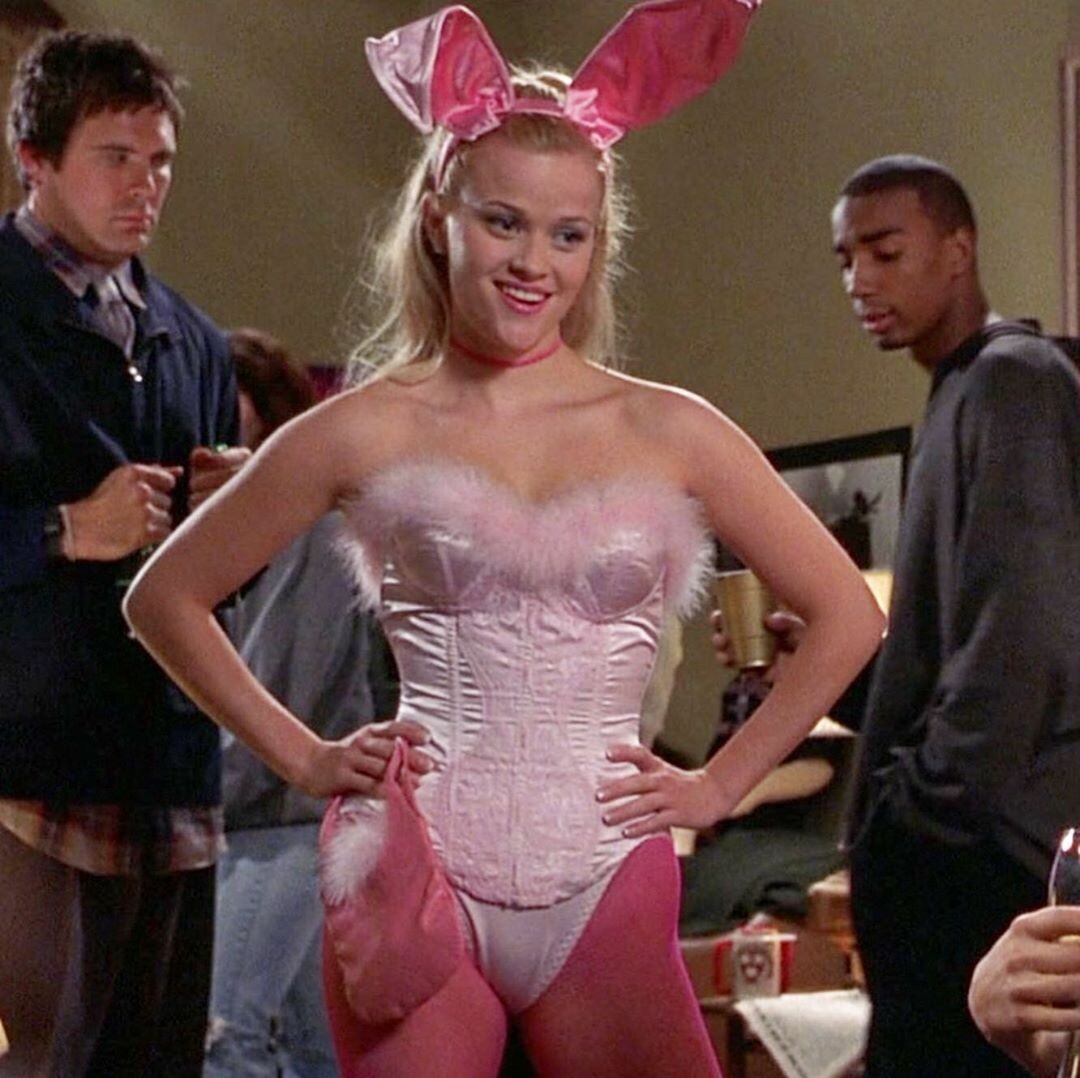 Feathers are simply everywhere right now, so maybe Elle's costume wasn't a misstep, but rather a sign of an innovative mind. For those who want to be inspired by the look outside of a costume party, here are some fluffy pink feathered pieces that Elle surely would approve of: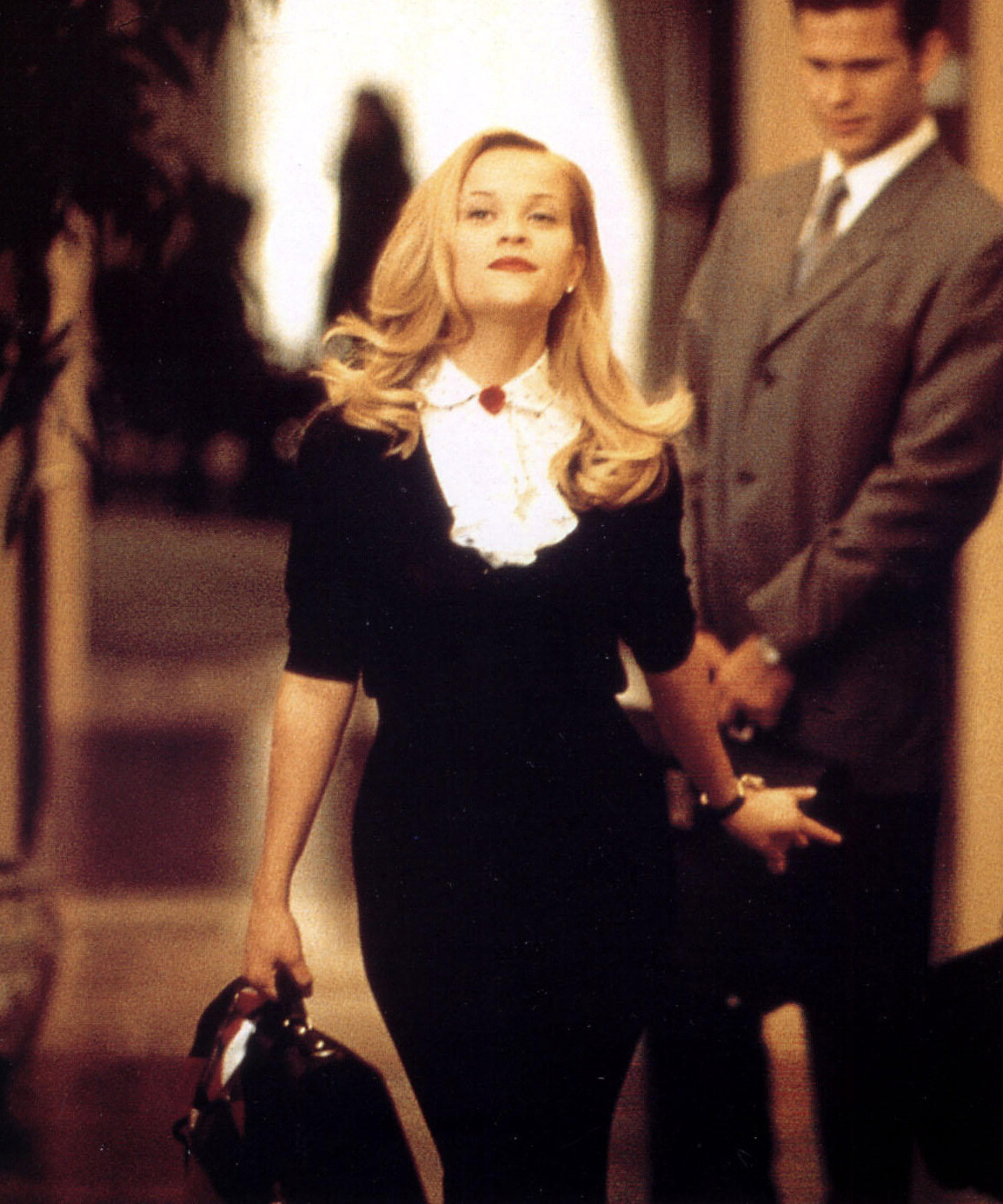 As her story progresses, Elle's style takes a turn towards what some may think is a more traditional look for a lawyer-to-be. But Elle's style still shines through, with a playful polka dot blouse, topped up with a cheerful red brooch.
Here is how what you can wear to create your own professionally playful look: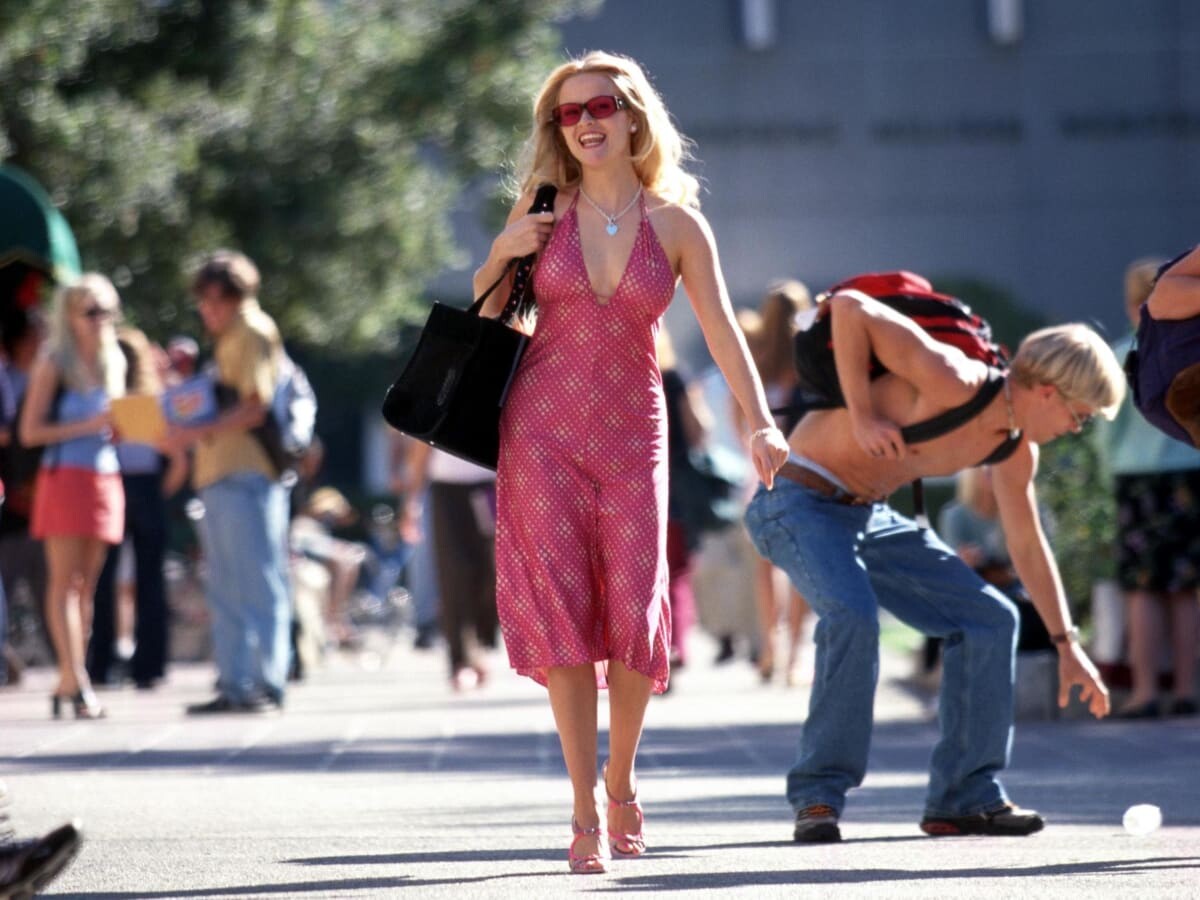 This look is arguably one the most famous in film history — and is what pretty much what comes to mind the scorned you think of Elle Woods. And pink checks that are just charming as Elle are ultra-wearable today.
Here is our selection of modern pink checks for 2021: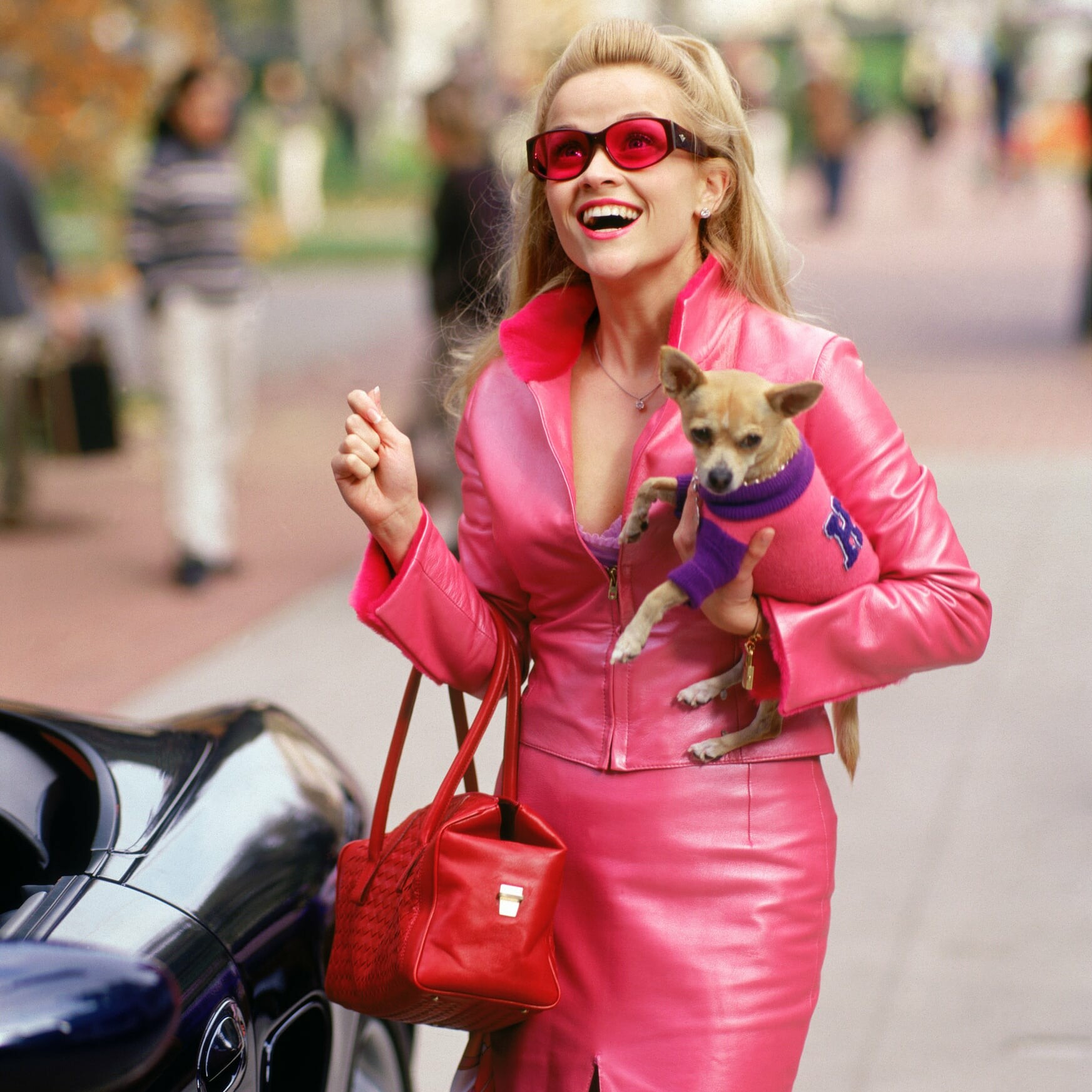 Image: screenrant.com
Elle only zips up when she wants to — such as with this glossy jacket and skirt ensemble.
Here's our selection of zippy pieces:
Words By Rosina Findlay