Back with her eighth studio album, 'Blue Banisters', Lana Del Rey is offering another installment of sonic poetry. She delivers the classic Old Hollywood sound we would expect, whilst covering more relatable topics than usual, with songs based around lockdown and straightforward personal heartbreak.
Del Rey first gained high commercial success with her 2011 release 'Video games', which went on to be renowned as the best song of the year according to The Guardian. Ten years on, she is still dominating the Singer-Songwriter genre, with a sound so distinguished and recognisable, dubbed as 'Hollywood Sadcore' by many critics.
Earlier this year, Lana previewed 'Blue Banisters' by sharing a few tracks with fans, including 'Arcadia'. The song told the tale of Lana's love for Arcadia, a city in Los Angeles which she moved to when pursuing her music career. Throughout the track, it is implied that Lana has somewhat fallen out of love with the city, and the harsh side of the music industry. 'Arcadia' came with a beautiful self directed music video, showing Lana in a candid space whilst singing the song's lyrics.
Now that we have 'Blue Banisters' in its entirety, we can feel Lana has stepped away slightly from the metaphorical style of songwriting we have been used to. She directly sings about controversy she has faced on social media in past years, and acknowledges how many have concentrated on how Lana appears sad in her music, singing the following lyrics on the track 'Beautiful';
"What if someone had asked Picasso not to be sad?"
"Never known who he was or the man he'd become, There'd be no blue period."
"Let me show you how sadness can turn into happiness, I can turn blue into something beautiful"
Speaking on the album and criticism faced in the past few years, Lana said:
"As much as the ongoing criticism has been trying, it at least has pushed me to explore my own family tree, to dig deep, and to continue to exhibit the fact that God only cares about how I move through the world. And for all of the skepticism about feigning fragility and unreasonable explanations of not showing general accountability – I must say I've enjoyed moving through the world beautifully – as a woman with grace and dignity."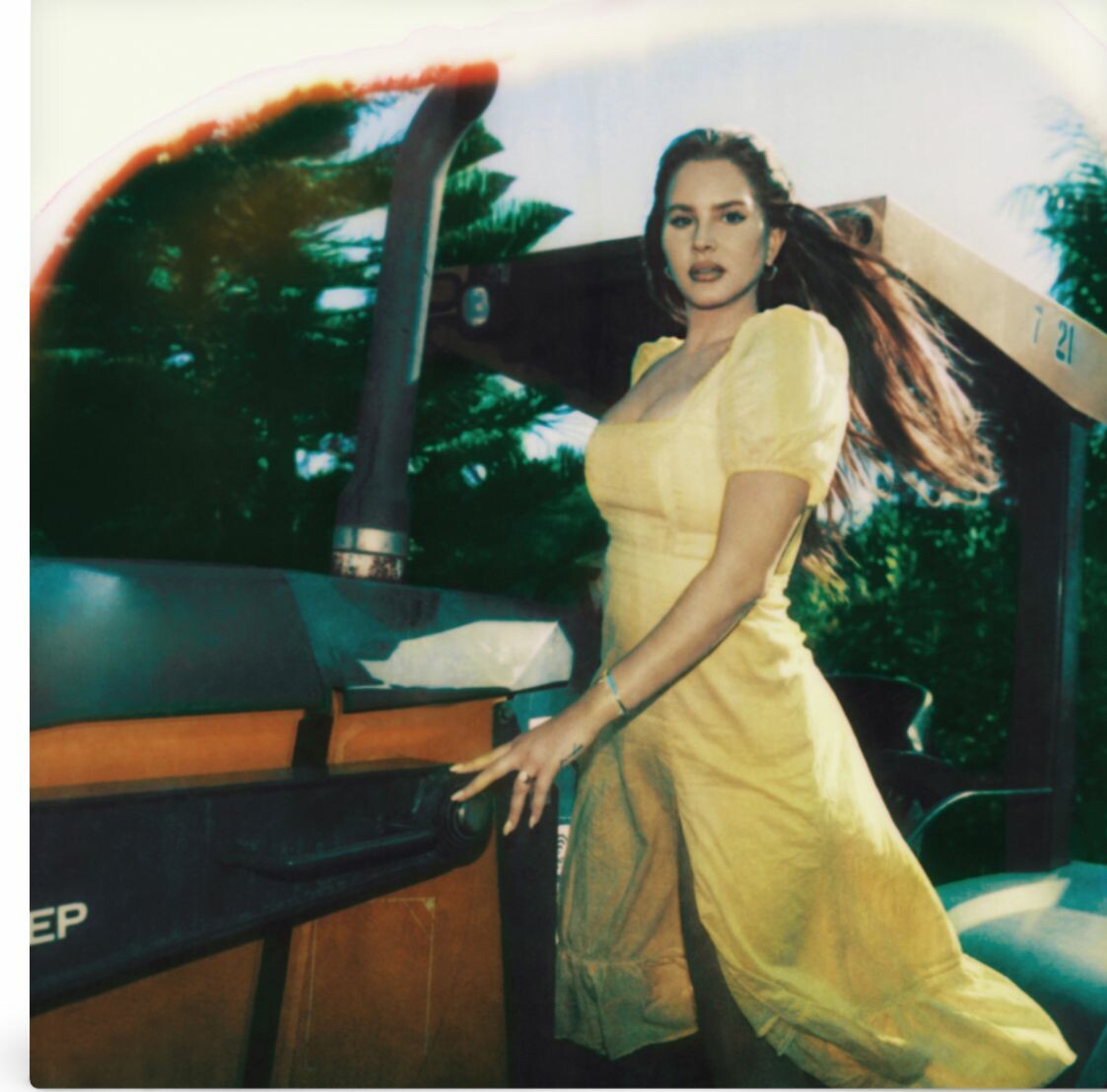 Ten years on since her major label debut, Del Rey's voice still has the power to draw you in and have you hang on to every vocal phrase, matched with gorgeous poetry which can captivate your every thought. It is also apparent that Lana hasn't strayed away from her original influences, with the sound of Old Hollywood brought to life through her classic cinematic style of accompaniment and production.
Words By Nadia Clasper
Photo Credit: Lana Del Rey Blue Banisters Album Cover