Photo Credit: Sony Pictures Animation
It's official. K-Pop is set to take over the world of cinema sometime soon with Sony Pictures Animation's latest venture: K-Pop: Demon Hunters. Described as a musical action-adventure, the film follows a world-renowned K-Pop girl group who balance their lives as performers with a secret identity as demon hunters.
Talk about wild.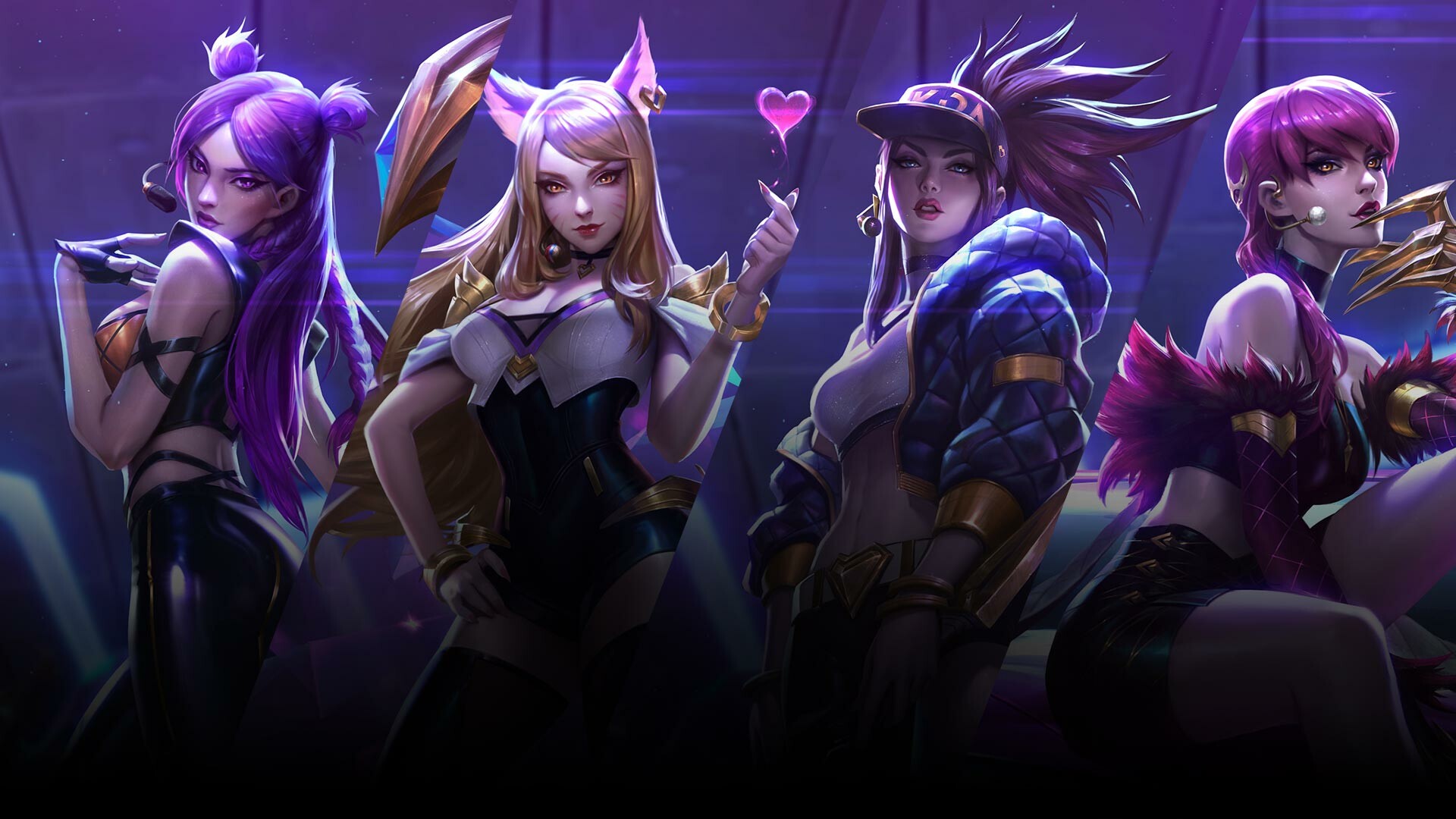 The film comes at a time when K-Pop has amassed one of the biggest fanbases in the world, with groups like BTS and BLACKPINK often topping charts internationally and breaking record after record on YouTube. The Korean Wave, otherwise known as Hallyu, continues to ingrain itself into modern pop culture – and we're here for it, to be honest.
The glittering world of K-Pop has long been a source of fascination internationally, spawning viral trends in fashion, beauty, and dance, as well as music. The hype around the genre has only continued to grow too, as recent years have seen the phenomenon branch out from music into other creative outlets such as gaming, documentaries, and even artificial intelligence. If anything, film is late to the K-Pop party.
Sony Pictures Animation is the same studio that produced big hits like the visually stunning Spiderman: Into the Spiderverse, as well as family favourites like Hotel Transylvania and Cloudy with a Chance of Meatballs.
K-Pop fans can be assured that the film will be in safe hands, as directors Maggie Kang and Chris Appelhans have proven their skillsets in a variety of other animated projects. Kang, who is credited with working on The Rise of the Guardians, Trolls, The Croods: A New Age, and The Lego Ninjago Movie, is determined to make the film a homage to her Korean heritage and love for the K-Pop genre.
Speaking to Variety, Kang commented: "Having been a fan of the genre since its beginnings in the '90s, this film is my love letter to K-Pop and my Korean roots. It encompasses and celebrates everything K-Pop is – it's the film I would want to see as a lifelong fan and I hope the millions of K-Pop fans out there in the world will feel the same."
Appelhans shared in Kang's excitement, adding "I've always wanted to do a film about the power of music – to unite, bring joy, build community… K-Pop is the greatest embodiment of this in our lifetime, and we're really excited to honour and showcase that through the lens of animation." And with his record of working on some amazing animations in the past, including The Princess and the Frog, Coraline (which was nominated an Annie Award), and the upcoming Netflix release Wish Dragon, the future of K-Pop: Demon Hunters looks bright.
What we know of the rest of the team so far is also promising. Shrek's Aron Warner is taking the producer's seat, while Raya and the Last Dragon co-workers Mingjue Helen Chen and Ami Thompson will be taking on the roles of production designer and art director, respectively. Writing duo Hannah McMechan and Danya Jimenez (aka 'Hanya') will also be working on the script.
The wildfire of excitement for K-Pop: Demon Hunters is unlikely to die down any time soon, but with no release date having been announced it seems that fans may have to wait a while for fresh news.
That can't stop us from speculating what the film could bring to the table though.
Being a film set in South Korea with Korean characters, it only makes sense for casting to follow suit. Being K-Pop, the songs included in the film will also be in Korean. K-Pop: Demon Hunters, in its celebration of any and all things Hallyu, could be a great opportunity for Korean idols to venture into voice acting roles.
It's not uncommon for Korean idols to lend their voices to other projects, either. The 2020 film Trolls World Tour saw K-Pop girl group Red Velvet come onboard to voice the K-Pop Gang, and the creation of virtual girl group, K/DA, by League of Legends in 2018 saw (G)I-dle's Miyeon and Soyeon join Madison Beer and Jaira Burns to form a K-Pop inspired supergroup.
The possibilities for such a project are endless, despite it being early days. In any case, we look forward to seeing just how Maggie Kang and Chris Appelhans bring the stage to the big screen.
Words By Charlie Colville