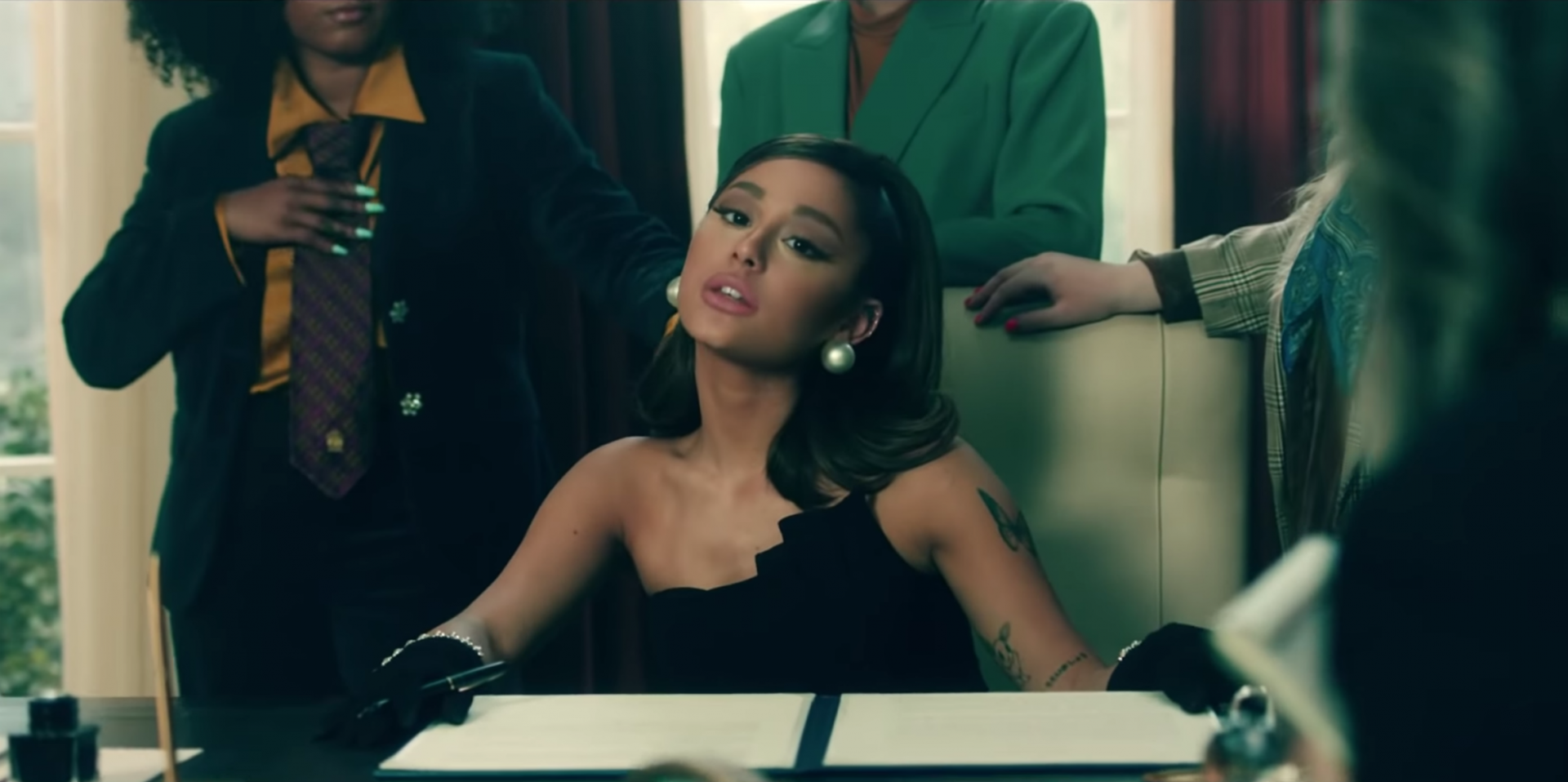 After giving her fans a sneak peek with the cover of her sixth album, Positions, the artist counted down her new single with the same album name, which was released minutes after the final presidential debate.
Ariana plays the role of commander in chief, leading along with a team of women with whom she directs the assemblies, makes decisions in the Oval Office, and appears in front of the press. Switching roles between being president, cook, press speaker, and walking her dogs around the White House, she captivates her love with sensual and seductive lyrics to the rhythm of pop and R&B that characterises her, once again topping the first boxes on the music charts in the UK.
Ariana Grande – positions (official video)
As a major fashion influence in the style of Jackie Kennedy, Ariana surprises us with the most recognisable trends of the '60s and' 70s including pillbox hats, tailored coats, and strapless gowns. Complementing each outfit with strand pearl necklaces, oversized buttons, and large statement earrings.
With her iconic ponytail, the artist refers to pieces worn by the former first lady wore at a White House event in October 1961 with her one-shoulder black gown, black elbow-length gloves or tailored long coat, tie at the waist, and structured hats.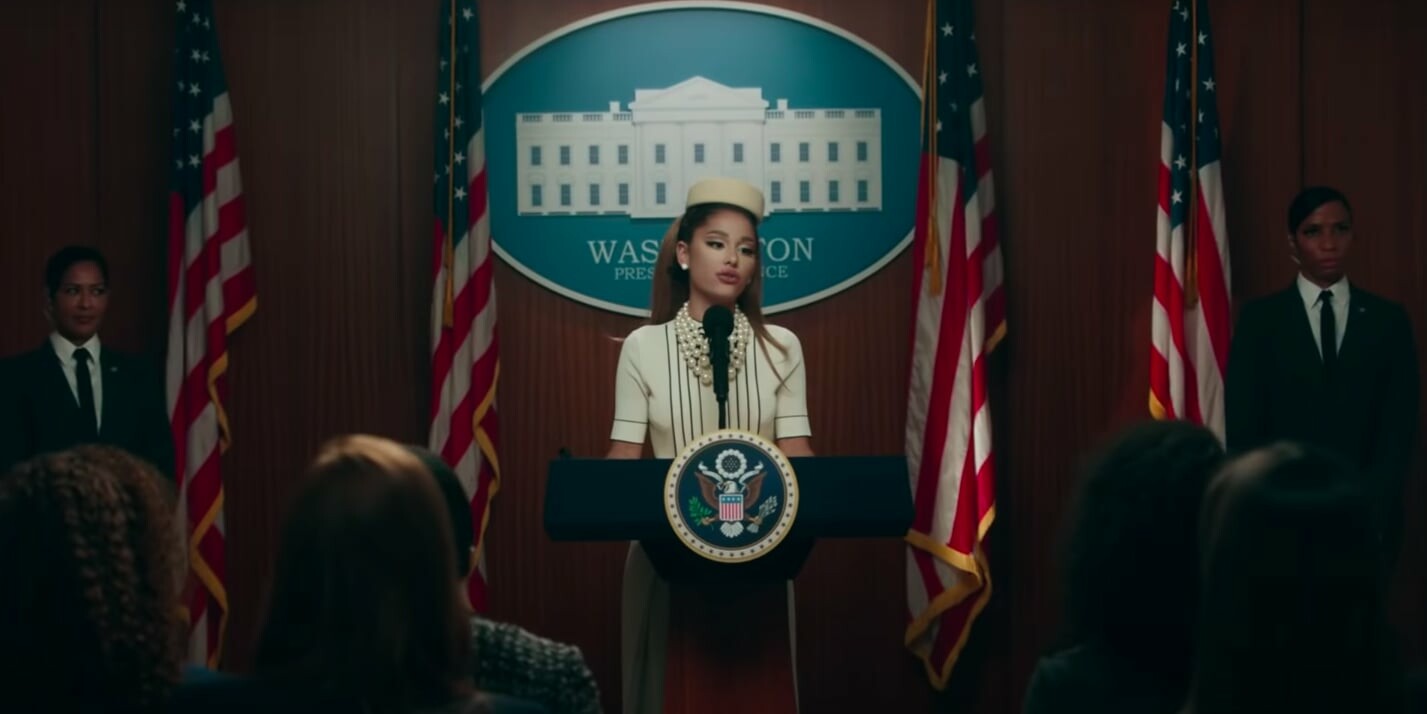 'Positions' was directed by Dave Meyers becomes Ariana's number 3 this year, following her May collaboration on 'Stuck with U' with Justin Bieber and teaming up on 'Rain on Me' with Lady Gaga. Some fans even speculated on Twitter that in her verse, 'repeat,' which sings with a lengthy and noticeable pause between 're' and 'peat.', Ariana refers to her ex-boyfriend Pete Davidson and her statement "Heaven sent you to me, I'm just hoping I don't repeat history ".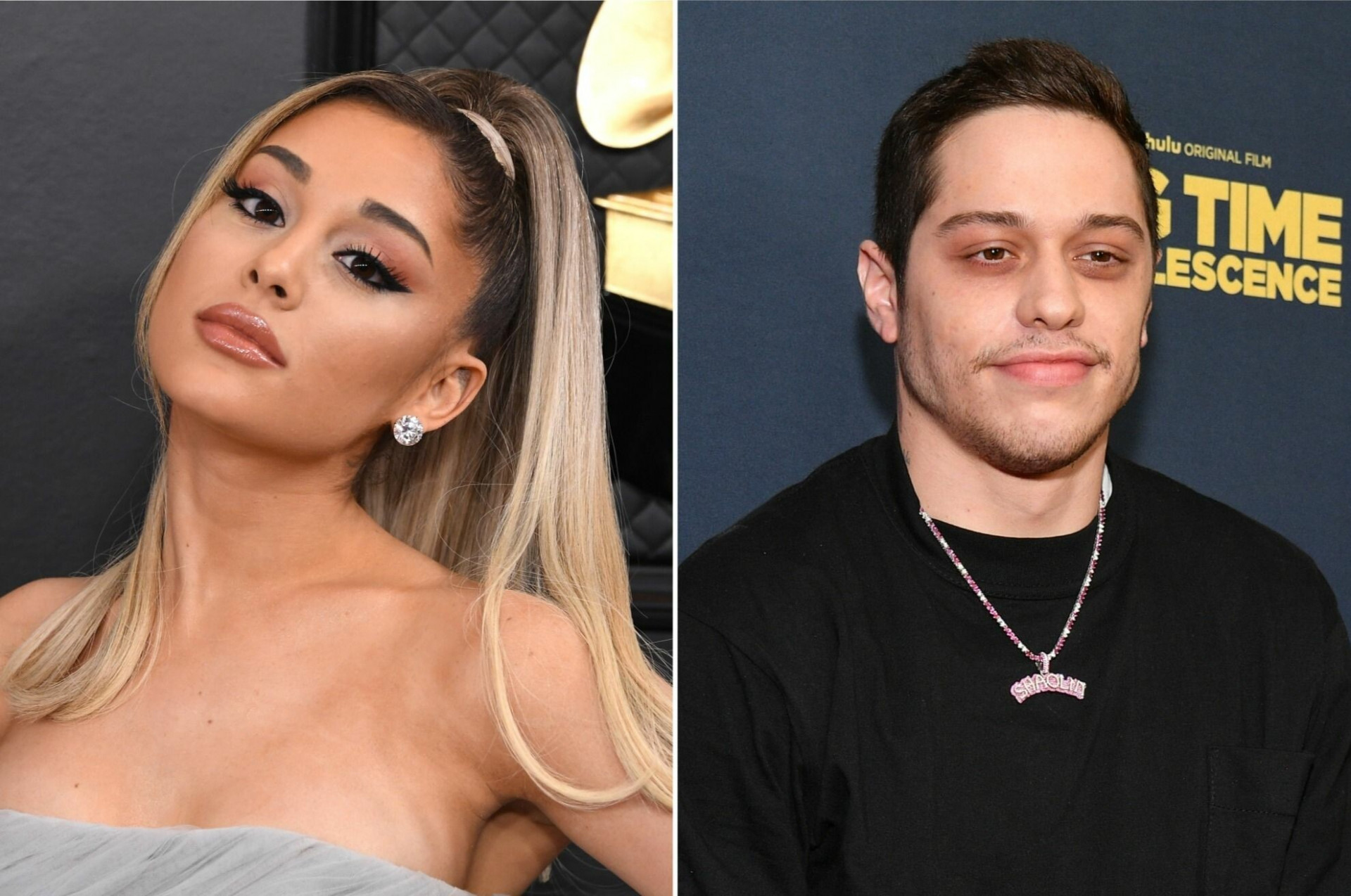 This scream queen will surprise us on October 30th with the complete release of her new album, of which she has already revealed her favourite titles in a post in the style of the '60s with typography and references to the JFK era. Her new project will feature collaborations from great artists such as Doja Cat, The Weeknd, and Ty Dolla $ing.
At the same time, she addressed her millions of followers at this election time, 'me on my way to remind u all to vote early and also on my way to switch them positions for u'. The artist was also reported to have shipped hundreds of pizzas to waiting lines to vote and polls in Florida.
Under the command of Ariana Grande, we look forward to more statements, signs, and secrets on her new album!
Words by Cami Martinez