Last week, the Victoria and Albert Museum revealed its plans to host the Africa Fashion Exhibition which will run from June 2022 to April 2023. A celebration of African fashion and culture, which accelerated in growth after the artistic renaissance that occurred following the liberalisation of Africa from the mid-1950s to 1994.
The Africa Fashion exhibition will focus on both current and modern African creatives in the Fashion industry (designers, photographers, stylists) and prominent figures in the industry from the twentieth century like Chris Seydou, Kofi Ansah, Alphadi, and Shade Thomas-Fahm. The exhibition will examine the way in which the digital age has vastly enhanced the industry, namely through social media, blogging, influencers, and digital and non-digital fashion weeks.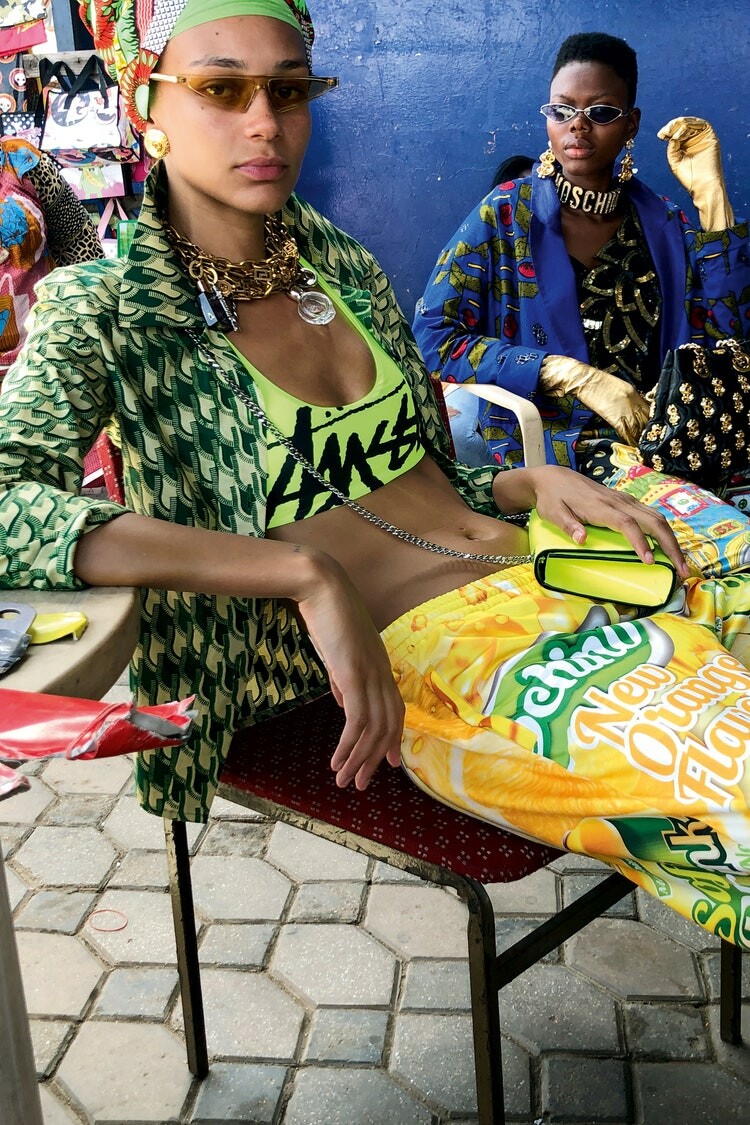 The news was unveiled via the V&A blog by Dr. Christine Checinska, an art historian and womenswear designer who is currently the inaugural book curator of African and African Diaspora Fashion at the V&A Museum. Of the exhibition, Dr. Christine Checinska wrote;
'In this exhibition we will display pieces and stories drawn from the personal archives of a selection of iconic mid-twentieth century and contemporary African fashion creatives, alongside textiles and photographs from our collection – many for the first time' (Dr. Christine Checinska writing for the V&A blog).
The exhibition will display over 250 items that have been sourced from the personal collections of current African creatives.
Whilst focusing on the work of Chris Seydou, Kofi Ansah, Alphadi, and Shade Thomas-Fahm, the museum has put out a call to those who may have worn or owned pieces from these designers.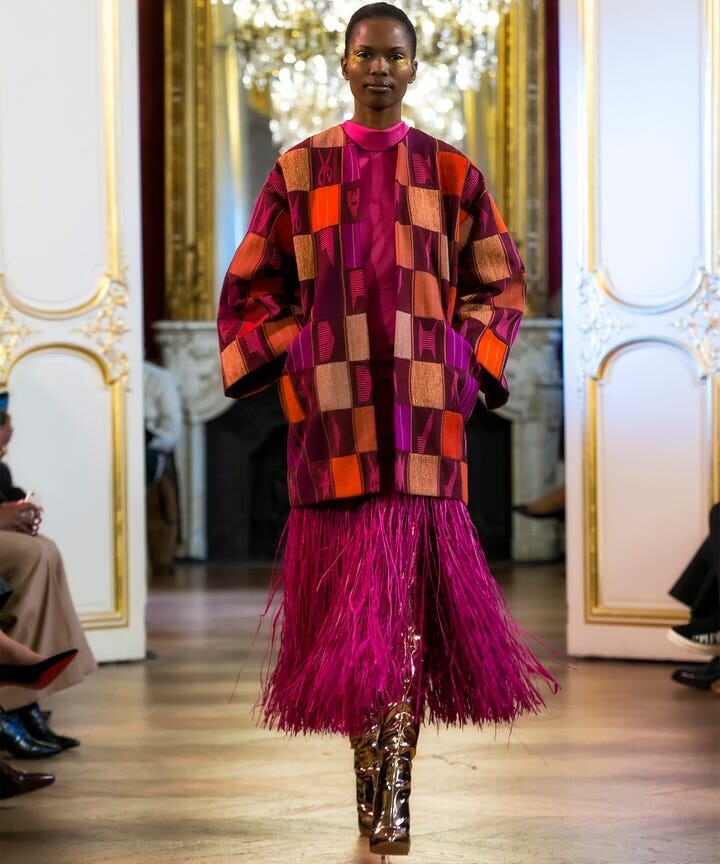 Shade Thomas-Fahm pioneered the popularisation of Nigerian fabrics (such as aso-oke, akwete, and more). Shade Thomas-Fahm's designs were highly innovative, exemplified by her adaption of the boubou (a wide-sleeved robe traditionally worn by men in West Africa) into a style appropriate for female customers.
Chris Seydou was an innovator of African Fashion Design and led the way in championing the promotion of African creatives on a global level. Seydou's West African roots considerably influenced his designs. Seydou often used African textiles, specifically Malian bogolan fabrics, and his designs were internationally recognised and appeared in a number of Malian and European fashion publications.
Kofi Ansah, was a Ghanaian fashion designer was also responsible for propelling African Fashion designers onto the stages for global recognition. Ansah was well known for his impeccable embroidery, quilting, and appliqué skills. Ansah also designed the traditional cloth that was used to create the costumes for the 50th anniversary of Ghana's independence.
The V&A's exhibition of Africa Fashion is both incredibly exciting and needed. Speaking upon amplifying the work of African creatives in the Fashion industry Christine Checinska revealed 'Strategically, my approach is to allow African fashion creatives to speak for themselves about themselves. Conversation is important. Listening is key. I see myself as a facilitator; someone that allows others to speak'. We are certain that this exhibition will be a major success, and will give us something to put in our diaries ready for when things eventually reopen again. This exhibition will become a catalyst in the V&A's dedication to expanding its collection of African and African Diaspora Fashion. Hopefully, this will also mark the beginning of a furthered and deeper exploration and celebration of African culture and art in the western cultural sphere.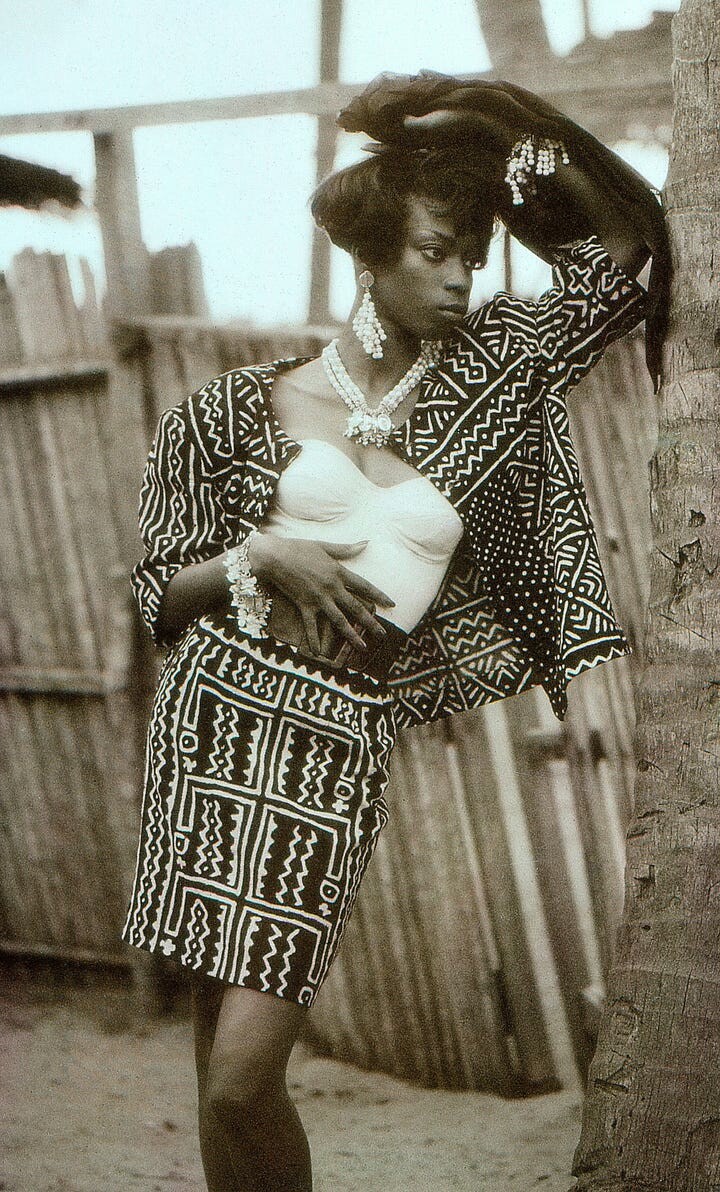 The V&A Museum is asking for contributors who may own any of the following:
Rare and early designs by Shade Thomas-Fahm, Chris Seydou, Kofi Ansah and Alphadi
1980s experimental garments in bògòlanfini by Chris Seydou
Twentieth-century kente, bògòlanfini, khanga, asafo flags and commemorative cloths from the independence and liberation years that connect to personal stories
Family portraits and home movies from the independence and liberation years showing African and African diasporic fashion trends of the day
Made-to-order garments, including aso ebi, co-created by local tailors, dressmakers and their clients, worn at festivals or to mark significant personal milestones, from 2010 onwards
Copies of Drum Magazine from 1950 – 1970
If you have something you would like to contribute to this collection, you can email the V&A at africafashion@vam.ac.uk, and get involved by sharing pictures on social media using the hashtag #AfricaFashion
Words by Megan Selway