If you're anything like us, you'll already have binge-watched season 3 of Sex Education. This season brought us all the tears and laughter we expected, but, one thing we didn't anticipate was to fall in love with Moordale's mean girl Ruby Matthews. As her character wins over hearts, we couldn't resist opening up her wonderful wardrobe and showing you how to achieve her look.
Double Denim
​​This denim look is quintessential Ruby Matthews, expressing all her quirks whilst looking cool as ever. Pairing high-waisted jeans with a chunky belt ensures the appearance of a cinched waist and elongated legs, whilst wearing a cropped denim jacket offers style.
'60s Chic
One of our favourite looks from Season 3 was Ruby's glamorous '60s style dress, which she wore to none other than the bowling alley. The abstract pattern gives us a retro flavour, with bright colours highlighting Ruby's fun side. Put together with an up-do, extravagant earrings and heels and you're good to go!
Sheer purple
A simple blouse can take an outfit to the next level and is a great extension to your wardrobe. Ruby wears her sheer purple blouse with a lilac vest top underneath, creating layers that are enticing and stylish. She ties her blouse above her waist to create more dimension and shape to her look.
Mellow Yellow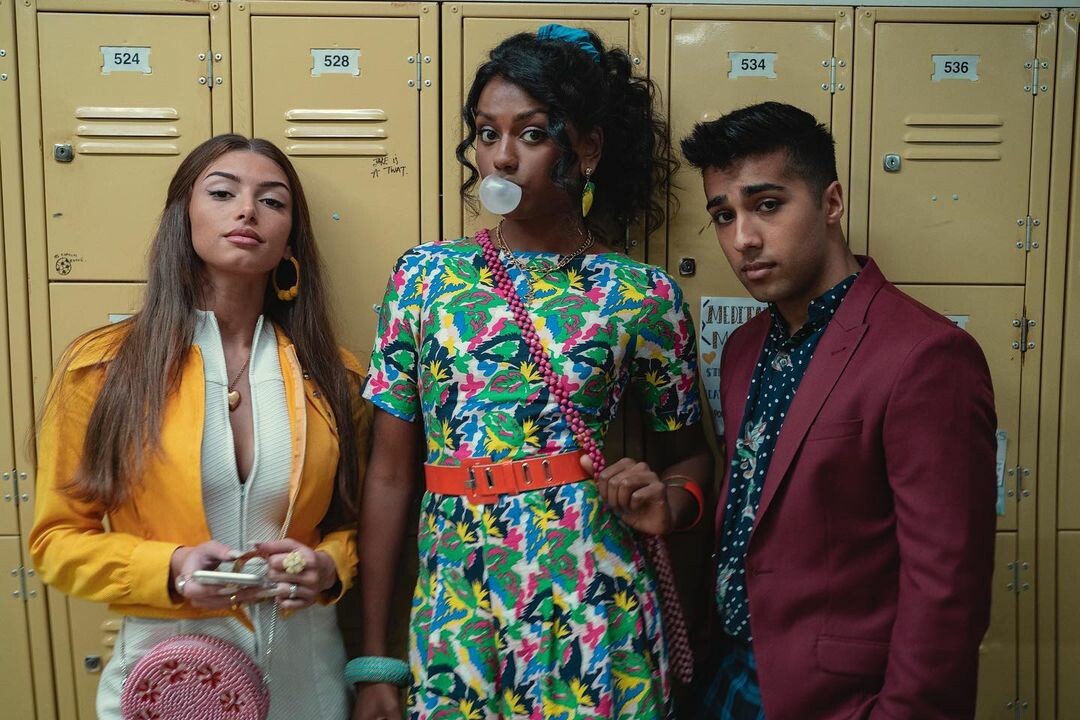 Ruby's yellow jacket has been with us for the past couple of seasons of Sex Education, so we had to mention it! Her jacket has been adapted into many looks, pairing with various different coloured tops. Having a bright jacket can add a pop of colour to neutral looks, creating a more diverse outfit.
Words by Nadia Clasper
Photo Credit: @sexeducation