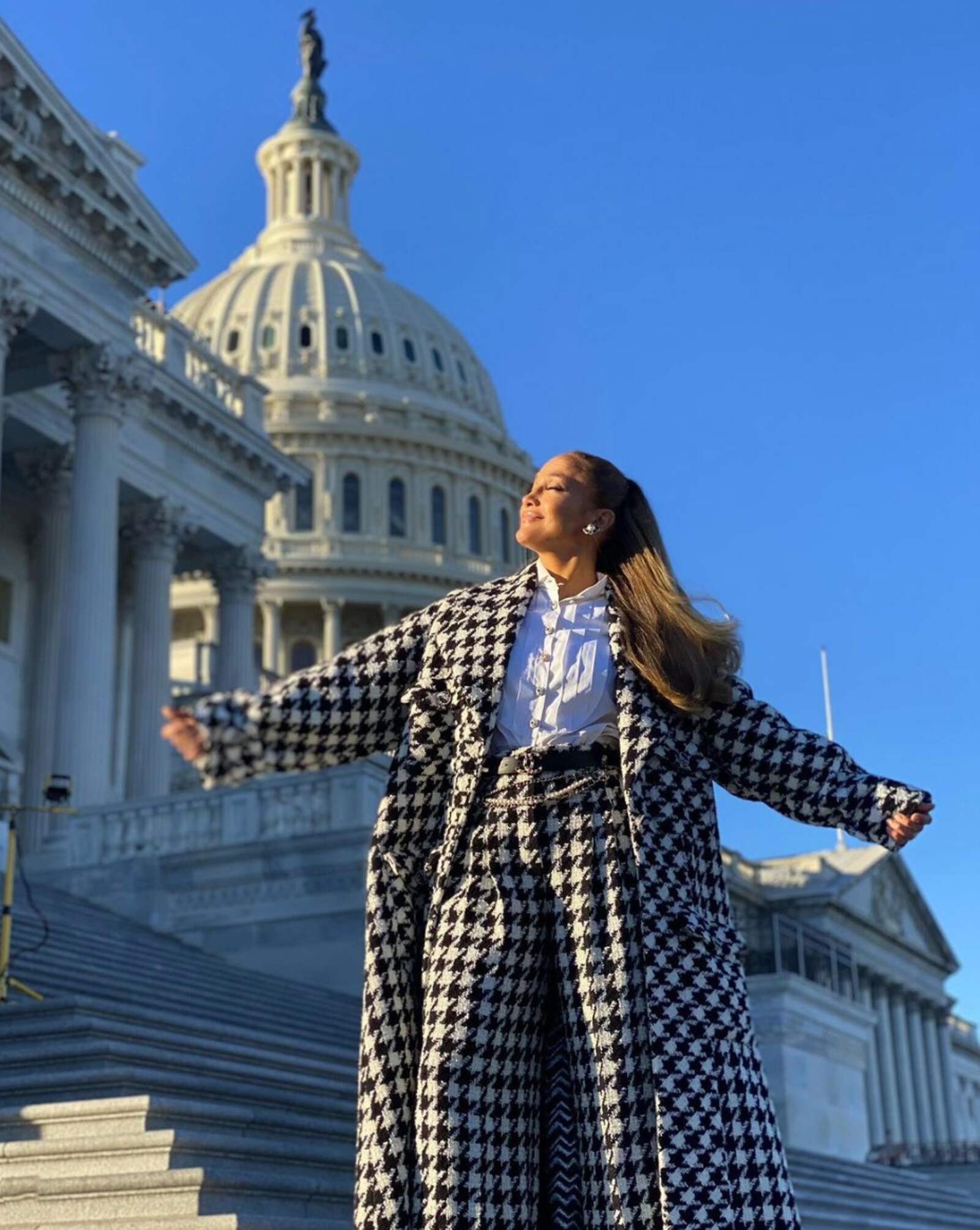 On the 20th January 2021 a momentous occasion was celebrated by the United States of America; the inauguration of its 46th President Joe Biden. The historic day commemorated the beginning of four years of power held by Democratic govern led by Biden and Vice President Kamala Harris.
The day was televised globally with glamorous appearances with some of America's most prominent entertainers such as Lady Gaga and JLO. While the day is celebrated for a political purpose, spectators of fashion across the world have put the spotlight on the elegant outfits sported by politicians and entertainers alike.
Starting with the man of the moment Joe Biden and First Lady Jill Biden, the duo celebrated American designers for the big day. Ralph Lauren was behind Biden's navy suit and overcoat, while the First Lady wore an aqua hued dress and coat ensemble by emerging American designer Alexandra O'Neill.
Complementing them was VP Kamala Harris in a royal purple dress and coat by young black designer Christopher John Rogers, while Harris' husband Douglas Emhoff now formally known as the 'Second Gentleman of the United States' wore a classic suit and double-breasted coat by Ralph Lauren. With Harris not only being the first female VP of America, she is also the first VP of African and South Asian descent, which was paid homage to with her choice of clothing as the decision to wear royal purple and pearls can be read to be an ode to Shirley Chisholm, the first black women to be elected for Congress and run for president.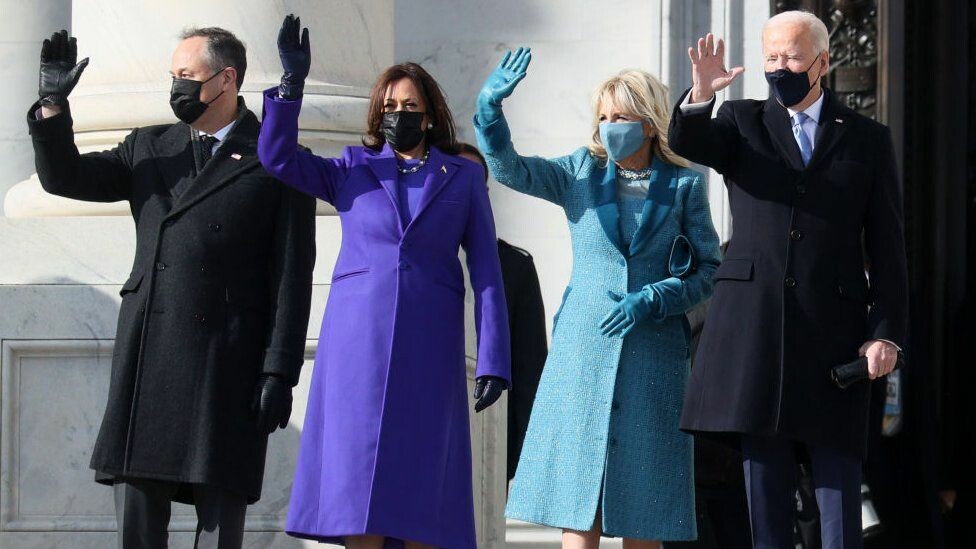 Elsewhere at the inauguration, former First Lady Michelle Obama stunned in a claret-coloured high neck, palazzo trousers with a matching overcoat and gold buckle waist belt by black American designer Sergio Hudson.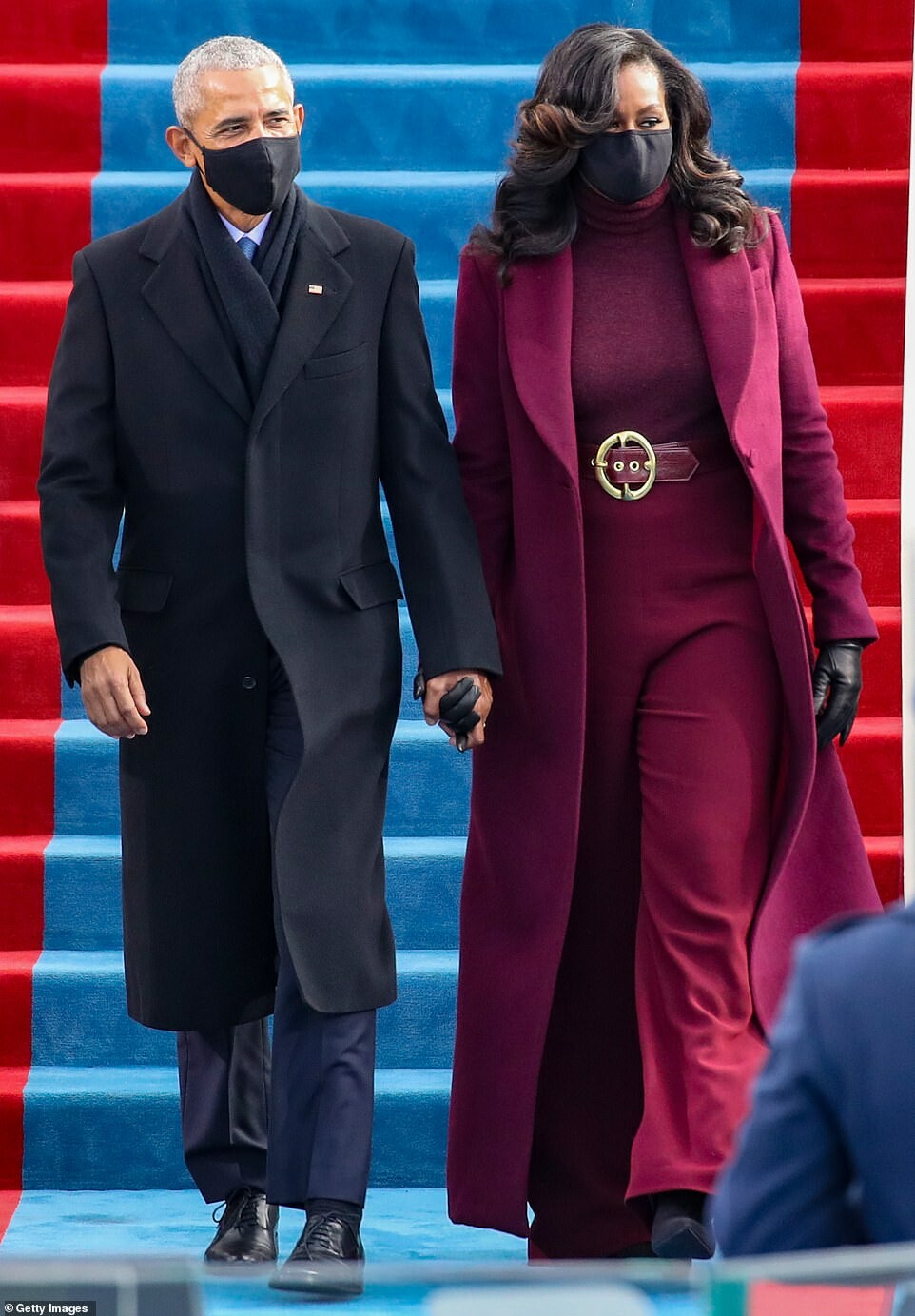 Moving on to the entertainment we saw the likes of Lady Gaga perform for the inauguration sporting a gown from Italian designer Schiaparelli that featured the patriotic colours of the USA; bright red and navy blue. On the bodice of Gaga's gown was a gold shimmering brooch of a dove with an olive brand hanging from its mouth, which was symbolically explained on Gaga's Twitter page; "A dove carrying an olive bird. May we all make peace with each other." How's that for a fashion statement?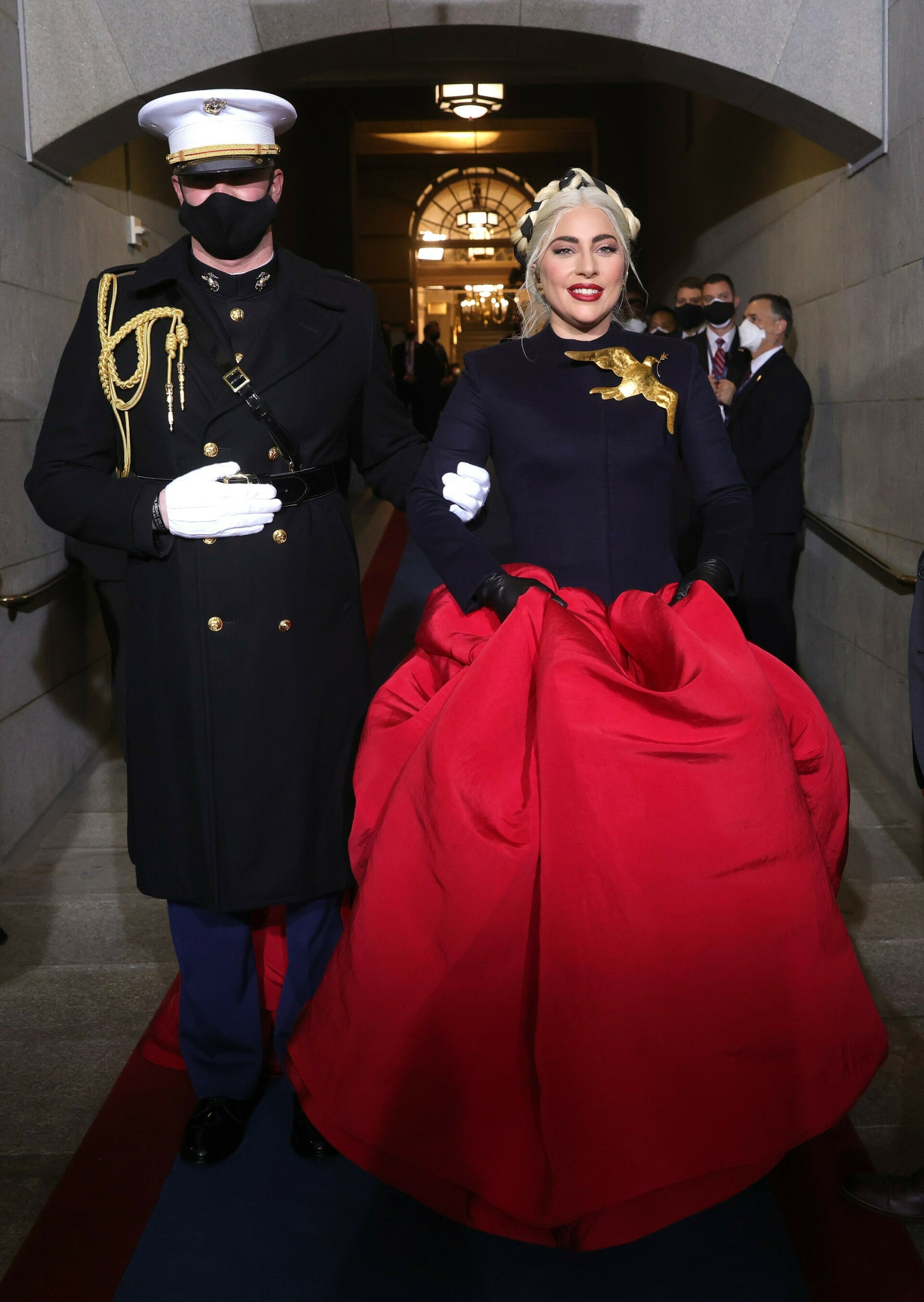 Finally, we saw the peak of glamour from the performance by the queen of the Bronx herself; Jennifer Lopez with awe-inducing snow-white tweed Chanel number of wide-leg trousers, a chiffon blouse and matching overcoat with the accompaniment of pearl and crystal jewels. The Latin starlet paid homage to her roots while addressing the crowd towards the end of her performance with touching words in Spanish "Una nación, Bajo Dios, indivisible, con Libertad y Justicia para todos," she said, reciting a part of the Pledge of Allegiance: "One nation, under God, indivisible with liberty and justice for all."
"One nation, under God, indivisible with liberty and justice for all"

Jennifer Lopez
Words by Sophia Zenonos