Texture, tex ture and more texture: this Matty Bovan Autumn/Winter 2018 collection shows us not to shy away from exaggerated trousers, voluminous tulle and frayed edges.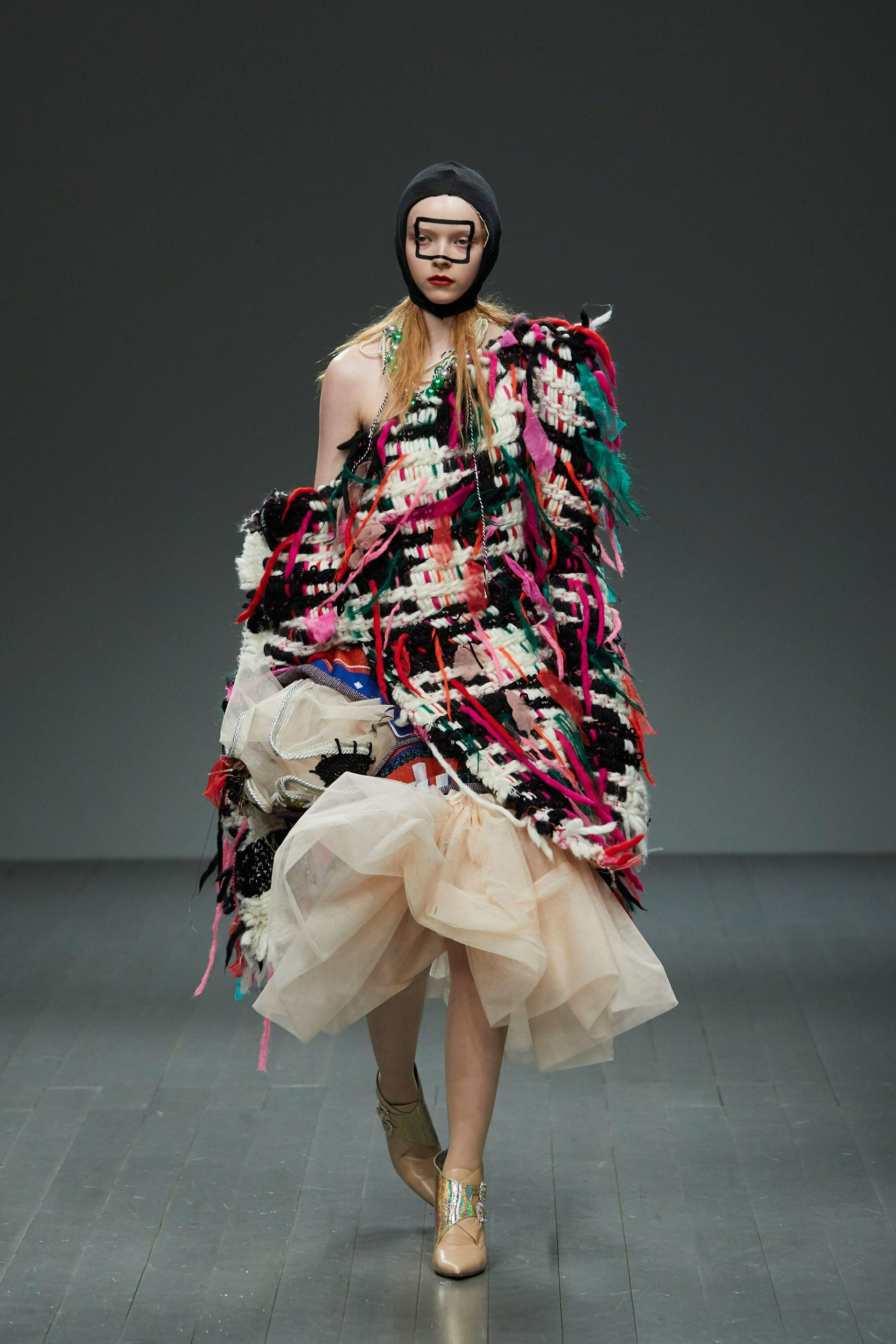 Have you ever wondered how to wear a jumper that you've snagged and the thread has started to pull and come loose? Wonder no more! Finally a designer has done that for you and made it highly desirable.
Inspired by his grandma and time with her spent in North Yorkshire, this collection boasts the very northern English style of dress. With Bovan's own slant on tailoring he's used tweeds in an array of garment styles, ranging from jodhpurs through jackets to handkerchief hem skirts. Thanks to this collection we can kiss goodbye to perfect seams and hems, and say "Ta Ta" to traditional tailoring! We can now rock as many frayed edges as we like and feel fashionable as hell whilst doing it.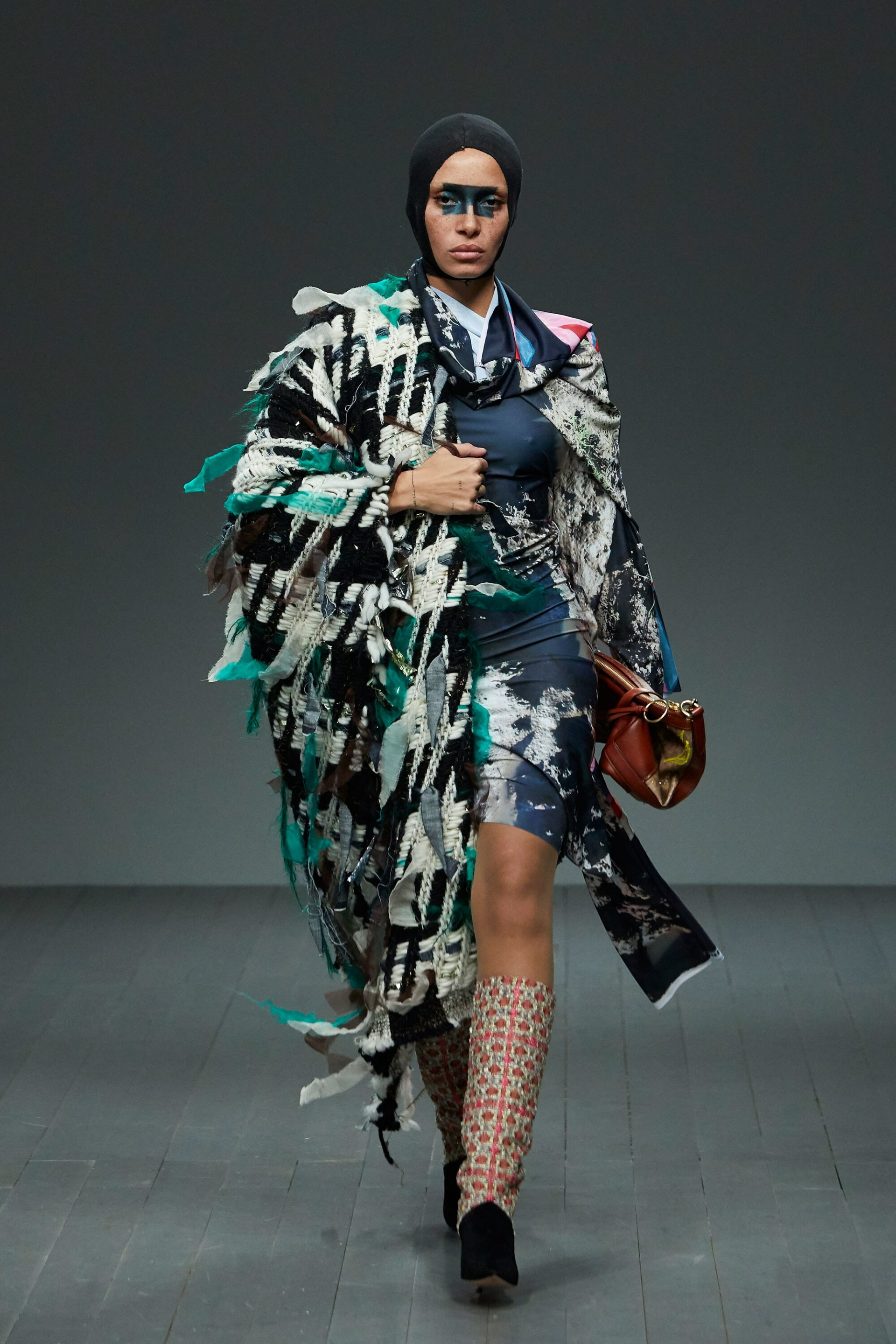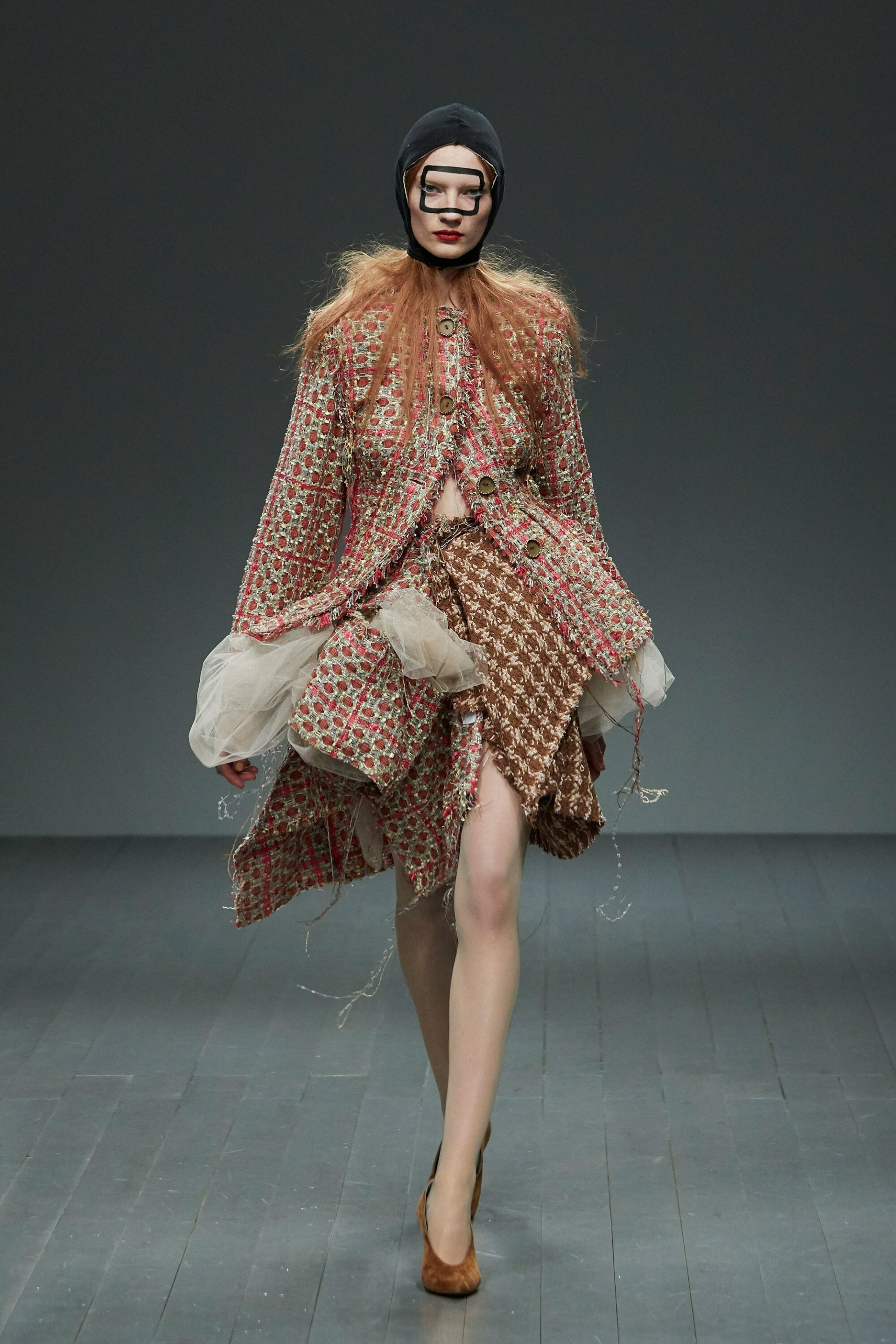 Humongously hard not to notice was the head-wear, which left us a little light headed (if you will). Balloon headpieces up to a meter high defied gravity along the runway and caught every eye in the FROW. This is art darling!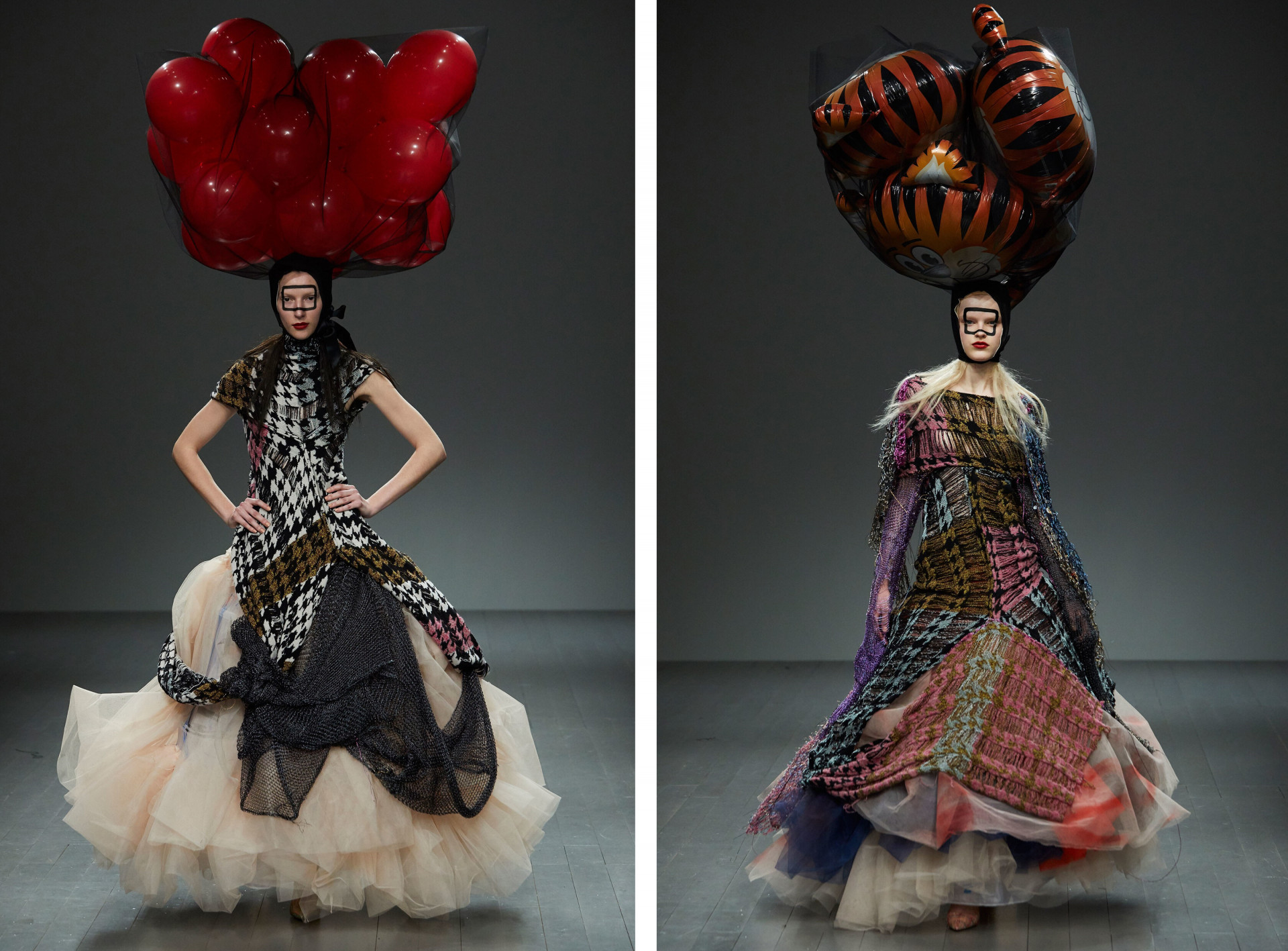 Texture too was of Haute Couture proportions. Voluminous tulle at the bottom of a skirt, paired with an over-sized, off shoulder jumper made of threads upon threads of thick multi coloured wool. Truly amazing.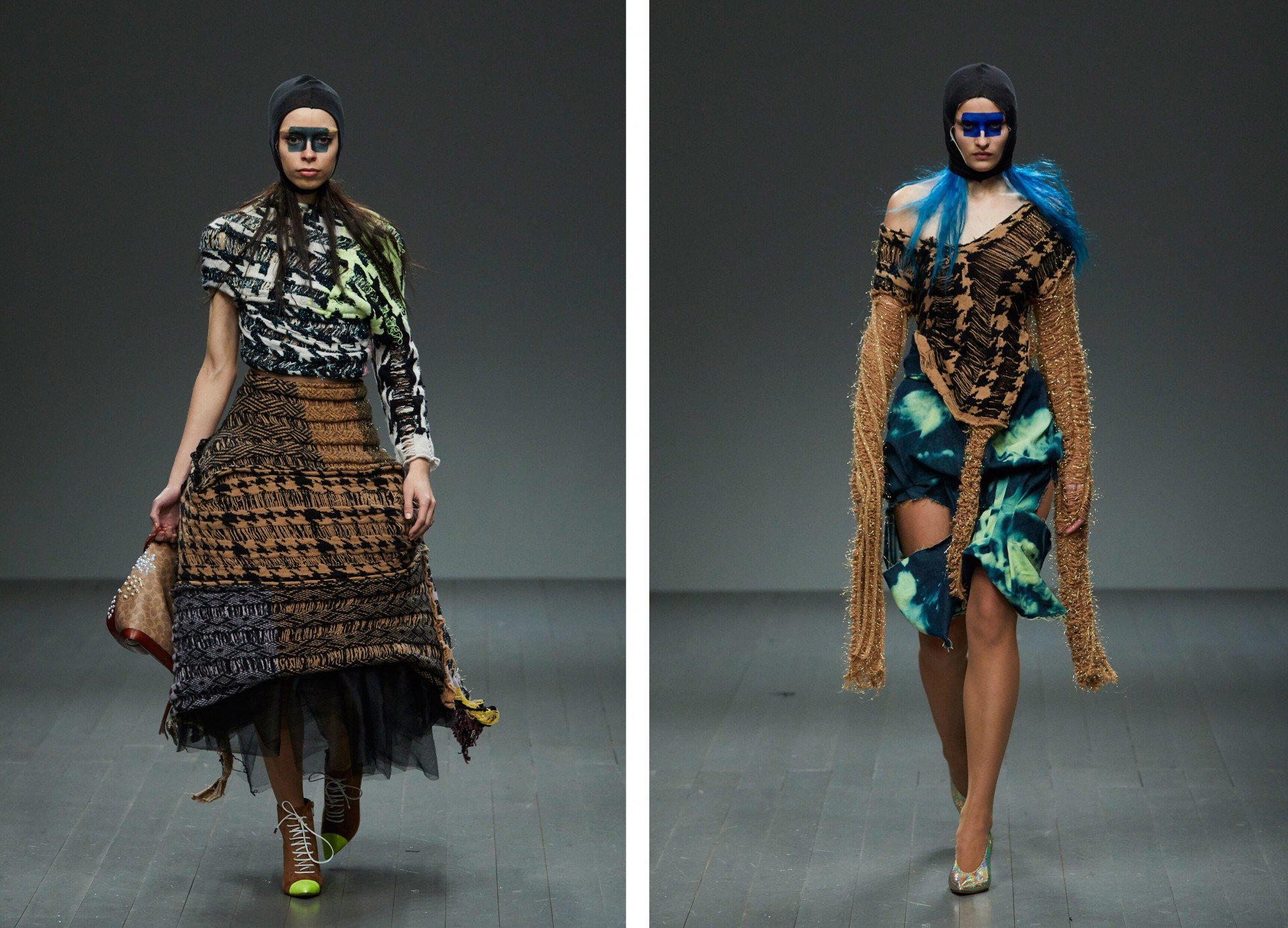 Shoes looking witchy not just on Halloween? Yep, sign us up. Shoes seem to be going through a pointy phase this season, and Matty Bovan got this just right. We couldn't be happier. Round toed shoes are out, sorry, get yourself a pair of perfectly pointed pumps.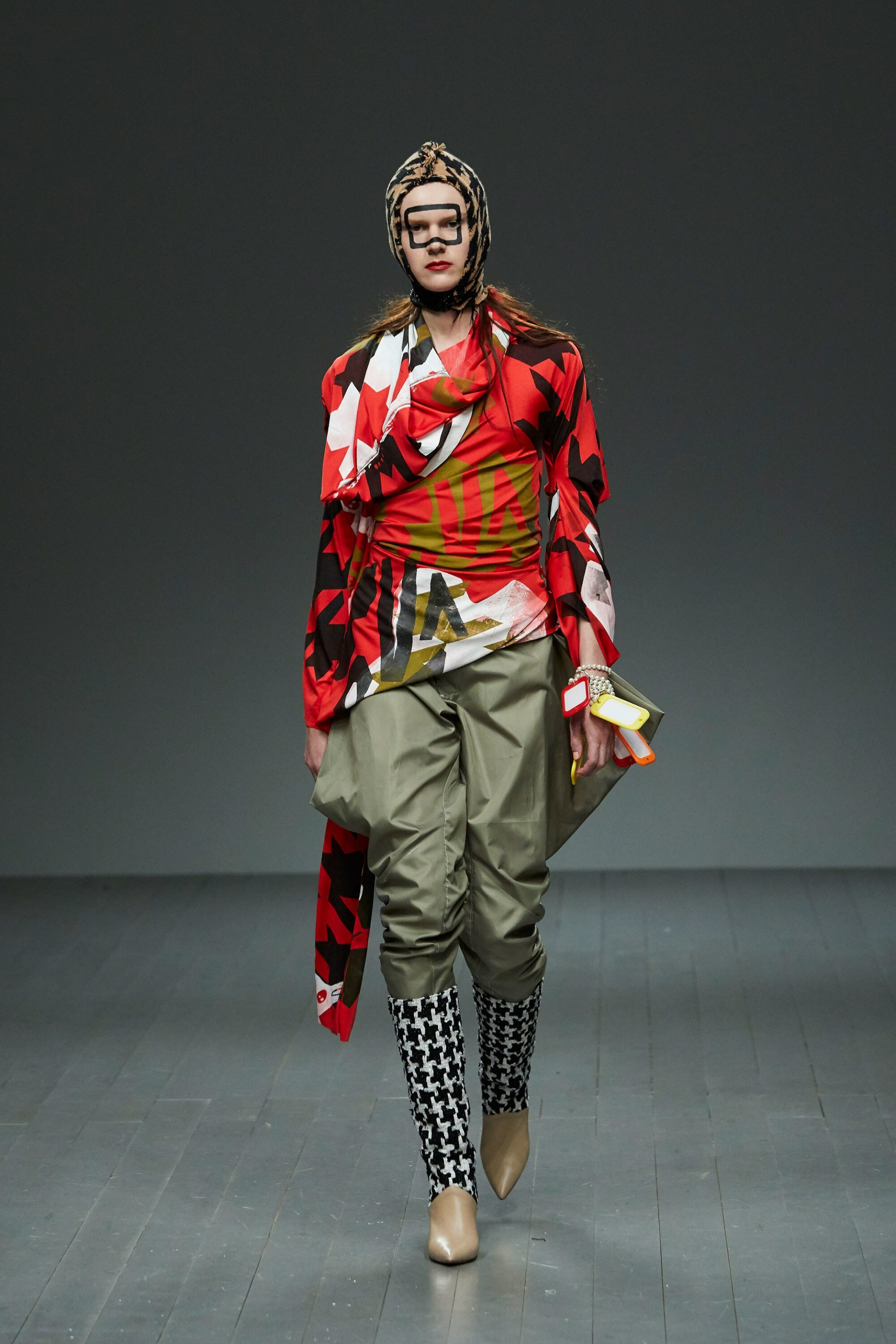 Matty Bovan's AW 18 show gave us some wondrous silhouettes. We can't ignore the volume of the ballgowns; layer upon layer of different coloured tulle, some dip dyed, some dyed with bleach, some with layers over the top of a ripped mesh style fabric. This ship wrecked queen look is everything and more we could want, elegant but with an edge. Who wouldn't want to rock up to any party like ripped fabric royalty? A punk princess? A perfect explosion of colour and texture? We can't think of anything better.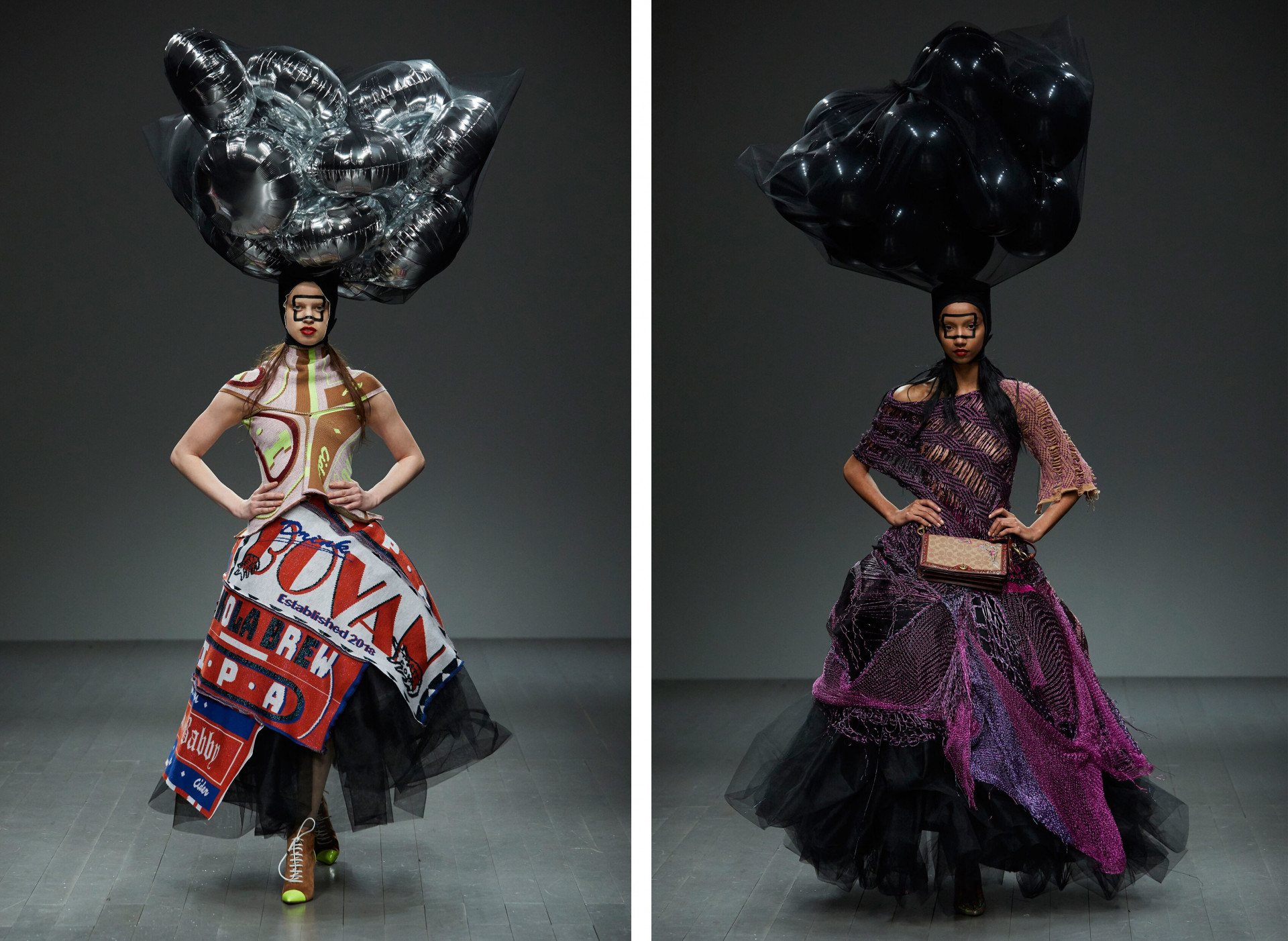 The prints in this collection are wonderfully eye-catching; bold colours and interesting shapes, over-sized dog tooth and abstract florals make them hard to miss. A personal favourite of ours was the imitation beer labels that read 'drink Bovan' and graced the sides of classic gown silhouettes.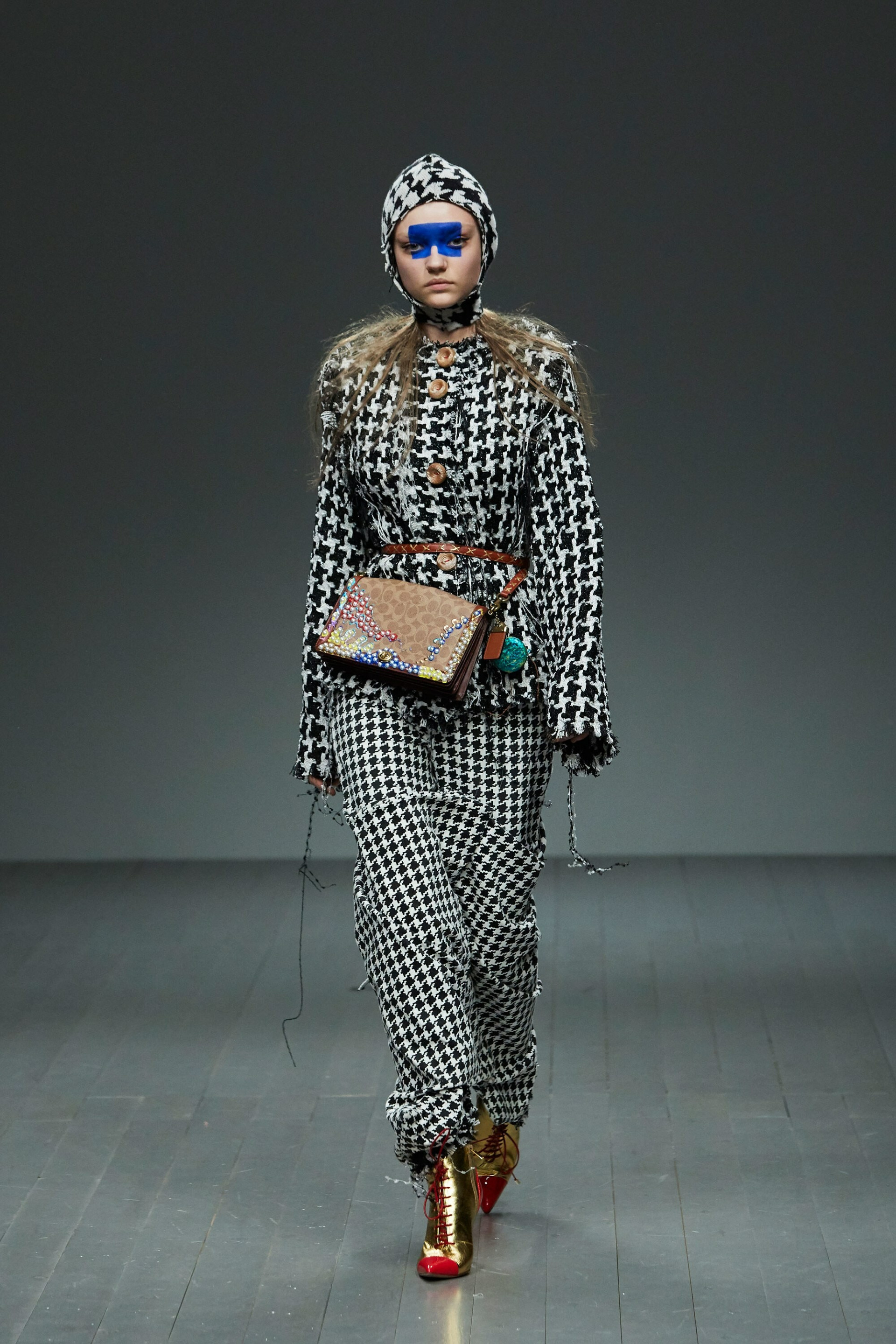 This collection has provided us with sufficient evidence that you can wear distressed and ripped clothing with a colourful punk flair and be fun and whimsical with mixed fabrics and textures. We're about to go rip up a couple of jumpers, will you be joining us?
Thank you for engaging with Voir Fashion Digital.
It is important that we communicate a unique brand of fashion, beauty, trends and lifestyle to you on a regular basis, all we ask is that you share our content, and subscribe to receive even more exciting updates and competitions directly to your inbox.