Today is Paris Hilton's 40th birthday, and at a time when we're all reverting to y2k style, the epitome of early 2000s pop culture and fashion should be celebrated for the legacy she's created.
The heiress defined youth culture at the beginning of the millennium, with her significant place in the Hollywood party scene, her constant fixture in the public eye and her seminal style. A Y2K resurgence in the last year has meant we've seen the return of cut-out clothing, visible thongs, and juicy couture tracksuits galore, all personified, if not spearheaded by Paris at the time.
Paris was so iconic in the early 2000s that she was almost a walking advertisement everytime she left the house, sporting all the top 2000s brands from Von Dutch to Murakami print Louis Vuitton, so it's no wonder she's the blueprint for this nostalgic revival.
We've reflected on her most iconic moments and there's a lot to choose from with her distinctive and influential looks and her bizarre and slightly chaotic times on TV and in the public eye.
"That's Hot"
Every icon has a catchphrase, and if you know anything about Paris Hilton it's that her's is "That's Hot". Among other phrases and sounds coined by Paris and her best friend Nicole Richie on their reality show The Simple Life, "That's Hot" stuck the most. Hilton even got it trademarked in the early 2000s, printed t-shirts with the slogan and it's remained iconic ever since, she even made a TikTok challenge with it last year.
The Swarovski crystal dress and her six 21st Birthday Parties
The queen of party culture couldn't possibly celebrate her 21st in a modest, minimalist way, which is why she held six birthday parties for the big day, in six different cities across the world. Among filling the Bellagio in Las Vegas and partying with fans in Tokyo, the most memorable of the parties was her London one, which birthed her timeless and iconic Swarovski chainmail dress, designed by Julien Macdonald, this was so memorable that Kendall Jenner wore the same dress for her 21st, and many others have recreated it since.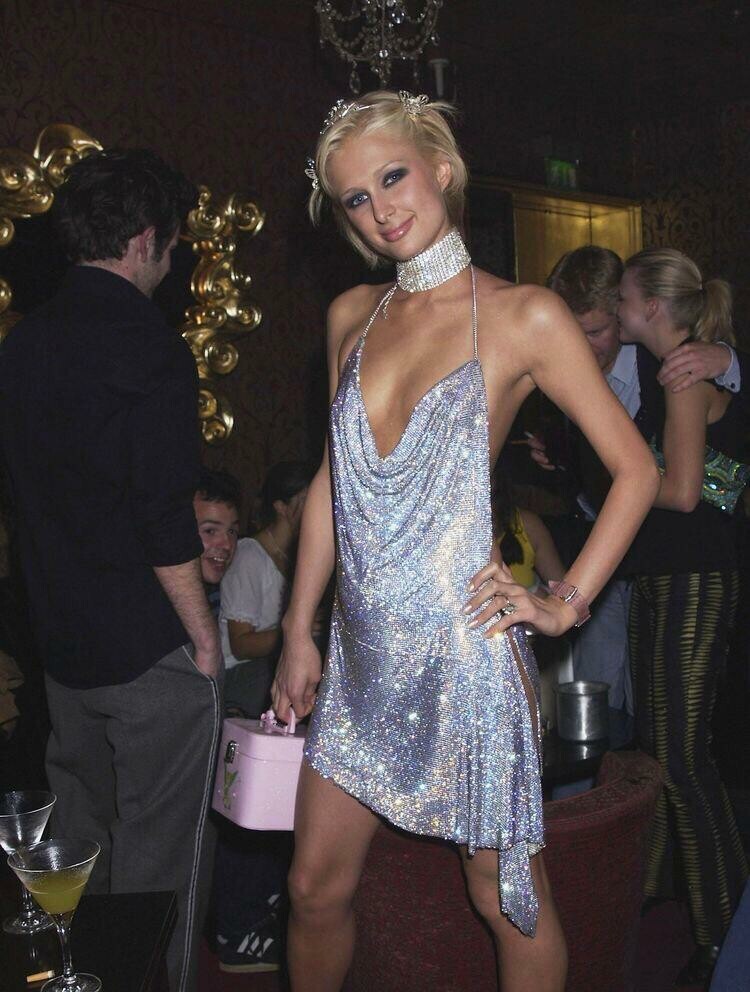 Holding Auditions For A New Bestfriend
Even though Paris Hilton and Nicole Richie were THE iconic duo of the early 2000s, both so alike because of their similar upbringings and their rich and famous parents, the two fell out in a number of feuds over their show The Simple Life and social life conflicts. After the BFF breakup, Paris set out to find a new best friend, by way of a new reality TV show…that saw people compete to hang out with her…oh the power! She reincarnated the series a year later to find another best friend, specifically British this time.
Matching Double Denim With Nicole Richie
Before this falling out, Hilton and Richie were almost inseparable on the social scene. One seminal photo of the pair is outside the LA hotspot The Lounge Club, wearing matching double denim blazers and flares. Although anyone looking back on the complimentary Canadian tuxedos might see it as a fashion crime, it's iconic, and as Y2K as you can get.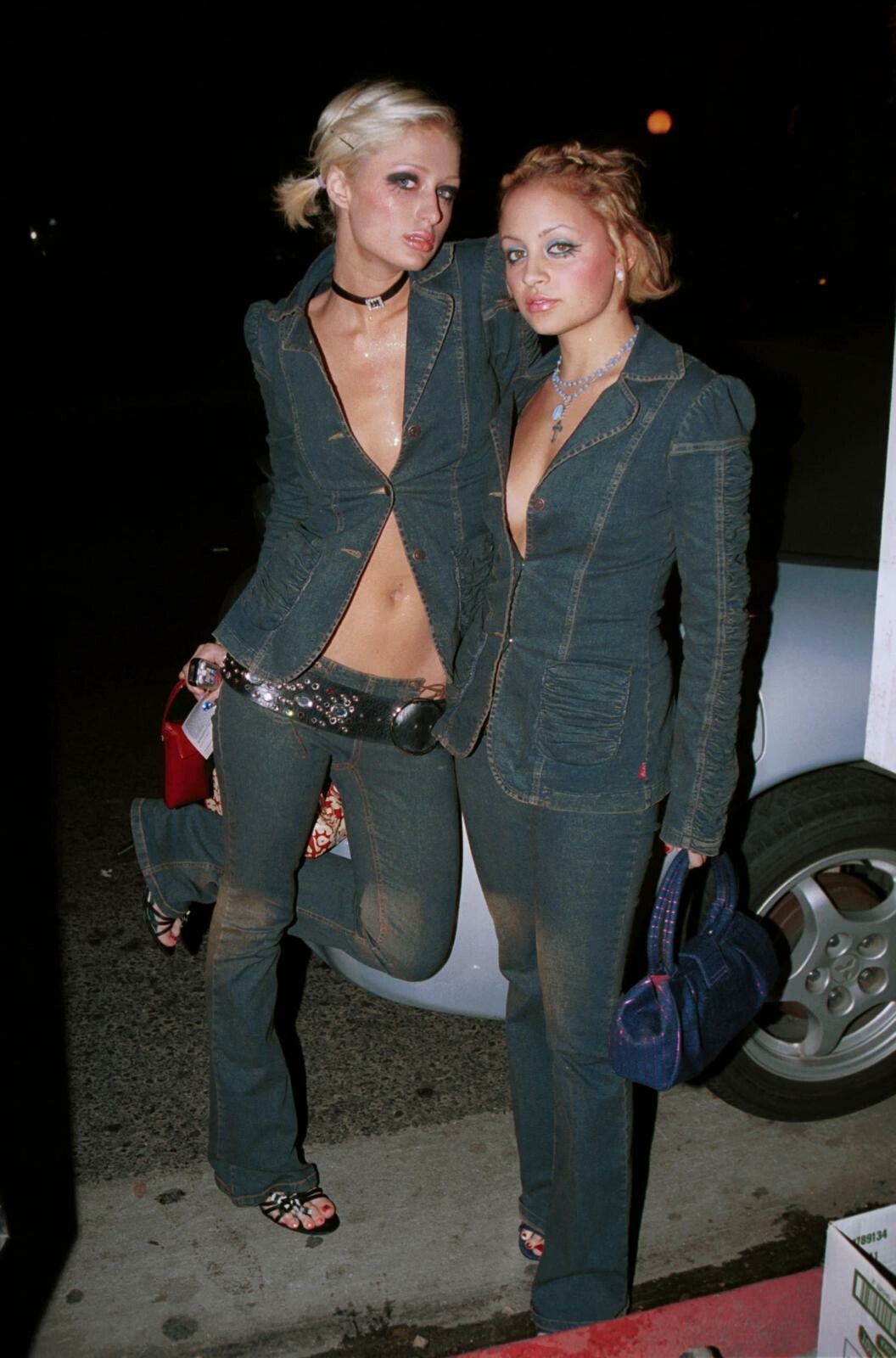 The Bedazzled Phones
Taking glitz and glamour quite literally, one thing particularly memorable during Paris' social reign was her tendency to decorate her multiple mobile phones with diamonds and gemstones. The chic tech apparel was a signature of hers as Sidekicks and flip phones grew, sporting a different embellishment with almost every outfit, making the mobile phone a fashion statement every time. It almost makes you want to go back to flip phones…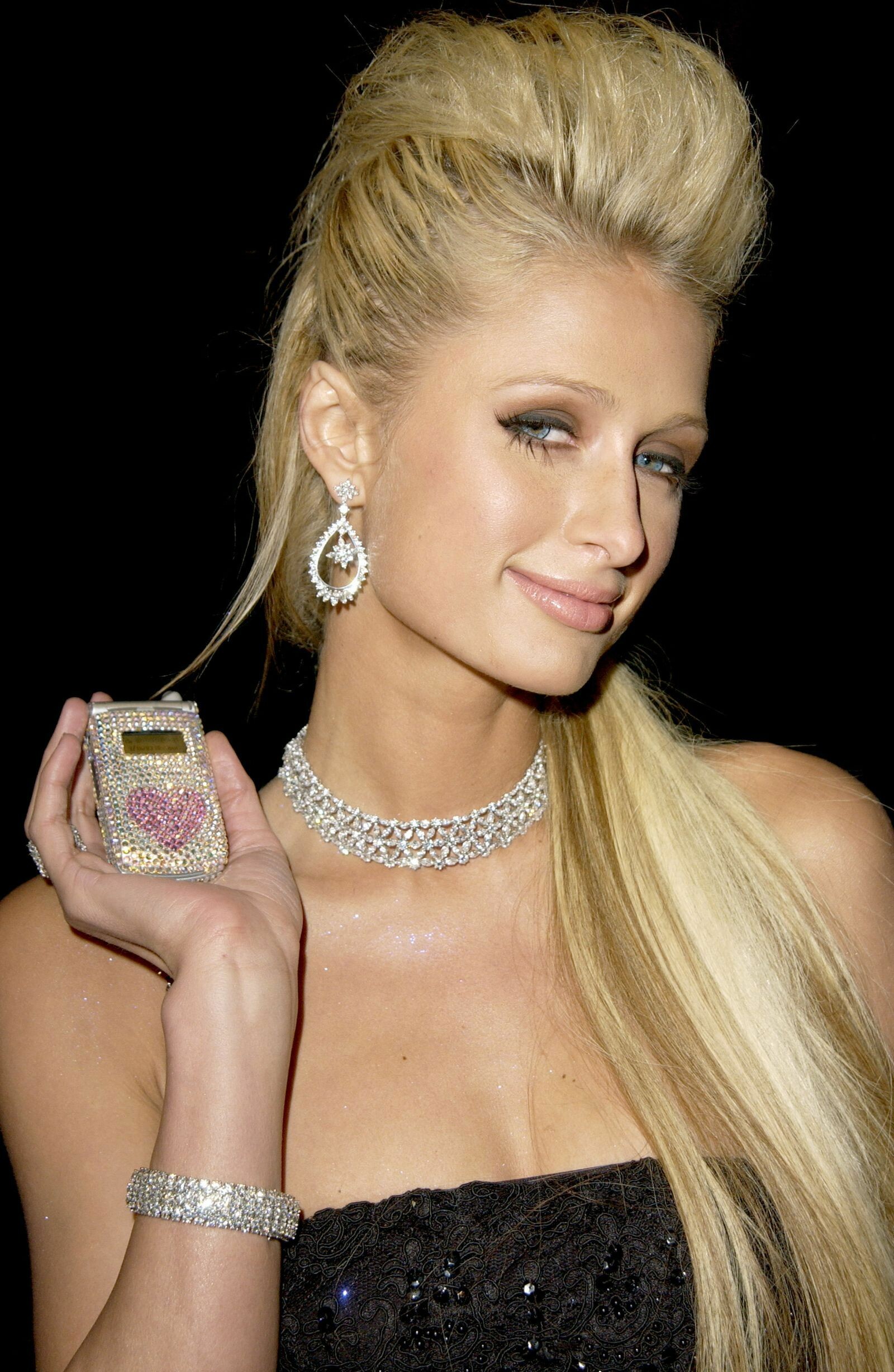 Words by Daisy Greetham