With spring rapidly approaching, it's time to ditch the heavy winter skincare routines for something a little more lightweight. Just as we swap out our winter wardrobes for lighter clothes, it is necessary to do the same with skincare. Our skin does not require as much hydration as it did in the winter. This is because our skin can hold a lot more water in warmer weather. These are the essential changes to make for the spring.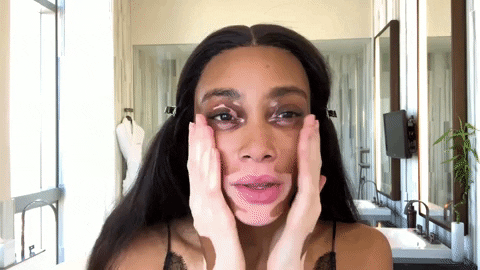 Exfoliate
To achieve an incredible spring glow, begin by exfoliating. The Kate Somerville ExfoliKate Intensive Exfoliating Treatment is a chemical and physical exfoliant that dissolves any dead skin cells. Following the winter, there is likely a build-up of dead skin cells on the skin after layering on products. Therefore, exfoliating is vital to create a beaming, spring glow. The ExfoliKate works to create a radiant, softer complexion while supporting the skin's natural defences. It is widely known as 'The
Hollywood 2-minute facial' due to its powerful results.

Cleanse
Spring is an opportunity to switch up your cleanser and give your skin a new breath of life. Due to the weather in spring, the skin produces more oil naturally. Therefore, the skin doesn't need too much extra help with boosting hydration. A gel-based cleanser, such as Glossier's Milky Jelly Cleanser, is ideal as it will remove all the dirt without adding excess oils. This cleanser is effective and nourishing which is just what the skin needs after the winter months.
Hydrate
After a deep cleanse, it's time to moisturise and hydrate the skin with a water-based moisturiser. Water-based moisturisers are beneficial as water doesn't stick to the skin so, therefore, prevents any blocking of the pores. The Paula's Choice WaterInfusing Electrolyte Moisturiser is an option when achieving the spring skin glow as this moisturiser is weightless and leaves the skin instantly plumped. Skin can often come out of the winter looking dull. However, this moisturiser stops this by recharging and maintaining natural moisture balance.

Protect
As we head into spring and the days become warm, SPF becomes even more crucial to your skincare routine. SPF protects the skin from UV rays that can make skin dull and uneven. The highly-rated La Roche-Posay Anthelios Ultra-Light invisible Fluid SPF50+ creates a powerful barrier, protecting the skin from UV rays. Its undetectable lightweight consistency means your skin isn't left feeling greasy. It
also works well underneath makeup as it is invisible.
Treat
Finish off with the revolutionary DR Jart+ Cicapair Tiger Grass Colour correcting treatment that has taken social media by storm. This transformational product covers any redness or discolouration while restoring the skin's strength. Just as this treatment couldn't get any better, it's packed with chlorophyll which creates a barrier that fights breakouts. Don't be alarmed by its bright green colour as the treatment swiftly transforms into a skin tone, creating a neutralised base. Following this new skincare routine will help you to attain a healthy spring glow in no time.
Words by Eleanor Coleman