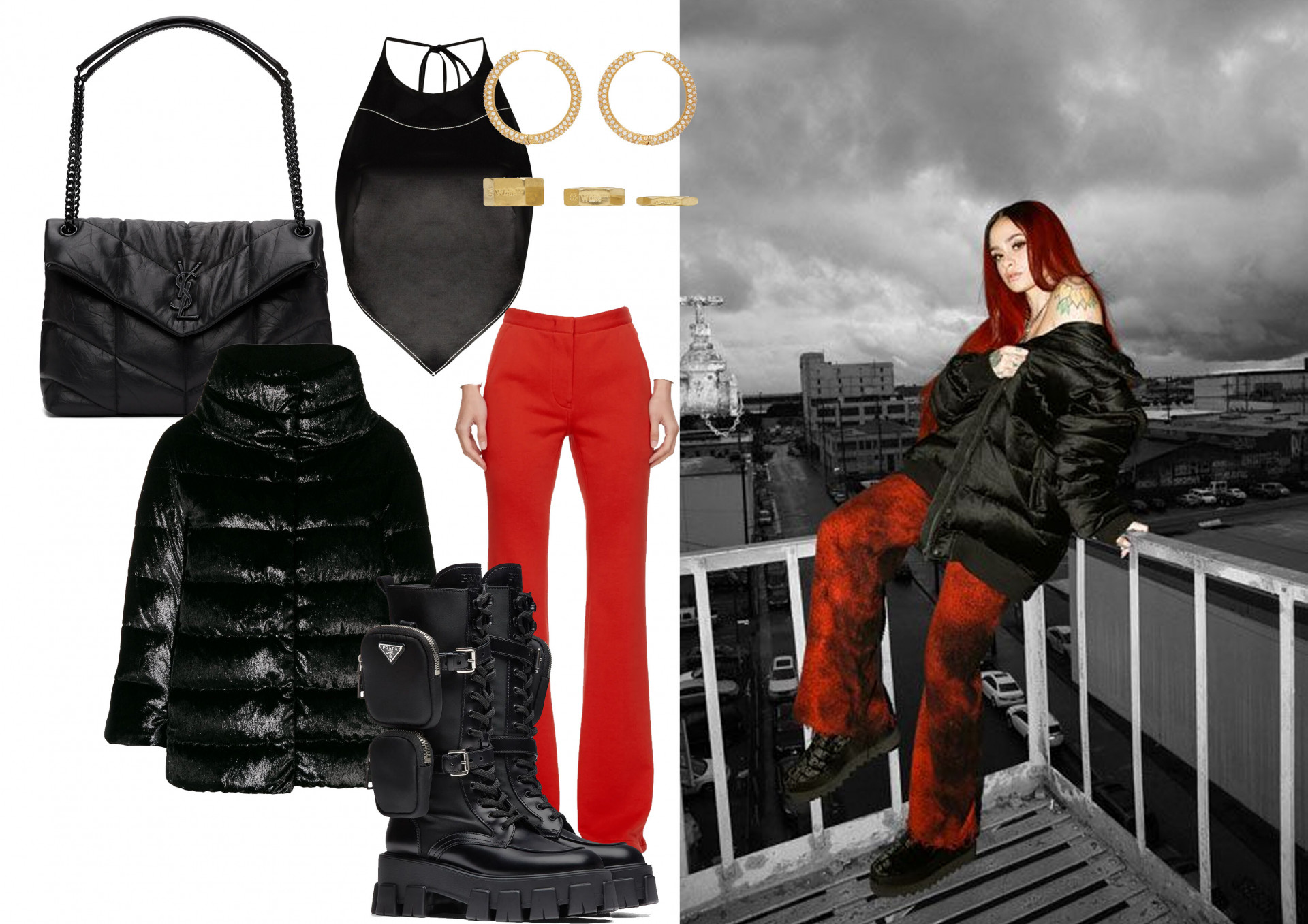 Baggy jeans, cargo trousers, oversized T-shirts – there is nothing in our closets more comforting than these pieces. When it comes to styling streetwear, there is no one who does it better than Kehlani.
Kehlani's style utilizes multi-layering to create, tomboy, yet sexy and very feminine looks that are also reflected in her work. While Kehlani is vulnerable and raw in her latest album "It Was Good Until It Wasn't", she also has hits such as "Good Thing" and "Honey" which are all about individuality, power over her own feelings and – arguably- much more on the masculine side.
Take inspiration from Kehlani's heavily-influenced '90s style, sprinkled with feminine and masculine elements to achieve an effortless yet breath-taking look. Keep your makeup minimal, let your features shine on their own. Add a winged liner to draw all the attention to the eyes. Kehlani radiates whenever her daughter, Adeya Nomi is around – warmth, happiness and the right attitude will always complete your look. Kehlani is proof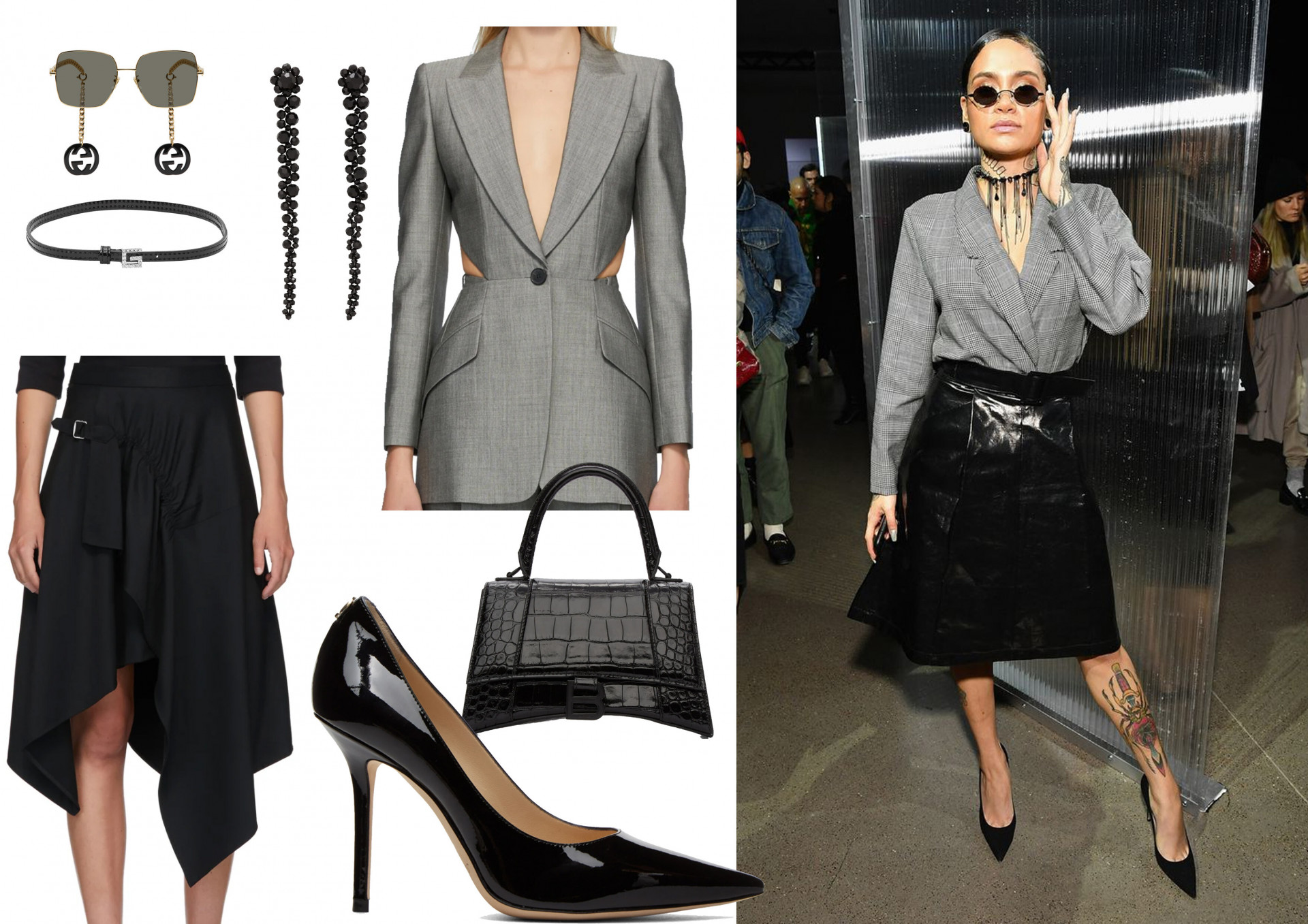 Blazer: Alexander McQueen, Grey Cut-Out Blazer, (£1690)
Skirt: 3.1 Phillip Lim, Black Handkerchief Skirt, (£440)
Bag: Balenciaga, Black Croc Small Hourglass Top Handle Bag, (£1290)
Heels: Jimmy Choo, Black Patent Love 100 Heels, (£495)
Sunglasses: Gucci, Gold and Black Sunglasses, (£535)
Earings: Simone Rocha, Black Drip Earrings, (£195)
Chocker: Gucci, Black Square G Chocker, (£240)
Pairing a corporate grey blazer with a pair of pointed-toe heels and a miniature bag, nothing can get more sophisticated. The waist cut out of the blazer adds a hint of sexiness to the look, yet keeping in line with its classy, smart-cut aesthetic. Paired with statement sunglasses and a chocker, the corporate 'workwear' edit is transformed into an evening look.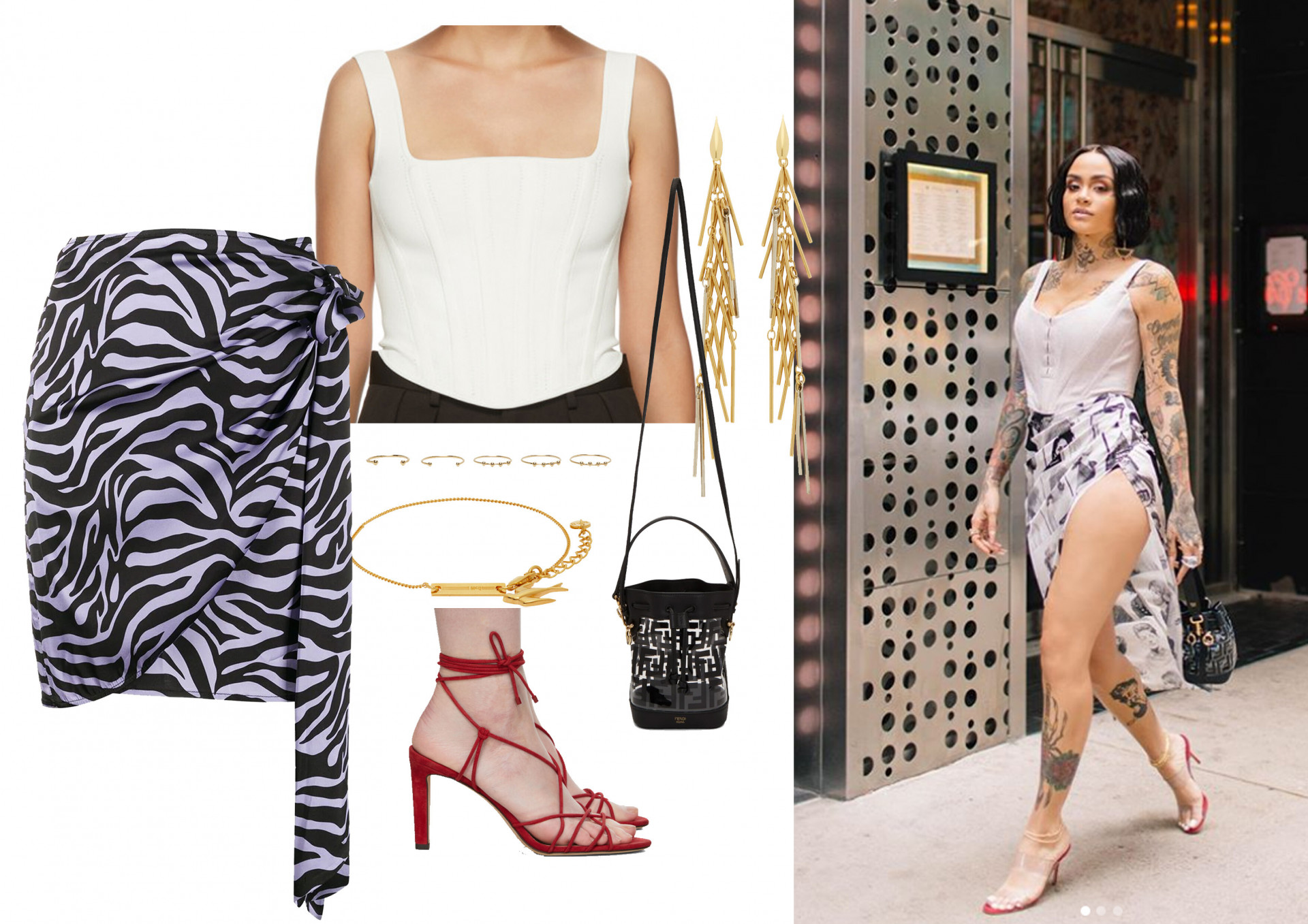 Dare to be feminine and incorporate streetwear elements in an evening look. A white printed skirt will reveal your curves, unlike oversized trousers. Styled with a corset-top and gold dainty jewellery, the streetwear-inspired skirt becomes a high-fashion statement. Add a pop of colour with red sandals and for the perfect bag, we absolutely cannot get over the Fendi pouch.
Top: Dion Lee, White Pointelle Corset Top (£535)
Skirt: Andamane, zebra wrap skirt, (£121, sale)
Shoes: Jimmy Choo, Red Suede Tao 85 Sandals,
Bracelet: Alexander McQueen, Gold Swallows Bracelet, (£90)
Earrings: Isabel Marant, Gold Swung Earrings, (£125)
Rings: Isabel Marant, Gold Nirvana Ring Set, (£65)
Bag: Fendi, Transparent & Black PU Mini Mon Tresor Bag, (£1150)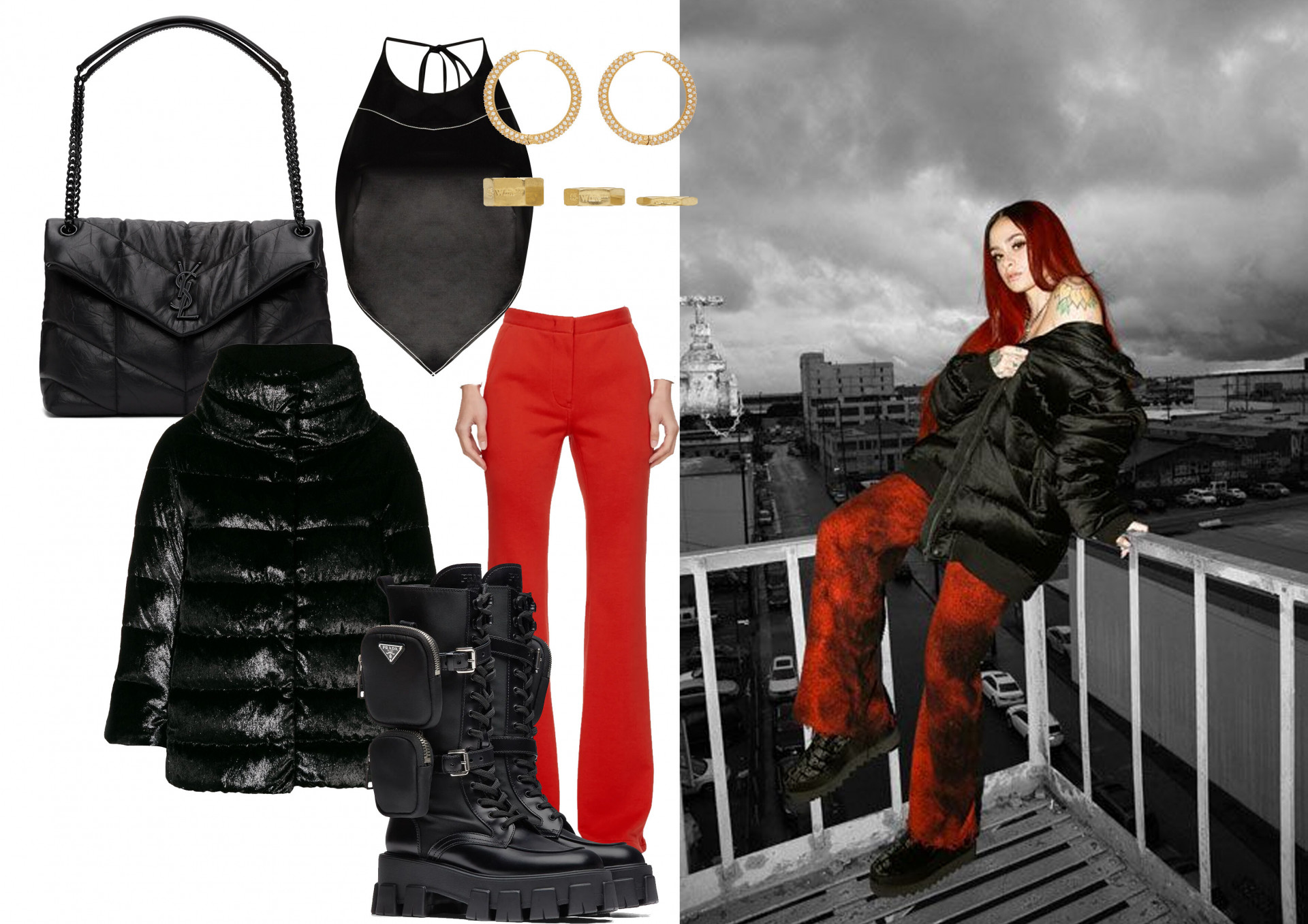 Another staple of streetwear that we absolutely love is the baggy boyfriend trouser trend. Pair them with a crop top or a fitted top that accentuates your waist. And, as always, there is nothing that elevates your look more than the perfect jewellery to go along with it. Opt for gold statement hoops and stacking rings to match. Also, we will not object to a '90s inspired padded shoulder Saint Laurent.
Top: Staud, Syd satin halterneck top, (£145)
Trousers: Push Button, Ssense Exclusive Red Flared Trousers, (£495)
Jacket: Herno, Velvet puffer jacket, (£475)
Bag: Saint Laurent, Loulou puffer shoulder bag, (£1,050)
Shoes: Prada, Chunky Sole Shoes, (£1,410)
Earrings: Numbering, Gold Large #994 Hoop Earrings, (£235)
Rings: Off-White, Gold Hexnut Ring Set
Words by Emilia Roman
Graphics by Latisha Fleckenstein