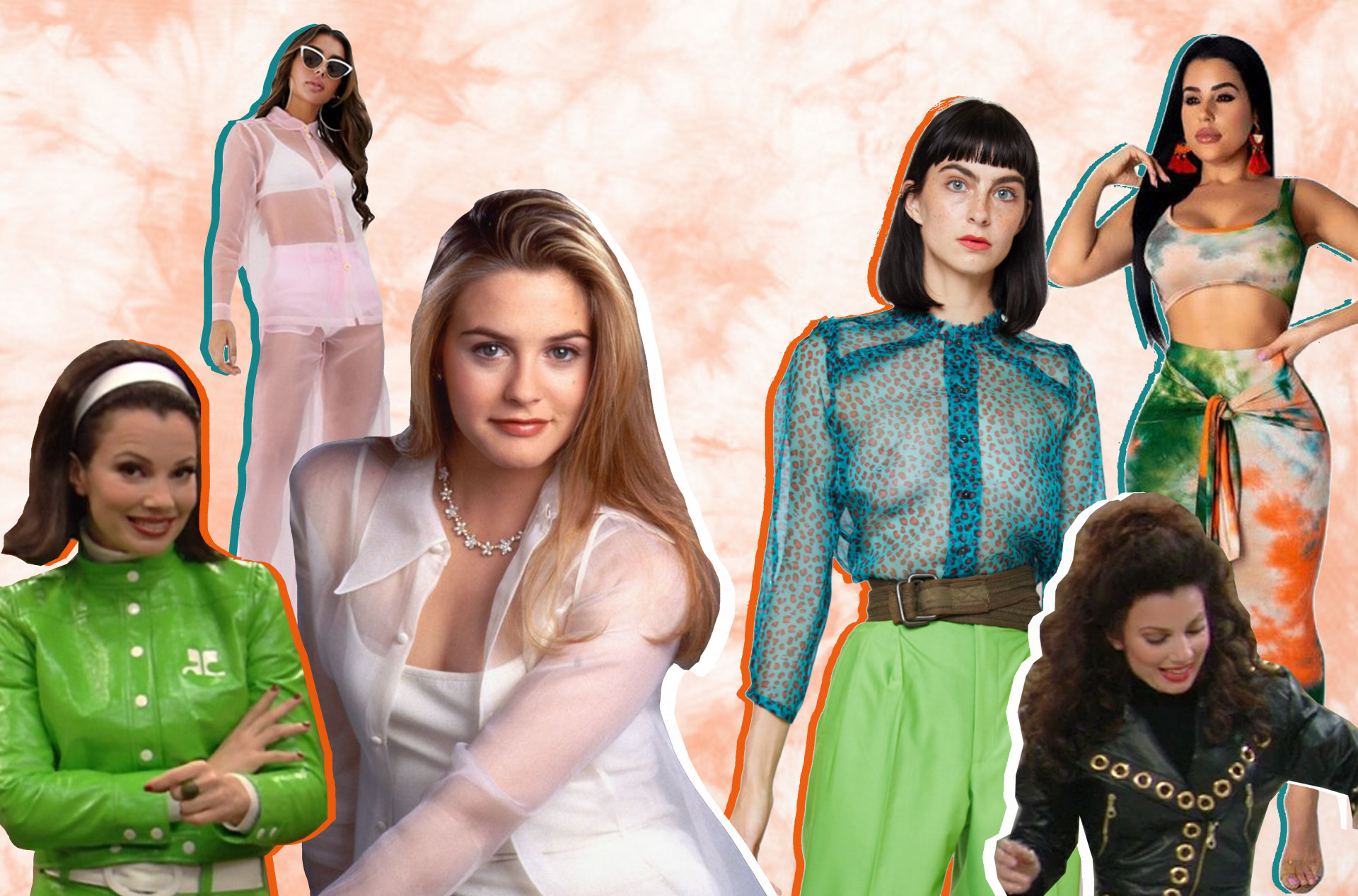 We are all bored in the house and do not have anything to do, besides baking banana bread, doing home workouts, and watching everything Netflix has to offer. But there is light at the end of the tunnel and therefore it is the perfect occasion to get some outfit inspirations for the return to normal, for those 'after quarantine' looks quasi. And let us be honest, what better way to do so than by watching our favourite classics, it is like killing two birds with one stone – getting entertainment and inspirations.
Our one and only Miss Fine must not be missing here. I mean just think of it: was there even just one episode she did not slay in? We cannot think of one either. And since we are already talking about television, the 90s and some amazing fashion, we have to mention our girl Cher Horowitz. It is safe to say that there is much more to be added when it comes to the fashion of 90s television shows, but let us start with the ones mentioned above.
Whereas The Nanny dressed way more flamboyant, Cher always looked neat and young, however, both had amazingly coordinated outfits. Fran always wore some great matching sets in all sorts of colours, materials and prints. And they can totally be worn today. Actually, they are a big trend and something for every kind of taste and occasion: from business appropriate, to cool, chic and even comfy – latest since lockdown started, matching loungewear sets are a must in our wardrobes.
Matching sets will always make you look put together and effortless. They are so easy, just two pieces but they will instantly make you look expensive and chic, even if it is just a simple loungewear combo. Also, Cher had a preference for a matching attire, but also some of her other looks can be rocked today.
Blouses in Organza. They are light and sheer, girly yet sexy, and definitely way more fun than a normal cotton or silk blouse. They create volume and add that little extra to your outfit and they feel like a touch of nothing once put on which makes them perfect for the warmer months.
Look 1: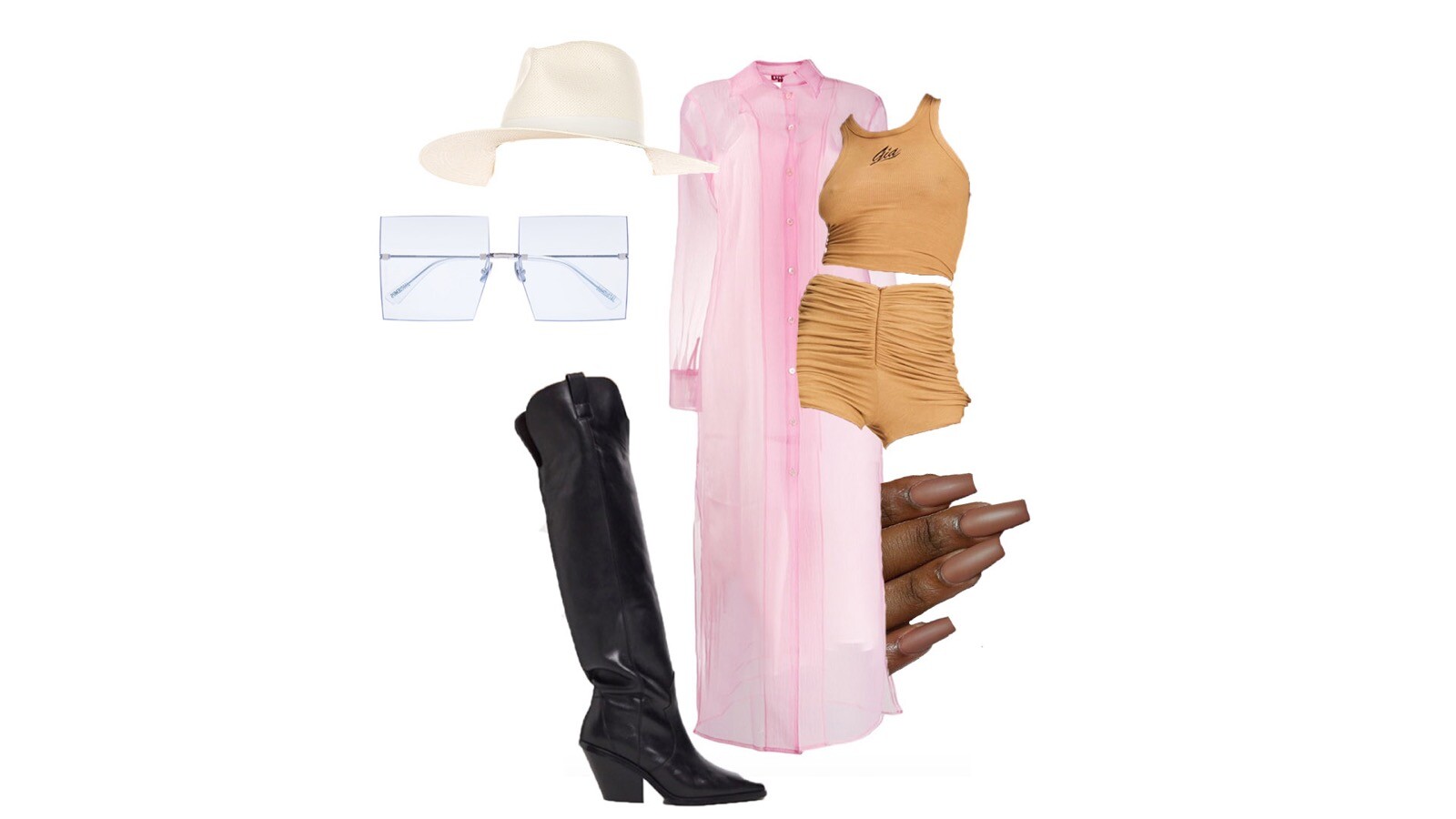 Top: I,AM.GIA Gia Tank ($45)
Shorts: I.AM.GIA Colette Short (£37)
Shirt Dress: STAUD crinkled organza shirt dress (£313)
Boots: & Other Stories over-the-knee cowboy boots in black (£225)
Glasses: Jacquemus square sunglasses (£309)
Hat: REVOLVE Lani Hat (£57)
Look 2: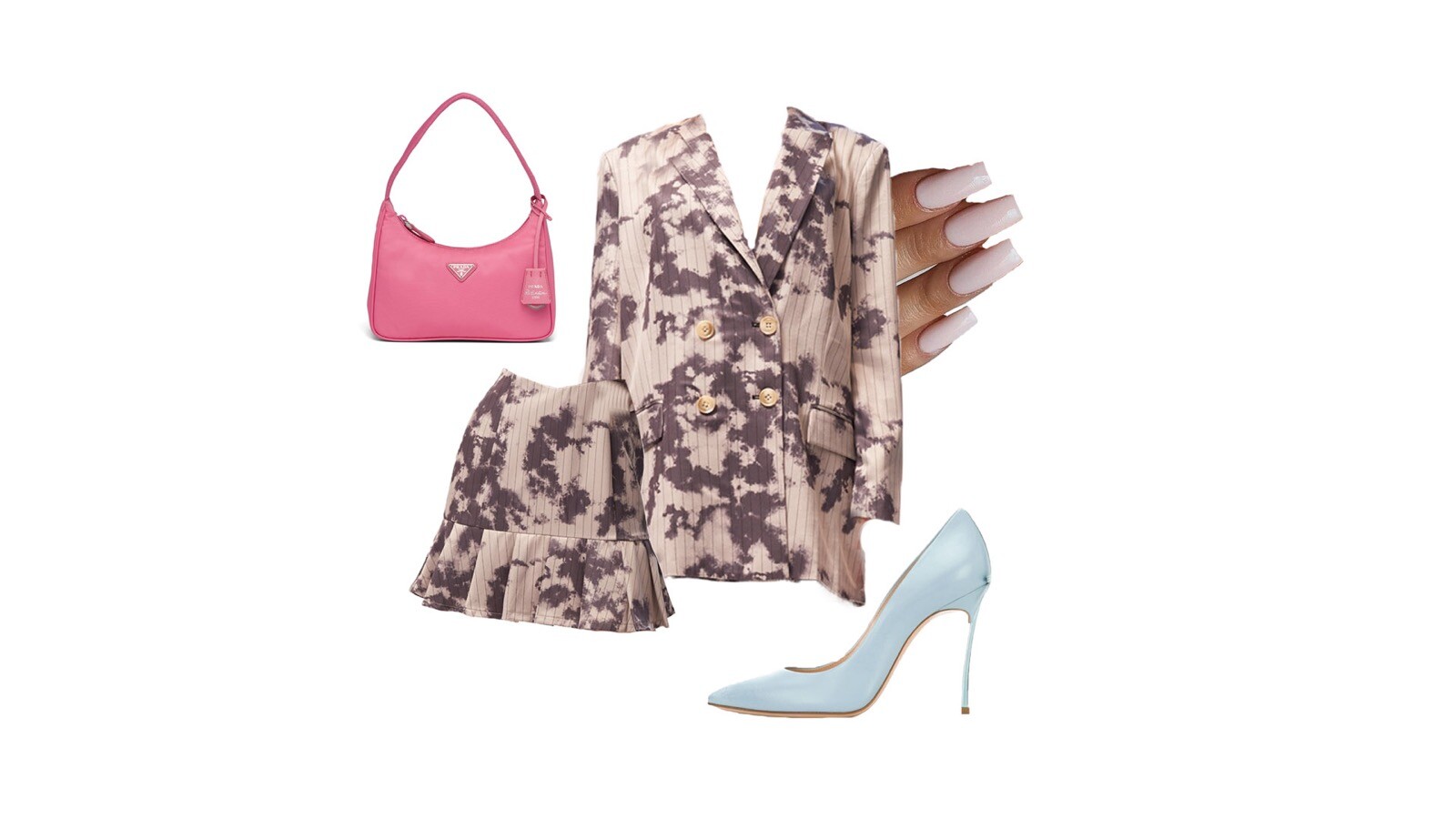 Dress: Topshop Bleached Pinstripe Dress By Jaded London (£50)
Blazer: Jaded Oversized Slouch Pinstripe bleached blazer (£75)
Bag; Prada Re-Edition 2000 nylon mini-bag (£495)
Shoes: Casadei Pointed High Heel pumps (£555)
Look 3: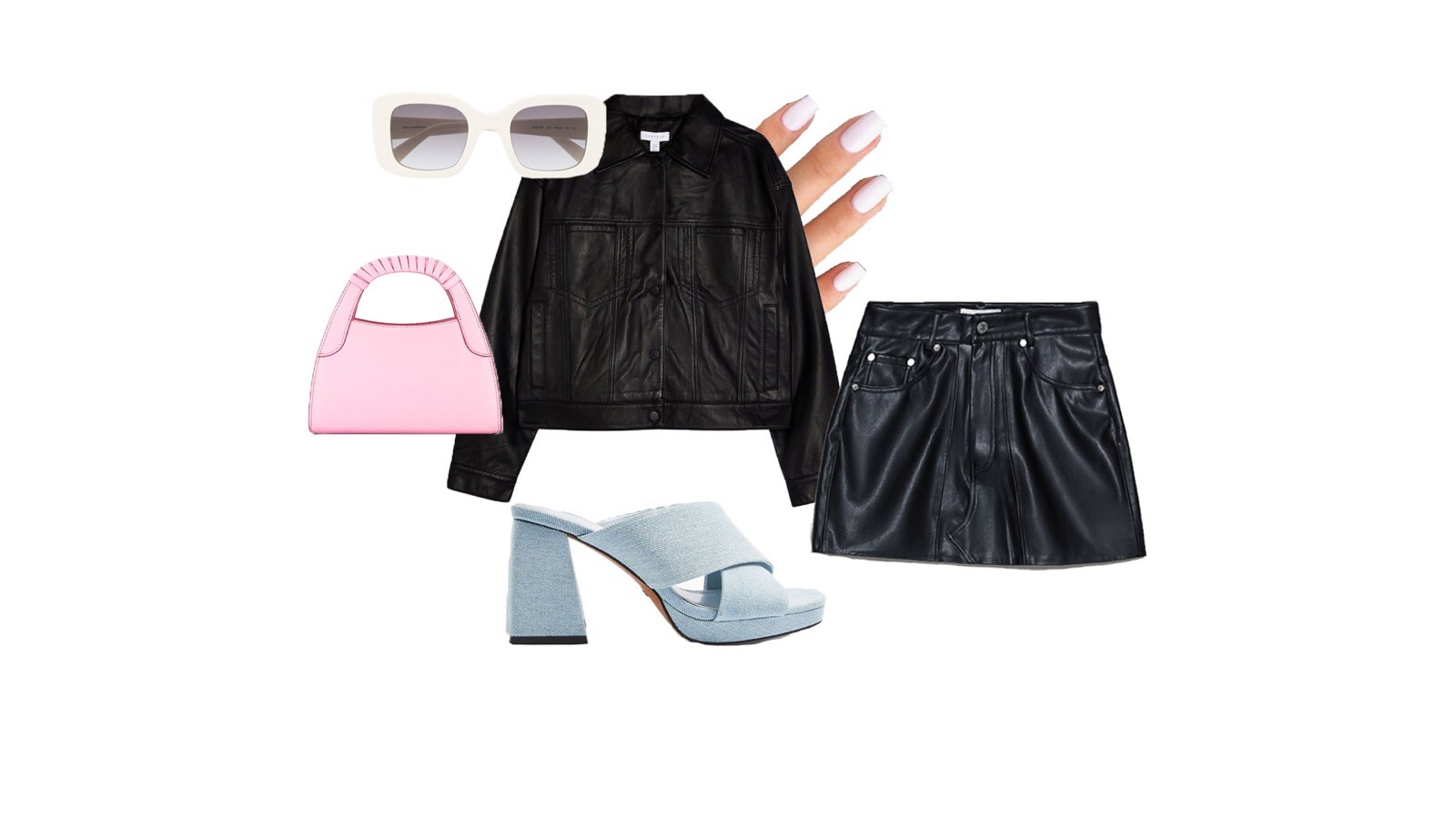 Skirt: Zara Faux leather mini skirt (£25.99)
Jacket: Topshop Black Clean Leather Jacket (£250)
Shoes: Topshop Spice Blue Platform Mules (£39)
Bag: Revolve Grace Bag in Blush (£178)
Glasses: Karl Lagerfeld sunlasses (£113)
Words by Lisa Marie Dania
Edits by Ella Winfield
Cover by Katie Janes
, , , , , , , , ,