Photo Credit: Sarah Bahbah
Sarah Bahbah's photography has gained popularity all over social media and the art industry over the past years. You might've already come across her picturesque snapshots and subtitle-like captions featuring some of the hottest celebrities of our current times like Sonia Ammar or Dylan Sprouse.
There are various elements of Sarah Bahabah's work that make it so appealing, for us it is all about the romanticism present in her work, the saturated colours of her images and the profound narrative present in all of her visual series. Her success cannot be tied to one single element, but if you ask us it is the latter – the narrative she manages to create through her stories – that differentiates her work from the mass and has led her still images to everyone's Instagram feeds (and even walls).
The Palestinian-Australian photographer and writer uses her camera to explore personal themes and present them in a rather cinematic style. By combining images with words she creates images that evoke an experience similar to the one of watching a series, touching on topics ranging from female empowerment to abuse and heartbreak.
Bahbah's latest project, "Fool Me Twice", done with the support of WePresent, is a photographic series exploring the complexity of attraction between individuals, questioning why are we attracted to the people that we're attracted to. The project features none other than the "Internet boyfriend" sensation, Noah Centineo, and Netflix's 13 Reasons Why star, Alisha Boe. It follows the romance of a couple inspired by real-life events experienced by the photographer herself.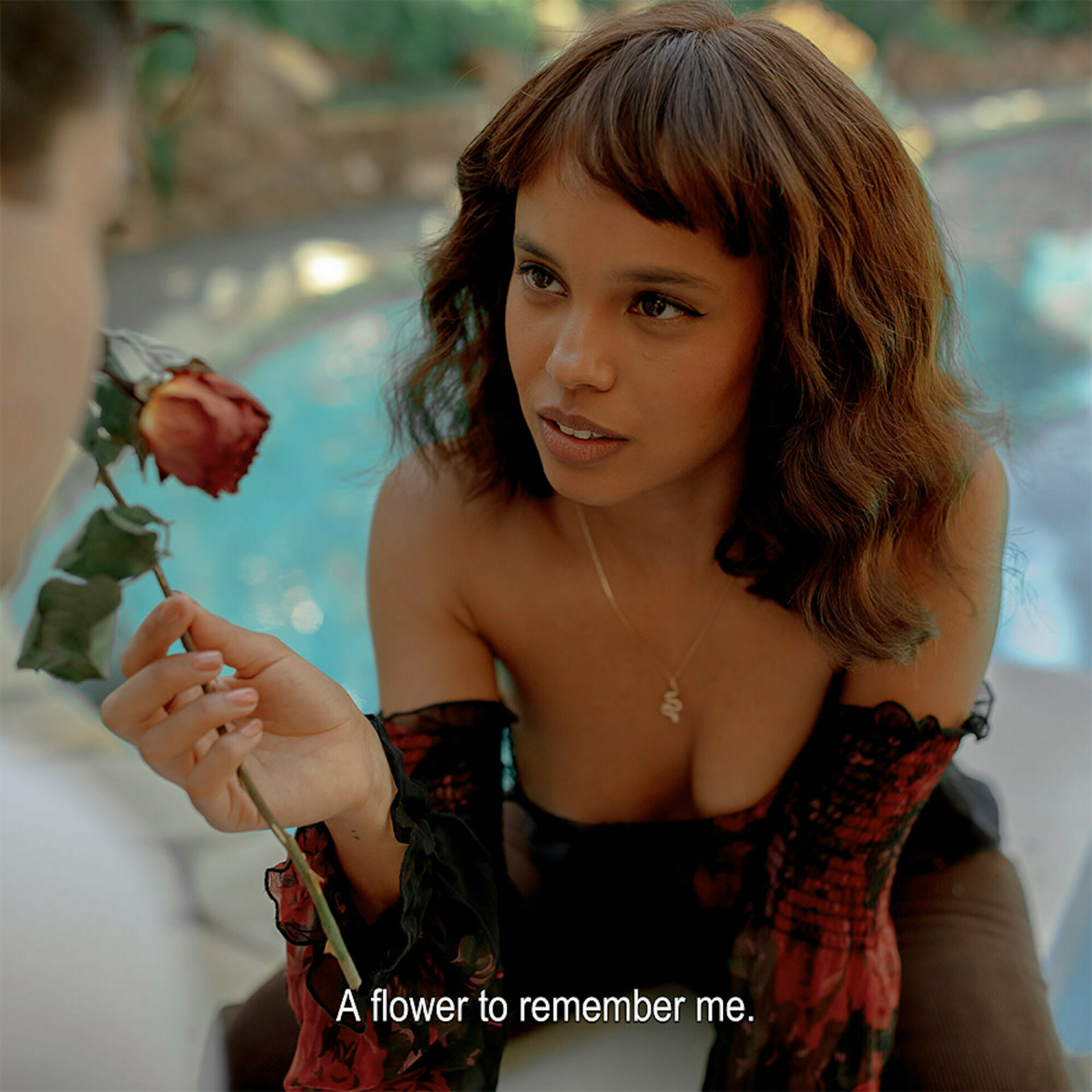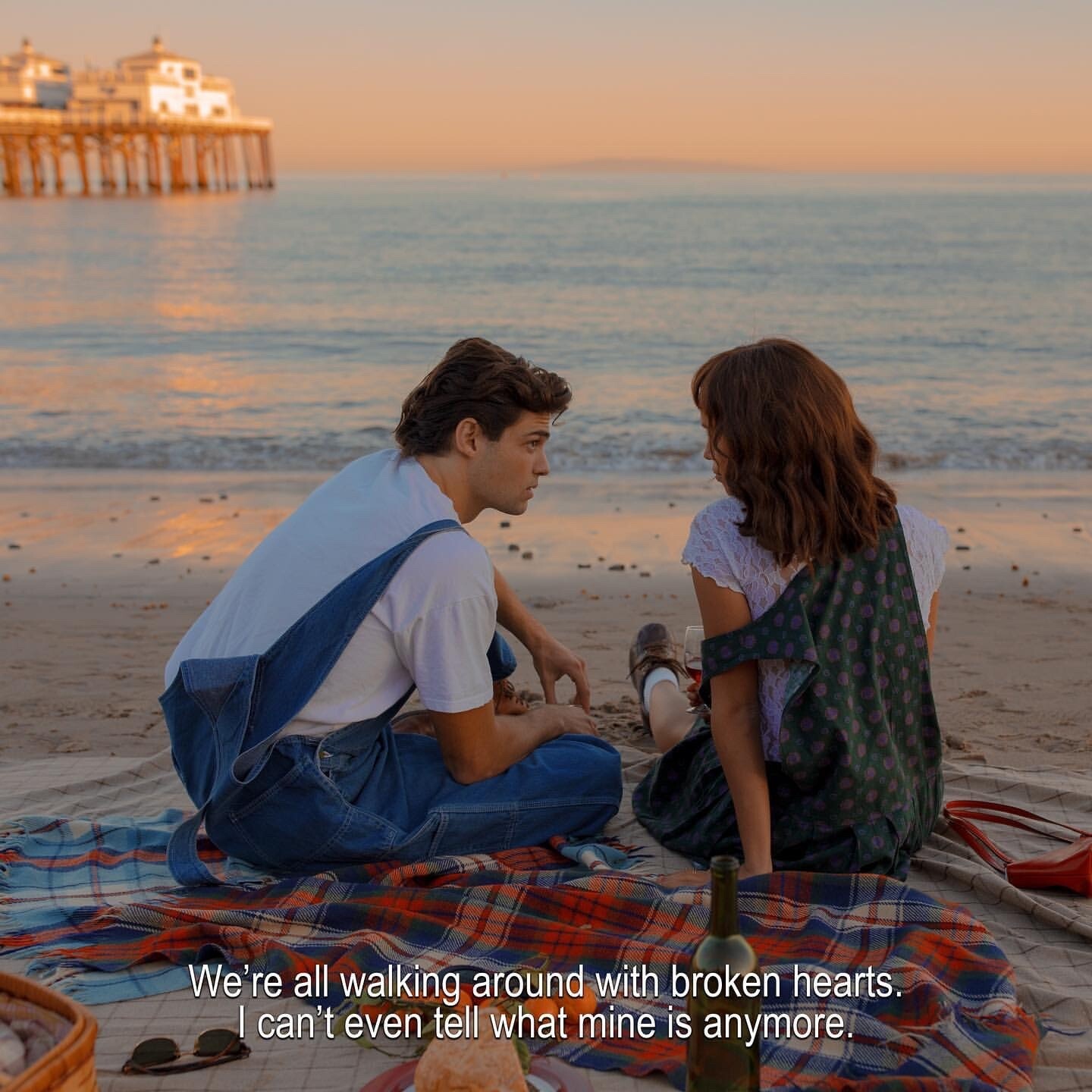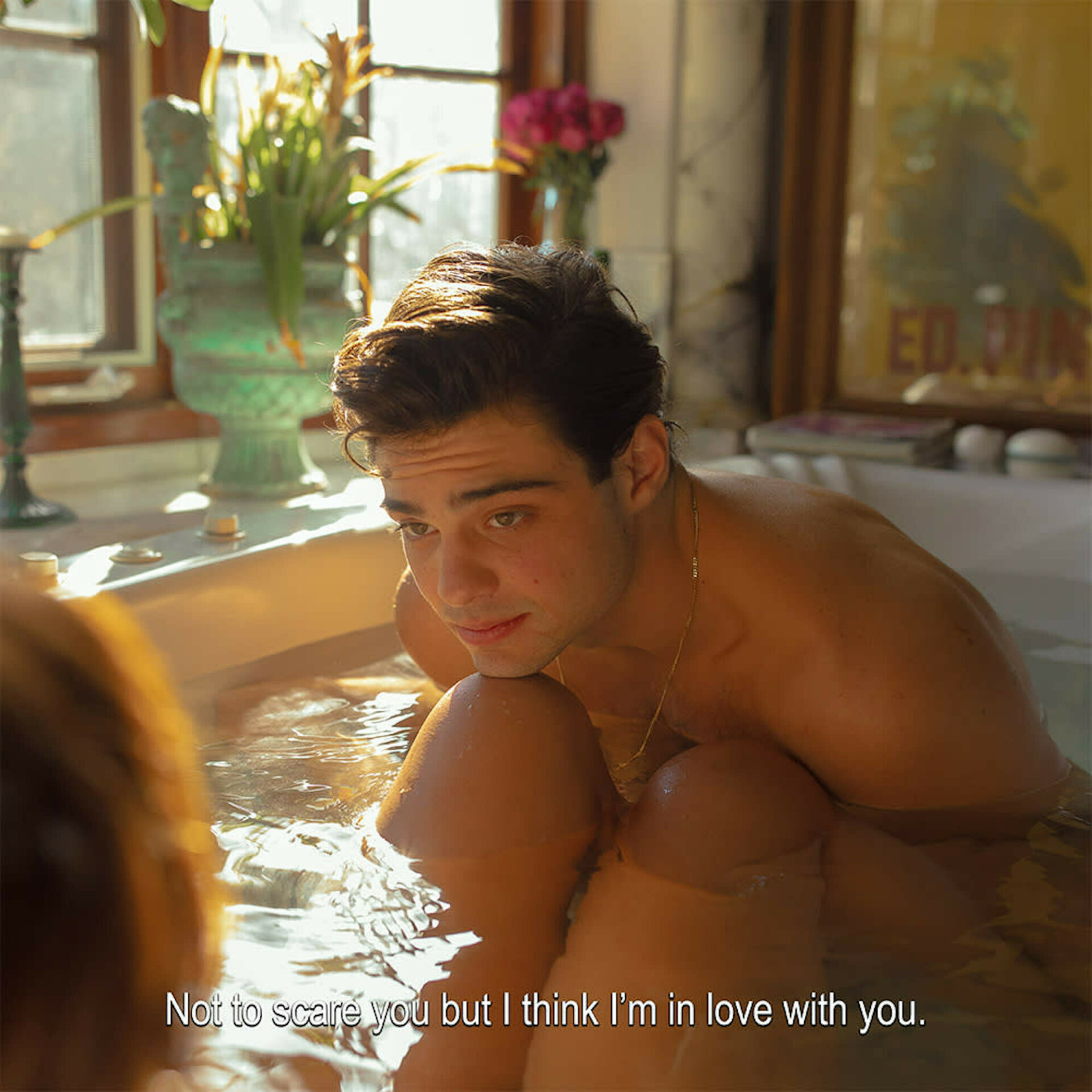 The story unfolds in Los Angeles, with the still images taking us around various locations across the city from The Brick Man to a reserved mansion. The movement present in the images and the fun composition that characterises them are in true essence of Sarah Bahbah's photographic style and completed by her ironically toned captions.
As the photographer explained in a recent interview with Vera Papisova for WePresent, her relationship habits and personal characteristics are what guided her latest project and overall art.
"I tend to wear my heart on my sleeve. I risk exposing myself to heartbreak…When my anxiety around relationships is activated, my inner dialogue pours out from me line after line. Over the years, I have learned to express myself more openly to my partners, but there are still things that go left unsaid. It is mostly those lines that I can't let go of that make it into my art."
However, this project is not just a mirror to her love experiences but also a presentation of her vision of the "attachment theory" by John Bowlby. It expands on the different patterns that can be present in any relationship, the walls that can be built or torn down by two individuals and the different attachment styles that exist.
This series is aimed at anyone who has questioned their own character when faced with love and attachment issues, for those who have felt like a "fool" in love.
To find more about it and enjoy a series of poetic images check out "Fool Me Twice" here.
Words by Chiara Ferrari